For some cat parents, finding the perfect food to feed their cat is a piece of cake. For others, it can be a stressful, drawn-out process. Cats, just like children, can be extremely picky about what they eat. Finding the perfect food can feel like winning the lottery; that is, until a recall strikes!
How Recalls Occur
In the United States, human and pet products are monitored by the Food and Drug Administration (FDA). They're responsible for ensuring products are safe for human or animal consumption and they, along with manufacturers, continually perform checks for that purpose. If for some reason, a product is deemed unsafe or contaminated, the product is recalled. When this happens, consumers are notified of the issue with the product and asked to immediately cease using it.
A recall is determined one of three ways:
A voluntary recall is issued by the manufacturer or company.
The FDA requests the manufacturer recall a product.
A recall is ordered by the FDA.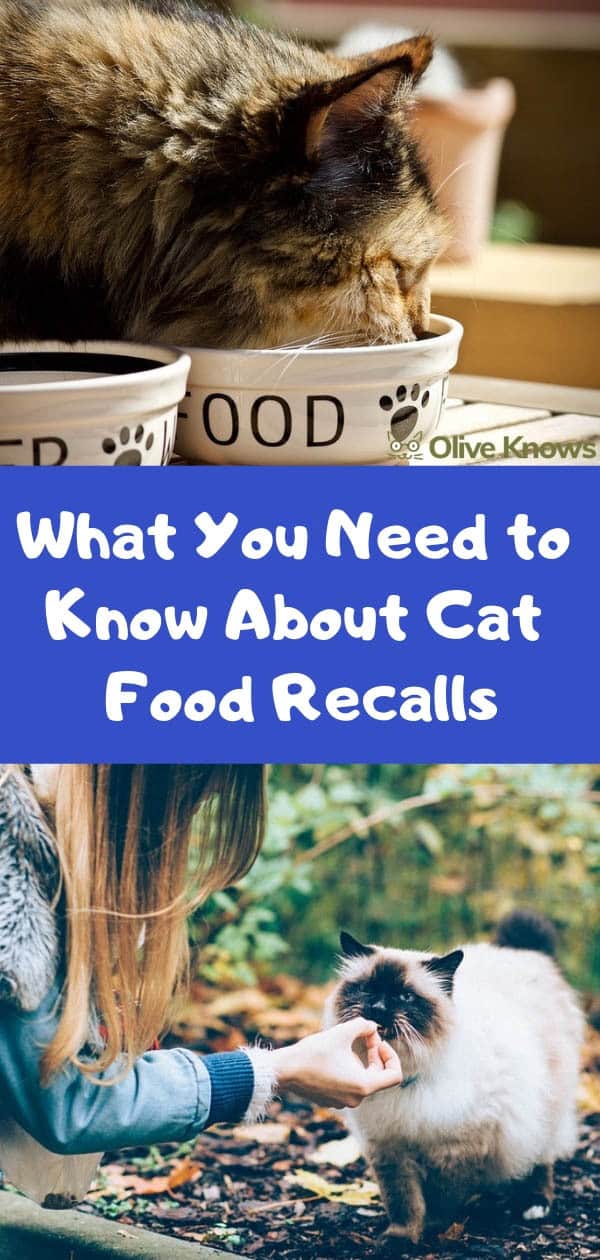 The Manufacturer Issues a Voluntary Recall
Manufacturers perform routine quality tests on batches of their products. If a batch of food or another product appears to be contaminated with bacteria, a foreign object, a potentially toxic substance, or mislabeling on the product, the manufacturer will report that information to the Food and Drug Administration and will issue a voluntary recall of the food.
The FDA Requests a Recall
In some cases, the FDA will request the manufacturer issue a recall for a particular product. This happens when the FDA performs a spot test and finds the food to be contaminated or multiple troubling complaints have been made regarding a particular product.
The FDA Orders the Recall
If the FDA has gathered enough evidence against the manufacturer regarding a contaminated product, they will then demand the company to recall that product.
Does the Quality and Type of Food Matter?
Cat food recalls aren't limited to high or low-quality foods. Yes, it is possible higher quality food is produced in a more upscale environment than a lower quality of food, but that doesn't make them immune to the possibility of a recall. It is just as possible for a high-quality food like Blue Buffalo or Wellness to be recalled due to a mislabeled product or a contaminant as it is a lower quality of food like Meow Mix. So, it's safe to say food recalls can affect products across the board, regardless of quality and cat parents shouldn't base their decisions solely on the cost of food.
While quality doesn't necessarily dictate the likelihood a cat food will be recalled, there are some types of food more prone to contamination than others– for example, raw foods. Since these foods don't go through any type of cooking process, they are more likely to contain harmful bacteria and germs such as Salmonella and Listeria which can make both cats and their humans sick.
Where to Find Reliable Information About Cat Food Recalls
If an issue regarding the safety or quality of a cat food product has come to light, the company is required to post a notice about the recall on their website. Additionally, a warning is often, though not always, issued through the media for consumers to check their food to determine if it is included in the cat food recall. Regardless, it is a good idea to get in the habit of checking recall lists to ensure the cat food your kitty consumes hasn't ended up on the list without you noticing.
The Food and Drug Administration website is an excellent resource when it comes to checking for current and past cat food recalls. The truly great thing about the FDA's recall is list is the archives go as far back as 2007, so cat parents looking to do thorough research on the food they feed their cat will be able to get a larger grasp on whether or not a particular product has a history of being recalled.
The American Veterinary Medicine Foundation is another great place to check for recall information, though the recall list only contains a year's worth of information. Forgetful cat parents can also sign up to get recall alerts from Petful which will notify them any time a new recall has been issued. Their archives also consist of three years of recalled product information.
What to Do If Your Cat Food is Recalled
Finding out you've been feeding your cat food that has been contaminated can be extremely scary. Knowing what to do if it does happen will go a long way in keeping you cool, calm, and collected. Here's what to do if a recall has been issued for your brand of cat food.
Examine the Cat Food Package
It's important to note when a type or brand of cat food has been recalled, the bag you have may not actually be included in the recall. This happens because when the food is manufactured, it's made in smaller batches, also known as lots. To help cat parents know if the food they have on hand is included in the recall, the manufacturer will release identifying information, which will be on the packaging of the cat food. Cat parents can then compare this information with what is on the bag of food to determine if it is part of the recalled batch.
These identifiers include:
UPC/barcode number
Best by date
Lot/batch number
Package sizes that may be affected
Stop Feeding Your Cat the Recalled Food
If the bag of food matches any of the identifiers the manufacturer provided, stop feeding her the contaminated food immediately. Under normal circumstances, veterinarians wouldn't recommend a sudden change in your cat's diet because it can cause gastrointestinal distress. In this case, however, eliminating the contaminated food from her diet immediately is the best way to reduce the chance she will become sick due to the recalled food. One way to make the transition to a new food easier is to mix in a small amount of pumpkin puree (not pumpkin pie mix) for a few days. This will help ease any gastrointestinal discomfort she may experience.
Call the Manufacturer
While you'll most likely get an answering machine due to a high volume of calls regarding the recalled food, you should file a report with the manufacturer. This will help them determine the extent of the affected food. Filing a report will also benefit you if your cat gets sick as a result of the contaminated food. When most recalls occur, the manufacturer will refund the cost of the food and in some cases, will also refund the cost of any vet bills incurred from the contaminated food.
Keep a Small Sample of the Recalled Food
You should get rid of the recalled food immediately, but keeping a small sample may be useful down the road. Store a small batch, such as a cup or two, in an airtight container in the freezer. If your cat ends up exhibiting signs of illness, your vet may want to run tests on the recalled food to determine how it is affecting your cat and what course of action will be best in terms of treatment. It is also beneficial to take a photo of the packaging because it will provide proof to the manufacturer if she develops an illness as a result of the contaminated food.
Watch for Signs of Illness
When the recall is issued, the manufacturer will provide information regarding the outcomes related to cats who have ingested the contaminated food. This includes which body functions may be affected, as well as the signs and symptoms cat parents should keep an eye out for. If your cat has been eating the affected food, being vigilant about unusual behaviors or symptoms is an important part of getting your cat immediate treatment. Don't hesitate to call your veterinarian if something seems off about your cat; getting immediate treatment can only benefit her if she becomes ill.
Should Past Recalls Play a Part When Choosing a Cat Food?
If you've gone through a cat food recall or any recall for that matter, you may be hesitant to continue using that specific brand or product. While this is understandable and a personal choice, it should be noted most brands work diligently to rectify the situation. Once they become aware of a problem, they work tirelessly to ensure the proper steps are taken to prevent a similar situation in the future.
That being said, having an awareness of brands that have been subjected to recall will help you make informed decisions regarding what your cat eats. If a brand has experienced frequent recalls over a short period of time it is probably a good idea to stay away from that food. Likewise, raw foods are much more likely to be contaminated so it is worth considering taking her off of a raw food diet to limit risks.
As cat parents, it is our duty to ensure our beloved fur babies are getting the best quality care and that extends to the food they are eating. That's why being aware of cat food recalls is important. Knowing if there is an issue with your selected cat food brand will allow you to take care of the problem immediately and protect your cat from getting sick.
Cat Food Recalls
Every cat owner wants only the best for their pet which means no one wants to hear the product they are using on their favorite furry friend got recalled and may have been a reason why she/he might not be feeling well.
Because we care for your cats, we are closely monitoring all products that appear on the market and look for traces that can lead to recalls. No owner wants to deal with sick animal which can not only be a break your bank but can be time consuming and sad watching your cat getting tortured by needles and medicine, which is why we are paying close attention to all the foods and medicine that appear on the market, their ingredients and packaging and we bring you the latest recalls..
Cat Food Recalls You Should Know Of
The reason why we are starting with cat food recalls is that there are a lot of them that are usually contaminated with bacteria that can be harmful to the cats but can be dangerous for us humans as well. Usually, we are the first ones to get in touch with the food, no matter if it is dry food or canned food, and we are more likely to suffer long term consequences if not treated on time.
In 2018, a lot of companies have made recalls on some of their products and this has been all due to harmful ingredients present in the food, or possible contamination with bacteria and even improper packaging. If you are one of those owners that constantly feed your cat with ready-to-go food, then you need to read the following list we have compiled that mostly consists of products that have been manufactured in 2018. This means that up to this date, there are no reported cases with cat food contamination.
9LIves cat food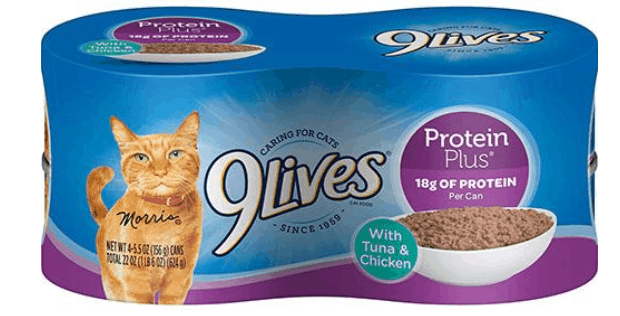 At the end of December 2018, the company has officially announced that two of their products (9Lives Protein Plus with Tuna & Chicken, 4 pack of 5.5 oz cans with UPC Code 7910021549) and (9Lives Protein Plus with Tuna & Liver, 5 pack of 5.5 oz cans with UPC Code 7910021748) are being recalled due to low levels of Vitamin B1 and thiamine which is really important for cats especially since they need thiamine in order to function, and improper amounts can cause the cats weight loss, vomiting, blindness and even ventroflection (bending the neck towards the floor).
Cow Pie Fresh Frozen Meats for Dogs and Cats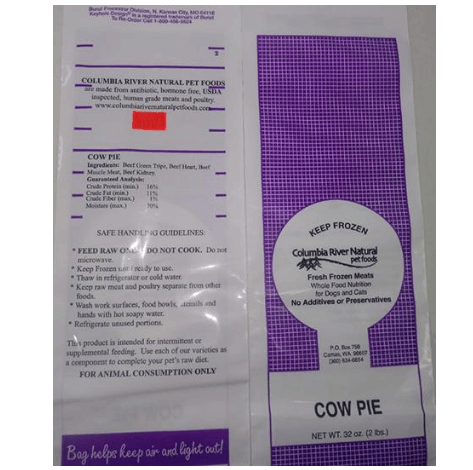 One of the most dangerous recalls comes from Columbia River Natural Pet Foods Inc. on December 5, 2018 who recalled pet food made in August 2017 due to potential contamination with Listeria monocytogenes which is pathogenic to humans and can even cause death from foodborne illness. This is extremely dangerous to people who have been in contact with this food, especially pregnant women who can have fatal consequences on their fetus.
Chicken & Vegetables and Cow Pie are the two products that have been recalled. Luckily there are no reported cases of contamination and the distribution was stopped after a thorough examination.
Steve's Real Food Pet Food Recall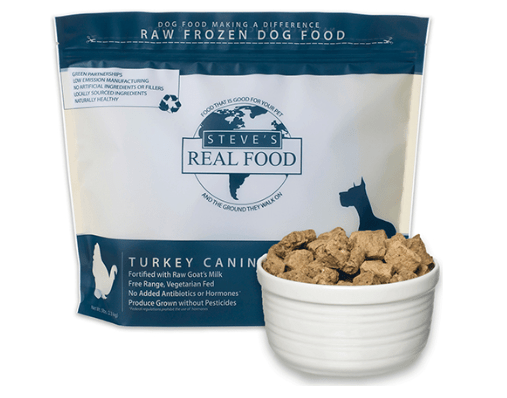 Another recall that comes from December 2018 is from Steve's Real Food who have recalled several pet foods including for dogs and cats. The following products (Steve's Real Food Turducken Recipe, Quest Emu Diet and Quest Beef Diet) have been put off the shelves due to possible Salmonella or L.mono contamination.
G & C Raw, LLC Cat Food
On August 2018, the G&C Raw has recalled all products made from February to July 2018 due to possible contamination with Listeria monocytogenes which can cause serious consequences to cats eating this food. Cats that have been contaminated with this bacteria can experience serious infections, depression, shock, and fatality as well. In addition, healthy individuals who have been in touch with the food are likely to come with symptoms such as vomiting, nausea, high fever and headaches, abdominal pain and more. Many of the products that were recalled are distributed mainly in USA and here is the list with the products recalled
Pat's Cat Beef

Pat's Cat Turkey

Pat's Cat Duck

Pat's Cat Chicken

Pat's Cat Rabbit
Besides these cat foods, the company likewise have recalled dog foods as well, which are a lot more in comparison to cat food.
Radagast Pet Food, Inc.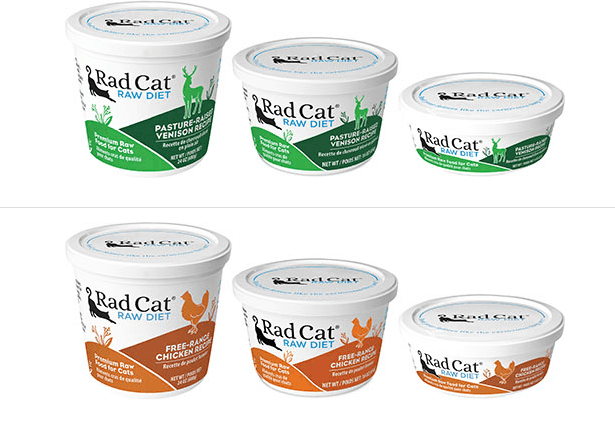 On July 2018, Radagast Pet Food Incorporation have also made a recall due to potential contamination with Listeria monocytogenes. The company has recalled three lots of Rad Cat Raw Diet Chicken Recipe and one of Rad Cat Raw Diet Pasture-Raised Venison Recipe because it is believed that the food is contaminated with E. Colli. This bacteria could be dangerous when getting in touch with it, and animals are likely to spread it through their feces onto their coats and in the household. The bacteria could be fatal for some animals, and for people, it can cause cramps, diarrhea, bloody stools and so on. Luckily to this date, there are no reported events, and the food has been confiscated on time.
Cat Medicine Recalls You Should Know
We are completely sure that you take thorough care of your cat which means you are using vaccines, serums and basically everything that your vet recommends, and you completely trust their judgment. What you probably did not know is that regular sprays for allergies have also been recalled lately and we have made a list with potential medications you should completely avoid because they are not FDA appr.ed..
Norbrook Laboratories Recalls Veterinary Products
On March 2019, Norbrook Laboratories have recalled 3 of their injections (Enroflox, Noromectin and Ivermax) as a precaution measure as they claim the sterility of these products cannot be assured.
When non-sterile medication is used, this could result in serious infections to the animal and can result in the need for deep care with antibiotics, medical care and other medication for treating the infection. Bellow, we are providing a chart from FDA's official release with the lot numbers and expiry date of the injections.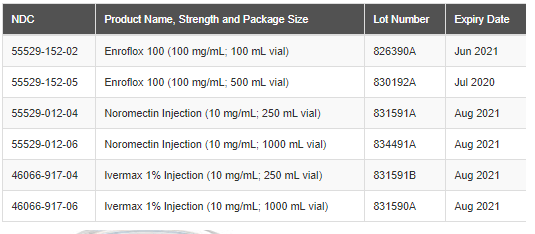 Silver Star Brands, Inc. Recalls Animal Drugs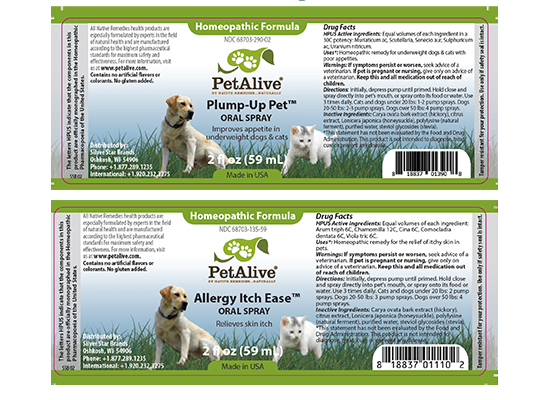 On October 2018, Silver Star Brands have recalled several human products and two PetAlive products duet to possible microbial contamination that can cause serious infections which would require immediate intervention and treatment with other medication.
Even though there are no reported cases of contamination, these products can still be live threatening to animals and humans as well, which is why you have to pay close attention to the lot numbers of the drugs mentioned above.
Final Thoughts
We hope that with these recalls we haven't made you afraid to try these companies' foods or other care products, as it can happen literally to every other brand present on the shelves or at your vet's store. After all, these are well known companies that provide excellent nutrition for your cats and are trying to improve their care by only making the best products.