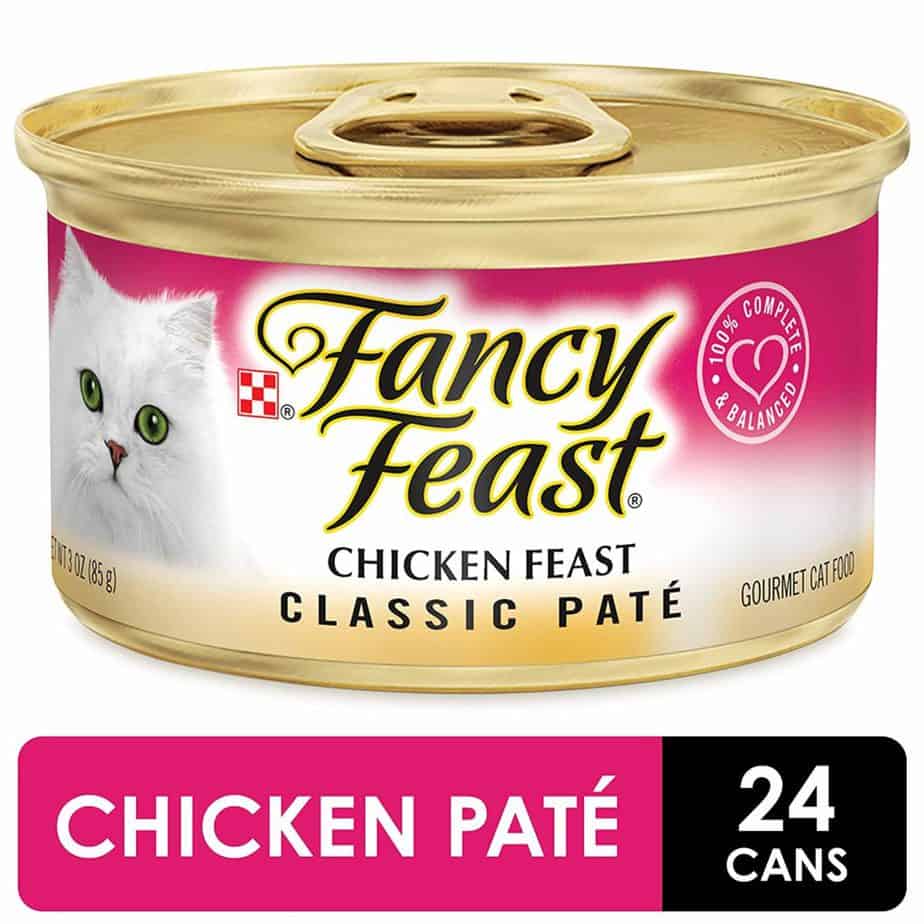 So you are stuck trying to decide between Friskies vs Fancy Feast and wondering which of these widely available cat food brands is better? Been there!
As a cat human with 20+ years experience buying food, I actually try to look into these things. Dog food gets all the brand marketing with many new "whole food" brands popping up and felines often get overlooked.
The truth is, there's some pretty nasty stuff in some generic cat food brands. There's some eye opening Reddit holes to go down (but also some misinformation).
That said, in this article I'll specifically compare Friskies vs Fancy Feast, asking the questions:
Which has better quality ingredients?
Which has fewer additives or chemicals?
Which has testing standards clearly labeled?
Main Differences Between Friskies and Fancy Feast Brand Cat Food
Here's how I see the main differences between Fancy Feast and Friskies:
Fancy Feast contains better quality ingredients (in my assessment) compared to Friskies, including more muscle meat

Fancy Feast contains fewer carbohydrates than Friskies

Friskies is typically less expensive than Fancy Feast at most retailers

Friskies contains more artificial ingredients as compared to Fancy Feast

Fancy Feast generally provides more protein than Friskies, although the difference is small
The Nutritional Showdown
Protein Content: The Building Block
Cats, being obligate carnivores, require a diet high in animal proteins. According to various research sources, Fancy Feast typically provides a slightly higher protein content than Friskies. This slight edge can be beneficial, especially for growing kittens and active adult cats.
Fat Content: The Energy Provider
When comparing the fat content in both brands, the difference is quite minor. Fancy Feast dry food recipes contain a bit more fat than Friskies dry food. Conversely, in wet cat foods, Friskies usually provides a little extra fat.
Fiber Content: The Digestive Aid
Both brands offer almost the same amount of crude fiber in their meals. Fiber is essential for a healthy digestive system and can help prevent issues like constipation and obesity.
Comparison Fancy Feast vs Friskies
Fancy Feast: The Royal Treatment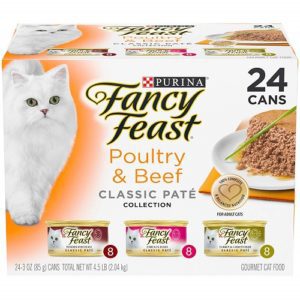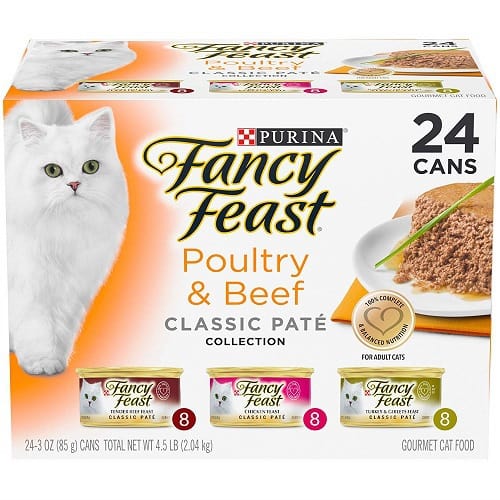 Fancy Feast offers a wide range of flavors, each with a rich mixture of animal proteins and affordable price tags.
Some popular flavors include:
Cheddar grilled turkey

Cod

Flaked trout
The pros and cons of Fancy Feast are as follows:
Pros:
Affordable

Rich in animal proteins

Gets thick without carrageenan
Cons:
Contains some commercial ingredients
Friskies: A Budget Conscious Alternative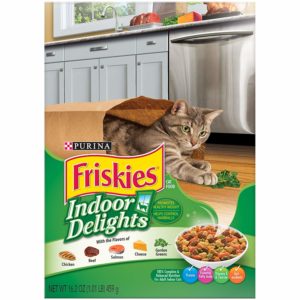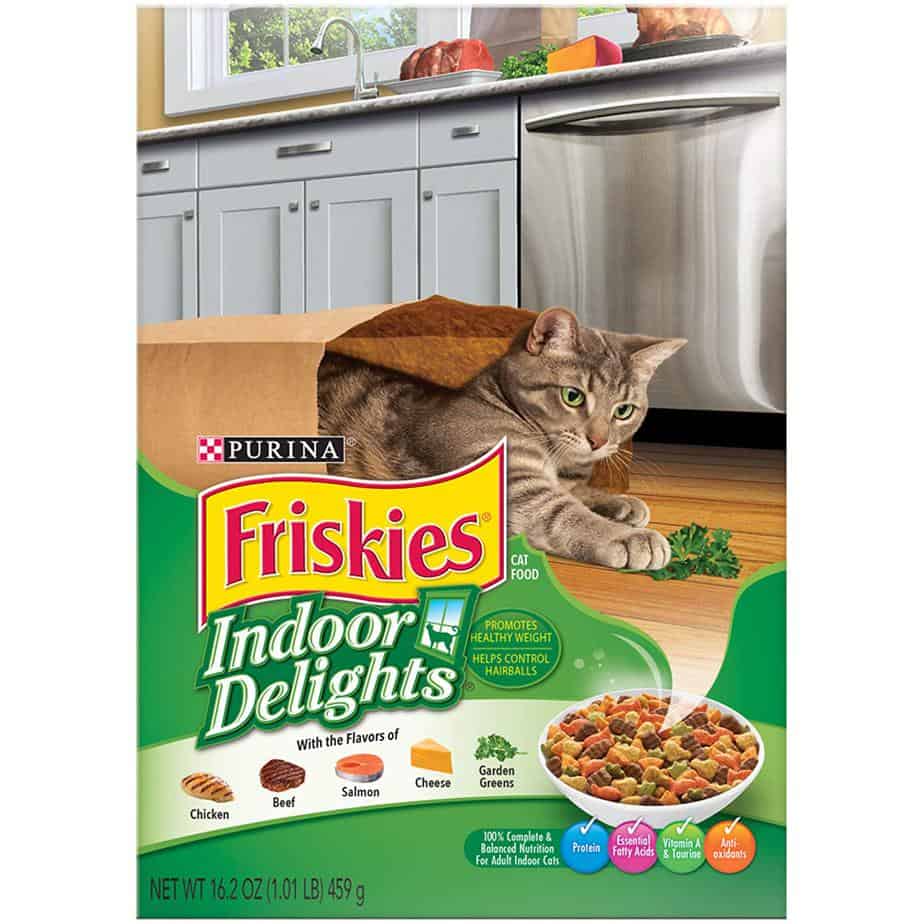 Friskies, on the other hand, also offers a variety of flavors, such as:
Turkey

Ocean whitefish

Cheese
Comparing the pros and cons of Friskies:
Pros:
Highly palatable

Contains animal proteins

Low in carbs

Affordable
Cons:
Contains artificial ingredients

Contains carrageenan
The Fishy Dilemma
Fancy Feast products tend to contain a significant amount of fish. This might be concerning as some fish products can carry high levels of mercury, leading to potential health risks like kidney damage and neurological issues over time.
However, this concern is only relevant for those who feed their cats Fancy Feast products containing fish.
The Friskies Verdict
While Friskies is not generally considered a premium cat food, it's not a bad choice if you're on a tight budget. The low cost of Friskies allows you to buy in bulk without breaking the bank. However, if you can afford it and want peace of mind, you may prefer to opt for higher-priced brands like Fancy Feast (or others).
Friskies vs Fancy Feast at a Glance Summary
Here's my overall take on the trade offs between these two leading cat food brands:
| Features | Fancy Feast | Friskies |
| --- | --- | --- |
| Protein | Fancy Feast typically contains more protein than Friskies, making it more beneficial for your cat's muscle growth and maintenance | Friskies has slightly less protein content as compared to Fancy Feast |
| Quality | Fancy Feast uses better quality ingredients, including muscle meat, offering better health benefits | Friskies uses byproducts in its formulation, which may not be as beneficial as the muscle meat used in Fancy Feast |
| Carbs | Fancy Feast contains fewer carbohydrates, which could be better for cats with dietary restrictions | Friskies contains more carbohydrates, especially in their gravy-heavy products |
| Cost | Fancy Feast is typically more expensive due to its superior ingredient quality | Friskies is cheaper, making it a good option for those on a budget |
| Mercury | Some Fancy Feast products, specifically fish-flavored ones, may potentially contain high levels of mercury (just like any fish products) | Friskies has fewer products with fish and therefore less of a mercury concern |
As you can seen, Fancy Feast generally compares favorably on everything except for cost.
The only knock on Fancy Feast is that their fish products may contain higher mercury levels. This is less of a specific brand criticism and more of a general note on fish products. Fish can generally contain higher levels of mercury, even for humans.
That said, it's best to vary a feline diet with respect to fish-based cat food. My take: fish based cat food is a good weekly treat, but not every day.
Wet Food Protein Content
Generally, wet cat food tends to have a higher protein content than dry cat food. But it's always advisable to check the nutritional information on the product labels if you want to know the exact percentages of nutrients in their feline meals.
Some Healthy Friskies and Fancy Feast Alternatives
While I lean a bit more towards Fancy Feast here (unless you are on a tight budget), there are also some really good alternatives out there that I like for my cats.
Here are some of my healthiest cat food picks for cat owners:
Many of these are slightly higher priced compared to Fancy Feast and Friskies (depending on deals / retailers), but generally within the range of what I consider "cost effective" budget cat food.
If you are squarely in the budget market, considered some of these comparisons from our editorial team:
The Final Say: Friskies vs Fancy Feast
In conclusion, both Friskies and Fancy Feast prove to be suitable in terms of fiber, protein, and fat. However, from a nutritional perspective, Fancy Feast is slightly better than Friskies due to its higher protein content and lack of carbohydrates.
Nonetheless, if budget is a concern, Friskies is an excellent choice, offering a balance between cost and nutrition. Ultimately, the choice depends on your feline friend's preferences and dietary needs.