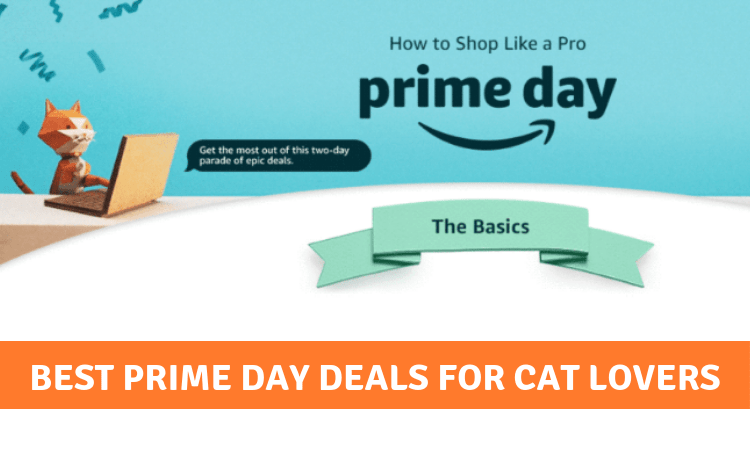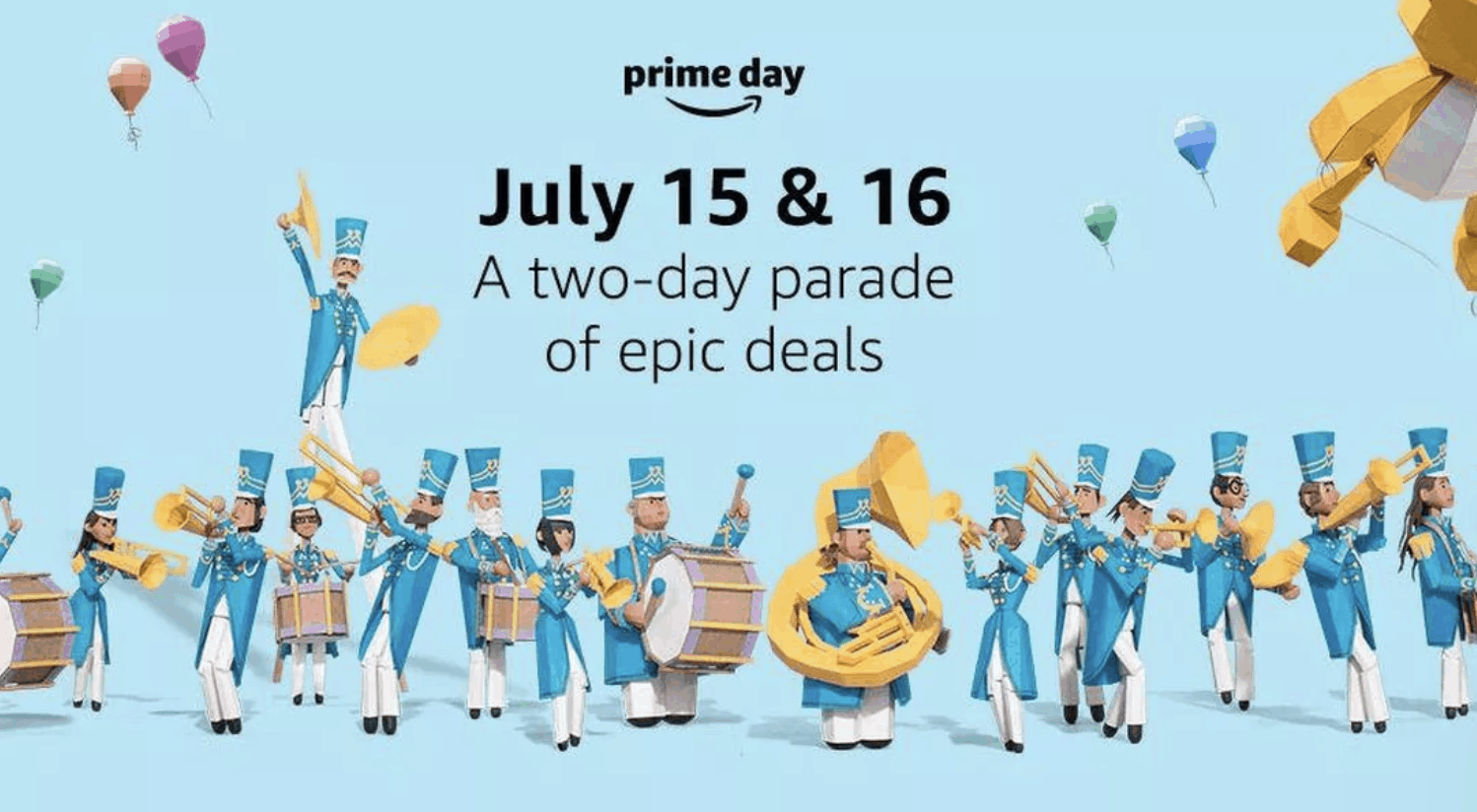 This year it will be kicking off on July 15th and running through July through the 17th (48 hours total). Exact times TBD!  We'll keep you posted on these purrffect deals so you can get all the amazing stuff!
Don't forget to check this page for the top Prime Day deals on cat items so you don't miss anything. Last year there was plenty of cat gear, cat food, and accessories deals to be had! If you can anticipate needing to buy something in the next 6-12 months, this IS the time to stock up.
Below you will find the full list of our Prime Day Cat deals (including when they went live). We will be updating this page as we get the deals, so make sure you bookmark it!
Prime Day Early Launch Cat Lovers Deals
Amazon is promising to "launch" specific products exclusive to Amazon for all the cat lovers out there. I've curated some of the best deals I'm watching below:
The Olive Knows Top Prime Day Deals NOW (We'll Update Soon!)
We have the full list below, but this is our absolute FAVORITE DEAL going on SOON / ACTIVE NOW:
Full Running List of Cat Prime Day Deals
NOTE : If you are interested in any of these "TBA" deals; 1) click the link and 2) "watch" the listing on Amazon to get notified (otherwise easy to miss these deals):
Looking for something specific? Check out the category deal trackers below:
The Best Prime Day Cat Gear Deals
It's time to stock up on cat gear. Here are my favorite cat gear deals. This section will be updated as deals in the cat gear category, including cat feeders, cat litter, water systems, scratching posts, cat furniture and of course cat toys too! Below, you can see listings for the specific types of cat deals you are looking for, but these are my top picks!
Prime Day Cat Feeder Deals
Prime Day Cat Litter Boxes Deals
Prime Day Cat Water System Deals
Prime Day Cat Furniture Deals
Prime Day Cat Toy Deals
Best Prime Day Cat Food and Supplements Deals
Prime Day is a great day to stock up on cat food and supplements. There will be many cat food deals with the best brands. Check here for the latest deals.
Your cat will never deny a nice cat treat! The Temptations Treats for Cats 30 Ounces now on 50% off prime day deal feature a delightfully crunchy on the outside and soft and creamy on the inside treat that your cat will love. Now available 50% off!
The FELINE GREENIES Dental Cat Treats Oven Roasted will help clean the plaque from your cat's teeth as they chew. They also make hairball control treats. Find this listing 40% off deal here!
Sheba is Mar's premium cat food brand. The Sheba Perfect Portions Pate Wet Cat Food Trays – Seafood is designed to appear indulgent, and the marketing assures pet owners that they are giving their cat a luxurious meal. Check it out here – 35% off!
Made with the all-natural recipe, the Stella & Chewy's Freeze-Dried Raw Cat Food provides your cats the nutritious and yummy meal they deserve. Find this deal here!
The Purina Fancy Feast Purely Filets Natural Oceanfish has the fish flavor that cats crave. This wet cat food that features 100% natural seafood is now available for 36% off at this listing!
The creamy Purina Friskies Lil' Soups will be a real hit with for your cats. They lap up the soup and then chow down on the meaty chunk inside. Find this amazing deal here!
Let your cat enjoy the Purina Fancy Feast Cat Treats with a delicious tuna & parsley flavor at snack time. You can find this deal here on Amazon.
The Purina Fancy Feast Delicate Broth Wet Cat Food features pieces of real chicken meat to create the tender texture that your cat will surely love to feast on. You can find this delicate, savory broth on a special deal here on Amazon.
Made with whole meat and real fruits and vegetables, the "I and love and you" Essentials Grain-Free Protein-Packed Cat Food will make your cat feel appreciated and fall in love with you. Check this deal here.
The Purina Fancy Feast Gourmet Naturals Dry Cat Food not only has the fish flavor that cats crave, but it also includes 'garden greens' to add to its visual appeal. A 100% nutritionally balanced food, with a crunch that your kitten will love. Find this deal here on Amazon.
Made with the all-natural recipe, Stella & Chewy's Chick Chick Chicken Dinner Morsels Freeze-Dried Raw Cat Food provides your cats the nutritious and yummy meal they deserve. You can find this deal on Amazon here.
You can buy the Purina Friskies Party Mix Adult Cat Treats in a generously sized packaging for a fair price that reseals to keep them fresh for your pet whenever you need them. Find this deal on Amazon here.
Early Prime Day Deals for 2019!
While the full deals haven't hit yet, but there are some early teaser deals that I've curated below:
Lightning Deals vs Daily Deals
One thing to keep in mind is that there are a variety of different deal types for Prime Day.
Amazon Cat Gear Lightning Deals are limited time duration + limited supplies.  They might sell out well before the allocated time has expired. Some deals might come back, but some are one and done.
There are ALSO daily deals (called "Spotlight" deals) that will be live for as long as the Prime event is going on. Be sure that you know which deals you are interested in.
Talk to Alexa?
Last year, Amazon rolled out some exclusive deals only on Alexa. Typically these deals are limited to one per account.
Are the Deals Really Worth it?
I'll caveat by saying that not ALL the deals are great, particularly from non-generic brands. The #PrimeDayFails is a well-documented hashtag.
Generally speaking, the brand name deals ARE legit. Particularly for lightning deals, Amazon has negotiated with brands to ensure they offer the lowest prices this year.
Plus, that's why we have this page! This page curates and tracks the BEST deals (not the junk).
Recommended Reads: