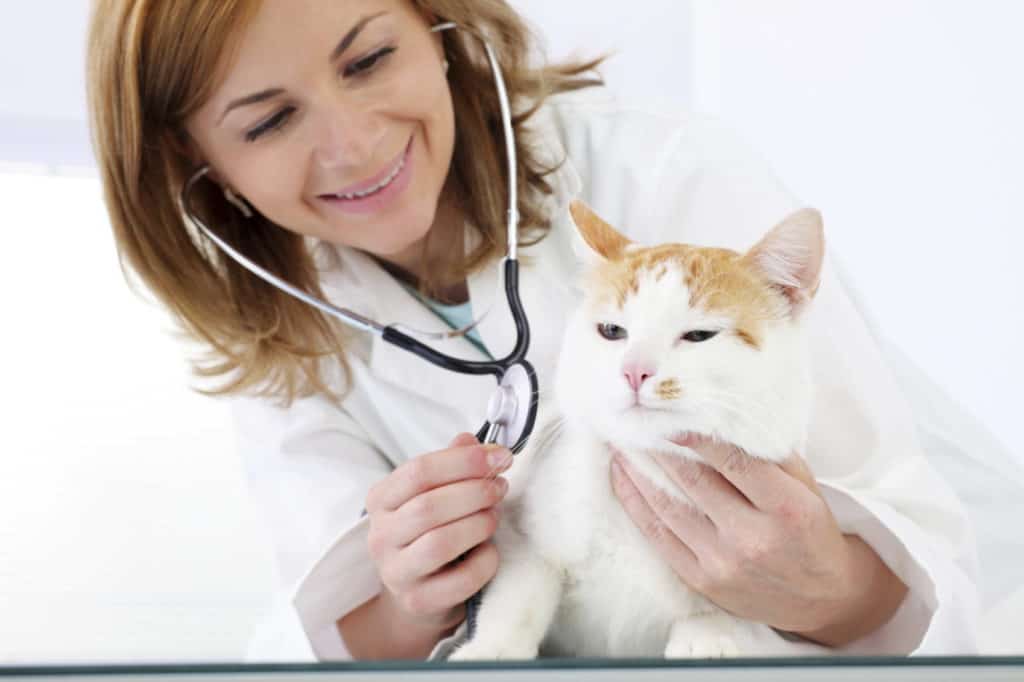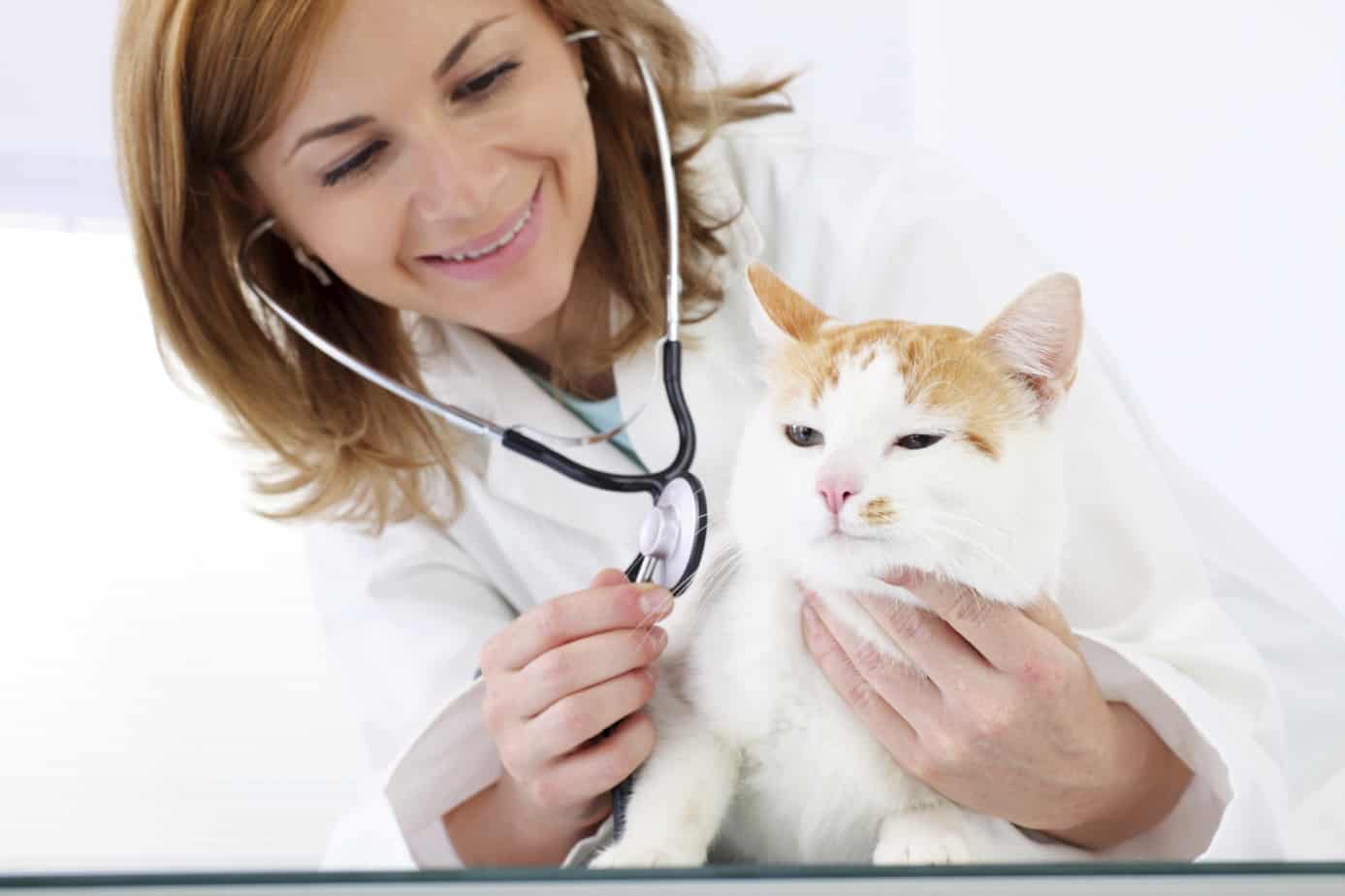 Your furry friends are part of your family, so it's only natural you want the best options to take care of them. But a vet bill can come at you suddenly and add up faster than you can say "intravenous."
If you're dealing with your own health issues or taking care of other humans, what can you do to make sure your pet doesn't get the short end of the catnip when it comes to healthcare?
One option is pet health insurance. It grew out of the human healthcare industry where your insurance coverage pays for types of procedures or a certain amount of your doctor's bills; a few companies recognized that pet owner may benefit from the same kind of help, and they started offering pet insurance coverage to apply to vet and animal hospital procedures.
Some employers offer it as part of benefits packages for employees but don't worry if your office doesn't. You can find pet insurance and buy it separately no matter what kind of insurance coverage you have for yourself and the other humans in your family. That means you're free to shop around and find the best coverage on offer for your kitty to stay in top shape.
Two major players in the pet insurance game are Petplan and Healthy Paws Pet Insurance. They both offer payment help with a vet bill in exchange for a monthly fee, and they both cover all sorts of cats. But as with human health insurance, the differences are in the details – this is what you'll need to study closely to see what works best for you.
We're here to guide you through the intricacies of health coverage, and in the end, we'll recommend a winner that's the best balance of pet insurance coverage and monetary deal, so read on to see who wins!
Main Differences Between Petplan vs Healthy Paws
The Main Differences Between Petplan vs Healthy Paws are:
Healthy Paws Pet Insurance and Foundation was founded in 2009 by Steve and Rob, who met through a pet shelter and combined their talents to start Healthy Paws, whereas Petplan was founded in 2001 by Chris and Natasha after they received a $5000 bill for their cat
Healthy Paws were the first pet insurer to use a smartphone app that made a claim form unnecessary, whereas Petplan were granted a license in 2003 to use the name Petplan and was accepted into the Wharton Initiative Program
Healthy Paws have been rated as the Best Pet Insurance by pet review sites for the last three years, whereas Petplan gained a reputation when in 2010, Ashton's made it to the Philadephia Business Awards '40 under 40'
What do I need to Know About Insurance Before Deciding?
There are a lot of things you need to know about pet insurance. First, we're going to take you through a few key terms you'll need to know because you'll see them on each and every insurance plan you'll ever have to deal with, including for your cat.
Once you've learned what these mean, you'll be able to look at the specifics of the pet insurance plan with a critical eye and a much better idea of how much you'll have to pay yourself.
Deductible
You've probably wrestled with this concept for yourself if you've ever had to go through surgery or another major health issue that required multi-step treatment or a trip to the hospital. The deductible is the amount of money you have to pay for a health treatment before your insurance starts paying for the rest.
For instance, if you have a deductible of $1,000 and your surgery cost $10,000, you would be responsible for $1,000, and your insurance would pay $9,000. It works the same with pet insurance.
If your cat accidentally swallows something it shouldn't have (and that will happen, trust us) and it costs $8,000 to remove it, you would pay $1,000, and your insurance would pay $7,000.
Deductibles vary widely depending on what kind of plan you choose and what company you are insured under, so make sure you proactively figure out what yours is so you'll know what you're responsible for under normal insurance conditions.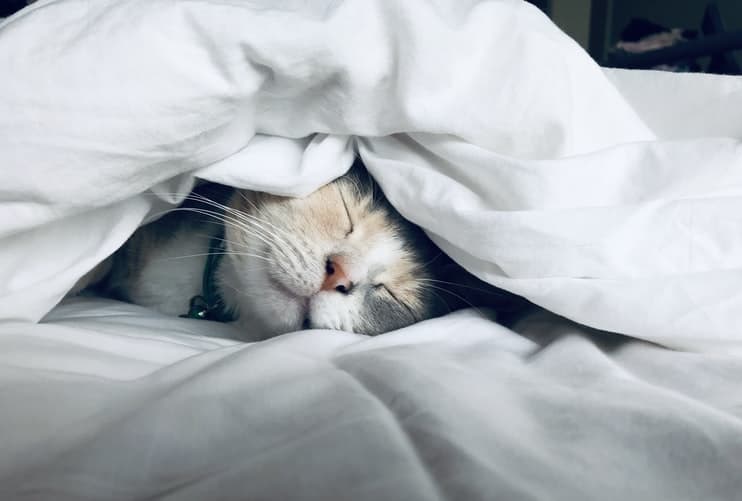 Out of Pocket
This is how much you have to pay for yourself. It's not a simile of the deductible, but all deductible money comes out of pocket from you. However, deductibles are not necessarily the only things that are considered out of pocket.
You will also have to pay your own money for treatments that aren't covered by the insurance policy, so make sure you know what is not covered so your kitty will have the best treatment at the least cost to you.
Co-pay
If you've ever received a confusing insurance bill that has one amount for how much your doctor is charging and another for how much you owe, you've dealt with co-pays. Those are amounts that your insurance company sets at a specific rate for you to pay in conjunction with their coverage.
This is different than a deductible because, with a co-pay, you pay at the same time as the insurance is paying, and you typically pay the same amount for the same service like a standard doctor's office checkup.
With a deductible, you pay in full until you hit a limit, then the insurance company takes over the whole payment. Typically, co-pays keep out of pocket expense down for patients – furry ones most definitely included – who are not projected to hit their deductible during their insurance plan year.
For instance, if your cat is healthy and just needs to go in for a couple of checkups and maybe an upset tummy scare during the year, it would be cheaper for you to pay $15 for each of those visits rather than pay the full price for each visit because you won't get past the total money amount at which the insurance will start to pay.
On the other hand, if your cat has a chronic condition that needs several involved procedures within 12 months, you will pay enough to get the insurance company to start paying for everything much sooner.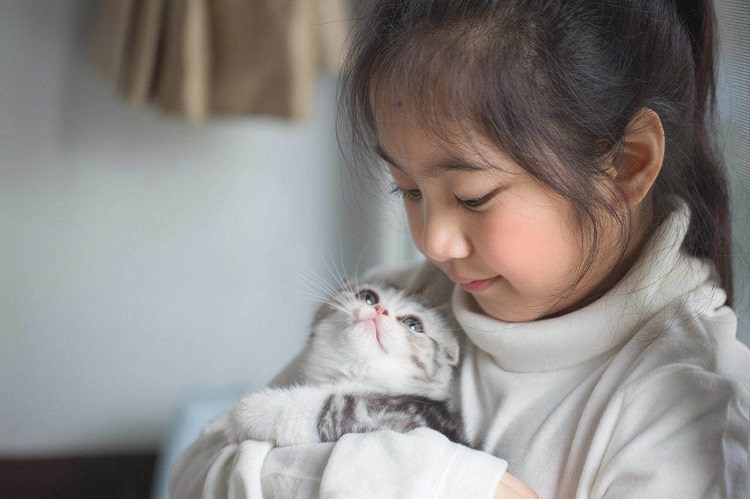 Pre-existing Condition
If your kitty has a chronic health condition that's going on before you get insurance for them, that will be considered a pre-existing condition.
Your insurance payments may differ from conditions that are presented before coverage starts, and what's considered pre-existing varies from company to company, so we'll make sure to go into details (de-tales?) about that for both Petplan and Healthy Paws for your information.
Preventative Care
Another group of healthcare that may not be covered is regular doctor visits that are set to catch conditions before they start, like annual checkups at the licensed vet to make sure your cat's within a healthy weight range, doesn't have fleas, etc.
The Affordable Care Act requires preventative care to be free to humans, but unfortunately, that doesn't apply to pets.
Alternative Care
Treatments that are given at your run-of-the-mill veterinary clinics are considered mainstream healthcare – they are based in standardized medical science. They are recognized by insurance companies as such.
However, some people and some cats find relief in treatments such as acupuncture and homeopathy, which, while widely practiced, are not part of a mainstream healthcare pet insurance plan.
These may not be covered by insurance for your pet, so if your fluffball gets more enjoyment from strategically placed needles than shots, study your options carefully.
What Do Pet Insurance Covers Mostly?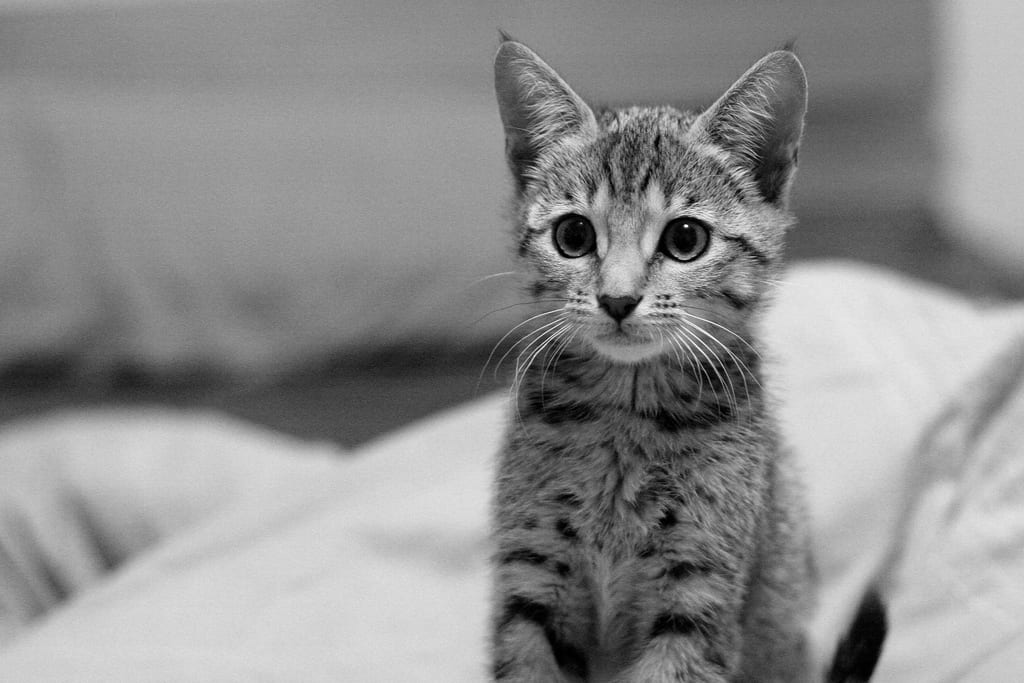 While it's tempting to make any purchasing decision on price alone, the most important criteria should be value for money. This can be determined by looking at what the policies will and will not cover when it comes to pet insurance.
It's also important to have realistic expectations when it comes to what your insurance company won't cover when it comes to your pet's health. Both companies have a similar attitude to what they exclude, and here it follows the list.
Annual Visits and Vaccinations
This type of visit is considered 'wellness coverage' and so isn't covered by either pet insurance provider. You will be expected to cover the costs of a regular checkup and necessary treatments to keep your pet in the best of health, including their vaccinations, worming, and other preventative measures.
Hereditary & Congenital Conditions
Hereditary conditions are those which a particular pet's breed may be prone to. Examples of these would be things like hip dysplasia, heart disease, or epilepsy.
Congenital Conditions are those that your cat was born with caused by developmental issues prior to birth. This could be things like a cleft palate, hernias, or deformities.
Both policies will treat these conditions, but only if there were no symptoms before the insurance cover was taken out. This is more likely to be the case with hereditary conditions than congenital ones, which are often apparent at birth.
Dental Health
Healthy Paws will cover your pet for accidental damage to their teeth, where the cost of extraction or having the tooth reconstructed would be covered. Petplan pet insurance company offers full coverage for dental injury and disease. They are the only pet insurer that offers this full-mouth coverage.
Special Diets
What happens if your licensed vet suggests that you put your pet on a prescription diet or that you need a particular type of food?
Decisions on this basis are usually made on a case-by-case basis, although Healthy Paws do state that they don't cover this. It may be covered if the diet is a short course of treatment, for example, for dissolving kidney stones. A longer-term diet may not be.
Older Pet Cats
For HealthPaws, any cat over the age of 6 must be examined by a vet before coverage will be agreed. If you're adopting your cat from a shelter, they may have already done this for you, and so you will incur no further expense.
There is no upper age limit for Pet Plan. They also offer a 'Cover for Life' guarantee, that means that even if your cat should get a long-term condition, you shouldn't ever find yourself without insurance.
Euthanasia and Funerals
While we might not want to think about having our precious fur baby put to sleep, there are times when that decision is the kindest one that we could make. We could then find ourselves faced with the financial cost of that decision, alongside the need to make funeral arrangements.
HealthyPaws will cover the cost of euthanasia, but only if it's medically necessary; however, they won't help with funeral costs such as cremation. Pet Plan pet insurance provider does not cover euthanasia, so if you had to make this difficult decision, you would have to cover the cost yourself.
Petplan Pros
Network coverage. If you have Petplan, you can go to any vet or animal hospital in the United States or Canada and be covered exactly as much as you would be in your own neighborhood. If you and your kitty love to travel together, or even if you're headed across the country to settle down in a new home, you don't have to worry about a gap in care for your furry baby.
Accident coverage. A cat's life seems pretty uneventful – eat, sleep, poop, cuddle human, repeat. But all that can change in half a second, which is where accident coverage comes in. Petplan insurance provider will give you financial ease of mind while you focus on getting your cat the help they need. This includes emergency and specialty exams, so you're prepared on at least one level for how crazy life with pets can get.
Alternative treatment coverage. Does your kitty purr better when her back's been adjusted by her chiropractor? You'll appreciate Petplan's alternative and specialist coverage, which gives you financial assistance with vet visits outside the parameters of regular medicine.
Claims adjusters are all vet techs. Petplan claims that all the people who are handling your reimbursement forms know how to speak the language of a licensed veterinarian, which is a great boost to their understanding of your claims and how to process them. There are entire industries centered around understanding medical coding, so having your cat's records handled by people who know how to interpret those is a huge asset.
Low deductible possible. This comes with the caveat that your coverage plan will vary greatly depending on your cat's age and starting health condition. Still, Petplan does make it possible for you to work with a low deductible, which means if you qualify, you won't have to pay out of pocket for much until you reach your limit.
Petplan Cons
Reimbursements. Petplan insurance provider does not hand you a wad of cash when you sign up your kitty for coverage. You will have to go through their reimbursement plan to get your coverage. That's fairly standard for some types of health insurance, but it doesn't make it easier if you don't have the upfront cost in the first place.
No wellness or routine exam coverage. Hopefully, your furry kid will mostly just see their vet a few scheduled times a year for checkups to make sure everything's going well. Unfortunately, Petplan doesn't have wellness coverage checkups, spaying or neutering costs, or vaccine fees, so the basic medical upkeep of your pet is up to you.
Healthy Paws Pros
Mobile claim submissions. Healthy Paws has a nifty mobile app that lets you submit insurance claims on the go, and they claim a 99% rate of processing within two days. That speed and conveniences can be vital when you're working with a sudden cat emergency or prolonged health issues that preoccupy your time and take you away from your computer.
No age discrimination in coverage. Healthy Paws gives you the same amount of coverage for the same rate all throughout your cat's life. They know we all want our babies to live as long as possible, and they're here to help see what happens.
No caps on per-incident or annual payouts. It's impossible to predict what your cat's health is going to look like from year to year, and Healthy Paws knows this. So they don't set an upper limit for how much you can claim for reimbursement per accident, condition, or plan year. That way, you can be sure you're covered no matter how hairy things get.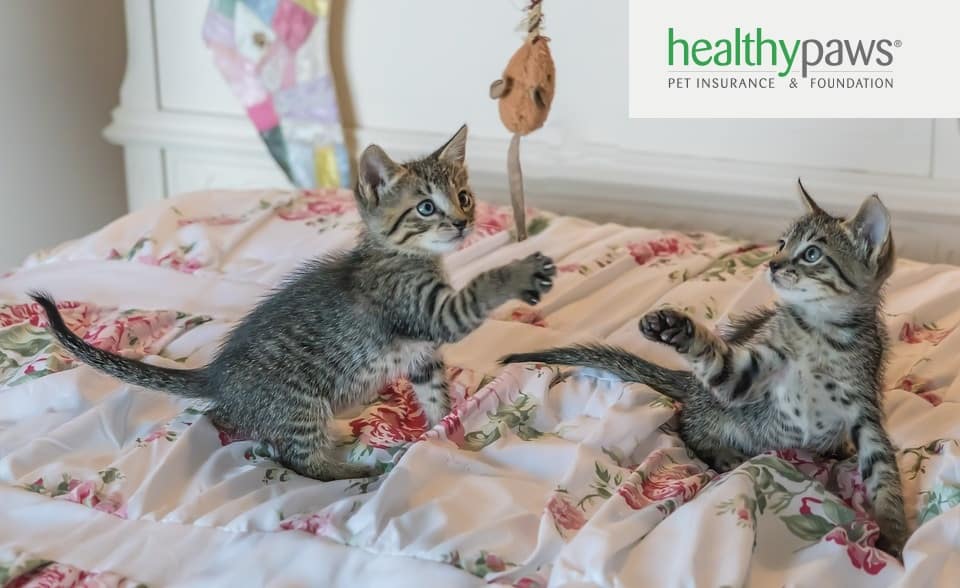 Healthy Paws Cons
Can't sign up once the cat is past its fourteenth birthday. If your kitty is that age or older and you just found out about Healthy Paws, you are out of luck. However, your furry friend will be covered all their life if you sign up before they turn fourteen.
Fifteen-day waiting period before coverage begins. Having to keep your bundle of joy out of trouble for a little over two weeks doesn't sound hard, but it's difficult to make sure 100% that nothing will happen during that time. If it does, you'll be responsible for all medical costs even if you've signed up with Healthy Paws because they need that time to process you into their system.
One-year waiting period for treating hip dysplasia. If your cat is older and less mobile, this could present an issue. If your cat is presenting or diagnosed with hip dysplasia, it may also be classified as a pre-existing condition and not covered at all.
Healthy Paws vs PetPlan Costs
| | Healthy Paws | Petplan |
| --- | --- | --- |
| Monthly Payment | $18.14 | $40.88 |
| Reimbursement | 80% | 80% |
| Annual Deductable | $250 | $250 |
| Payout | Unlimited | Unlimited |
As you can see, there is a large difference between the two prices. Healthy Paws only offered one level of coverage, while Petplan offered three. While their lowest level of coverage was closer in price ($20.47 per month), the insurance policy had a $500 annual deductible and an upper limit of $5,000 annual coverage limit. Although you can pay more for a higher coverage limit. Healthy paws, on the other hand, does not have an annual coverage limit.
Customer Service
Both companies offer a smartphone app that you can use to make claims or alter your pet insurance policy. Where Petplan have the advantage is in offering a 24/7 customer support line, including live web chat. Healthy Paws only operate these within normal working hours.
Frequently Asked Questions
Is cherry eye covered by Petplan insurance?
Yes, treating cherry eye is a relatively simple procedure; it's covered by Petplan pet insurance.
Does Petplan pay the vet direct?
Yes. Petplan allows you to pay your vet directly, so you don't have to pay upfront and then wait for a reimbursement.
Does Petplan cover dental work?
Yes. As long as you have performed an annual dental exam and you are using the recommended dental treatment to prevent illnesses or injury. Petplan covers dental work of all sorts, such as non-routine dental treatments—such as broken teeth or periodontal disease.
Where is Petplan insurance accepted?
Petplan is available in the U.S.A., Canada, and the U.K.
Does Healthy Paws preventative care?
No, unfortunately, Healthy Paws does not cover preventative care like vaccination, parasite control, dental cleanings, flea control, trimming and grooming, heartworm testing, etc.
Does Healthy Paw premiums increase with the pet's age?
No, unlike other agencies who may allow an increase in their monthly premiums based on a pet's age, Healthy Paw pet insurance policy does not.
Do Healthy Paws or Petplan cover exam fees?
No, generally speaking, pet insurance doesn't cover examination fees, although some will reimburse you for emergency vet visits. This is because insurance is primarily meant for future health issues you can't plan for. Neither Healthy Paws or Petplan cover exam fees.
Final Verdict
Since we made a deep comparison of the two companies, the overall winner for us is Healthy Paws. Although they don't have vet techs for claim processors, that's not strictly necessary, and they do have a great mobile app that speeds claim time anyway.
Plus, their drawbacks are all typical for any pet insurance company you can find – sure, it's not fun that routine exam fees and pre-existing conditions aren't covered, but that's standard practice. Petplan has the same issues without as much innovation to offset them.
Healthy Paws has a better deal once you get past all the jargon and down to what will really help your kitty, and they'll help you both enjoy their lives to the fullest – all nine of them!
You might also like: