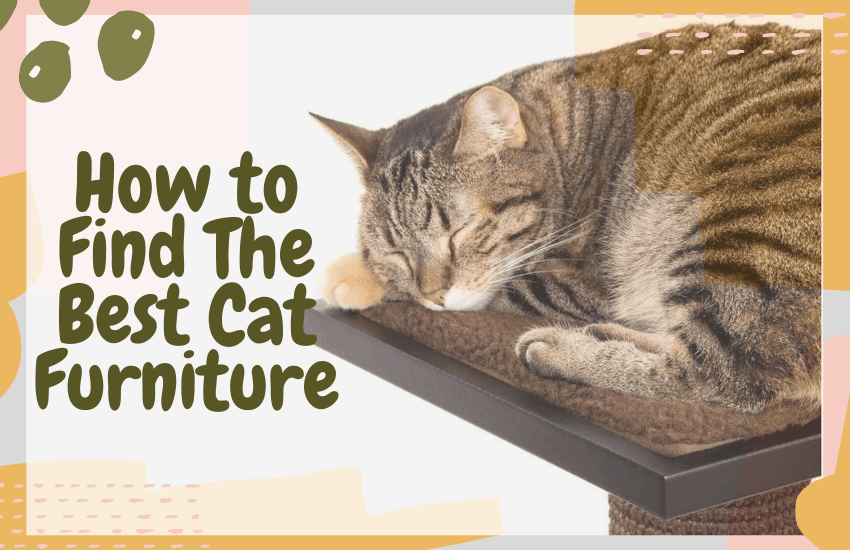 Every cat needs some furniture of their own, but the choices can be overwhelming. What pieces does your cat absolutely need, and which ones are optional?
At OliveKnows, we consider these pieces necessary:
Scratching Post
Cat Carrier (Yes, this can be considered cat furniture)
And these are nice if you and your cat like them:
Here you will find a rundown of these pieces of cat furniture and why you should have them or might want them.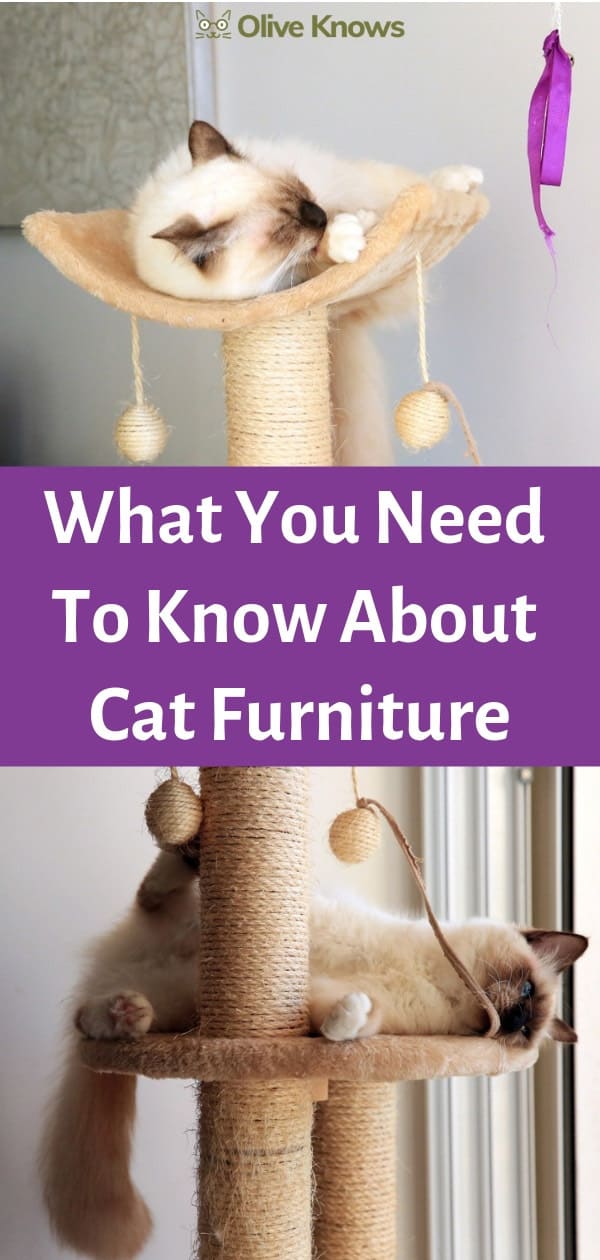 Scratching Posts
Cats have claws and they need to scratch. If you don't provide an appropriate place, they'll use your home and furniture instead. A scratching post is absolutely necessary unless your cat has the misfortune of being declawed.
Make sure your scratching post has a nice scratching surface for your cat, and be sure it's sturdy enough that it won't get knocked over when your cat uses it.
Free Standing
The wonderful thing about a free-standing scratching post is that you can move them anywhere. If you rearrange the furniture, it's easy to move. Kitty decided she'd rather scratch the other end of the couch, move the scratching post to discourage scratching on the furniture!
Freestanding scratching posts will have a bigger base since they aren't secured from the top.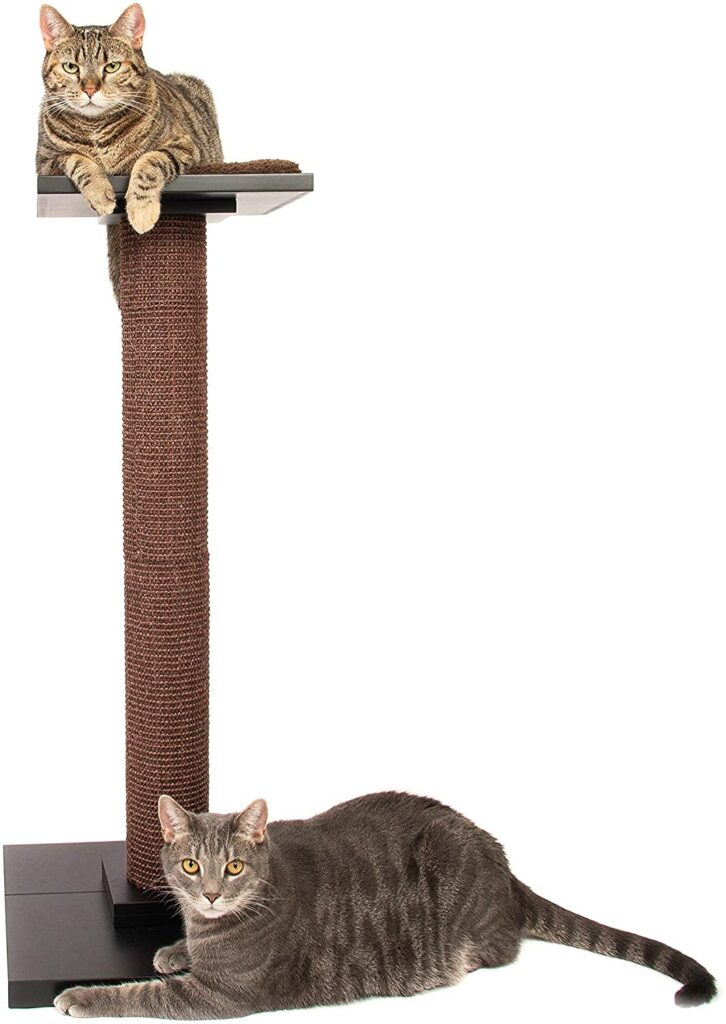 Wall-Mounted
If you're limited on floor space, a wall-mounted scratching post might be just the thing. These can be installed with your cat's height taken into consideration for the perfect scratching session.
Scratching Lounges
If your cat is a horizontal scratcher, a scratching lounge just might suit. These unique pieces of cat furniture can be a good place to nap or play. It could be the next great thing to get your cat!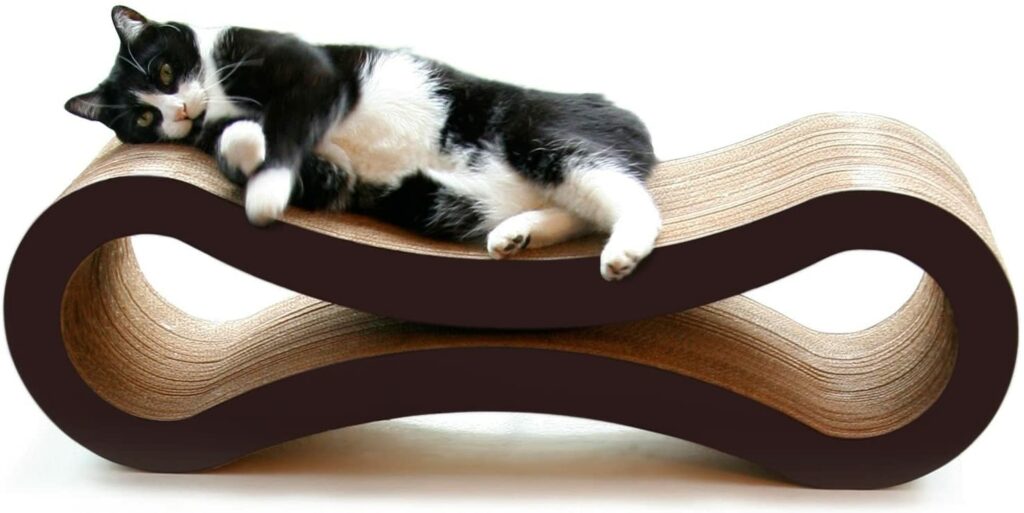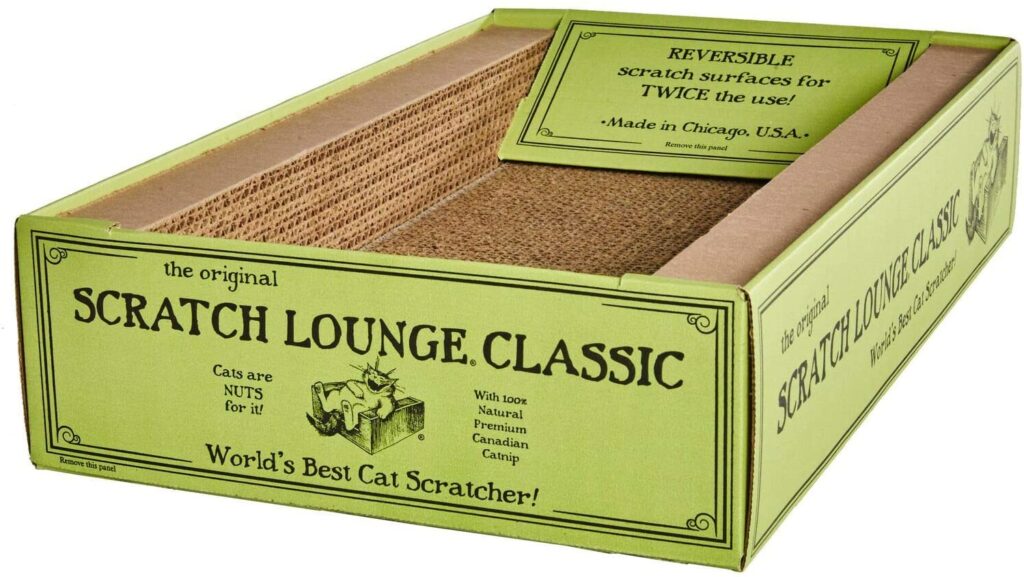 Climbing Trees and Cat Condos
A climbing tree, or a cat condo, is a great addition to your cat furniture if you have the space for it. It gives your cat more options to scratch, climb, play, sleep or hide.
Providing vertical territory could also help a more withdrawn cat feel more comfortable and help decrease conflict in multi-cat homes.
Just like a scratching post, you want a tree or condo that has a good surface to scratch on and is very sturdy for climbing and cat-acrobatics.
While a cat condo may take up a lot of space, it provides a lot of function. It could end up being a space saver if it has perches, scratching places and a cozy bed. While not absolutely necessary, a climbing tree or cat condo is great for any cat, and your cat will likely spend hours using it.

Cat Perches
Cats sleep fifteen hours a day and some cats sleep up to twenty hours a day. While your cat will certainly find her own napping places around the house, perches provide an out of the way place to snooze or just sit and watch her surroundings.
A cat perch may not be necessary for your cat, but it might become a well-loved piece of furniture for your cat.
Shelves
A shelf perch for your cat can be installed on any wall. It gives your cat a place to feel safe and out of reach. Since it's not attached to a cat tree or condo, you have more versatility in where it can be placed.
Some shelf units are designed to let your cat move around the room without ever touching the ground. That's a perfect option for a more skittish cat, or a very adventurous one.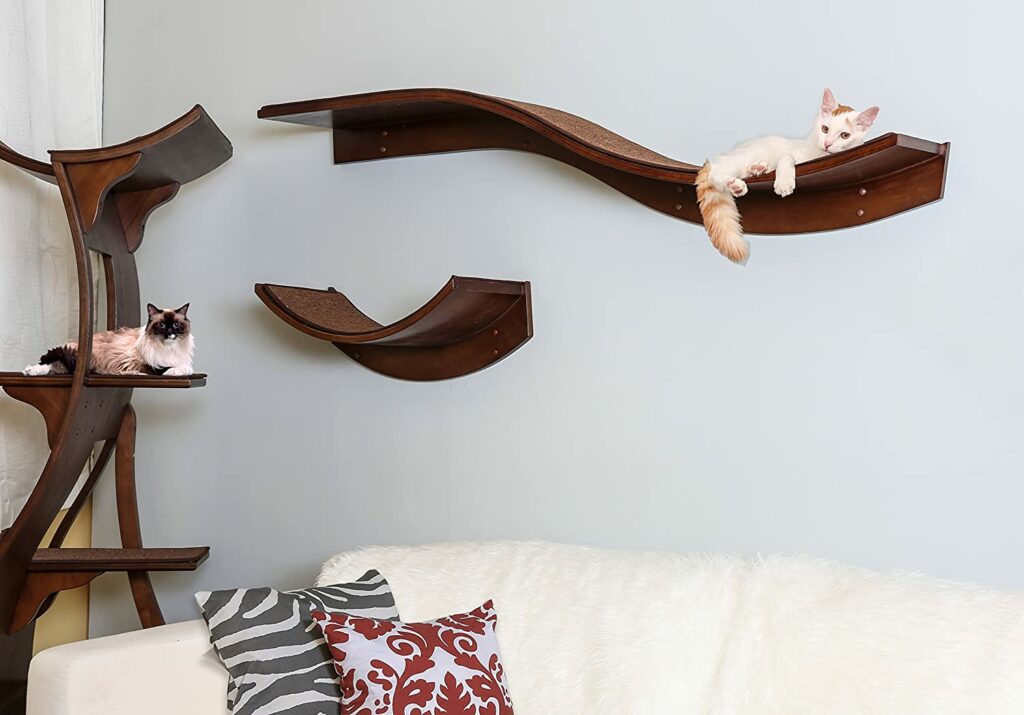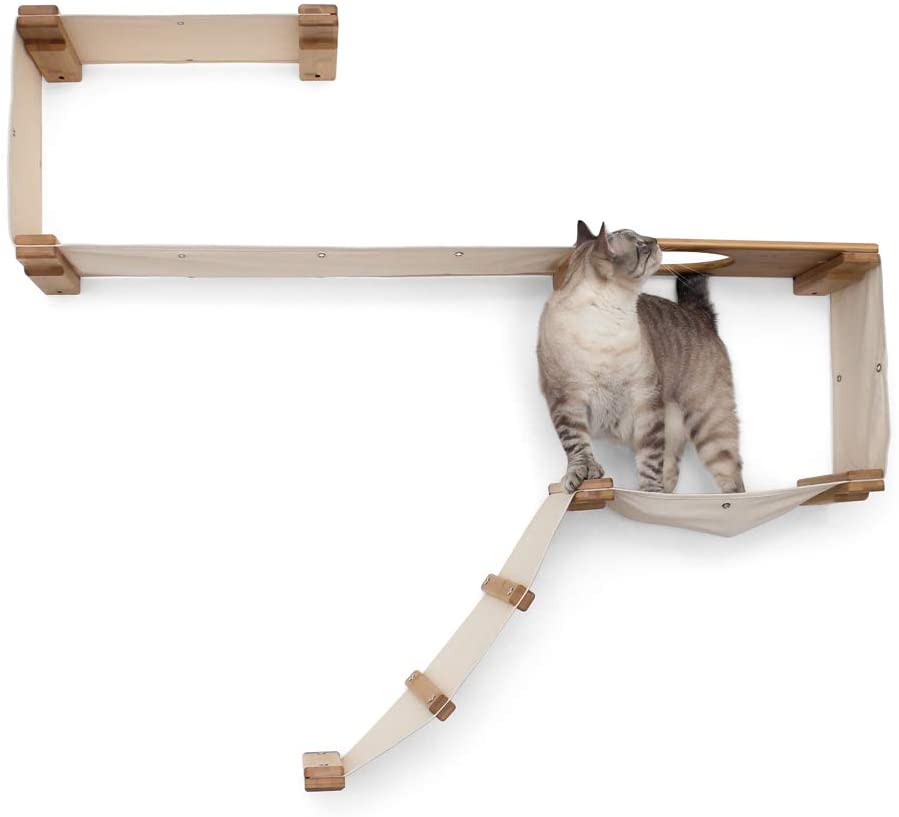 Window Perches
A window perch is a perfect way to give your cat a sunny napping spot or a way to watch what goes on outside your home. If your cat has a habit of pushing over items by a window, this may be the perfect solution for you.
If your cat loves to watch the birds outside the window, a window perch is a very sound investment.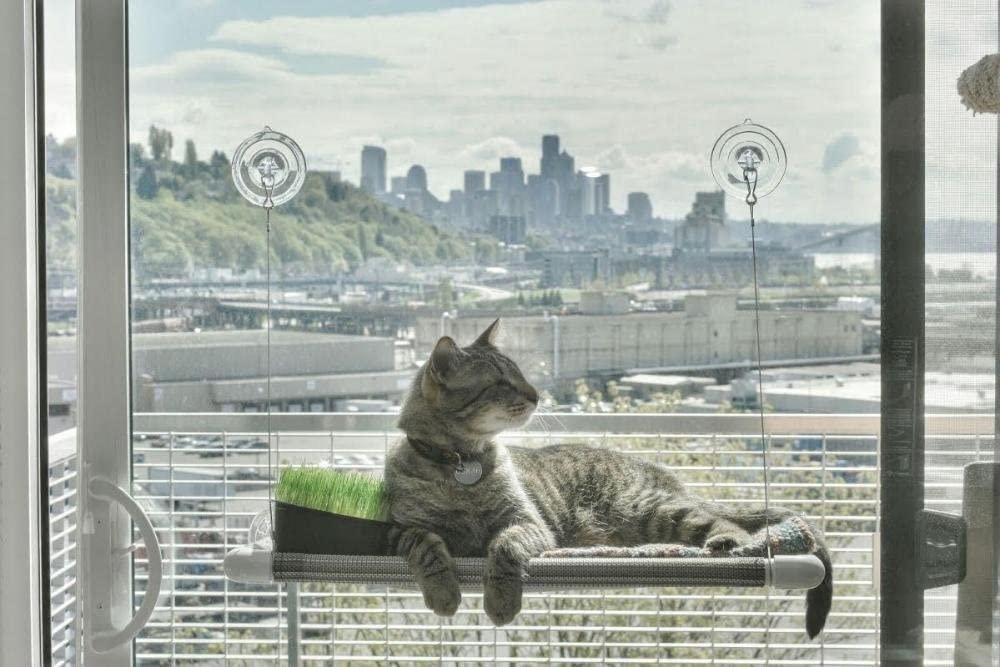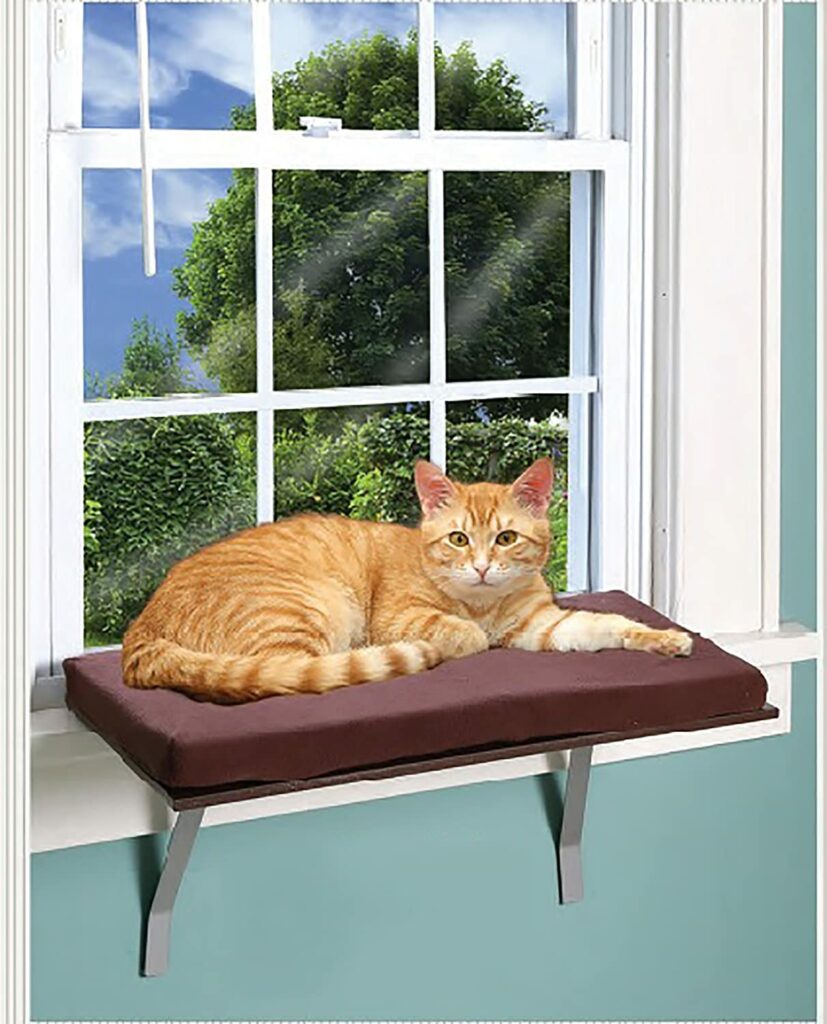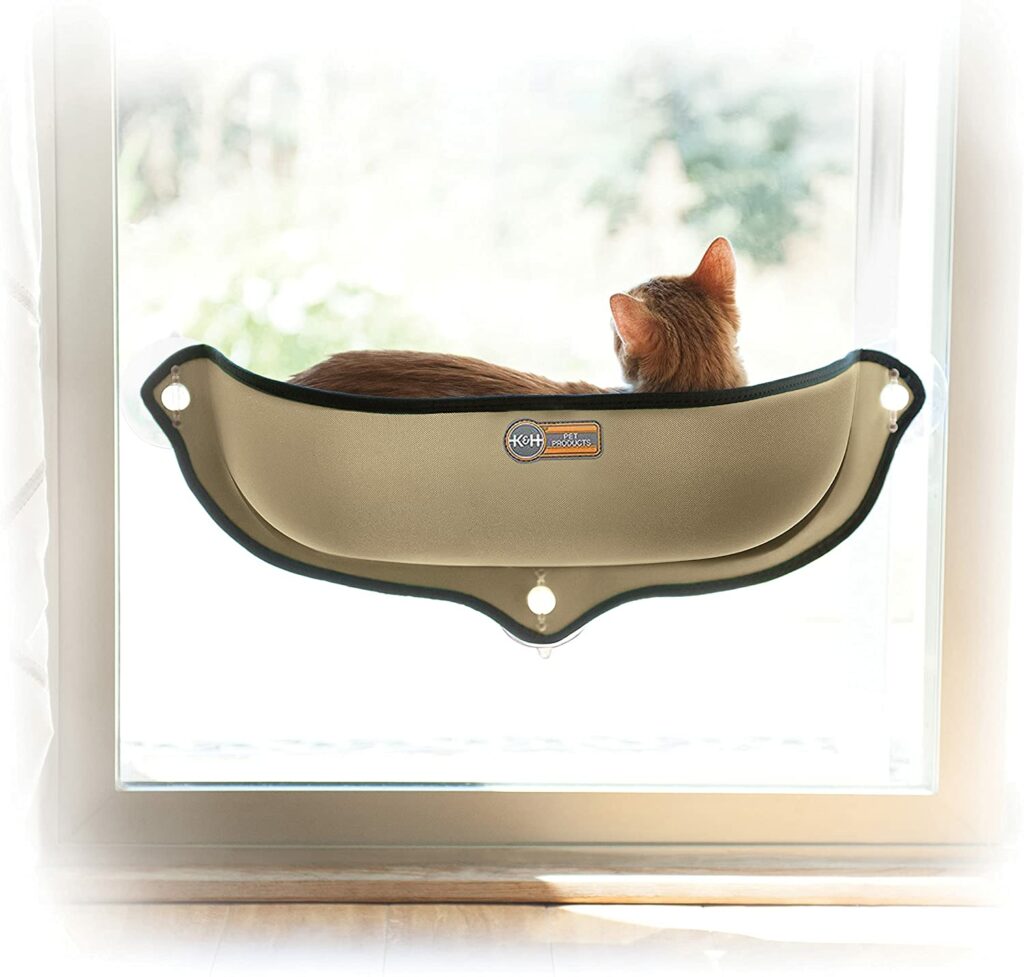 Cat Beds
Every cat needs at least one place to sleep that is exclusively theirs. Whether your cat winds up preferring the box the bed came in or loved the bed itself, your cat needs a place to sleep.
There's a lot of variety in cat beds, but there are a few things to keep in mind about cat's habits when choosing a bed for your cat.
Size
Cover
Privacy
Easy Cleaning
Size
Your cat's bed needs to be big enough for your cat to walk in, turn around, and lie down comfortably. However, your cat's bed doesn't need to be too much bigger or it won't feel like a cozy den to your cat. A bed that is "just right" provides a sense of security for your cat. If you get a new kitten, be prepared to upgrade her cat bed as she outgrows her old one.
Cover
Cats like to have at least one sleeping option that has a cover. Even in the wild, cats—especially the smaller species—prefer having a den to sleep in.
If you don't have a cat condo that comes with a den, providing an option with a cover is a great way to help your cat feel safe and secure in your home.
If you can, place your cat's den on an elevated surface to make it even more appealing.
Privacy
A cover for your cat's bed also creates some privacy for your cat. You can help your cat have more privacy by placing at least one cat bed in an out-of-the-way corner or a spare room where they aren't likely to be disturbed.
Easy Cleaning
Any cat bed you get for your cat needs to be easy to clean. Look for a bed that you can simply throw the whole thing or the cover in the washer and dryer for the easiest cleaning option.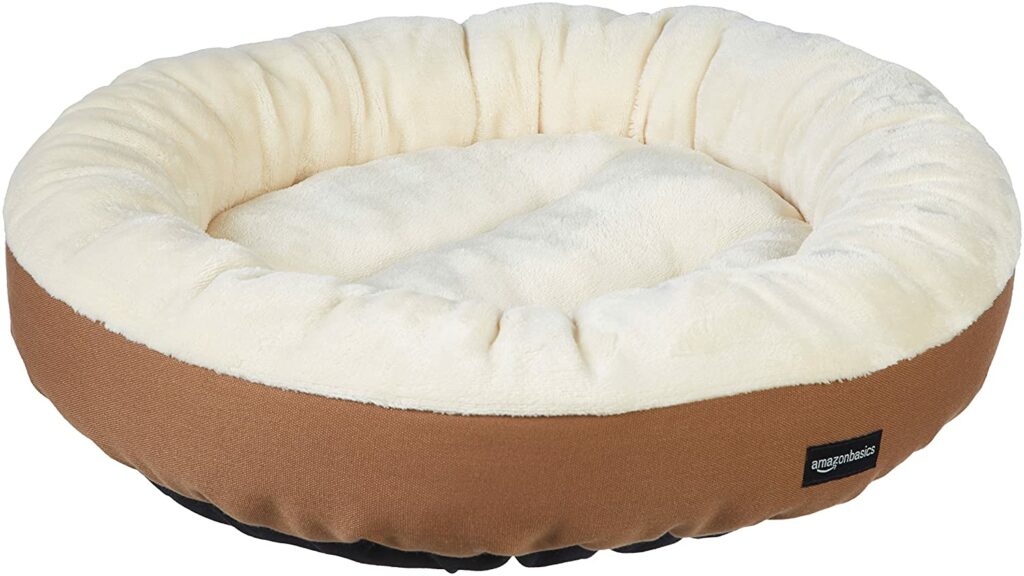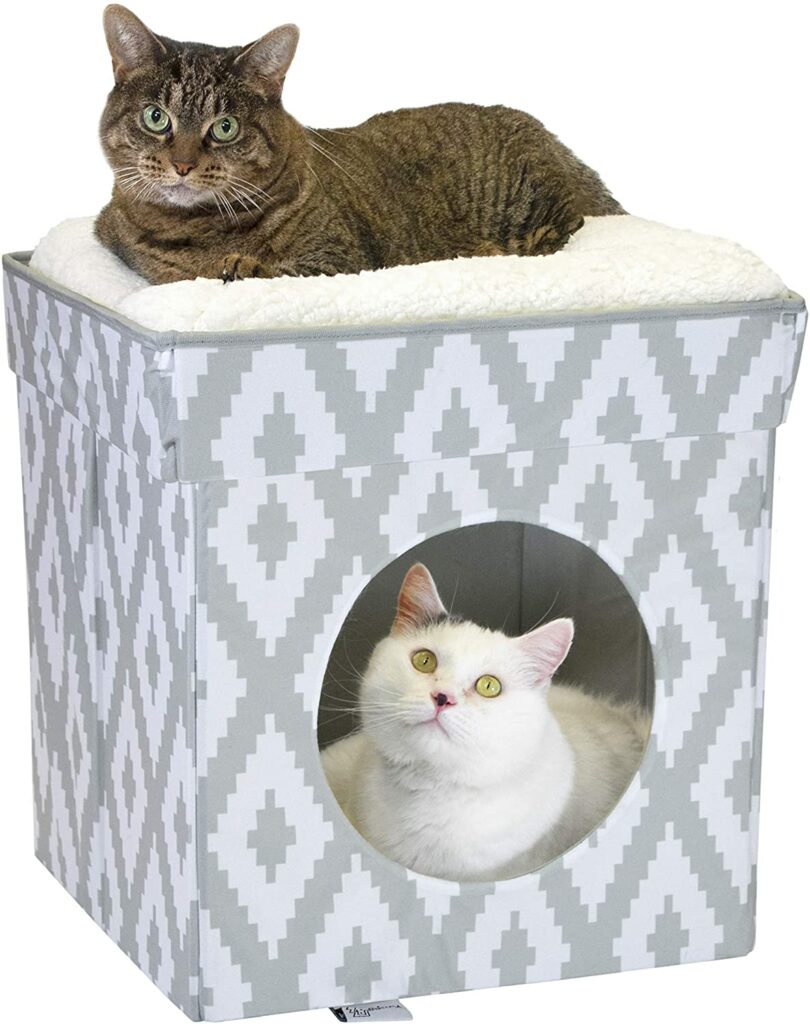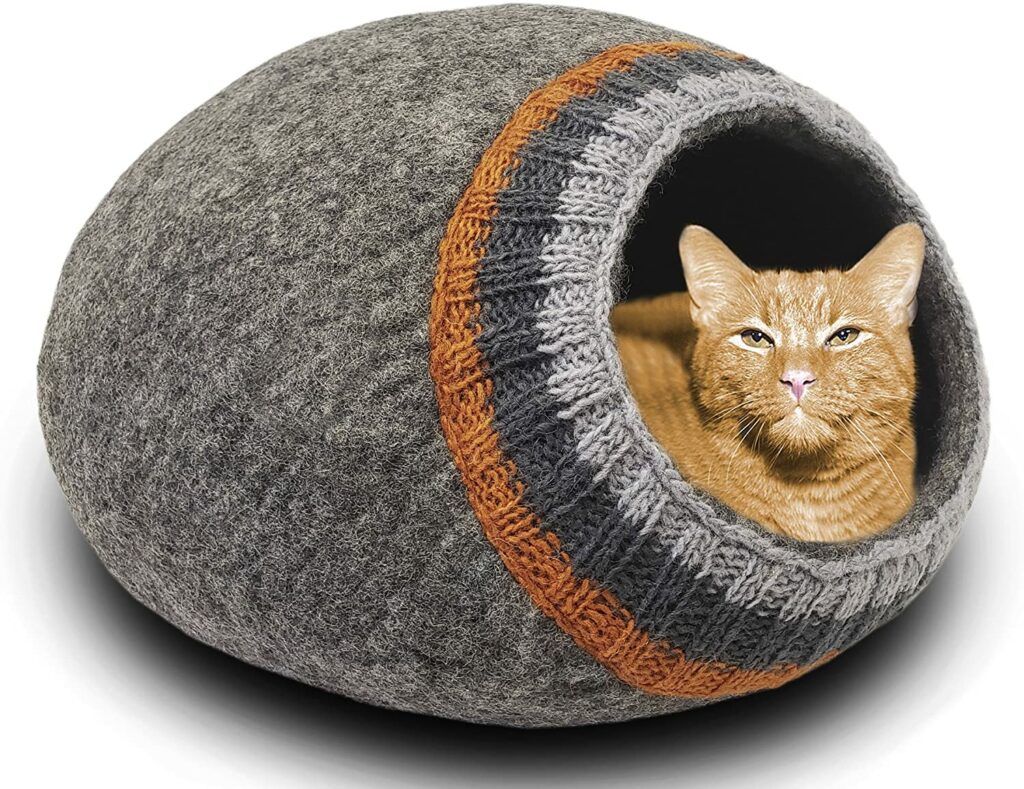 Cat Carriers
A cat carrier is a necessity since you'll need to be able to safely transport your cat from time to time, but how does it count as furniture?
Other than the fact that it takes up room, a cat carrier can double as a cat bed! Just add a soft blanket that your cat likes and it fits the criteria for a nice den your cat may actually prefer sleeping in.
This is actually a very easy option to keep clean since you can easily throw a blanket in the washer and dryer and wipe down the carrier.
Just like a cat bed, a cat carrier needs to be big enough for your cat to walk in and turn around, and lie down comfortably. And the carrier shouldn't be much bigger than that once your cat reaches adult size.
Litter Boxes
Litter boxes may not be the most appealing piece of cat furniture, but they are certainly a necessity. Even if your cat goes outside, you still need at least one litter box in the house for your cat to use.
It's recommended that you have one litter box per cat, plus one. So if you have two cats, you need three litter boxes. Three cats? Four litter boxes. (That's a lot of time spent scooping.) Make sure the box is big enough for your cat or he might pee outside the box by accident.
Some cats prefer a lot of privacy, and so a litter box with a cover will be a good idea for your cat. Keep the box out of high-traffic areas of your home to help with privacy issues as well. It's also important not to place the litter box too close to where your cat eats and drinks or where he sleeps.
If having a litter box in plain sight is creating an eyesore for you, there are options that make your cat's litter box a more decorative piece of furniture instead of just functional.
There you have it! Now you have a rundown of the kind of cat furniture you need or may want for your cat. There are a lot of options to choose from, but you should now have a better idea of what will work best for you and your kitty.
Continue reading:
How to Find the Best Cat Furniture
Choosing the Best Cat Climbing Tree [With 2022 Picks!]