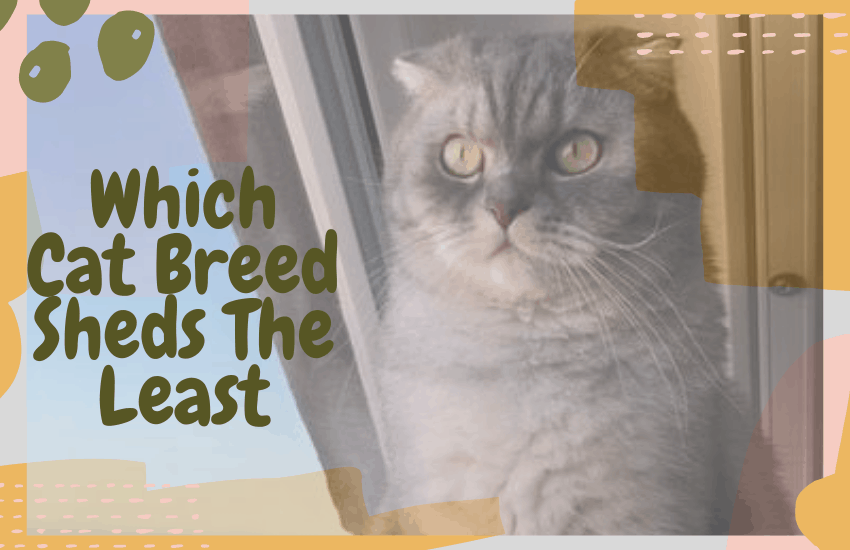 It is natural for all cats to shed as it is the process of losing dead hair. Shedding relies on many factors such as the environment of the cat and whether it is an indoor or outdoor cat. It is common for indoor cats to shed throughout the year while outdoor cats shed more in the spring and fall months. As pet parents, it is important to know your pet so you can differentiate if it is a normal shedding cycle or if it is something unusual.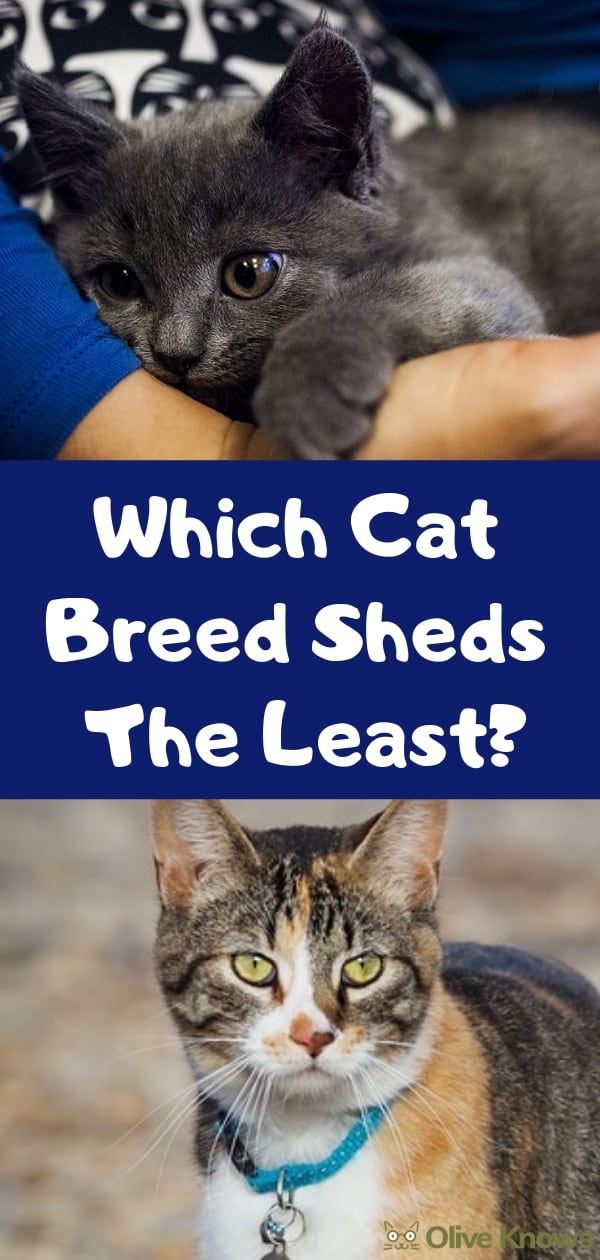 In this article, we will look at some of the reasons why cats shed excessively and what you can do to minimize all that cat hair laying around your home. We also have a list of top 10 cat breeds that shed the least!
Why Do Cats Shed?
Every cat parent wonders why cats shed so much. The answer is simple really: Cats shed to remove dead hair from their bodies. Hair shedding is considered a sign of health. Dead hair can cause skin irritation and is largely influenced by daylight and the number of hours a cat is exposed to sunlight. Also, shedding varies with the breed as well as grooming practices.
While outdoor cats shed mostly in spring and fall, indoor cats can shed throughout the year.  You may notice that outdoor cats shed less during winter months because they will naturally hold onto their fur to use as thermal protection from the cold.
When Is Shedding A Cause For Concern
Sometimes you may notice that your cat is losing more hair than usual. If you see your cat licking, biting or scratching obsessively or if he's losing patches of hair, it is a good time to head over to the vet. This could be due to a medical, dietary or stress-related issue.
Some of the more common health issues related to excessive shedding include:
Allergies
Bacterial Infections
Fleas
Poor diet
Hormonal imbalance
Sunburn
Stress
Certain medications
Pregnancy / lactation
How To Minimize Your Cat's Shedding
You have taken your cat to the vet, and they have determined that there are no medical issues, but you are still cleaning up bucket loads of cat hair! What do you do now? Fear not! There are a few things you can do to help minimize your cat's hair loss as well as make your life a bit easier when it comes to clean up.
Feeding a Healthy and Balanced Diet
It is important that you pay extra attention to the food that your cat eats. Make sure it is made with quality ingredients and that it provides a good ratio of protein and healthy fats. No matter what kind of food you buy (and this includes treats!), read the labels carefully to make sure they are providing quality nutrition and does not include fillers! Look for food high in Omega 3 and 6 which helps soften the cat's coat and reduce shedding. Find some great treats here.
Groom Regularly
Daily grooming is important to keep your cat healthy. Although cats groom themselves several times a day, it is important for pet parents to aid in keeping their coats smooth and shiny by giving them a good brushing.
Take this time to examine your cat's skin and coat and check for any cuts, bumps, redness, fleas, ticks, etc. A great tip is to have two separate brushes. This Zoom Groom Brush by Kong is a great everyday brush which allows you to brush and massage your cat at the same time. Use this daily to reduce hairballs and to condition the skin.
The Furminator is a great tool to use one or twice a week, especially to push through the topcoat to easily and gently remove the undercoat and loose hair without cutting or damaging the cat's delicate skin. You can also use some gentle wipes to clean up any excess dander or hair.
Start brushing your cat slowly and keep the sessions short. Use treats to make the situation pleasant and always stop before your cat protests. As your cat learns to enjoy the brushing sessions, you can make them longer.
Invest in a Good Vacuum
Sometimes there is no escaping the cat hair, so having a good vacuum designed especially to deal with pet hair will save you are a lot of stress. Dyson and Bissell both carry excellent vacuums that are designed to clean up pet hair and other messes. Dusting and vacuuming daily also helps with allergies.
Top 10 Cat Breeds That Shed The Least
Russian Blue
Bengal
Devon Rex
Cornish Rex
Siamese
Sphynx
Burmese
Siamese
Oriental Shorthair
Javanese
Although these cats are known to shed the least, there is no such thing as a full non-shedding, hypoallergenic cat. All cats will shed in one form or another, therefore, it is important that you actively groom them and take care of their skin and coat.
Continue reading:
How to Remove, Help, and Avoid Mats in Cats
How to Stop Cats from Scratching the Carpet