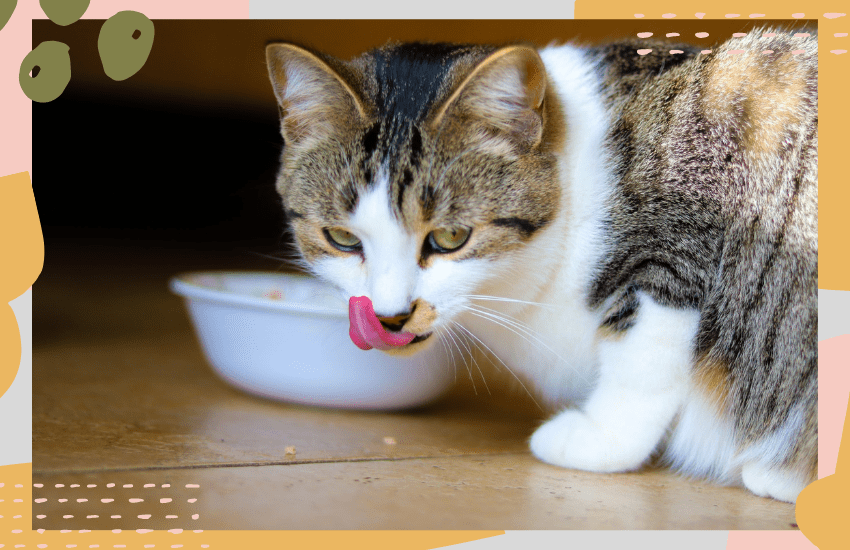 Our Recommendation
Kittens have different nutritional requirements to adult cats and should be fed on a specialist kitten food. The biggest difference between the two types of food is calorie density. Kittens grow very quickly, their weight can double or even treble over just a few weeks. In order to keep up that sort of growth, you need food that has carbohydrates as well as protein.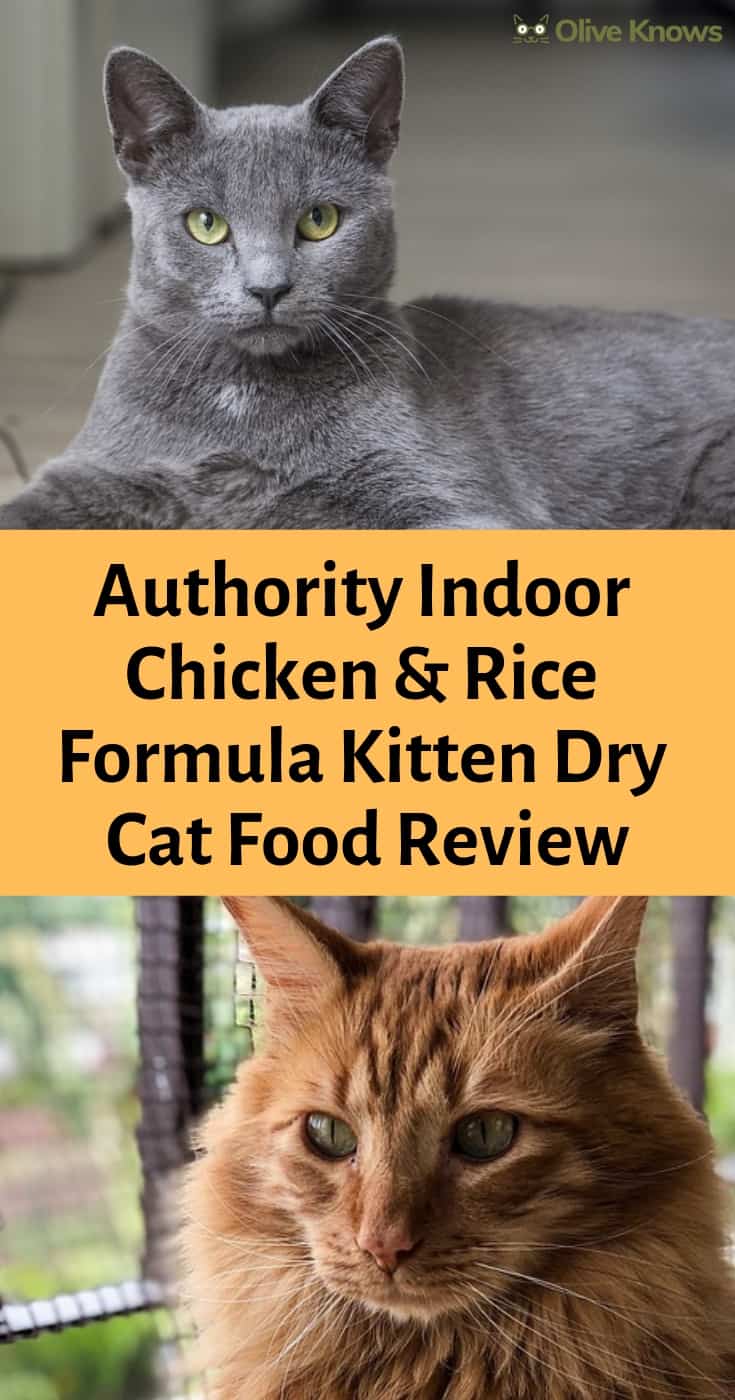 Why is that no good for older cats? Well, just like us if a cat eats too many carbs they start to put on weight. And obesity can lead to other health problems like joint pain and even diabetes. So make sure that you feed your Queen and other adult cats, and the kittens on different diets.
Kittens will also need feeding more frequently, 3-4 times a day is most usual. Because they're so energetic, they need regular boosts to keep them ticking over. Kittens will also comfort eat. Remember, they only just weaned and before that every meal included some snuggle time with their Mom. Food is still a source of comfort for them.
A good kitten food should provide upwards of 30% of its energy from protein. Authority Indoor exceeds this with a total of 34% protein, which comes from chicken and chicken meal. Although meal seems like a low-quality ingredient to us humans, it actually contains the nutrients that a cat would get from eating wild prey. Offal and even bone form a part of their natural diet.
And Authority Indoor have added in some ingredients that will help your kitten get off to a great start in life. There are DHA and EPA that comes from Salmon, which helps build healthy eyes and brains. An antioxidant mix helps support the immune system, and of course, there is Taurine. That's a vital element for cat health.
This kibble is made in America, with ingredients sourced from around the world. Each piece has been designed to help keep your kitten's teeth clean, using their Ora-shield system. It's good quality food with great ingredients.
It's not quite the best we've seen, though. Although Authority Indoor Chicken & Rice Formula would make a great choice for your cat, we think that Blue Buffalo Wilderness Kitten just edges it out in terms of nutritional oomph.
Ingredients
Deboned Chicken
Chicken Meal
Brewers Rice
Corn Protein Concentrate
Corn, Chicken Fat (Preserved with Mixed Tocopherols)
Dried Egg Product
Dried Plain Beet Pulp
Natural Flavor
Dicalcium Phosphate
Potassium Chloride
Salmon Oil (Source of DHA)
Inulin, Vitamins (Vitamin E Supplement
L-Ascorbyl-2-Polyphosphate
Niacin Supplement
Vitamin A Supplement
Thiamine Mononitrate
d-Calcium Pantothenate
Pyridoxine Hydrochloride
Riboflavin Supplement
Vitamin D3 Supplement
Folic Acid, Biotin, Vitamin B12 Supplement)
Choline Chloride
Sodium Hexametaphosphate
Minerals (Zinc Sulfate)
Ferrous Sulfate
Copper Sulfate
Manganese Sulfate
Calcium Carbonate
Sodium Selenite
Calcium Iodate)
Taurine, Vegetable Oil
Rosemary Extract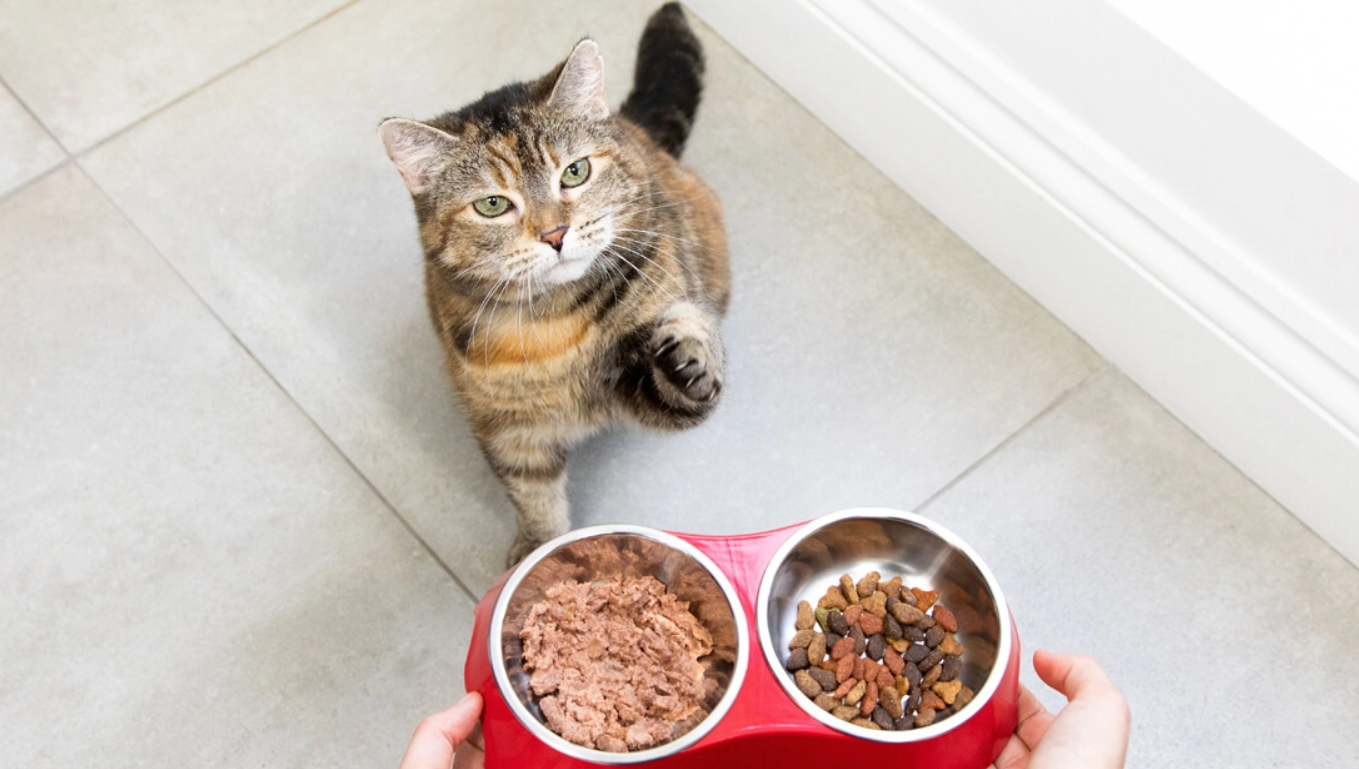 Nutritional Analysis
Pet food ingredients, nutritional values, and the way they are labeled for consumers are monitored by several organizations in the United States including the Food and Drug Administration (FDA) and the NGO, Association of American Feed Control Officials (AAFCO).
CRUDE PROTEIN 34.0% min
CRUDE FAT 16.0% min
CRUDE FIBER 3.5% min
MOISTURE 10.0% min
LINOLEIC ACID 2.0% min
CALCIUM 1.1% min
PHOSPHORUS 0.9% min
POTASSIUM 0.60% min
ZINC 200 mg/kg min
SELENIUM 0.3 mg/kg min
VITAMIN A 25,000 IU/kg min
VITAMIN E 250 IU/kg min
TAURINE 0.15% min
DOCOSAHEXAENOIC ACID (DHA) 0.01% min
OMEGA-6 FATTY ACIDS 3.0% min
OMEGA-3 FATTY ACIDS 0.15% min
Feeding Amounts
Weight 1-4 months 5-8 months 9-12 months
2-4 LBS 1/2 – 3/4 cup 3/4 cup 3/4 cup
5-8 LBS 3/4 cup 3/4 – 1 cup 3/4 – 1 cup
9-12 LBS 1 – 1 1/4 cups
To transition your cat to Authority Indoor Chicken & Rice from another brand, start by mixing ¼ of Authority Indoor with ¾ of their usual fold. Increase the amount over the next two weeks until your pet is eating only Authority Indoor Chicken & Rice.
The Bottom Line
If you're looking for dry food for your kittens, then Authority Indoor is a good choice. It has a good proportion of protein and adds in some useful additives to help keep your kitten healthy. The downside to this food is that the carbohydrate energy boost comes from brewers rice. Now from the name, you might think this was a nutritious ingredient like brewers yeast, however, it really just means low-quality rice product.
Rather than buying Authority Indoor Chicken & Rice Formula, we'd suggest that you look at an alternative food such as Blue Buffalo Wilderness Kitten. Not only does more of the nutrition come from ingredients rather than additives, but the extra calories aren't the 'empty' calories that come from grains.
Recommended Reads