When you decide that you would like to have a pet and determine that the right pet for you is a cat, there are some things that you will want to consider.
The first is whether or not you want to bring home a kitten or a cat. Once you have this determined, you will want to make sure that you are ready with the right type of food for your new pet.
This is when you are going to want to know what the difference between kitten food and cat food is and which one is right for your new furry friend.
Once you have a new kitten, you are going to need to determine which food is going to be the best for them. You have to be able to feed your pet, and you want to make sure that you are feeding him or her properly.
Of course, when you go to the store and see all of the options it can be very overwhelming. The most important thing that you can do for your cat is to ensure that you always give him or her the right food so that they have appropriate growth and reach developmental milestones as they are supposed to.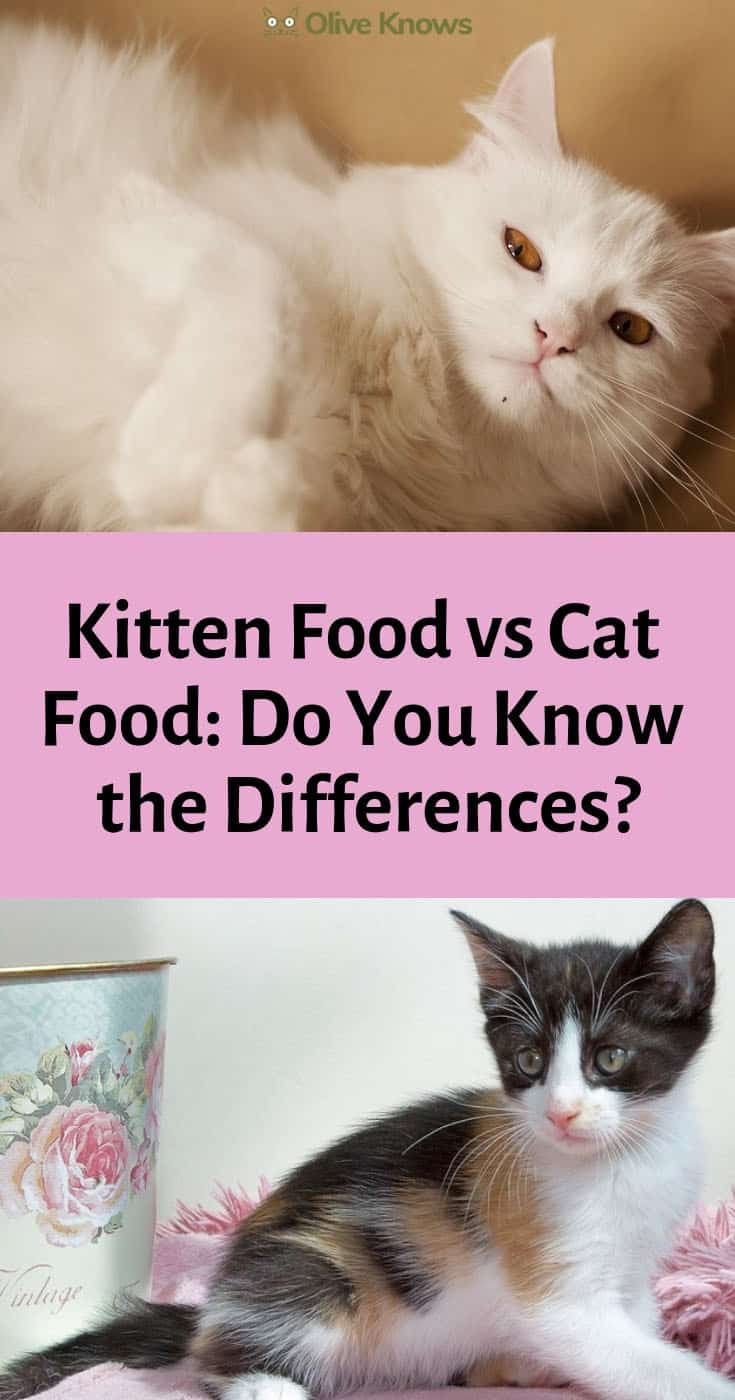 One of the first things that you need to remember is that kittens are not a special breed or variety of cat. Kittens are in fact babies who need more fat and calories than adult cats to ensure that they can grow into healthy adult cats.
One of the things that you will find is that the food that is designed for kittens is specific to these needs. It is important that kittens be fed kitten food until they are at least one year of age. Then you can switch them to the adult cat food.
There are some different facts that you will want to know about the different types of food.
Main Differences Between Kitten Food vs Cat Food
The main differences between kitten food vs cat food are:
Kitten food is usually higher calories which mainly consist of essential nutrients that a growing kitten needs, whereas Cat Food has less calories, fat, and protein.
Kitten food can be consumed by adult cats, especially if it needs to gain weight, whereas Cat Food isn't recommended for kittens
Kitten foods are considerably more expensive by up to %50 in both wet and dry food options, whereas Cat Food is the budget friendlier option
Understanding the Labels
One of the first things that you should do when you get a new pet looks to the labels on their food. When you are looking at kitten food, you will notice that the labels are different.
Kitten food labels will have sayings on them about promoting healthy growth and reproduction. Cat food labels are quite different and state things like adult maintenance. This will help you to easily determine if the food that you are looking at is intended for kittens or adult cats.
However, this is not the only thing that you should be looking for in these labels. Instead, you should also look to ensure that the manufacturer has adhered to guidelines that are put in place by the Association of American Feed Control Officials.
This is very important because you want to ensure that the young kitten or cat is getting all of the daily vitamins and minerals that they need to be healthy. Plus, you want to guarantee that they are getting the right amount of fat and calories and that they are not getting too much or too little in their cat's diet.
No matter what your feline's age is, whether they are a growing kitten or a mature adult, you will be able to ensure that they are healthy with the right nutritional guidelines being followed. You want your cat to have adequate feline nutrition for any life stage that they are in. Kitten foods are going to provide the young kitten with the nutrients that they need.
Clinical tests and trials determine these nutrients. This allows for kittens to get everything that they need and for adult cats to get what they need without the stuff that they do not need.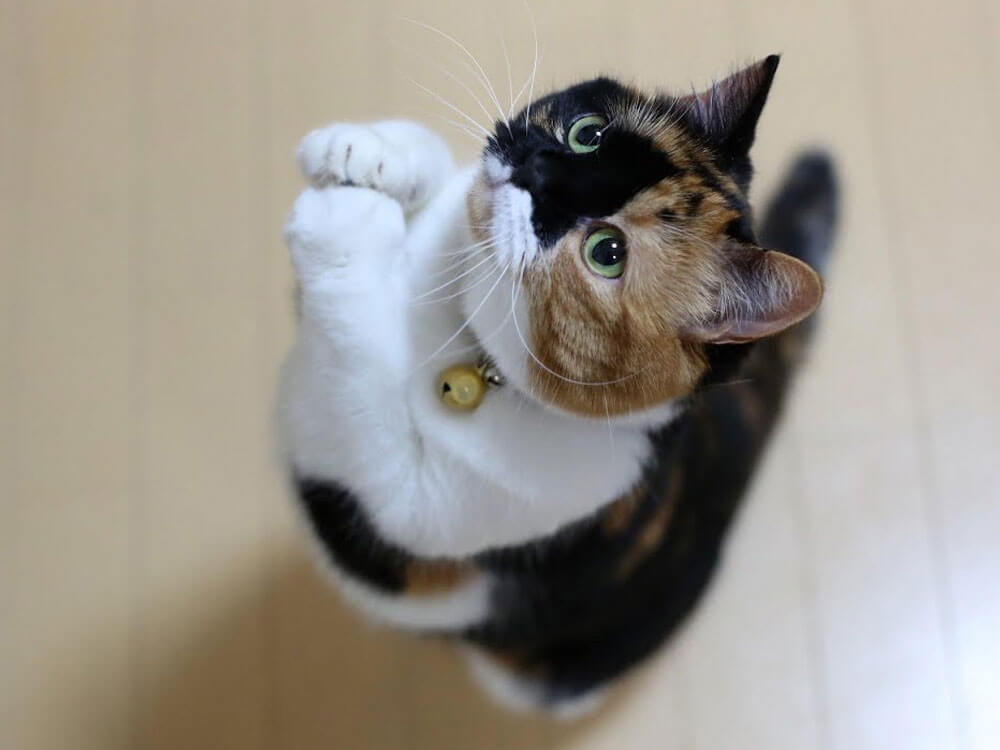 A Look at Proteins and Fats
One of the biggest differences in kitten food and adult cat food is the amount of protein and fat that they contain. The proportion for the fat to protein ratio is different for adult cats and kittens as well.
The U.S. Food and Drug Administration actually puts some guidelines in place to ensure that animals get the appropriate nutrition from their food. According to the U.S. Food and Drug Administration, the food for cats should have 8% fat and 22.2% protein. The U.S. Food and Drug Administration states that cat food should have 5% fat and 18% protein.
Kitten food is made this way so that kittens get the additional essential fatty acids and amino acids that they need. They need these ingredients to ensure that your kitten has healthy tissue growth.
If you do not offer your kitten enough protein they are not going to develop as they should, so to ensure that you are able to do you should make sure that you purchase the kitten food that has enough for them to grow as they should.
Cat food has less of these because it is not good for cats to have too much protein or fat. You do not want them to get these ingredients in excess because they could lead to poor health. Some of the people will argue that these are not harmful to cats, but overall it is a good idea to feed your pet the food that is recommended for them and to follow the guidelines that were set in place for a reason.
Understanding Minerals and Vitamins
There are a lot of additional minerals and vitamins that are found in kitten food than what is found in cat food. There are actually some reasons for this. One of these is that the excess vitamins and minerals help the kitten to have proper and healthy teeth and bone growth. The FDA claims that kitten food has more phosphorus and calcium. These are the main minerals that are essential to healthy growth.
Adult cats do not need to have vitamins and minerals that are focussed on growth. This means that there are less of these in the cat food. Some people think that it is okay to feed their cat the food that is made for kittens. Having too many vitamins and minerals is something that can actually harm an adult cat.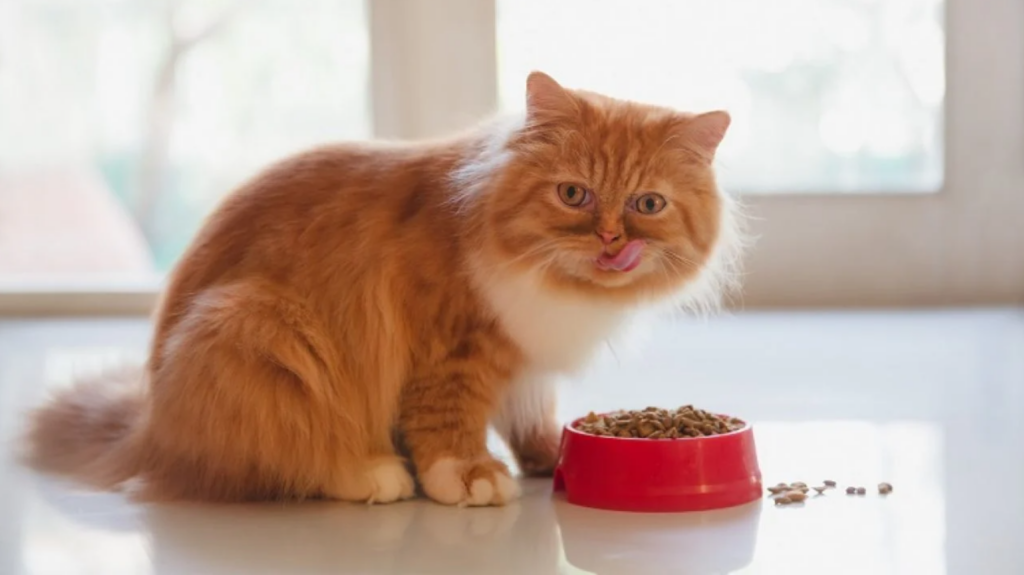 A Look at the Calories
One of the first things that you might notice when you are looking at adult cat food and comparing it to kitten food is that kitten food has a lot more calories than the cat food. In fact, kittens need more than three times the calories of adult cats so their food has three times the calories of what you will find in cat food. There are many reasons for this increase in calories. Much of those calories come from the protein and fat increase.
The increase helps the kittens to ensure that they are able to grow at a healthy pace.
Many people do not realize that kittens only get about 30% of their energy from the protein, fats, and calories. It is important that their food be densely packed because of the small size of their stomachs. This is why their food has so many additional calories.
Cats could have issues with obesity, which could lead to them having bone and other health issues if they are fed kitten food. This might not seem like that big of a deal, but if you do this over a long period, your cat is not going to be as healthy as they would with the proper feline nutrition from the proper food.
Things to Remember
Your kitten is going to need to eat the appropriate food to ensure that he is going to have a healthy weight and that he is going to reach milestones at the right times.
Cats are not going to need these calories, and they should be avoided to ensure that your cat remains as healthy as possible. Some foods say that they are appropriate for all ages, but you should really read these labels carefully. There is no catch-all food that is perfect for all felines.
In fact, you never want to use one of these all-ages foods, and I'm going to talk to you about why. The first reason is that kittens need to have specific nutritional guidelines that are met.
Pregnant and nursing cats also have specific nutritional guidelines that you should follow. Make sure that you are talking to your veterinarian about these. Finally, cats need to ensure that their nutritional needs are met and that they are not getting too many vitamins, minerals, fat, or calories.
There are some additional differences that you will want to be aware of. One of these is that the food has a different texture and size. Kitten food is softer and easier for kitten teeth to chew. The food is also in smaller pieces which means that there are more nutrients in these pieces than what you see with other foods.
Adult food is harder which means that sometimes kittens can actually damage their teeth when eating this. Plus, they will not be able to eat much because of their small stomach size which means that they could end up lacking what they need if they eat the cat food. You can switch your kitten to cat food after they are one year old. This will help to ensure that they have all of their nutritional needs met.
Finding the Best Kitten Food and Cat Food
Before your kitten comes to your house, they will have already weaned from their mother. This is important because your cat might have just weaned which means that they have not been given other food before.
You want to start giving your kitten the high-quality kitten food that they need from the first moment that they arrive in your home. You want to talk to where you have gotten your kitten to see what food they were getting before.
Instead of immediately changing the cat's diet if they have been eating other food, you will want to start by giving a certain small percentage of the new food and increasing it until you are giving them only the new food.
If you change their food too suddenly, you could end up with your cat having a severe gastrointestinal problem. This will help to ensure that your kitten remains healthy. Gradually changing your kitten to the highest quality kitten food will ensure that he or she will be healthy for years to come.
When you start to look for new kitten food, it is essential that you are able to find a food that meets your kitten's needs while being something that is going to offer them the nutritional benefits that they need.
One of the first decisions that you have to make is what type of food you want to feed your kitten. You will need to know if you would like to have wet food, dry kibble, or both.
Wet Food
Wet cat food is a unique blend of cat food that is considered to be the highest standard. This food is low in carbohydrates while being high in protein. Kittens and cats alike need to have animal protein to survive.
They are called obligate carnivores because having animal protein is not an option for them. They are not able to get nutrients from plant-based foods and do not need excess calories from these in their diets.
In addition to animal protein, cats need to have enough moisture in their food. This is important because cats can easily get dehydrated, so you have to make sure that they are getting enough flues.
When your cat does not have enough moisture in their food, it can lead to potential health problems and a shorter life. If your cat has too many carbohydrates, you will find that this can also cause your cat to have health issues.
By choosing the right food for your kitten, you can ensure that your cat will have the healthiest life possible. When you choose the wet food from the start, you are choosing the very best for your kitten and are working to ensure that you have a healthy cat that is going to have a long life.
Wet kitten and cat foods are not as easy, and they cost more money than dry foods, but they are worth it. Talk to your vet, some vets even prefer a cheap wet cat or kitten food as opposed to the highest priced dry kitten or cat food, but some vets do prefer dry diet.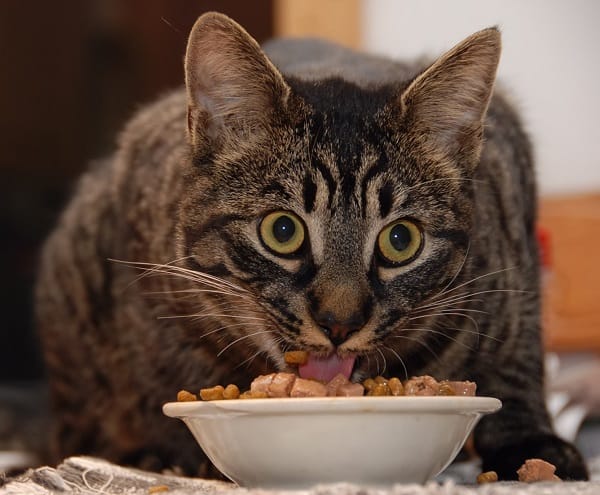 Dry Food
Dry kitten food is one of the choices that can help you to have a convenient feeding process for your kittens and cats. It is easy to take dry cat food on the go if you are traveling and it does not smell or make the mess that wet cat food can. Another advantage is that it is a more affordable option than some other foods, like wet foods.
Of course, you have to be even more careful when you are choosing a dry cat food or dry kitten food. You want to choose food that is high quality and is made from a brand and company that you can trust. Again, your vet can give you great resources for good, high-quality food.
Keep in mind that many dry foods are actually not that high in quality. Some are downright bad and have no quality regulations. Make sure that you read labels and do your homework before purchasing dry food.
While you can find some really good high-quality dry foods, you can supplement these with wet foods. Some people prefer to feed their cats and kittens a combination of wet and dry foods.
When looking at the dry foods, you will want to make sure that you are able to have the highest protein diet possible. The dry kitten food and dry cat food has too many carbohydrates for the cat; this is why supplementing is always the best option.
Do Not Free Feed
Of course, there are a number of reasons why so many owners choose dry food. One of these is that with dry food you can leave food out for your cat all of the time. Now, while this is very convenient, you should note that vets never recommend it.
In fact, this process, which is known as free feeding, is something that is not good for adult cats. This does not mean that it is bad for kittens though. In reality, it is a good way to feed kittens as their small stomachs do better by grazing.
However, you will only want to use this grazing method for the first few months of life, and then you want to start phasing it out. By the time that your kitten is six months old, they should no longer be free feeding.
If you allow your adult cat to free feed, you might start to see them gaining weight. Adult cats that free feed is more likely to be overweight. Plus, you have no way of knowing or monitoring how much food they are eating. If you are just always filling the bowl, you never know what they have eaten.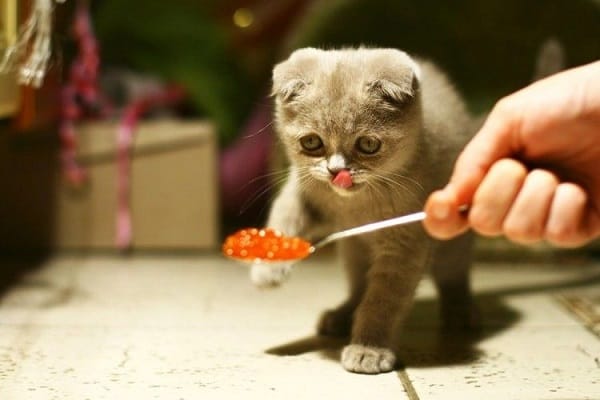 How to Use Dry Food
When you have dry food for your kitten or cat, you will want to know the appropriate way of utilizing the food to ensure that your pet is eating properly. The first thing that you should do is make sure that you are feeding your kitten or cat what they need.
You should measure out the amount of food that you want for your kitten or cat based on their weight and age. You should be feeding your kitten between two and three times each day.
However, if you are not able to be home to feed your kitten or cat three times a day, there are some options for you to help your cat (or kitten) get what they need while you are not there. The best way to do this is by choosing a food puzzle or an interactive feeder.
These make your cats work for their food. When you do this, you are not only ensuring that your cat or kitten are not going to overeat, but you are also increasing their brain power and giving them something fun to do while initiating a reward system.
Some of the more technologically advanced food dispensing systems are able to mimic the wild and a cat's natural hunting instinct. Research shows that using these types of food dispensing system actually help to encourage better behavior from your cat.
Our Recommendations
Now that you know what your cat or kitten needs, you can become prepared with the best foods for their needs.
Dry Kitten Food
Blue Buffalo Wilderness Grain Free Dry Chicken Kitten Food, $4.40/pound
One of the more common foods on our list, this kitten formula is a great choice for anyone who is looking for great kitten food. It is made with just five ingredients and really offers everything that your kitten needs. This makes it a great choice for pet owners who want to ensure that their kitten's needs are being met.
Instinct Original Kitten Grain-Free Dry Food with Real Chicken $4.44/pound
This food has been engineered biologically to give your kitten everything that they need. It is a food that is meant for kittens and provides kittens with adequate nutrition, protein, and fat. It is a grain-free formula and does not use additives to give your kitten things that they do not need.
Natural Balance Ultra Whole Body Dry Cat Food, $3.31/pound
This all life stage formula is actually better for kittens than other stages of a cat. It features a higher level of protein and fat which makes it the perfect kitten food. Plus the kibbles are smaller and softer making it easier for a kitten to chew them.
Dry Cat Food
Wellness CORE Grain Free Chicken, Turkey, and Chicken Meal Dry Cat Food, $3.71/pound
Wellness CORE offers cat foods that are not only good for your cat but are not going to break the bank. These foods are high in essential minerals and vitamins without offering the things that your cat does not need. Best of all, they are grain free.
Taste of Wild Rocky Mountain Grain-Free Dry Cat Food, $2.07/pound
Wild cats are out in the world eating on their own. This means that they do not get the same nutrition each day. However, what happens is that they get everything that they need when you combine their diet together and look at it as a whole. This cat food offers you everything that your cat would get if they were living in the wild.
Now Fresh Grain Free Adult Recipe Dry Cat Food, $4.12/pound
The Now Fresh Grain Free Adult Recipe Dry Cat Food is one of the best dry cat foods that you can find in today's market. This food offers nutrient rich kibbles that are perfectly sized for older cats.
It has everything that you want for your cat to be able to maintain their health without unnecessary ingredient or excess minerals and vitamins that they do not need.
Wet Canned Kitten Food
Tiki Cat Puka Puka Luau Canned Cat Food, $2.42/6 ounces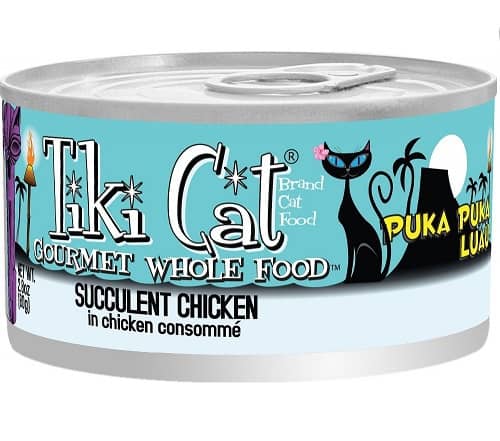 The Tiki Cat line offers a wide variety of choices with nutritional benefits to meet the needs of kittens. These foods offer everything that kitten owners are looking for and deliver them in food that kittens are going to love and enjoy. Owners notice developmental stages being met and their kitten's growth being exactly where it should be with this food.
Nature's Variety Instinct Grain-Free Chicken Formula Cat Food, $2.10/5 ounces
This is one of the few foods on this list that actually provides balanced nutrition for cats in all stages of life. While some offer different values that are not healthy for all stages, this one knocks it out of the park. Kittens are able to grow and gain all of the necessary skills and development stages that they need.
Wellness CORE Grain Free Kitten Formula, $2.14/5.5 ounces
The Wellness CORE brand offers foods that are distinctive by seasons of life. Their kitten foods are specifically formulated with kittens and their needs in mind.
There are some non-food ingredients in this choice, but the majority of the ingredients are natural and provide the bulk of the nutrients. You can be sure that your kitten will grow properly and continue growing with this choice.
Wet Canned Cat Food
Tiki Cat Puka Puka Luau Succulent Chicken Canned Cat Food, $2.42/6 ounces
Tiki Pets is known for their gourmet cat and dog food options that are wet foods. They have a very expansive line of flavors and lots of varieties that promise to give your cat something more.
The food is actually carb free and offers a great balanced diet that is made mostly from fresh meat or protein sources. This is a cat food that delivers with the things that your cat needs, but does not offer the things that your cat does not need like carbs.
Weruva Cats in the Kitchen Goldie Lox Chicken and Salmon Canned Cat Food, $1.87/6 ounces
One of the things that many people note about the Weruva line of cat foods is that they often use the line, "people food for cats" in their advertising.
The company actually offers four different lines of cat foods. The recipe ensures that your cat has a balanced diet while getting all of their nutritional needs met. Plus, it does not have fillers or unnecessary things in the food.
Nature's Variety Instinct Grain-Free Chicken Canned Cat Food, $2.10/5.5 ounces
This cat food is supposed to be just as healthy as raw food for cats. This is important to note because they use a lot of processes that were designed to keep the benefits of eating raw food while eating foods that are conveniently canned.
The food is nutritionally balanced, offers a high level of protein that your cat needs, and offers some fruits and vegetables for the added vitamins and minerals that are needed for long life and good health.
Wet Frozen Kitten Food
The Honest Kitchen Grace Dehydrated Cat Food, $13.84/pound
This cat food is literally one of the best that you can buy your kitten. It features everything that your kitten needs and does not contain all of the fillers and ingredients that they do not.
It allows your kitten to get the moisture level that they need while avoiding dehydration as well as allowing your kitten to get all of the vitamin, minerals, fat, and protein that they need for proper growth and development.
This food is truly one of the best-performing foods available today, and you will be so happy if you choose this for your kitten.
Stella and Chewy's has been a cult favorite among dog owners for several years now. However, people seem just to be discovering their kitten and cat varieties.
This food is another all natural choice without fillers. You add water to it before serving to help it to rehydrate. This also ensures that your kitten is getting enough fluids and that they will not be dehydrated.
Feline Primal Chicken and Salmon Formula Nuggets, $2.21/ounce
This raw frozen formula features higher levels of essential fatty acids and amino acids that your kitten needs for growth. While this food can actually be used for nutrition for all stages of a cat's life, you will be pleased with it for your kitten. The company offers a wide range of feline treats and foods.
Wet Frozen Cat Food
Stella and Chewy's offers a higher level of commitment to complete nutrition for dogs and cats. This food does not contain any fillers and is made up of one hundred percent natural ingredient.
It sources fiber from pea plant fiber and pumpkin seeds allowing for natural digestion and a healthy digestive system. This pet food is often recommended to cats that have struggled with gastrointestinal disorders and is a recommended favorite among vets.
The Honest Kitchen Grace Dehydrated Cat Food, $.87/ounce
One of the things that are unique about The Honest Kitchen is that they only offer dehydrated foods for cats. This pet food has to be mixed with water before serving, which actually helps to ensure that your cat is getting enough moisture in their diet. Another recipe that is packed full of vitamin and minerals; this one is sure to please pets and pet owners alike.
Frequently Asked Questions
Recommended Reads