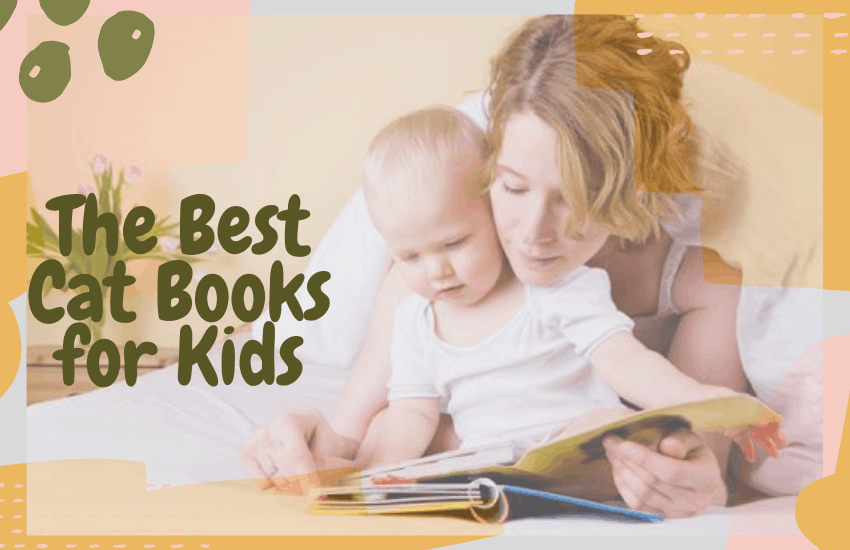 Do you remember the first book you ever read? Chances are that you probably don't know what the very first book was, but you do have memories of reading as a child. While you may not recall the first book you ever read, you hear the title or phrases of a story and know that you have heard it before, whether you read it yourself or a parent read it to you.
These memories may not seem significant beyond the fondness of the stories or the memory of reading with your loved one, but they have other benefits as well.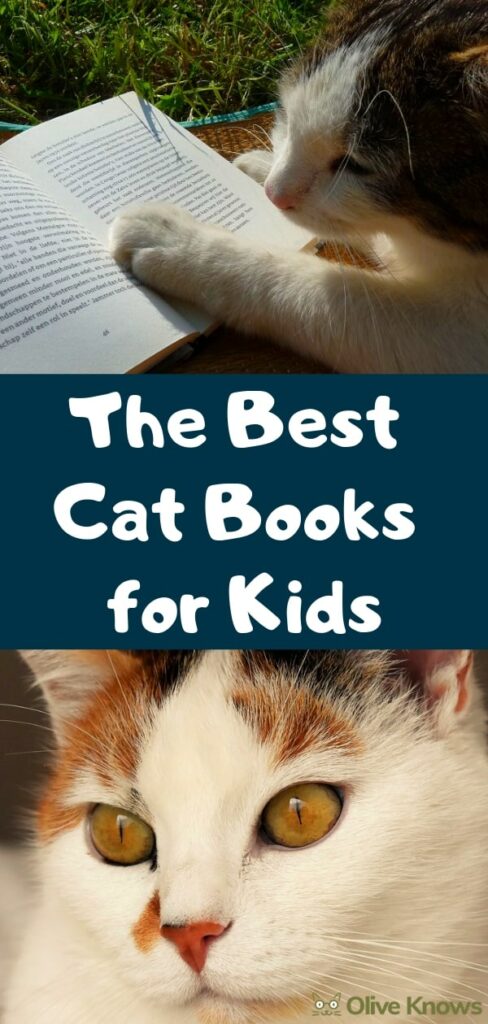 Benefits of Reading
Starting to read at a young age is vital to the development of children, so it is important to spark a love of reading as early as possible. The best way to do this is to start reading to a child while they are an infant and continue to do so throughout the years. Research shows that reading with children from an early age is a form of bonding between caretaker and child, helps with linguistic and social skills, and helps them to learn to read on their own much earlier than children who don't have an adult read to them regularly.
Reading aloud to a child is also one of the best ways to get children excited to read. Hearing the words spoken out loud and the rhythm of children's books can be magical for young children, and encourage them to continue to read in the future. Using silly voices for the characters in a story also makes it more fun for children and can spark their imagination and their curiosity for learning.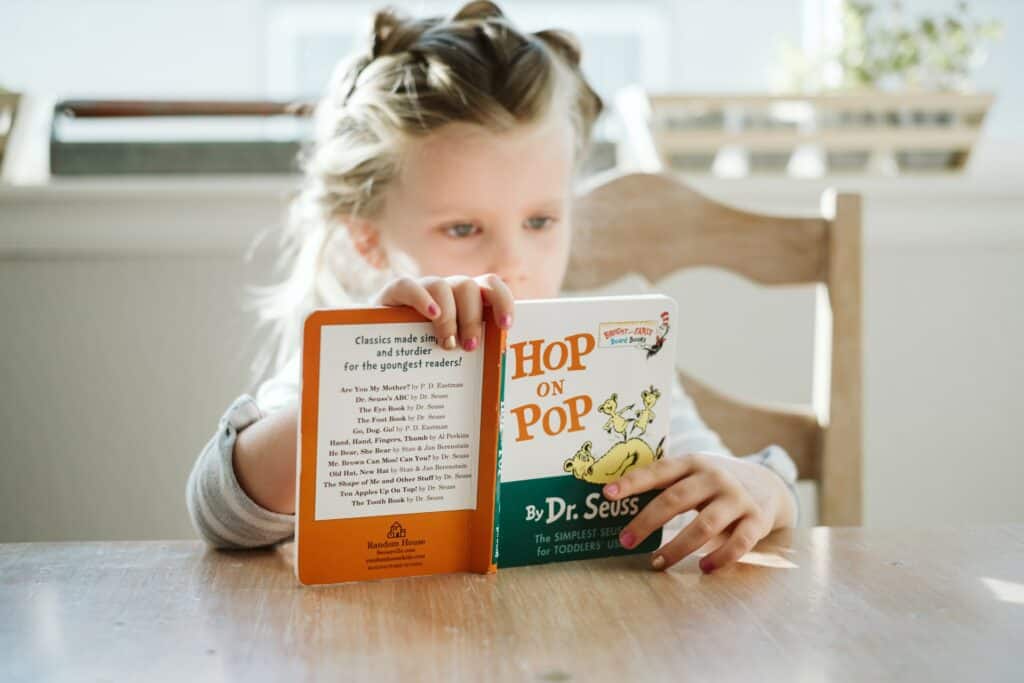 Books about cats are great for children of all ages, especially if you have a cat in the household. Reading about their furry friends gives them something to relate the story to, and it can increase their understanding of animals. Check out some of these books about cats, and your kids are sure to find something they love!
This series by Asia Citro is aimed at kids in the five to nine-year-old age range and features magical creatures, adventure, and mystery while teaching young readers about science. Start with the first book in the series, Dragons and Marshmallows and follow along as Zoey and Sassafras try to discover a way to help an injured dragon. Parents love this book because it is educational, and it is easy for younger children to read and follow along with.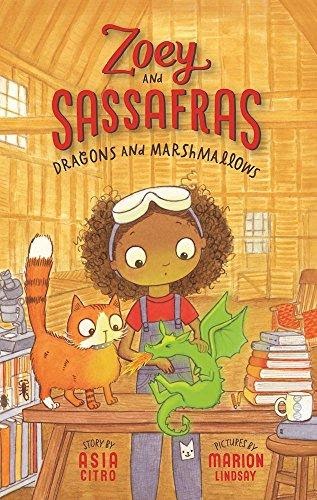 The Mr. Putter & Tabby series is a popular choice for kids between the ages of six and nine. The series features stories about Mr. Putter and his cat, Tabby, who is very special to him. Readers of the series love that the illustrations in each book shows the love Mr. Putter has for Tabby and makes the book easy for children to understand. While there are twenty-four books in the series, there is no specific order in which readers should read them because each story is a stand-alone story. However, Goodreads recommends reading a few of the stories at once so that readers become familiar with the characters and the neighborhood.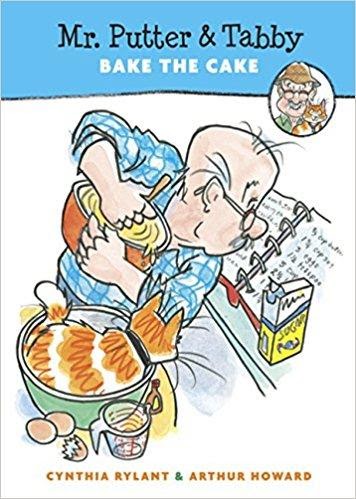 The Cat Came Back by Fred Penner is a classic choice for anyone looking for a kid's book about cats. Penner is known for his children's music and his signature song, "The Cat Came Back," was what inspired Penner to turn it into a children's book. The story about an old man who just wants to nap and the cat that keeps interrupting him is simple, but the writing style reflects the infectious joy of Penner's song and invites its readers to read along. The illustrations by Renee Reichert really bring the book to life. If you choose to gift this book to a child in your life, make sure to show them the song!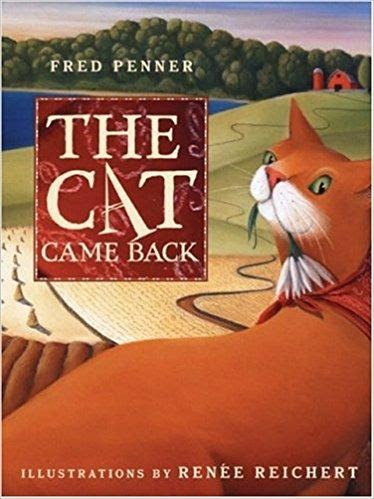 Middle school readers will enjoy The Cats of the Castle by Bart Scott because of the familiar elements of a Disney fairytale story. Set in the Sleeping Beauty Castle at Disneyland, the cats of the castle are on a mission to keep the magic of the park safe from the evil villain, Mintz, who is trying to destroy the magic of the park. This engaging story is the perfect choice for children who love Disney. One Amazon customer said, "This is a great book for imaginative readers young and old – particularly if those readers are fans of magic, theme parks and… well, CATS!"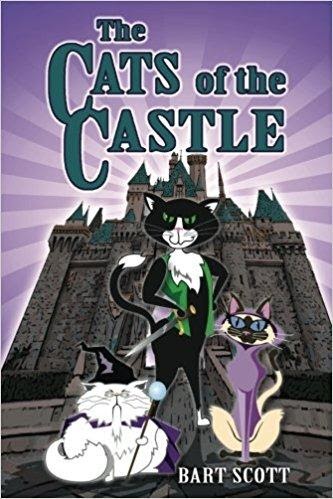 Jenny and the Cat Club is a great book recommended for middle school aged children. It tells the story of a sweet, black cat named Jenny Linsky. Jenny wants nothing more than to be part of the Cat Club, and join other members such as Madame Butterfly, Macaroni, and Mr. President. However, there is one catch that is stopping Jenny from becoming a member – she needs to prove she has a special gift too! Readers of Jenny and the Cat Club can look forward to the adventures Jenny and her friends go on in their quest to become members of the cat club.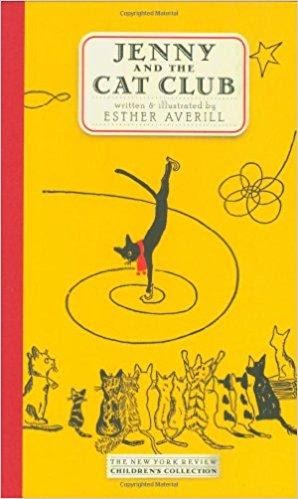 The perfect book for kids starting pre-k through first grade, They All Saw a Cat is a beautifully crafted story by Brendan Wenzel that challenges kids to consider different perspectives and use their creativity and imagination every day. The illustrations of the book allow the story to come to life and provides an amazing visual example of how perspective can impact our overall understanding of the things we encounter.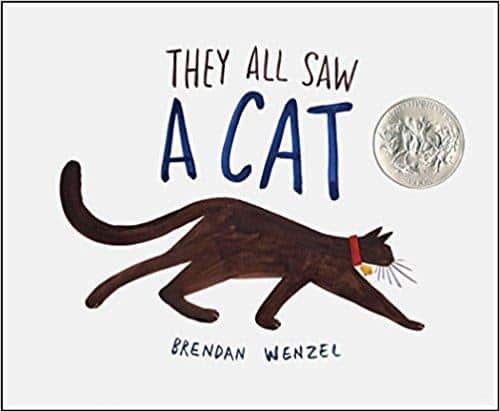 A series designed for beginner readers, Pete the Cat features stories in many different styles that include picture books, story books, and songbooks. These books are great for children who are just starting to read on their own and one of the best-selling books in the Pete the Cat series is Pete at the Beach. This story is great for kids in the four to eight-year-old age range and works well for parents that are helping their child read. Pete at the Beach tells the story of Pete's first time going scuba diving and what he learns from his instructor about the different sea creatures he will encounter on his dive.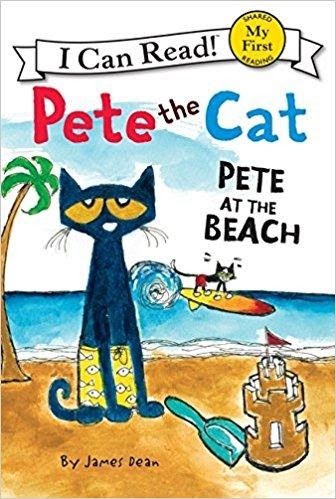 Another classic children's book is The Cat in the Hat by Dr. Seuss. On a rainy day when the children are stuck in the house, things are looking pretty boring. That is until a giant cat wearing a hat shows up and turn their boring day into one full of adventure. Anyone that is familiar with Dr. Seuss' writing style knows how fun this book is to read and Amazon says, "The Cat in the Hat . . . changed the way our children learn how to read."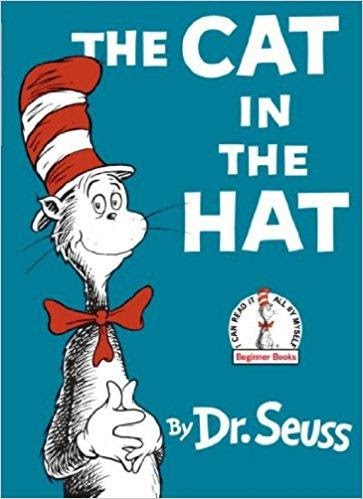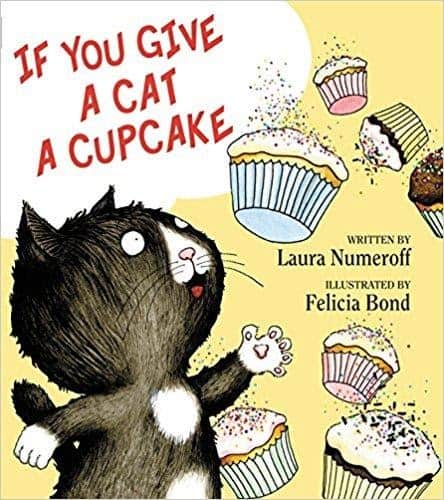 Recommended for kids in the four to eight-year-old range, If You Give a Cat a Cupcake, is part of the wonderful series by Laura Numeroff that started with If You Give a Mouse a Cookie. The series is so well loved by its readers, that it is on the New York Times bestseller list! The story created by Numeroff is so much fun to read and the illustrations capture the silliness of the storyline that kids find themselves laughing along the whole time.
Kitten's First Full Moon is a winner of several awards, including the Caldecott Medal, an ALA Notable Book, a Charlotte Solotow Award, and a New York Times Best Illustrated Book! With that many awards, parents can be sure that this book is the perfect choice for their preschool-aged child. If the awards aren't enough to convince you, people that have bought this book love the large print, easy to follow storyline and the fact that the book is the perfect size for their kid's small hands.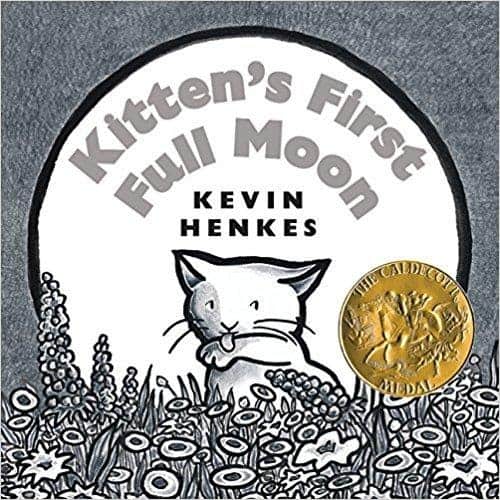 Middle school and junior high readers will love the Warriors series by Erin Hunter. The first book in the series introduces readers to a young house cat that must unleash his inner warrior to help protect the ThunderClan, one of the four clans of wild cats in the forest. A story full of excitement, bravery, and friendship, this series is sure to capture the interest of its readers!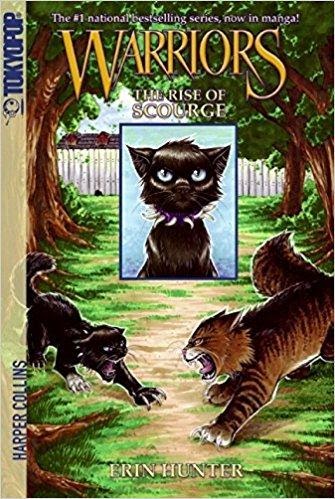 Children as young as two years old will enjoy this story about a little kitten that takes off on the biggest adventure of her life. With beautiful illustrations to accompany the story, kids will love seeing where the shy little kitten's adventure leads her. With nearly five stars on Amazon, The Shy Little Kitten is a fan favorite from parents and children alike.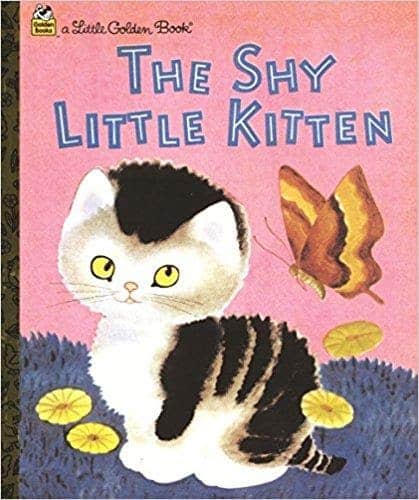 Parents looking for a counting book for their toddler can find an adorable and well written one with Stack the Cats by Susie Ghahremani. With writing the does a wonderful job of using familiar words while incorporating new ones, Stack the Cats not only makes counting a breeze, it makes it fun!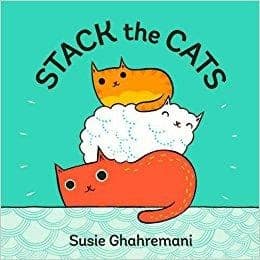 This book from Judy Schachner is the first in her series about the spunky and imaginative kitten named Skippyjon Jones. In this book, readers join Skippyjon Jones on his adventure as the sword fighter, El Skippito, and his quest to save the day! Young readers will be begging to follow Skippyjon Jones in his next adventure!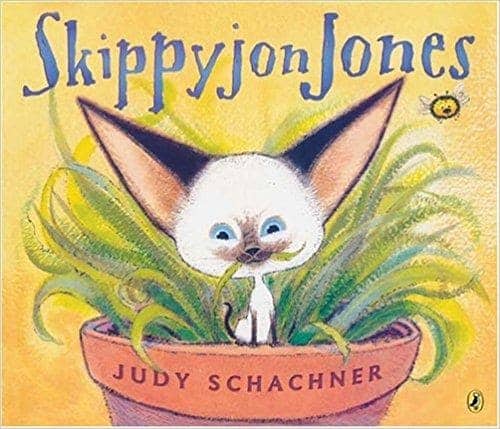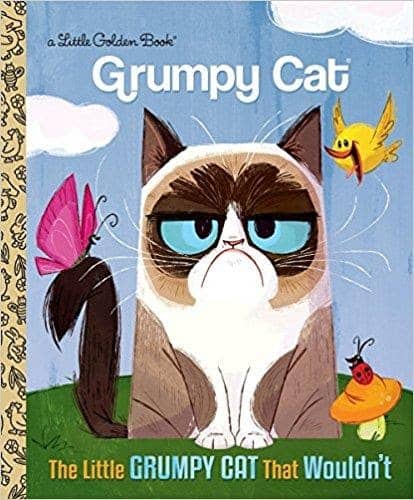 Grumpy Cat is one of the most iconic cats in pop culture today, and she has fans both young and old. Now, she has her very own book! Filled with cute illustrations and an enticing story, young fans of a grumpy cat will enjoy reading this story about Grumpy Cat's unwillingness to try new things. In the end, will she give in to temptation and have fun?
Conclusion
Whether they're reading stories about cats or The Little Engine that Could, the most important thing is that they're reading. Continue to feed their imagination by reading aloud with them because they love spending time with you and you'll be creating healthy reading habits that will benefit them for the rest of their lives.