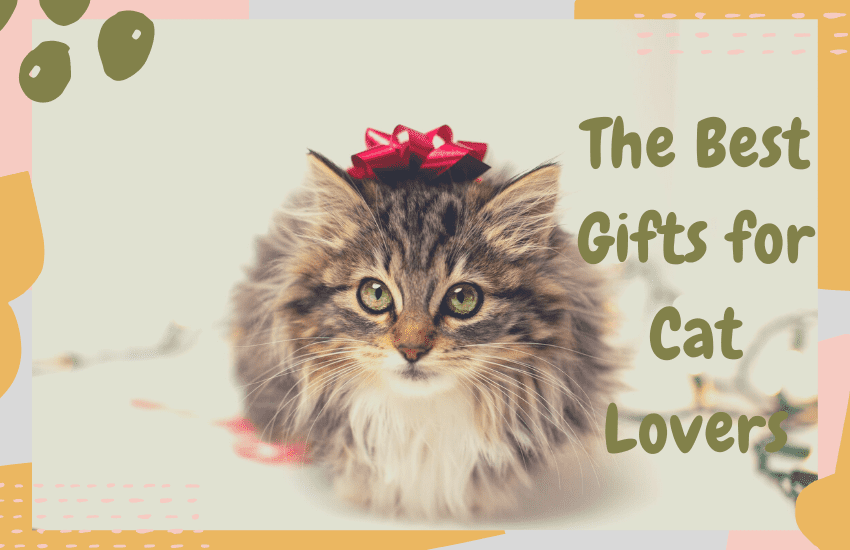 The holidays are coming! As we move past Halloween, and on toward Thanksgiving and Christmas, your thoughts might be turning to gifts. Buying the perfect gift for a loved one, or knowing what you'd like yourself, can be difficult. But if you know a cat lover, we have the information that you need!
We've done the research for you and come up with our list of the best gifts for the cat lover in your life. There's a lot of choices when it comes to cat-themed gifts, from the serious to the silly. We've selected art, books, clothing and more for you to look through including our favorite Lifecom Cute Cat Mug.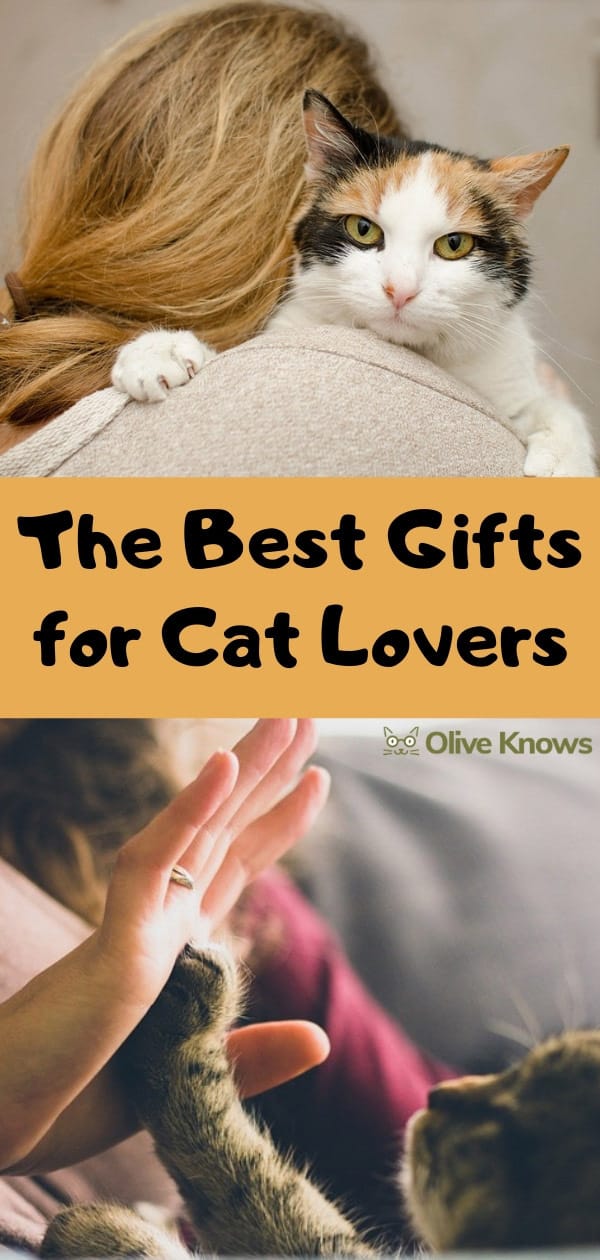 Books
A good book is always a popular choice for a Christmas gift. There are plenty of titles out there that relate to cats, but we've chosen a few that you might like. Cats can be comforting, inspiring, and just flat-out funny and those qualities are reflected in these titles.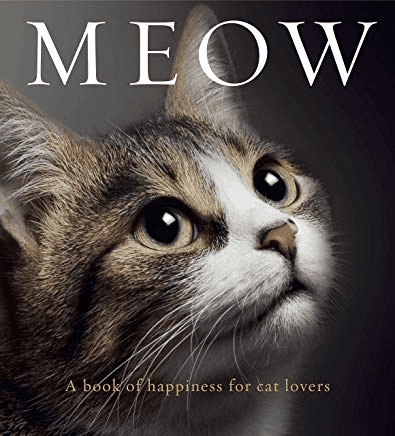 This book pairs beautiful photographs of cats with some of the most famous quotes about our feline friends. A great coffee table book, or something to dip in and out of when you need a smile.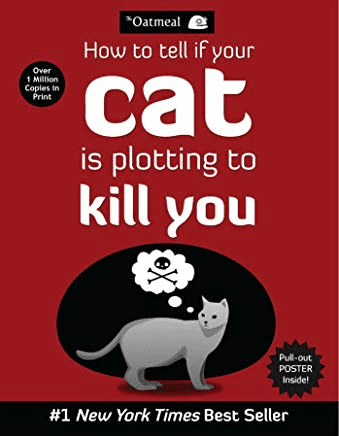 Coming to you from the creators of The Oatmeal, this book is a compilation of their favorite cat humor. A New York Times Best Seller, this is a great choice for the cat lover with a sense of humor.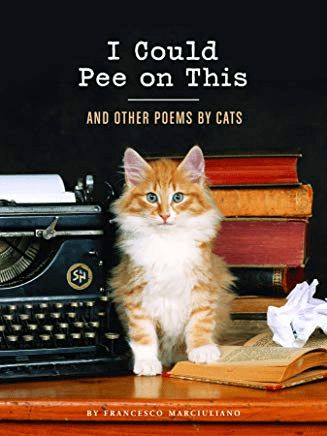 This book is a selection of poems, written by cats. Or at least that's what the cover says. In reality, these humorous and insightful poems are the creation of a human being, but they'll still raise a smile from any cat lover.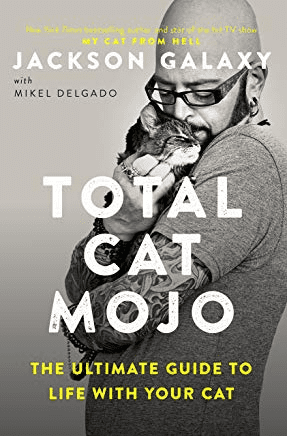 If you're a fan of the TV show My Cat From Hell, then you'll know who Jackson Galaxy is. If you don't, he's a man who spends his days helping cat owners work out why their kitties are behaving like they're possessed. Either way, this book is packed full of great advice on making the reader the best 'Cat Guardian' they can be.
Jewelry
The eye-pleasing shape of a cat has inspired artists and makers for centuries. In this section, we're looking at a few of the best jewelry gifts for cat lovers. Get ready for some kitty bling!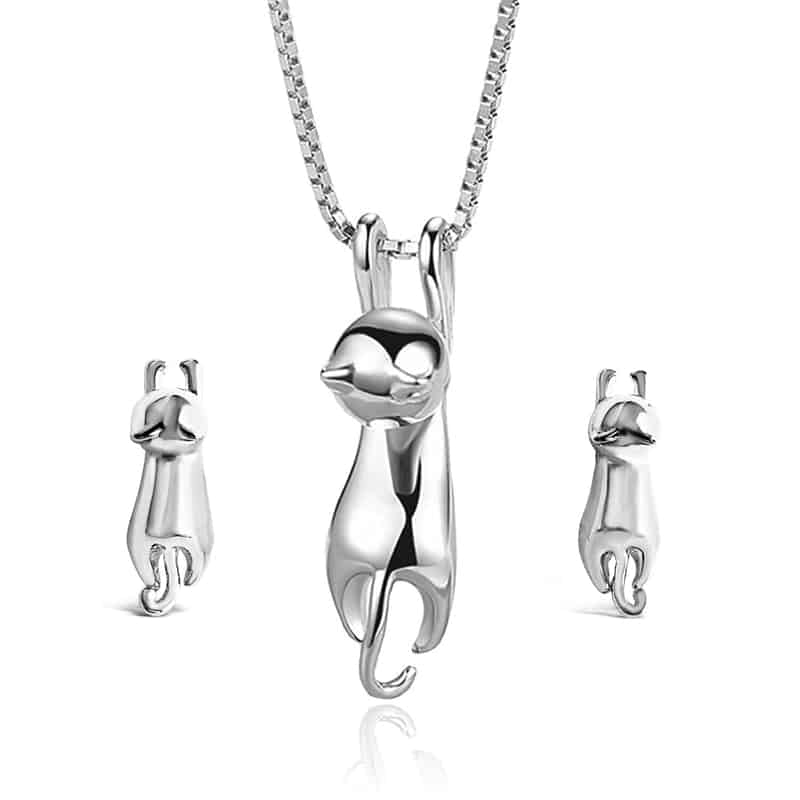 These adorable sterling silver charms will be a hit with many cat lovers. Suspended from an 18-inch chain, the kitten dangles in that, 'Why did I just jump here!' way that you know so well.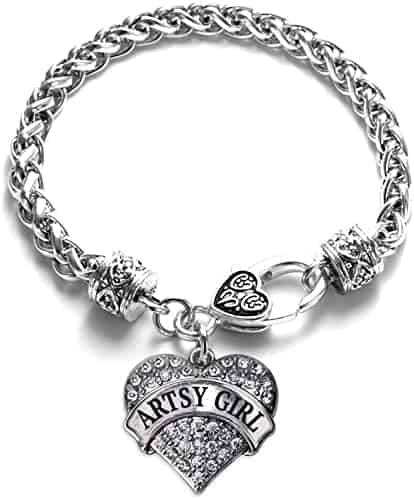 Once upon the time being a 'cat lady' was an insult. Now it's something to aspire to! If you're collecting furry friends (also known as the many paws) then this one is for you. Or your friend.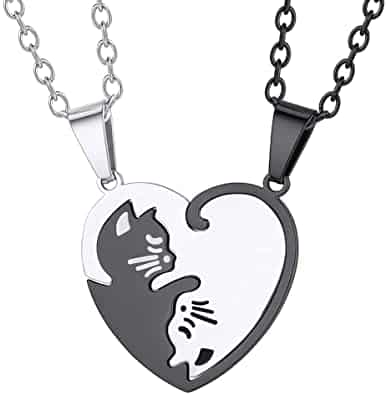 If your best friend or partner is another cat lover, then how about showing your affection with this friendship necklace? A variation on the yin & yang design it has two adorable cats curling around each other. Beautiful.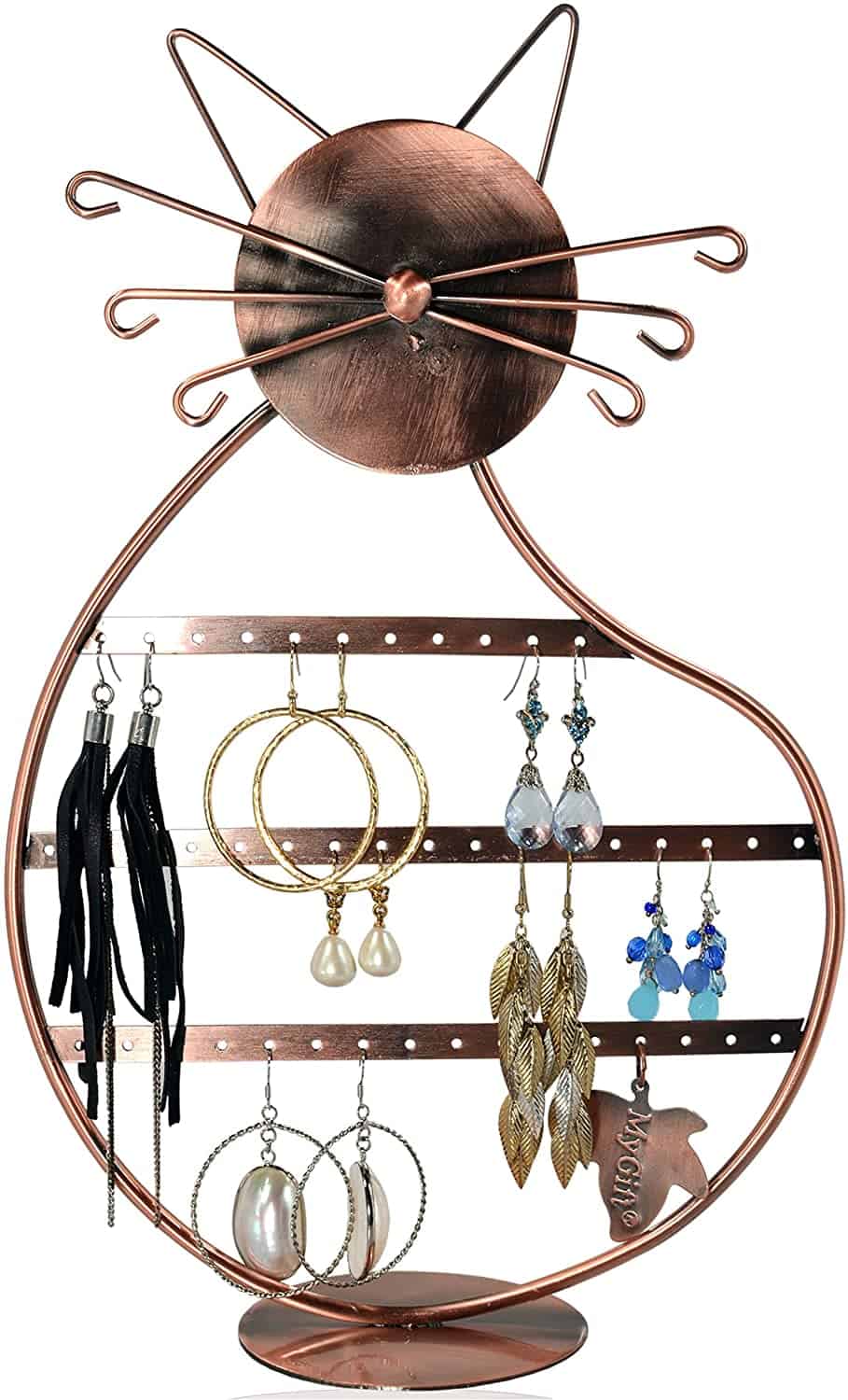 Where else do you store your cat-inspired jewelry than on a  cat-inspired jewelry holder? There's space to store more than 20 pairs of earrings, and it's super cute, too.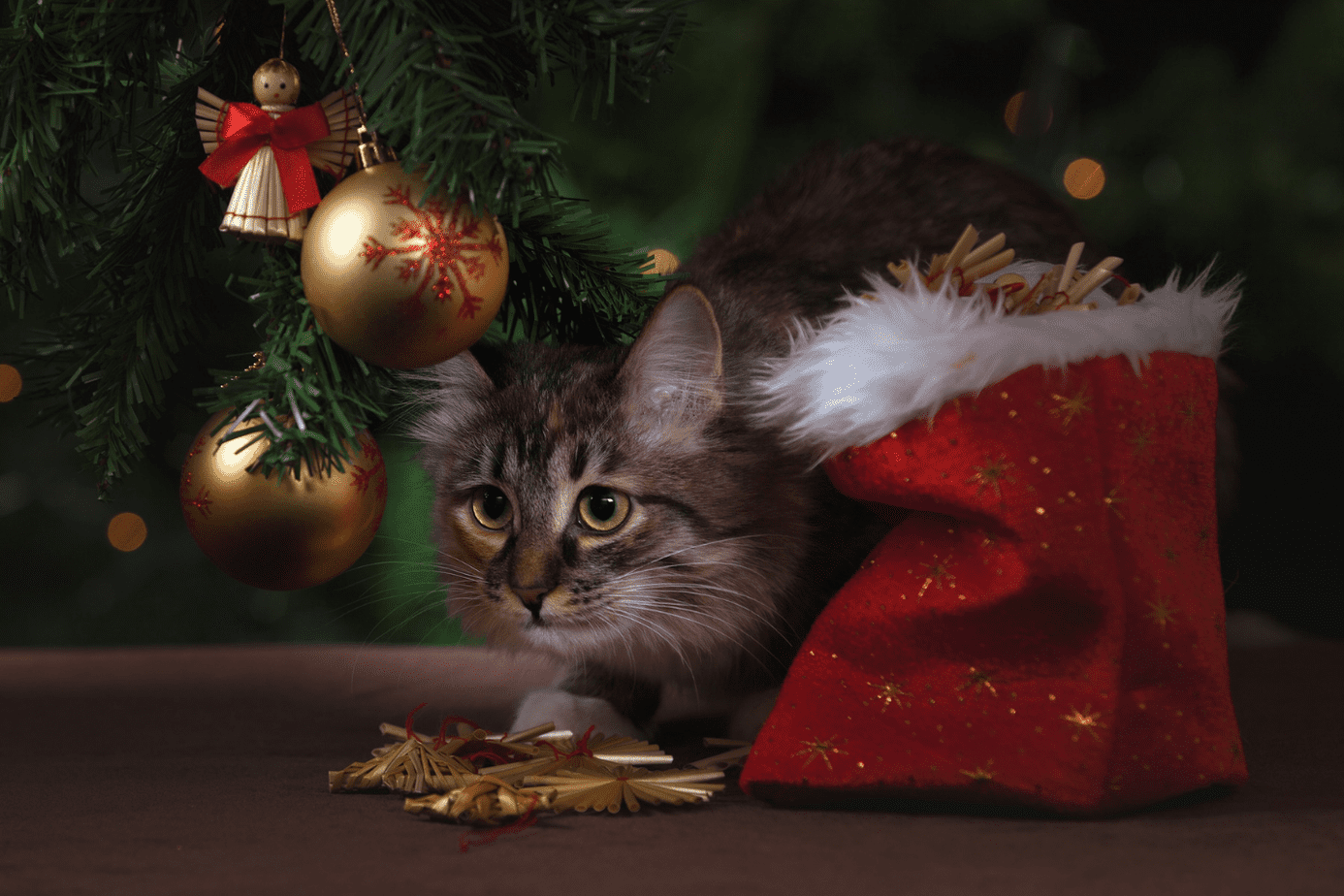 Mugs for Cat Lovers
Mugs are a great gift. They're useful, and something you can't really have too many of. Luckily for us cat lovers, there are lots of great cat related designs to choose from. Here are a few of the best.
This mug isn't just super cute, but it also has a built-in strainer. It has a heat-resistant base, and glass sides so you can see how your brew is coming along.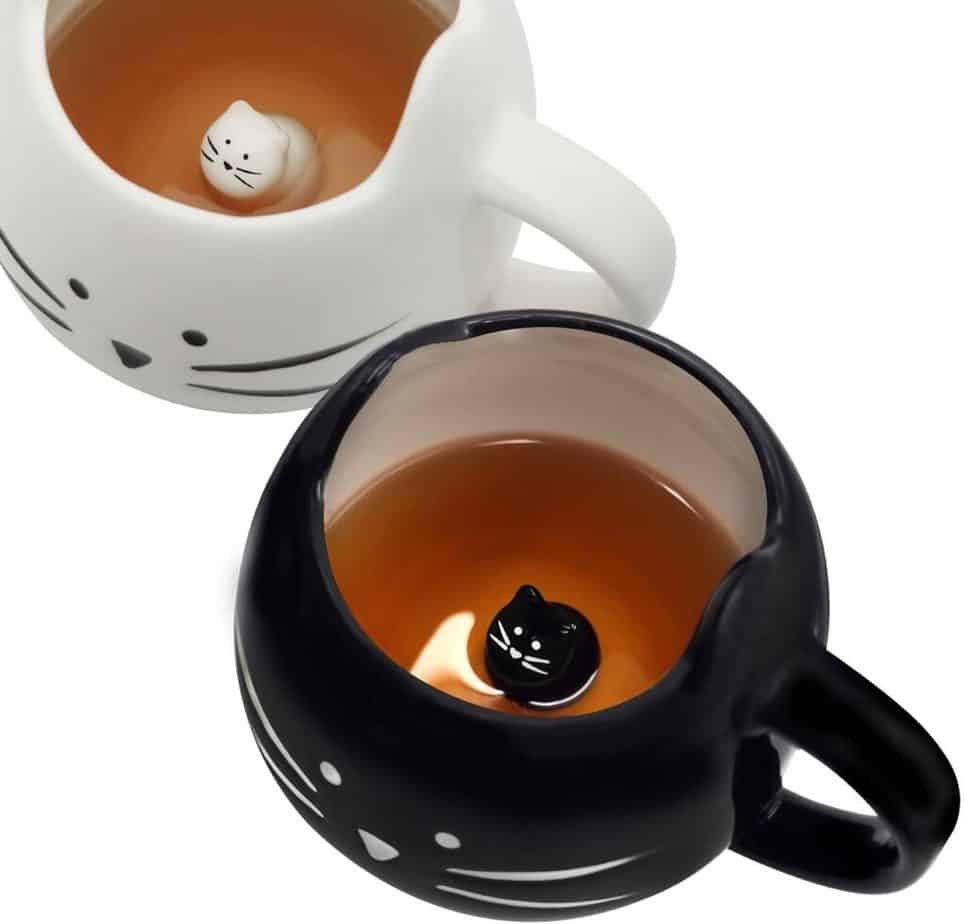 For the cat loving couple! This set of two mugs not only has an adorable design on the outside. No, there's also a tiny cat who hides under the drink and peeks out at you as you sip.
People can be problematic. Sometimes we just want to turn out back on anyone who doesn't meow and curl up on our laps for purry cuddles. This is the perfect mug for moments like those.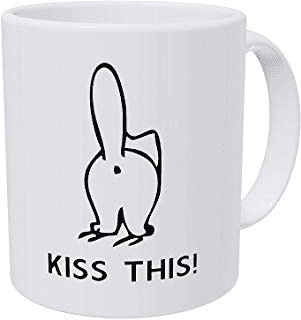 We've all had a close encounter with the rear end of a cat. They do like to share their 'one eye' with us whenever possible. I like to think of it as a sign of affection. If you know someone who gets this treatment from their cat? This is the mug for them.
Wearables
T-shirts, sweaters, scarves, and socks. You name it, they make it with a cat on it. We've looked through dozens of products to bring you these, the ones we love the most.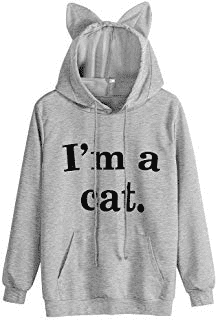 A totally convincing costume, this hoody will instantly transform you into a cat. Or at least it's a hoodie with cat ears that makes a bold claim on the front.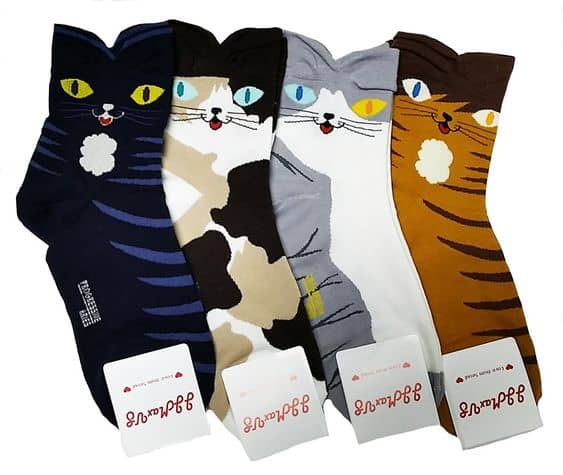 Socks are another gift that is pretty safe to give. After all, the washing machine regularly eats them, so everyone needs to replace them. These are cotton rich, and certain to keep toes warm and cost – for men and women.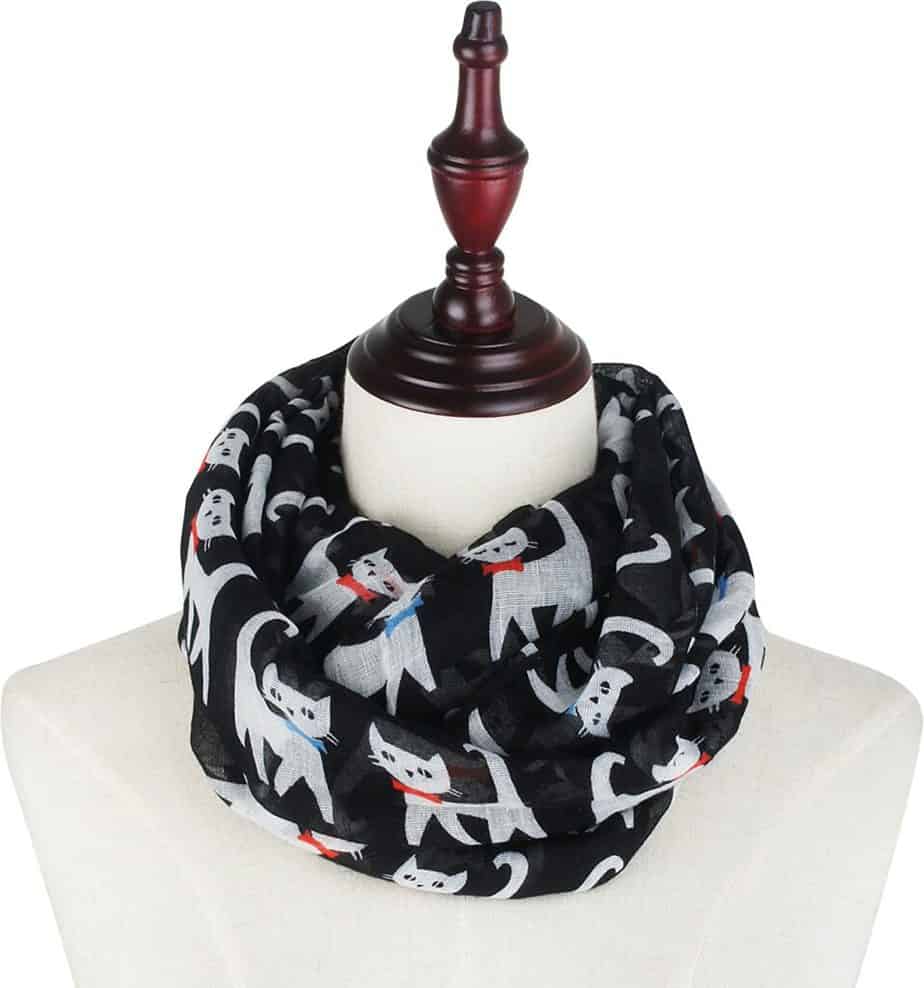 In stylish black & white, this infinity scarf looks good with pretty much any outfit. If you get caught out in the rain, you can pull it up over your head and huddle with that expression you cat gets when it's outside the door asking to come in on a rainy day.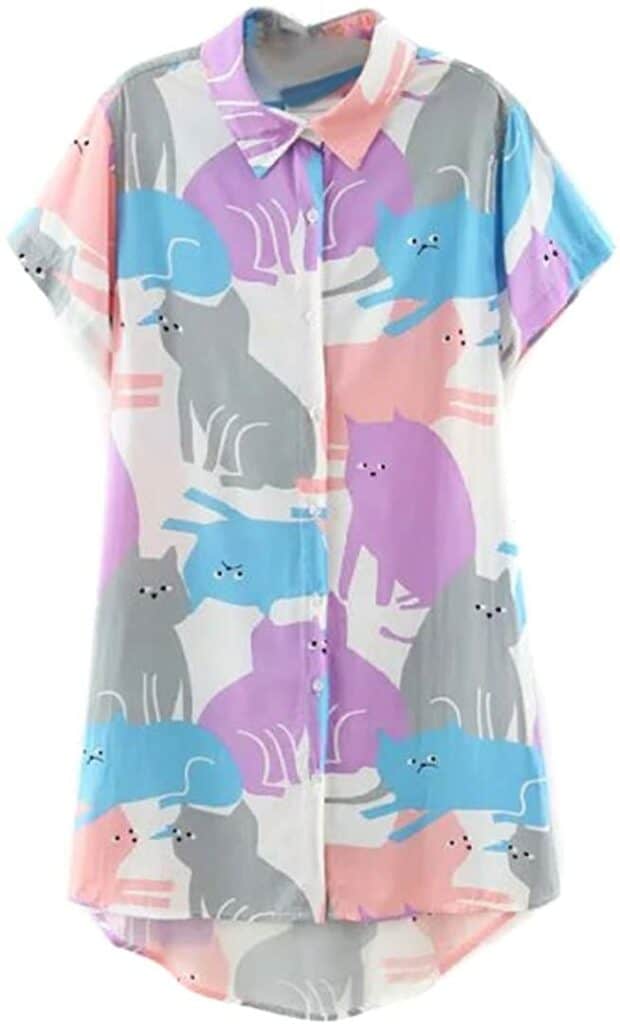 This shirt is covered in adorable pastel cats in a variety of poses. It's stylish and quirky, what's not to like?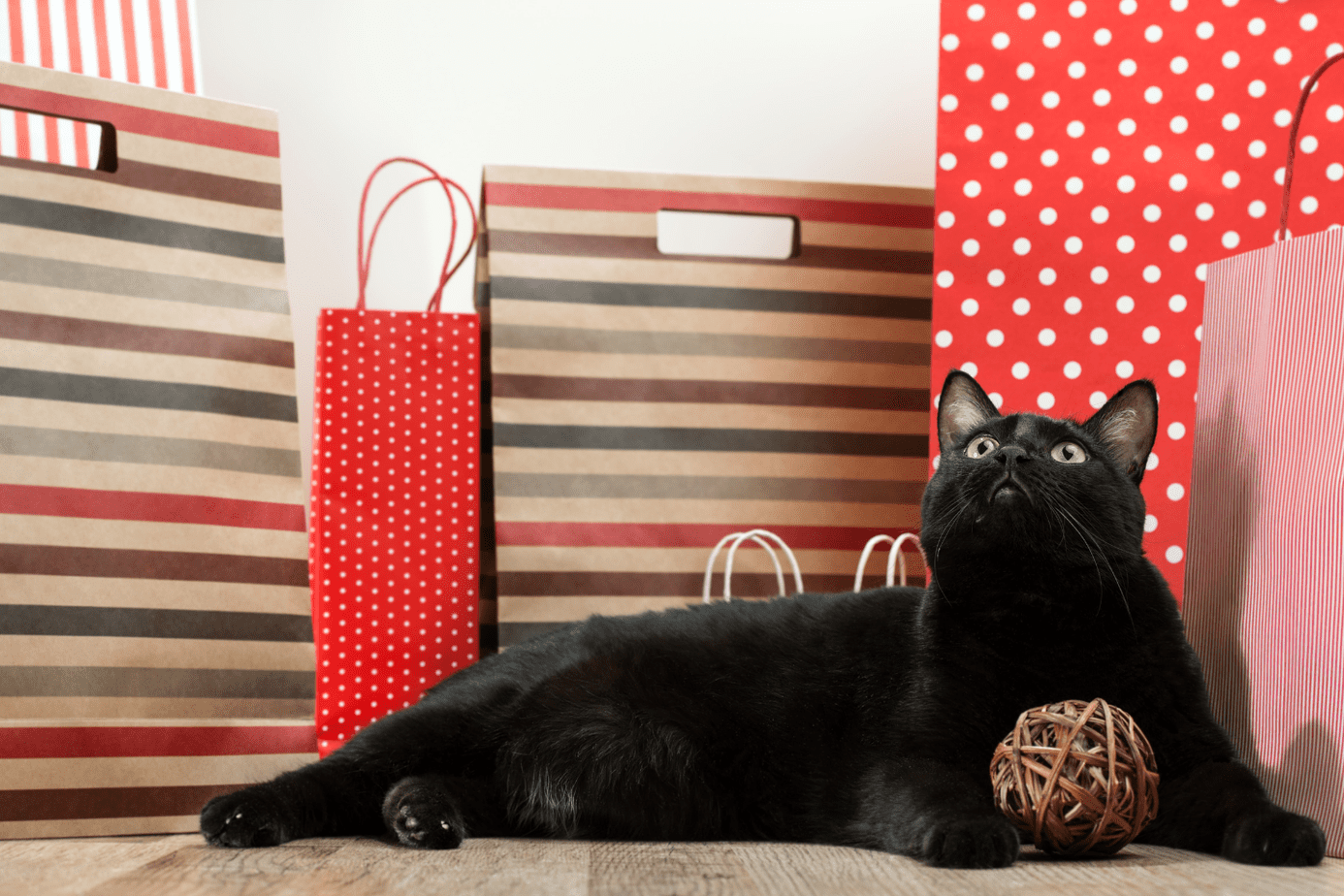 Cat Art
Paintings, sculptures and more have been inspired by the feline form. If you have a cat lover who likes art too, this is a great way to combine those passions.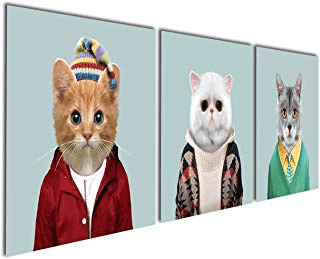 This set of three high-definition Giclee Art Prints is sure to amuse. Part of a series of animal-inspired pictures these images are striking and vivid whether you display them together or solo.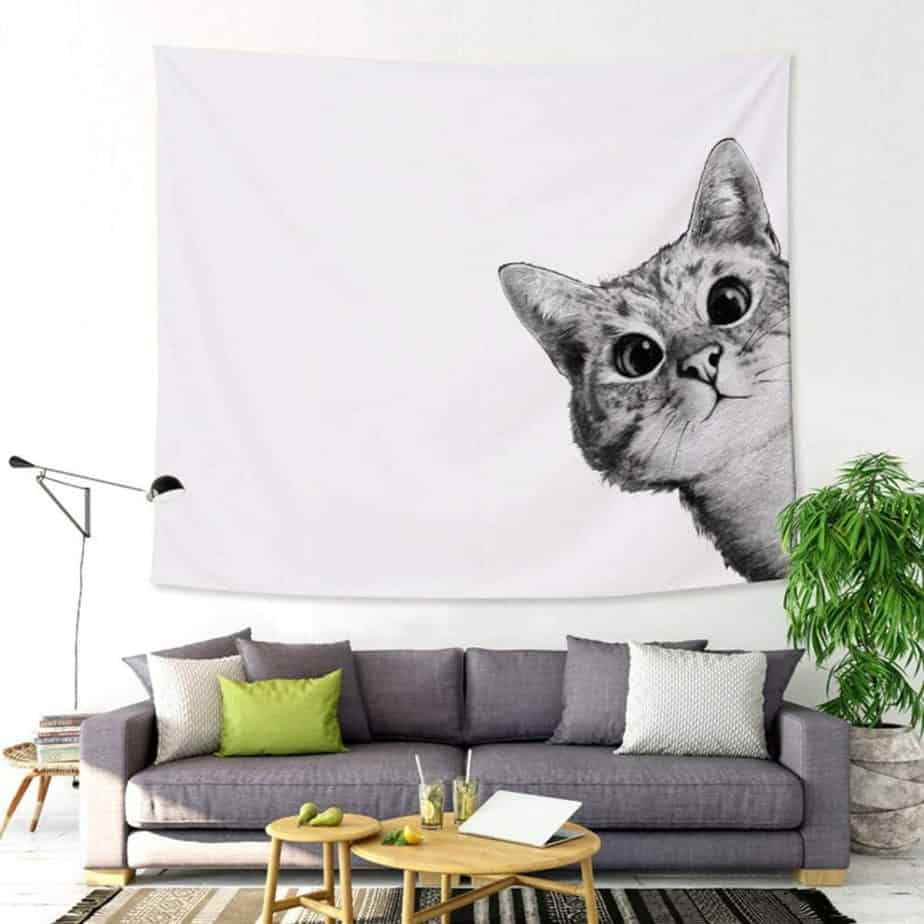 If you know someone who has a BIG love of cats, this could be for them. It's a textile wall hanging that is more than 50×60 inches. A definite statement piece.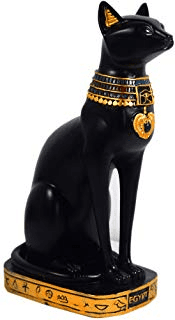 We've all met those cats who just know they're descended from Bastet and deserve to be worshipped. If you or a friend have a cat like that, why not set up an altar?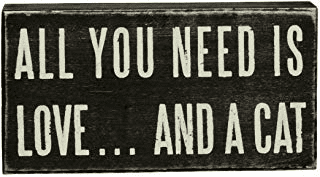 This simplistic style makes a statement we can all agree with. A wooden block that can be wall mounted, or placed on a surface and fits with almost every style.
Alternative Cat Gifts
Then there are those people who are just tough to buy for. They picky, or just too quirky to enjoy something from a regular store. This section is for them – it's gifts for cat lovers who have everything….except this.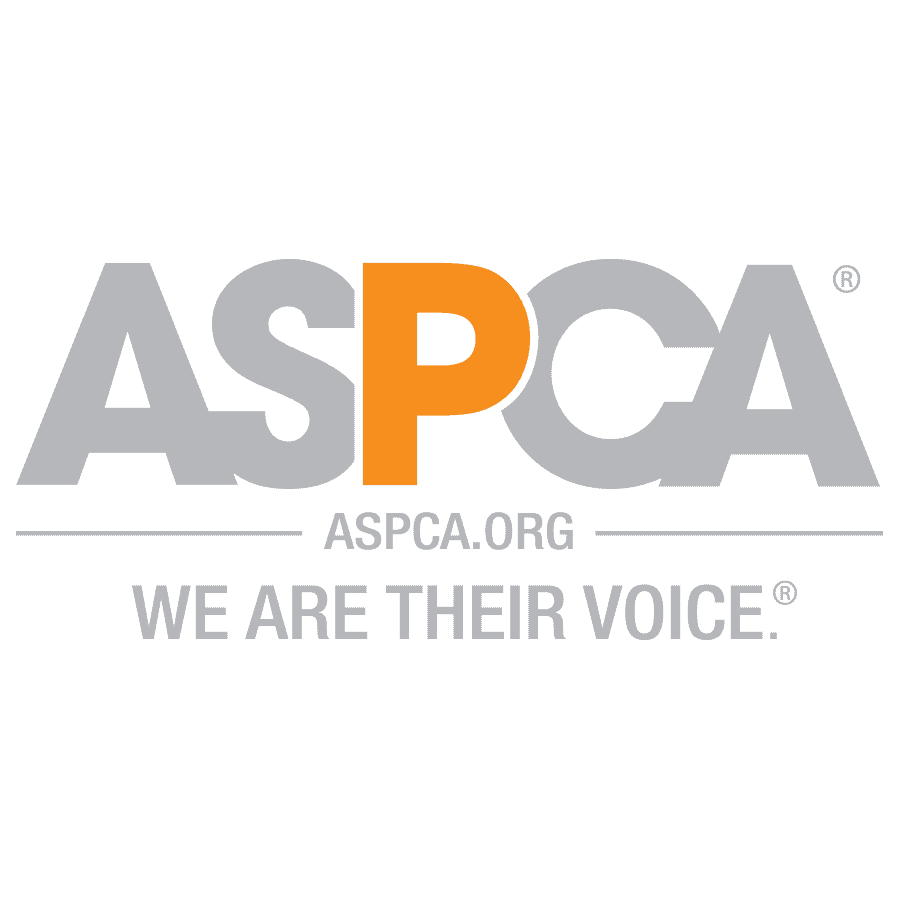 If you're buying for the person who has everything, then don't buy them anything at all. Instead, make a donation in their honor to the ASPCA (or your local cat shelter) and help make the lives of animals just a little better.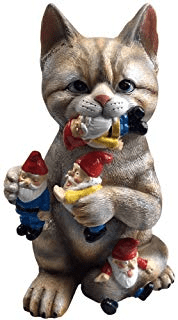 The perfect garden ornament for the cat lover who also loves garden gnomes. Or hates them. Or wants to take a passive-aggressive stab at their neighbor who loves them.

Guaranteed to raise a laugh from cat lovers, this cheeky design is a great way to store your dishcloths. Available in black and white, you'll never wonder where your towel is again.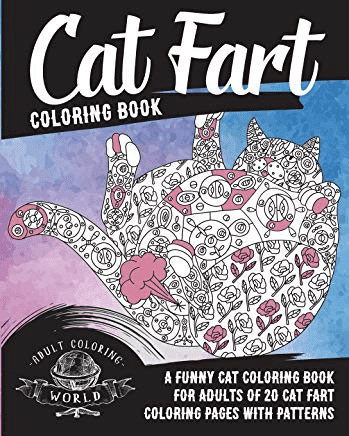 I don't really know why this is a thing. And I certainly don't know why there are several different books like this. But this resonates with some people, so perhaps you know the perfect person to receive this gift!

No gift of cat gifts would be complete without this classic! With a classic, 'Felix the Cat,' style and a wagging tail and eyes combo this is a gift that hits the spot for many cat lovers.
Plenty to Choose From
Cats and their behavior have been inspiring creative types for thousands of years, and you can see that in the range of cat-related gifts there are available. We hope you've enjoyed this post and have found some inspiration and gift ideas for your cat lover.
It's hard to choose a favorite from so many great items, but for style, usefulness and just plain old cuteness we think it's hard to top the Lifecom Cute Cat Mug. Enjoying a perfect brew and showing our love for cats at the same time? What could be better? Whatever you choose, we hope your cat loving friend or relative is happy with it!
Recommended Reads