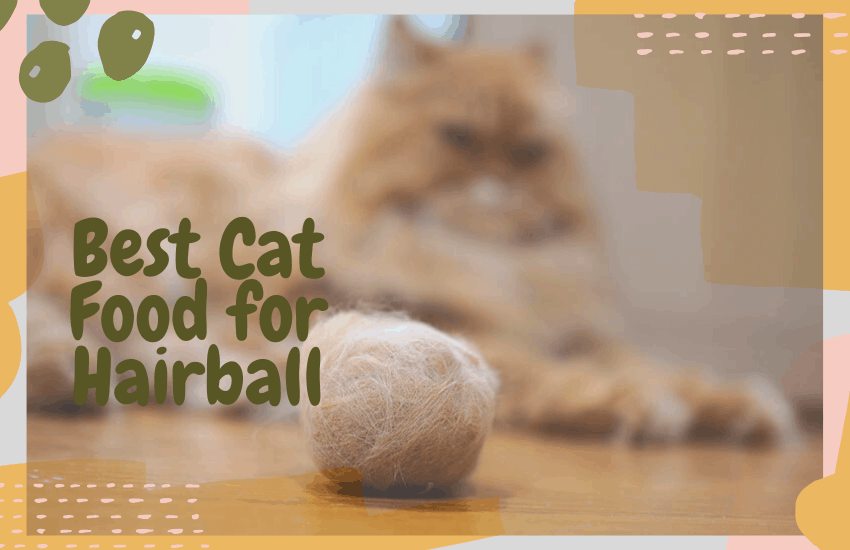 It is quite normal if your cat coughs up the occasional hairball. It should usually occur about once every two weeks, to once a month. There is some debate about this timing with vets, so check with your own cat physician to be sure.  If they are vomiting up hairballs more often, that is a reason for some concern.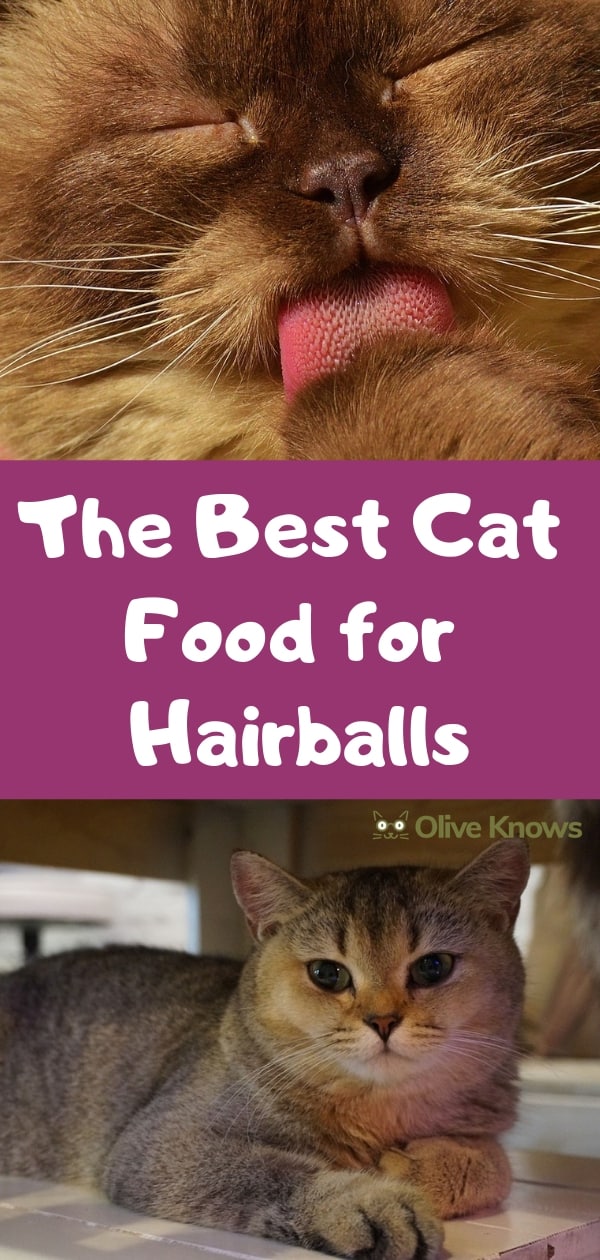 You can do a number of things to help your family pet avoid cat's hairball problems, including gels, treats, brushing, and their food. What you are feeding your cat can make all the difference. This will be explored here.
Amazon offers a number of excellent pet food options for any cat that is having trouble with hairballs and includes products ranging from twelve dollars to over thirty dollars a bag.
You love your feline companion and this is another way to keep them safe and healthy. You will also be informed about what to do whenever they cough up a hairball and leave that unexpected present for you, somewhere in your home.
What are Hairballs and What Causes Them?
Yes, they are exactly what the word says, a ball of hair, or fur, that instead of being taken care of in the digestive tract is brought back up.  What causes them is a bit more complicated.
Cats have a sensitive stomach that are created to take care of fur. When you see your cat grooming themselves they are using their rough tongues to remove excess hair. The tongue carries some of that fur into the sensitive stomach and the bulk of that is normally processed through and comes out when the cat eliminates.
Sometimes, all the fur is not processed and the stomach can become blocked. These are the times you see your cat vomiting up a hairball. The vomit can include fur, as well as food and mucus, (including green bile).
The reason it looks like a tube when it comes up is due to it's passing up the tubular esophagus before coming out the mouth. Hairballs are common every once in a while in a healthy cat who grooms themselves, but sometimes frequent hairballs are a sign of possible illness.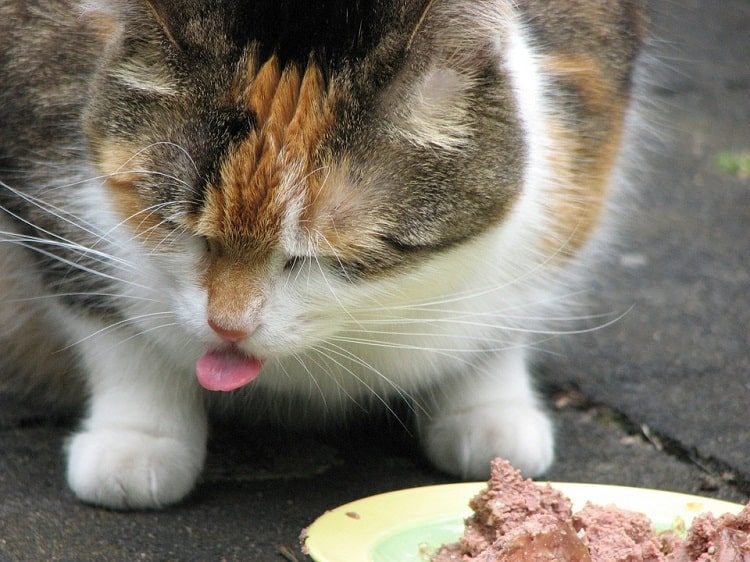 Vet Advice on Hairballs
There is a myriad of articles from veterinarians concerning hairballs. Most  agree on a number of factors listed here,  in no particular order:
Hairballs are more common in cats with longer hair, such as Persians.
Hairballs are a normal occurrence in cats and can be vomited up as often as every two weeks, or once a month, with no reason for concern. Check with your vet on acceptable amounts of hairballs.
The yearly seasonal changes, when cats shed their coats can cause more hairballs.
Kittens and young cats do not have a major hairball problem, as they are not top-notch personal groomers yet.
Vomited up hairballs can vary in size from one to five inches long and up to an inch thick.
What to Look for with Hairballs
Here are some of the issues to look out for that can cause more hairballs:
Seasonal changes and felines shedding their coats.
Excessive grooming due to a skin condition or irritation.
Over-grooming due to a behavioral matter, or health troubles.
If your cat shows any of the following symptoms for more than one day, it is time to see your vet:
Decreased appetite
Constipation
Throwing up a number of hairballs, or a lot of gagging
The Possible Negative Consequences of Unmanaged Hairballs
If your feline companion is vomiting up a lot of hairballs, it could mean that they are having gastric motility issues, which means that the gastric system's ability to move things spontaneously is not working. It can also be an indication of IBD – Inflammatory Bowel Disease.
This severe problem can only be discovered by a biopsy. Sadly, it can also be an indication of cancer.
These possible conditions demonstrate how important it is to seek a vet's aid if your family cat produces excessive hair balls.
Hairball Prevention Measures to Avoid Hairballs
The easiest  DIY way pet owners can help their cats with hairballs is by brushing them a lot. This will aid in getting rid of as much loose hair as possible, so our feline pets don't swallow it.
If your cat does cough up a lot of hairballs, ask your vet about the best grooming tools you can get to help them. Additionally, getting them some fun toys and spending more quality time with them can help alleviate excessive grooming.
Your vet might also direct you to use some form of laxatives, or other medicine to aid your pet. Please note, never try giving your cat a laxative without consulting your vet. Their expertise is absolutely necessary if your cat needs them, or any medicine.
The other way, pet owners can help their loved cats is by buying the right food to aid in the battle with hairballs.  Here are some of your possible choices that can be found on Amazon.
The Best Foods to Aid with Hairball Treatment
Wellness Natural Ingredient Hairball Control
This brand has been recommended by Amazon, as well as in online articles. It is, Wellness Natural Ingredient Hairball Control Chicken Meal & Rice Recipe Dry Cat Food.
It costs a reasonable amount of money for a six-pound bag, but there are larger sizes available. The ingredients include prebiotics, probiotics, and dietary fiber. Dietary fiber aids our cats with proper elimination.
Nutro Wholesome Essentials Hairball Control
Another highly recommended food is NUTRO WHOLESOME ESSENTIALS Hairball Control. This food comes in 14lb bags and is fortified with vitamins, minerals, and antioxidants. It is also found on Amazon.
Canidae Grain-Free Pure Hairball Control Cat Food
One of the recommended dry foods is a bit pricey: Canidae Grain-Free PURE Hairball Control Cat Food. It contains only seven ingredients to help cats who have food sensitivities. It is worth the investment for pet parents who prefer to use limited ingredient pet food.
There are a number of other dry foods available that aid in cat's hairball control. The two recommended by a veterinarian are listed above,  Wellness and Nutro.
The recommended wet food is Hill's Science Diet Adult Cat Urinary & Hairball Control Wet Cat Food, Savory Chicken Entrée Canned Cat Food. It was noted beside an article by a vet. Amazon sells this food in a 24-can case.
Other Hairball Food Products To Consider
You can also add gels and lubricants to your cat's diet to aid in your cat's digestion. Amazon sells quite a few, including:
Healthy digestion means better elimination of the excess hair they swallow when grooming. A well-written article about hairball control foods, gels and more will help you make the best choice for your feline friend. Read it here.
Some Ways to Clean Up Hairballs
It is a fact of cat ownership that you are going to have to clean up some of these icky things one day. Here are some great tips to help with that eventual process.
Always start with a paper towel, or if none available kleenex to initially pick up the hairball. The sooner it is done the better. The problem is that the longer it stays on the floor and if that floor has carpeting, the gastric stuff in the hairball can seep into the underpad.
Next, use a good carpet cleaner and let it soak on the spot for about ten minutes. It can be a commercial carpet cleaner or even Lysol. After that with some strong effort, scrub the offending area with a cloth. Terry cloth is most recommended.
Some cat owners have cloths they keep just for feline mess emergencies. This would be a good time to stockpile some old, ripped towels for those just-in-case scenarios.
If the scent is still noticeable after all this cleaning, you can use vinegar after. Just make sure that the vinegar you use will not harm your carpet or woodwork.
Read More:
FAQs
How to know if my cat has a hairball?
The most typical sign that your cat has a hairball stuck is a coughing gag. Sometimes it's tough to make a difference between a 'clearing the airways' cough and the 'stuck hairball' cough which would be more of a throat movement that you need to look for where your cat is trying to clear a stuck object.
How does a vet remove a hairball?
Vets remove the hair hairballs from cats by anesthetizing the cat and scooping it through their mouth, down the intestinal tract.
Does wet cat food help with hairballs?
Nutrition is really important so your cat's digestive system is able to pass hair they swallow flawlessly. So, yes. It's important for cats to eat have moisture in their diet, ideally a mix of wet food and dry food as well as plenty of water to drink.
Does olive oil help cats with hairball relief?
Olive oil is a great way to prevent hairballs and stop for your cat to stop from vomiting up hairballs. Simply mix in one tablespoon of olive oil to your cat's meal once a week and it will lubricate your cat's cat's digestive system helping your cat to have a hairball relief without trouble.
Conclusion
Your family cat means the world to you and your goal is to keep them happy and healthy. If your feline is leaving you hairball presents more frequently than is normal, see your vet. If you notice any of the warning symptoms listed here, take them to the vet.
It is much better to have to change their food or add a lubricant to their diet than discover your cat is actually ill and you have mistakenly ignored the warning signs.
Invest in your family feline with the best food you can buy, good treats, and your loving time. Amazon offers quite a few good products that can be delivered to your door. The reward is well worth it.
If they still leave you the unpleasant gift of an occasional hairball, that shows they are healthy and grooming. You can clean up that little hairball problem and enjoy life with your dear feline friend for a long time.
Further Reads