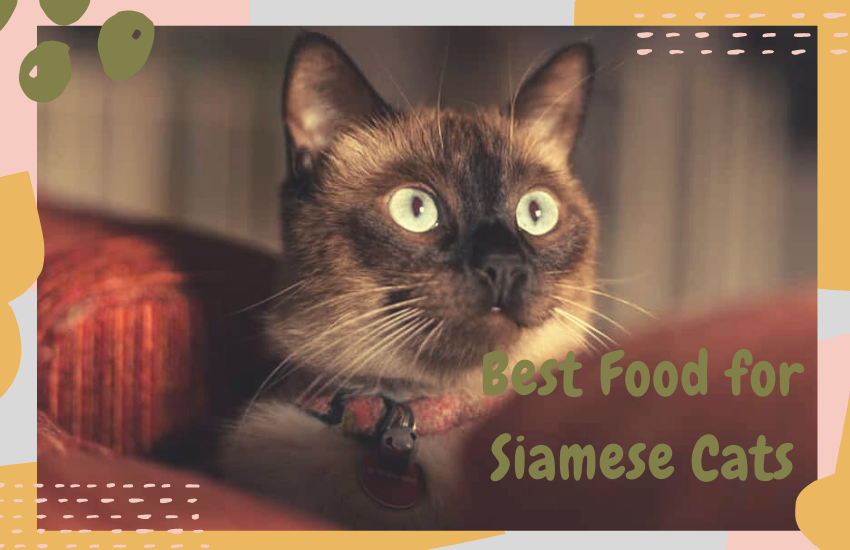 With Siamese cats, it's pretty much a love or hate relationship. It's either love at first sight, or you simply can't stand them. If you remember the Siamese cats from "Lady and the Tramp," you're probably not the biggest fan of this breed.
But if you remember the piano-playing Siamese from "The Aristocats," then you're most likely a fan. Whether you find their personalities mean or shady, or you're in love with this cat breed, Siamese cats do have something special about them.
Siamese Cat Diet
In general, there are two distinct types of Siamese cats: modern Siamese and traditional (or Thai) Siamese. You can tell the difference between them, as the modern Siamese cat is typically slimmer than its Thai counterpart.
However, both of these Siamese cats are similar in weight and will vary between 4 and 9 pounds. In order for your Siamese cat to be healthy, it needs a balanced diet with dry and wet food, but adding some fresh food in there wouldn't hurt.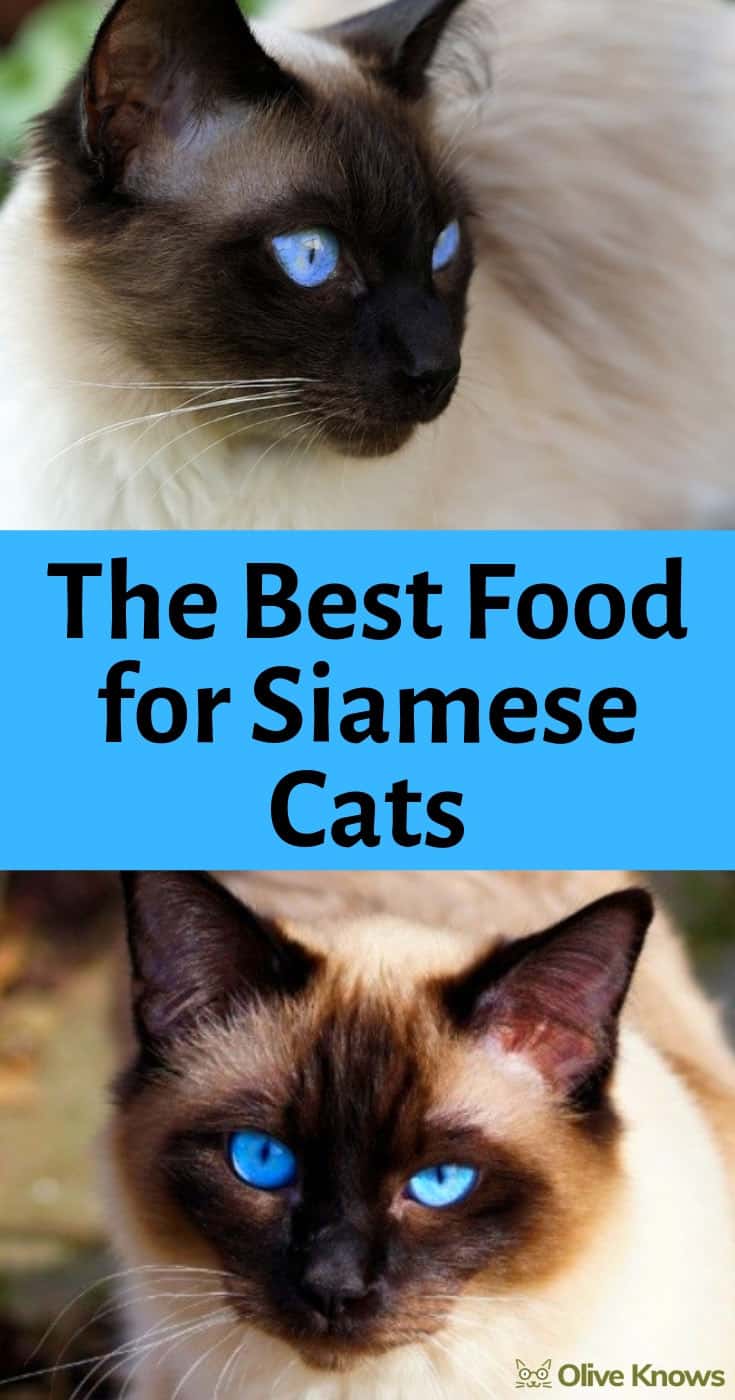 Dry Food
Just like with most cats, the Siamese will also need dry food that's suitable for its age. Siamese kittens should have a diet very rich in protein and fats. These two elements will promote their growth. Look for dry Siamese cat food that's specifically made from kittens, as this information should always be specified on the label. Alongside fast and proteins, the diet of a Siamese kitten should also have calcium and vitamins.
As your kitten grows into an adult Siamese, they will need a combination of about 25% protein-rich food, 40% fats, while the remaining 35% should be a combination between Omega 3 and Omega 6 acids, plus some vitamins and fibers. If you get your pet  neutered, it's important to consider foods specifically for neutered cats, as they have the tendency to become obese when consuming your average cat food.
When your Siamese cat breed gets older, it's important to note that the body changes, so their diet will have to slightly change as well. Older cats don't require a diet that's very rich in nutrients, proteins, or fat. That's because they tend to sleep a lot and don't consume that much energy throughout the day.
Wet Food
When you purchase wet food for your Siamese breed, this usually comes in an air-tight package or a can. Unless your cat eats the entire thing in one sitting, then you should refrigerate the remaining leftovers, so that the food will be fresh for another serving.
When you buy wet food for your Siamese cat, make sure that it contains at least 35% proteins, as these are needed for a healthy digestive system, as well as to give your cat energy.
As for the fats inside wet should, they should be about 15 to 25%. Make sure that the carbohydrates are not above the 5% threshold. Also, just like dry food, this one should also have Omega 3 and Omega 6 fatty acids.
Taurine is another common ingredient of wet food (in a maximum percentage of 0.1). Also look for foods that contain magnesium, calcium, potassium, and iron, as these are all minerals that contribute to the health of your cat.
However, keep in mind not to overfeed your Siamese cat with wet food, as this can lead to bad breath, plaque problems, plus an extremely unpleasant feces odor.
Homemade Foods
Some tasty treats that you can prepare all by yourself can actually complete the diet of your pet. Dry and wet food should be accompanied by a mixture of fresh foods so that your cat can really enjoy a balanced diet.
If you have any slices of turkey or ham in the fridge, don't be afraid to feed some to your Siamese cat. Not only do they love the taste, but when cooked, these foods are actually very good for their health.
You can also cook chicken (boil or grill it), cod, or salmon, but always make sure that fish meat doesn't have any bones, or your cat might choke. In fact, you will notice that most wet foods are based on poultry and fish as their main ingredient, so why not feed your cat with the real deal?
Top 5 Foods for Siamese Cats
The best way to keep a cat healthy is to provide them with a balanced diet, rich in proteins, nutrients, vitamins, fibers, and minerals. You can always consult your cat's veterinarian in case your companion has any nutritional deficiencies that may be covered with supplements. For some of the tastiest and most nutritious cat foods, check out what we've prepared for today.
Label: Best for Sensitive Stomach
Cats can be really picky eaters. They will only settle for the tastiest foods and the most delicious treats, but some only do so because they have sensitive stomachs. If your cat is one of those, you can try these chicken and brown rice kibbles.
Made from deboned chicken, these tasty treats are very rich in protein, and don't contain any by-product ingredients, no soy, wheat or corn. They also don't come with any artificial preservatives.
However, the Blue Buffalo dry food for sensitive stomach does contain some natural veggies and whole grains, such as potatoes, peas, whole ground barley, flaxseeds, or whole carrots.
The formula within these treats comes with prebiotics that helps your cat's digestive system is functioning properly, while also making sure that the ingredients are balanced enough, just like an omnivore diet.
Aside from everything mentioned earlier, Blue Buffalo dry Siamese cat food also contains antioxidants, nutrients, vitamins, and minerals. For the best results, replace about 25% of your cat's regular food with this mix from Blue Buffalo, for a period of 14 days. You also mix the food with a bit of warm water, so that your cat can really enjoy the flavors.
Who Should Purchase This?
Whether your cats has a sensitive stomach, or you want to step up your game as a cat owner and add some diversity to their diet, the Blue Buffalo dry pet food has a healthy blend of meat and vegetables, perfect for a balanced cat diet.
Pros
Contains vitamins and minerals.
Made with meat and vegetables.
No artificial flavor and preservatives.
Supports the immune system.
Good for a sensitive stomach.
Enhanced with prebiotic.
Cons
Some shipping issues reported (torn bags).
Some cats are not fond of the strong smell.
Specs
| | Specs |
| --- | --- |
| Size | 15-pound bag |
| Dimensions | 12 x 4 x 21.5 inches |
| Type | Dry food |
| Suitable for | Adult cats |
Label: Editor's Choice
Made from a combination of real chicken and real salmon, this particular type of dry cat food aims to please cat owners, while also satisfying the taste buds of their furry friends.
Aside from salmon and chicken, the Rachael Ray pet food has a couple more aces up its sleeve, like the added lentils (for extra fibers that help cats digest food better), the dandelion greens and pumpkin (which are nature's probiotics, also helping with healthy digestion), and blueberries and cranberries (a great source of antioxidants to help keep that immune system in shape).
The ingredients combined to make this yummy cat food are selected in order to provide your adult cat with the proper intakes of vitamins and minerals, including vitamin B12 supplements, calcium, vitamin E, iron, and folic acid.
Who Should Purchase This?
If your cat is a picky eater, this might just be a sort of dry food they may actually enjoy. It's designed for cat owners that are looking to get as many benefits from a bag of dry food as possible.
Pros
Contains vitamins and minerals.
Has dried berries, for antioxidants.
Chicken and salmon are the main ingredients.
Contains lentils, for fibers.
Contains pumpkin as a probiotics source.
Good for healthy digestion and the immune system.
Cons
Some cats will tend to overeat this particular food.
Specs
| | Specs |
| --- | --- |
| Size | 14 pounds |
| Dimensions | 3.5 x 13.5 x 19.5 inches |
| Type | Dry food |
Label: the Best – Wet Food Variety Pack
When your cat loves variety, the Purina Beyond pack is here to deliver. It's a pack that contains 24 small cans of wet food, six of each of the following varieties: trout and catfish, wild salmon, ocean whitefish and spinach, chicken and sweet potato. Each one of these cans is based on actual meat as the primary ingredient and doesn't contain any grains that a lot of cat owners are trying to avoid.
Aside from meat, this type of wet food also comes with different vitamin supplements and mineral, from vitamin E, B-12, K, and D-3, to manganese sulfate, calcium, potassium, and even carrots and eggs. Purina Beyond is looking to balance fibers and fats as part of your cat's diet, to make sure that your furry companion gets everything they need from a single can of this treat.
Who Should Purchase This?
If you want to purchase a pack that contains several different types of wet food for your Siamese cat, the Purina pack has different assortments that cats all over the world enjoy.
Pros
Convenient pack with 24 cans.
Four different flavors in a single pack.
Available in both pate and gravy choices.
Contains fibers and vitamins.
Grain-free.
Cons
Some cats may have food allergies to certain types of fish.
Specs
| | Specs |
| --- | --- |
| Size | 24 x 3 oz Cans |
| Dimensions | 4 x 10 x 13.2 inches |
| Type | Wet canned food |
| Suitable for | Adult cats |
Label: Best for Urinary Tract Health
Purina has been around for quite some time and is recognized as making some of the best pets foods in the world. This particular type of wet canned food for adult cat is focused on keeping the urinary tract of your cat in top shape. It does that by reducing the urine's pH and keeping the cat's diets within the minimum magnesium limits.
There are many different flavors to choose from, such as chicken with gravy sauce, chicken and beef, ocean whitefish, salmon, turkey, and giblets, or you can opt for the variety pack, which has whitefish, chicken, and turkey and giblet cans.
Aside from its base ingredients, these cans of Purina Pro Plan Focus contain proteins, fat, fibers, but do also have some artificial flavors and meat by-products.
If you want your cat to avoid eating these, you should carefully read the ingredient label from the get-go. Some other ingredients are folic acid, vitamin D-3 supplements, vitamin B-6, vitamin A, and others.
Who Should Purchase This?
Does your Siamese cat look like they can use some help with their urinary tract infection? Purina Pro Plan Focus is looking to solve that problem through its special food, looking to provide low dietary magnesium and reduce urinary pH.
Pros
Good for urinary tract health.
Contains vitamins, minerals, and nutrients.
Available as a variety pack.
Convenient price.
Supports a healthy immune system.
Cons
Contains meat by-products.
Not gluten-free.
Specs
| | Specs |
| --- | --- |
| Size | 24 x 3 oz Cans |
| Dimensions | 10.8 x 3 x 7.9 inches |
| Type | Wet canned food |
| Suitable for | Adult cats |
Label: Largest Flavor Variety
Just like you don't like eating the same thing every day, some cats might not want to do that either. Contrary to the old saying "if it ain't broke, don't fix it", you could discover that your cat actually enjoys trying a different food flavor every now and then.
The Medley assortment of wet canned food for cats includes some dishes served in pate form, while others are in the sauce, broth, gravy, or even Florentine, for the gourmet cats of the world. Some of the best-selling flavors are tuna primavera, chicken in primavera sauce, turkey Florentine with garden greens, whitefish and shrimp with rice and spinach, and shredded white salmon with garden greens.
The ingredients will different from a variety of food to another, but they all contain meat by-products, corn oil, both natural and artificial flavors, several vitamin supplements, and taurine.
Who Should Purchase This?
If you're looking for a good brand with a wide variety of wet cat food flavors for your cat to enjoy, Medleys has no less than 22 different combinations for your Siamese kitten to try.
Purina Fancy Feast Florentine collection | Chewy
Bistro-inspired wet food recipes feature real meats and veggies in sauce for the high-protein nutrition your little carnivore craves. Enhanced with vitamins and minerals for overall well-being, and essential taurine for heart and vision health.
Buy at Amazon.com
Buy at Chewy.com
We earn a commission if you click this link and make a purchase at no additional cost to you.
Pros
A wide variety of flavors to choose from.
Available in pate form, or with different sauces.
Has vitamins and minerals.
Contains taurine.
Contains veggies.
Cons
Cans may arrive damaged.
Contains meat by-products.
Specs
| | Specs |
| --- | --- |
| Size | 24 x 3 oz Cans |
| Dimensions | 10.7 x 8 x 3.2 inches |
| Type | Wet canned food |
| Suitable for | Adult cats |
FAQs
Question: What do Siamese cats eat most?
Siamese cats love cooked ham or turkey, it's their favorite food. But, as for most cats, the best diet for Siamese cats is a mixture of dry, wet, and fresh food.
Question: Are Siamese cats skinny?
Siamese cats are naturally slim, have a slender figure and are one of the smaller breed of cats. 
Question: Do Siamese Cats Eat Tuna?
Siamese cats are picky eaters and can become malnourished if they are not with the taste of tuna even though tuna is generally safe for for Siamese cats if eaten in moderate levels, you shouldn't replace it with a natural, balanced meal. 
Question: Can Siamese Cats get Fat?
Siamese cats have a long and muscular body and if they are not eating a healthy and balanced diet, or not properly worked out they can easily get fat. Sometimes, weight gain results may be seen even after a couple of days of overeating, thus proper nutrition must be controlled.
Bottom Line
The powerful jaw of the Siamese cats suggests that it doesn't mind eating big chunks of dry or wet cat food, which means that the size of the kibbles and morsels aren't something you should worry about.
Since their digestive system is identical to that of every other cat, you need to make sure that, depending on the cat's age, they get all the right nutrients, proteins, and vitamins needed to grow and stay healthy.
There really isn't a recipe for finding the absolute best food for your Siamese cat but is rather a matter of experimenting with different bands and discovering the tastes and flavor that your cats find yummiest.
What is important is to feed your cat with both dry and wet food and, at least from time to time, add some raw treats in there. Never forget that cats are carnivores, so their hunter instinct will surely enjoy the taste of raw meat.
Further Reads