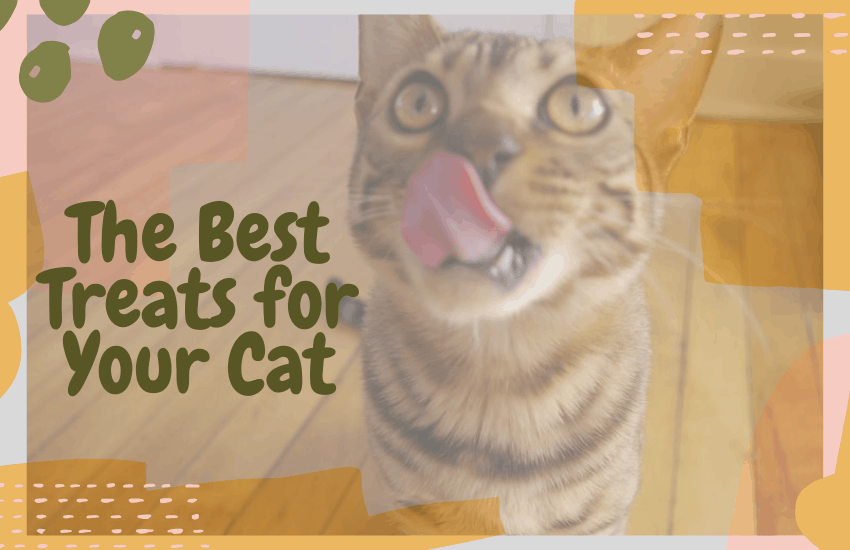 We love our cats, and our cats love treats. You can use these snack foods for lots of different purposes; you might just want to treat your cat, to distract them during combing or to disguise mediation, or you may be trying to train your cat. But not all treats are equal. Some are the equivalent of junk food while others can help us get extra vitamins and minerals into our pets.
There's a variety of different types of treats on the market and lots of different brands. To help you choose which is best for you, we've come up with this list of our favorites. Whatever you're looking for, there will be something for you on this list that includes kibble toppers and whole freeze-dried fish such as Vital Essentials Minnows.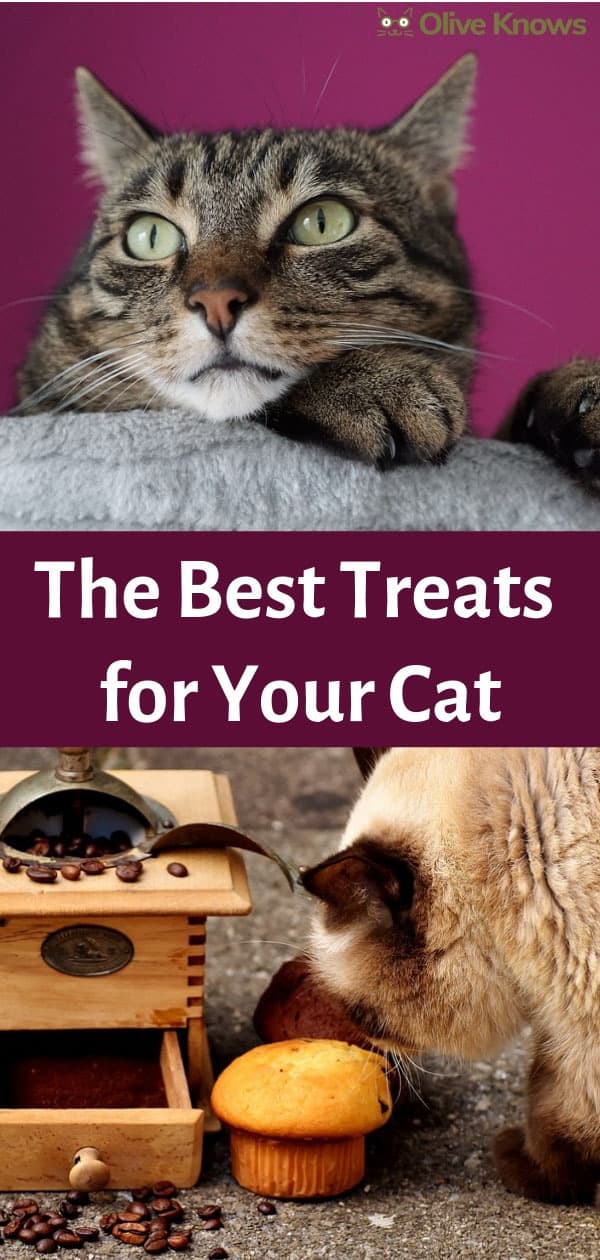 Does my Cat Need Treats?
Unless your cat is on some sort of restricted diet, then it's likely that they are getting all the nutrition that they need from their cat food. If they are on a restricted diet? Then it's best to follow your cat's advice. So the honest answer to this question is that no, cat's don't need treats.
However, giving your cat something tasty to eat can be a really great way of bonding with your pet. It can also be helpful to give your pet some structure; if you always give your cat a treat just before you go out, and another when you get back, it helps them form positive associations with those events and can help prevent stress.
What's in Cat Treats?
Head to any pet store and you'll find aisles packed with different kinds of treats. The packages make some bold claims about how much your cat will enjoy them but are they actually good for your pet? Unfortunately, in many cases, the answer is no. Here are the things you should be looking out for on the ingredients label:
Fillers are low-quality ingredients that bulk up pet food or treats. They're usually made from fiber and are added because they're cheap. When reading the label, the first ingredient is the one there is most of, and as you go through the list they will make up a smaller proportion of the recipe. If you see things like 'ground yellow corn' or 'cornmeal' high up the list, then these treats are probably low in nutrition. Look instead for treats where the majority of the ingredients are meat or fish.
Grain/Carbohydrates are also common in pet products. Not only do they bulk up food, but they also contain a high number of calories. Cats are obligate carnivores, meaning they must have meat in their diets to get all the nutrition that they need. When the bulk of their food is carbs, they end up with the same problems we humans do: becoming overweight and at risk of diabetes. As with humans who have a gluten sensitivity, wheat can cause digestive discomfort for fur babies is best avoided.
Sweeteners are often included in pet treats to make them more attractive to the animals. Just like we enjoy something sweet, so do our fur babies. Unfortunately, added sugar has the same effect on cats as it does with us; it puts them at risk of weight gain and the associated health implications. Artificial sweeteners are no different, with some actually being toxic to cats.
Meat Meal might sound like a good ingredient but it can be a low-quality product. It's made from the skin and flesh of a chicken (no bones, feathers, feet etc.) that is ground down. While a good quality manufacturer can preserve the nutrition through this process, some meal is much poorer quality than the meat itself.
Salt is vital to cats, in the same way it is to humans. Your pet's diet should include some salt, but just like with humans, too much salt is a bad thing. Whereas for us it might lead to high blood pressure, excessive sodium can be fatal to cats. Unfortunately, many treats are high in sodium, so make sure that you keep an eye on the amount your cat is having.
The Best Cat Treats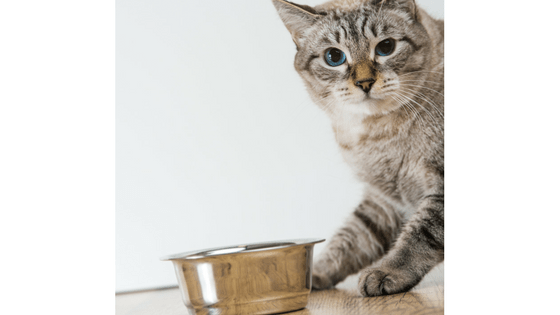 Kibble Toppers
If you are feeding your cat a good quality pet food then they shouldn't need any additions. However, some cat parents want to have a bit more control over their cat's diet and so they choose to add a 'kibble topper'. These come in two varieties, soups or gravies, which help moisten dry food or protein-rich products that can be used to make sure your cat gets all the protein it needs.
Intended to be used as a treat meal or to top off dry food, these sachets contain a grain free meat treat that is cooked in gravy.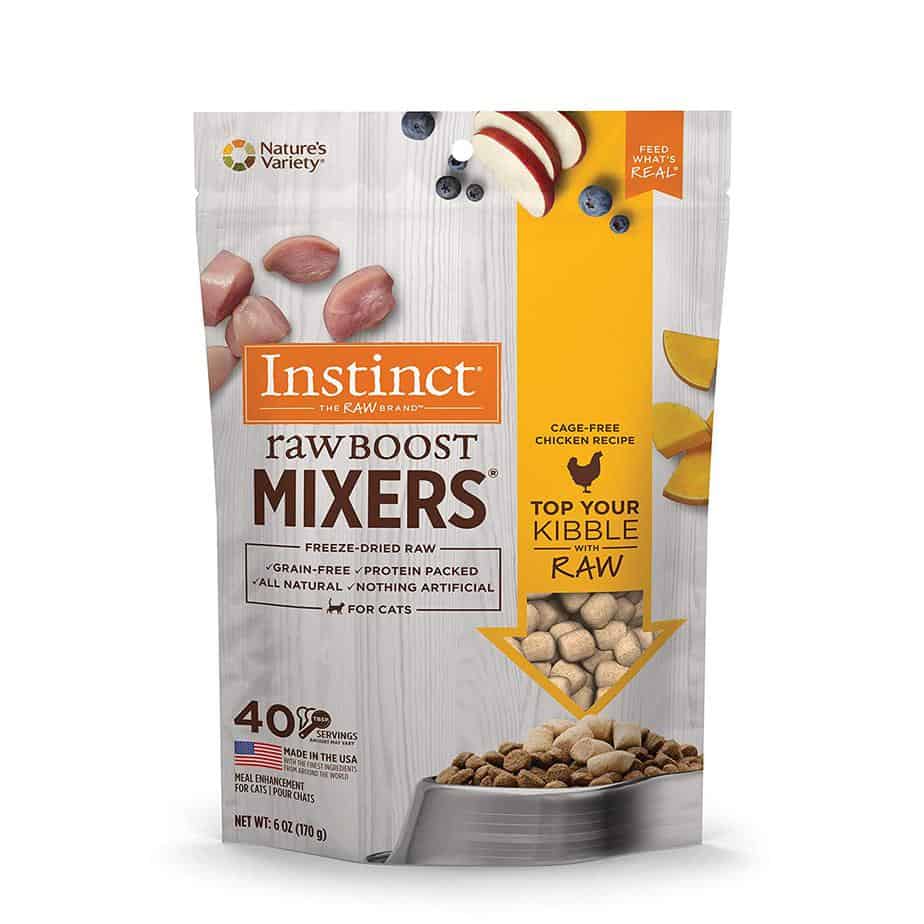 There little morsels are freeze-dried pieces of raw chicken. They contain the protein that cats need to give them the vital element taurine that they can only get from meat.
To use this topper, mix it with water as per the instructions to make a broth that you can use to moisten the kibble. It comes in both chicken and fish flavors to suit your pet's preference.
From the makers of Petchup, this gravy topper is one of three products from this maker aimed at cats. The others are Meownaise and Catchup. We love the puns, and your cat might just love a meaty topping to their kibble.
Smart Treats
This category of treats is the one that makes you feel good to give them to your pet. While Tiddles thinks they're getting spoilt, you're actually giving them something beneficial to their health. Whether it's added nutrition, hairball control or dental health, these treats work hard for your pet's wellbeing.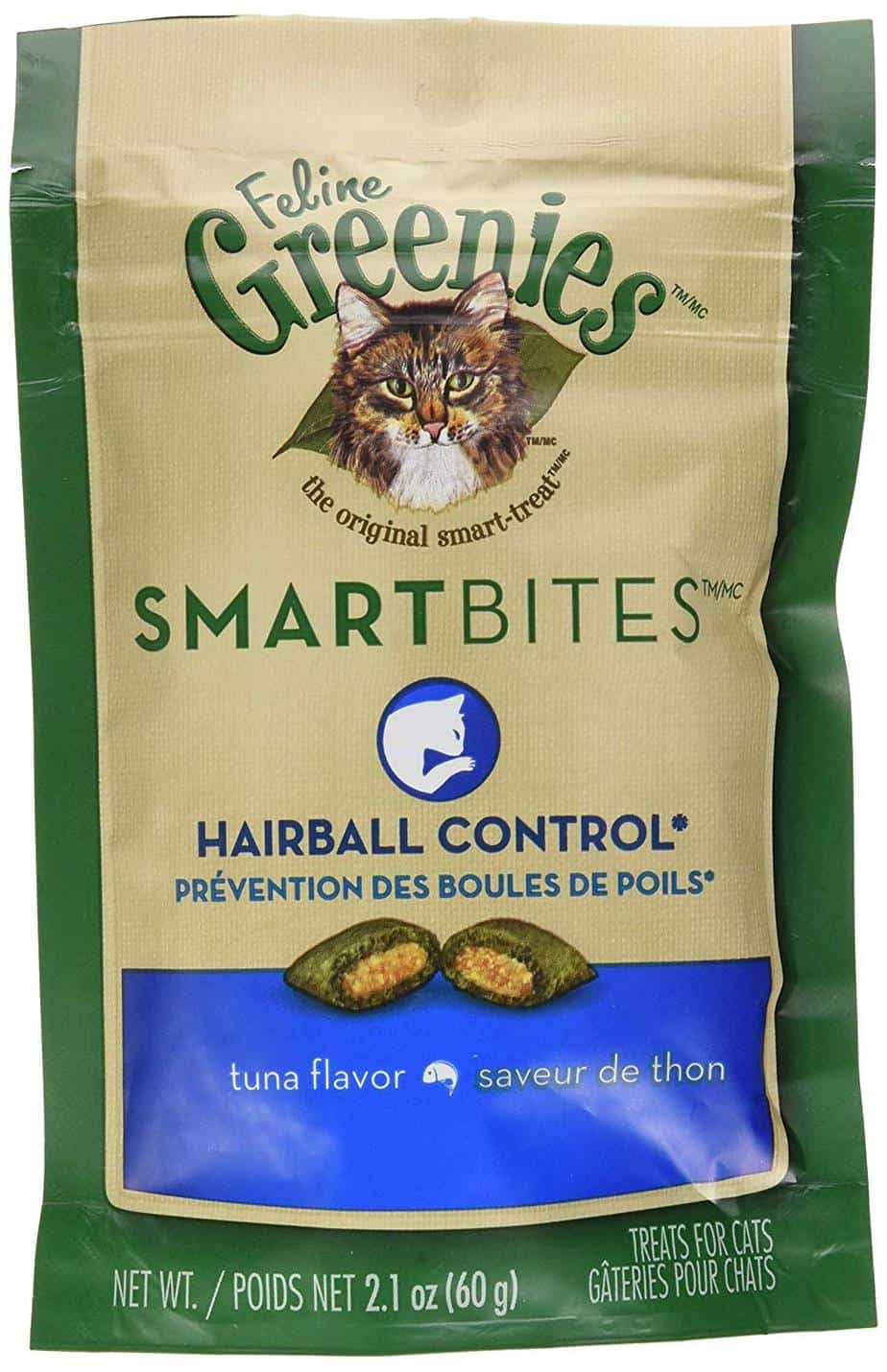 Designed to minimize the formation of hairballs in your cat's digestive system, these treats have a crunchy outside and a soft center. They work because of the fiber content, which is mixed with a protein to give your pet what they need.
From the same manufacturer as the hairball control treats, these little pockets are the perfect way to get a reluctant pet to take a tablet. If you've ever tried to get a cat to swallow when it doesn't want to, you'll know why these are a great addition to any pet owners toolkit.
Made from organic Matatabi sticks, your cat will love chewing on these pieces. The bonus is that while they do, they are getting their teeth cleaned and helping stave off fish-breath and gum disease.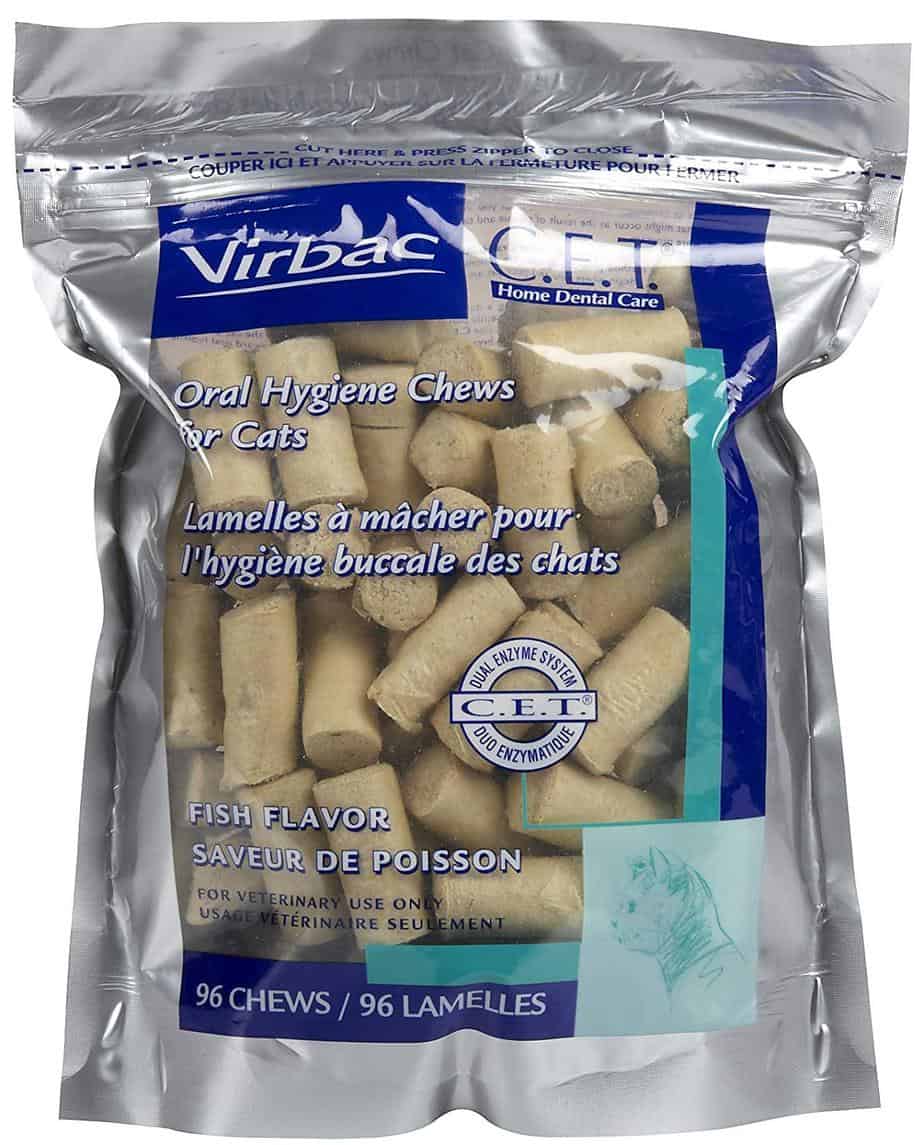 Made from freeze-dried fish, these treats have a rough texture that helps clean the teeth as your pet chews. They also contain an exclusive enzyme formula to help break down tartar.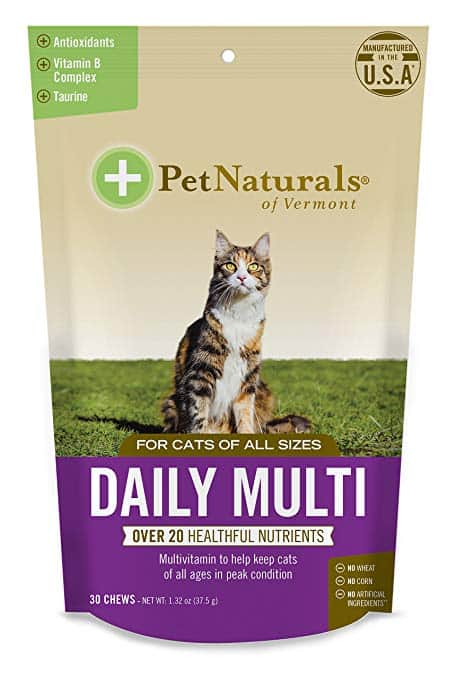 Developed by vets to include over 20 essential vitamins and minerals for your cat, these treats are free of grain that might upset your pet's digestion. Includes the all-important taurine.
Freeze-dried Treats
If you want to give your fur baby a hit of pure protein, then freeze-dried treats are the way to go. Whether they are pieces of meat or fish, or whole prawns or small fish, you know that you're giving your pet an additive and filler free does of goodness.
Yes, you're seeing right. This treat is tiny, freeze-dried whole fish. This is our favorite treat because not only is it a pure product with no additives or preservatives, but it packs a nutrient punch. With high protein and lots of minerals (calcium from the bones) and fish oils, this is the perfect way to pep up your cat.
No meat meal to be found in this product, not even chicken legs! This one is made from 100% chicken breast with no other ingredients. At just 2 calories a bite, they're great to treat a cat who needs to watch their diet.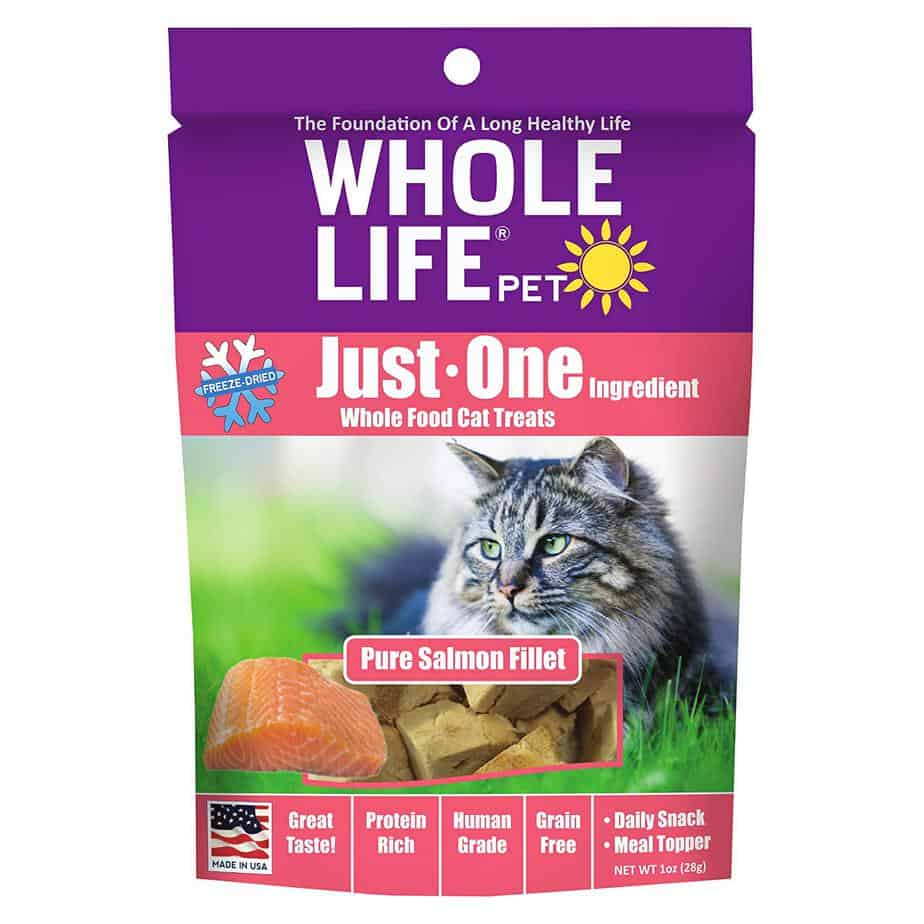 You may wonder if your pet eats better than you do after treating them to these! Made from 100% wild Alaskan salmon fillet, this treat contains protein and Omega 3s to keep your pet healthy and happy.
I once had a cat that loved these so much, he would start to drool as soon as he saw the packet. Just like the chicken version above, these shrimp bites are simply freeze-dried shrimp, nothing else.
Homemade Treats
With recent product recalls on some pet foods, may owners are wanting to take extra precautions when it comes to their cat's diet. While there are lots of great quality pet treats available (such as those above) if you want to be 100% certain that you are giving your cat what they need then making your own is one way to go about it.
You can feed your cat a treat meal, such as combining a tin of tuna with a beaten egg, and a little flour and parsley (a blender is a good way to combine them) to create a healthy meal. Alternatively, you could bake up a batch of treats such as these Kitty Delights from Serendipity and Spice. There are many more recipes to be found on the internet if you want to do this on a regular basis.
Treat Feeders
One way that you can treat your cat and keep them entertained is to use a treat feeder. These can be simple devices that you fill with kibble that rolls out as your cat plays or more complex devices that help stimulate your pet's natural instincts. If you want to take treats to the next level, this is how.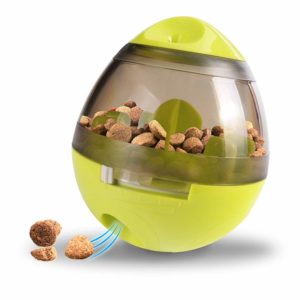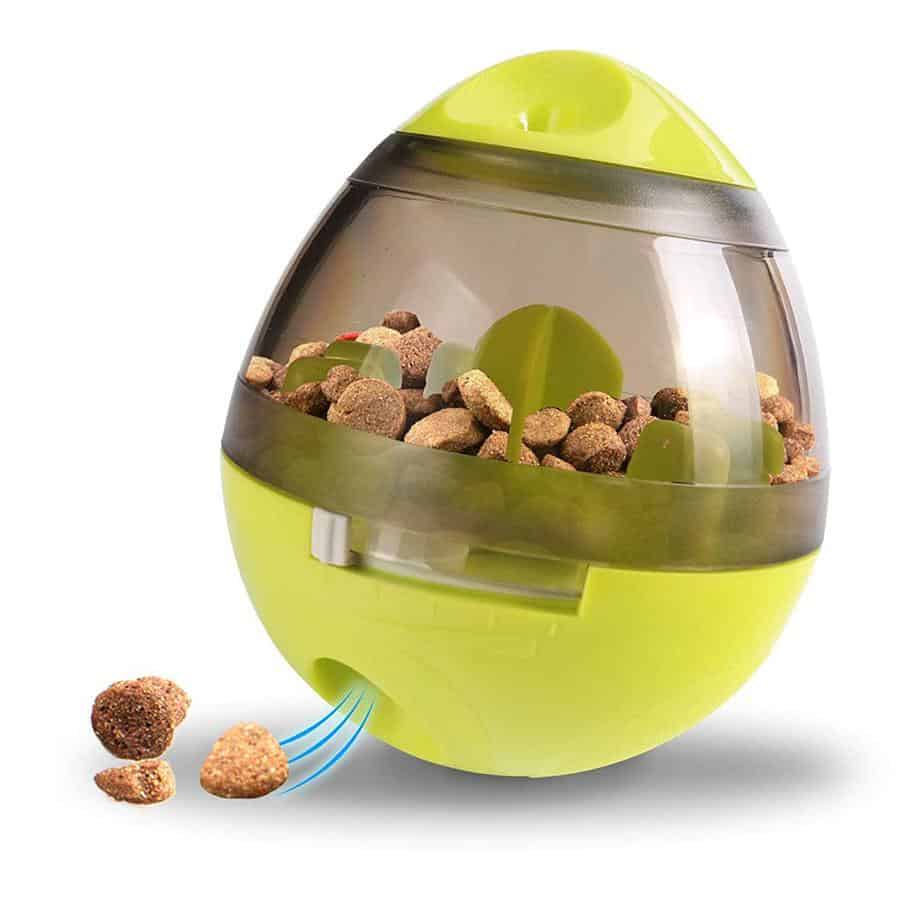 Suitable for cats or dogs, a good bat with a paw will issue a treat for your pet to enjoy.
This maze will work with treats or your pet's favorite catnip toys. There are three difficulty levels, so your cat won't master this one too quickly. Hide treats in the maze and let your cat sniff, paw and explore until they find them.
This device works for food as well as treats. Fill it up and let your cat work for what they get. They have to patiently paw their goodies down the tree, slowing down even the greediest eater and making meal times fun.
Not just one, but five different games for your pet to play to get a hold of their delicious treats! This activity center encourages them to pay, bat, sniff and lick their way to treat heaven.
As you can see, there are plenty of treat options to choose from for your cat!  We hope that you enjoyed this list and that it helps you to choose wisely when it comes to pampering your pet.
Continue reading:
Meow Mix vs Friskies [2022]: Which is Better?
Meowbox vs KatNipBox [2022]: Which One to Go For?