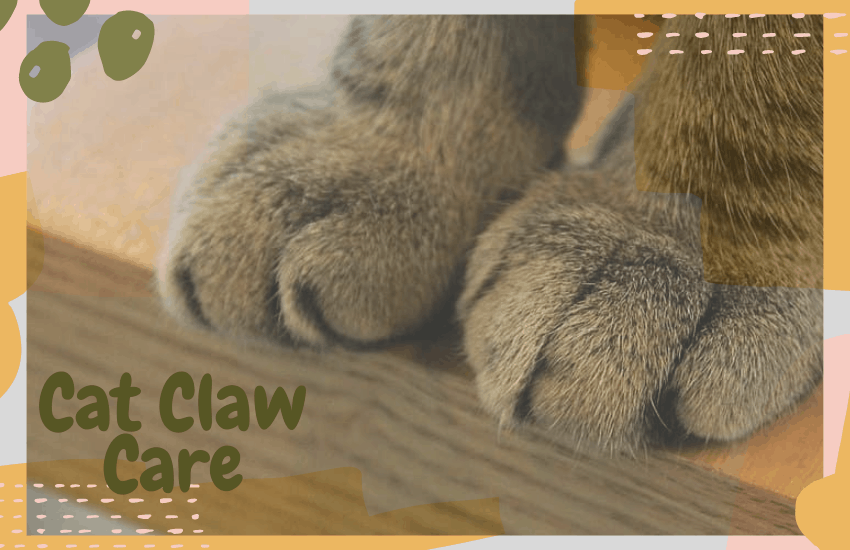 Claws are an essential part of a cat's body. Not only is it one of the most important tools that a cat uses to defend itself, but it is also what they use to scratch and mark their territory.
Keeping those razor sharp scratching machines in top shape is one of the many responsibilities of being a cat parent; it should be a part of every cat's health regime.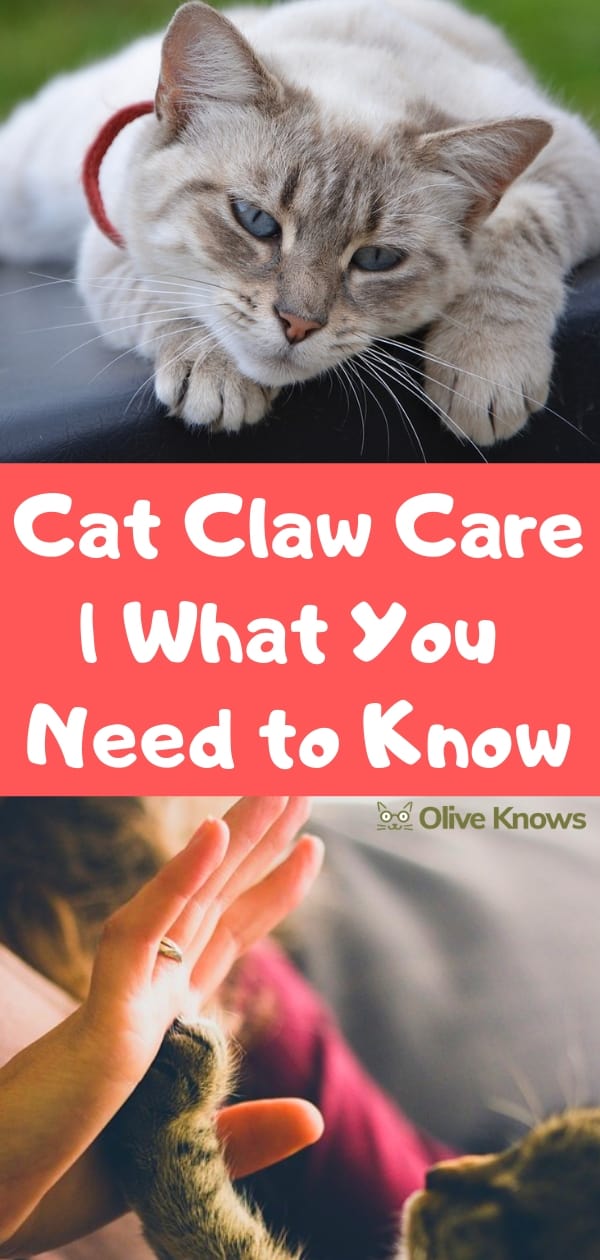 A cat scratches in order to shed the dull outer sheath of the nail. It also helps relieve stress, stretches out, and provides exercise to the muscles in their toes, feet, legs, shoulders, and neck. As mentioned above, it also helps them mark their territory by activating scent glands in their paws.
Keep reading to find out how you can care for your cat's claws with ease, why it is so important to say no to declawing, and what you can do to make the nail trimming experience pleasant for both you and your cat.
Is It Necessary To Trim Your Cat's Claws?
Regular trimming of your cat's nails will decrease the tendency for the nails to become stuck in carpets, bedding, etc. It will also help reduce the damage done to your belongings if kitty decides to scratch at them!
Sometimes sick or older cats may develop nails that grow into their paw pads so it is very important to keep a regular nail trimming schedule to prevent this from happening.
Prepping For Nail Trims
Ideally, nail care should be started when the cat is young. However, an older cat will learn to tolerate nail trims with time and patience. The best way to introduce nail trimming is to be gentle and reinforce with treats and attention. Here are a few tips to prepare your cat for a pawdicure!
A week or two before attempting the nail trim, get your cat accustomed to her paws being handled. It may take a few attempts but make sure to give treats and lots of love so kitty is comfortable and relaxed.
When your cat has stopped reacting to the paws being handled, gently hold a paw in one hand with your thumb on top of one of the toes and your forefinger on the pad on the bottom. Give more treats!
Practice squeezing your thumb and forefinger together so it pushes the claw clear of the fur. Be very gentle!
Once you can confidently handle the paw without objection, you are ready to trim!
It is important to move in stages. Your cat needs to be reassured that this is a positive experience. Get the help of a second person to cuddle the cat while you trim if you can. The goal is to make this as stress-free as possible for both you and the cat!
How To Trim Your Cat's Claws
Now that you are ready to start trimming, you need to make sure you have the right tools on hand. Get a nail clipper meant for cat nails. Don't use a dog nail clipper, because it's too big and human nail clippers will split the nails. The cat's nails are smaller and thinner so use clippers specifically designed for their size and shape.
Patience is key. Don't attempt to trim all the nails at once. Trim one or two, reward kitty with treats and attention, and let her go. Cats do not do well when restrained so let her adjust to it at her own time. Eventually, she will learn to tolerate it.
Read our full guide on how to properly restrain your cat before you clip her nails.
Choose a time when your cat is relaxed, perhaps just after eating. Make sure your cat is resting comfortably. Clip just the very tip of the nail. DO NOT clip the pink quick or the slightly opaque area that outlines it. There is blood supply running through the nail. If your cat's nails are light-colored, you can see the pink part.
The quick contains nerves and blood so pay extra attention that you don't cut into it and cause pain and bleeding. The idea is to blunt the claw and remove the tip. If your cat has dark colored nails, be extra careful that you do not get close to the quick.
If you accidentally cut into the quick don't panic. Stop the bleeding with a little cornstarch. Soothe your cat by talking softly and stroking her head. Depending on how much of the tip you remove and how active your cat is, a trimming every few weeks will be sufficient. If your cat absolutely refuses to allow you to clip her claws, get help from your veterinarian or a professional groomer.
Remember to always end each session on a positive note by giving lots of attention and treats!
Healthy Paws And Nail Care
Cats need healthy feet! It helps them in all their antics, from scratching to climbing to other acrobatics. That is why it is important to examine and clean your cat's paws regularly to make sure they are in great shape.
Once a day, give your cat's paw a gentle wipe with a damp cloth or pet wipes. This will make sure there are no unhealthy or toxic substances stuck to the feet which could not only cause pain but also end up on the tongue during grooming. Don't forget to keep your floors and other household surfaces free of debris and chemicals too!
Cats are natural explorers so it is not unusual for them to get into nooks and crannies. Check regularly for cuts, scrapes, and splinters. Make sure to remove any splinters or debris right away with tweezers. Clean any small cuts and if you notice any blood, pus or odor, take your cat to the vet right away. This could be the start of an infection and you would want that treated right away. If you have a long-haired kitty, you may notice that they have hair sprouting in between their toes. If this is a cause of concern for your cat (if your cat licks at the hair all the time!), trim them with a small pair of rounded scissors.
Your cat's paw pads are very sensitive. Avoid letting her feet touch freezing patios, hot sidewalks or other uncomfortable surfaces. If you notice your cat cleaning the paws obsessively, limping or favoring one leg, please pay extra attention – she may need to see a vet!
Say No To Declawing!
Declawing is a controversial topic, one that should not be taken lightly. Declawing is actually an amputation of the last joint of your cat's toes. It is an irreversible surgical procedure with a strong potential for secondary complications. Imagine having the last joint of your own fingers amputated; not a pleasant thought!
A cat's claw is not a toenail. It is actually closely adhered to the bone. So close that in order to remove the claw, the last one has to be removed. Regardless of how advanced technology becomes, declawing is an inhumane act. It is a painful surgery with a painful recovery period. Don't forget that the cat still has to use its feet to walk, use the litter box, jump, and scratch. They do not have the luxury of putting their feet up in bed after surgery!
Sometimes declawing may lead to secondary contracture of the tendons. If this happens, your cat will find it uncomfortable to walk. She will start to place more weight on her hindquarters to make up for missing joints on her front paws. This will cause her to be out of balance.
Being out of balance is extremely distressing to a cat whose very life is about balance. Your cat can also become insecure and distressed, both physically and emotionally. She can lash out by peeing on your favorite rug or spraying on your furniture. You may also notice that kitty may become hostile towards people and also develop an aversion to the litter box because of the pain associated with scratching in the litter after a declawing procedure.
When you declaw, you are depriving the cat of her primary means of defense, leaving her vulnerable to predators if ever to escape outdoors. You also alter the conformation of the feet.
One of the common reasons that people consider declawing is to keep their household furniture intact. However, it is not necessary to resort to such drastic actions because there are many easy solutions available.
A great option is Soft Claws, lightweight, vinyl nail caps that you glue on the cat's front claws. They are great for homes with small children and are useful for people who are away from home all day. Soft Paws are easy to apply and last about four to six weeks. You can have fun with colors, giving your kitty a colorful manicure each time! One thing to remember is that nail caps and nail trimmings should only be used on indoor cats! You can also get kitty some great scratching postsand have a few around the home.
In conclusion, it goes without saying that all cat parents need to be proactive when it comes to the health and wellbeing of their cats. Be patient with training, offer love and kind words and stay clear of punishment. Cats do not understand punishment so you will only end up breaking your cat's spirit.
Please avoid declawing and encourage your friends and family to learn the pitfalls of declawing. There are veterinarians that offer this as a quick option but do not consider it! With patience and a little bit of effort, you can train your kitty to stay clear of your valuables. Declawing is actually illegal in many European countries as it is deemed to be inhumane (Big high five to them!).
Remember, ALL PAWS NEED CLAWS!
Continue reading:
Why You Shouldn't Declaw Your Cat
What is the Best Cat Anti Scratch Spray? My Top 3 [2022 UPDATE]