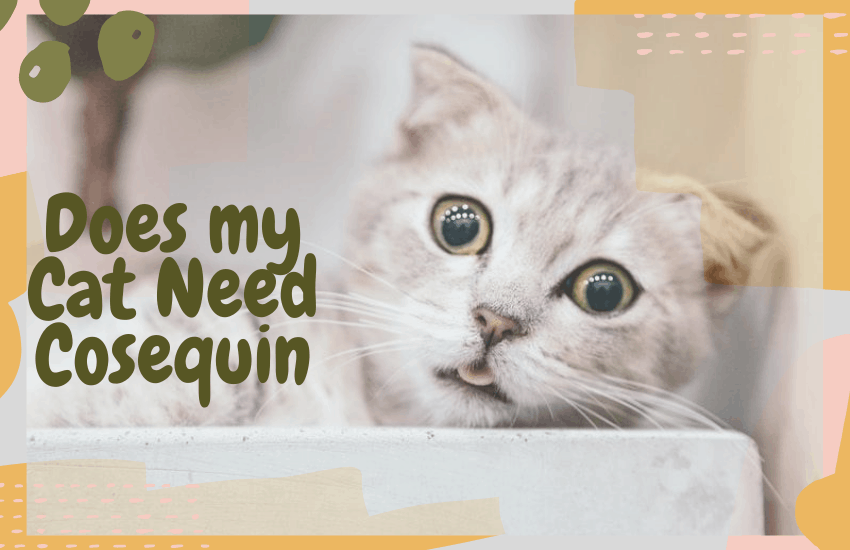 Like humans, cats should be getting all their nutritional needs met by their diet. If you are feeding your pet on good quality cat food, they shouldn't need anything more. However, you've probably noticed that there is an increasing number of cat supplements available. Are they necessary?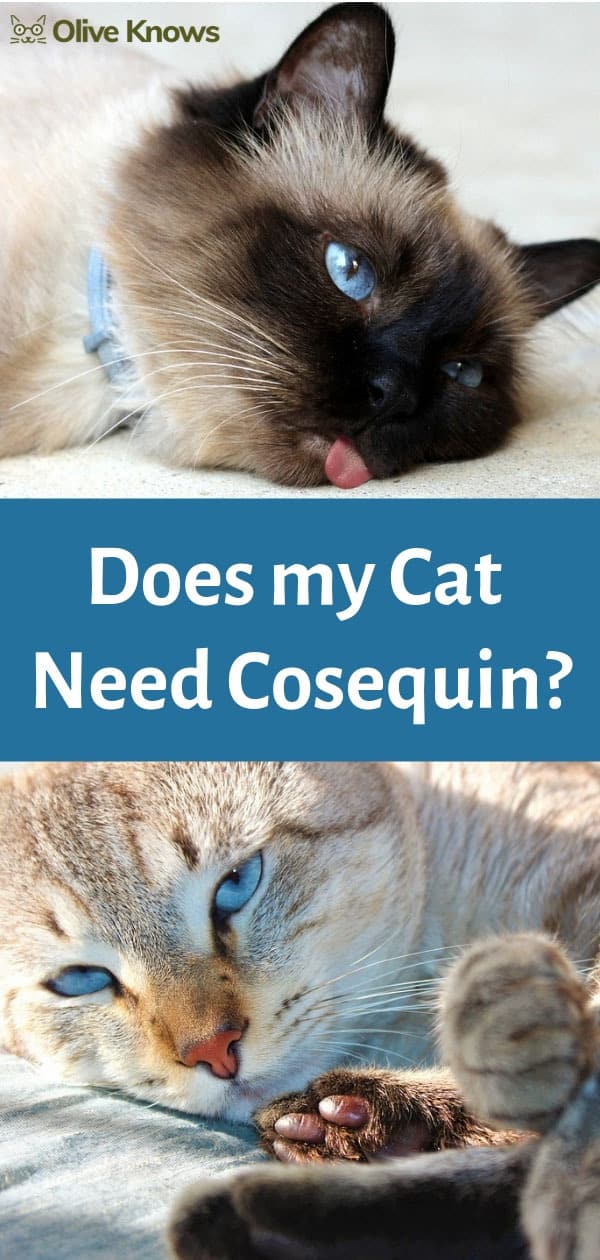 Cosequin is a supplement that is specifically aimed at helping maintain joint health in your cat. It's the number one vet recommended a joint supplement brand, and can also help maintain bladder health. If you think this might be helpful to your cat, then read on.
Cosequin for Cats
What is Cosequin?
Cosequin is the brand name for a supplement for pets, made by Nutramax Laboratories. It is a mixture of glucosamine and chondroitin, which are popular supplements for joint health in humans. Cosequin mixes these with a natural chicken flavor and provides a dose that can be sprinkled over food. It has become the most recommended supplement for joint problems in cats and is also recommended for bladder problems.
The selling point for Cosequin over other supplements made with similar substances is that Nutramax has developed types of glucosamine and chondroitin which have a very low molecular weight, making them more easily absorbed. Side-effects are rare for pets who take Cosequin but you should watch your cat for signs of diarrhea.
What is Glucosamine?
Glucosamine is a mineral that can be extracted from the shells of shellfish, to create a nutritional supplement. It can also be made in the laboratory. It's a substance that is found naturally in your cat's body, in the fluid around the joints and in their bones and bone marrow.
Glucosamine is used in the body for building cartilage. That's the tough connective tissue that can be found in joints throughout your cat's body. As your pet gets older, the levels of glucosamine in their body naturally lowers, and the cartilage starts to show signs of wear. Some studies have shown that glucosamine can help reduce pain, stiffness, and swelling in the joints of people with osteoarthritis. It can also help joint mobility in people who don't have arthritis. It is worth noting, though, that a review of clinical trials for humans has shown that supplements are no more effective for pain relief than the placebo effect.

What is Chondroitin?
Like glucosamine, chondroitin is found naturally in cartilage in the body. It is a complex sugar, that helps to give the cartilage its elastic quality. Testing on animals has shown that taking chondroitin supplements can help prevent cartilage from breaking down and that it has anti-inflammatory and pain-relieving properties.
Chondroitin used in supplements is usually extracted from cartilage taken from a cow's body but sharks and whales are also used. This makes chondroitin a problematic supplement for humans following a vegan lifestyle, but as cats are obligate carnivores (they need meat to get all their nutritional needs met) this shouldn't be a concern. If you would like to read more about vegetarian or vegan diets for pets, please follow this link.
Why choose Cosequin?
So, what makes Cosequin different to other glucosamine and chondroitin supplements that you could buy? The manufacturers say that the differences are three-fold:
It is manufactured under high-quality standards.
Every batch is tested to make sure that it meets the claims on the label.
It is available in a range of formulas to make sure that it meets the needs of your pet.
In studies, the Cosequin formula has been shown to be safe, effective, and bioavailable– your cat will be able to absorb and use the medication in its body. If supplements aren't bioavailable, then they are simply not digested and pass through the body as waste.
Other manufacturers of similar supplements exist. Where Cosequin has the advantage is the thought they've put into getting your cat to take a tablet. If you've ever tried this, you'll know how difficult it can be; imagine doing that every day! Although there are solutions such as Greenies pill pockets, Cosequin comes in a meat-flavored capsule. You simply have to sprinkle the contents over your cats food and they will eat it up.
If you've found a human glucosamine & chondroitin supplement and think you can give that to your pet, please don't. Although the substances themselves should be the same, they may be packaged with other chemicals which may be harmful to cats.
This high-quality supplement contains glucosamine and chondroitin in a meat-flavored powder that can be sprinkled over food.
Feline Greenies Pill Pockets
These hollow treats are chicken flavored and the perfect shape to hide a pill from even the most suspicious cat.
Signs & Symptoms of Joint Pain
Just like humans, cats begin to show signs of aging as they get older. When the joints begin to break down, they can become painful and stiff. If you notice that your cat is not as active as it once was, it could be osteoarthritis. Signs to look for include:
Becoming less active.
Not using their litter box (because it is painful to get in and out of it).
Hesitating before they jump or climb the stairs.
Swelling or obvious discomfort.
If you see any of these signs in your cat, it is important to take them to your vet to make sure that there is no injury or other problem. However, it is not just older cats who get arthritis. Younger cats who have had an accident, injury or surgery may also be prone to developing arthritis. You know your cat– if you see any worrying symptoms then take them to the vet.
Bladder Health
Some vets also recommend Cosequin for bladder health. The reasoning behind this that the lining of the bladder is made from similar substances to cartilage. If this lining becomes damaged, urine can seep through it and irritate the bladder itself. Adding glucosamine and chondroitin to your pet's diet may be helpful in preventing the lining from breaking down.
Other Ways to Help
Dietary means
First and foremost, if your cat is having joint pain then you want to make sure that they are not carrying any extra weight. The less they weigh, the less stress goes through a joint when they move. So, if Felix has put on a few ounces, now is the time to make sure you're measuring your portions accurately and not being too generous with the treats.
Look for foods with high protein. This will help support your cat's muscles, and that will take some pressure off sore joints. Cat's protein needs change as they get older, so look for a 'senior' food with a minimum of 35% protein.
Also, make sure that kitty is getting plenty of Omega 3 oils from oily fish. Choose varieties with salmon, mackerel, sardines or herring. Alternatively, you can add a fish oil supplement to your cat's diet.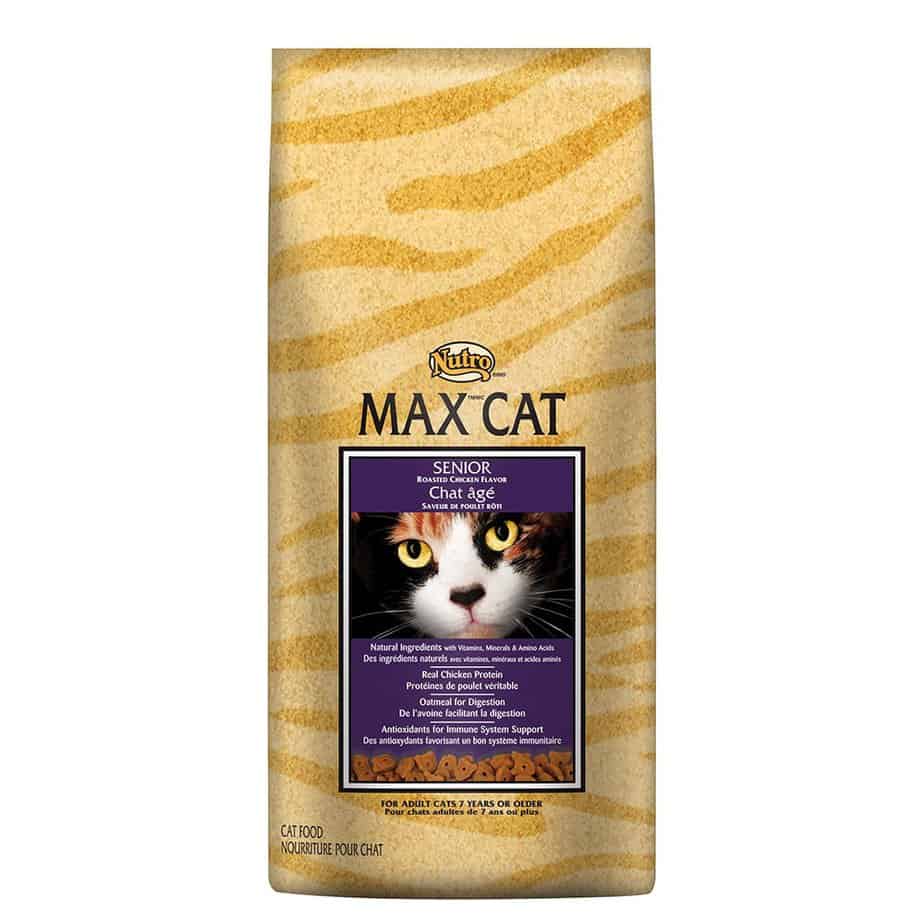 This food is specially made for senior cats and includes added vitamins and minerals to help support a healthy immune system, coat, and joints.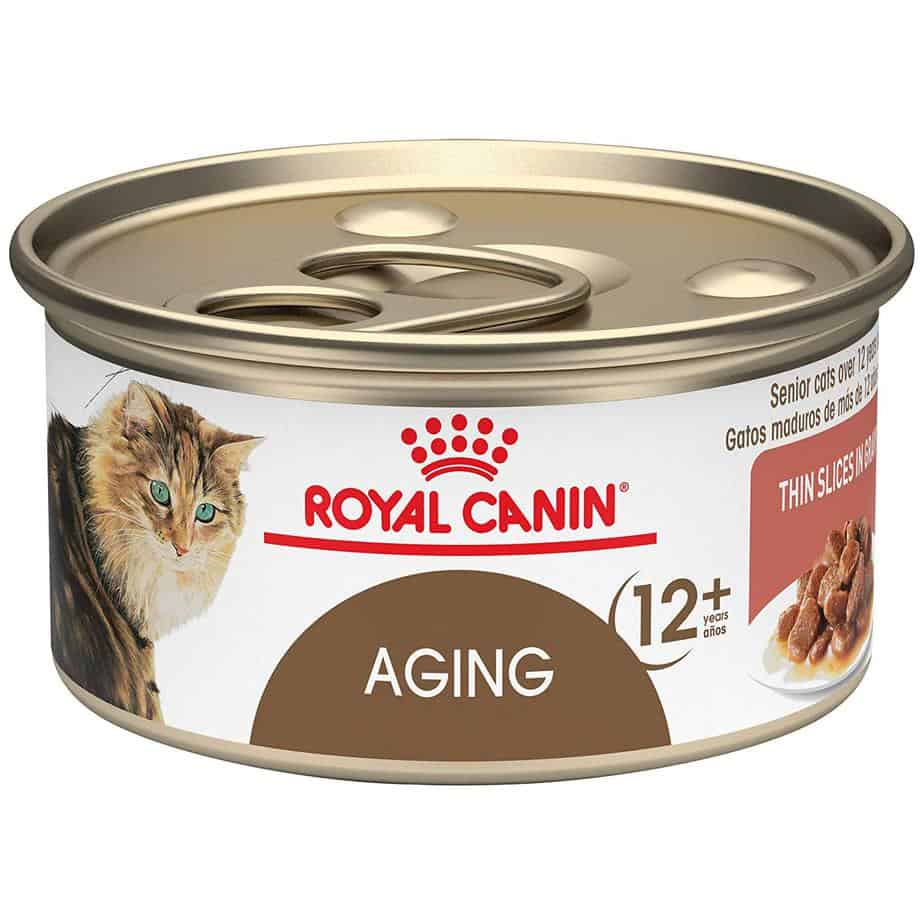 This recipe has been formulated to include high levels of fatty acids, EPA and DHA to support healthy joints. It comes in thin slices to help older cats bite it, and as reduced phosphorus levels; important for cats with kidney problems.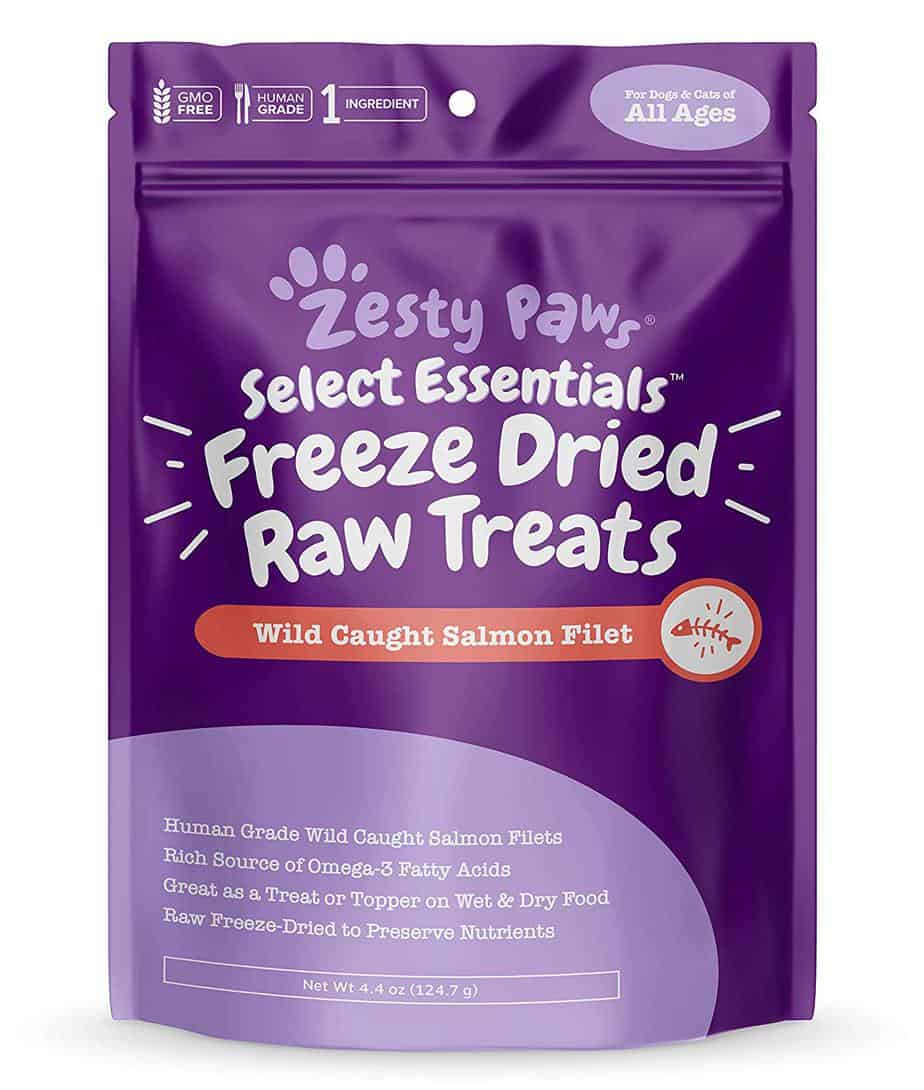 Made from human-grade salmon, these chewy treats are freeze dried. They're packed with Omega 3 oils to help keep joints supple.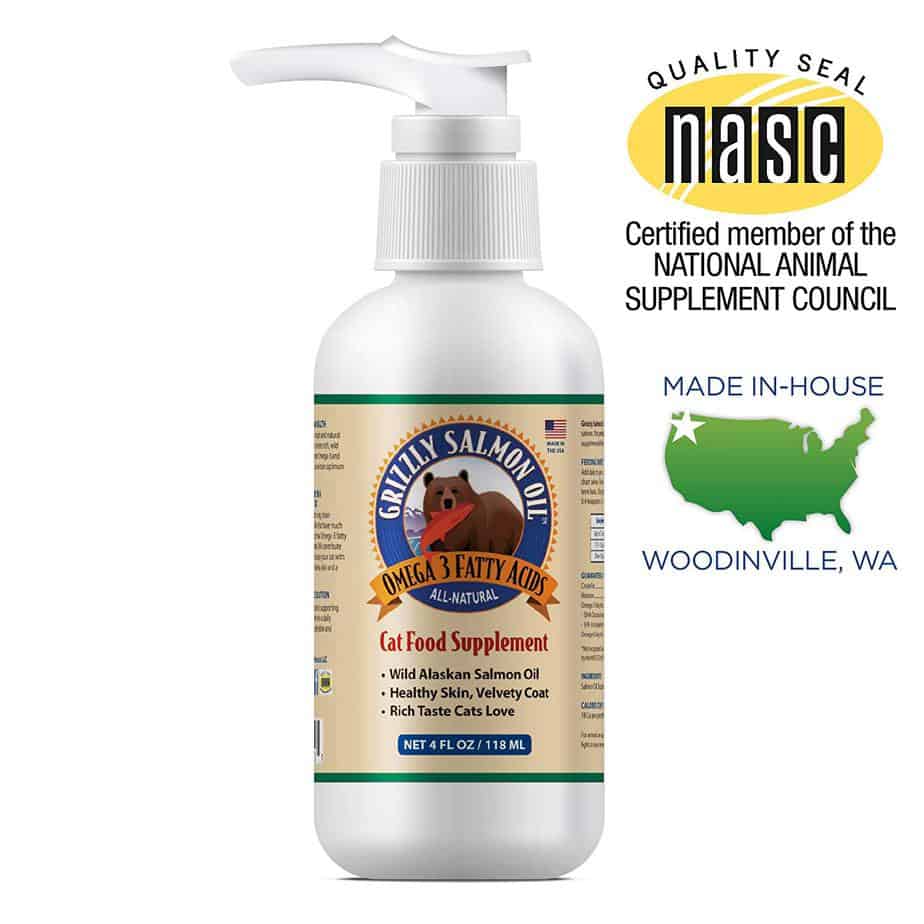 100% pure salmon oil, that you can add directly to your cat's food. Full of those fatty acids to help support your cat's general immunity and coat as well as joints.
Other Supplements
Glucosamine and Chondroitin aren't the only supplement claim to help with joint problems in cats, and Cosequin is not the only brand that contains them that has been specially designed for cats. Here are a few alternatives: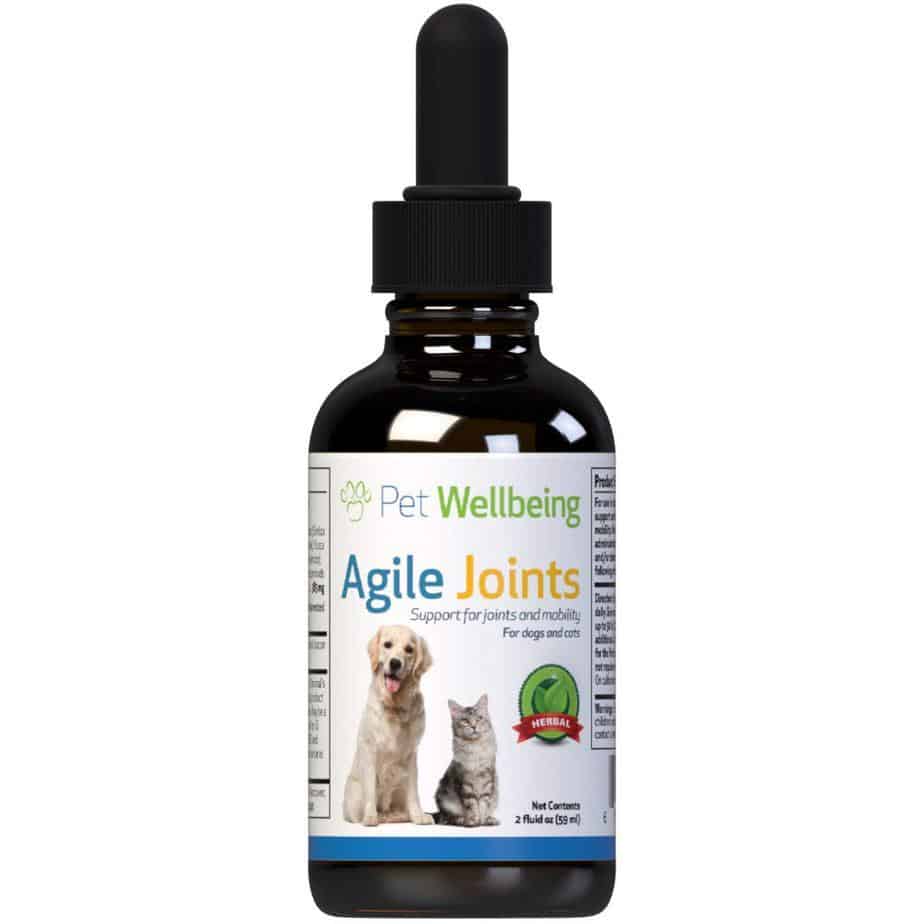 This is a herbal supplement, with 10 different ingredients that are all said to help with joint health. It comes in the form of bacon-flavored drops, that can be added to your pet's food.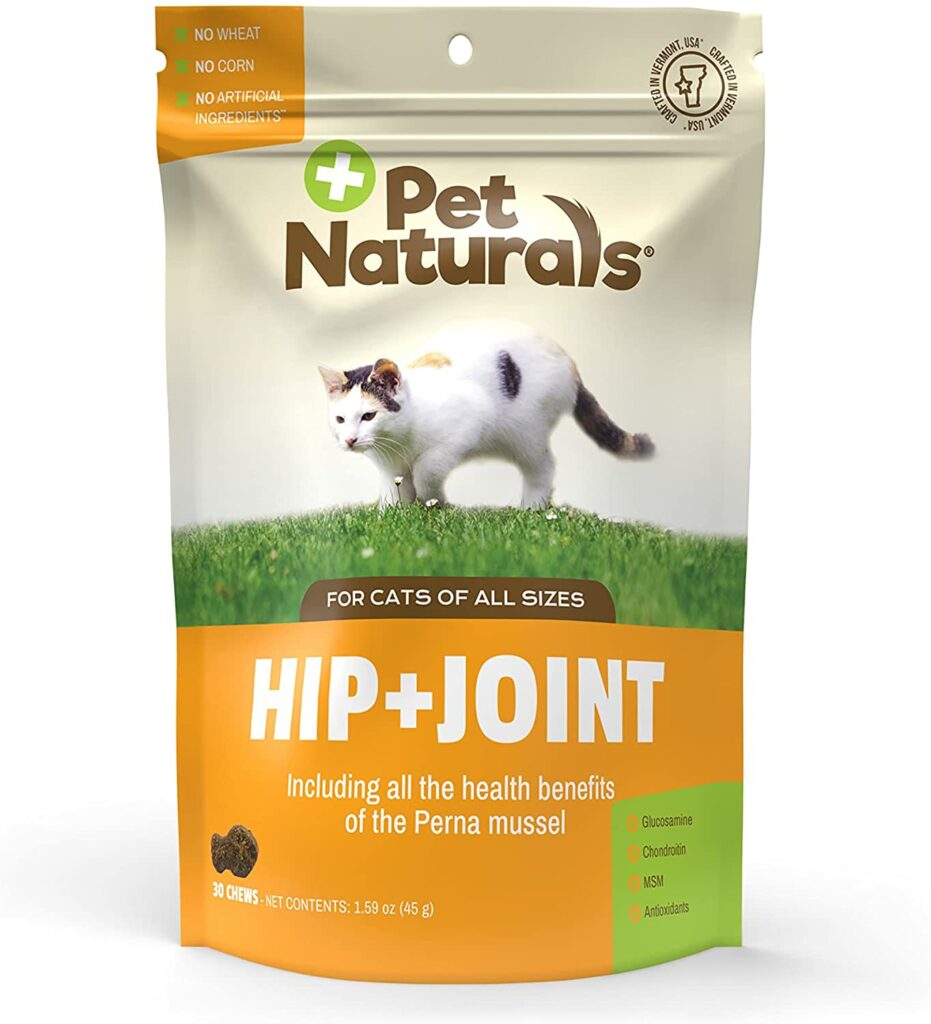 This mix of chondroitin and glucosamine comes combined with MSM, a natural source of sulfur which helps support the structure of joints. It also contains extracts of green-lipped mussels from New Zealand.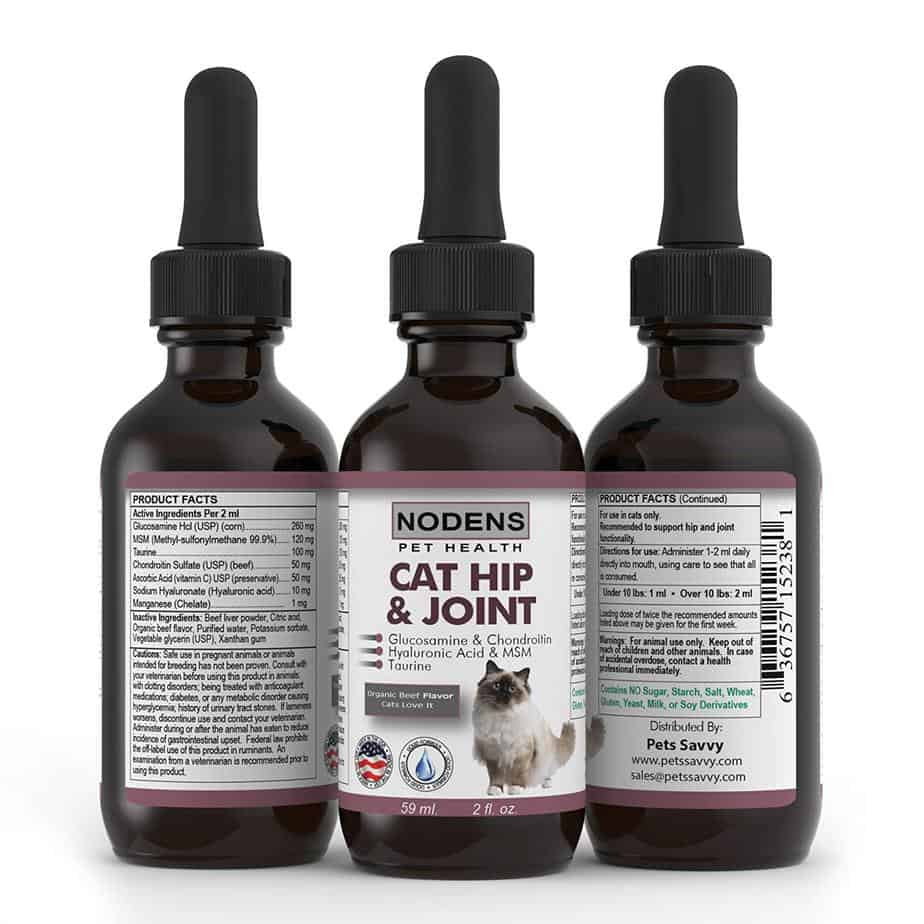 Beef-flavored drops, containing glucosamine, chondroitin, MSM and hyaluronic acid alongside vitamins and taurine. Made in the USA.
Exercise
It's much easier to get a dog suffering from arthritis to take part in an exercise program. They don't mind gentle walks or paddling about in water but your cat will probably be less keen to build strength that way. It's important that your cat keeps moving, to avoid other problems including weight gain which will only make joints sorer.
The best way to get your cat to move around is to try and engage them in some gentle play. Avoid anything that might make them run, jump or leap. Once they've had some exercise, encourage them to calm down with gentle strokes or massage of the affected area; ask your vet for a demonstration.
Heated Cat Beds
As you may know from your own experience, joint pain can be greatly helped by treatment with heat. The feline version of this is a heated cat bed; a regular bed that comes with either a microwaveable or an electric pad that maintains a certain temperature. We've written a whole article about heated cat beds here. Our choice was the Thermo-Kitty Heated Cat Bed.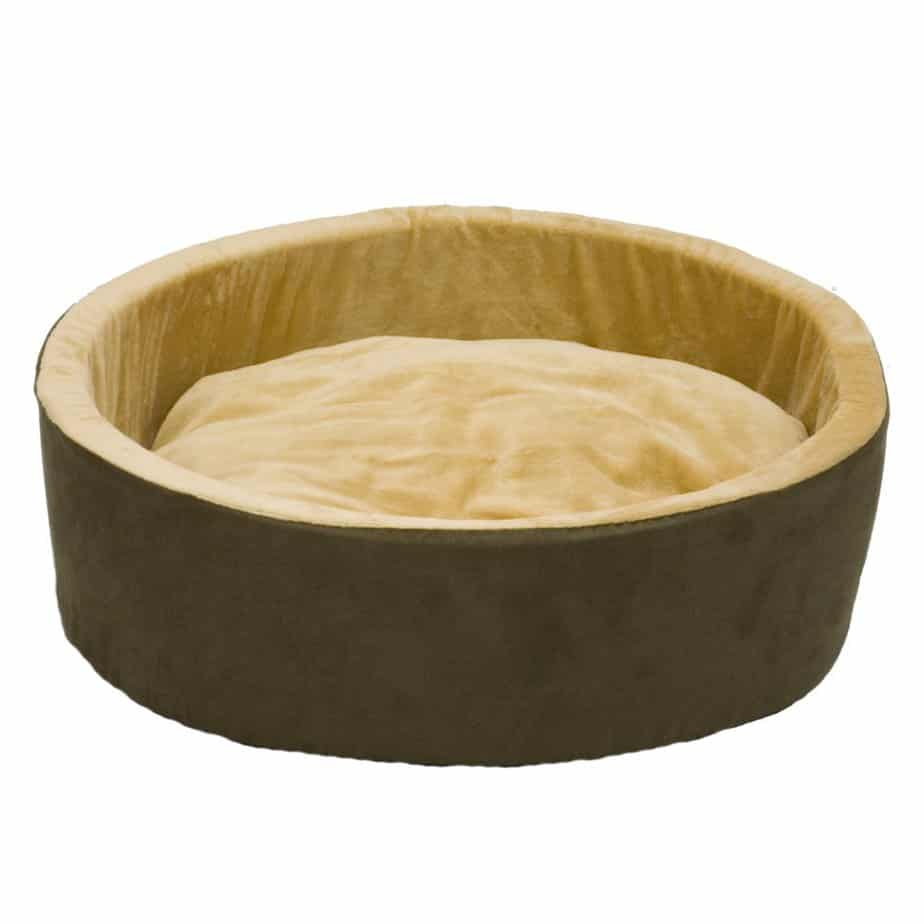 Does your Cat Need Cosequin?
From our review of the studies, it seems that while the jury is still out on whether glucosamine really helps with joint problems, there is evidence that chondroitin does. While there may not be publicly accessible studies to prove it, the fact that this is the number one most recommended supplement by vets tells us that they believe the product is of benefit.
Cosequin isn't the only supplement available, but it has the advantage of being bioavailable, meaning that you know your cat's body will be able to use the ingredients. All things considered, we think that Cosequin could be a great addition to an older cat's diet.
Recommended Reads