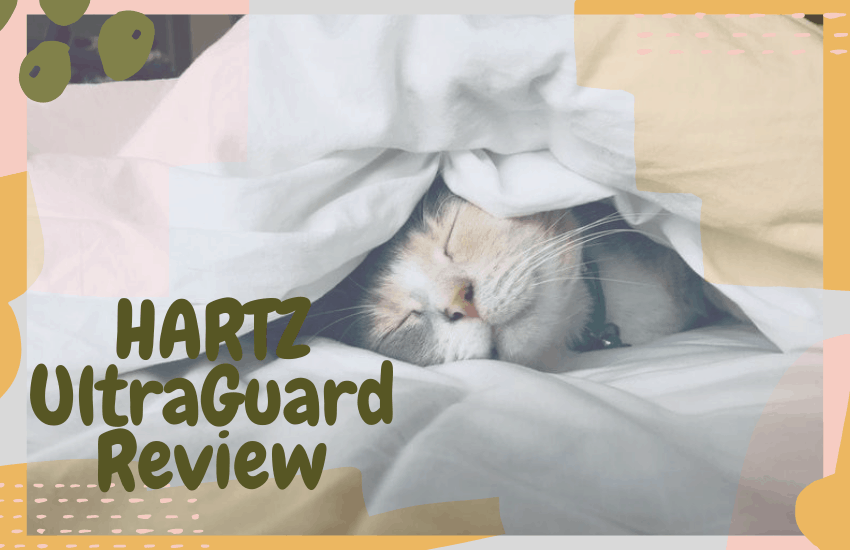 If there is one thing that cats can't get enough of, it's exploring. Whether they are running around within the house, jumping in the garden or exploring the neighborhood, indoor and outdoor cats share this curiosity of the world around them.
This innate quality also puts cats into situations where they can pick up uninvited visitors along the way. These include pests and parasites such as flea and ticks. For households with many cats or pets, the risk of being exposed to pests increases.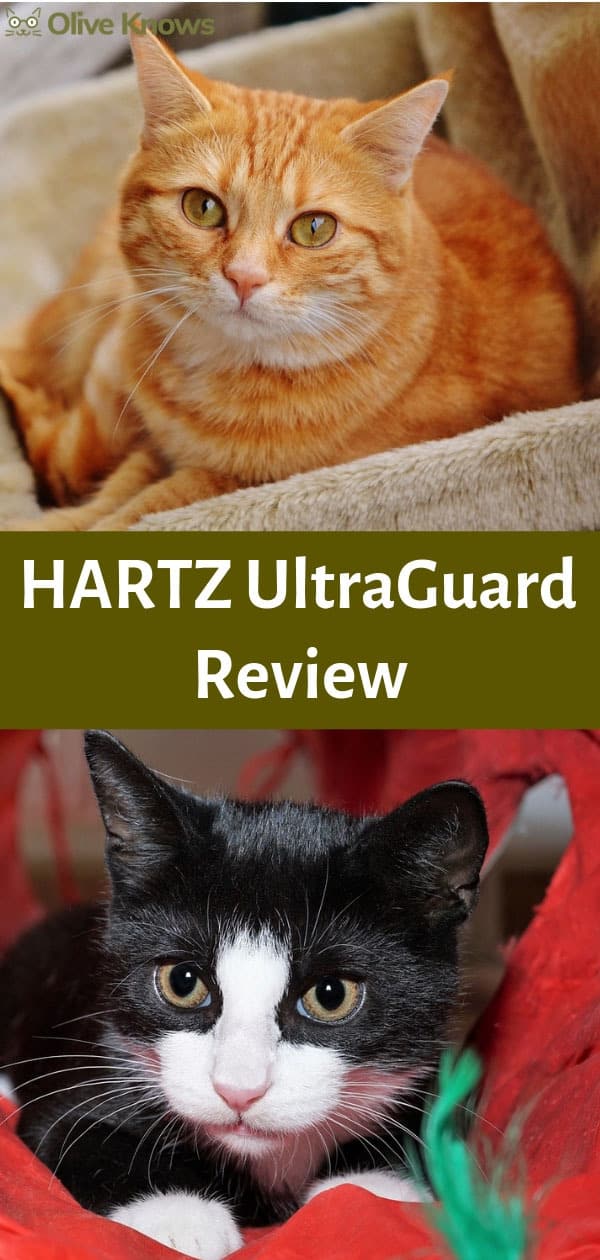 Oftentimes, flea infestation among domestic pets is dealt with through items that can be bought in popular pet stores and online shops. However, it is important to read the label and to be aware of the ingredients that these may contain.
These items often contain chemicals that might be hazardous not just for your cats but also for other domestic pets, as well as humans within the home.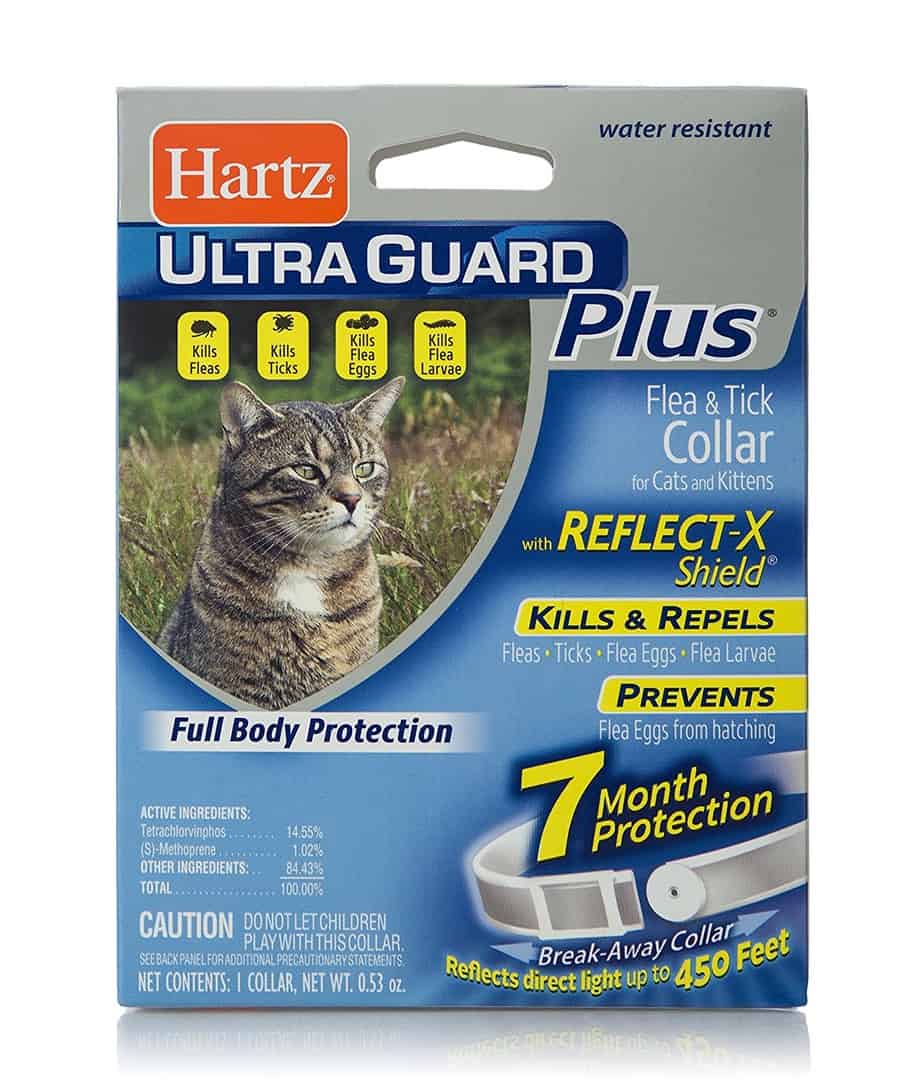 One of the popular solutions for flea and ticks among cats are specially designed collars equipped with an active ingredient known to eliminate parasites. Hartz UltraGuard Plus Reflective Flea & Tick Collar is a popular choice.
The flea collar offers up to seven months of protection and can be used for cats aged 12 weeks and older. They claim that their product kills fleas, but it's also good for repelling fleas for infesting your cat's coat, as well as prevents eggs from hatching. The collar is also water resistant and directly reflects light, making it ideal for outdoor cats that enjoy exploring alleys or playing outdoors.
The collar comes in sealed packaging. To activate it, start rolling it out and then stretching. By stretching out the collar, you are activating the insecticide generator.
Once you notice fine white powder by the surface of the collar, this means that the anti-flea and tick power is now in place and ready to eliminate these parasites. This collar can go together with the regular collar your cat usually wears.
Active Ingredients
This Hartz Flea collar features the following active ingredient list — Tetrachlorvinphos (14.55%) and (S)-Methoprene (1.02%), there are also other ingredients that comprise 84.43% of the solution.
The bad news here is that tetrachlorvinphos an organophosphate insecticide that is not recommended for cats. Between cats and dogs, your feline buddy is more sensitive to organophosphate, making them more prone to the health hazards that this insecticide causes.
The label also states that the collar contains a chemical that is considered by the State of California as carcinogenic or a chemical that is known to cause cancer. Children and adults who play with cats wearing the collar also risk being exposed to these harmful chemicals.
The Verdict
With the ingredients mentioned above, it is evident that using flea and tick collars such as Hartz Flea UltraGuard Plus collar are highly discouraged. There are better and safer alternatives for cat parents, instead of using these tick product options that might be toxic for your kitties.
Natural Flea and Tick Treatment for Cats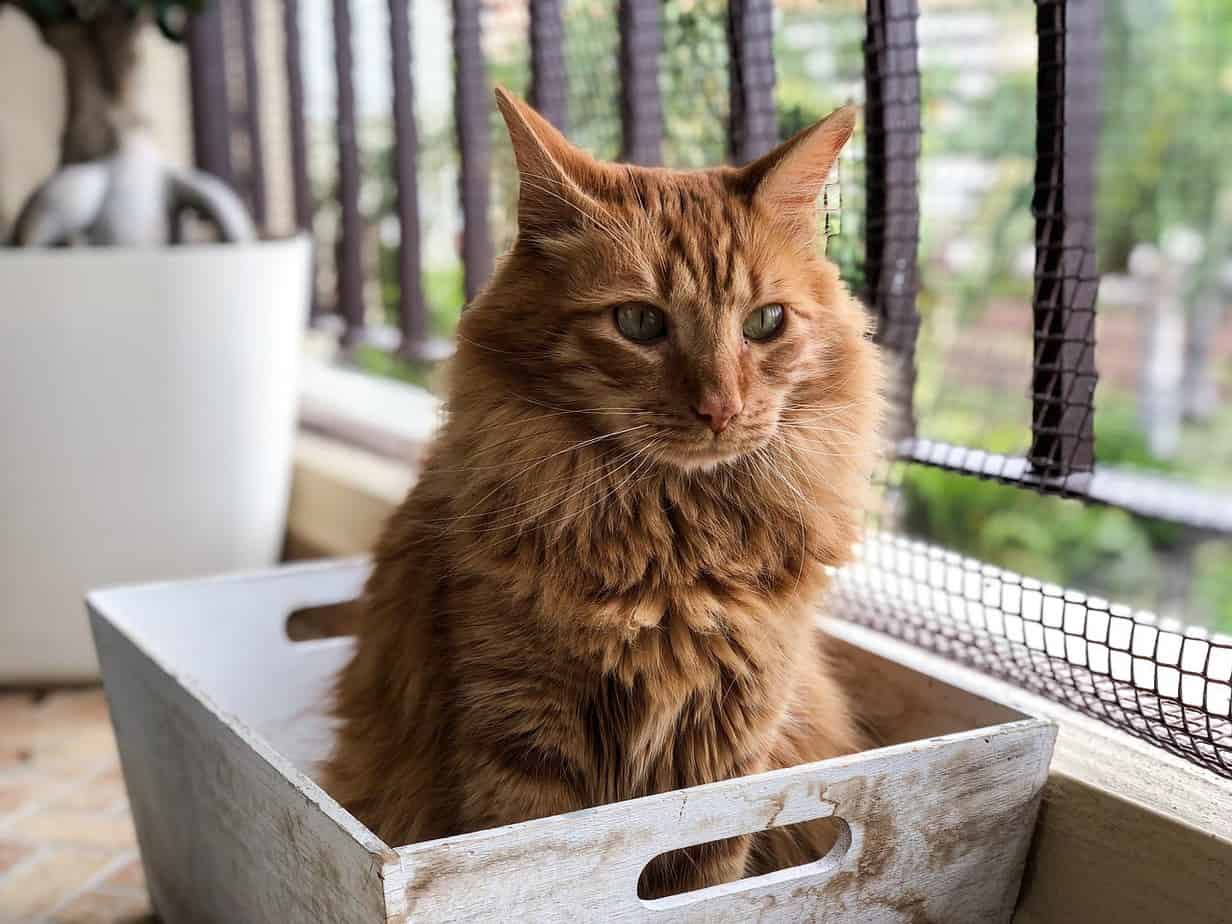 Rosemary
A rosemary flea dip is a quick and natural flea treatment that might be worth trying out. Add fresh, organic rosemary to a pot of boiling water. Let it boil for a few minutes then cool, and add to warm bath water.
If your cat is comfortable with water, let them soak in this mixture for two to four minutes. Rinse and dry the cat after. Repeat this process every other day until flea and ticks are no longer visible in the cat of your cat.
Salt
Generously sprinkle table salt in the beddings, carpets, furniture, cat beds, and other areas of your home where your pet often spends time in. Get another pinch and directly apply it to the fur and skin of your cat.
Soapy Water
A highly effective method of helping eliminate fleas, a simple combination of warm soapy water and a nightlight just might do the trick. Fleas are attracted to shiny bright things, so putting a nightlight over a shallow pan with a mixture of warm water and dish soap is a temptation that will lead to their demise.
As the fleas venture into the tempting nightlight, they will try to hop into it, land into the pan, get stuck in the sudsy water, and drown. Keep in mind to use warm water, as fleas are sensitive to temperature and are attracted to a warm environment.

The smell alone already repels mosquitoes and other insects, but the good thing about ACV is that it also acts as a natural conditioner to your cat's fur and skin. Mix ACV with organic rosemary or lavender and let it steep for two weeks, shaking the jar daily.
After a couple of weeks, strain the herbs and spray the solution to the coat of you cats. Remember to only get organic herbs, as commercial ones contain pesticides that are highly toxic to cats. You can also directly spray ACV into the fur of your cat or mix it with a mild cat flea and tick shampoo.
If your cat is comfortable with taking a bath, mix one part shampoo and one part ACV. Focus first on the head of your cat and sud is thorough.
As the solution is applied to the rest of the cat's body, the fleas will try to seek comfort in the head. Let the mixture blend well into the coat of your cat, let it sit for 5 minutes, and rinse well.
Regular Baths
Most cats may not be big fans of taking a bath, however, this is important in order to eliminate fleas and ticks in their coats. A wet environment will drown the adult fleas and remove the existing flea larvae and flea eggs in your cat's coat. For cat parents, it is best to encourage bathing among cats from a young age so they get more comfortable with it as an adult.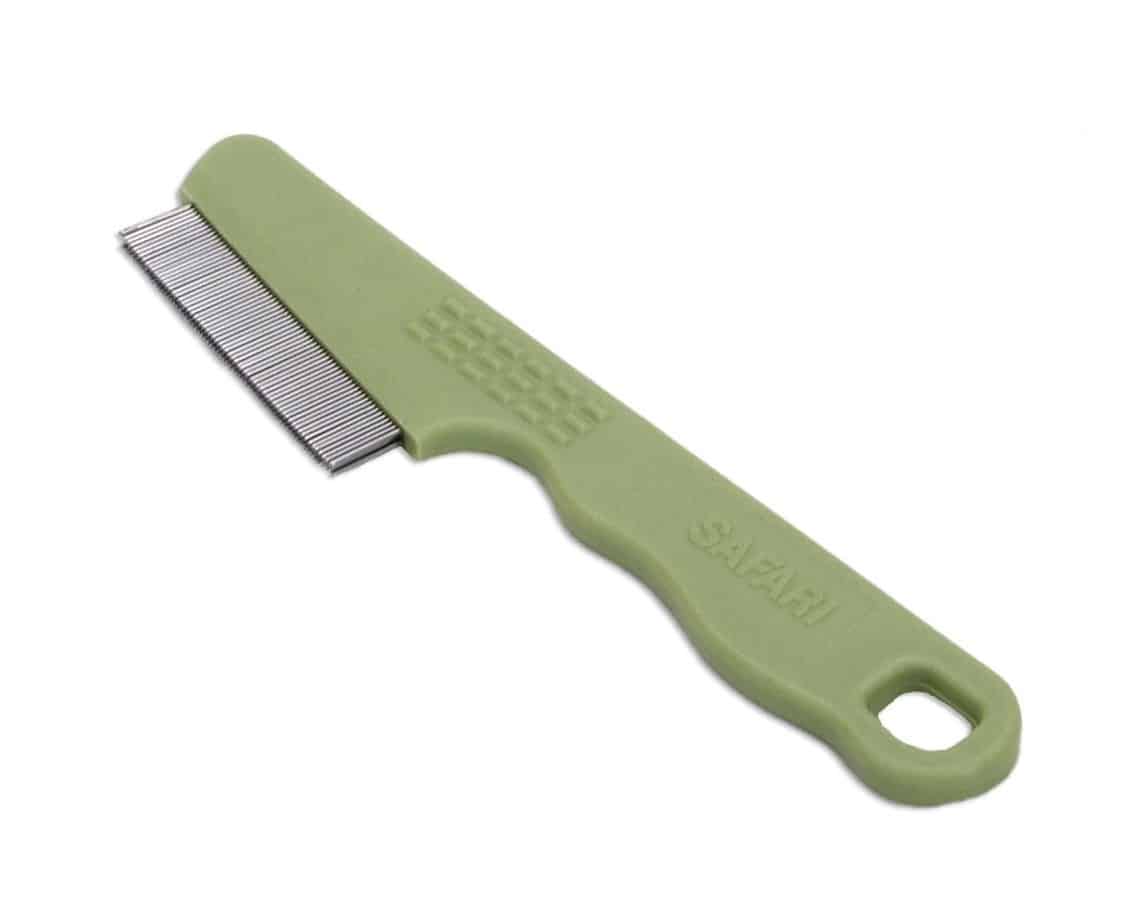 Whether it is a regular bath or one with ACV, it is recommended to follow it through with a flea comb brushing. Flea comb features super fine bristles that help eliminate flea and ticks from the fur of your cats.
Clean, Clean, Clean
As fleas and ticks live not just in the coat of your cats, but also in the environment they are in, regular cleaning helps eliminate these parasites. Change your bedding regularly using hot water with a splash of vinegar. Vacuum your carpets every week and empty it right away and take the trash out immediately.
No to Essential Oils
No matter what the internet or your friend says, essential oils must never be given directly to cats. They can be highly toxic to them and their body is not highly capable of metabolizing and excreting essential oils.
With this, the oils remain trapped within the system of the cat building to internal toxicity that often causes vomiting, lethargy, dizziness, and lack of appetite.
It might just be a tiny bit and could have been by accident, but extra care must be taken with essential oils in a household with cats. These are immediately absorbed into their bloodstream, leading to a shock in their system.
Collar Safety Reminders
However, should it be that a pet owner is still curious about the effectivity of these collars, below are some important points to remember:
Ingestion or absorption through the skin is hazardous to humans and after contact, the affected area must be thoroughly washed with soap and water.
It is important to avoid the flea collar to come in contact with your clothing, skin, mouth, or eyes.
For multi-pet households, especially ones with health sensitive cats (sick, aging, pregnant or lactating), cat owners are advised to consult a veterinarian first before administering the collar.
For kittens with fleas and ticks, it is recommended to wait for the kittens to be at least 12 weeks old before putting the collar on them.
There are also instances that skin irritation can occur after putting the collar. If this happens, check if the collar was put on too tight and loosen it.
If irritation persists, remove the collar and give the pet a bath with mild soap with generous rinsing of water. If the irritation doesn't improve, consult a veterinarian right away.
The Truth about Fleas and Ticks
As a pet parent, you may have already encountered brushing the fur of your pet and seeing a flea and tick in their coat. This is never a pleasant experience for the pet or the pet owner. In fact, the visible fleas and ticks are just 5% of the actual population of these parasites thriving in the coat of a cat.
In each adult flea present in a cat, there are more 20 other immature fleas that are out of sight. These immature fleas range from flea eggs, larvae, and pupae. Adult cat fleas stay with their hosts for a long time and if they are separated from the cat, they will die within hours as they do not feed on another host.
There are over 800 known species of ticks worldwide. They are commonly found on dogs but can affect cats. These blood-sucking parasites often look for three kinds of hosts, making it prevalent among multi-pet households and those with pets that are allowed to roam outdoors. For ticks, the eggs hatch in seven weeks.
The ticks then find the first host and feed on it up to 12 days. The flea larvae then ventures to find its second host, where it will feed as a nymph for another 10 days.
As the ticks grow into a full adult, it finds its third host (often cats and dogs) and lives on it for around two months. From here on, the adult ticks will once again lay eggs and start another cycle of parasites.
Not all of these are in a cat's fur, as some are living in the cat environment such as rugs and carpets, cat boxes, carriers, and home furniture. This is why it is extremely important to be cautious of fleas and ticks, both for your pet and your home.
How to Determine if Your Cat has Fleas or Ticks
Cat fleas and ticks are visible to the human eye. However, they are also easy to miss. If you are not sure if your cat is suffering from fleas and ticks, below are some ways to find out:
Check for black or brown specks in the skin of your cat– these are often flea feces. To be sure, lightly press a wet paper towel into the speck, if it turns reddish, this is flea excrement which is also the blood of your cat that they have been feeding on.
Be more aware of the behavior of your cat. If they are spending excessive time grooming, this might be because they are experiencing the itch and irritation from flea and tick bites.
Other flea symptoms to look out for are small bumps or crusts in the skin, especially in the back and in the neck, hair loss, and skin irritation. Some cats infected with fleas and ticks might also excrete tapeworms in their stool, as fleas carry tapeworm eggs that cats sometimes ingest.
As cats tend to explore and there is no way to have a full flea control over the environment around them, parasites like fleas and ticks might end up in their system.
This is usually common for most domestic pets and is highly treatable. Just remember to treat it early and to consult help from a veterinarian if you are unsure of what to do or what to purchase.
FAQs About Hartz Ultraguard
Is Hartz Ultraguard safe for use?
The Hartz Ultraguard ticks and flees treatment is not entirely safe for use, in fact, there have been reported cases of damaged liver, heart damage, and nerve system damage in cats and dogs and even deaths linked to the product.
Are any flea and ticks products safe?
Despite the fact that most companies use some chemicals to produce flea and ticks treatment, there are indeed safer options for cats which are based on Fipronil.
Can I get fleas from my cat?
Yes. Even though fleas are known to live in moist and dark areas, they can still jump around, and easily get attached to you. They can transfer lots of diseases just like mosquitoes, so it's always important to find a treatment for your cat on time!
Conclusion
Anti-flea and tick collar such as the Hartz UltraGuard Flea and Tick Protection might seem like a convenient solution, however, be extra cautious in the ingredients present in it.
As mentioned above, most of these collars sold in pet shops and online stores contain ingredients that are known to be toxic both for pets and humans.
Worry not, though. There are natural alternatives that can help your cat. These include creating a soap water trap, using a flea comb, creating a mixture of apple cider vinegar and cat shampoo, as well as the regular table salt and organic rosemary from your herb garden.
Do you know other natural methods of eliminating flea and ticks? What worked best for your kitty? Let us know!
Continue reading:
ZiwiPeak Cat Food Review [2022]: Worth it?
Diamond Naturals Kitten Formula Dry Cat Food Review
Simply Nourish™ SOURCE Adult Cat Food Review