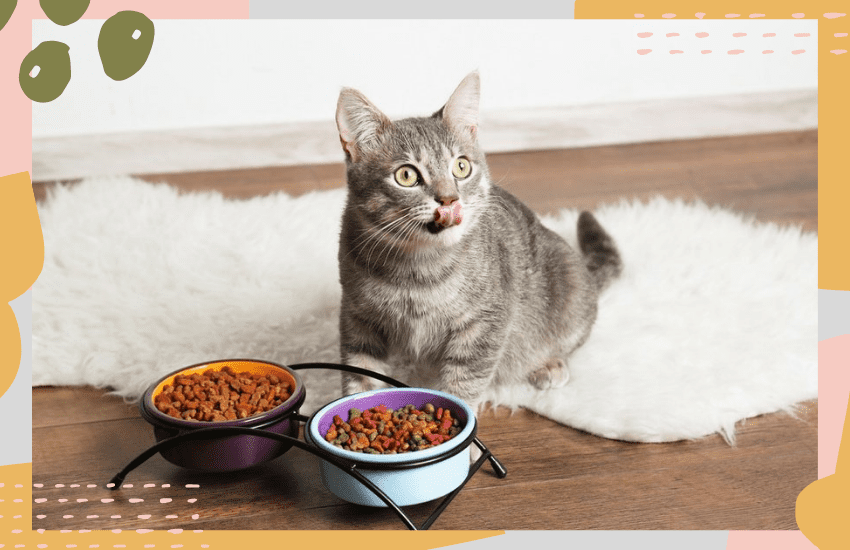 Our Recommendation
If you are looking for a better diet for your adult to senior cats, The Honest Kitchen Grain-Free 70% Chicken Recipe Dehydrated Cat Food is a great choice. This recipe is made with dehydrated free-range chicken which is a great source of protein. Real fruits and vegetables are also added to the mix for greater nutritional value and rich flavor.
This vitamin-rich recipe is made with 100% human-grade ingredients, produced in a human food production facility. It does not contain any byproducts, preservatives or cheap fillers such as corn, wheat, soy or GMO ingredients, making it a super healthy treat for your feline friend.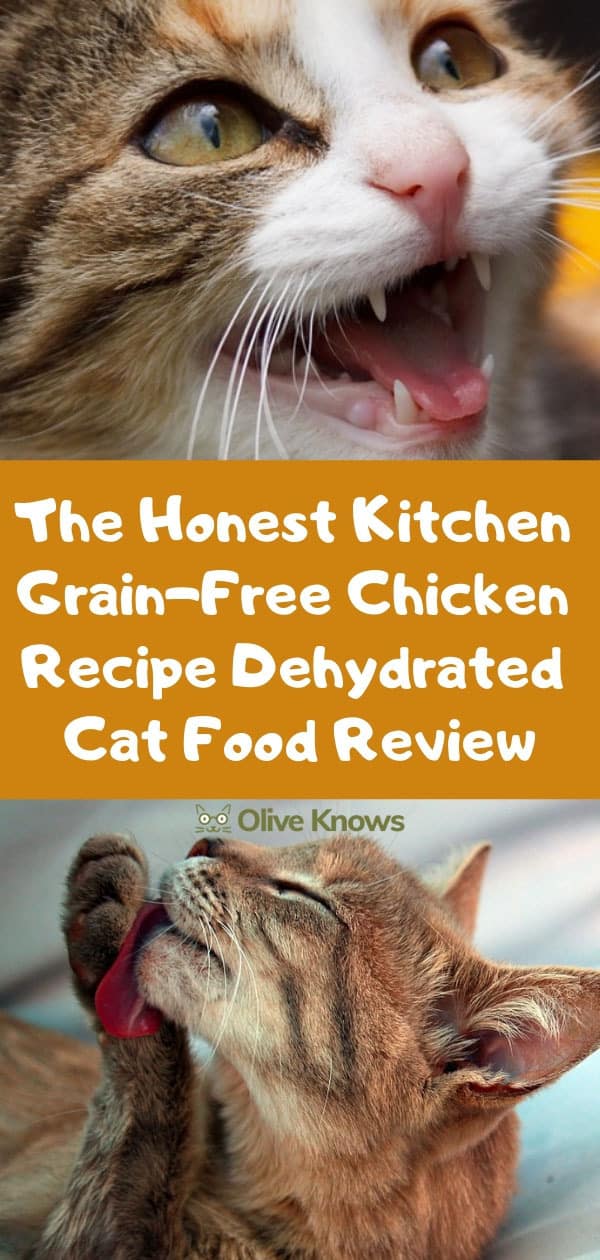 Though all animals need protein, cats have an especially higher requirement than many mammals. This is because cat's metabolism, regardless of activity, breaks down amino acids at a much higher rate. To compensate with this, a higher amount of protein must be provided on a regular diet. This Honest Kitchen recipe contains a blend rich in protein which plays a huge role in the building blocks of the cat's organs and tissues, as well as feline skin and hair, even in bloodstreams. In addition, this unique dehydrated cat food is ideal for maintaining stronger muscles and tendons.
The Honest Kitchen got creative with their recipe by gently dehydrating and finely dicing their ingredients for easy digestion and maximum nutrient absorption. This process of dehydration allows the recipe to maintain the natural vitamins, phytonutrients, and minerals that help boost your cat's overall health.
On the contrary, one concerning thing about this recipe is that potatoes are in the top four ingredients. Potato by itself is a good vegetable but sometimes when used in excess, these are considered cheap fillers in cat food.
Ingredients
Chicken, Eggs, Potatoes, Sweet Potatoes, Organic Flaxseed, Pumpkin, Spinach, Cranberries, Tricalcium Phosphate, Choline Chloride, Zinc Amino Acid Chelate, Vitamin D3 Supplement, Vitamin E Supplement, Potassium Iodide, Potassium Chloride, Iron Amino Acid Chelate, Copper Amino Acid Chelate, Sodium Selenite, Thiamine Mononitrate.
Nutritional Analysis
Pet food ingredients, nutritional values, and the way they are labeled for consumers are monitored by several organizations in the United States including the Food and Drug Administration (FDA) and the NGO, Association of American Feed Control Officials (AAFCO).
Guaranteed Analysis
| | |
| --- | --- |
| CRUDE PROTEIN | 39.0% min |
| CRUDE FAT | 29.5% min |
| CRUE FIBER | 2.38% max |
| MOISTURE | 5.2% max |
Caloric Content
5120 kcal/kg, 576 kcal/cup
Feeding Amounts
| | | |
| --- | --- | --- |
| Weight | Dry Cups per Day | Cups of Warm Water to Add |
| 1-5 lbs | ?-¼ | ?-¼ |
| 6-10 lbs | ¼-½   | ¼-½ |
| 11-16 lbs   | ½-¾ | ½-¾ |
| 17-21 lbs | ¾-1 | ¾-1 |
The feeding suggestion above is based on the requirements of more active indoor or outdoor cats. For less active cats, a slightly less amount is recommended.
Mix The Honest Kitchen Grain-Free Chicken Recipe Dehydrated Cat Food with warm water, stir well, then wait for three minutes for the food to fully hydrate. If you have any leftovers, you can either refrigerate or discard them.
Transition Instructions
In switching to a new diet, a slow transition is always recommended to avoid upsetting the stomach of your feline friend. Over the course of 5-10 days, start mixing pea-sized portions of the new cat food to your cat's previous diet then gradually increasing the grain-free chicken recipe while decreasing the amount of old food.
Read More: How to Find the Best Cat Food
The Bottom Line
If your cat likes going outside or running around the house, you should provide them with a meal that supports their active lifestyle. The Honest Kitchen Grain-Free Chicken Recipe Dehydrated Cat Food is made with whole foods to satisfy your cat's craving for natural goodness. Made with minimally processed ingredients, your cat gets to enjoy a delicious meal while absorbing all the protein and enzymes in the form of dehydrated free-range chicken and all natural fruits and vegetables.
This Grain-Free Chicken recipe is the less-processed alternative to canned cat food, containing high moisture for hydration and balanced nutrition for adult cats everywhere.
The main ingredient of this cat food is chicken, followed by eggs. In small amounts, potatoes are good with its micronutrients, however, it is highly discouraged as a cat food filler. Potatoes do not offer much nutrition to cats and have a high carb content. With this, we cannot recommend The Honest Kitchen chicken recipe.
Continue reading:
Sheba Perfect Portions Grain-Free Roasted Chicken Cat Food Review
The Honest Kitchen Grain-Free Chicken Recipe Dehydrated Cat Food Review
Wellness Complete Health Natural Grain Free Dry Kitten Food Review