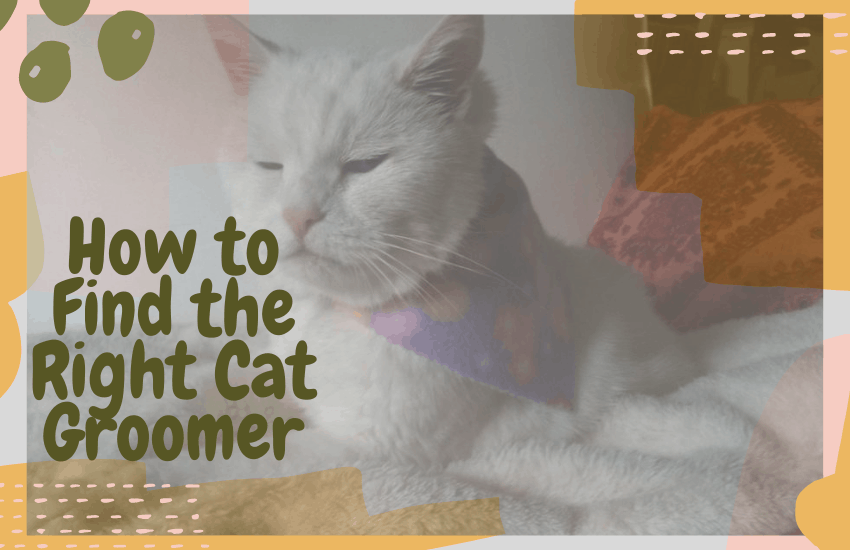 When a cat licks themselves they are only really giving themselves the briefest of washes.  They can need a much more thorough, much deep clean; the kind of clean that a human expert can give. And of course, sometimes cats get knotted and covered in dirt and burrs, which also needs a human touch.
Finding a good groomer can be difficult. Some have the skills but not the personality that your cat would enjoy being around. Some love cats but just can't get the grooming right. So you need to find the groomer that suits you – and your pet – perfectly. Here are some ways to find that great groomer.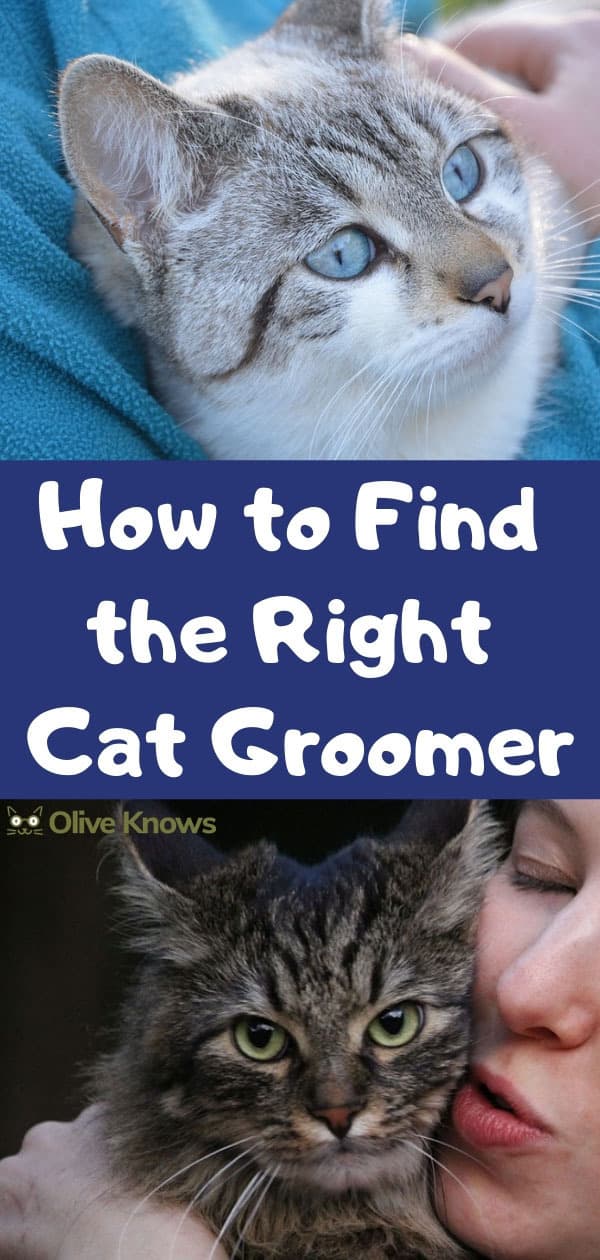 Get A Referral
One of the very best ways to find a cat groomer who can do good work and who will enjoy spending time with your pet is to speak to your veterinarian. It's very likely that your vet knows someone – or even multiple people – who will fit the bill.
Start by mentioning that you know your veterinarian understands your cat and has known them for some time because this shows that you are thinking of your cat's best interests. Then ask if they can recommend a groomer who will suit.
This shows that you are not thinking just about the money, but that you want someone who is definitely going to be all about your cat's needs. Your vet will understand and find you the right person to help you.
Speak To Other Cat Owners
Fellow cat owners will be only too glad to give you their recommendations. You're all cat lovers, after all, and only want what's best for your feline friends. So speak to your friends and family, or put a post out on Facebook or Twitter in a cat-friendly group to find out where your local cat groomers can be found and what they are like. You can also get all the contact information you need from them in that way.
Your Local Pet Store
If you live in a town or city with a pet store (or ideally more than one) then take a look in the window – someone might be advertising their cat grooming business there. Make a note of the information and get in touch with a list of questions.
The questions you ask will depend on what you want out of your groomer, so it could be about whether they are confident with nervous cats, or whether they mind a cat who likes to lick because that's not just something dogs do! Whatever comes to mind about your pet and why you think it's important that a groomer take care of them, ask about it.
Some pet stores even have an in-house groomer and this can be even better because you can speak to them in person before committing to making an appointment.
Look Online
Searching online for professional cat groomers in your area will yield a number of results – probably far more than you actually need. Look at their websites and see which ones you like. Consider your needs: do you want to travel to them, for example, or do you want them to come to you? Some will do both, and some will specialize. Once you have narrowed your list down to a more manageable number, you can then check online for reviews. This will help you to make a final decision as to who to contact.
What's really useful about online searches is that many cat groomers will post their prices up on their website, so you can work out which ones suit your budget best while also giving you the service you are looking for. If there are testimonials on the website that's another good sign because you can see what other people thought of the services offered.
Go Through A Professional Association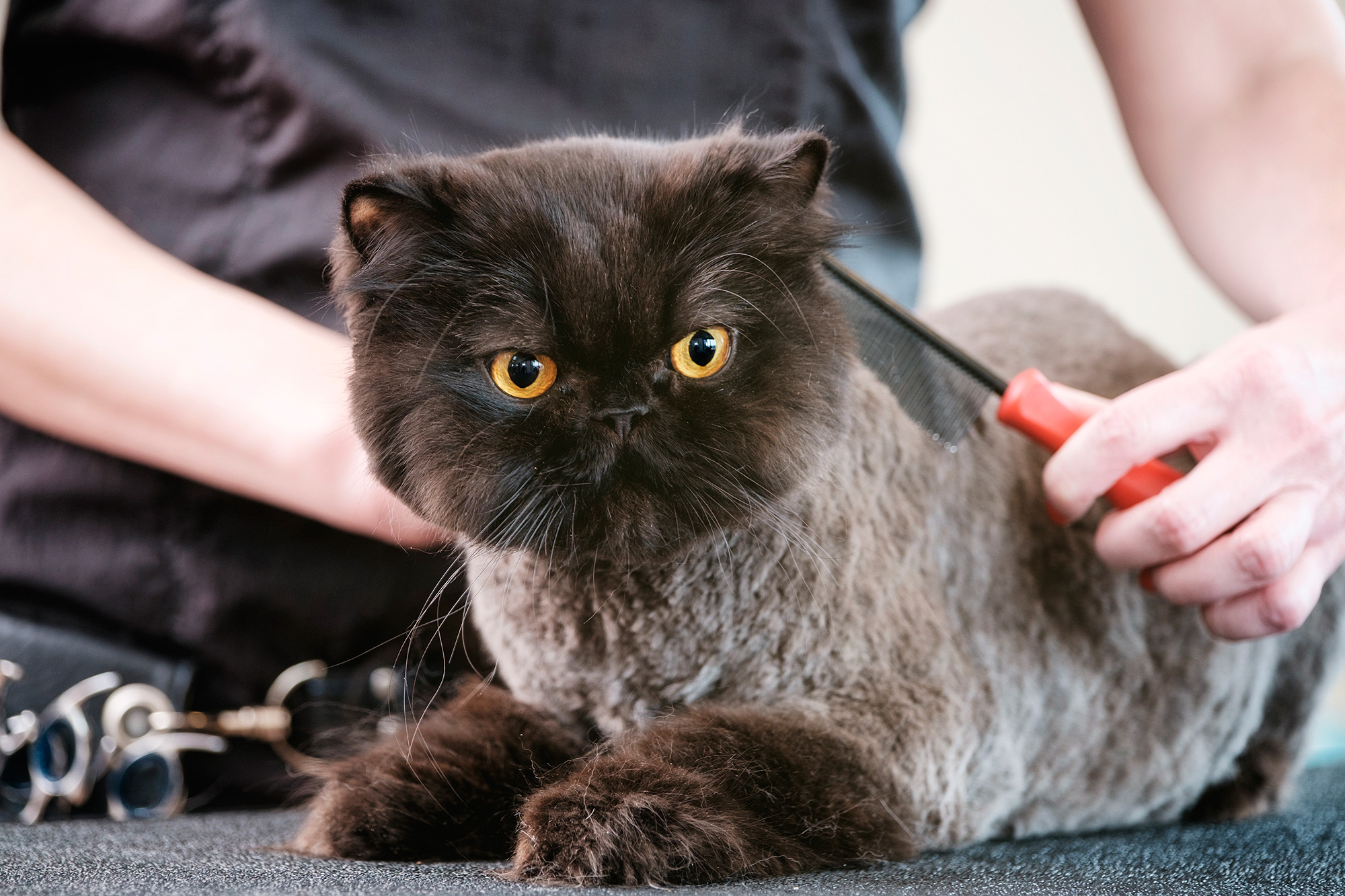 Did you know that there are even professional associations that cat groomers can join? Being a member of such an organization shows that the groomer you are looking into takes their profession seriously as these associations charge an annual fee.
One of these associations is the Professional Cat Groomers Association of America. They have a great resource that can be searched to find a groomer that suits your needs and is in your area. Those groomers who are members of an association like this are going to be totally up to date with their techniques and practices, so this should put your mind at rest when picking one.
Check Credentials
Groomers should have good credentials if they are professional and take their job seriously. As a conscientious pet owner, you will need to check these credentials. There is no official regulation for cat groomers, so you will need to speak to them about their credentials, what they mean, where they came from, and how they obtained them.
If there are any staff who work for the groomer then you should discuss their qualifications as well. Just because the owner and boss have done the work and gotten the qualifications required, that doesn't mean that each member of staff has as well.
The Facility
It's not just the groomer you will need to check out, but their grooming facilities too. It's possible to do this over the phone, but it's best to make arrangements to visit if possible.
That way you can see exactly how the cats are treated and what equipment is used. Is it up to date and modern? Is it well treated and maintained? Are the shampoos and other lotions good for your cat or will they be allergic? Are cats and dogs kept separately? All these questions are essential for getting answers about if you're going to be happy to leave your cat somewhere without you.
Have A Discussion
Remember to speak to your groomer before you book your cat in for its coat to be made beautiful. This is not about accreditation or experience (you will have discussed these things already); this discussion is about exactly what your cat needs to have done in terms of grooming. Do they need to be bathed? Trimmed? Do the claws need to be cut? Do the ears need to be cleaned? All of these things can be discussed and arranged.
This is also the best time to let your groomer know about any health conditions and issues that your cat might have. They may need to use a specific shampoo (perhaps a medicated one recommended by your vet). Both you and your cat groomer will need to work this out beforehand because you both want your cat to be as healthy and as well-groomed as possible.
Continue reading:
How to Remove, Help, and Avoid Mats in Cats
Cat Claw Care | What You Need to Know