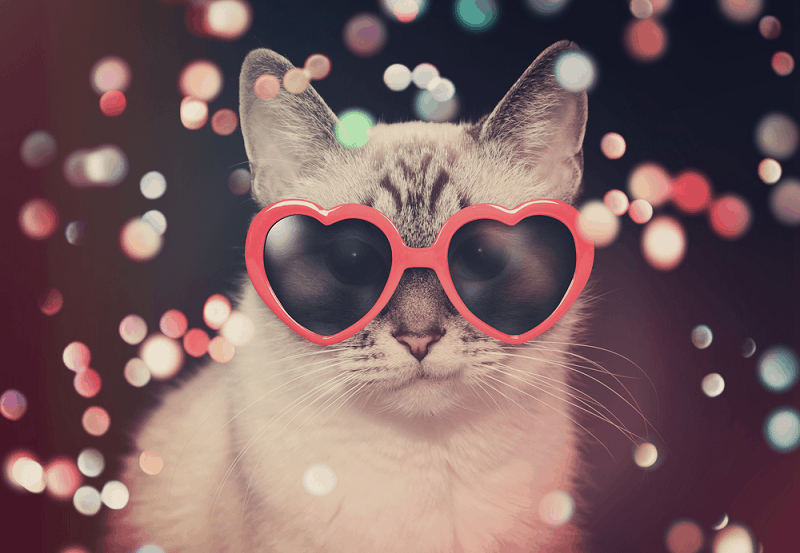 Every domesticated cat living in a household has become part of the family. If you have one, then it's your responsibility to ensure that they eat a well-balanced, healthy diet. However, it's not always easy to find the best cat food for your furry family member. As you may have to undergo a few trials and errors before you land on the perfect one. This is because what one cat may love and thrive on may not be suitable for another, and cats also like variety. But you can learn how to pick out a top-quality cat food from an inferior one.
In this comparison article for Iams vs Blue Buffalo, we will take a look at some significant differences between the two cat food brands. The best way to do this is to make use of the latest price and nutritional information.
There are several factors to consider when it comes to choosing the best cat – or pet – food brand for your pet. Some of these factors include:
Guaranteed analysis
Brand history
Ingredient quality
Product safety
Cost, etc.
In this comparison article for Iams vs Blue Buffalo pet food brands, average data has been employed to make comprehensive evaluations.
Blue Buffalo Company | Chewy
Blue Buffalo believes that "Dogs and Cats are family members who should be fed with the same care and concern as any loved one". Find everything from dry, canned to wet Cat Food on Chewy.com or Amazon.
Check prices on Chewy
Check prices on Amazon
We earn a commission if you click this link and make a purchase at no additional cost to you.
Guaranteed Analysis
Iams vs Blue Buffalo
It has been mandated by the Association of American Feed Control Officials (AAFCO) that all pet food companies must ensure that their products are appropriately labeled. The labels must showcase the guaranteed analysis of nutrient content.
The analysis is also expected to highlight the guaranteed minimum percentages of crude fat and crude protein and the maximum percentages of moisture and crude fiber.
Take note that all the percentages discussed in this comparison article are the averages that are reported on a dry-matter basis.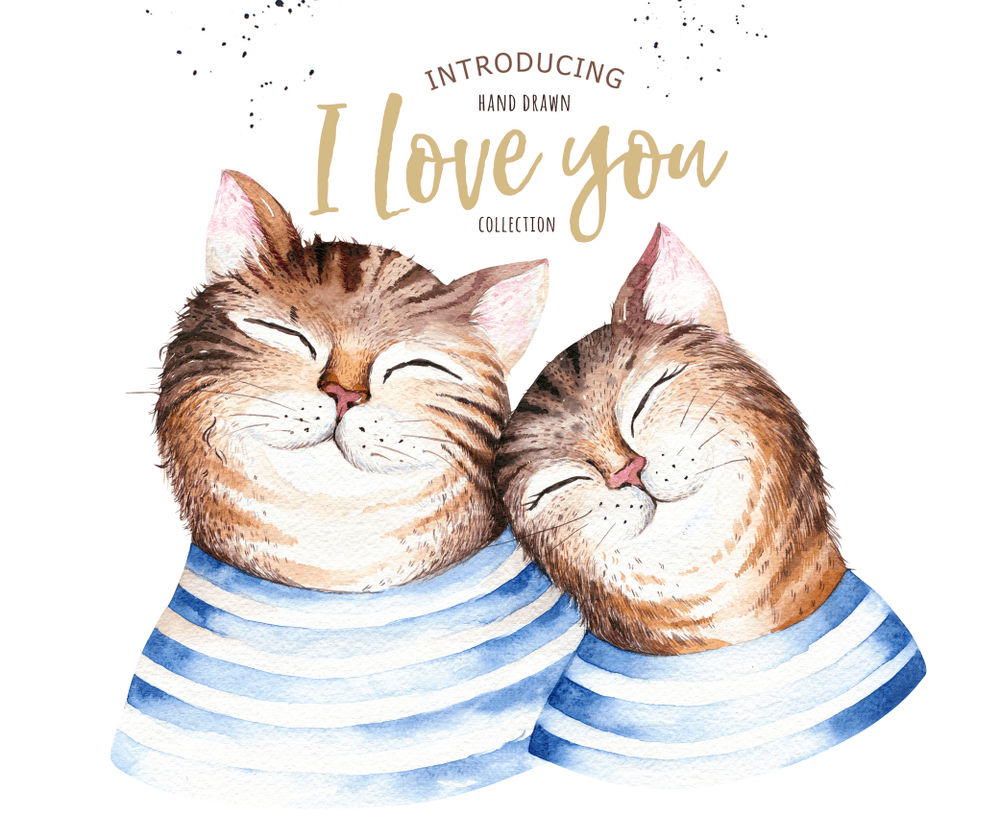 Iams Cat Food vs Blue Buffalo Cat Food
Crude Fat comparison for Cat Food
Dietary fat contributes in many different ways to the overall health of felines. Here are some of the benefits that cats derive when they consume dietary fat, though the list is not exhaustive:
Dietary fat enhances the health of coat/skin
Reduces the development of yeast infections
Aids in the digestion as well as the absorption of fat-soluble vitamins
Minimizes the growth and spread of some particular types of cancers
Assists in the maintenance of healthy blood pressure
According to the collated average data, it's evident that Iams cat food contains less fiber compared to the cat food product from Blue Buffalo. But then, the difference is also significantly small and does not represent a substantial difference between the two brands. Moreover, wet cat food products from Iams provide more fiber than the wet foods from the Blue Buffalo brand.
Crude Protein Comparison for Cat Food
Protein is an extremely crucial part of a cat's diet and must therefore not be taken for granted. Felines can develop a wide variety of severe health problems if their food is not loaded with sufficient protein.
The difference between the crude protein present in both Iams and Blue Buffalo cat food products is relatively negligible. However, Iams scores a higher point for wet cat food products than Blue Buffalo as the former provides more protein than the latter (up to approximately 5.15%).
| | | |
| --- | --- | --- |
| Wet/Canned Cat Food | Blue Buffalo | Iams |
| Crude Fat | 24.7% | 19.0% |
| Crude Protein | 45.4% | 50.5% |
| Crude Fiber | 8.2% | 14.7% |
| | | |
| --- | --- | --- |
| Dry Cat Food | Blue Buffalo | Iams |
| Crude Fat | 16.3% | 16.8% |
| Crude Protein | 37.0% | 36.2% |
| Crude Fiber | 6.4% | 4.3% |
Iams Pet Food Ingredients vs Blue Buffalo Pet Food Ingredients
Both Iams and Blue Buffalo pet food brands use controversial ingredients and/or artificial flavors in several products from their stables. Here are the ingredients in no particular order:
Canola Oil
Canola oil is a vegetable oil that is obtained from the seed of the canola plant, which is why it's on this list of controversial ingredients even though fat is an integral part of any diet.
Advocates proclaim that canola oil has a better fat profile when compared with other plant-derived oils. Still, opponents maintain that canola oil is usually produced in connection with genetically modified rapeseed, which has several adverse health effects.
Therefore, it's a no-no and should not be added as an ingredient to cat food.
Caramel
Caramel is a natural and popular food colorant that is employed in a variety of ways. However, the concentrated form of this colorant – i.e., caramel color – has been associated with cancer in lab animals. Since most pets don't care about food color, caramel is an unnecessary ingredient. It should not be part of the components used in making pet food.
Tomato Pomace
Tomato pomace is a derivative or by-product of tomato manufacturing and is believed to be low-priced, inferior filler. However, it's not nutritionally empty as it provides substantial amounts of B vitamins, vitamin A, dietary fiber, and the powerful antioxidant, Lycopene.
Caramel Color
Caramel color is the highly concentrated form of the natural food colorant known as "caramel." Caramel color has been associated with cancer in lab animals and is, therefore, unnecessary addition to cat food since our pets don't care about the color of their food.
Powdered Cellulose
Powdered cellulose is obtained from plant fibers and minute pieces of wood pulp. It's devoid of any nutrients other than fiber.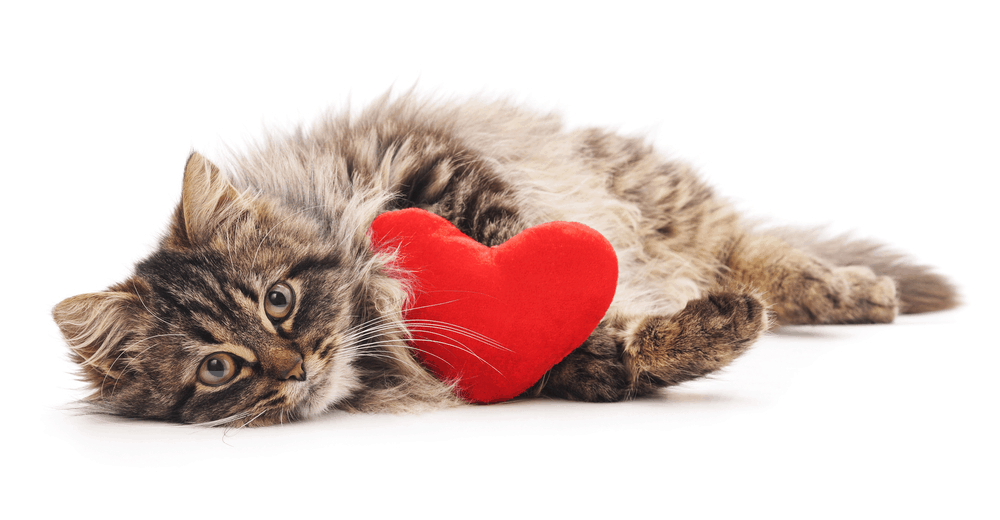 Pea Protein
Pea protein is produced when the starchy parts of peas are removed. Since it's a plant-based protein booster, it's considered a controversial ingredient. This is because protein obtained from plants has low biological value when compared with protein derived from meat.
Controversial Ingredients Iams Pet Food Products:
Corn Grits
Corn grits are formulated from ground corn, a cereal with trace amounts of minerals, vitamins, and plant-based protein. Proponents of corn and its derivatives claim that corn is extraordinarily digestible and is an excellent source of energy, protein, essential fatty acids, minerals, and vitamins.
But opponents take positive claims about corn with a pinch of salt, i.e., either wholly false or half-truths.
The only form in which corn can be said to be highly digestible is when it's ground or mashed into flour or a meal and subsequently cooked. As regards the contribution of protein, keep in mind that protein obtained from corn is plant-based – which is considered inferior to meat-based protein – and does not contain all the essential amino acids that pets require to thrive.
Therefore, it's unsuitable for substituting corn for meat; the presence of corn as an ingredient even degrades the quality of the pet food.
Finally, it may be true that corn provides some minerals and vitamins; however, some substances or ingredients are not only more biologically complete but are also loaded with more substantial amounts of minerals and vitamins.
Liver
The liver is on this list because the source animal is not indicated. In most cases, unidentified animal ingredients are low quality and may even be sourced from cats!
Fish Digest
The fish digest is the end-product derived after hydrolysis – a chemical reaction – and is usually employed as flavoring to enhance the taste of the pet food. However, many people consider fish as a disagreeable low-quality ingredient.
Wheat Gluten
Wheat gluten is the main protein found in wheat. Still, since it's plant-based, it will not provide the same amount of amino acids that meat protein can produce, thus affecting the supply of these essential nutrients in the life of your feline.
Meat By-products
AAFCO defines "By-products" as the "clean, non-rendered parts – excluding meat – which is derived from slaughtered animals." This definition implies that meat by-products contain almost all the parts of an animal that cannot be consumed by a sane human. These parts include the kidney, lung, intestine, spleen, stomach, bone, blood, etc.
The meat source for this by-product is not specified and is typically considered low-quality; hence it's included on this list of controversial ingredients. What even makes this ingredient more disagreeable is the fact that the animal source can be from a cat or a dog.
Poultry By-product Meal
Poultry by-product meal is another controversial ingredient since the poultry bird used is not indicated or specified. It's believed that unspecified by-products are low in quality when compared with specified or named protein by-product meals such as duck by-products, chicken by-products, etc.
Poultry Giblets
Poultry giblets comprise the liver, heart, gizzards, and other internal organs belonging to poultry birds. Organs are nutritious as they are loaded with high-quality fat and protein. However, poultry giblets are on this list because the source or type of poultry used was not indicated.
Named giblets are easily preferred over unnamed ones.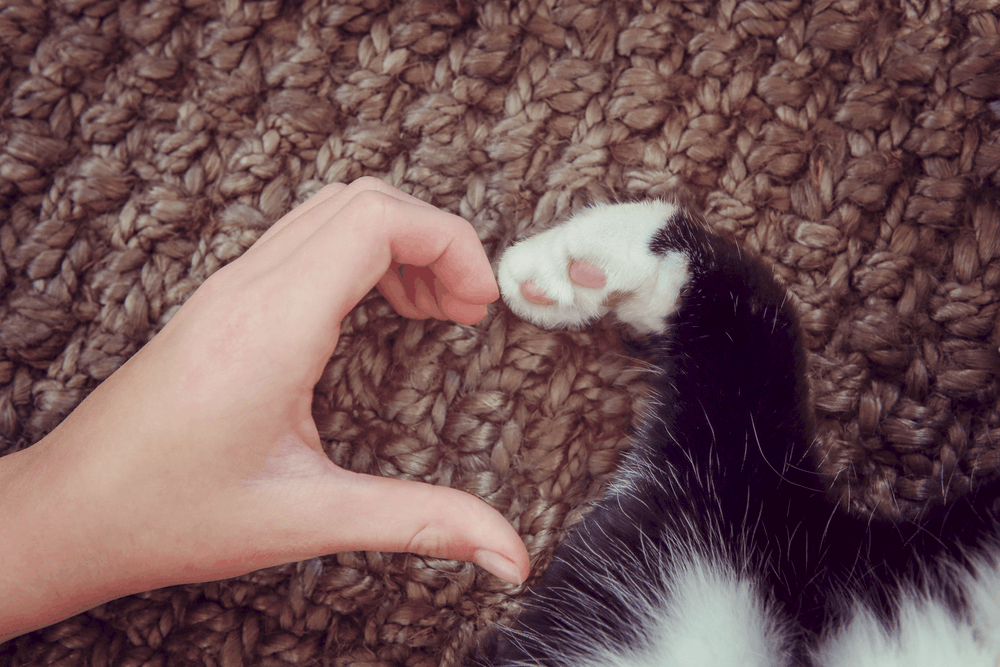 Preserved (with Mixed Tocopherols) Poultry Fat
Poultry tissue rendering has a by-product called poultry fat. This is a controversial ingredient because the particular protein used is not specified. Such components are believed to be of inferior quality and should not be part of any pet food.
Dried Meat By-products
The meat source is not specified; hence it's on this list as a controversial ingredient used in producing pet food.
Others include:
Iron Oxide
Iron oxide is a natural food coloring agent approved by the FDA and is commonly found on rusting metal. The reddish-brown color you see on a metal that is rusting is brought about by this compound.
Now, adding food colorants to pet food is unnecessary as they don't provide any nutritional value. This colorant can only be used for making a meal look appealing for humans. But the same cannot be said for our pets, who don't care about how their food looks like as long as they are royally satisfied.
Beef By-products
Beef by-products are usually equated with the wastes obtained from slaughterhouses and are considered inferior in quality.
Soybean Protein Isolate
Soybean protein isolate is a highly purified or refined source of soybean protein. Almost 90% of soy protein isolate is protein; however, since it's plant-based, it is considered inferior in terms of quality and not suitable as an ingredient in a cat pet food.
Chicken By-product Meal
Chicken by-product meal is produced after a process known as rendering takes place. They are also considered as controversial ingredients based on the reasons outlined above. It also goes by meal in many leading cat foods, for example, chicken meal, beef meal, etc.
Beet Pulp
Beet pulp is the by-product that is left behind after sugar has been extracted from sugar beets. Its primary contribution is dietary fiber.
Although proponents claim that beet pulp regulates blood sugar and promotes intestinal health, opponents point out that beet pulp is nothing more than just cheap filler.
Vegetable Oil
Some particular vegetable oils are excellent ingredients, though these brands don't specify the type of vegetable used in producing the oil.
Since we don't have access to this information, making specific statements is impossible. One must know the omega-3 to omega-6 acid ratio of any fat source. This cannot be determined with this secret ingredient, hence its presence on this list.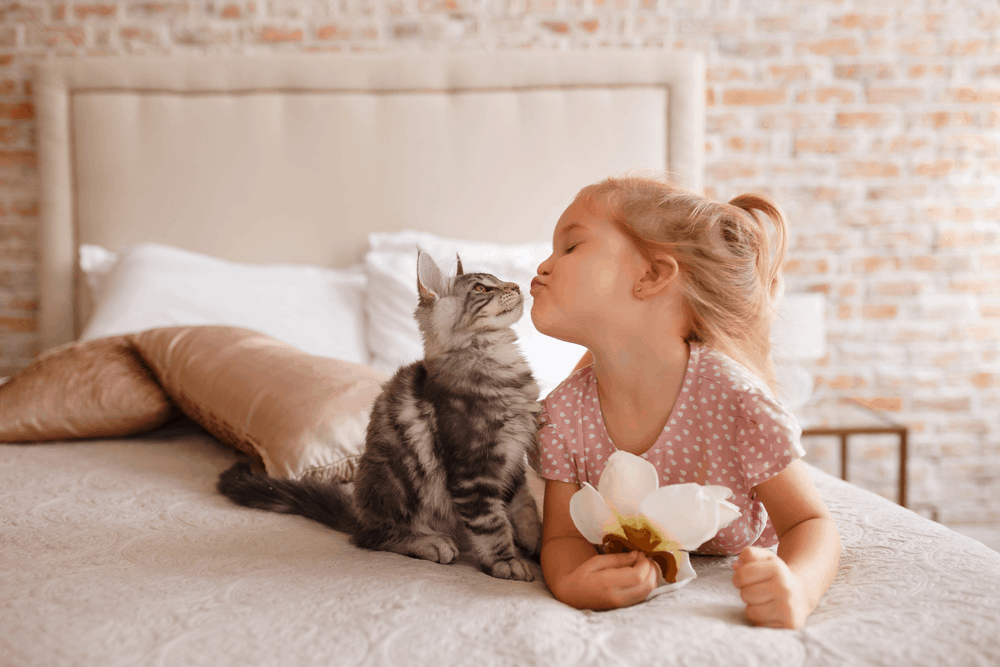 Ground Corn
The same information that applies to corn and its derivatives applies here as well.
Ground Yellow Corn
The same information that applies to corn and its derivatives applies here as well.
Controversial Ingredients Found Only Iams Pet Food Products
Canola Meal
Canola meal is believed to be obtained from rapeseed that has been genetically modified, which could cause severe health problems.
Ground Whole Grain Corn
The same information that applies to corn and its derivatives applies here as well.
Brewer's Rice
Brewer's rice is the minute fragments of rice kernel that are separated from the large kernels of milled rice. They don't possess the same nutritional profile as the whole kernel, thus making brewer's rice a low-quality grain.
Brewer's rice is considered cheap filler.
Chicken By-products
The same information that applies to chicken and its derivatives applies here as well.
Feeding Oatmeal
Feeding oatmeal is a by-product derived during the manufacture of rolled oats or rolled oat groats. It consists of oat groat chips, broken oat groats, and floury portions of the oat groats. It's considered a cheap filler.
Cornmeal
The same information that applies to corn and its derivatives applies here as well.
Corn Gluten Meal
Corn gluten meal is a by-product derived from producing a variety of corn products such as corn syrup, corn starch, etc. Corn gluten meal is very high in protein – up to 60% – and therefore gives the needed boost to the protein content of pet food products.
However, since it's plant-based, the protein from corn gluten meal cannot meet the standard set by meat protein since it lacks many essential amino acids found in meat protein.
Preserved (with Mixed Tocopherols) Animal Fat
Animal fat is derived from tissue rendering; however, the source animal is not specified. How can we be so sure that it wasn't a diseased or euthanized animal from which the fat was obtained?
Controversial Ingredients Blue Buffalo Pet Food Products
Dried Tomato Pomace
Dried tomato pomace is a by-product that is obtained during the manufacture of tomatoes. It's listed on the controversial list of ingredients because many experts believe it's nothing more than cheap or low-quality filler.
However, tomato pomace provides a considerable amount of vitamin A, Lycopene, dietary fiber, and B vitamins. Despite being an inexpensive component, it's not devoid of nutrients.
Garlic
When garlic is present in cat food in small quantities, it does a lot of good. But then, garlic can turn out to be very toxic as well, and this is the primary reason why numerous pet owners shy away from cat food products that have garlic as one of their ingredients.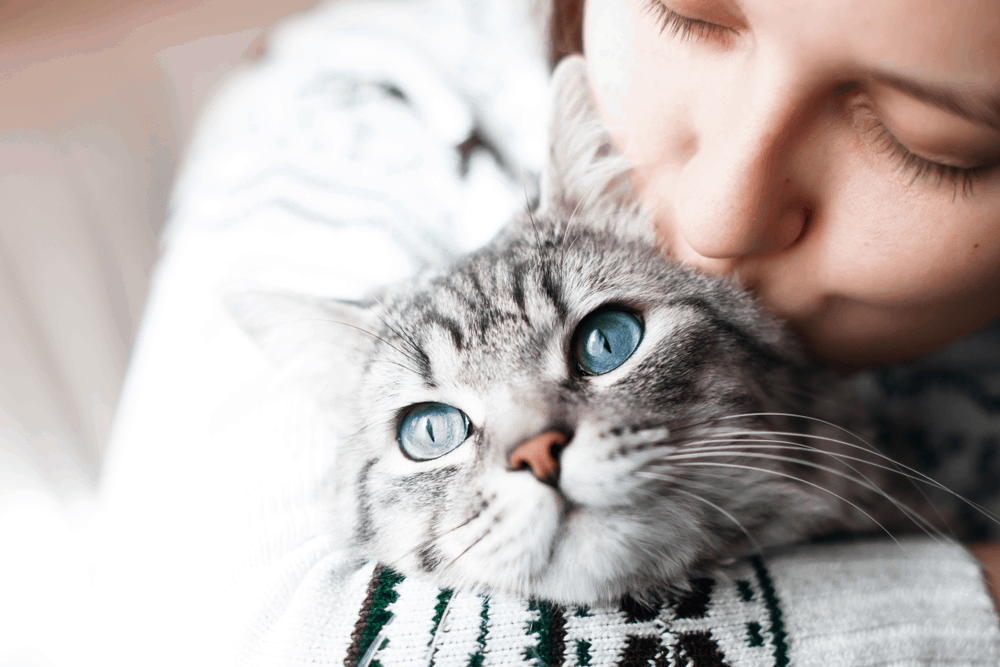 Pea Protein Concentrate
Pea protein concentrate is produced when the starchy parts of peas are separated or removed from the parent seed. It's considered a controversial ingredient because it is employed as a plant-based protein booster.
This boost is detrimental as plant-based protein is known to have low biological value when compared with meat-based proteins.
Harmful ingredients used only by the Iams pet food brand
Some pet food ingredients are associated with adverse health effects and are therefore very damaging to the health of our feline friends."
Yellow 5
Yellow 5 is an artificial or synthetic dye that is believed to be contaminated with more than a few carcinogenic chemicals. Yellow 5 does not provide any nutritional value, just like other dyes, and is therefore on this list of controversial ingredients used in pet food production.
Menadione Sodium Bisulfite Complex
Menadione, sodium bisulfate complex, is the synthetic or artificial version of vitamin K. This ingredient has been associated with multiple health concerns. Research has revealed that this ingredient could be instrumental to a fatal reaction in red blood cells and liver cells, among many other severe health problems.
It's so severe that one prominent supplier once stated that "Menadione sodium bisulfite complex is toxic to lungs, liver, mucous membranes, and kidneys. Prolonged or repeated exposure to this substance can result in targeted and significant organ damage."
Added Color
Added color is an ambiguous ingredient that may be comprised of a combination of various synthetic or artificial dyes. Most synthetic dyes are associated with a variety of chronic diseases.
Blue 2
Blue 2 is another artificial or synthetic dye that has the potential to boost the likelihood of the development of tumors, as stated by the Center for Science in the Public Interest. It does not possess any nutritional value, just like other dyes utilized in the production of cat pet food.
Red 40
Red 40 is an artificial dye that has been utilized in various ways and is one of the most popular synthetic dyes today. Research has shown that red 40 has the potential to bring about the following health problems:
Instigate allergy-like reactions
Fast-track the development of immune-system tumors in mice, and
Set off hyperactive responses in children
Ethoxyquin
Ethoxyquin is a synthetic preservative with conceivable links to cancer as well as other protracted diseases. This ingredient is not permissible in Australia and the European Union; however, the Food and Drug Administration (FDA) certify it safe for use.
Yellow 6
Yellow 6 is a synthetic food dye that is said to be sullied with carcinogenic chemicals. According to the Center for Science in the Public Interest, this artificial dye can bring about adrenal tumors in animals.
Menadione Dimethylpyrimidinol Bisulfite
Menadione Dimethylpyrimidinol bisulfate is also related to the menadione sodium bisulfate complex. It can also evoke similar toxic reactions that may significantly impair the health of your pet.
Price Comparison Of Iams vs Blue Buffalo: Which Brand is More Expensive?
Wet Cat Food
| | | |
| --- | --- | --- |
| Wet Cat Food | Blue Buffalo | Iams |
| Per Pound | $5.54 | $4.82 |
| Per Calorie | $0.0112 | $0.0101 |
Dry Cat Food
| | | |
| --- | --- | --- |
| Dry Cat Food | Blue Buffalo | Iams |
| Per Pound | $3.88 | $1.70 |
| Per Calorie | $0.0023 | $0.0010 |
The average cost-per-pound of the cat pet food is greatly influenced by the variable amounts of moisture that are present in each brand's pet food products (i.e., dry vs wet food, freeze-dried vs dried food, etc.).
Nevertheless, the average cost-per-kcal excludes the effect of moisture. This implies that the average cost-per-kcal is the preferred metric to take into consideration.
Average price data usually identifies the existence – or lack of it – of a considerable price difference between the two pet food brands. But in reality, the original price depends primarily on your shopping habits.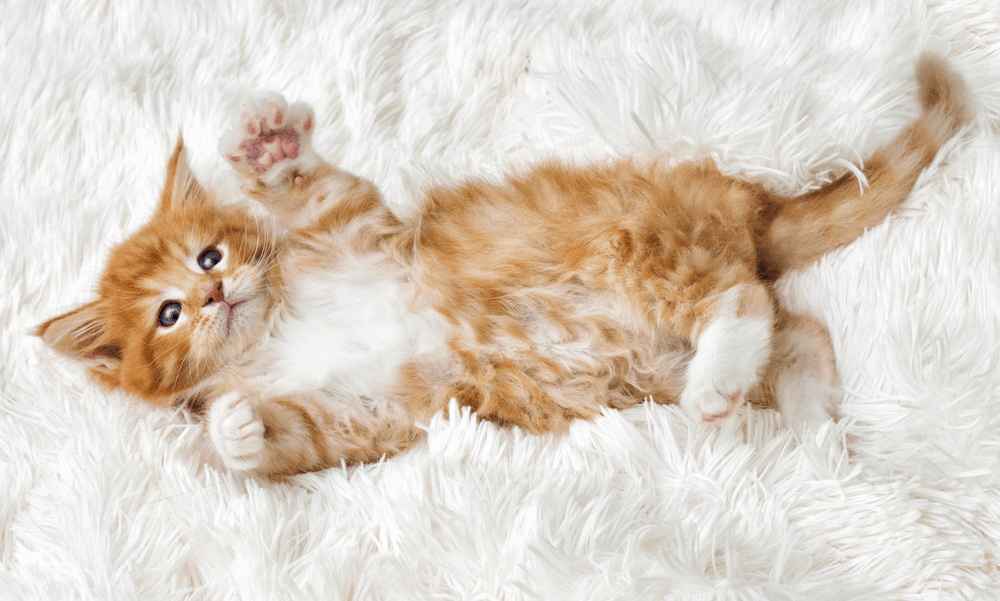 Iams vs Blue Buffalo Cat Food Product Safety: Recall History Of These Brands
Iams has been recalled two times:
July 30, 2010: Salmonella
August 14, 2013: Salmonella
But Blue Buffalo has been recalled nine times:
April 19, 2007: Melamine
April 26, 2007: Melamine
October 8, 2010: lethal vitamin D
November 6, 2015: Presence of Propylene Glycol
November 25, 2015: Salmonella
May 31, 2016: Mold
February 14, 2017: Presence of aluminum
March 3, 2017: Foil Seal Packaging Problem
March 18, 2017: Elevated beef thyroid hormone
Where to Purchase Iams Cat Food Products
Walmart
PetCo
PetFlow
Jet.com
Where to Purchase Blue Buffalo Pet Food Products
Blue Buffalo Company | Chewy
Blue Buffalo believes that "Dogs and Cats are family members who should be fed with the same care and concern as any loved one". Find everything from dry, canned to wet Cat Food on Chewy.com or Amazon.
Check prices on Chewy
Check prices on Amazon
We earn a commission if you click this link and make a purchase at no additional cost to you.
PetFlow
Only Natural Pet
EntirelyPets
Petco
Jet.com
Iams vs Blue Buffalo: Type of Cat Pet Food Products Available
| | | |
| --- | --- | --- |
| Product | Blue Buffalo | Iams |
| Wet Cat Food | 47 recipes | 31 recipes |
| Dry Cat Food | 40 recipes | 14 recipes |
| Cat Treats | 15 recipes | 2 recipes |
How to Find the Right Cat Food for Your Feline
Your budget
The first thing to consider when searching for the right food for your feline companion is your budget. Cat food products with high-quality animal-based protein content, little or no filler ingredients, and nothing in it that could trigger allergic reactions in your pet.
Make sure you spend only what you can afford.
Decide Between Dry Food or Wet Cat Food
There are generally two types of cat food; wet cat food and dry cat food. Experts usually recommend wet cat food over its dry counterpart since the former has moisture and cats are not fond of drinking too much water.
There are advantages and disadvantages of using either type of cat food products:
Dry Cat Food Pros
Dry cat food contains all the essential ingredients and nutrients that cats need
They do not get spoilt quickly, i.e., they have long shelf lives
Dry cat food is usually more affordable than its wet counterpart
Dry cat food is more convenient to feed, less messy, and doesn't require refrigeration once opened
It is the perfect option for cats who don't eat their meals at once go but prefer to nibble their food all-day
Dry Cat Food Cons
There is limited texture/flavor variety
They tend to contain significant amounts or high percentages of carbs/grains acting as fillers
Dry cat food has low moisture content and is unsuitable for cats that don't like to drink water
They are hard to chew
Some cats don't like the texture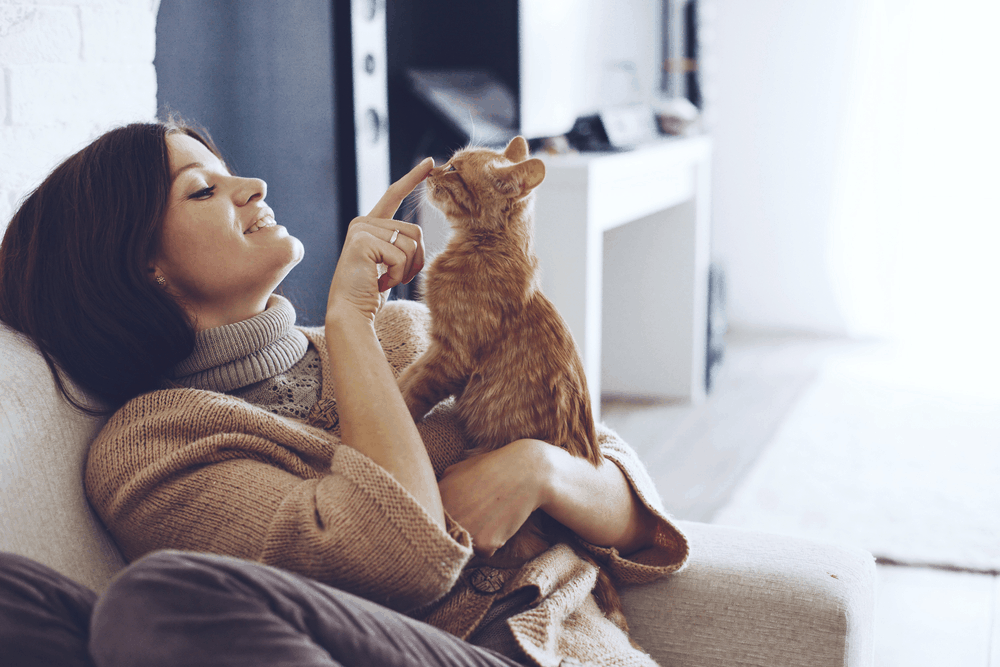 Wet Cat Food Pros
Wet cat food usually contains more meat, but fewer carbohydrates and grains
Fussy cats typically find wet cat food more delicious or tasty
Wet cat food contains a lot of moisture which helps in hydrating your feline
Wet cat food is more suitable for senior cats as well as cats with dental problems
Wet Cat Food Cons
Wet cat food is usually more expensive than its dry counterpart
Wet cat food lack some essential nutrients that can only be found in dry cat food options
Wet cat food is messy and requires cleaning up
Moist cat food tends to spoil within a short time or when left out and is therefore unsuitable for your furry friend
One of the common issues with cats is dehydration. Most cats don't drink much water, resulting in health problems such as recurrent urinary tract infections (UTIs) and kidney stones. So, if you notice that your feline does not drink much at meal times or any other period of the day, the best option or type of food to feed her is wet cat food.
Some cat owners even go-ahead to feed their furry companions a mixture of dry and wet cat foods to benefit from both types of food. If your budget allows for such minor extravagance, then go for it. Otherwise, stick to your budget and the specific type of food that your feline prefers or loves.
Furthermore, it's imperative for manufacturers to strive and meet the somewhat high standards set for canned foods by the FDA. As it is right now, the FDA regulations only hold the wet pet food option to the same "good manufacturing standards" or GMPs as its human opposite number.
Although the FDA has promised more regulations in the future, many veterinarians still suggest and prefer dry cat food as a safer, more affordable, more nutritionally adequate, and more convenient option for cat owners.
Considerations for Selecting The Best Cat Food For Your Feline
Protein Content
Adult cat food must have nothing less than 26% crude protein by weight while kitten food should have at least 30%. If you can get cat food with higher levels of crude protein, it is okay.
However, you shouldn't skimp on the amount of protein that your feline companion needs or she will not be getting sufficient protein to maintain healthy tissues, organs, and muscles.
Ingredient Quality
Cat food is all about having high-quality ingredients, so if you go for cat food with poor ingredients, then there is no doubt that the cat food in its entirety is poor as well.
Excellent cat food options contain many credible and "named" meat sources – e.g., beef or chicken instead of "rendered meat product" – give more information about the meat source than the latter.
Good cat food should also have minimal fillers as much as possible. It should also contain whole foods over processed varieties.
Keep away from cat foods that have a lot of unspecified animal by-products as you cannot tell whether the animal used was diseased, euthanized, or even a cat.
Carbohydrates and Grains
A feline's diet out there in the wild does not contain more than 2% carbohydrates. However, a lot of cat foods out there contain a lot of carbohydrates and grains. This is because they are generally used as fillers to bulk out food at a reduced cost to the manufacturer compared to meat.
So it's left for you to make the best choice that suits your cat yet budget-friendly enough for you.
FAQ
What are lifesource bits in Blue Buffalo?
Lifesource bits are small pieces of dark kibble that contain vitamins, minerals, and antioxidants. These are created without using heat to preserve the maximum amount of nutrients. You can find them in dry dog food and dry cat food.
Where are Iams pet food and Blue Buffalo manufactured?
Iams manufactures their ingredients in the US with ingredients sourced from the US and overseas.
What other brands would you recommend?
I would recommend Merrick, Earthborn Holistics, and Wellness Core branded animal food. They list real meat as the first ingredient, which is a must for your furry friend. Science Diet and Royal Canin are popular brands for animals that require a prescription diet. You can check out our best cat food guide here.
Who owns Iams and Blue Buffalo?
Iams is owned by Mars, Incorporated, the same owners of Eukanuba pet food.
Blue Buffalo is owned by General Mills and is currently the only pet food brand they have.
Conclusion
So, there you have it; we hope that this Iams vs Blue Buffalo Cat Food comparison article has supplied you with the necessary information you need to ensure that you make the best buying decisions while maintaining the overall health of your feline companion!
Between these two, our choice would be the Blue Buffalo Cat Food, which is a little more costly but has better ingredient listings and is a better overall choice for your cat. Choosing a quality cat food is key to the health and vitality of your feline friend. Check out our extensive guide on How to Choose the Right Cat Food for Your Cat to learn more!
What kind of food do you feed your cat and why? We would love to hear from you!
You might also like: