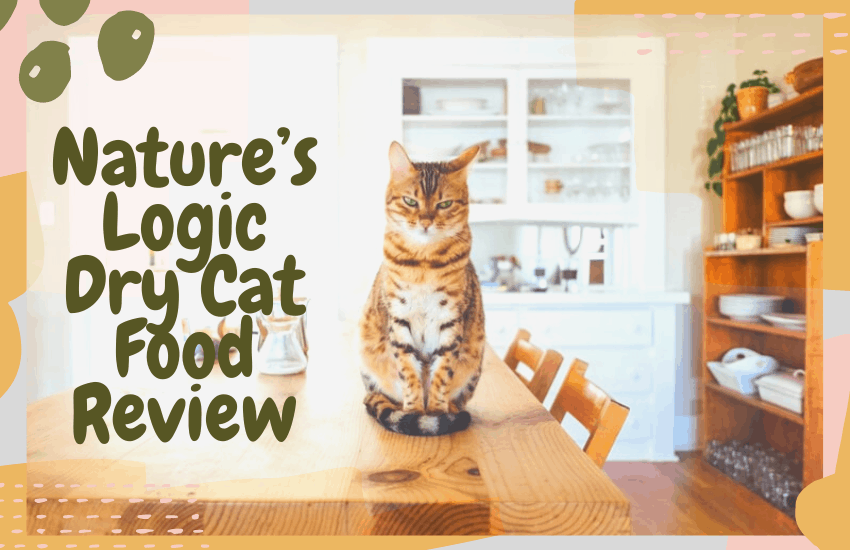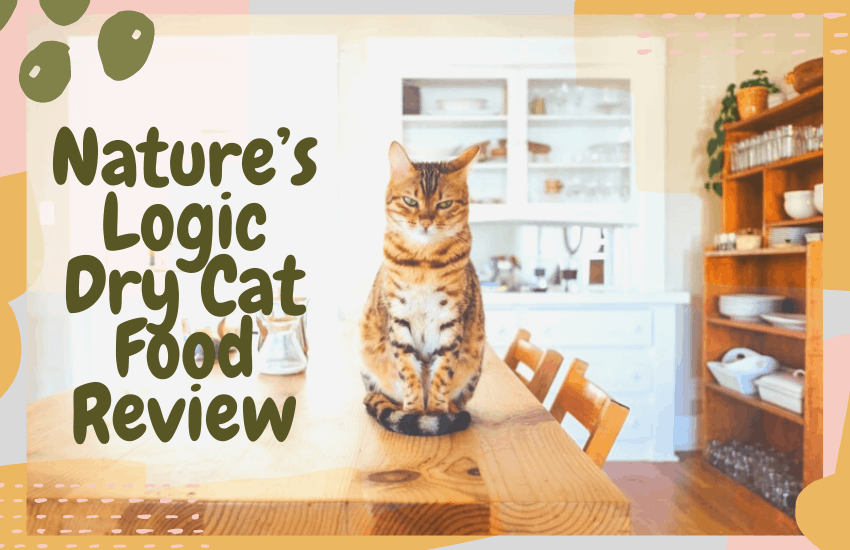 Our Recommendation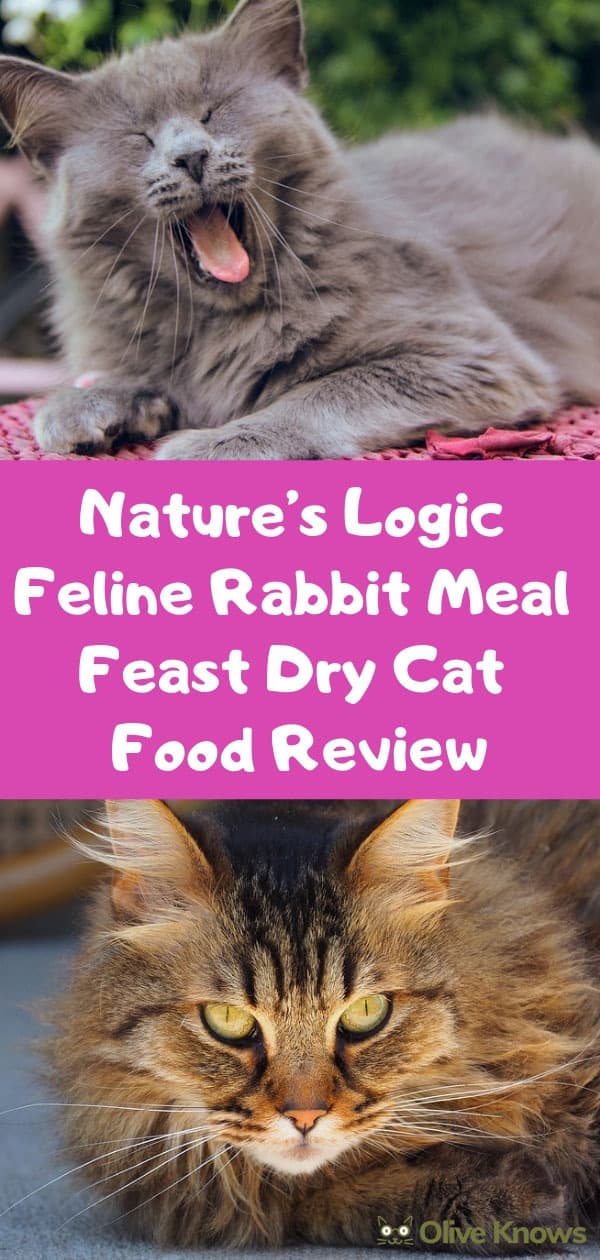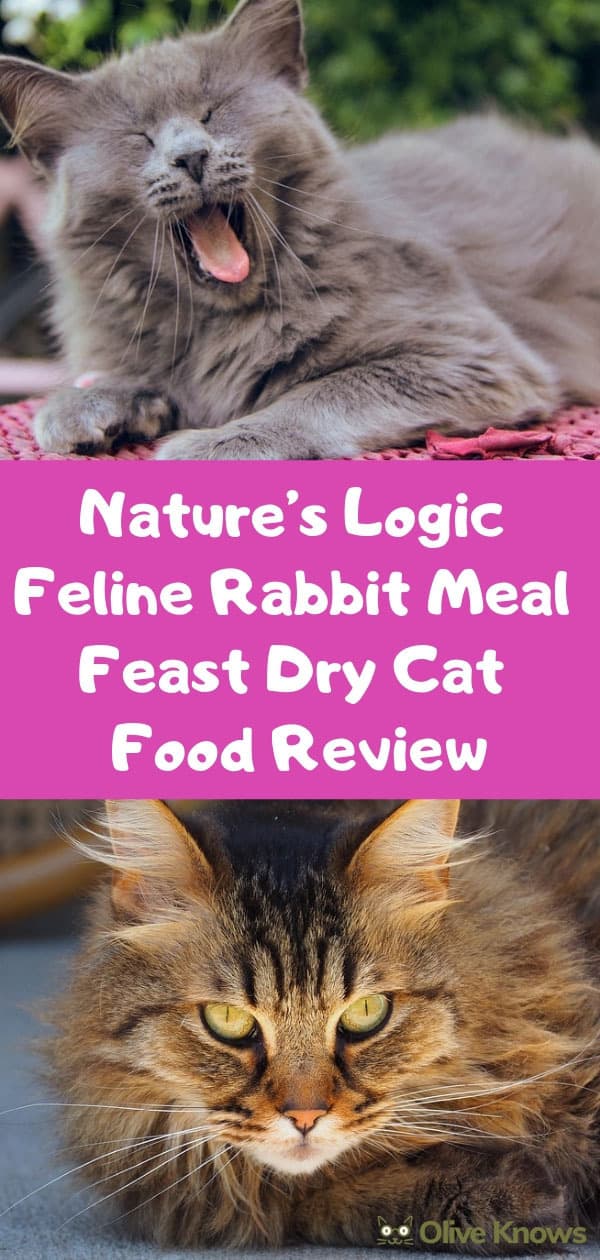 Inspired by nature, Nature's Logic Feline Rabbit Meal Feast Dry Cat Food is a welcome addition to any cat's diet. With European-raised rabbits as its main ingredient, mixed with a generous amount of fruits and vegetables such as dried blueberries and spinach, this feline recipe is not just tasty but nutritious as well. This healthy blend is also free from ingredients that might be harmful to felines including MSG, artificial colors, and synthetic preservatives, and low-quality filler recipes such as corn, wheat, or soy. It's all savory food that is good for your feline friend – balanced and inspired by the wild. It comes recommended for cats of all ages, sizes, and breeds.
Ingredients
Rabbit Meal, Turkey Meal, Millet, Chicken Fat (Preserved With Mixed Tocopherols), Pumpkin Seed, Yeast Culture, Spray Dried Pork Liver, Dried Egg Product, Alfalfa Nutrient Concentrate, Montmorillonite Clay, Dried Kelp, Spray Dried Porcine Plasma, Dried Tomato, Almonds, Dried Chicory Root, Dried Carrot, Dried Apple, Menhaden Fish Meal, Dried Pumpkin, Dried Apricot, Dried Blueberry, Dried Spinach, Dried Broccoli, Dried Cranberry, Parsley, Dried Artichoke, Rosemary, Dried Mushroom, Dried Lactobacillus Acidophilus Fermentation Product, Dried Lactobacillus Casei Fermentation Product, Dried Bifidobacterium Bifidium Fermentation Product, Dried Enterococcus Faecium Fermentation Product, Dried Bacillus Coagulans Fermentation Product, Dried Pineapple Extract, Dried Aspergillus Niger Fermentation Extract, Dried Aspergillus Oryzae Fermentation Extract, Dried Trichoderma Longibrachiatum Fermentation Extract.
Nutritional Analysis
Pet food ingredients, nutritional values, and the way they are labeled for consumers are monitored by several organizations in the United States including the Food and Drug Administration (FDA) and the NGO, Association of American Feed Control Officials (AAFCO).
Guaranteed Analysis
CRUDE PROTEIN – 8.0% min
CRUDE FAT – 16.0% min
CRUDE FIBER – 5.0% max
MOISTURE – 9.0% max
Caloric Content
Feeding Amounts
| Weight of Cat Nursing | Kitten | Adult-Normal Activity | Adult - Very Active & Pregnant Adult |
| --- | --- | --- | --- |
| 1-2 lbs  | ? - ½ cup |  n/a  |  n/a |
| 3-5 lbs  | ½ - ¾ cup | ? - ? cup | ½ - ? cup |
| 6 - 10 lbs | ¾ - 1 cup  |  ½ - ? cup    |  ? - 1 cup |
| 11 - 15 lbs | n/a  |  ? - 1 cup | 1 - 1 ¼ cups |
| 16 - 20 lbs | n/a  | 1 - 1 ¼ cups  |  1 ¼  - 1 ½ cups |
When feeding, Nature's Logic Feline Rabbit Meal Feast Dry Cat Food can be given either dry or moistened with water. In terms of giving the food for the first time to your cat, it is important to let your feline friend adjust gradually. Over a period of 7 – 10 days, mix Nature Logic's cat food with the previous cat food in small increments. Starting with just a small bit on the first day, adding a little more on the second, and by the fifth day, it should at least be half old cat food and half Nature's Logic. After a week, ideally, the bowl can now be 100% filled with your cat's new and better meal. Also, don't forget to provide fresh, clean water for your cat at all times.
In addition, cat parents must also be more aware of some symptoms associated with transitioning to new cat food. Such symptoms include lethargy, diarrhea, vomiting, and constipation among others. If any of these are observed, stop the feeding and consult your vet right away.
Read More: How To Find The Best Cat Food
The Bottom Line
Nature's Logic is a brand of cat food created by pet parents who want the best meals for their furry friends. It is natural for them to develop recipes that are safe, healthy, and nutritious, as these are the meals they are giving to their cats as well.
Guided by the principle that present-day domestic cats and dogs can greatly benefit from the diet their ancestors previously enjoyed, these high-protein, 100% all natural recipes are created. Both canned and dry food only include the best animal proteins ranging from rabbit, chicken, sardine, and turkey for the dry food, along with duck, salon, and beef for the canned wet food.
Inspired by the wild, these ingredients are sourced from the highest quality farms and suppliers. Nature's Logic Feline Rabbit Meal Feast features European-raised rabbits as its first ingredient, with a special concentrate of dried fruits and vegetables. It is also packed with natural probiotics and digestive enzymes that promote better health and digestion.
A high-protein meal, your cat can also enjoy the energy from this unique Nature's Logic recipe that includes turkey meal, millet, spray dried pork liver, and chicken fat. One might wonder about taurine that is often listed as an ingredient in other cat food. Since Nature's Logic believes in all natural ingredients, taurine is not listed as it is already present in its natural form within the ingredients.
A healthy and savory meal, Nature's Logic Feline Rabbifat Meal Feast Dry Cat Food is great for cats of all ages, from kitties to adult cats and even senior cats. It's a delicious feast that can definitely be enjoyed by your feline family – your cat/s will surely thank you for it!  Check it out and let us know in the comments below how your cat loved it.
Continue reading:
Nature's Recipe Culinary Favorites Grilled Recipe Wet Cat Food Review
Instinct by Nature's Variety Raw Boost Cat Food Review