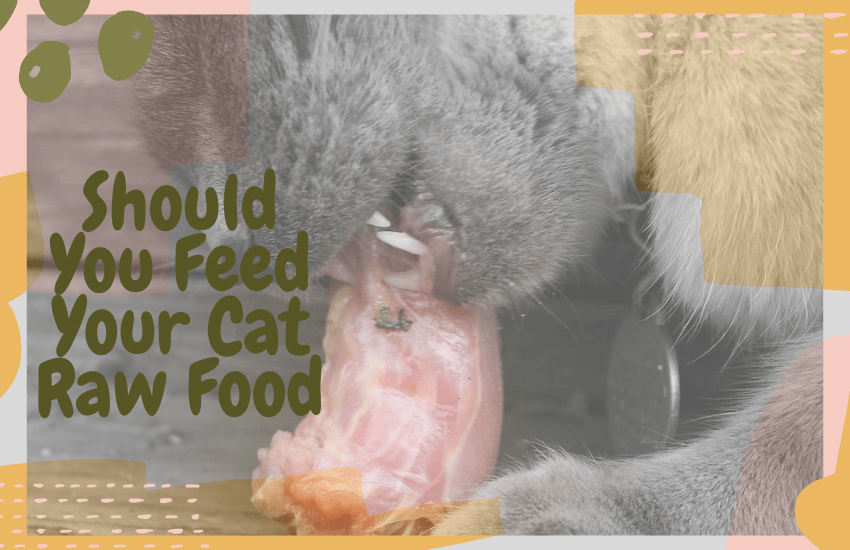 It goes without saying what you feed your cat is important. Just like humans, cats need the proper nourishment to keep them healthy, strong, and active. With so many brands of cat food, not to mention the wet food vs. dry food debate, finding food that checks all of the boxes can be difficult.
Another option that has seemed to pick up steam is feeding your a raw food diet. Before you decide what's best for you and your cat, you need to have a basic understanding of a cat's diet and what transitioning to a raw food diet entails.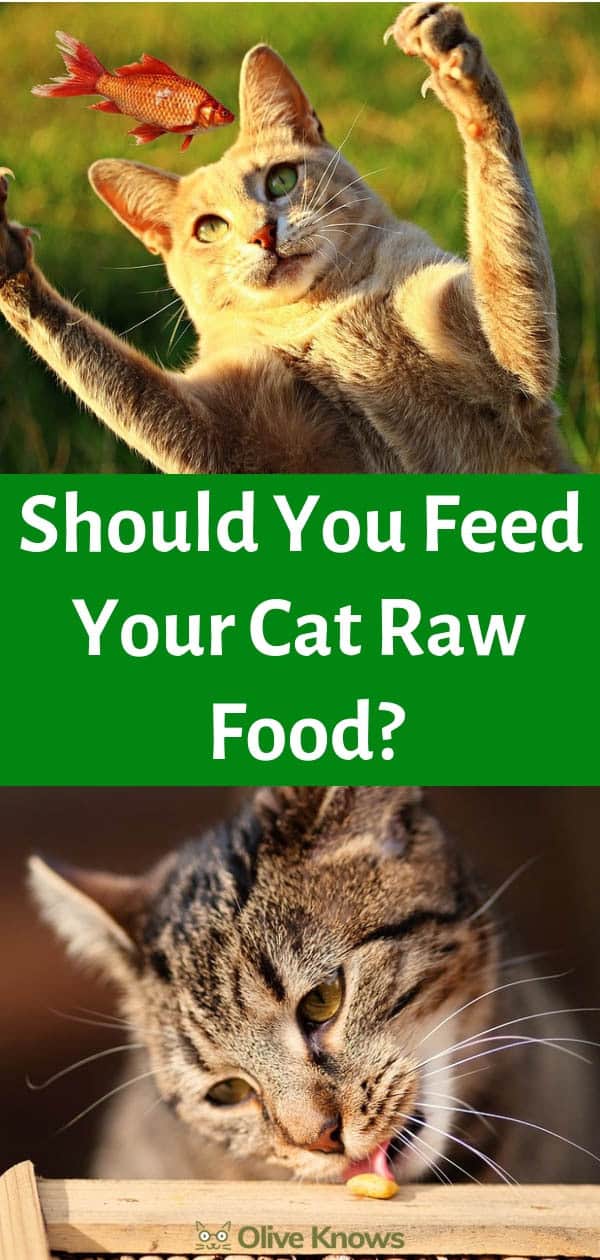 A Cat's Diet
As carnivores, a cat's diet is high in protein which they get from meat sources such as fish and poultry. With a protein-rich diet, cats are easily able to get the essential amino acids they need to live a healthy and active lifestyle.
One of the main amino acids a cat needs in its diet is taurine, which is found in the lean muscle meat of their food sources. Cats also rely on a diet that is high in water content and low in carbohydrates.
Cats living in the wild are expected to consume a diet in which carbohydrates make up only five percent. What little carbohydrates they do eat comes from what their prey has eaten.
Trying to find a cat food that provides all the necessary nutrients your cat needs for a healthy diet can be hard. With so many brands on the market, the options can seem endless. If you know what you're looking for, it can make it a little easier to narrow down.
One thing to be aware of is foods that contain filler ingredients or have a high carbohydrate content. Feeding cats a raw food diet has become a popular alternative to dry kibble and wet food, but a raw food diet may be more challenging than you might think.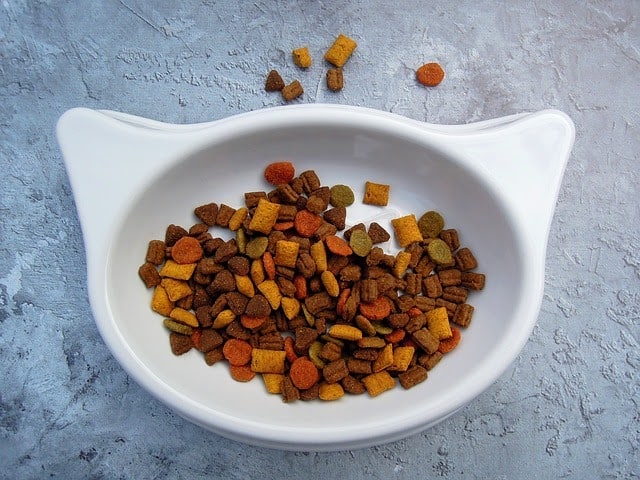 What is a Raw Food Diet?
Choosing to feed your cat a raw food diet means feeding her the uncooked muscle meat, organs, and bones from an animal. People that choose to feed their cat a diet of raw foods believe important nutrients found in meats can be altered or diminished when the meat is cooked. They also believe feeding their cat a raw food diet will more closely mimic what she would eat in the wild.
While many people have taken sides on whether a raw food diet is the right diet for a cat, advocates for the raw food diet insist there are many health benefits. They claim that not only is the overall health of their cat much better, but their coats are shinier, teeth are healthier and it prevents obesity in indoor cats. Despite these benefits, the question remains; is it safe to feed your cat raw foods?
Read More:
Is it Safe to Feed Your Cat Raw Food?
When it comes to deciding if you should feed your cat a diet consisting of raw food, it should be noted that many health organizations such as the Centers for Disease Control and Prevention (CDC) and the American Veterinary Medical Association (AVMA) are against feeding a raw food diet to pets. They feel the risks are far greater than the benefits of a raw food diet.
One of the biggest concerns to be aware of is that cats can be exposed to many of the same dangerous foodborne illnesses found in uncooked foods that humans can. Though cats are less likely to suffer from pathogens such as Salmonella and E. coli due to a shorter and more acidic digestive tract, they could still get sick.
That being said, there's always the possibility of your cat getting sick from raw foods even if there are no parasites or bacteria present. Like humans, a cat's digestive system may be prone to more sensitivities than others and there are some cats that just aren't able to tolerate a raw food diet.
The possibility of cross-contamination also increases when handling raw meat and can impact both human and feline members of the family. If you choose to switch your cat's diet to raw food and prepare the food yourself, it's vital to the health of everyone living in your home that you take measures to prevent cross-contamination.
Those pathogens mentioned earlier can stick to cutting boards, food dishes, countertops and even on your cat's face. Because of the risk of pathogens, it is suggested that raw diets shouldn't be fed to cats that live in homes with elderly family members or small children, as their immune systems can be weaker.
It is possible to minimize the risks associated with a raw food diet by incorporating the following steps into your routine.
Select ingredients from a trustworthy source.
Always wear gloves when handling raw meat.
Wash your hands when you are done.
Clean up thoroughly after preparing the food and sanitize the area.
Feed your cat in an area that is easy to clean such as the kitchen rather than a carpet area.
By taking the proper steps when preparing and feeding raw food to your cat, you will greatly reduce the risk of exposure to harmful bacteria and parasites.
What to Feed Your Cat on a Raw Food Diet
Cat parents have the option of purchasing raw foods from commercial brands such as Rad Cat and Primal Nuggets or they can make their own. Commercial raw foods often come frozen or freeze-dried to help reduce the risk of bacteria or parasites found in raw foods.
Though it is easier to purchase premade raw food from the pet store, it can be quite costly. It's no surprise many cat parents decide to forgo premade raw food in favor of making their own at home to cut down cost.
If you choose to make your own raw cat food, you need to have an understanding of what is needed to create a healthy and balanced diet for your furbaby. For your cat to achieve a balanced diet, she must get nutrients from four main components – flesh, organs, ground bones, and plants.
It is also recommended to add a little calcium to a raw food diet by using small amounts of dairy products or supplements that are safe for cats. Consulting your veterinarian will also give you an idea of any other supplements your cat needs to achieve a balanced diet.
Variety is also an essential part of keeping your cat on a balanced diet. By rotating protein sources, you'll not only keep her from getting bored but you can minimize the chances of her getting too much or too little of certain nutrients. Rotate through meat sources like ground turkey, fish, and other poultry to provide a well-rounded diet and keep things interesting.
While cats don't normally eat much vegetation in the wild, incorporating a small amount of pumpkin, zucchini, carrots, and kale is a great way to add fiber to her diet. Adding whole eggs to your cat's raw food is a great source of fat-soluble vitamins A, D, E and K which are found in the yolk along with the protein content of the egg white.
Bones have a reputation for being a choking hazard but when they come from small sources like quails or they are ground up properly they are safe to add to your cat's raw food. They also have the added benefit of keeping her teeth healthy and strong. Just make sure to keep an eye on her as she eats to be safe.
Transitioning to a Raw Food Diet
When it comes to transitioning to a raw food diet, Dr. Lisa Pierson, DVM, suggests taking it slow. If your kitty is used to a diet of dry kibble or canned food, the switch to raw food might not go quite as easily as you anticipated and you may not want to invest in a food grinder right away. As with any changes in food, it's recommended to transition slowly to get your cat used to the change.
Dr. Pierson switched her cats to a raw diet successfully by starting small. She first presented her cats with a thoroughly cleaned and diced chicken thigh to see if they were interested in it. Then she began to mix small pieces of chicken thigh with their canned food to get them used to the taste and texture of raw meat. She suggests cooking some of the chicken to see which they like better. If they prefer the cooked meat, just cook it less and less until they have transitioned to eating it raw.
Most importantly, Dr. Pierson reminds cat parents to not get too discouraged if their cat doesn't transition as easily as they imagined. She suggests "mixing the new food with their existing diet of canned food at a ratio of 10% new to 90% old and then gradually increase the new diet from there." It can take months to transition fully to a raw food diet, so patience is a necessary component!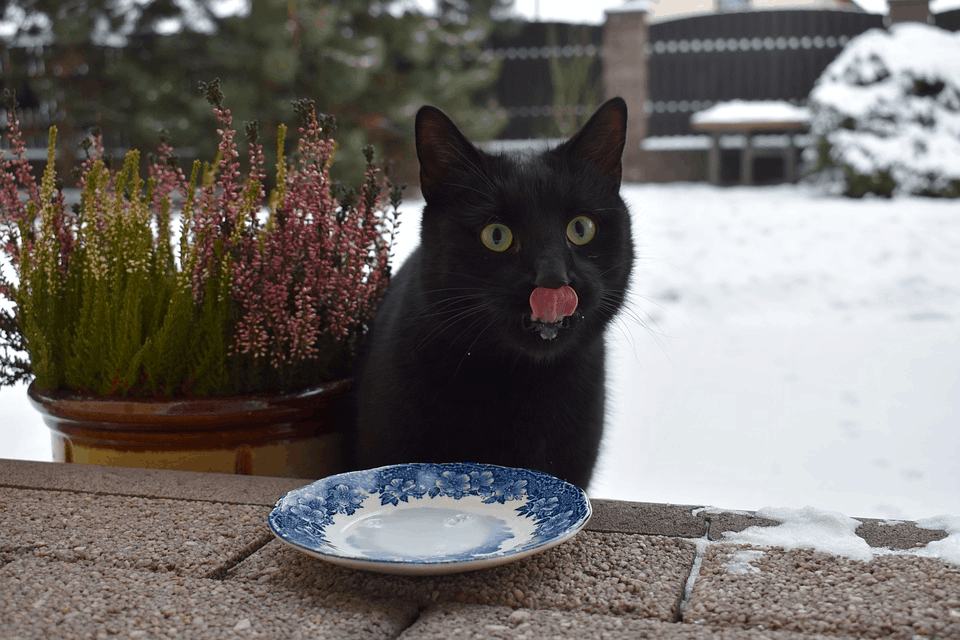 The Verdict
While not everyone agrees with a raw food diet, many people have had success with switching their cat to one. As long as you approach the change the right way, your cat may benefit from the change. The first step is to do your research and consult your veterinarian prior to making any changes.
Knowing the right steps and recognizing that changing to a raw food diet can be a time-consuming process due to not only the transition but also the preparation and clean up required, you'll set both you and your cat up for success. With a little practice and patience, you'll get the hang of it in no time!
Continue reading:
Human Foods that Harm Your Cat