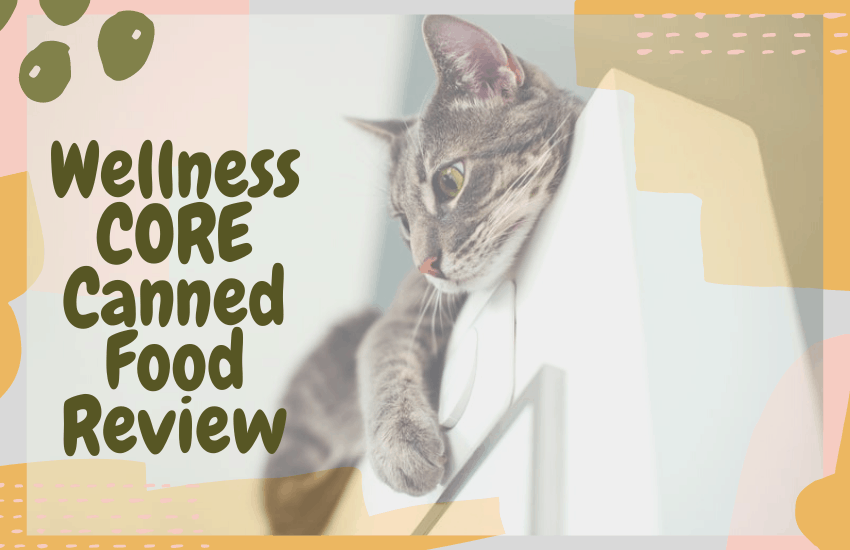 Our Recommendation
Cat owners always want to the best for their feline buddies and this includes getting the healthiest possible meals. Wellness CORE Natural Grain-Free Beef, Venison & Lamb Canned Cat Food is a protein-packed meal with beef, beef broth, and beef liver as its top three ingredients. It supports leaner body mass, with 65% of the ingredients coming from high-quality protein sources.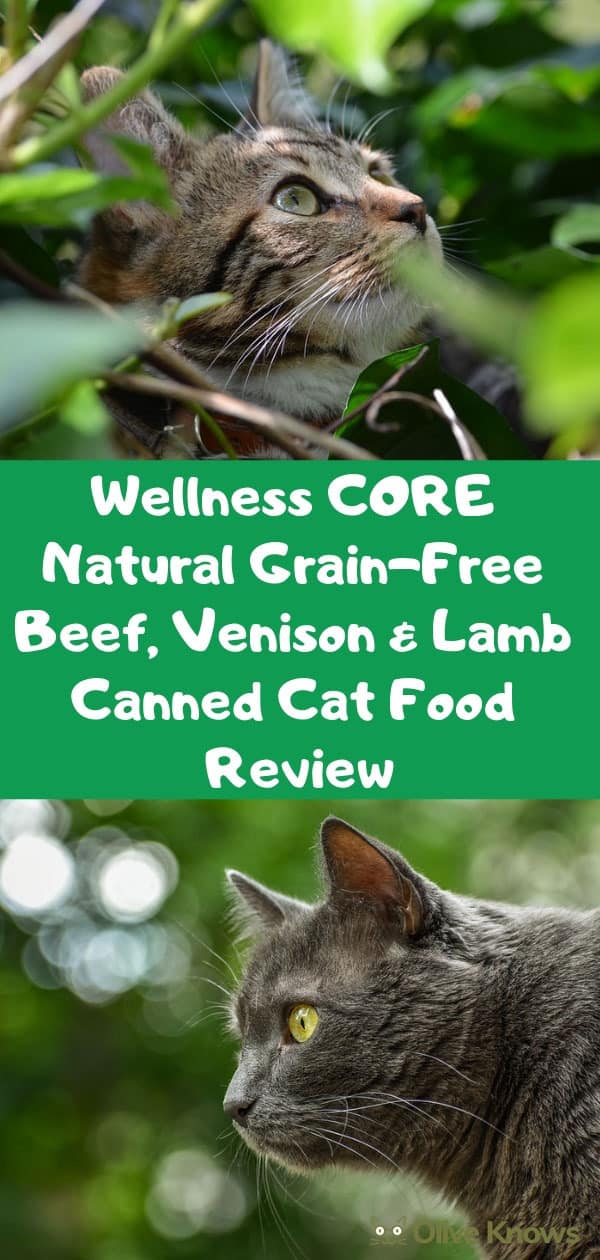 This cat food features real nutrients from flaxseed, cranberries, and probiotics for better digestion. Cats will also enjoy the health benefits from Flaxseed and Salmon Oil for a good dose of Omega fatty acids that promote healthy feline skin and coat, as well as immunity boost to increase disease resistance.
Made in the USA using the finest ingredients, cat parents can be at ease knowing that Wellness CORE Natural Grain-Free Beef, Venison & Lamb Canned Cat Food does not contain meat by-products, fillers, artificial preservatives, and artificial flavors.
Another cat food ingredient to watch out for is carrageenan, which is often used as a pet food thickener and is found in some cat food available in the market. Carrageenan is known to cause inflammation of the gastrointestinal tract, intestinal lesions, ulcer, and with prolonged exposure, even cancer. This Wellness CORE wet cat food is free from all these harmful ingredients, with each recipe created with the health and safety of cats in mind.
It even works with felines with fish allergies and intolerance, as it is fish-free. A balanced meal that is great for hydration and urinary tract function, Wellness CORE Natural Grain-Free Beef, Venison & Lamb Canned Cat Food comes highly recommended.
Ingredients
Beef, Beef Broth, Beef Liver, Lamb Liver, Venison, Lamb, Chicken Meal, Cranberries, Guar Gum, Salt, Ground Flaxseed, Potassium Chloride, Choline Chloride, Taurine, Cassia Gum, Xanthan Gum, Dried Kelp, Chicory Root Extract, Yucca Schidigera Extract, Alfalfa Meal, Iron Proteinate, Zinc Proteinate, Thiamine Mononitrate, Vitamin E Supplement, Copper Proteinate, Manganese Proteinate, Sodium Selenite, Niacin, d-Calcium Pantothenate, Pyridoxine Hydrochloride, Riboflavin Supplement, Vitamin A Supplement, Biotin, Potassium Iodide, Vitamin D3 Supplement, Vitamin B12 Supplement, Folic Acid.
Nutritional Analysis
Pet food ingredients, nutritional values, and the way they are labeled for consumers are monitored by several organizations in the United States including the Food and Drug Administration (FDA) and the NGO, Association of American Feed Control Officials (AAFCO).
Guaranteed Analysis: Crude Protein 12.0% (min), Crude Fat 6.5% (min),  Crude Fiber 1.0% (max), Moisture 78.0% (max), Taurine 0.10% (min)
Caloric Content: 1184 kcal/kg, 101 kcal/can
Feeding Amounts
Adults
1 can/day for ea 6 – 8 lbs of body weight
Kittens
2X of adult amount
Pregnant / Lactating Mothers
3X of adult amount
Cats can also enjoy Wellness CORE Natural Grain-Free Beef, Venison & Lamb Canned Cat Food with dry food. Recommended feeding is to reduce dry cat food by ¼ cup for every ½ can of wet cat food.
To transition a cat to a new cat food, it is best to do this gradually in order to allow the cat's palette and digestive system to adjust. In the first two days, combine 75% of the old cat food and 25% of the new cat food. For the 3rd and 4th day, the meal can be 50% old food and 50% new food. On Day 5 and 6, the cat should ideally be comfortable with 25% old food and 75% new food. After a week, the meal can already be 100% new cat food.
During this time, it is important to keep an eye on the cat and to be aware of the slightest changes in eating and litter box behavior. Signs and symptoms to watch out for are diarrhea, vomiting, and constipation. Should any of these occur, immediately stop the cat food transition and consult the vet for a checkup.
Along with a nutritious meal, it is also equally important to provide cats with fresh, clean water at all times, a place where they can run around and play, and of course, lots of love!
Read More: How To Find The Best Cat Food
The Bottom Line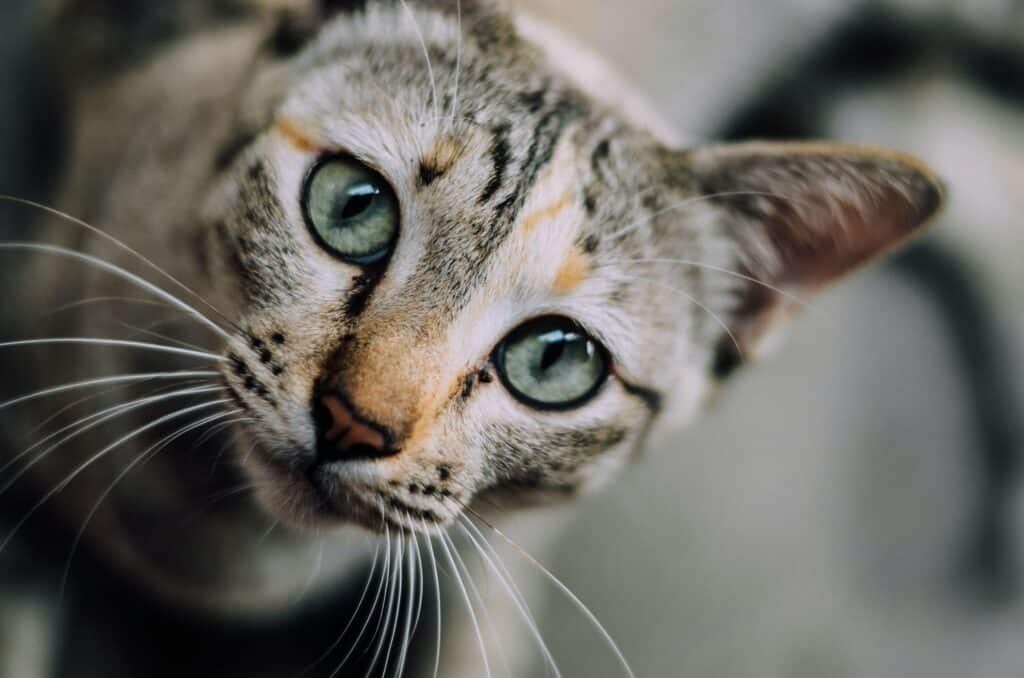 A smooth addition to your cat's diet, Wellness CORE Natural Grain-Free Beef, Venison & Lamb Canned Cat Food is tasty and healthy at the same time. It is made with high-quality protein with beef, venison, and lamb. For added nutrients, other ingredients include flaxseed, chicken, cranberries, and probiotics. The recipe is free from fish-free, gluten-free, and grain-free, making it ideal for cats that require a special diet. There are also no artificial flavors, preservatives, and meat by-products in this wet cat food. A protein-rich meal, this wet cat food increases lean muscle allowing cats to be more active, to burn more energy and calories, and to remain fit and healthy.
Created by Wellness Core, each of their recipes include the following:
Essential vitamins, minerals, and fatty acids for skin and coat.
Probiotics, prebiotics, and fiber for digestive health.
Proper essential nutrients for eyes, teeth, and gums.
Essential vitamins and minerals for immune system.
High-quality proteins and carbohydrates for energy.
Definitely worth trying, Wellness CORE Natural Grain-Free Beef, Venison & Lamb Canned Cat Food is a balanced meal that takes care of feline skin and coat, digestive health, immune system, and overall health.
Further readings:
Wellness CORE Divine Duos Tuna Pate & Diced Salmon in Gravy Grain-Free Wet Cat Food Review
Wellness Complete Health Natural Grain Free Dry Kitten Food Review