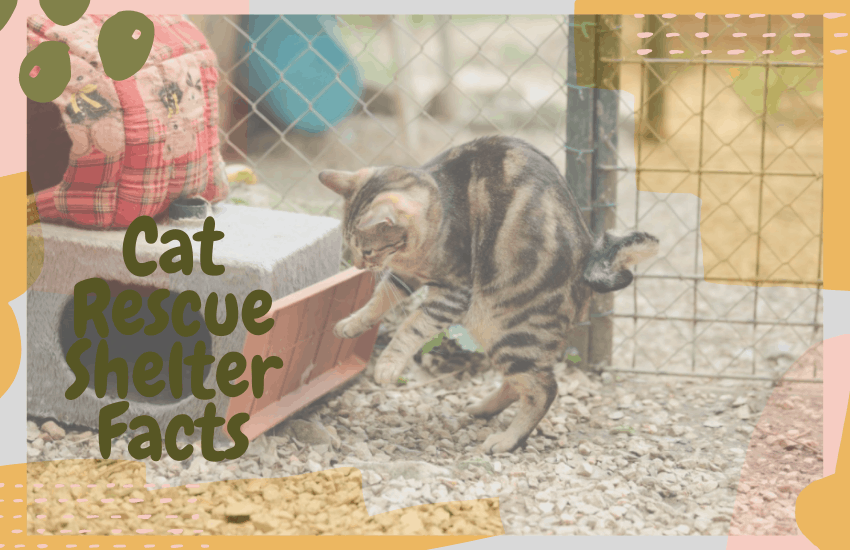 You have decided to add a family pet to your home. You rule out the need to spend hundreds, even thousands of dollars to get a purebred. You have also been inundated with the ads on TV showing hundreds of homeless cats in your area. Where do you go to get a healthy new family feline? Thus begins your search for a good rescue shelter.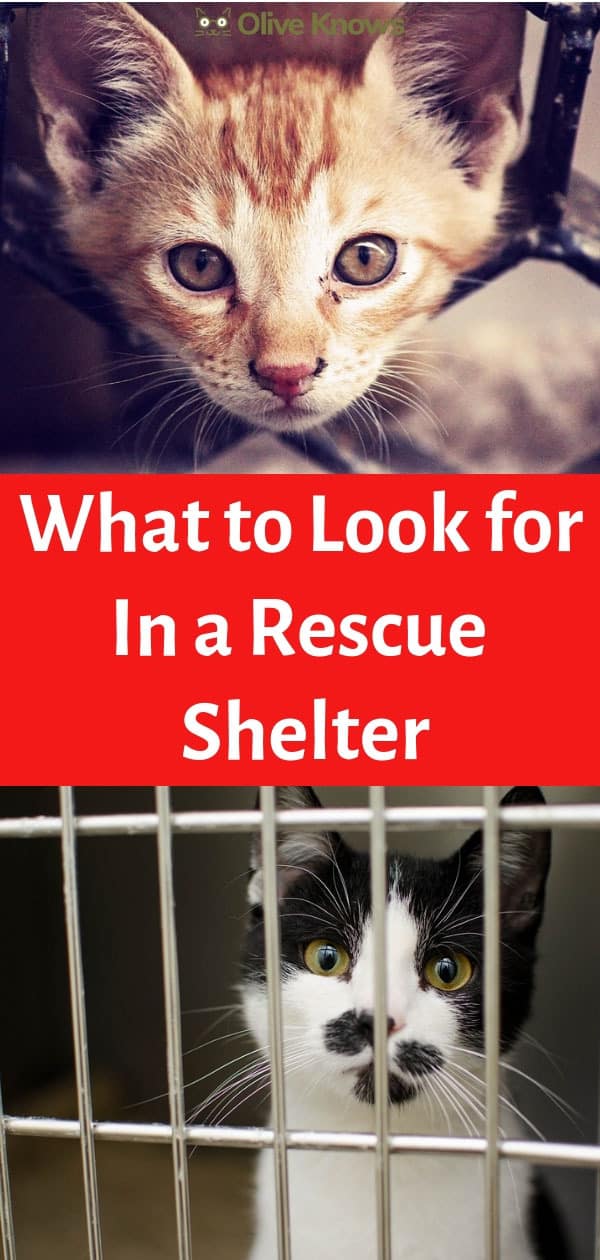 How do you determine a good shelter from a bad one?  Where are the shelters and how many homeless cats are in your area? What does your local veterinarian recommend? What do you need to have at home when bringing in your new arrival?
There are many products that can help with what to have at home. One of the best deals is the Nornor Cat Bowl Set. In addition, you will also need, a litter box, food, grooming supplies, a good vet…..Help!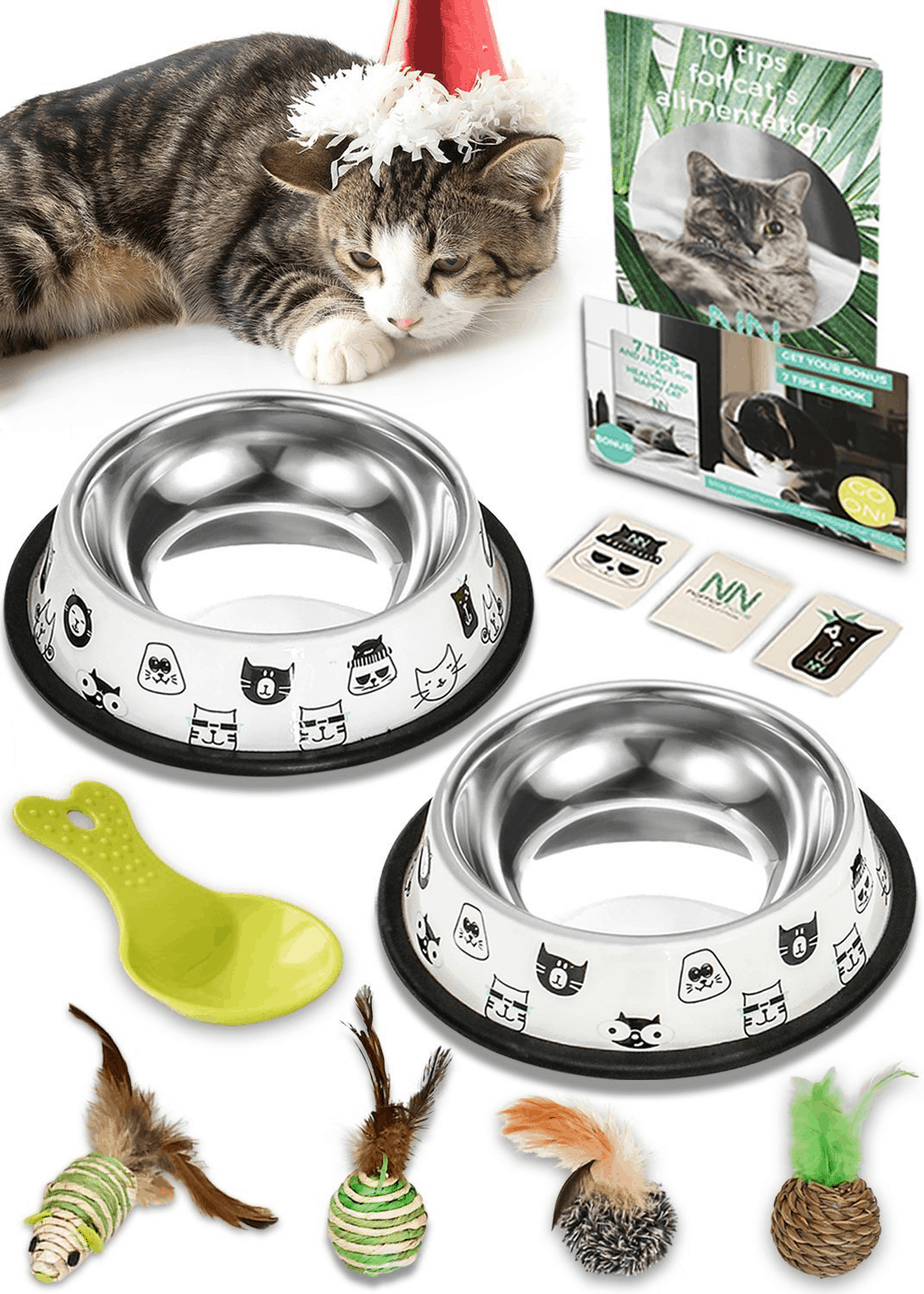 This article will unravel the mysteries surrounding your quest for a first-time companion or additional family feline. You are about to give a cat a new and loving home. Here are some guidelines on the best places to look and what to have ready for your new arrival.
Vet Recommendations Regarding Animal Shelters
A comprehensive list of attributes for good shelter, or animal rescue center, compared to a bad one is summed up by the AVMA. The American Veterinary Medical Association is a not-for-profit group of over 90,000 vets. Their  guidelines for what to look for in a good shelter include:
A place that not only looks clean but is cleaned regularly.
Good air movement in the place where the animals stay, as well as comfortable temperature and humidity for any potential pet.
Safe water supply for the animals to drink from when they need it, as well as adequate food.
Cages that are large enough for the animal to be able to move and lie down comfortably.
A proper place for the cat to go to the litter box, without having to also lie in the box for their resting area.
Adequate lighting for the animals that can be set lower at night.
A place where there is some effort to keep the noise level down. For example, doors that lessen the sound from other pet rooms when closed.
A place where there is an area for the cats to be social with one another, or have fun playtime.
A room that is set aside for sick, contagious, or problem animals, away from the healthy ones ready for adoption.
A shelter where they go out of their way not have to euthanize unwanted pets.
The Different Types of Shelters
There are three different types of rescue shelters for adopting new family members.  They are Animal Rescues, The Humane Society or SPCA(Society for the Prevention of Cruelty to Animals), and animal shelters.
Based on where you live and recommendations from other pet owners or veterinarians, it will be your choice where you go for your new family feline. Here are some of their similarities and differences:
Animal shelters are also known as the city shelter, animal control, animal services, or the old cartoon term, a pound. They have the least amount of knowledge about the animal you are about to adopt. Shelters also have a policy that allows any animal to be dropped off and accepted at their facility. Often they are overwhelmed with animals and that means that sadly, a large number of potential pets are euthanized. Animal shelters usually have the lowest adoption fee.
Humane Societies are different everywhere you go. There is no national USA organization. They might have a facility or use foster homes. Some have the policy of limited admission, so they can choose what animal they take in or refuse. This means that they will spend longer with the animal you are considering to join your family and have more information. Other humane societies are run just like an animal shelter, take all animals in that are dropped off and therefore, do euthanize. Their adoption fees vary quite a lot, so check what your cost will be at the humane society you choose. Also, keep in mind that some humane societies do euthanize and some are no-kill facilities.
A no-kill facility believes in keeping all animals brought to them that are healthy and alive for adoption. It doesn't matter how long the animal stays at that rescue, they will not be euthanized. Due to this no-kill mission, it usually means that these rescues will turn animals away who are too ill to be healed, or who could be a danger to other animals or humans.
Animal rescues spend the most amount of time with the animal you are hoping to take home and will know a lot about their behavior, their diet, if they like other animals and children, and more. The animals can be living at the home of someone who is a part of the rescue or at a kennel. They typically have an in-depth adoption process and their fees can be much higher than an animal shelter or humane society. This is due to the time and financial support they put into the animal.
There are other differences and similarities between all three.  You can choose which kind of shelter suits you best.
Highly Recommended No-Kill Shelters in the USA
There are many ways to find out about highly recommended animal shelters in your area. You can ask other pet owners who are friends, co-workers, your local vet and online.
If you are seeking a shelter that prides itself on being a no-kill facility check out these ten that are divided by being in the Eastern, Central, or Western States.
In the East
New York State – Check out the Tompkins County SPCA. Its no-kill mission began in 1999. It houses cats, dogs and other kinds of animals that can be adopted. It is also noted as an environmentally-friendly SPCA and a good place for animals and humans.
Virginia – The  Richmond SPCA had a passion and partnered with the Richmond Animal Control. Their goal of making sure no healthy, homeless animals euthanized was realized in 2006.
In Central USA
Wisconsin – The  Dane County Humane Society, partnered with another animal organization and they both share a mission. They guarantee that no healthy cat, dog, or any animal that has a medical or behavioral problem that can be treated will be put down.
Texas – Austin's Pets Alive, under the guidance of Dr. Ellen Jefferson used data to get the euthanasia rate in Austin turned around. They can now boast that they save 90% of the animals on that list. They continue to work with data and great partnerships to keep this mission going.
Colorado – The Metro Denver Animal Welfare Alliance has members from over 25 different shelters whose goal is to decrease the euthanasia rate and have a higher live outcome. Presently, they can take pride in a live outcome rate of 85%.
In the West
Oregon – The Multnomah County Animal Services, work diligently on reducing the euthanasia rates in Portland. They are working on various programs to help save more cats and use the successful technique of transferring animals to other shelters, rescues and foster homes.
Utah – The Best Friends Animal  Society is not only working in Utah but in many cities throughout the USA. It is also one of the best known no-kills shelters.
California – The City of San Jose Animal Care & Services has a special passion for feral cats. They have adopted a program that was created in Jacksonville Florida where they trap, then neuter and finally return feral cats to where they came from. Their work has resulted in a 40% drop in cat euthanasia.
Nevada – The Nevada Humane Society has put out a guidebook explaining the steps they took to become so successful. They made a decision to concentrate on their local community needs first and now have an applaudable 94% save rate.
Arizona – The Arizona Animal Welfare League began in 1971. It has noted programs in animal retraining, community outreach, adoption and medical help. It is also one of the largest shelters in Arizona.
There is also a website called The No Kill Network. This site will show you where the closest no-kill rescue or shelter is to your location. It includes directories for not only the USA but five other countries. This will help if you have a pet friend who is also adopting somewhere else in the world.
Products for Your New Family Member
You now know you are going to add another family member to the home. You have chosen the fun and love of owning a cat. What do you need to have ready, at your place for this new bundle of joy? Cats are like little kids, curious creatures who need a cat-safe environment to call home.
First cat-proof your home, the way you would for a little child. Next, grab some much-needed supplies. Here are some that can be delivered to your door: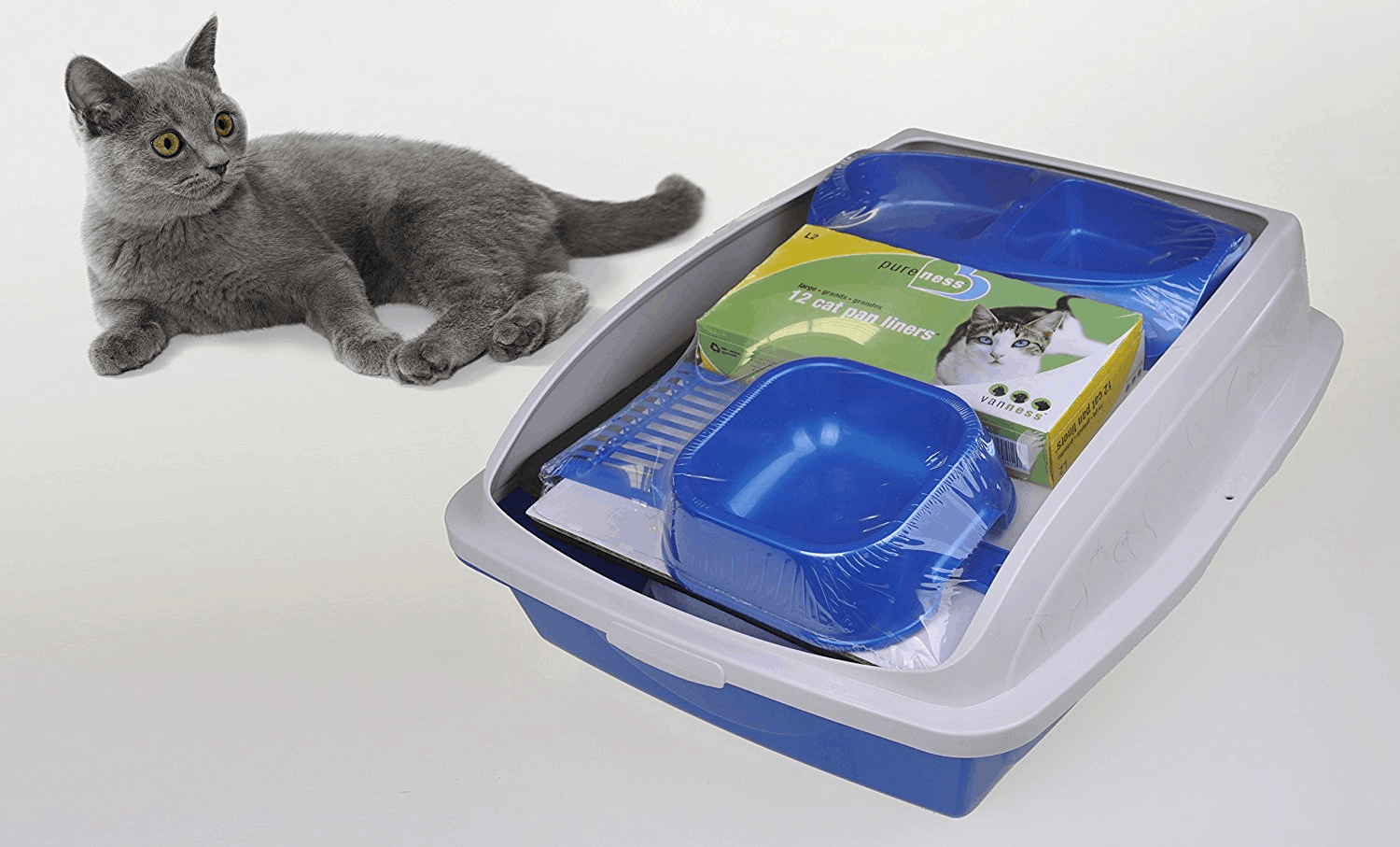 Starter kits are great for a new cat owner. As well as the Nornor Cat Bowl Set, consider The Van Ness Starter Kit. This kit comes with a litter box and liners, two bowls, and a litter scoop. All that's missing is a package of food, some toys, and cat litter.
There are a myriad of choices when it comes to what to feed your new family feline. If you have adopted a cat, not a kitten and are considering wet food, check out, Rachael Ray Nutrish Natural Wet Cat Food. A very positive choice as it has no preservatives, real fish is the first ingredient and it has no grain in it.
For our best food recommendations, browse through OliveKnows Food.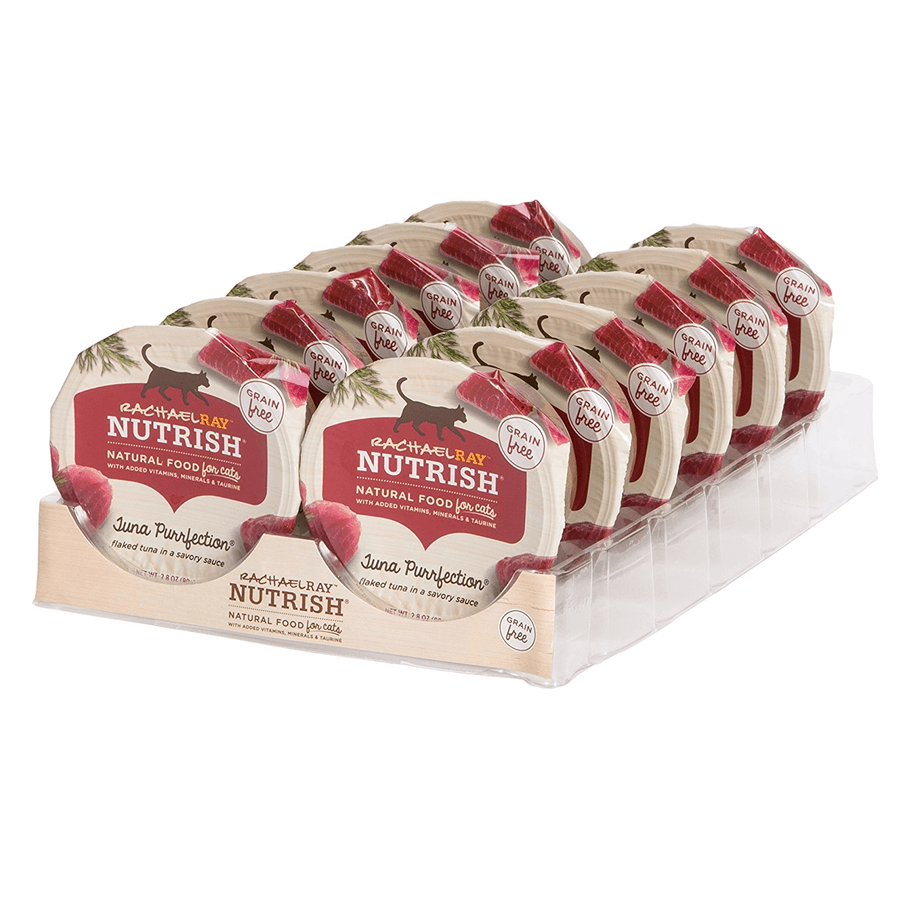 You cat will need litter for their litter box. Just like which food you prefer to give them, what kind of litter you opt for is up to you. Take a look at this great post on litter choices. Litter comes in clumping, non-clumping, scented, unscented, hypoallergenic, and natural litter products.
Always remember, you can purchase any of these starter kits, but you will have a lot of time to try other litters, food and litter boxes. This experimentation can be a fun discovery time for everyone.
Welcome Home
The day you add a new pet to your family could be one of the best days of your life. When you choose to bring home a cat, you can guarantee many moments of laughter, delight, and the startling realization that your cat is training you. All they ask in return is food, water, a litter box, some toys, and your love and caring. You and your family get a loyal companion who gets a kick out of seeing you each day.
If you make the choice to adopt a cat from a shelter, SPCA, or animal rescue, do your research and pick a facility that will send you home with a healthy new friend.  You are not only adding joy to your own life but saving theirs.
Continue reading:
What to Know About Adopting a Rescue Cat
The 15 Best Must-Have Cat Mom Mugs