Adopting a rescue cat is a wonderful way to give a new home to a cat that desperately needs one. Our shelters are overrun with cats that need loving homes. However, adopting a cat from a shelter is not the same as bringing home a new kitten from them to raise.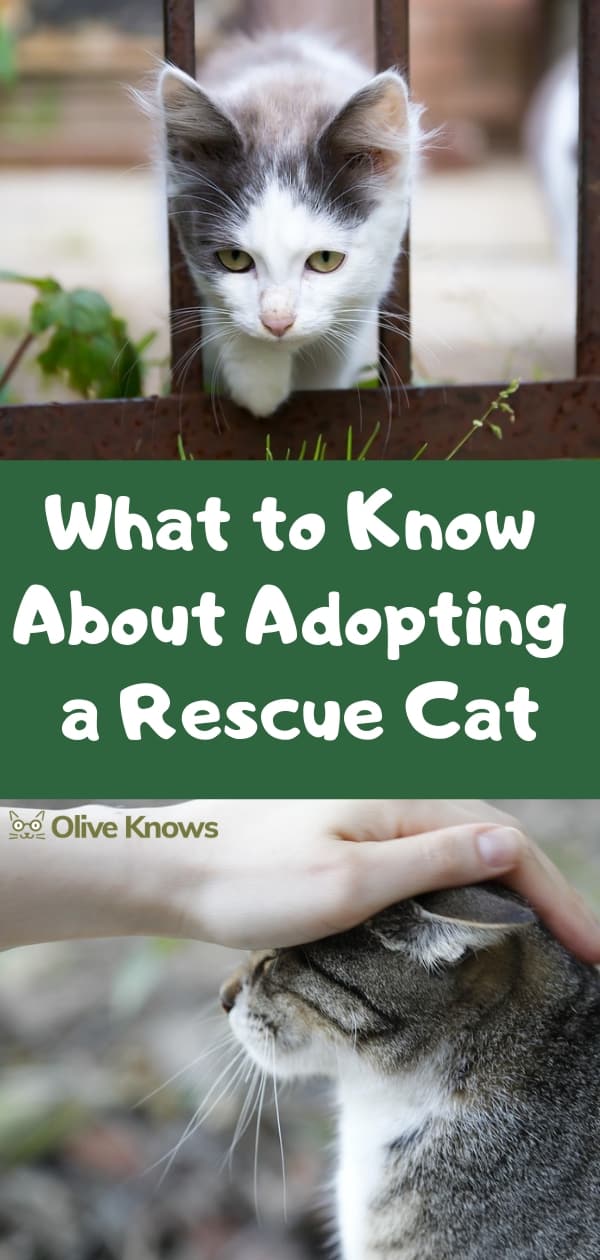 What kind of shelter will you adopt from? What is the adoption process like? Do you want a young cat, or are you willing to care for an older feline? How can you introduce the new cat into your household smoothly?
These are special considerations to make when thinking about adopting a cat from a shelter.
Types of Shelters
There are different kinds of shelters to choose from when adopting a rescue cat depending on the area you live in and how far you are willing to travel to adopt a cat. Living conditions for the cats can vary greatly from shelter to shelter.
Visiting a local shelter is the best way to see for yourself what kind of conditions the cat has been living in since it came there. A well-cared-for cat will be much more like itself and give you a better idea of its true personality.
There are different kinds of shelters, both privately or publicly funded. Level of care for the cats as well as the process of adoption will vary from shelter to shelter.
Private Shelters
Humane Society
The Humane Society of the United States is an advocacy group and does not actually run local shelters. A shelter with the words "humane society" is simply an independent shelter. They are usually privately funded, and not funded by the state or other government funding. A humane society shelter can also be an "open admission" shelter or a "no-kill" shelter.
Open Admission
Open admission shelters will accept almost any cat brought to them. Since they still have limited space to house the cats, they will have to euthanize some cats to make room for the new arrivals. This can be the sicker, or older cats, or just the cats that have been there the longest without being claimed by their owner, or adopted by a new one.
No-Kill Shelters
So-called "no-kill" shelters don't euthanize the cats that come into their care. To compensate for this, they have a limited number of cats in their care and must turn away many cats to be taken to other shelters or to be abandoned.
Breed-Specific Rescue
If you have your heart set on adopting a rescue cat, but you also want the better predictability of a pure-breed personality, a purebred rescue is the best place to look. Some of these organizations are specific to certain breeds, while others work with all purebreds or mixed breed cats.
Public Shelters
Public shelters are funded by local government, either the city, county, or possibly the state. This is your local animal shelter, and possibly the first place you think to look when adopting a new cat. Public shelters are typically open admission shelters. They go by many names including "Animal Control," "Animal Services" or just "the pound."
Adoption Process
Every shelter or adoption agency will have an adoption process. Most adoption agencies will have a profile to fill out and an adoption fee to pay. How in-depth the vetting for placement goes varies from shelter to shelter. Some shelters may only require the application form and payment while others may require that you and every member of your family, including other pets, meet the new cat before being allowed to bring them home.
Almost all shelters will either have already spayed or neutered your new cat, or will require you to do so soon after adoption. Information about each adoption agency's process should be readily available either on the shelter's website or by calling the shelter and asking.
Ages
Adopting a cat from a rescue or shelter does mean that you are unlikely to find a very young kitten. This does not mean that you cannot find a loving pet, or that your new cat will not be able to learn to deal with its new environment.
Young Cats
A young cat still has a lot of energy and will need proper guidance to expend it if you don't want to sacrifice your curtains or furniture. This holds true for cats adopted at this stage or adopted younger.
Depending on the age of the cat, your new cat might need litter box training. However, most cats have a natural desire to hide their poop and take very readily to a litter box once they're shown where it is and that they can dig in it.
You might want a younger cat if:
You want a cat that is more likely to be active and playful
You want to have the cat in your family for a longer time
You want a cat a little less set in their ways and easier to train
Elderly Cats
Older cats are not necessarily less fun. They may be slower and need more encouragement to get the exercise they need. But they still have a lot of love to give.
With older cats, a shelter may have a better idea if they handle children or other pets well than with younger cats. This is a consideration to keep in mind if you already have pets or if you have young children that might be prone to being too rough with your new cat.
You might prefer an older cat if:
You want a calmer cat to keep you company
You want a cat less likely to wander and get into trouble
You want a cat with a developed personality
Equipment Needed
Before you bring your new cat home, you need to have a few things on hand. Make sure you have your supplies beforehand to ease the transition for your new furry family member.
Basics
To get your new cat home, you're going to need a cat carrier.
Like you, a cat needs food, water, clothes, and shelter. Fortunately, cats wear their clothes (their fur) all the time, but your new cat still needs fresh water, food, and a place to sleep. They also need a way to maintain their hygiene, which for cats means a scratching post.
Food
Good quality food is essential to maintaining your new cat's health. You may choose to feed your cat at set times during the day or if you leave food out for grazing.
To ease the transition for your new cat, ask the shelter or adoption agency what kind of food your cat is used to. Giving your cat the same food, at least at first, will give a sense of familiarity to help ease the anxiety of adjusting to the new home.
Water
Provide fresh water in a clean bowl at all times. This is the first step, although some cats like running water and will drink out of a toilet bowl or demand that you turn on a water faucet for them to drink from.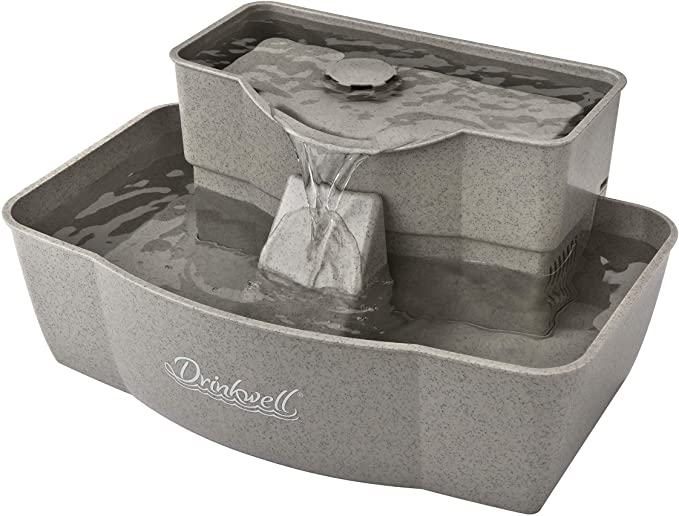 Litter Box
Your cat needs a place to use the bathroom. Make sure the box is big enough for your cat. Consider getting a box with a lid if your cat needs more privacy to do her business.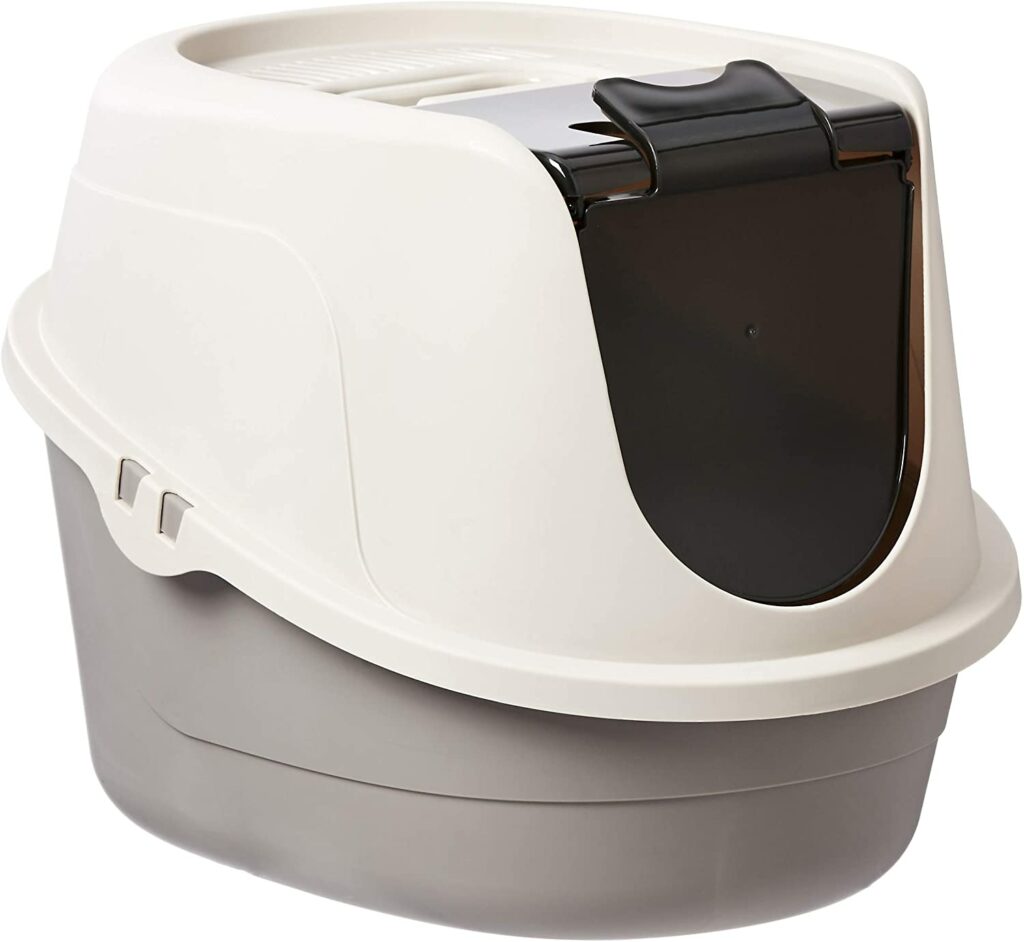 A Place To Sleep
Cats may be notorious for avoiding any bed bought specifically for them, but that doesn't mean that you shouldn't provide something. Many cats appreciate the safe feeling of a carrier, so you can use that as your cat's "designated sleeping place" until you've found something else that you and your cat agree on.
A Scratching Post
Unless your cat was declawed by its previous owner, you're going to need a scratching post. You don't want to sacrifice your furniture to your new cat's need to groom its claws, right?
Makes sure the scratching post is tall enough that your new cat can stretch on it. And make sure it's sturdy enough not to fall over. No one wants to fall over while trimming their nails.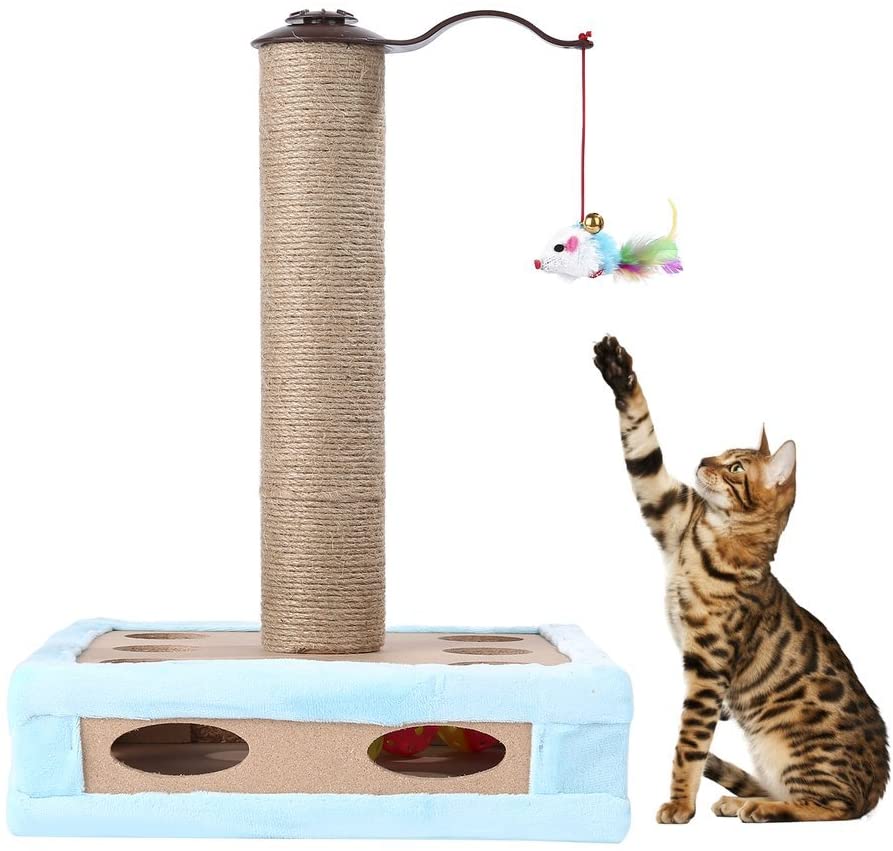 At the minimum you need:
Bowls for food and water
Cat food
Litter box, litter, and scoop
A cat carrier
A sturdy scratching post
Your Cat Might Also Need
While you can get by with just the basics, there are some other things to consider getting for your new cat. These things can ease the transition, make her more comfortable, or give you more peace of mind.
Identification
If you plan to travel with your new cat or if you plan to let your new cat outdoors, it's a good idea to have at least one form of identification.
Collar
A collar with a tag is something to consider getting if you plan to let your new cat outside. That way if she wanders too far and someone else finds her, they'll know who to call. A breakaway collar is best to avoid strangling should the collar get caught on something as your cat wanders.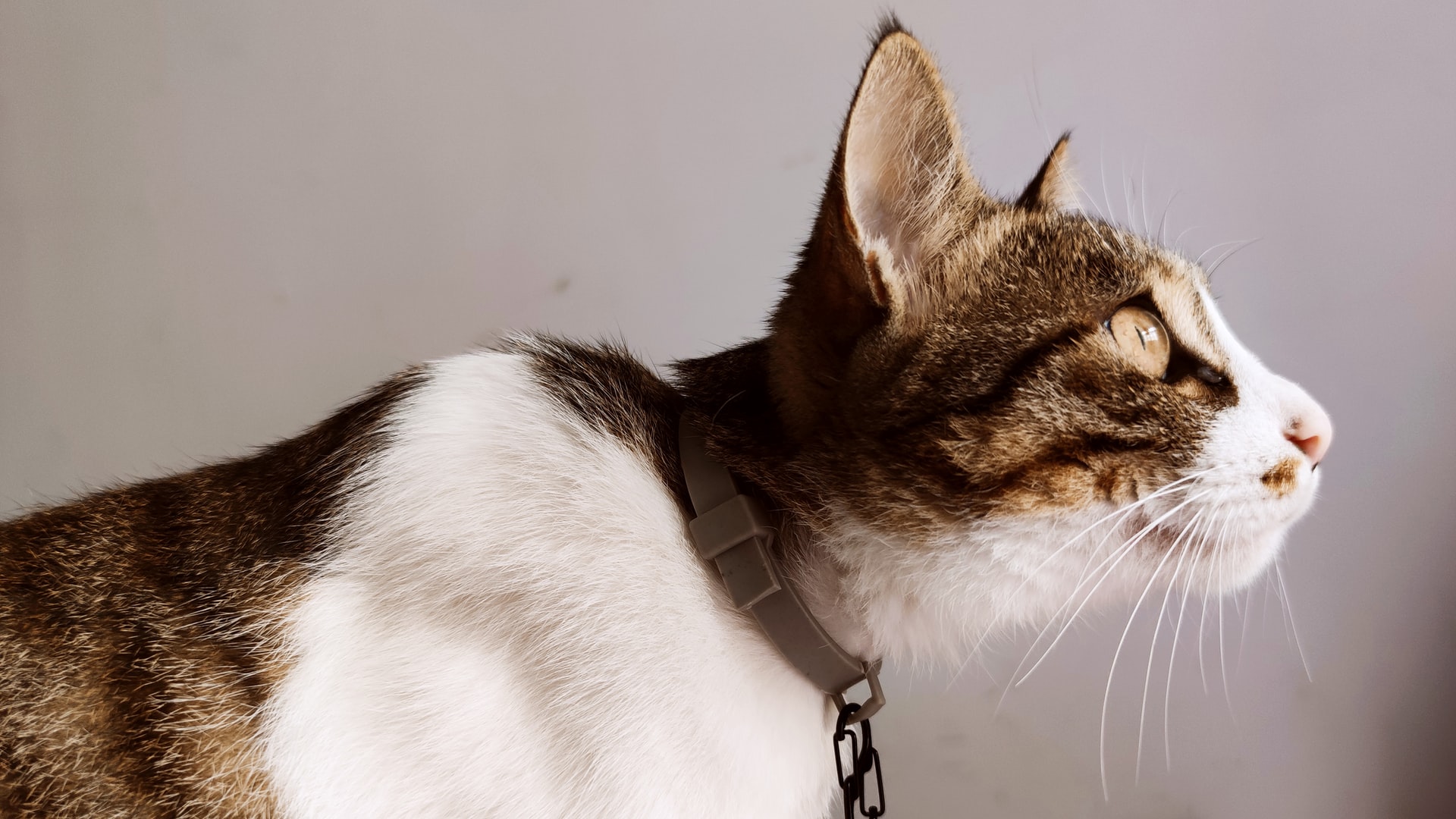 Microchip
You can also consider a microchip. Some shelters implant one as part of their program before the cat is adopted, but if not, it is a good permanent way to give your cat a way to get back to you if they get picked up by Animal Control.
Tattoo
Another form of permanent identification to consider is a tattoo. It visible, so it doesn't require a scanner as a microchip does. Your cat's tattoo identification number will be registered with your state and can be transferred if you move.
Toys
To help your older cat stay active, or your younger cat burn off some excess energy, you'll probably want to provide some toys. Toys can also be a great way to provide stimulation for your cat and are a great bonding tool.
Below we have provided some recommendations for toys that you can play with your cat as well as toys your cat can play with on her own.
Interactive Play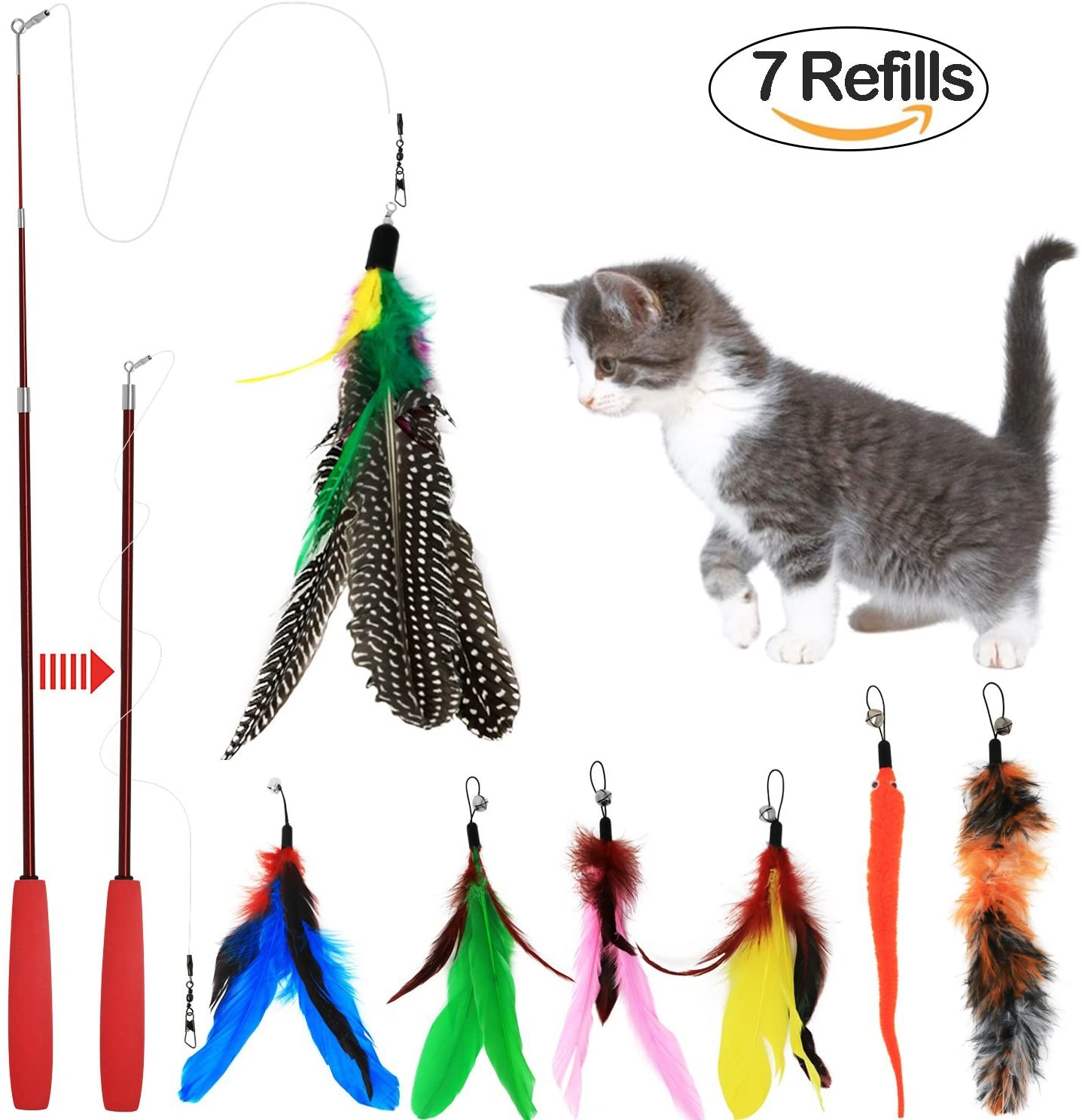 You and your new cat will enjoy the bonding time with this toy. Entice your cat to run, pounce, and jump!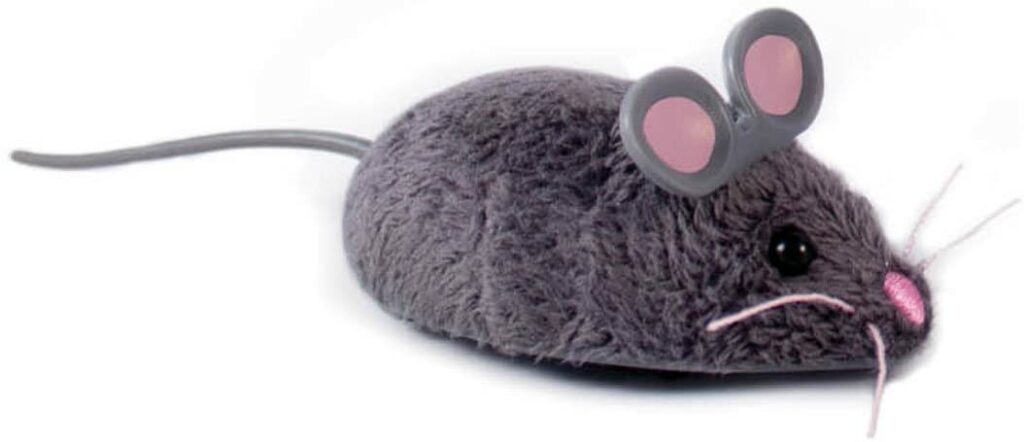 Your cat will love chasing this electronic mouse as it runs away.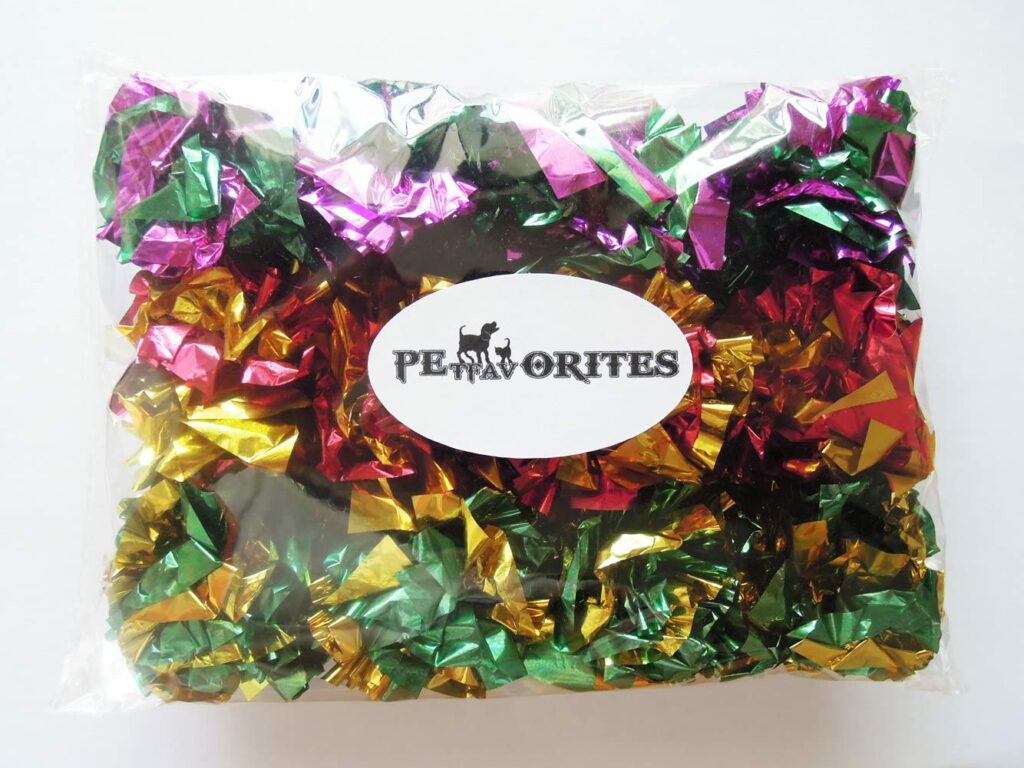 Some cats love to play fetch! If your new cat is one of those, she will love these crinkle balls to chase after and easily carry back to you.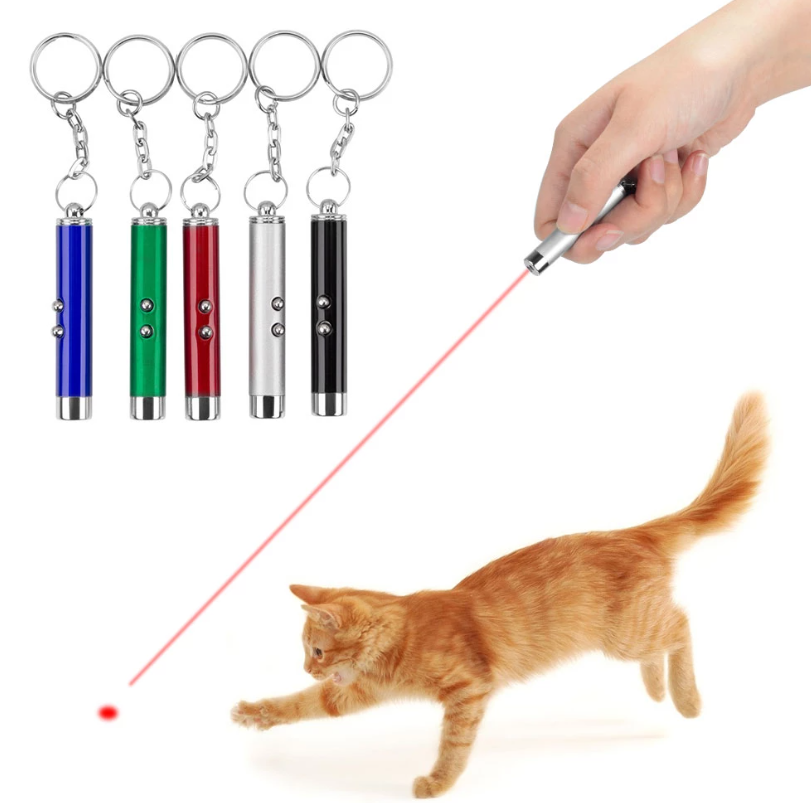 You can hardly go wrong with a classic laser toy. No cat can resist.
Solo Play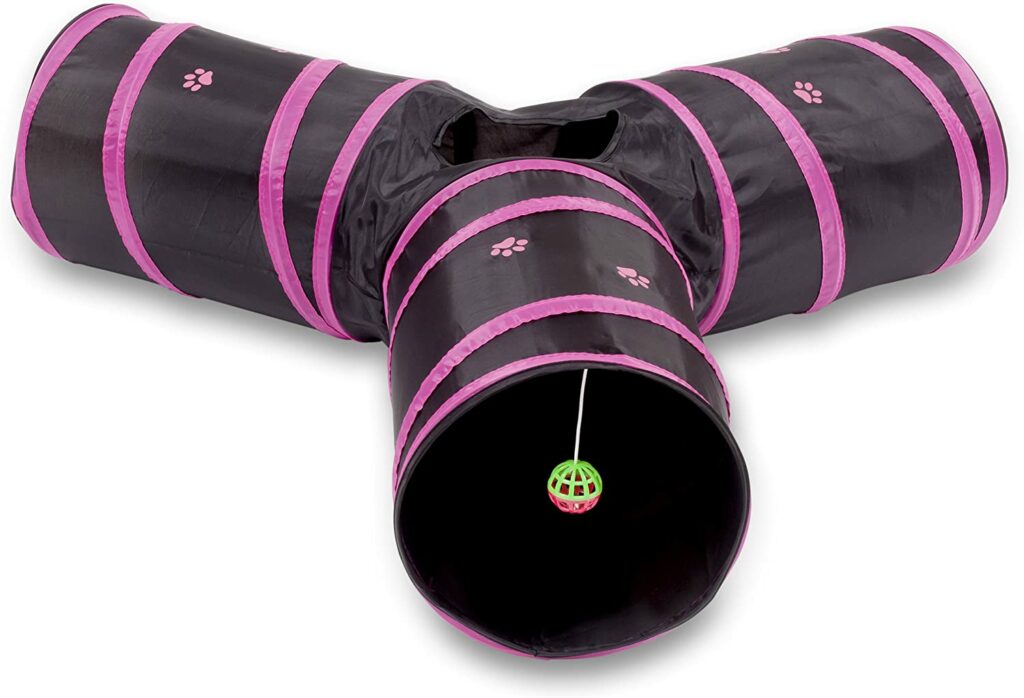 Your new cat will love hiding in the tunnels and popping out unexpectedly.
This stack of tracks and tunnels will provide hours of entertainment for your cat.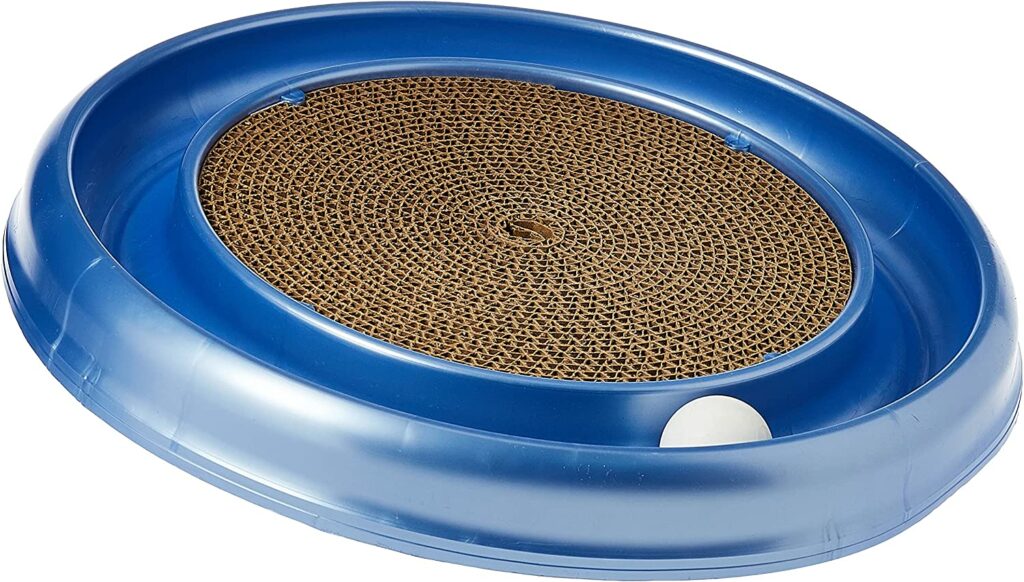 This toy has a replaceable scratchable center for a dual purpose of play and grooming.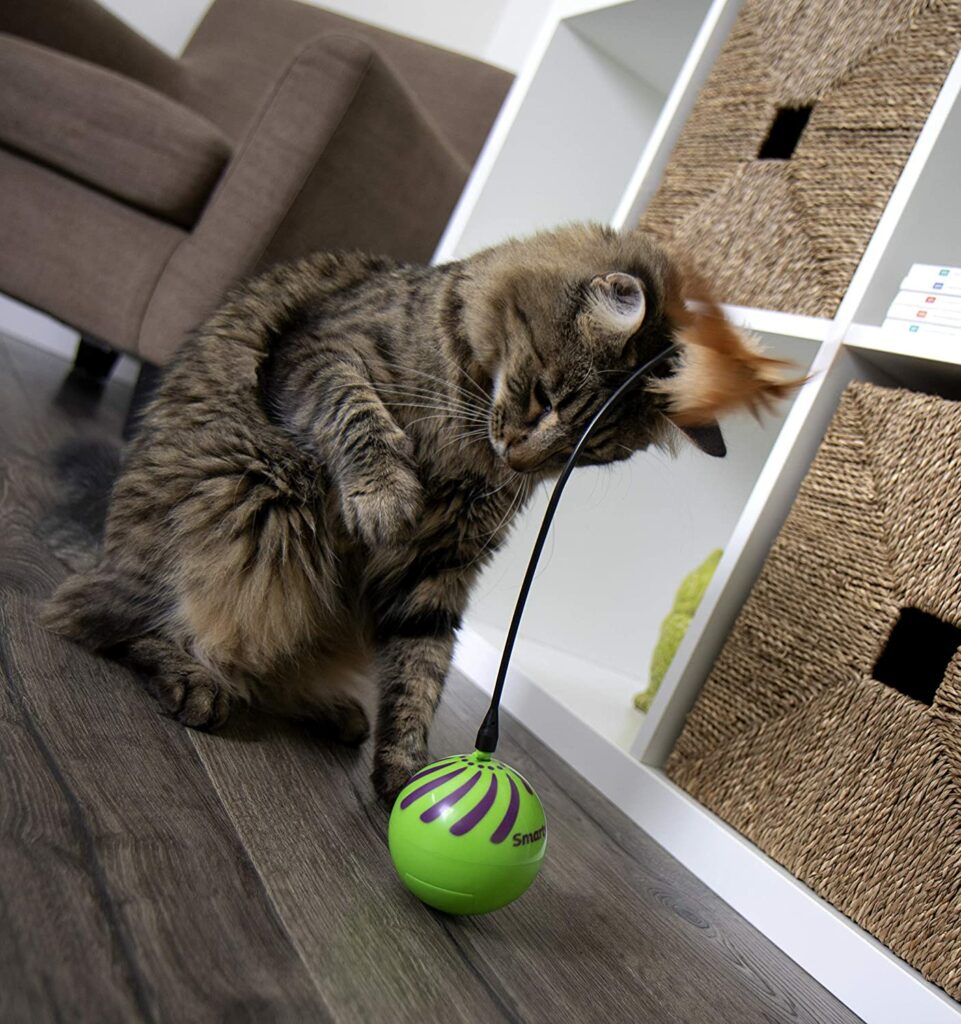 The unpredictable spinning action of the feather wand on this toy will entice your cat again and again.
Introducing Your New Cat Into Your Home
Anything new can be stressful to a cat, but there are ways to ease the transition for your new cat into your home. With some simple preparation, your new cat will be settled in comfortably before you know it.
Set up a small area for your new cat that's just for her. Give her food and water not too close to her litter box, and set up her bed and scratching post.
This gives her a chance to get used to the sounds and smells of your household without the stress of being right in the middle of everything.
Adopting a cat from a rescue or shelter is a big step to take in pet parenting. But the rewards are very fulfilling. With the knowledge about shelters, choosing a cat, and how to be prepared, you can make the right decisions for you and your future cat.