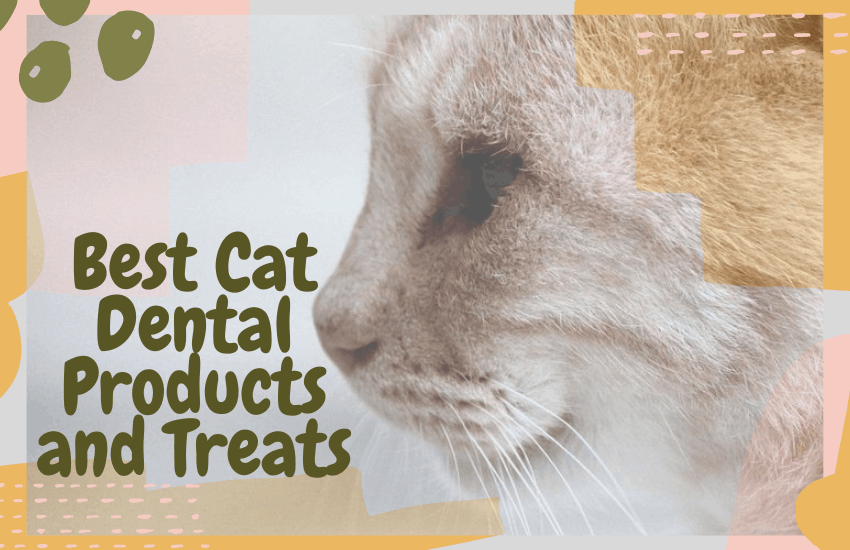 Deciding to add a cat to your home includes looking after their overall well-being, including dental health. Cat owners may sometimes forget dental care and hygiene of their cat; it is a little-known fact that one of the top reasons for vet visits is due to feline dental problems.
Overlooking cat dental care can lead to various health problems such as unpleasant kitty breath, gum disease, tartar buildup, tooth loss, gastrointestinal problems, and heart disease.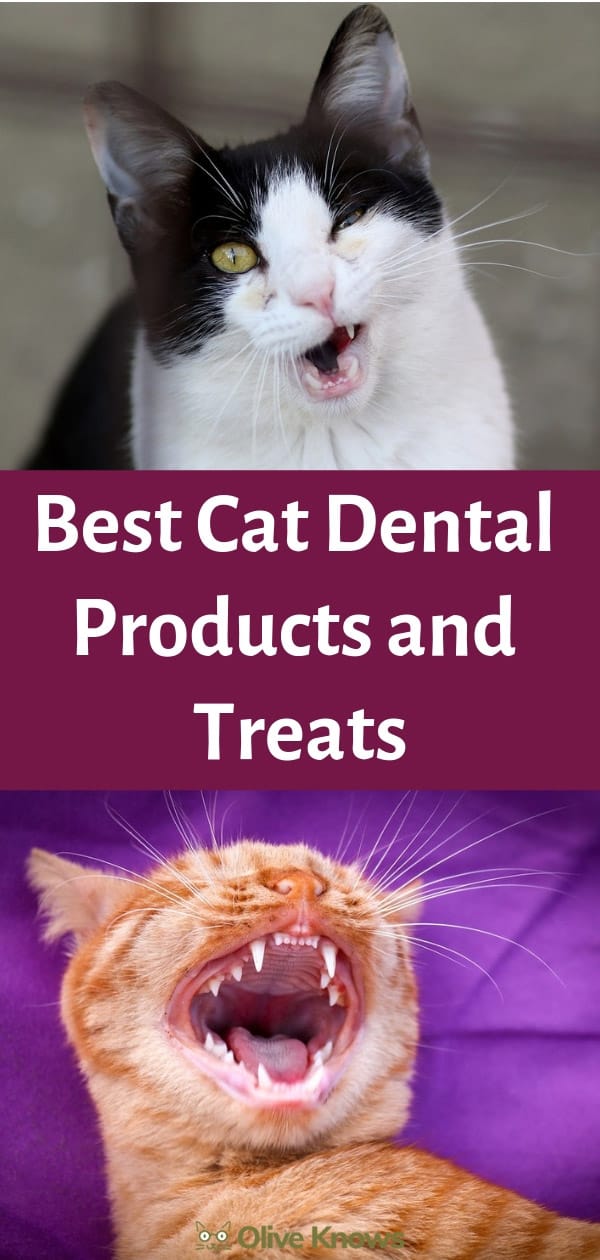 How can I Practice Good Dental Hygiene for my Cat?
Before you pick out products, keep these good practices in mind to make the most of your cat's oral care.
Don't Wait
Tooth and gum health really does link to internal health, so the sooner you start working on your kitty's dental hygiene, the better. And cats don't always show signs of pain or sickness at the first start of the disease. The best way for preventative maintenance to work is to be proactive. But don't worry if you haven't thought about this before now – as long as your cat has a clean bill of health that doesn't restrict the types of products they can use, you're good to go.
Give Them Bones
Cats' natural diet in the wild relies on hard bones for dental health. Since they're predators, it's in their nature to gnaw on the calcified fragments. That doesn't have to change just because you keep your kitty inside now.
Bones are great for teeth cleaning and strengthening. Just make sure you don't use chicken, fish, or pork bones since those are more prone to splintering. Raw bones are better for the same reason, and make sure you use these as treats, not a regular part of dinner.
Use Treats as Rewards
It's very tempting to rely solely on tartar control treats to keep up your cat's oral health. But these are not good enough on their own. Cats tend to favor one side of their mouth for chewing, so treats don't cover all the area they need to.
However, treats are great as part of a larger oral hygiene process you have in place. They're especially good for teaching your cat to tolerate the other steps of their teeth and gum cleaning – you can reward them for doing well while not having to worry about if the treat undoes what you just completed.
Start Good Oral Health With Good Food
Just like you, if your cat eats healthy stuff, their mouths will be healthy. Cats are not vegetarians or vegans, or even official omnivores – they're natural predators, so they need a carnivorous diet. Fish, beef, and rabbit are all tasty choices to mix in with dry food so your furry pal gets all the variation a nutritious diet can offer.
Massage the Gums
Before oral disease sinks into the teeth, it can be telegraphed by the state of your cat's gums. Healthy cat mouths have pink and non-inflamed gums; if they get red and inflamed, that's a bad sign. In order to keep gum irritation to a minimum, try massaging your cat's gums.
Yes, that's a challenge, especially if you've never tried it before, but if you start small and persist, you'll get there. You can also find products that do the same motions when your cat chews them if you can't make your kitty enjoy a gum massage from your finger. Which, honestly, we can totally understand.
Brush Your Cat's Teeth
Don't try this with your own toothbrush – if your cat swallows any fluoride-based toothpaste, it can make them very sick. There are kinds of toothpaste especially for cats, made in flavors that will tempt them to open up and to gain your cat's trust, you can squirt a bit of it on your finger or a kitty-specific toothbrush and let them lick it off.
Once they're used to that, you can cradle the back of your cat's head and gently push your finger or the cat toothbrush into your cat's mouth and proceed to gently circle it around their teeth.
Establish a Routine
The best way to get your cat to accept your teeth cleaning attempts is to make it regular. Do the same thing in the same order at the same time each day or week so your cat will come to know it's coming, like their feedings, and will get used to it as an integrated part of their lives instead of an outside threat. To get your furry baby interested in the routine in the first place, dip your finger or the cat toothbrush into something that tastes like their favorite food.
Tuna water – the liquid you can drain from a can of the fish – is a great way to start your cat getting adapted to the motions of tooth cleaning. If you do any other bathing for your kitty, you can incorporate your oral care routine to that to make sure you get your cat thoroughly clean.
If you don't have another cleaning routine set up – and we don't blame you if you don't – make sure to introduce your cat to their new oral care in an area of your living space that lets them be comfortable.
Check for Bleeding Gums
One of the most obvious signs of oral disease is bleeding gums. These can be most obvious after your cat has eaten dry food or gnawed on other hard things. Not all bleeding from the gums will necessarily mean disease, but you should get your cat checked out to make sure.
Get Regular and Thorough Checkups
If your cat is sick, there are many ways that will be expressed that your vet will be able to see far sooner than you will. Make sure you take advantage of this by taking your kitty for medical checkups on a strict schedule.
If you have any concerns, make sure to mention them to your vet during the checkup so they can be extra vigilant in those areas. Your cat's dental checkup can be done at the same time as their annual medical one, although you might have to speak up to your vet to make sure it will be done.
Check for Bad Breath
A whiff of fish is only natural for a creature who loves to eat them. However, if your cat's breath gets worse than usual and doesn't just smell bad right after its meals, there may be something wrong. Excess foul mouth odor and drooling are both strong indicators of tooth decay, even more so when presented together.
When those go untended, you could be setting up your furry pal for cavities, swollen gums, or the need for tooth extractions, which will pain both your cat and your wallet.
What do I Need to Consider When Looking for Dental Products for my Cat?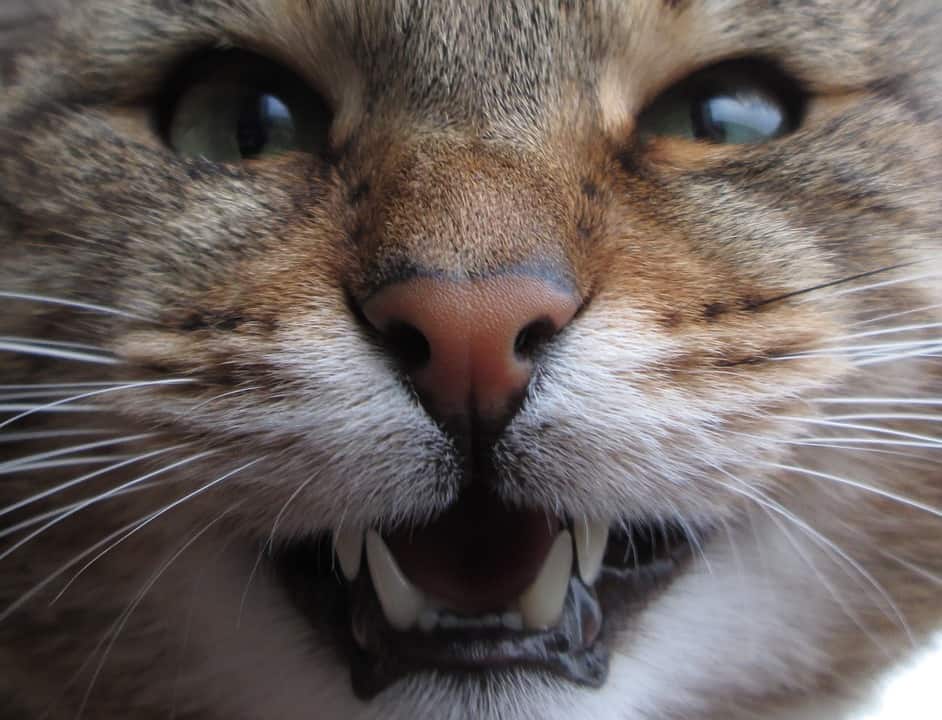 Your Cat's Age
Just like humans, cats have different oral hygiene needs depending on their stage of life and physical development. Kittens are going to have fewer teeth but more sensitivity as their fangs grow in.
They're also going to be less resistant of you starting a tooth brushing habit since they're still learning what to expect from humans. But don't give up on your older cats – it's never too late to get started with good teeth, and if your senior animal absolutely refuses to let you stick your own fingers in their mouths, there are plenty of treats you can give them to make them think it's their idea.
Your Cat's Overall Health
Teeth and gum health is definitively tied to internal diseases, so if your cat is experiencing any severe chronic issues, make sure to talk to your vet about what would be best to help you clean their teeth without interfering with any pain or medications your kitty may already be dealing with.
Other health issues may be causing them gum or tooth pain, or it may just make them too weak to use treats or toys as they need to for oral cleaning, so make sure your furry buddy is completely comfortable with what you give them.
Your Cat's Previous Oral Health
Just like your dental history decides how to proceed with future fillings, your kitty's current treatment should take into account all the things that have been done to them before. If you have to change vets, make sure to get your cat's files transferred to your new one can see where they are starting.
Your Cat's Personality
One of the best things about cats is how individual they are. They're independent little guys, but each one has their own personality that they show to their favorite person – you! You don't have to put them through any formal personality tests to know what your cat's like.
Do they like attention, or are they more standoffish? Are they prone to zooming around your house, or do they find a sunbeam and stay there all day? Are they terrified when you turn on the water, or do you catch them drinking out of your faucets? All of these factor into what you need to know about how they'll react to your attempts at oral hygiene for them. Whatever your cat's preferences, you'll find the best fit for their specific quirks.
What Type of Dental Products are There that are Specially Made for Cats?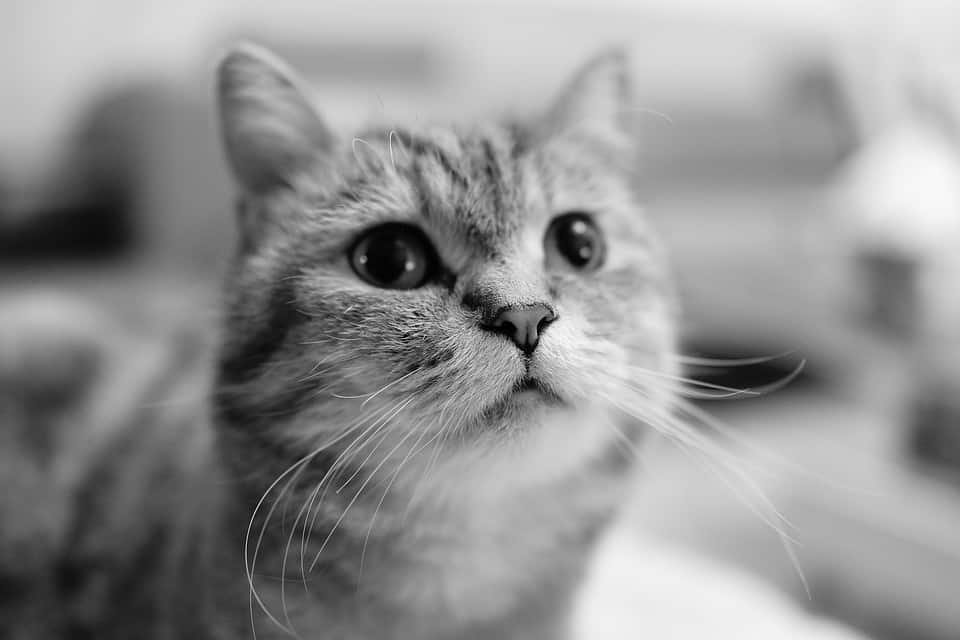 Chew-based. The easiest way to get your cat into an oral health routine is to add a chew toy to their stash. There are a lot of different objects you can buy for your cat to get into, everything from hard plastic toys molded into shapes specifically meant to reach back teeth to raw animal bones you can find at your local butcher's shop. You'll know what your cat tends to like, so let their preference guide your shopping.
Brush-based. The next step up in oral hygiene is to incorporate tooth brushing into your cat's tolerance. Make sure you get toothpaste and brushes that are meant specifically for pets; usually the brushes are smaller, smoother, and have softer brushes than human ones to accommodate your pet's smaller mouth and more sensitive gums. Plus, the specialty pastes have no fluoride because that chemical, we can't stress enough, will make your cat sick. They'll be in flavors that pique your furry pal's interest yet keep their breath sweeter at the same time.
Treat-based. Treats are meant to be a sometimes food, but they can help fight tooth plaque and tartar at the same time without your kitty even noticing they're doing anything healthy. You can reward your cat for being good at the same time you're helping improve their lives.
What are the best products to keep my cat's teeth healthy?
If you're looking for a way to ease into oral hygiene for your cat, this product is a great way to start. It's a bottle of a liquid enzyme that mixes with your cat's saliva to break down plaque and tartar as it moves around in their mouth, which makes it as easy to use as pouring your cat a bowl of water.
This is a pet tooth brushing set that's specially formulated to help you get your finicky cat interested into this process. It includes a thumb topper brush, which means you don't have to manipulate a whole brush. If you can move your finger, you can use this toothbrush.
And if your cat absolutely refuses to let you touch their mouth, take comfort in the fact that the toothpaste that comes with the kit is beneficial on its own; it offers some of its effects even if your cat just eats it.
If your cat has sensitive gums, we recommend this toothpaste to clean while soothing. It's a gel without alcohol, and if your cat is already dealing with tenderness, you can use it to rub on their gums instead of or in addition to using it on their teeth.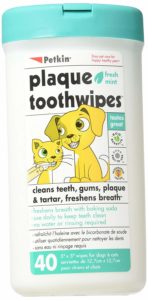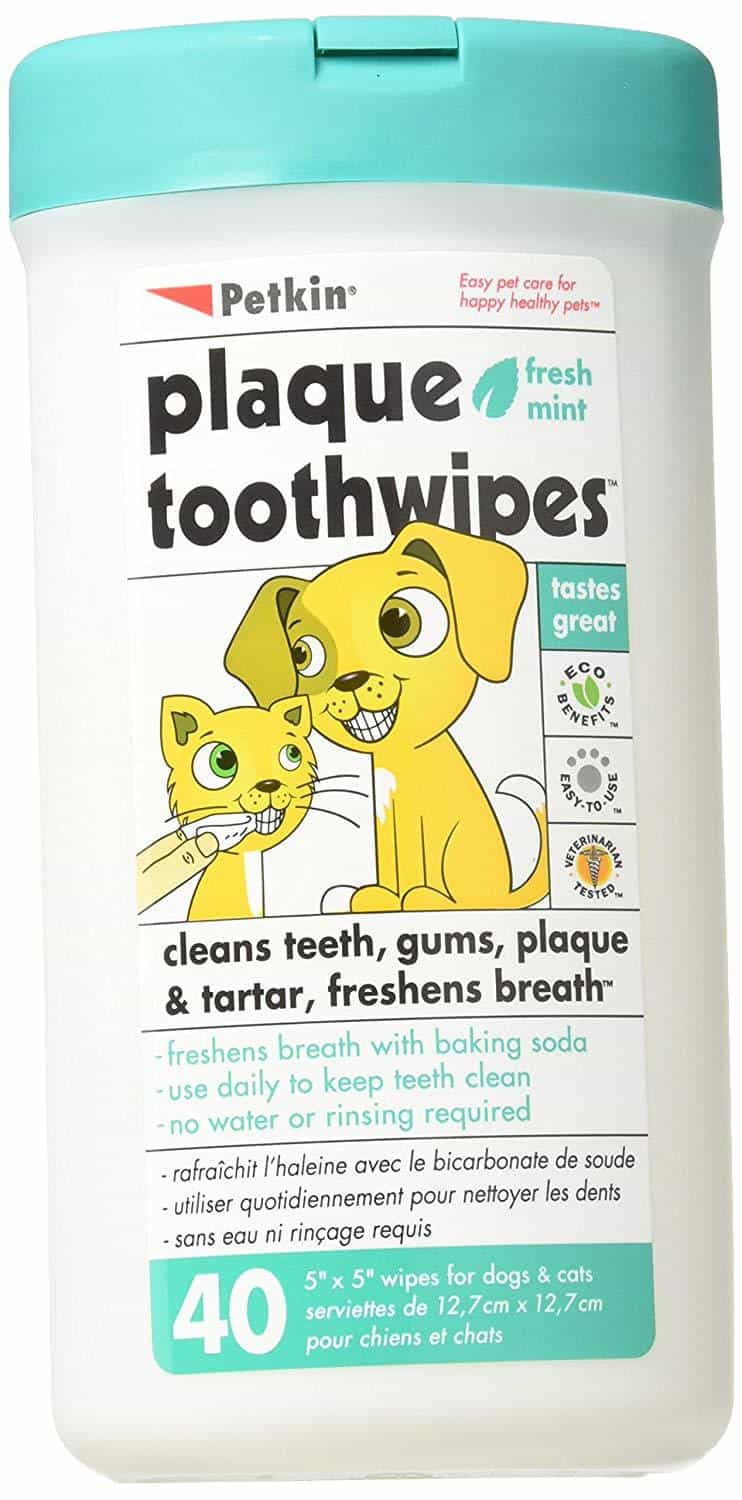 These wipes are a good alternative to toothbrushes. You don't have to worry about toothpaste, and each wipe is disposable so you can be sure it's 100% sanitary each time. If your cat lets you touch their teeth but hate getting foreign objects put into their mouths, you may have much better success with these wipes.
Other Great Ideas for Improving Your Cat's Dental Health
Cat Dental Treats
Rewarding a cat with a treat after a good behavior is an ideal way to encourage positive feedback. One issue, however, is that the treats sometimes contribute to tooth decay and plaque build up. For a healthy dental condition of your cats, go for cat dental treats that are tooth-friendly.
Designed to promote dental health, these cat dental treats are more porous than usual ones to fight off tartar and plaque buildup. The treats are shaped in a way that cats can easily bite into it and help clean all sides of the teeth. This product contains no artificial coloring or flavoring.
An all-in-one treat, this chicken-flavored dental cat treat is packed with natural ingredients, vitamins, minerals, and nutrients such as taurine and chlorophyll for optimum feline dental health. The treats are formulated to specifically meet the nutritional standards implemented by the AAFCO Cat Food Nutrient Profiles. These treats must only be given to cats one year of age or older.
Available in different flavors of tuna, chicken, and salmon, these bite-sized cat treats are specially designed to reduce tartar and plaque buildup on your cat's teeth. Made with real salmon, the treats are also fortified with Calcium and Vitamin D to ensure strong and healthy teeth and bones. The nutritional level of this treat also meets the standard required by AAFCO Cat Food Nutrient Profiles. Depending on the size of your cat, dosage requirement is as follows: 9-11 pieces per day for 5-9 lb cats or 12-14 pieces a day for 10-14 lb cats.
Free from ingredients that can be harmful to your cats such as corn or wheat, these dental treats are specially designed to freshen the breath of your kitties and to control tartar build up. The treats are also high in protein for overall good health.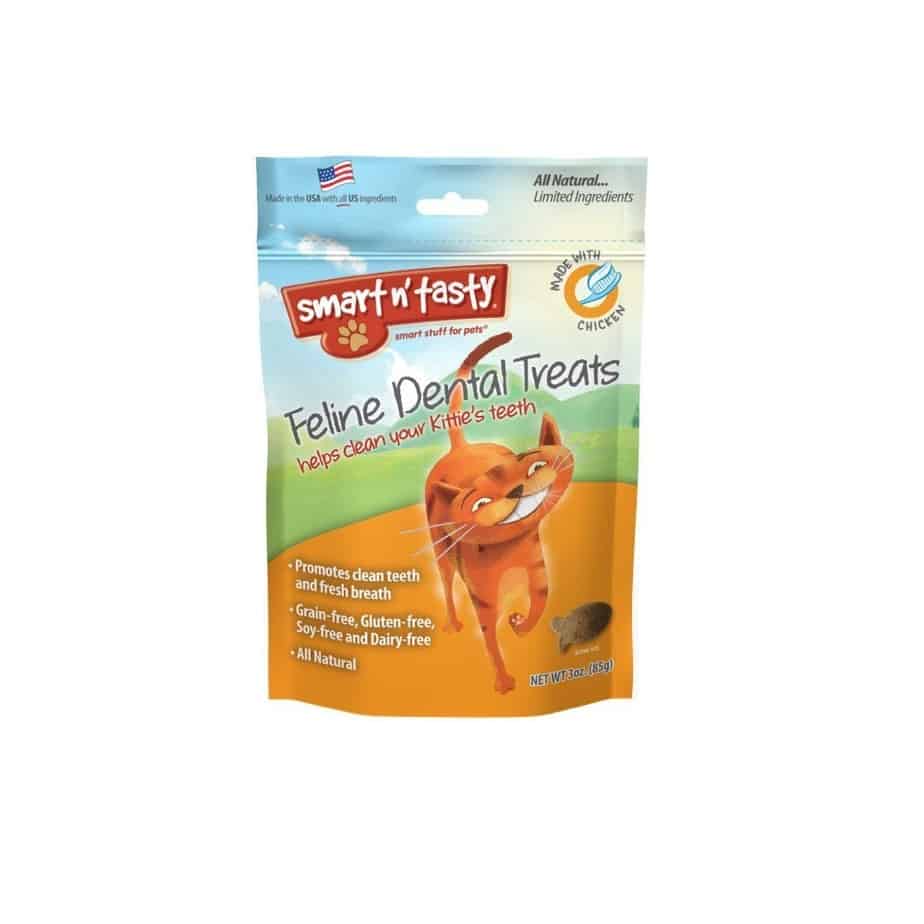 As mentioned, there are some ingredients that can cause more harm than good for your cats. Along with wheat, soy, and corn, grain is also a no-no when it comes to feline health. These all-natural formula dental treats promote healthy teeth and fresh breath while being free from grain, gluten, soy, and dairy. Each piece is less than 2 calories as well, to help maintain a good balance of calorie intake for your cats. The feeding suggestion is as follows: 6 -9 pieces for 5-10 lb cats, 10-14 pieces for 10-15 lb cats, and up to 15 pieces for cats that are over 15 lbs.
Dental cat treats that can be given both to kittens and adults, these are formulated with DentaShield to help reduce tartar formation. Each piece is packed with vitamins and minerals to help promote healthy dental care for cats of all ages. With its crunchy bite, the teeth are cleaned and the gums are massaged. The treats also come in chicken flavor making it more appealing to cats.
Oral Hygiene Chews
In addition to treats, chews are also great to encourage dental care among cats. These chews are specially formulated to address feline dental problems and is a recommended purchase along with cat treats.
These oral hygiene chews use an exclusive dual-enzyme system that eliminates bacteria that causes plaque and tartar buildup. Through a combination of abrasive action due to the chew's shape and design, along with its natural antiseptic properties, the dental health and oral care of your cats are improved. These chewable treats are made from select freeze-dried fish, making it safe and yummy for kitties. The recommended dosage is one chew, daily.
This cat chew is packed with natural ingredients that kill bacteria before it is able to start building tartar and plaque. With a unique combination of catnip, green tea extract, flavonoids, and prebiotics, the sticky biofilm coating the teeth are dissolved. When left on its own, this biofilm turns into plaque over time. There is no need as well for brushing or scraping, making it easy for cat owners. The treats are easily consumed by the cats, thanks to the bits of catnip within. For cats with unpleasant kitty breath, the chlorophyll within these chews promotes a sweet minty breath. The recommended dosage is two chews per day.
A healthy and chewy treat for cats, these chicken-flavored chew sticks to aid in removing tartar and plaque buildup. The treats are also formulated with natural taurine for improved overall health. There are no added preservatives or artificial colors, making it safe for kitties to consume.
Catnip
The quintessential cat treat, most cat-owners already have catnip in their homes. In addition to the usual relaxing effects of catnip, it is also known to help improve feline oral health. Below are some products that will surely give your cat a good time while also keeping their teeth and gums healthy.
These catnip sticks work wonders on your cat's teeth. A few of its benefits include helping get hairballs out and improving gastrointestinal health, soothing mild stomach discomfort, cleaning teeth, and reducing tartar and plaque. These catnip sticks are also formulated with vitamins, without harmful additives or preservatives. The treats come in resealable and ecological packaging, to maintain the freshness of the sticks.
An effective stimulant for cats and also a way to keep their teeth and gums healthy, these catnip buds are all natural and organic. While chewing on these buds, the teeth of your cats are being cleaned while also encouraging play and active behavior.
Cat Mints
A great way to keep your cat's breath fresh and their teeth healthy, catmints are not just handy but really valuable too. Below are some mints that you can get for your kitties.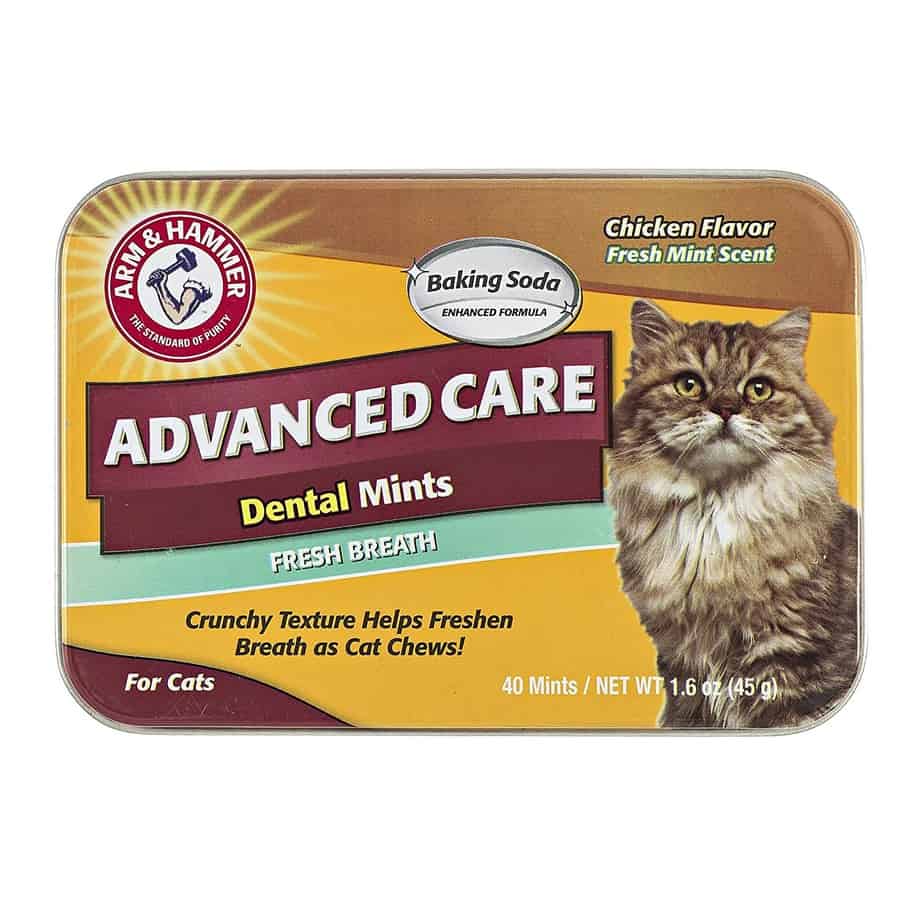 These dental mints keep your cat's breath fresh, while also keeping their teeth clean and gums healthy. The mints are made from natural ingredients such as baking soda and Omega-3 Fatty Acid for effective dental health. With a crunchy texture, each bite promotes cleaner and whiter teeth for your cats. The treats are chicken-flavored with a scent is of fresh mint. Recommended feeding is one to two mints per day.
This handy liver-flavored cat treats come in adorable packaging, perfect for cats and fur-parents on the go. What's within, however, is more important. Inside are fish-shaped cat treats packed with parsley powder and green tea extract formulated to keep your cat's breath fresh and their gums healthy. These treats are free from harmful ingredients such as artificial coloring, soy, corn, and dairy.
A combination of catmints and treats, these sticks freshen kitty breath, reduces tartar buildup on their teeth, soothes tender gums, and exercises jaw muscles. Filled with real mint that most cats find equally attractive to catnip, the center can be rolled and pressed to release a more minty scent.
Additional Dental Health Tips
Tuna Water
This canned tuna in water doubles as a fancy treat and a dental care regimen. Cat owners can dip a finger in tuna water and rub it on the gums of their cats. For cat owners with kittens, it is best to start this early in order to maintain a routine with your cats. The more comfortable a cat is, the easier it is to follow through as cats grow older.
Water Additive
Mix this mint-flavored formula to your cat's drinking water to help keep their gums and teeth healthy, avoid mouth infections, and eliminate bad breath. This product is created with all natural ingredients to ensure the safety of your cats while eliminating tartar and plaque buildup. The recommended dosage is adding one capful per 8 oz of drinking water, every time the water bowl is refilled.
Insert-A-Treat Toys
Just like dealing with kids, dental health and hygiene are made easier when it's fun. This toy brings out the fun and playful side of your cat, while also cleaning their teeth and reducing tartar. It also promotes exercise for cats, keeping them active and healthy. Each pack comes with three brightly-colored toys with pockets where you can insert treats.
A fun and healthy way to improve your cat's dental care, these insert-a-treat packages are made for chase-and-chew activity. Cat dental treats are inserted into the pockets of the toy and while cats play with it and bite it, the product cleans their teeth and massages their gums. Since these treat holders are smaller in size, it is best to monitor and supervise the behavior of your cats after giving the treat.
Chew Toys

It's not all just fun and plays with these rubber toys. As cats and dogs play with them, their teeth get cleaned and they get to exercise while having fun. These chew toys are non-toxic and are made of materials safe for pets.
Cat Dental Kit (Toothbrush and Toothpaste)
Developed by a veterinarian who knows what's best for cats, this toothpaste comes with its own set of kitty toothbrush and a finger toothbrush for kittens. The latter can also be used to massage the gums of cats. It is recommended for cats to brush their teeth regularly in order to reduce tartar and plaque buildup, as well as ensure clean teeth and fresh breath. This hydrogen-peroxide enzymatic toothpaste does not foam so there is no need to rinse – making the brushing experience quick and easy.
Dental Care Oral Supplement
An oral supplement for cats and dogs, this product promotes healthy teeth, gums, and overall dental care. It is made with 100% natural ingredients, mainly using a specific strain of seaweed harvested in north Scandinavia that has the ability to fight bacterial biofilm. The formula also comes in a powder form, making it easy to add it to wet or dry food. As a cat eats, the natural ingredients of the product are activated with the cat saliva and work on eliminating tartar and plaque buildup.
Final Words
Treats and toys are good ways to encourage good behavior among cats. These are also some of the simplest ways to make them happy. Fortunately, these can also be used to improve a cat's dental care routine. Through the use of these products, you can ensure that the dental health of your cat is taken care of.
Make it a habit to regularly clean their teeth, invest in treats that promote dental care, and go for toys that are not just for fun but also improve their health. Check out the list above and let us know what works best for your cat!
Further Reads