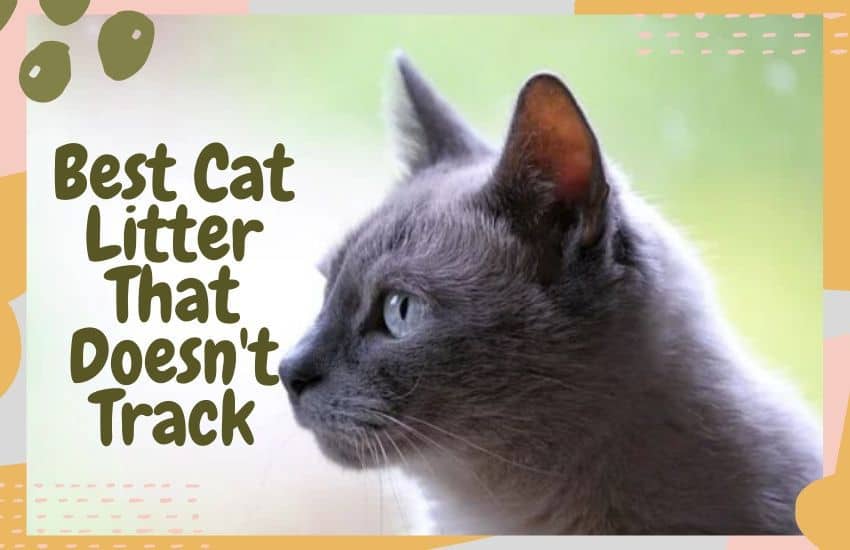 Cat litter is a necessity–it can also cause a huge mess, and most cat owners are all too familiar with getting out the broom and dustpan, but now some pet owners are staking their best bets on cat litter that doesn't track.
Cat litter, of course, is an important if not exciting factor of cat care. It's also a product that sometimes gets overlooked when also having to consider how to find the best cat food, feeders, cat gear, and even possibly signing up for pet insurance.
But cat litter that doesn't track not only can mean less mess for you but even improvements for your cat's wellbeing. In fact, as lockdowns are easing in parts of the country and around the world, experts are urging you to invest in establishing a normal routine for your pet again.
A crucial part of that? Keeping your cat's litter box and environment clean. And as you may be getting back in the swing of things, too, cat litter that doesn't track has the potential to save you time and cleaning headaches.
In this article, I'll discuss why you should or shouldn't consider cat litter that doesn't track, what to look for, and my picks for the best cat litter that doesnt track in 2021.
Why is Cat Litter Tracking a Problem?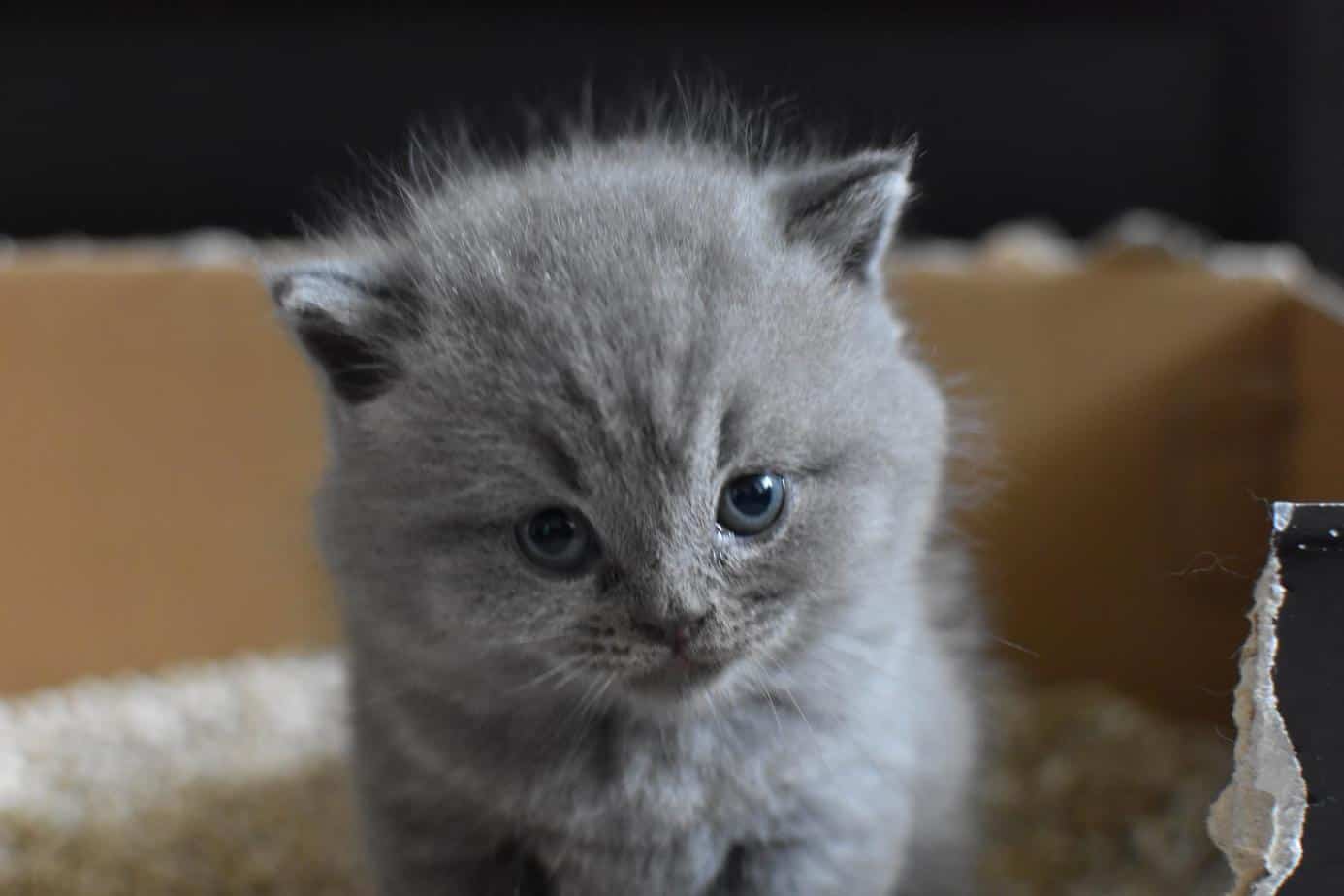 If you're like me, you're a pet owner, but you're also busy too – which is where cat litter that tracks becomes a problem. Though seemingly a small nuisance, if you constantly are fighting with litter that tracks and having to stay on your toes for cleaning, it can actually spell longer-term problems for both the wellbeing of you and your cat.
If you're always busy cleaning up around the home, you may pay less attention to your cat's litter box. Plus, litter that tracks could make cross-contamination more likely. A messy litter box isn't just an inconvenience but a matter of concern for the following reasons:
Messy Litter Can Cause Respiratory Issues
While litter that's tracked around the house isn't always a huge cause for concern, soiled litter is. Soiled litter produces ammonia linked to headaches, respiratory distress, and pneumonia in severe cases. While you'd have to let things get out of hand, ammonia production can go unnoticed, and litter that tracks make it easier for this to get out of hand.
Messy Litter Can Cause Parasite Growth
Again, you can keep a clean litter box, but cat litter that doesn't track makes it much easier–and less likely there will be soiled litter around the home. Litter that isn't regularly cleaned has the potential to allow for parasites to grow.
The most common parasite found in cat litter, toxoplasma gondii, is actually an even greater concern to you than it is to your cat. When passed on to humans, this parasite causes symptoms ranging from flu-like symptoms (fever, sore throat, muscle stiffness) to even cognitive disruption for those with weak immune systems.
Messy Litter Puts Your Cat At Risk for Urinary Disease
A messy litter box, and litter that tracks everywhere, is also more likely to place your cat at risk for a range of urinary health conditions and infections.
While urinary tract infections are not uncommon, left untreated, these can cause longer-term risks and even kidney failure–which is why it's so important to keep an eye on your cat and take them for regular checkups. And if your cat does develop a condition, be sure to make yourself aware of the best cat treatments and supplements.
Cat Litter that Tracks Could Spell for More Allergies
Allergies can very much be an issue when you're dealing with messy cat litter. Even lightly soiled litter or just the presence of litter around the home can cause a flare in allergies, especially for sensitive individuals. For some cats, messy cat litter can cause mild respiratory issues or irritate preexisting conditions, such as cat asthma.
Cat Litter that Tracks Can Cause Resentment
Of all the concerns, this is the mildest, but one reason you may want to consider buying cat litter that doesn't track has more to do with you and your cat's lifestyle.
Over time, constantly cleaning up after a messy cat means you could see taking care of your cat more as a chore than enjoyable. If you find you're following behind, a messy environment can spell resentment for both you and your cat.
Are there Downsides to Cat Litter that Doesn't Track?
Before I tell you how to select the best cat litter that doesn't track, you should know a few things. For one, there is no cat litter, even the best, that can stop messes; some cats are especially messy, and you might get some minor residual tracking.
For another, cat litter that doesn't track much still doesn't eliminate the duty of needing to clean your cat's litter box regularly. And finally, cat litter that doesn't track can be more expensive and tends to be a clumping type of cat litter.
Clumping litter is less messy but normally isn't eco friendly and has the possibility of causing respiratory irritation in cats with preexisting conditions such as asthma. Of course, when switching cat litter, it's not a bad idea to consult with a vet first.
How Do I Find the Best Cat Litter that Doesnt Track?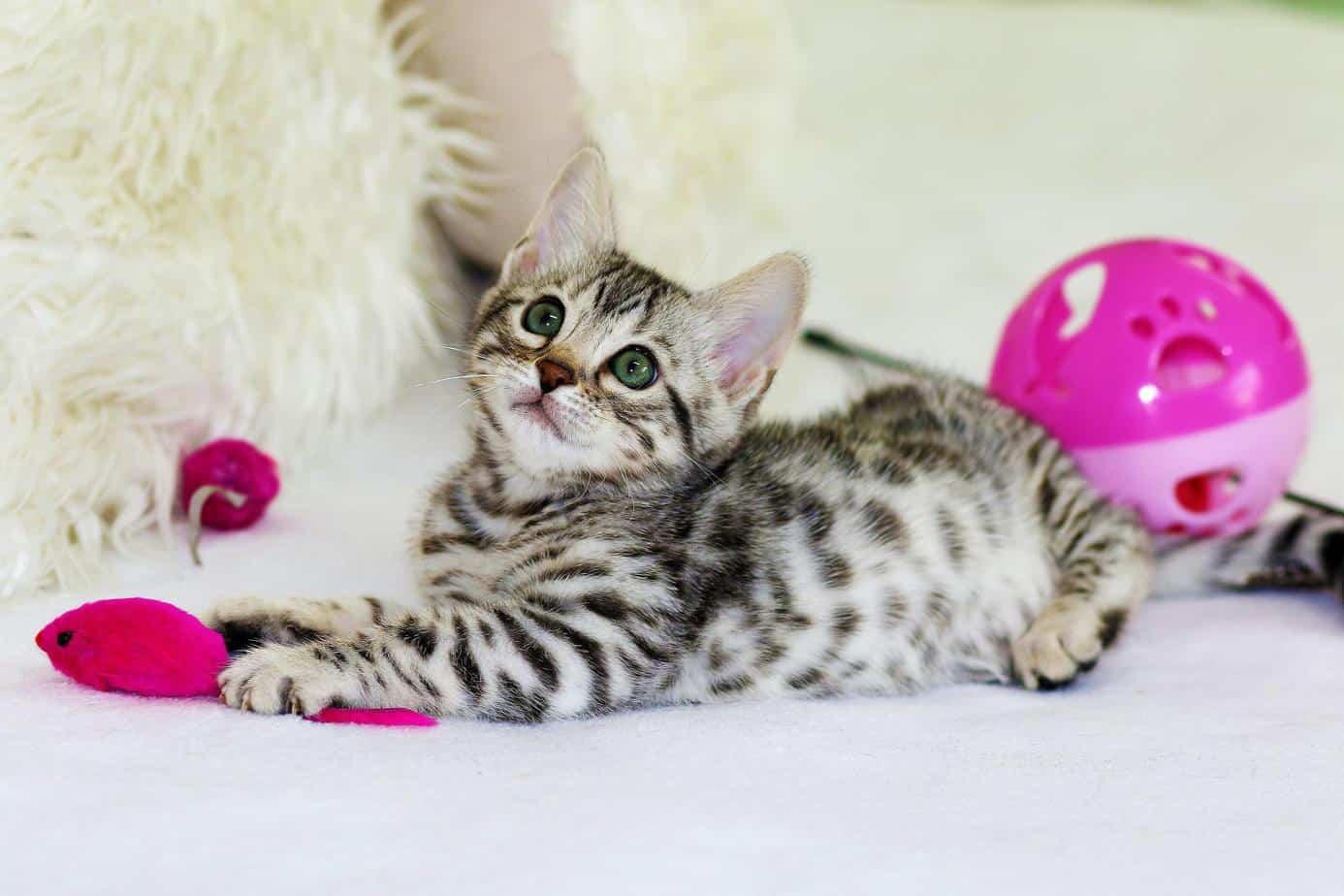 Finding the best cat litter that doesn't track can be tricky–not so much because there aren't options, but actually, because many cat litter choices claim to be mess-free, easier to clean, or otherwise less likely to track. Because of this, I've established a set of criteria for finding the best of the best:
Clumping Litter
Litter that clumps will naturally track less and should be the first criteria you look for. While you can mix clumping and non clumping litter, it's not the best idea, especially if you want a litter that doesn't track. You'll often find a compound (most commonly bentonite) that causes clumping with liquid.
Type of Materials
For clumping litter, clay litter is fairly standard; however, wood and natural fibers are also options for non-tracking litter.
Low Dust or Dust Free
With non-tracking litter, a concern I have is with allergies, both for you and your cat. For this reason, the very best cat litter that doesn't track should also be labeled as no or low dust and/or hypoallergenic.
Particle Size
For the best non-tracking cat litter, how large the litter particles are is also important. That's because the smaller it is, the easier it is to track around. Look for a larger size litter that has some weight to it, also keeping in mind that your cat's own size can play a small factor is how much litter is tracked.
Bonus Features
In addition to the important criteria above, I recommend looking for litter that somehow distinguishes itself. That could be odor control and being free of dyes or fragrances for sensitive cats. High customer ratings and a positive brand reputation I always consider pluses as well.
Best Non-Tracking Cat Litter in 2021
Without further ado, let's jump right into my selection for the best non tracking cat litter you can find in 2021. Not only are these cat litter options that don't track, but they also are a great overall value and a smart choice for helping your home stay cleaner.
Fresh Step Clean Paws Simply Unscented Clumping Cat Litter
Technically classified as low tracking, this unscented clumping cat litter is still one of my favorites options for non-tracking cat litter in 2021. Widely available in stores such as Petco and online retailers, large particles and a dust-free clumping formula means you'll have less mess.
While the unscented, dye-free formula is a big plus for allergy sufferers, the cat litter also employs plant extracts for extended odor control, an antimicrobial formula, and an overall fresh scent. I like this option, especially for a house with many cats and if you're a fan of Febreze products.
Naturally Fresh Multi-Cat Unscented Clumping Walnut Litter
Looking for a more natural cat litter that doesn't track? This is one of your best picks. Naturally Fresh features a unique clumping walnut litter, which also is considered more environmentally friendly than clay clumping litter.
In fact, walnuts more naturally reduce odors without relying on other fragrances and are biodegradable. Dust and chemical free, I also love that this cat litter is specifically designed to stick less to your cat's paws. 
Dr. Elsey's Premium Clumping Cat Litter
One deterrent for many cat owners looking to buy cat litter that doesn't track is cost. While no cat litter is exorbitant, it's true that non-tracking cat litter can add up in cost over time. If cost is a concern, one option is Dr. Elsey's, which is reasonably priced at around three cents per ounce.
The dust-free formula is unscented, with strong, hard clumping clay designed to manage moisture levels. Medium granules naturally make for low tracking, and I also love that it's designed to work efficiently with mechanical litter boxes.
ARM & HAMMER Clump & Seal Platinum Cat Litter, Multi-Cat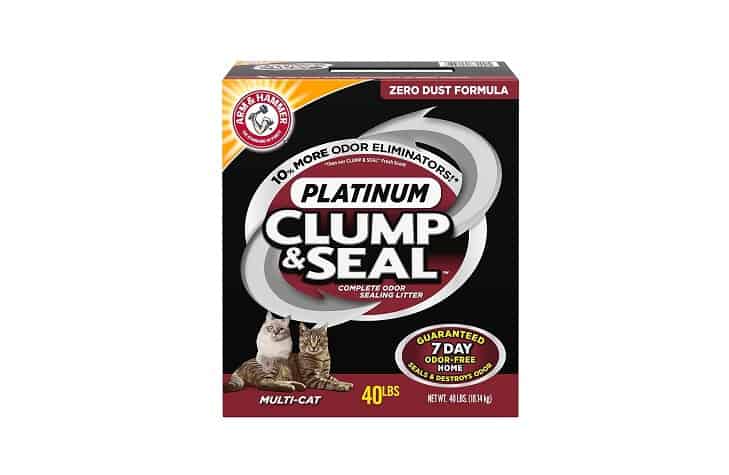 One of the most popular and highly rated for non-tracking cat litter, Arm and Hammer provides a great option, especially for a household with more than one cat. A unique dust free formula for extra allergen control, with sealant, provides extra protection.
The brand also promises up to a week's worth of odor control, with hard clumping for easy clean up. While a more conventional and less natural formula than some competitors, this also offers a fresh classic scent and is overall a great value. 
Purina Yesterday's News Unscented Paper Cat Litter
If you're not a fan of clay cat litter and you'll also want to stay within budget, Purina is one of the best brands for non-tracking cat litter.
At just four cents per ounce, I'm impressed by the formula, made out of recycled paper and a mostly dust-free guarantee for fewer allergies. Medium-sized particles reduce tracking, while there are no scents to stir up respiratory complaints. Naturally deodorizing, Purina's litter is meant to reduce all too common musty odors that can cause problems.
World's Best Cat Litter, Clumping Litter Formula for Multiple Cats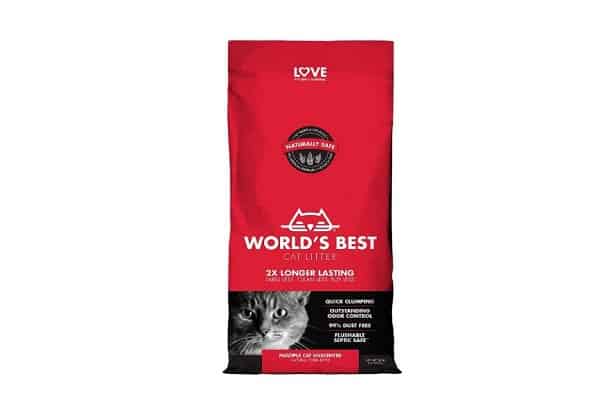 While it may not quite live up to its ambitious title of world's best, this is still a non-tracking cat litter I can get behind. The clumping formula is made out of whole kernel corn, a suitable alternative to clay.
This cat litter is a breeze to clean at once, lighter weight and still low tracking, with little to no dust, no matter how busy your day gets. Other pluses include fast clumping action and the elimination of dyers and fragrances. As an added bonus, it's also septic safe. 
Rufus & Coco WeeKitty | Natural Flushable Clumping Cat Litter
Rufus and Coco may not be a brand you're as familiar with. Still, their non to low tracking cat litter formula is highly-rated and offers an eco-friendly alternative to mainstream brands.
Swapping out clay with biodegradable corn pellet litter, this formula is not only septic-safe; it can even be used for mulching if you have extra! While the initial cost is higher than other litters, it can absorb as much as 3-4 times other formulas. It's also free of artificial dyes and chemicals. 
Wood Original Unscented Non Clumping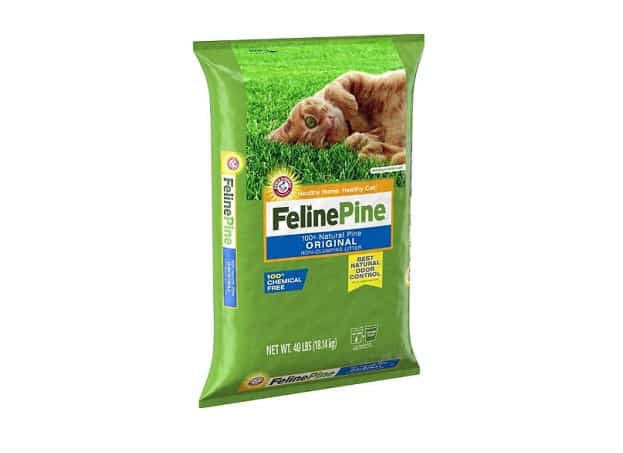 There aren't a ton of options for cat litter that doesn't track and is made of wood, but I like this cat litter option from Feline Pine. The original formula is the way to go, as it's unscented but still has many admirable features, including pine fibers, which are especially equipped to absorb and reduce harmful ammonia.
Dust-free, without chemicals, preservatives, or dyes, this non-tracking cat litter is allergen safe and provides a pleasantly fresh scent for a single cat home. 
FAQs
What is non-tracking cat litter?
Non-tracking cat litter is the cat litter that reduces the amount of litter you'll see on your cat's paws or outside of the litter box. The best non-tracking cat litter typically is clumping and has larger particles. While no cat litter can completely eliminate tracking, these formulas are designed to reduce it as much as possible.
Is there such a thing as a non-tracking litter box?
More and more cat owners are looking not just for non-tracking litter but also a non-tracking litter box. These are self-cleaning boxes like the Litter Robot and also hooded litter boxes such as Clevercat, with designs meant to keep litter in.
How do you stop cat litter tracking for good?
Cat litter tracking is a frustrating part of having an indoor cat, but there are a number of steps you can take to reduce litter tracking messes.

While you can't entirely eliminate litter tracking, you can buy a non or low tracking litter. You'll want to look for clumping litter that has larger particles. You can also reduce litter tracking by buying a litter mat and making sure you have the best size litter box for your cat.
How can I keep my cats from tracking litter around the house?
Having more than one cat means that there's a good chance you've experienced housewife litter tracking. To reduce messy litter tracking, make sure you have enough room in your litter box for your cats; buy a clumping litter; consider a litter mat; and even think about additional options, like buying dust-free, large particle litter. Some cat owners also like to buy self-cleaning litter boxes, which can help with general maintenance, and some even toilet train their cats!
What's the best natural cat litter that doesn't track?
Non-tracking cat litter may be mess-free, but that doesn't mean it's natural. A natural cat litter is a cat litter free of artificial dyes and preservatives. Some natural non or low tracking cat litter brands include Dr. Elsey's and Naturally Fresh.
Final Thoughts
Having a cat can be joyous, but it can also be messy. From shedding to hairballs and even some hunting, your cat will keep you busy cleaning. But one thing you can do to make your life easier is to select one of the best options for cat litter that doesn't track. For an even cleaner environment, make sure to select the best cat litter box that will keep your cat healthy, happy, and content.
Further readings: