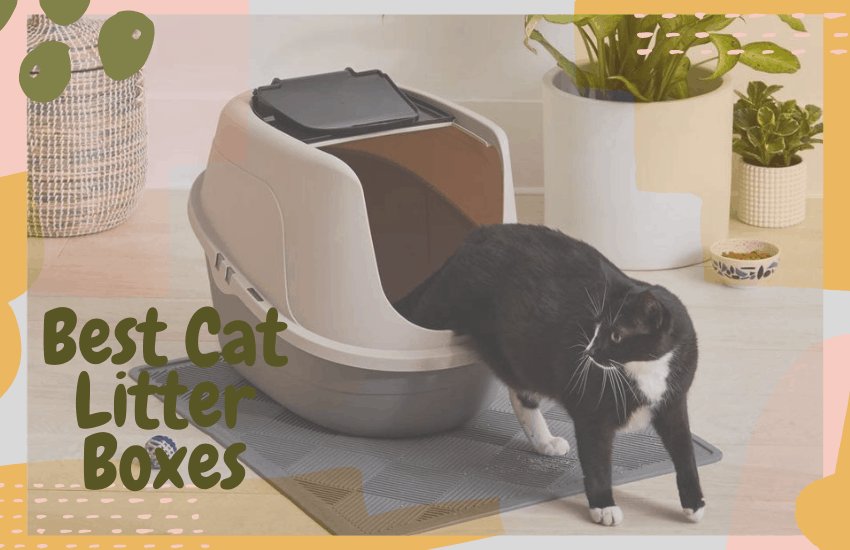 An important part of having a cat is providing for their needs, including a safe place for them to do their business. Aside from this, your cat's litter box habits can also tell you more about your cat's current health status.
Cats can be picky at times, but when they change their litter box habits, it could mean possible health or behavior issues. By providing a litter box that is safe, comfortable, and convenient for your cat, it will be easier to determine why your cat may have stopped using its litter box.
Regarding design, there are several options to choose from, so there will be something that is the best fit, not just for your kitty, but for your place as well.
What makes a good litter box?
There are several things to consider when choosing the right litter box for your cat. Below are some factors to keep in mind when shopping for your cat's toilet.
Size
A regular-sized litter box might be alright for a kitten (see kitten litter training), however, as cats grow they need more space to move around when doing their business.
Adult cats that are scratching the sides of the litter box or kicking out their poop is telling you that it is already too small for them. The height of the litter box is important as well since litter must always be two inches deep, some cats tend to dig too much, leaving litter scatter all over the floor.
Design
There are open litter boxes, and there are covered ones; what works best depends on your cat. For cat owners who want to invest in hooded litter box / covered cat litters boxes, it is a good idea to start using one as early as possible. Adult cats that are used to open litter boxes might require some time to adjust to covered ones.
The design of litter boxes also varies from basic boxes to discrete ones that mask itself as furniture. There are also litter boxes that come in sleek, modern design.
Cleaning
A lot of modern litter boxes are equipped with a self-cleaning mechanism and a hefty price tag. The more affordable alternative is traditional litter boxes that require regular scooping and cleaning. Also, litter box scooping also helps cat owners determine possible existing illness or discomfort in their cats.
Quantity
It is recommended to provide at least two litter boxes for one cat, especially for large spaces. For smaller spaces, one litter box can suffice. Households with multiple cats must also ensure the there is one litter box per cat, as well as an additional one.
Purrfect Litter Boxes for Your Cat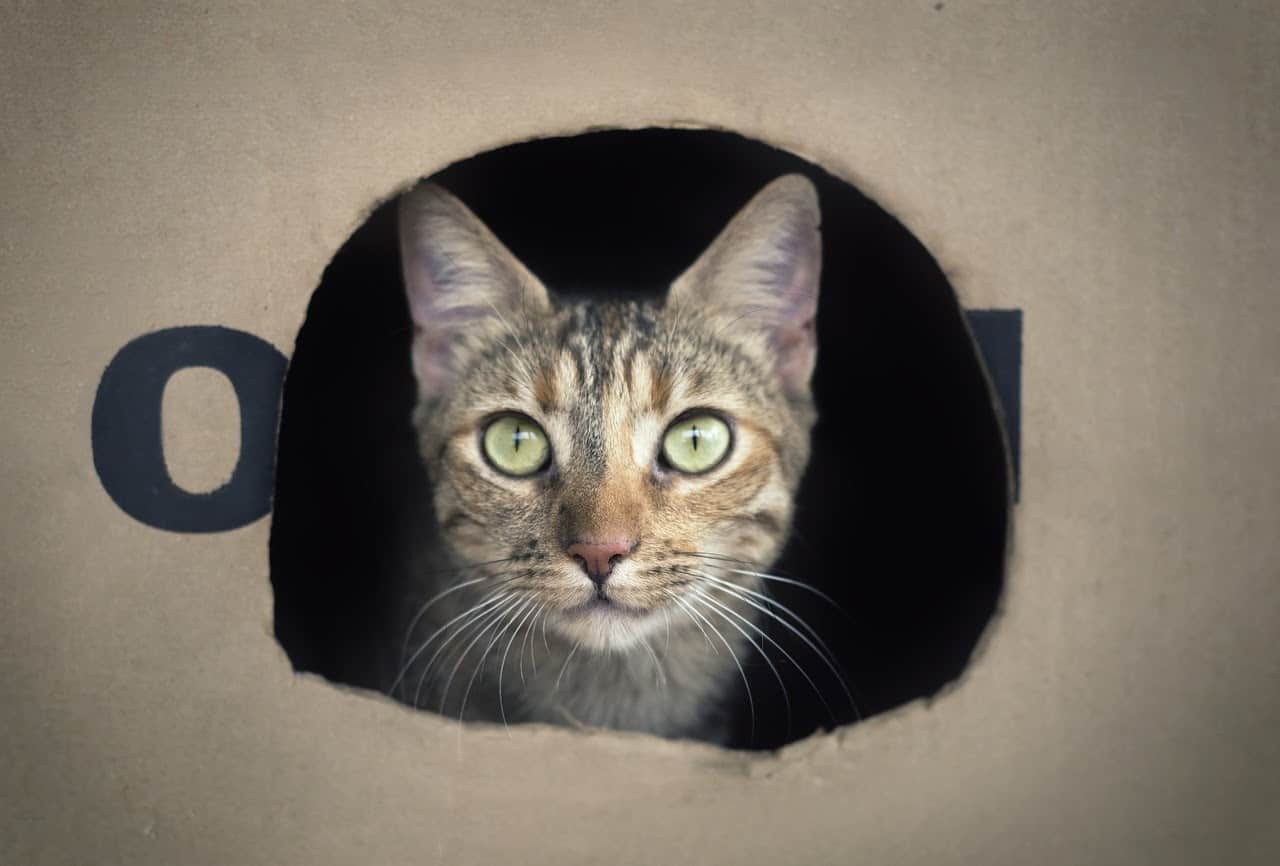 As mentioned, there are different types of litter boxes, depending on the needs of your cat and your preference. Below are some options when choosing litter boxes.
Basic Manual Litter Boxes
Traditional litter boxes are widely available everywhere and are often extremely affordable.
These also come in different styles and designs, so choosing one that fits your place is easy as well. This type of litter box requires manual cleaning and regular scooping.
Most basic litter boxes also don't come with a built-in odor control system. Nonetheless, these traditional litter boxes are sufficient for basic use.
A good old basic litter box that is sure to work, this is highly recommended for first-time cat owners. It is simple, durable, easy to use for cats, and easy to clean for humans. The box also comes with a non-stick surface. The high side design of this litter box is also a simple yet effective way to prevent litter scatter and litter tracking.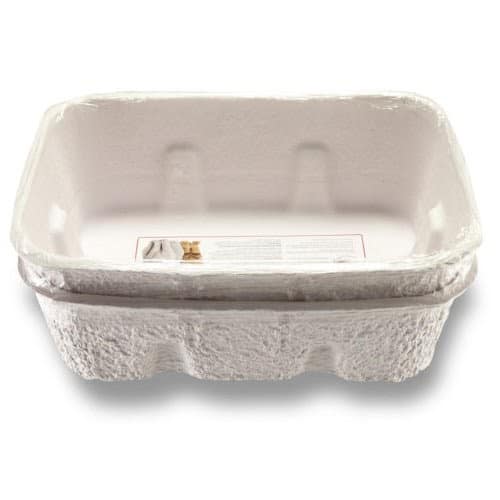 A multi-purpose product, these disposable litter boxes can work as a litter box liner or a stand-alone litter box during travel. It also comes in three different sizes – small, regular, jumbo. Made from sturdy, recycled paper, cat owners don't have to worry about leaks. These disposable litter boxes are also infused with baking soda for extra protection and odor.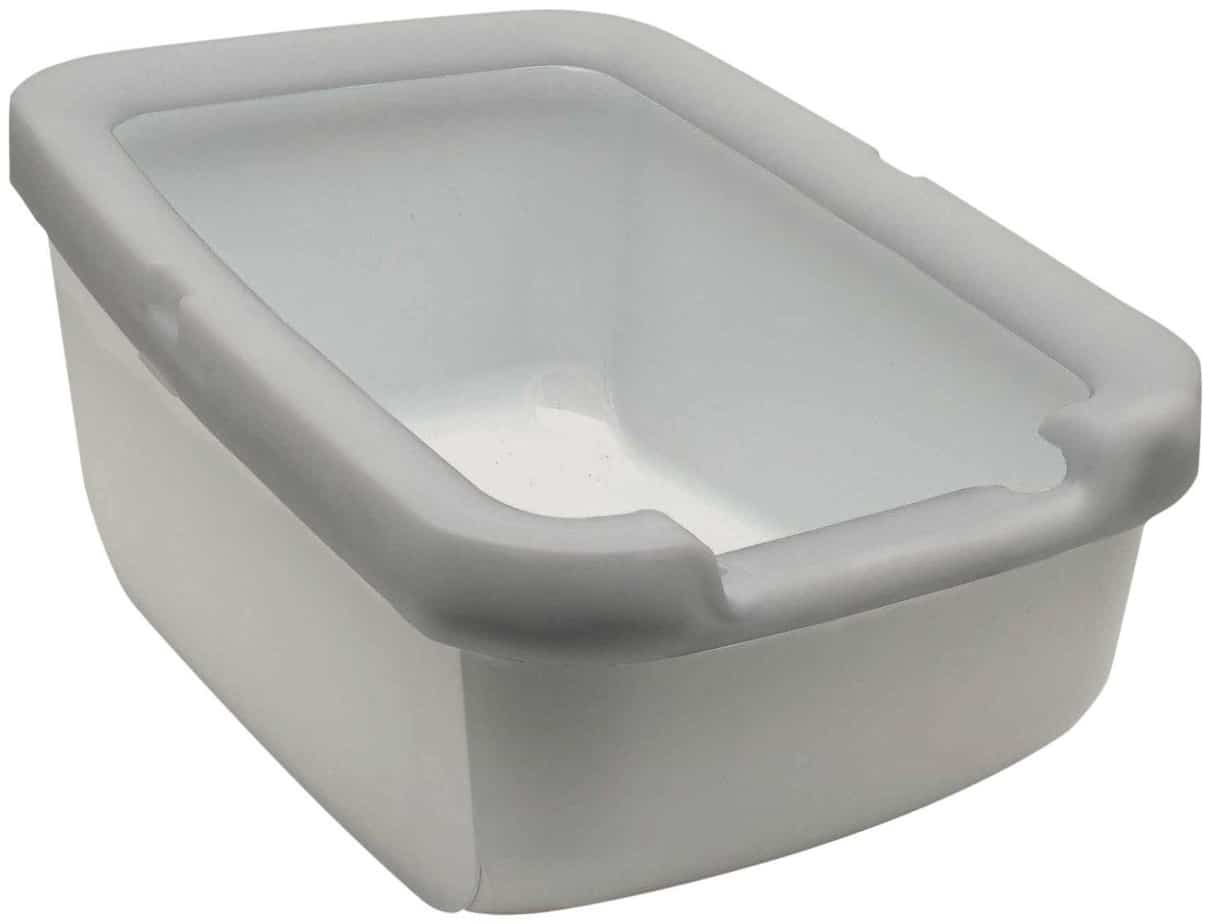 A classic litter box suitable for all types of litter and can be used by cats of any size, this comes with an added rim that prevents litter from spilling out. The deep base design makes it convenient for the cats dig, while still keeping the litter inside the pan. There is also a built-in bag anchor to make scooping clumped litter easier.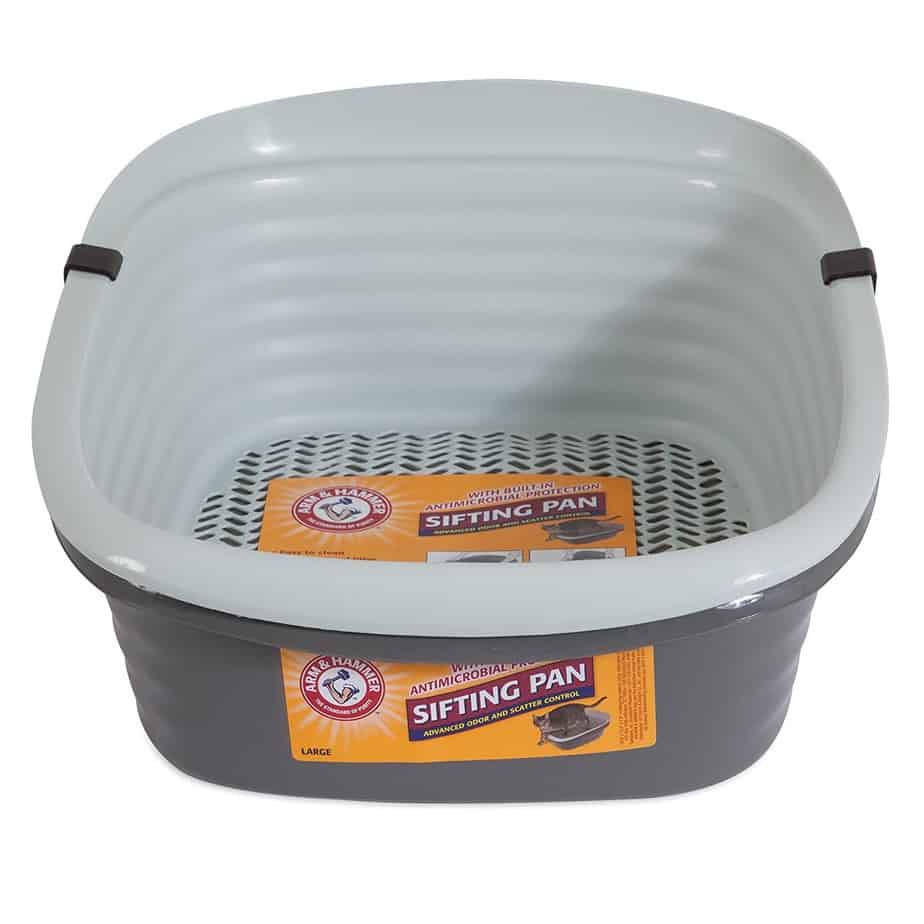 The litter pan best used with clumping litter, its built-in sifting pan makes cleaning easier. After the cat is done with its business, simply sift the litter back in the pan and while clumped ones can easily be disposed of. This litter box also features antimicrobial protection for odor control.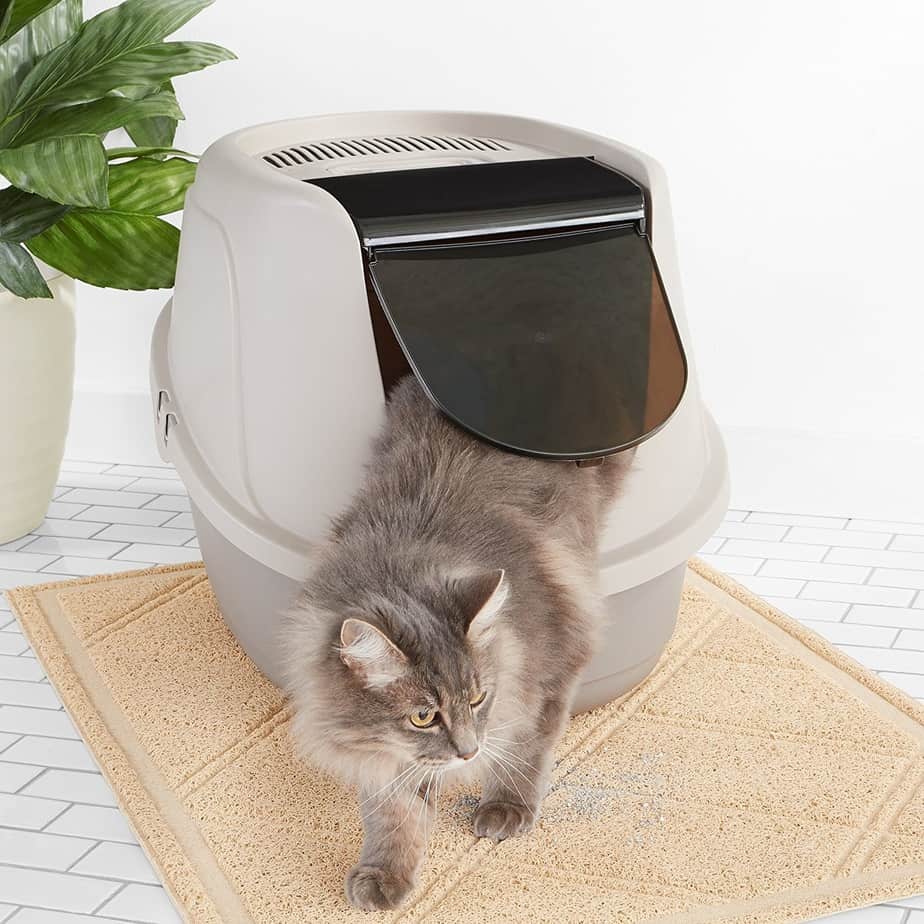 For an effectively covered cat litter box, this hooded litter box gem from AmazonBasics works well in providing your cat privacy and keeping litter inside the pan. Cats can access the litter box through a swinging door. For cleaning, the hood can easily be lifted off.
Once done, it snaps in just as easy. This litter box is made of stain and odor resistant plastic that can easily be cleaned with a wet cloth. There is also a replaceable carbon filter trap to control the odor within the litter box.
Stylish Manual Litter Boxes
Simple yet functional, this cat litter dome comes with a mini staircase and a ramp that ensures the litter stays within the box. It is also equipped with a carbon filter for odor control and cover for privacy and cleanliness. This litter dome is spacious enough to accommodate large cats.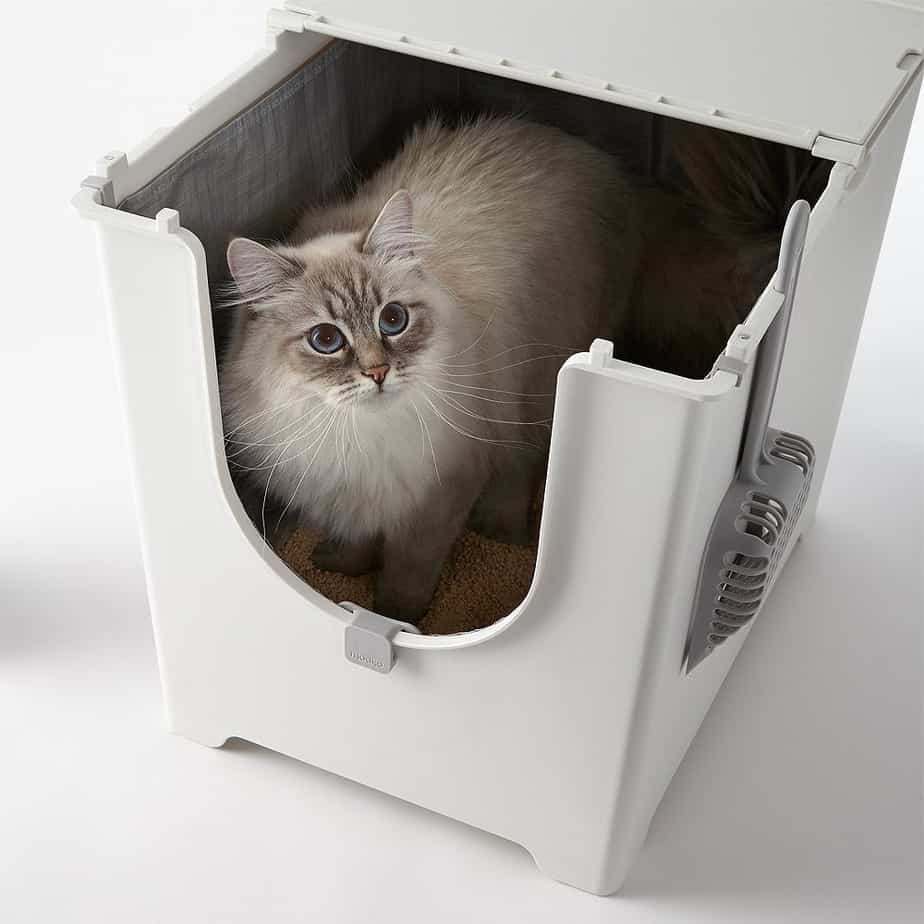 This contemporary litter box features a modern, sleek design that will surely go well with any home decor. It is designed to prevent leaks and to keep litter from spilling outside. This litter works great for cats that have the tendency to pee on the side, while the flipping lid provides privacy for the cat. There is also a built-in reusable liner makes cleaning much easier and a hanging scoop.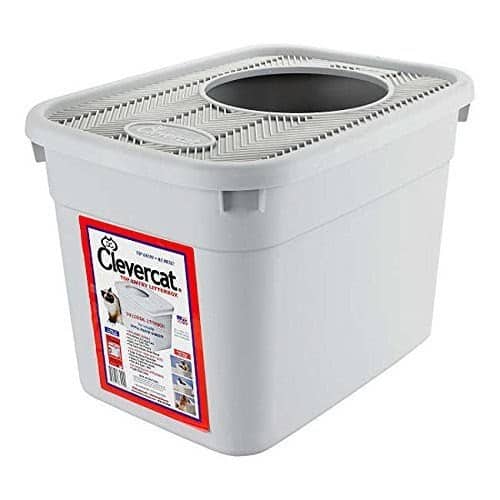 A modern litter box that is accessible through its top entrance, this litter box can be easily used by cats. The built-in tracking mat is a great feature (combine with no-track litter if this is a huge issue), ensuring that the cat's paws are free of litter once they get out of it. The sleek, covered design of this litter box also prevents litter scatter, particularly for messy cats.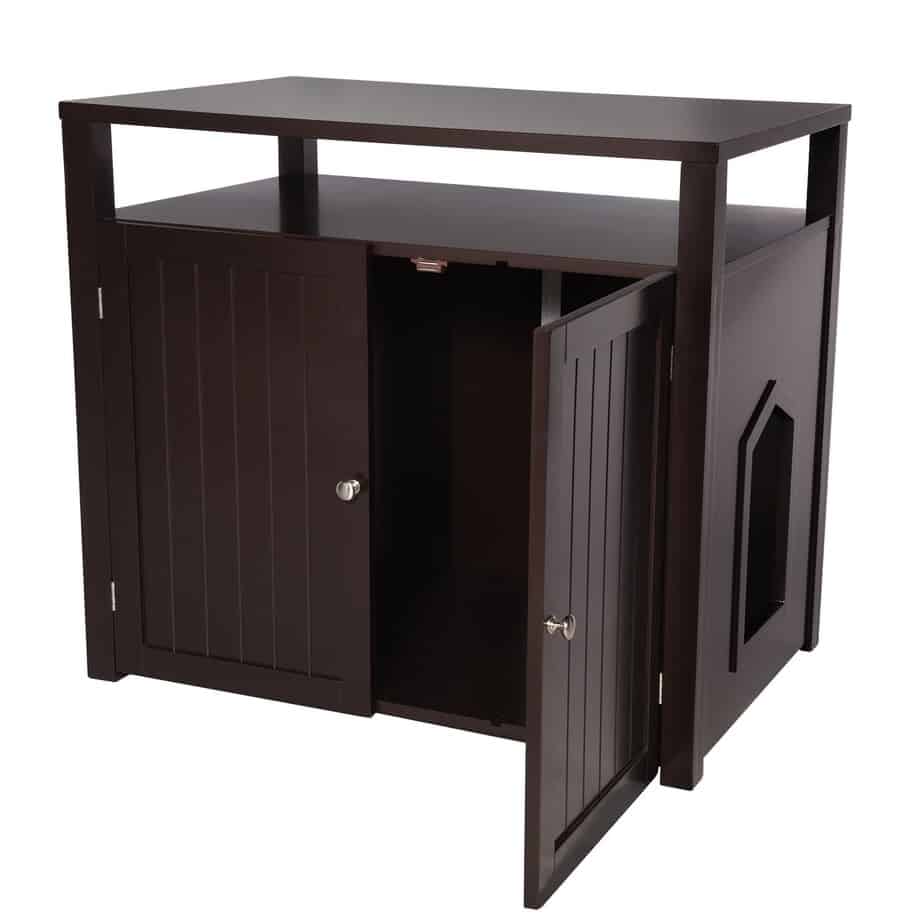 A multi-functional cat litter box that is loved by cats and humans alike, this is a discrete litter box gem that can go well in your home. The modern design of this litter box makes it look like a regular table, making it easy to blend into your home's decor.
The extra shelf on top doubles as a storage system for your cat's food and toys. The entrance is easily accessible and the sides are enclosed, so spilling litter won't be a problem as well.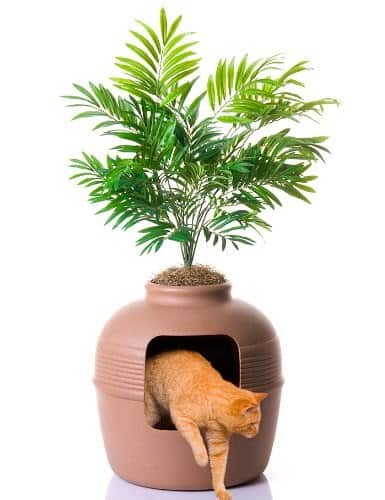 For cat owners who want a more discrete litter box, this is the best choice. Disguised as a clay pot, this litter box has a filtered vented system that controls dust and odor (also see these dust free litter options).
It is also extremely spacious and can be used even for large cats. A great addition to your home, this litter box will easily go well with any home decor. For cleaning, the top part can be removed with ease.
Automatic Litter Boxes
The latest innovation in litter boxes, more and more automatic cleaning litter boxes are now available in the market. There are semi-automatic ones that separate the clumped litter from the fresh ones and there are fully automatic litter boxes that handle everything from the segregation of clumped litter to disposal and even self-cleaning. Here are some of the modern automatic litter boxes: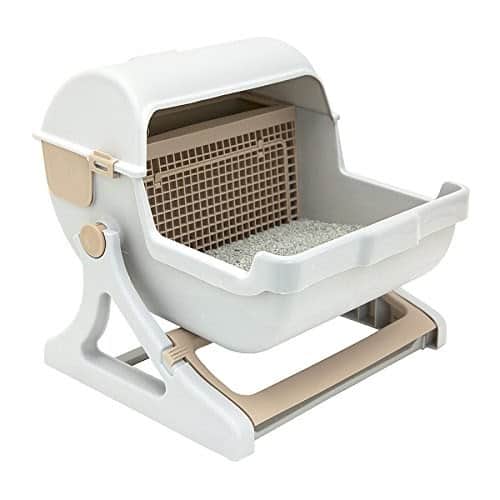 A luxurious toilet for your cat, this quick cleaning litter box comes with a grid that separates the clumped litter from fresh.
After the cat has used it, simply flip and sift. The fresh litter goes back into the pan and the clumped ones go to a drawer-style cleaning box. No more scooping, just pull out the cleaning litter tray and dispose of its content. This self cleaning litter box (automatic litter box) can accommodate cats up to 18 lbs.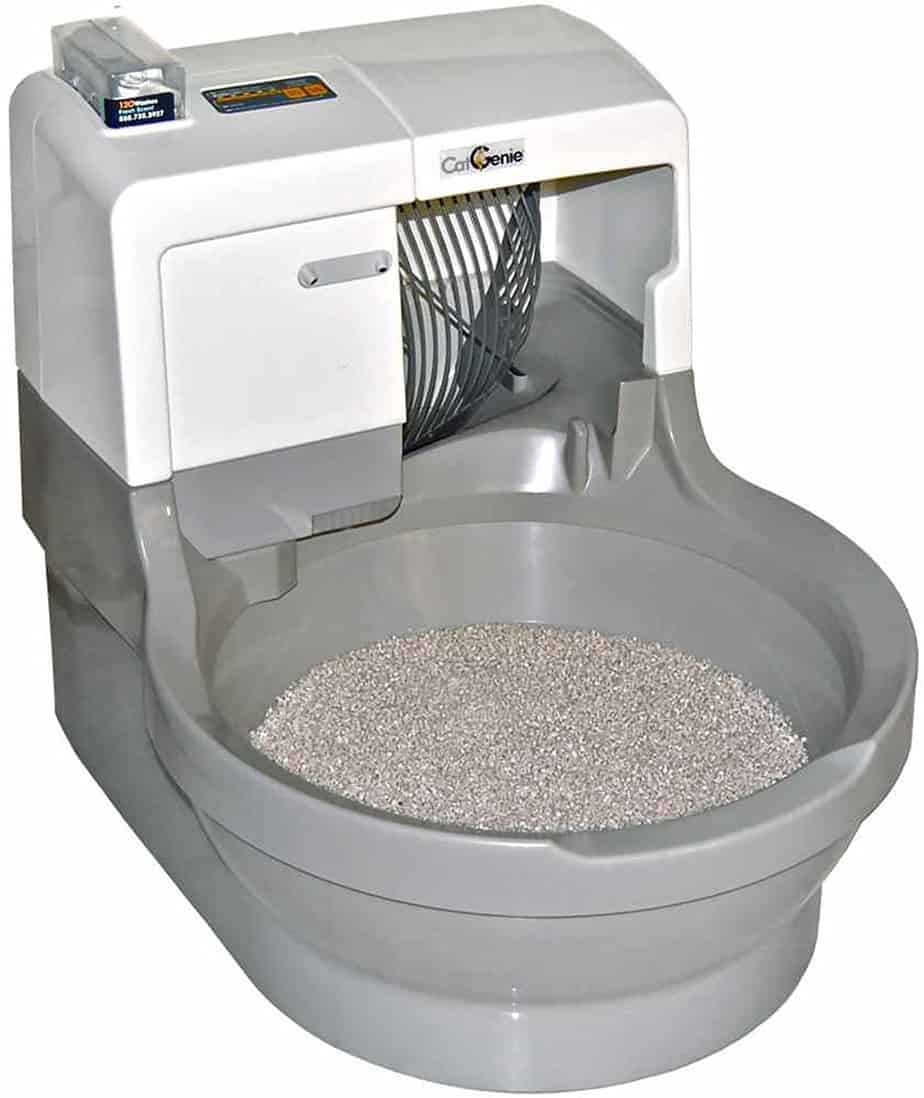 A truly modern litter box, this self-washing, and self-flushing litter box must be connected to a cold water supply and an electrical outlet. The litter box itself uses specialized litter-like washable granules so cats can still dig and cover after doing their business.
Once the cat has left, the litter box will then flush the waste away and clean itself. This is especially great for busy cat owners who have no time for regular litter box scooping.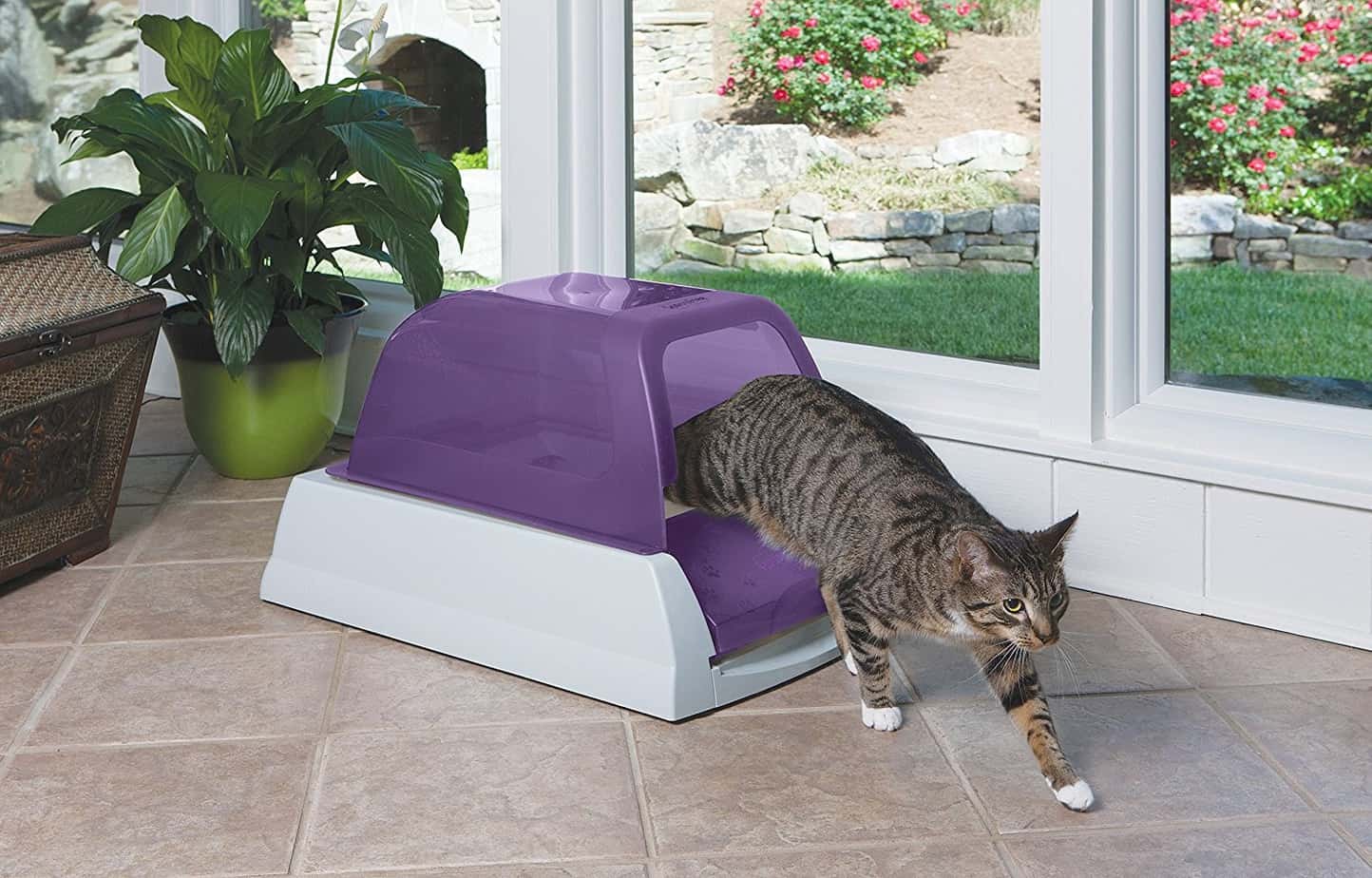 The cat litter box for busy cat owners, this box claims to self-clean for weeks. The secret of this modern cat litter box is its automatic rake that can be adjusted with three different options. The litter box is equipped with safety sensors that reset the rake when the cat enters the litter box.
Once used, it rakes the waste into an enclosed, leak-proof compartment for odor control and waste disposal. The litter box also features a health tracker that counts that number of times a cat uses the box and a hooded litter box cover for the privacy of your cat. Cat owners are recommended to use crystal cat litter to go with this litter box.
Litter Box Accessories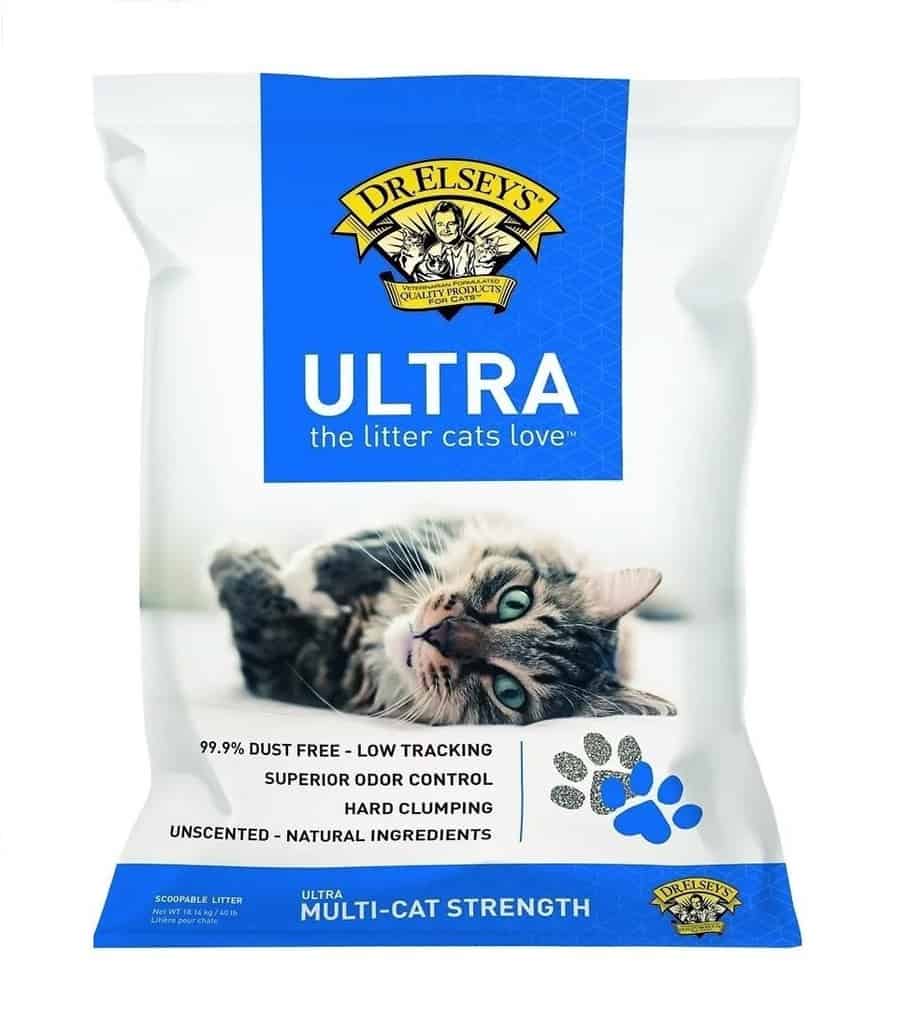 Along with multitudes of designs when it comes to litter boxes, there are several types of the litter as well. There is clumping clay, non-clumping clay, silica gel crystals, pine, wheat, recycled paper, and corn.
Walnut shells and grass litters can also be found on some select stores. There is also unscented and scented litter. Among the two, unscented litters are more recommended as scented ones can cause health problems to cats. Felines have a strong sense of smell and the artificial scent might put them off and make them avoid the litter box altogether. The clumping and odor-controlling capabilities of the litter vary as well.
Some litter boxes come with its own scooper, however for instances that this is not available, this scooper is a good choice. It comes with an attached waste bin that keeps the clumped litter in while scooping. The scooper also features 15 scented bags with tie handles that make sure contact with the litter is avoided and the odor is controlled.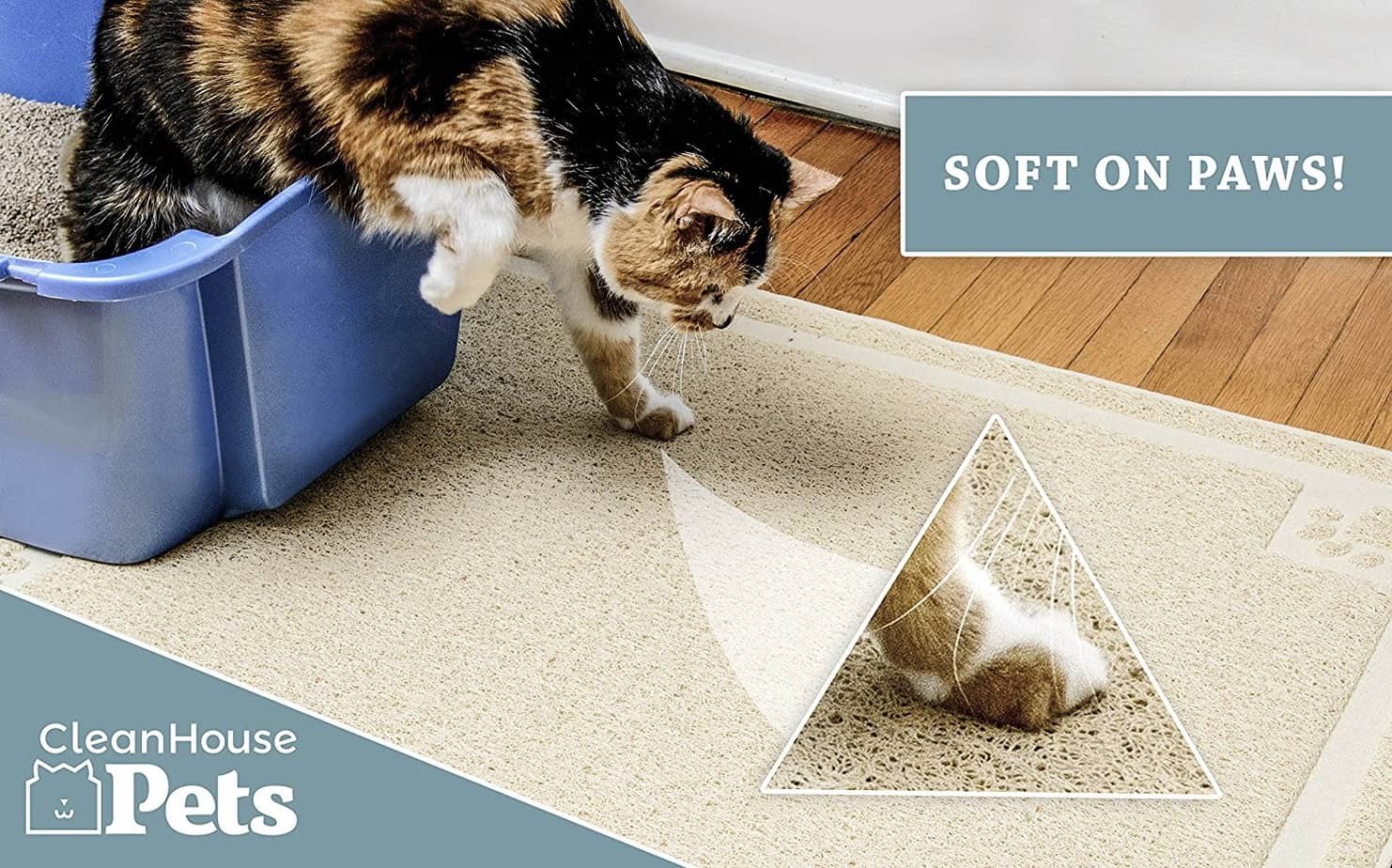 A liner commonly used at the entrance of the litter box, this cat litter mat makes sure that loose litter from your cat's paws gets caught in the mat. It is also non-slip, so the mat stays in place even after continuous use.
The odor in a litter box depends on the cat's diet, the litter used, and how regularly it is being cleaned. As a general rule, litter must be cleaned at least once a day and replaced every week. Cat owners can also use unscented odor eliminating spray to further eliminate odor in the litter box. The spray is safe to use around humans and pets, it is non-toxic and non-allergenic.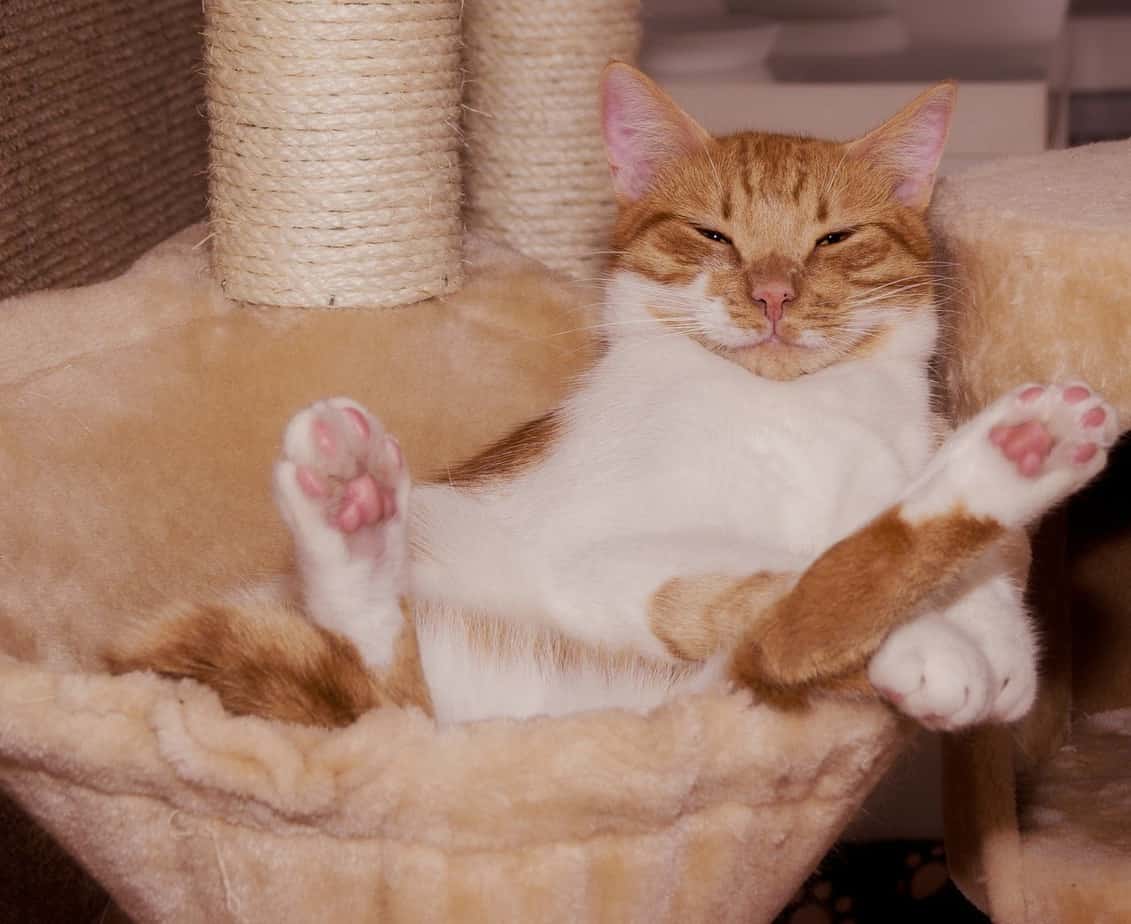 With the many choices available when it comes to litter boxes, it is important to choose ones that address best the litter box habits of your cat. The design is only secondary; it is more important to see that your cat is comfortable with it and if he/she can use it with ease.
Covered litter boxes are great for keeping litter from spilling, as long as your cat is comfortable going in it. For busy cat-owners, self-cleaning litter boxes might be something worth considering, but also keep in mind that regular waste disposal is still mandatory.
There are also stylish litter boxes that can be cleaned manually, for those who prefer it. As mentioned, the size and quantity of the litter box matters as well, depending on the size of the cat and how many cats there are within a household.
Which of the litter boxes above works best with your cat? Let us know below.
Further Reading on Cat Waste & Dirty Litter Maintenance: