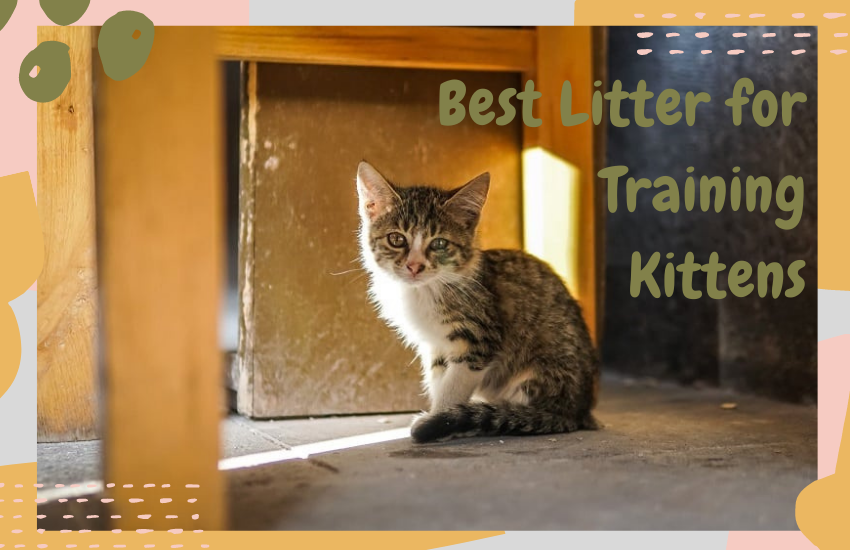 Cats are well known for being more cleanly, for the most part, than their canine counterparts. One of the biggest reasons? Unlike dogs, they can be litter trained so not only will they not ruin your favorite carpet, but you also won't have to worry about cleaning up your yard. But there's also a slight catch: litter training, for kittens, is not always the best case scenario.
In fact, litter training can pose its own challenges, and can even be frustrating. While some kittens take to it naturally, other kittens are more resistant. But whether you have a willing kitten eager to use the litter box or a kitten who is utterly recalcitrant, one thing can make the process easier:
The litter you choose.
You may be surprised to learn that what kind of litter you use can, in fact, have an impact on the litter training process. But what kind of litter should you pick? We'll look into the litter training process itself, factors that can play a role in how hard or easy it is to litter train your kitten, and how to select the very best litter for your kitten.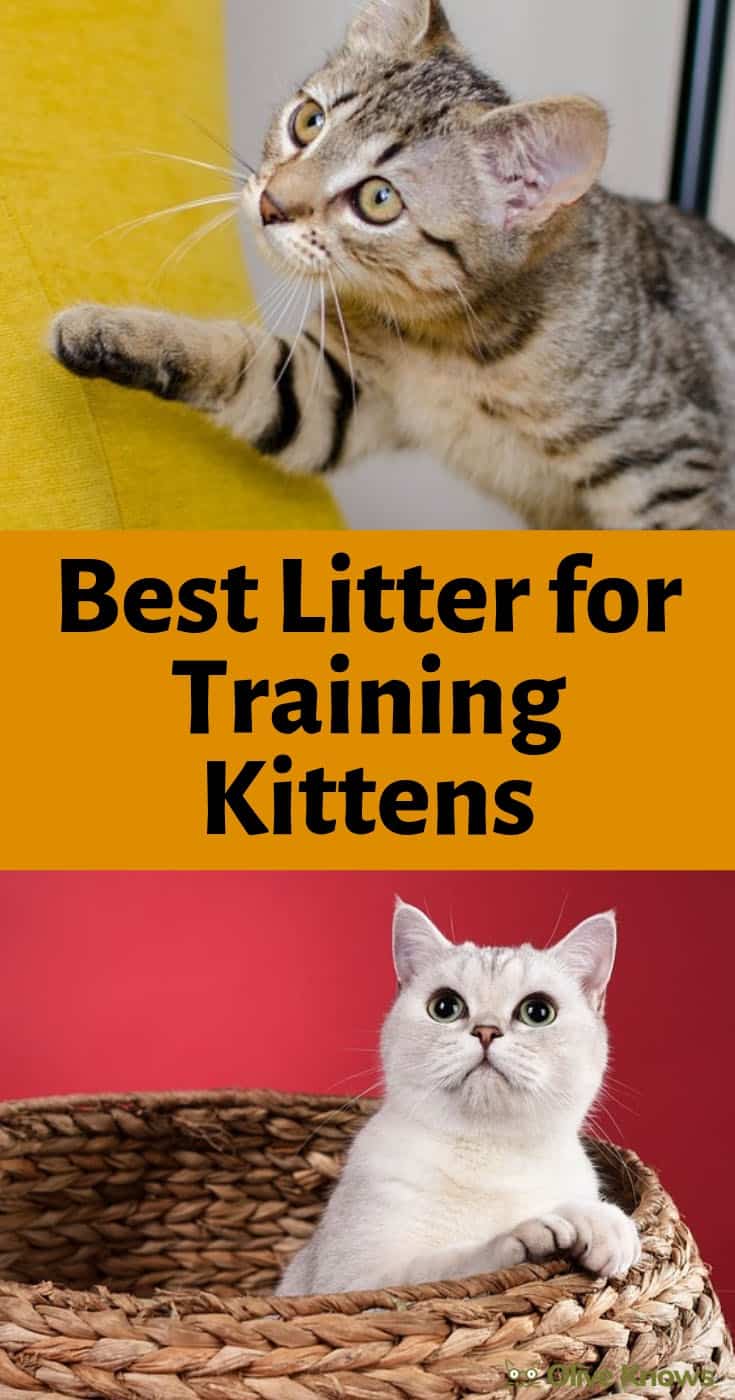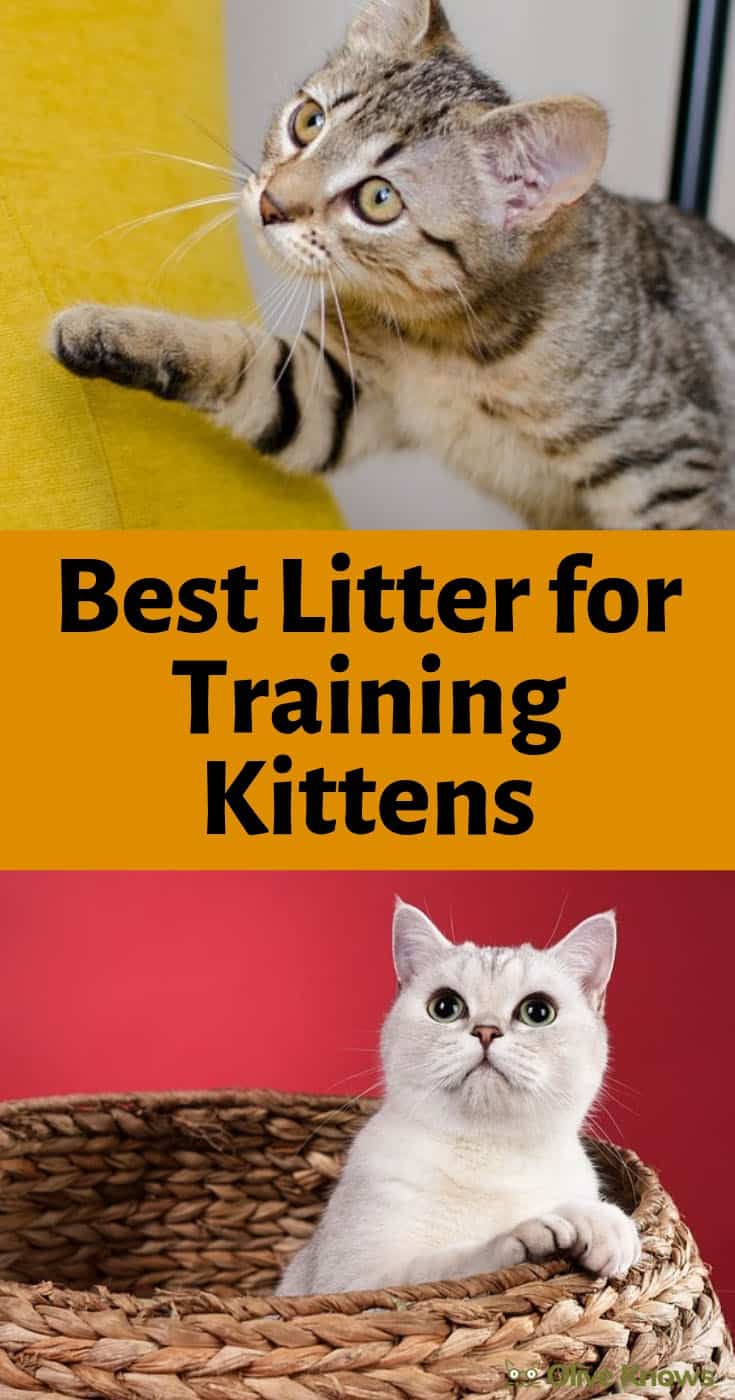 How Long Does Litter Training for a Kitten Take? And When Should I Start Getting Worried?
Litter training for kittens, just like potty training for toddlers or house training for puppies, can take both time and patience. How long it takes depends on the environment, several factors, and the kitten itself. Unlike toilet training, which is more unusual and takes more nuance, litter training can actually be fairly quick–some kittens have a predilection for it, while others do not.
How long it takes should not be measured from one situation against another, but what should be cautioned is if it is taking you longer than a month.
If your kitten is still resistant after weeks of training, chances are there's something you can do better. But rather than worrying, the key is to look towards steps you can take to excel the process.
What If I Want to Toilet Train my Cat Instead? Why Even Bother With Litter Training?
First of all, even if you're convinced you to want a toilet trained kitten, you still must start with litter training first. Toilet training takes about three to six weeks if all goes well, but it requires litter training first in order to work. Cats must also be at very least three months or older before potty training.
Litter training for kittens is a must because it provides the foundation for using toilets. Without litter training, you won't get much of anywhere. But you must also ask yourself if toilet training your cat makes sense–the process proves that the concept is a bit more idealized than the actual reality.
Toilet training uses a special system like the Litter Kwitter and is not right for every cat, including any animal that have had issues with litter training, are overly anxious, or simply seem very resistant. And it cats have developed arthritis or even have some sort of joint issue as a kittens, experts warn against it.
Even if you do have an agreeable and healthy, willing kitten, the process can be tedious. Trays fit over a regular toilet and hold different portions of litter. You gradually swap out trays and reduce litter until the kitten associates uses the toilet as they would with a traditional litter box. But the process is far from seamless, and there is always of course room for error.
And then there's another, deceptively simple complication: do you really want a cat using your toilet? In some ways, it's easier to clean up, but it takes patience, training, and you could still end up with errors (and messes) on your toilet seat.
But regardless of what decision you make in regards to toilet training your kitten, just be sure to keep in mind that great litter training is needed either way.
What are Some Common Problems that Occur While Litter Training?
If only litter training was simple. But the truth is far from it: litter training can be downright complicated if you don't understand what's going wrong. While it's true some litter training for kittens goes seamlessly, it's just as true that there are many common issues that pet owners run into while trying to litter train their kitten. The most common problems include:
The kitten refusing to use the litter box. This by far is the most common and obvious issue, and the other problem with it is that there can be multiple causes behind avoiding the litter box. Among many reasons, the main causes of a kitten avoiding a litter box include:

A dirty litter box. A clean litter box is actually pretty essential because if it gets too soiled it can deter the cat from wanting to eliminate. A litter box should be cleaned at least a few times a weak and old litter should be replaced with soiled litter to make it inviting and comfortable for your kitten to use.
Insufficient Space: We mean this in a few ways. For one, a litter box that is not the right size for your kitten, or that feels cramped, can be less than inviting; for another, it can also be the actual physical space in which you place the litter box itself. Make sure wherever you place a litter box, it has enough space for your kitten to get in an out comfortably, and eliminate comfortably as well.
A litter box with high sides: Just as the litter box needs to be situated in a comfortable space and a comfortable size as well, it also is essential that it does not have too high of sides to make it nearly impossible for your kitten to navigate.
Environmental Stress: Environmental stress can come in a lot of forms, and really prevent your kitten from properly litter training, no matter what litter you use. Recent moving, harsh sounds or noises, or even strange scents–anything your kitten isn't accustomed to can make litter training more difficult. If this does seem to be a likely cause, make sure you place the litter box in a comfortable, and as quiet as space as possible. If you recently moved to a new place, be patient. It may just take some time for your kitten to get acquainted.

The kitten is being inconsistent with using the litter box. This too can happen for a variety of reasons. A kitten may be training consistently with a litter box, and likely it's because you aren't training consistently, or something has changed. This is also a natural part of the process: it's called training for a reason, and a kitten will only become fully litter trained with trial and error, and yes, a good deal of patience. But one possible cause? You aren't using the very best litter to help with the process.
Other Problems: There is also a slight possibility that there are other causes behind your kitten becoming resistant to using a litter box, such as medical issues like bladder stones, urinary tract infections, and related issues. When in doubt, or if your kitten seems to be in pain or urinating less or more frequently, take your kitten for a checkup with your vet.
Why Does Litter Matter When it Comes to Litter Box Training?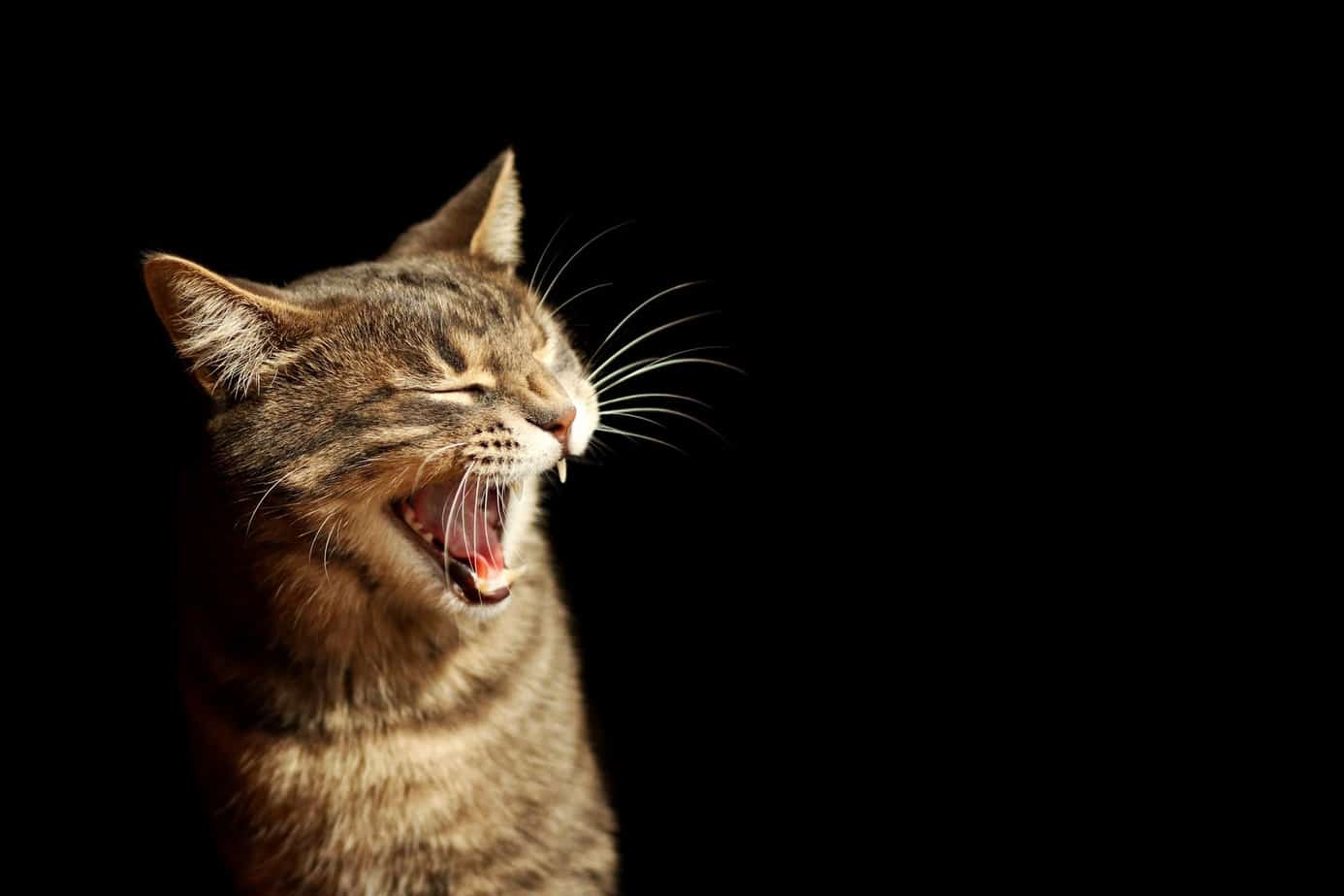 Litter box training for kittens, as we've mentioned, is a bit more of a delicate process than you might at first think. That's because a number of factors can truly make a dramatic difference in how quickly, and if at all, your kitten learns to use a litter box.
But it gets even more complicated than that. The right litter can, in fact, make a difference to your cat. Certain litter is simply more conducive to training your cat. Here's the litter that will make training an easier process. The best litter is one that:
Non-Clumping Litter: You should opt for litter that doesn't clump is your kitten is under three to four months of age. That reduces the risk for intestinal issues should they swallow any litter.
Opt for pellet style over clay litters. Pellet litters are more gentle on your kitten's tender feet and are less likely to get stuck in small paws and become tracked around the house. You can get by with clumping litter if it's specifically formulated for kittens.
Get a little help: Litters sometimes contain special ingredients, usually herbs, that help encourage kittens to use the litter box. If you've been trying for a while and are still struggling with training your kitten, consider this option.
As safe as possible: In addition to sticking with pellet litter, you also, if possible, want to find litter as free as possible of extra fragrances or stronger chemicals. More gentle, milder blends are the best option for your kitten, as well as natural as possible. You'll also want to look for litter labeled as low dust or nearly dust free to avoid allergens.
Is formulated for kittens: Just keep in mind, finally, that whatever litter you pick, it may have different criteria than what you'd normally look for if you were purchasing for a fully grown cat. While some of this advice may not be the best possible litter for your adult cat, it will be helpful for training a kitten. If you do happen to have an adult cat, you can always buy a separate litter box while your kitten is training. In fact, an added bonus is that will ensure it stays cleaner and is more likely to have adequate space as well.
What are Some Great Litters for Training my Kitten?
Luckily, there are ample varieties of litter that is optimized for training your kitten. Here's our shortlist of best litter for your kitten–and at the end, we'll give our top pick.
But What Litter is the Very Best for your Training Your Kitten?

As evidenced by our list above, there is no perfect litter for training for your kitten. Low dust or nearly dust free litters, litters with little to no preservatives, chemicals or fragrances, as well as litters that either does not clump or are more safely formatted are all welcome features when it comes to finding the best litter possible for your kitten.
What litter is very best does depend on your kitten's individual needs, but, as a general rule, none of these litters would be a poor choice. But since we are mostly concerned about training, and perhaps the potential difficulties associated with early kitten litter training, we do have a favorite.
If we had to pick just one favorite, we'd pick Dr. Elsey's Naturally Precious Kitty Litter. It comes with a blend of herbs specific for litter training, plus it's an all natural litter. If you are looking only for a non-clump litter, though, Nature's Logic or Tidy Cats are great alternatives.
Can't get enough cat litter information? Check out our extensive Guide to Choosing Cat Litter!
Recommended Reads