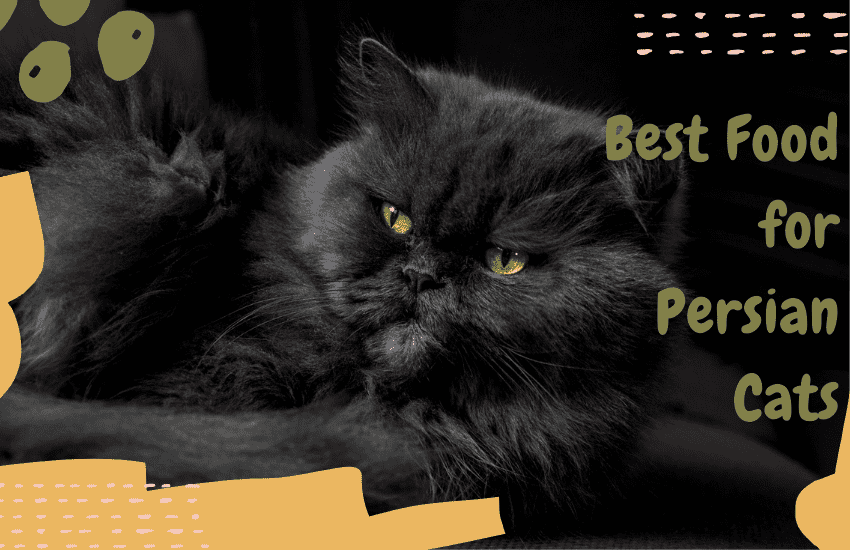 With their distinctive look and so cute, they could actually put you in a cuteness-come, Persian cats have something very awesome about them. Our flat-faced purring friends are amongst the most pretentious feline companions that one could ask for, but it's worth taking proper care of this beautiful animal, which also has a powerful personality. Take it from a Persian cat owner: these little furballs are picky eaters!
Do Persian Cats Need Special Food?
The answer to this question is both yes and no. Persian is a breed of cats that do have some characteristics which are not found across all possible domestic feline species (like a flat face and really long hair). That means that their food should meet the demands of the breed. However, food that's made for Persian cats can also be suitable for other breeds. You don't need to buy food that's labeled for Persians, but it would be easier if you did.
The truth is, most of these products that are labeled as being specific for Persian cats are actually designed to have a particular shape that makes it easier for Persians to eat them. As you know, this specific breed is characterized by a shorter jaw, so making kibble with a specific shape could actually be a good thing.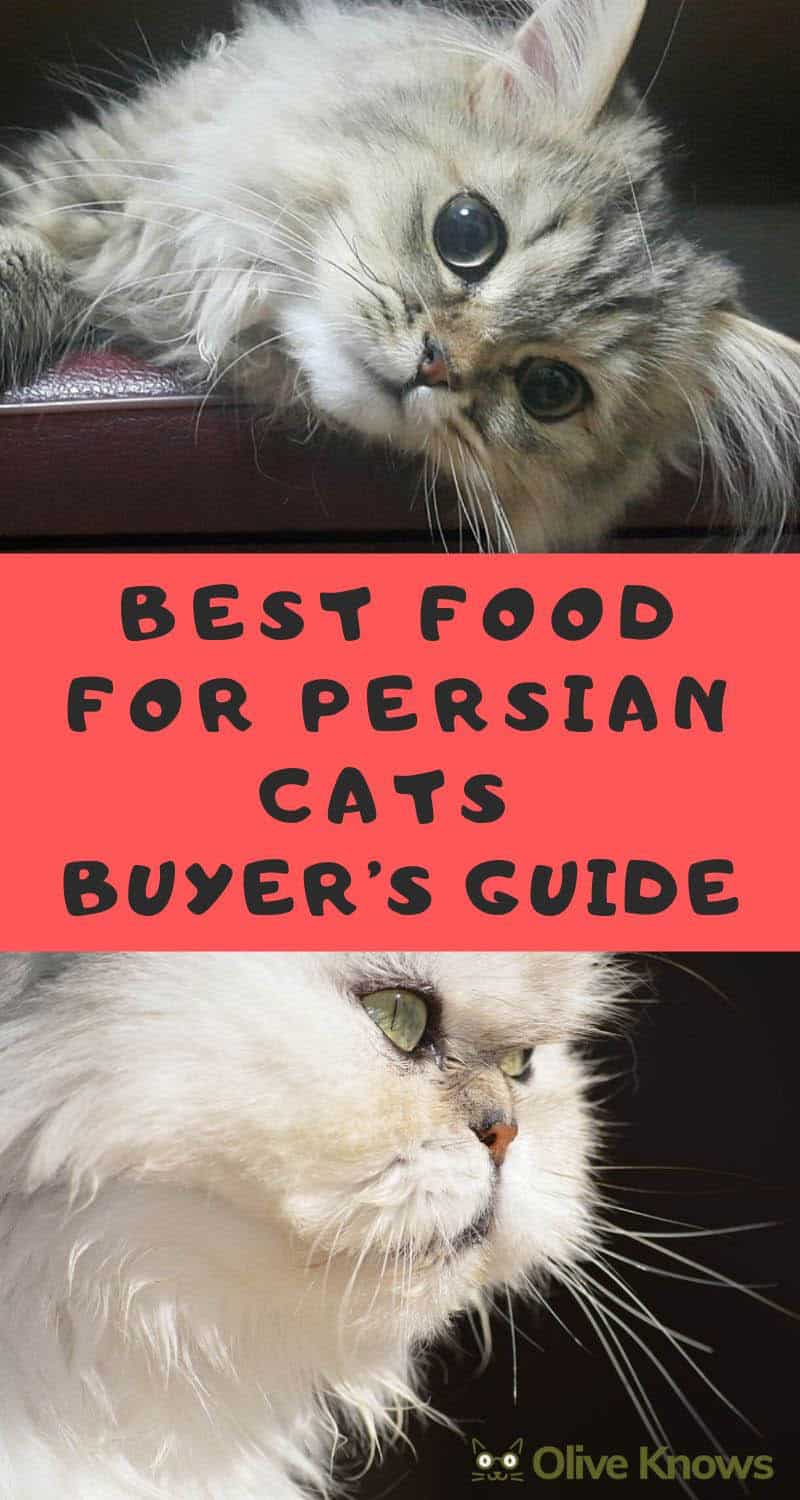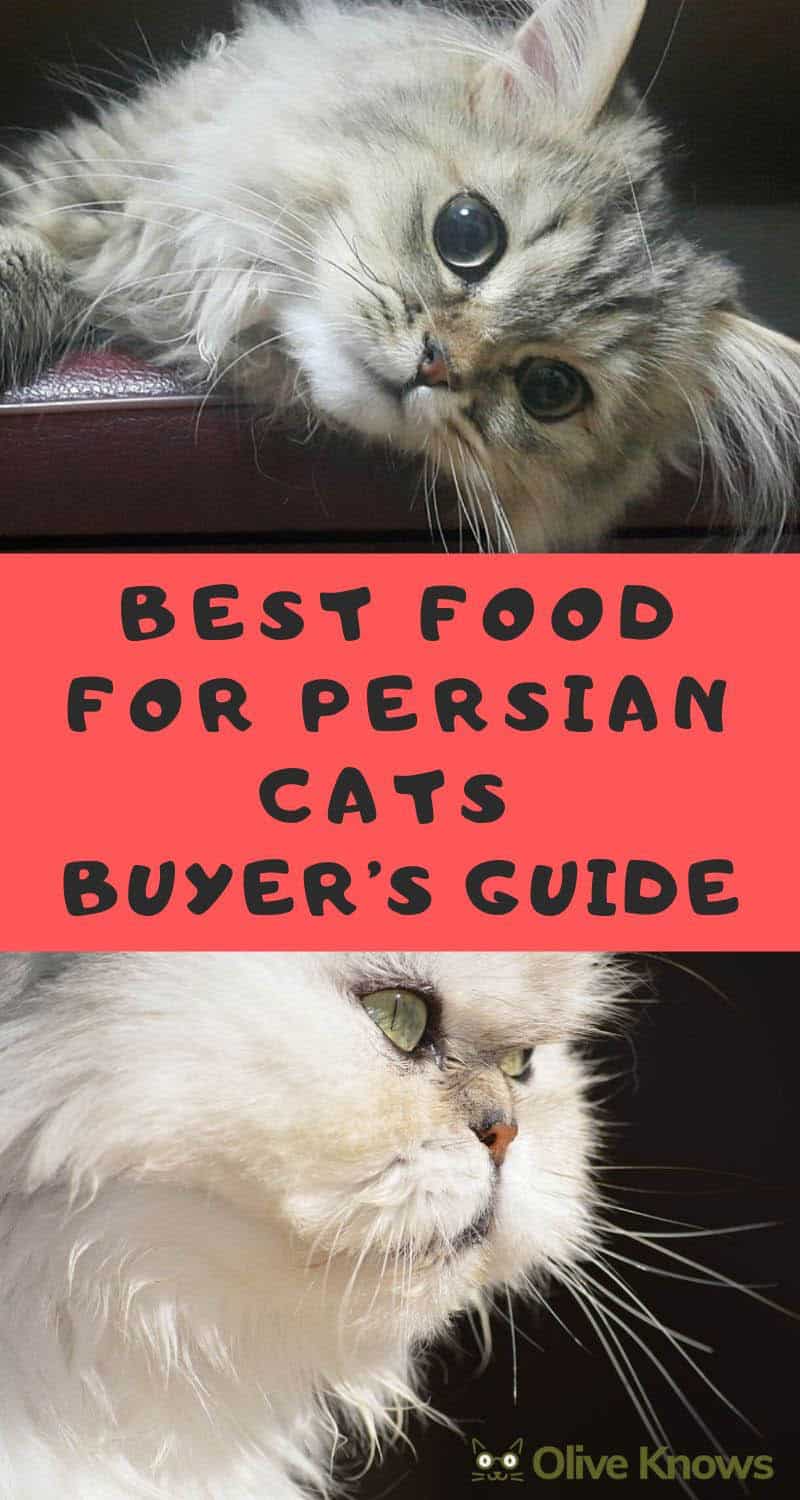 While different breeds of cats have physical characteristics of their own, their digestive system is almost identical, which means that a brand that makes really good food for a Siamese cat, will most likely be suitable for a Persian one. Much like a human being can have different skin, eye, or hair color, but inside they are similar, cats are also biologically identical to one another. With Persian cats, the key is to look for foods that are easy to chew, keep the digestive system healthy, and have all the ingredients required to prevent skin conditions and tangled fur.
Things to Know About Persian Cats Diets
Sure, Persian cats are beautiful. With their cute flat noses and their long and shiny hair… but these lap cats don't just naturally stay beautiful and healthy. You, as a cat owner, need to make sure that the food they eat and the way you care for them is one that's appropriate for healthy growth.
Skin & Fur
One of the main characteristics of Persian cats is the beauty of their fur. While every cat owner knows that all breeds of cats will leave fur around the house, things are a little more complicated with Persian. Being a species with really long hair, keeping their fur healthy should be a top priority for an owner.
The fur of a Persian will shed a lot. That means they will leave a lot of hair around the house, which basically gets everywhere: on your clothes, furniture, sheets, skin, etc. Aside from grooming your Persian cat every day, to remove some of that excess hair, it's also important to feed it with foods that give the cat's body the nutrients it needs to have healthy skin and fur.  Cat foods that are rich in Omega 6 and Omega 3 fatty acids are really good, as the diet of this cat breed requires help, to replace the fur your feline friend loses every day.
Of course, the skin of your Persian cat is also very important, as, underneath that long hair, this cat breed is very likely to develop some skin conditions. When the skin of Persians becomes irritated, it can also affect the beauty and health of its fur, so caring for these two aspects kind of goes hand-in-hand. The fatty acids that we mentioned earlier also help promote healthy skin for your cat, making sure that the most common skin conditions can be kept away.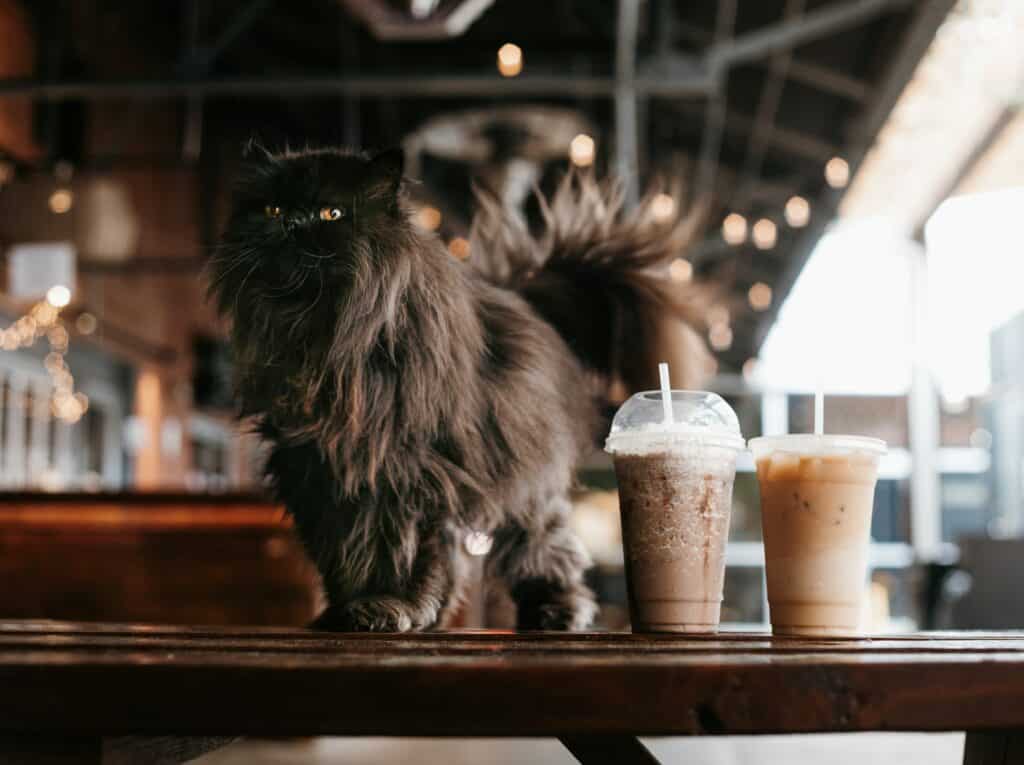 Digestive System
The digestive system of a Persian cat is not different from one of another breed. However, they are more sensitive because of the long hair they ingest when they are cleaning their fur. When you have a cat that has long fur hairs, they are also more exposed to produce a larger number of hairballs.
When a Persian cat grooms itself, it will swallow a large quantity of these long hairs, which also increases the odds of the cat vomiting. There is also the risk of these hairs attaching to the digestive tract. When left untreated, this could lead to gastrointestinal blockage. Because of that, the diet of a Persian cat should have a lot of fibers, as these push the gastrointestinal tract to work normally. In turn, this will make any ingested hairs move through the stomach more effectively, instead of creating the blockages as mentioned above.
Consequently, in order for the digestive system of a Persian to stay happy and healthy, you will have to feed your cats with proteins and prebiotics that facilitate the digestive process. Fibers will keep the intestinal flora balanced, and help the cat digest food and hairs.
Top 5 Foods for Persian Cats
If there's anything important to remember from the buyer's guide above is that the best food for Persian cats doesn't necessarily bear the name of the breed on the package. What every cat owners should look for is cat food that is as natural as possible, and provides all the added nutrients and probiotics that their kitten needs to stay healthy. With that in mind, here are some of the best foods for your Persian companion.
Label: Best Dry Food Option
Owners who want the very best food for their Persian cats should definitely look into some of the products sold by Royal Canin. This is one of the brands with the most experience and a really good reputation, well-known for making tasty morsels for cats and dogs throughout the years.
This particular assortment is designed to feed cats that are at least one year of age while promoting healthy skin and fur.  One of the most majestic features of a Persian cat is the long hair which, when the cat is groomed and fed properly, will shine and be soft. This is a sign that your Persian cat is healthy. Of course, feeding the cat with good food is not enough for healthy fur: brushing must be a daily habit as well.
This Royal Canin dry food also has proteins and prebiotics, which can help your cat digest food properly, while also keeping their stomach healthy. The almond-shaped kibble is designed particularly for the specially shortened jaw of this species.
Who Should Purchase This?
If you have an adult Persian cat and want to buy the best dry food for them, this Royal Canin assortment promotes skin and fur health. The shape of the kibbles was designed to make it easy on your short-jaw friend to chew on the tasty morsels.
Pros
Good for long fur hair.
Good for the skin.
Contains prebiotics and proteins.
Helps cats digest food.
Available in two bag sizes.
Easy-to-chew shape for Persians.
Cons
Specs
| | Specs |
| --- | --- |
| Size | 7 pounds |
| Dimensions | 5.5 x 10 x 16 inches |
| Type | Dry food |
| Suitable For | Adult Persian cats (one year and older) |
Label: Best Dry Food for Kittens
Can we just take a minute and drool over how cute the Persian kitten on this bag of kibble is? Persian cats really are something else. But, moving forward, here is one of the best options for dry kitten food that's currently available on the market. The wonderful people sell it over at Royal Canin, one of the top pet food brands ever.
As your Persian kitten is slowly growing, it's very important to pay attention to their diet, as their digestive system is growing and getting stronger. This nutritional kibble from Royal Canin is meant to support the immune system of a growing kitten, as it combines tasty food with antioxidants.
As with other similar dry food brands for cats, this one also comes with prebiotics and proteins, to aid the digestive system of your Persian kitty in functioning properly. Another important aspect of good cat dry food is knowing that it can provide the nutrients the body need to support powerful and healthy fur growth. This is particularly important in breeds such as Persian, as these cats have really long hairs.
Who Should Purchase This?
Is your new family member a small and absolutely adorable Persian kitten? Then you will need tasty dry food, which promotes a healthy digestive system, and long shiny fur.
Pros
Supports the immune system.
Contains antioxidants.
Keeps fur healthy.
Ruby-shaped kibble.
Contains prebiotics and proteins.
Cons
Some customers are not happy with the ingredients.
Specs
| | Specs |
| --- | --- |
| Size | 3 pounds |
| Dimensions | 4 x 7.5 x 12 inches |
| Type | Dry food |
| Suitable for | Kittens up to 12 months |
Label: the Best Variety of Wet Food Pack
Because no cat diet can ever be complete without yummy wet treats, here is the Purina pack that has cat owners all over the world talking. It's a variety pack that combines 24 cans with delicious cat food: eight of them with chicken, another eight with turkey, and the last eight with beef.
The meat is dipped into a gravy source that will have your cat asking for more (which doesn't necessarily mean that you have to overfeed it because it gives you that adorable kitten look_. The food contains the minerals and vitamins that your cat need to grow healthy and happy. Your average-sized adult cat should get about one can for every 21 pounds of its weight every day.
Since it contains three different flavors, this pack is great for cats who like to diversify their food, or it could be purchased as a test pack, to help you discover which flavor your cat likes best, and then always purchase packs that have just that flavor.
Who Should Purchase This?
The Purina Gravy Lovers pack is the ideal purchase for Persian cat owners (or just about any cat owner, for that matter) that like to feed their cats with a variety of different foods. It contains poultry and beef specialties, dipped into a delicious gravy sauce.
Pros
Pack with three different flavors.
Contains minerals and nutrients.
Made with slow-cooked meat.
Has vitamins good for cats.
Delicious bites, easy to eat.
Cons
Owners claim gravy isn't the best choice for cats.
Specs
| | Specs |
| --- | --- |
| Size | 24 x 3 oz cans (4.5 pounds) |
| Dimension | 8 x 5.3 x 6 inches |
| Type | Wet food |
| Suitable for | Adult cats |
Label: best grain-free option
Stella & Chewy's has made a name for itself as being a premium cat food option for all breeds out there. Their freeze-dried raw food comes in different flavors, like chicken, duck, chicken and salmon, salmon and cod, and also turkey. The food is prepared by adding water and provides a raw diet for cats, similar to what wild felines would eat.
98% of the food found in a bag of Stella & Chewy's is made from a natural mixture of bones and organs, being really healthy as part of a cat's diet. The added ingredients are mostly probiotics, which help domestic cats digest the food better, and keeps them healthy.
This grain-free product is minimally processed and made without using any hormones, antibiotics, or fillers that are suspicious, to say the least. This freeze-dried food is also rich in antioxidants and doesn't have any gluten, which is not recommended for healthy cats.
Who Should Purchase This?
Stella & Chewy's is known for making raw pet food that's nutritional and delicious. So, if you want to add raw food to your Persian cat's diet, this is one of the best brands in terms of how natural their products are.
Pros
Made with 98% of animals organs and bones.
Cage-free poultry recipe.
Contains probiotics and antioxidants.
No gluten.
No grain.
No hormones.
Cons
Salmon recipe has a strong fish smell.
Specs
| | Specs |
| --- | --- |
| Size | 18 ounces |
| Dimensions | 11.2 x 11.5 x 13.3 inches |
| Type | Freeze-dried raw food |
| Suitable for | Cats of all ages |
Label: Best-seller
Blue Wilderness advertises this product as being "nature's evolutionary diet". If that's the case, then you're looking at a product that's aimed at providing your cat with natural food that can help them grow healthy.  One of the most important features of the Blue Buffalo food brand is that it doesn't contain any grains, and is mainly focused on meat as its number one ingredient.
This is considered to be a great alternative to a raw diet, as this dry food is free of any by-product meals, which are questioned by cat owners all over the world. Blue Wilderness contains Omega 3 and Omega 6 fatty acids which, as we have established in the first section of this article, are great for promoting healthy skin and a shiny and healthy coat.
Other important features of this particular brand of cat food are the added antioxidants, plus the vitamins and minerals that should be part of the diet of every adult cat. Free of wheat, corn, soy, or any other artificial preservatives, it's no wonder that Blue Buffalo is the favorite choice amongst thousands of cat owners.
Who Should Purchase This?
Looking for a product tested by approved by other cat owners? The Blue Buffalo Wilderness cat food is a dry alternative to raw meat, containing natural ingredients, plus the vitamins and minerals that will sustain your cat's health.
Pros
Made with protein-rich chicken.
Contains natural fibers.
Has Omega 3 and 6 fatty acids.
Doesn't contain grain.
Contains antioxidants, vitamins and minerals.
Cons
Bag not resealable.
Expensive compared to other dry cat food brands.
Specs
| | Specs |
| --- | --- |
| Size | 12 pounds |
| Dimensions | 18.5 x 12.5 x 3 inches |
| Type | Dry food |
| Suitable for | Adult cats |
Bottom Line
Whether you are the proud owner of an adorable and majestic Persian cat or decided to have any other breed (or even a cute stray), the importance of balancing the diet of your furry companion is a crucial element for their health. Persian cats can be pretentious in many ways, especially since they have that long and beautiful fur which, unlike a cat with shorter hair, will require special attention.
That doesn't mean that cats with shorter hairs don't need food that's good for their fur, but the grooming process is less consuming and less complicated as well. Persian cats can be the best, most fluffy and loving furry companions, but they are often labeled as being pretentious because of their distinct appearance and strong personalities.
Recommended Reads