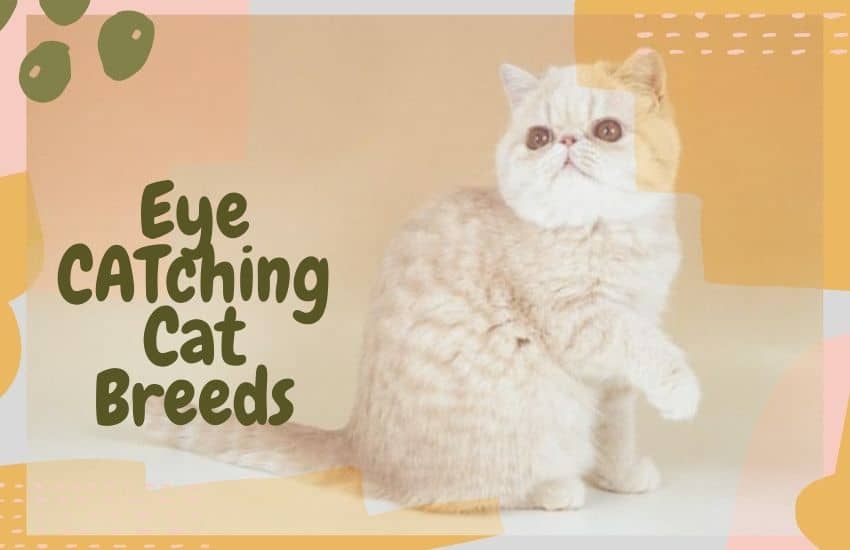 As every cat lover knows, all cats are beautiful. However, there are some that are just that little bit more interesting to look at than the good old domestic moggy. That's not to say those moggies can't be stunning looking creatures– all cats definitely have a regal kind of beauty and charm– but as you'll see in the following descriptions, there are some truly gorgeous kitties out there. How many have you come across?
Turkish Angora
Turkish Angora cats have a wonderfully silky coat that makes them seem super elegant as they walk – their coat shimmers and shines when they move. This isn't the only reason these particular cats are considered so lovely though; they also have cute tufted ears, a long fluffy tail, and a full neck ruff that you simply want to sink your face into!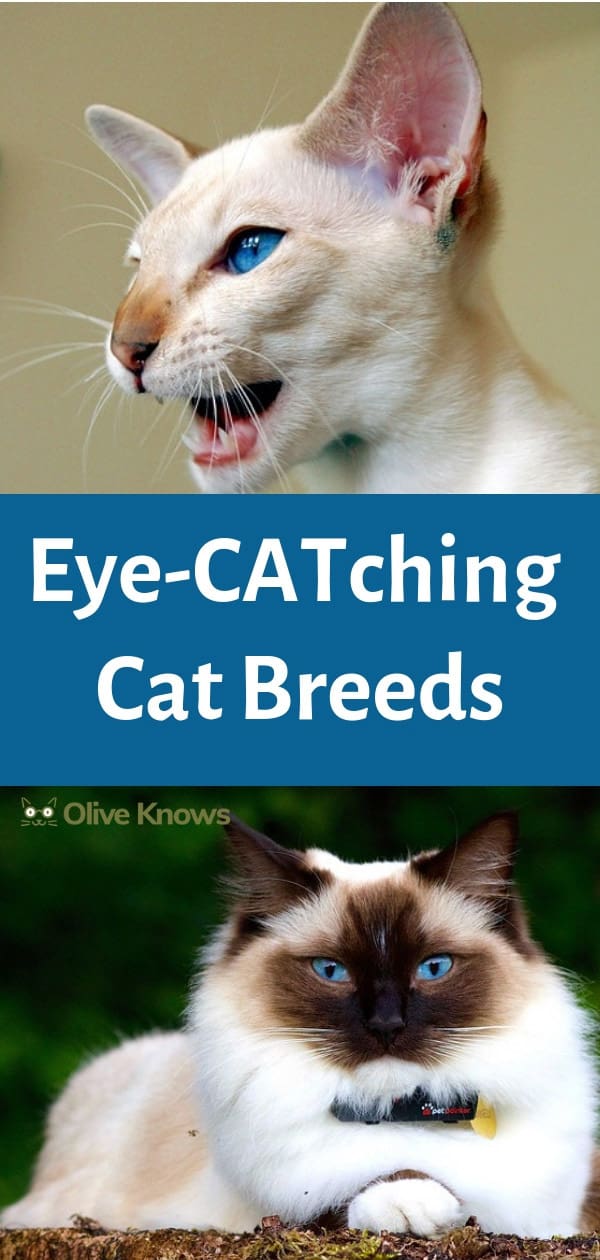 These long-haired cats come from Eastern Turkey (specifically Armenia and Persia) and first appeared in Europe in the 16th century. It took another 200 years for them to arrive in the USA.
As Persians and Angoras were traditionally bred together, the Turkish government decided to bring in laws to ensure that the pure white Angoras remained pure – this happened in the 1900s.
Russian Blue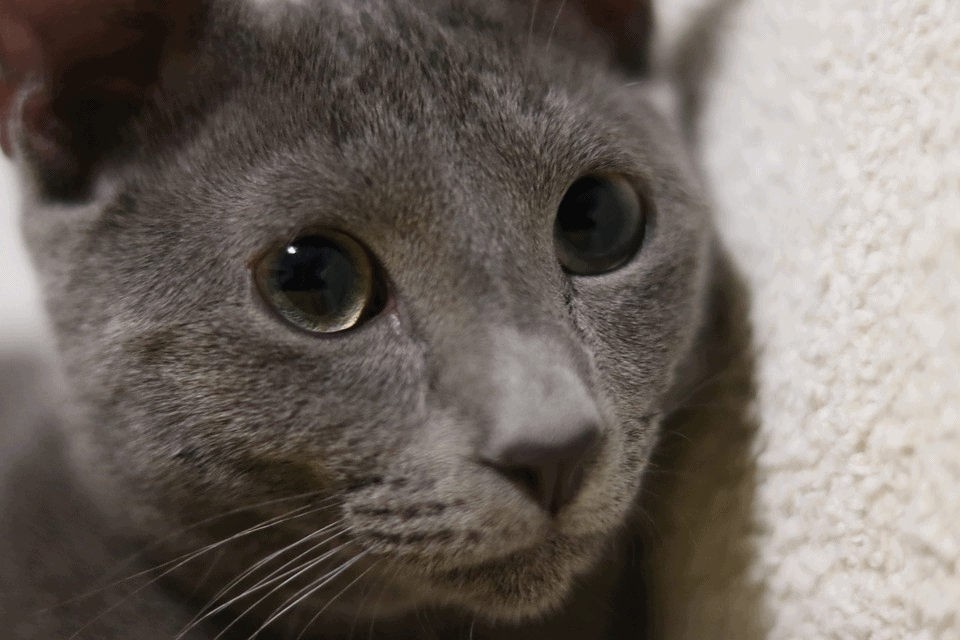 It's the color that catches the eyes first – that striking silver-blue that looks and feels as soft and supple as a stuffed toy. Beneath the fur, however, there is a sleek and muscular body that makes for graceful movements.
The bones are fine so the overall look of a Russian Blue is a small, delicate creature. Add to this the brilliant emerald green eyes in a smooth looking face and you have a cat that certainly stands out.
As the name suggests, the Russian Blue does actually originate from Russia – northern Russia, to be exact. It was almost extinct by the 1940s but there was a concentrated effort by American breeders to save this gorgeous breed – they import Russian Blues from Scandinavia and spent the past 30 years trying to recreate the original look of the Russian Blue. Now we have them back in all their playful, intelligent, undoubtedly beautiful glory.
Persian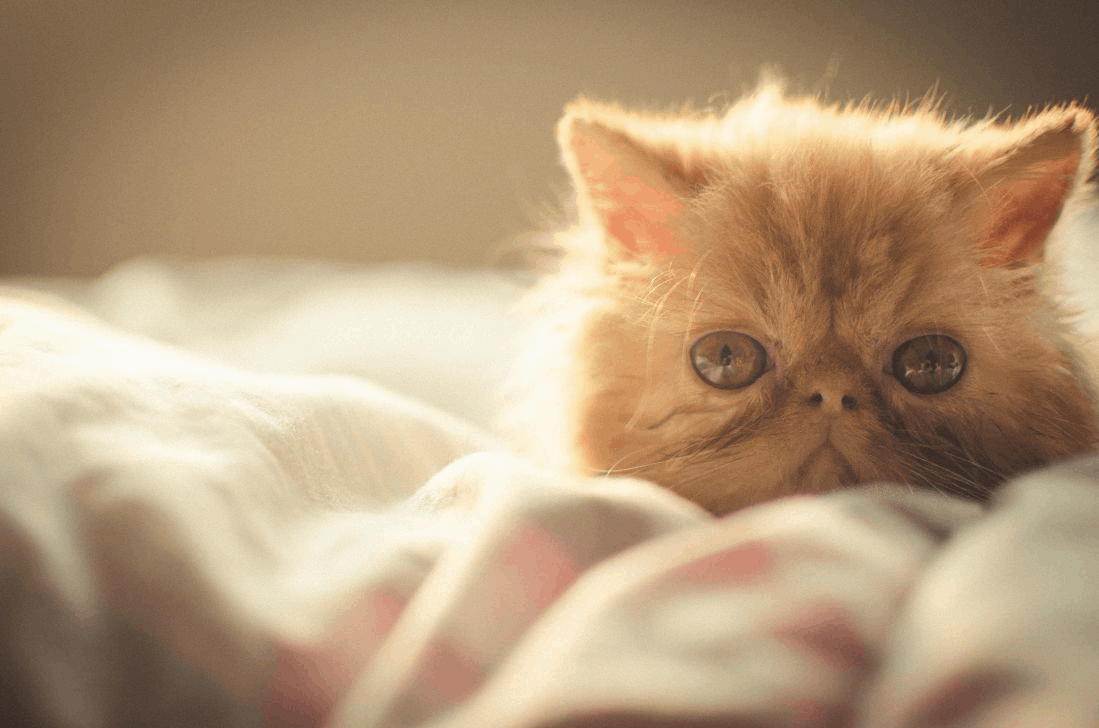 If ever a cat deserved to be on a list such as this, it has to be the Persian. This is the cat that many people will think of when they try to imagine a beautiful cat – with its long, full, flowing coat and bright copper colored eyes, the Persian is an ethereal beauty that stands the test of time.
In the 1800s the Persian was prized above all others mainly due to their stunning coats but also because they were more robust than many other cats. These cats were pampered to the utmost, becoming something that the wealthy used to show their status.
Siamese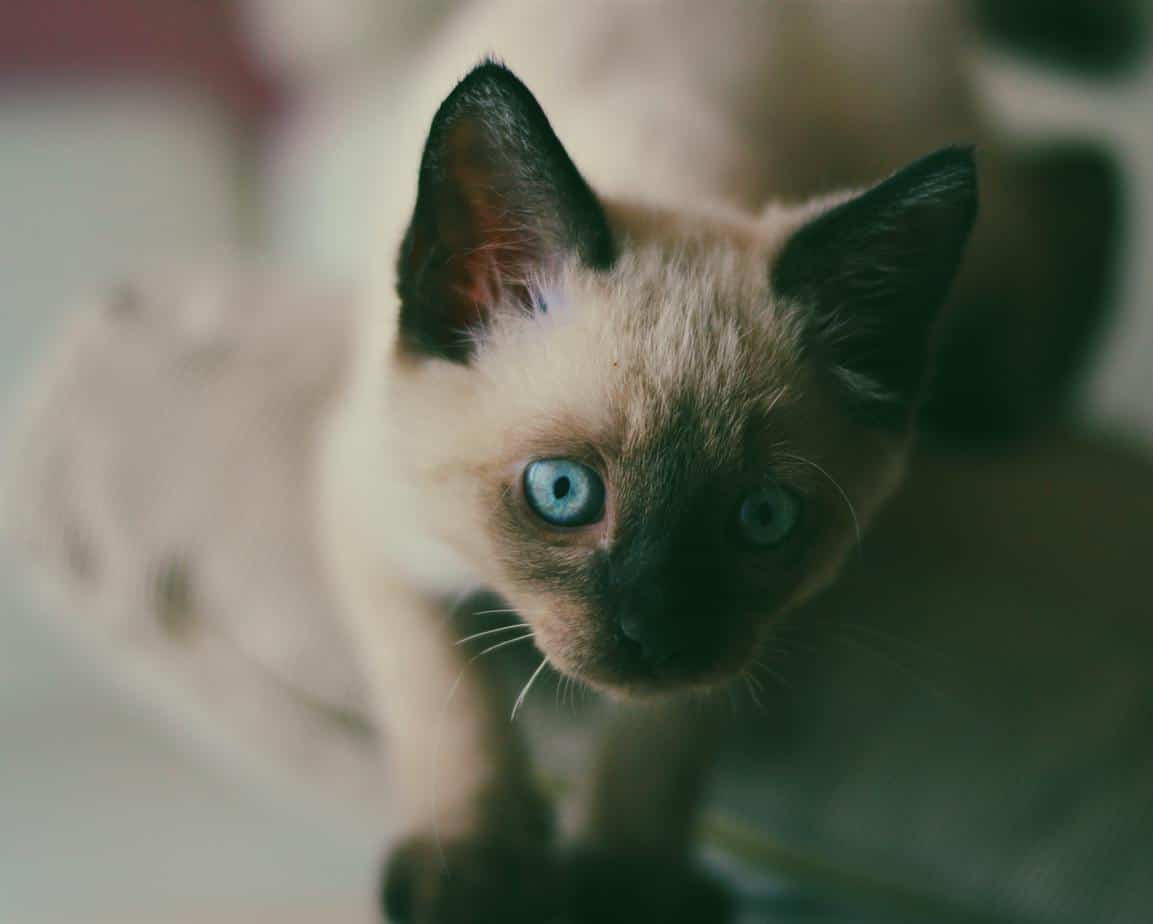 The wonderful Siamese is something akin to an Egyptian god, and could even be what the ancient civilizations meant when they thought of when they decided that cats here on earth were something very special indeed.
The shape of the Siamese is an interesting one that, by rights, shouldn't really be beautiful, yet it is. Their bodies are slim yet their heads (and particularly their ears) are large and angular. In fact, everything about a Siamese cat seems to be at an angle, yet put together these angles make for a stunning picture of the perfect cat.
Their name comes from these cats being the choice of the royal family in Siam (now Thailand). They even had jobs in the palace, working as guards. Their rather shrill, loud voices could well scare away intruders!
Ocicat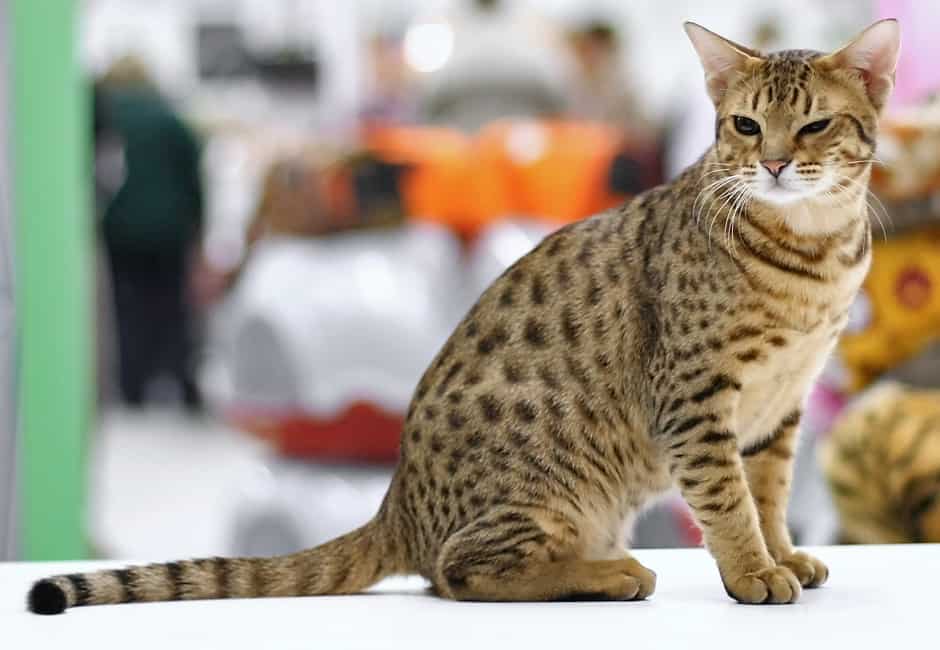 If you love the big cats of the jungle you'll love the tiny, gentle ocicat. This breed is a hybrid and its creation has caused a stir in the cat world. It dates back only to 1964 – a breeder bred a Siamese cat with an Abyssinian cat. They wanted a tabby pointed kitten, but what they got was Tonga, the very first ocicat.
The ocicat is graceful and athletic with a truly remarkable pattern and a grace that makes it so wonderful to watch.
Cornish Rex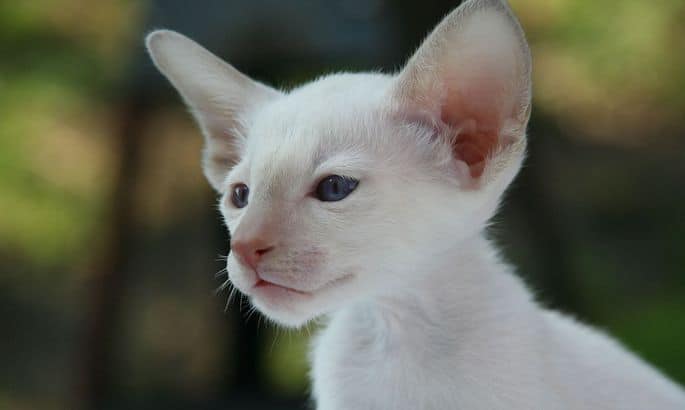 Long legs are the mark of this lovely creature – some might even say that it looks like a ballet dancer when it walks, poses, and runs. It may look delicate, but the Cornish Rex is full of muscle and is remarkably strong. These cats are energetic, hardly ever wanting to settle. If you're looking for a beautiful lap cat you'll be much better off with a Persian or an Ocicat.
What's interesting about the Cornish Rex is that there are no guard hairs in its coat. This makes their fur extremely soft, more like a rabbit than a cat. High cheekbones, large nose, wide, oval eyes, and big ears combine to make these creatures both unusual and delightful to look at and to own.
Bombay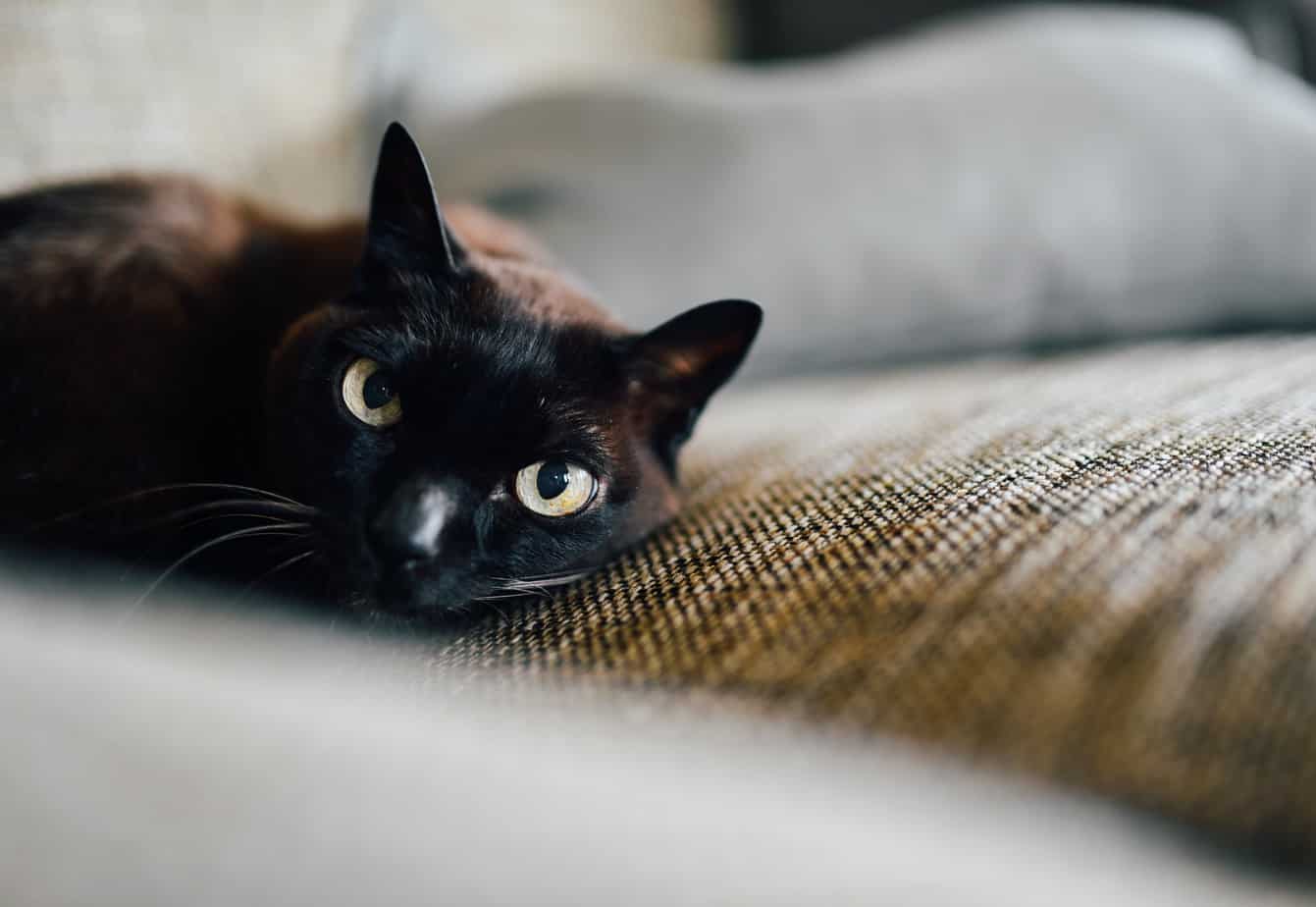 Black cats aren't to everyone's taste, but the Bombay is a black cat with a rare beauty that even those who prefer something with a bit of color and pattern to them can't fail to appreciate. Similar to the ocicat, the Bombay was the result of 'experimental' breeding.
The breeder specifically wanted a cat that looked like a tiny little panther, and that was exactly what the result of their breeding efforts was (it was a mating of the American Shorthair and the Burmese that did it).
Bombays are rare cats but striking and easy to recognize despite their lack of pattern in their coat. Their heads are round and their muzzles short; their bodies are all muscle. It's their eyes that really stand out, however; those eyes are bright yellow.
Maine Coon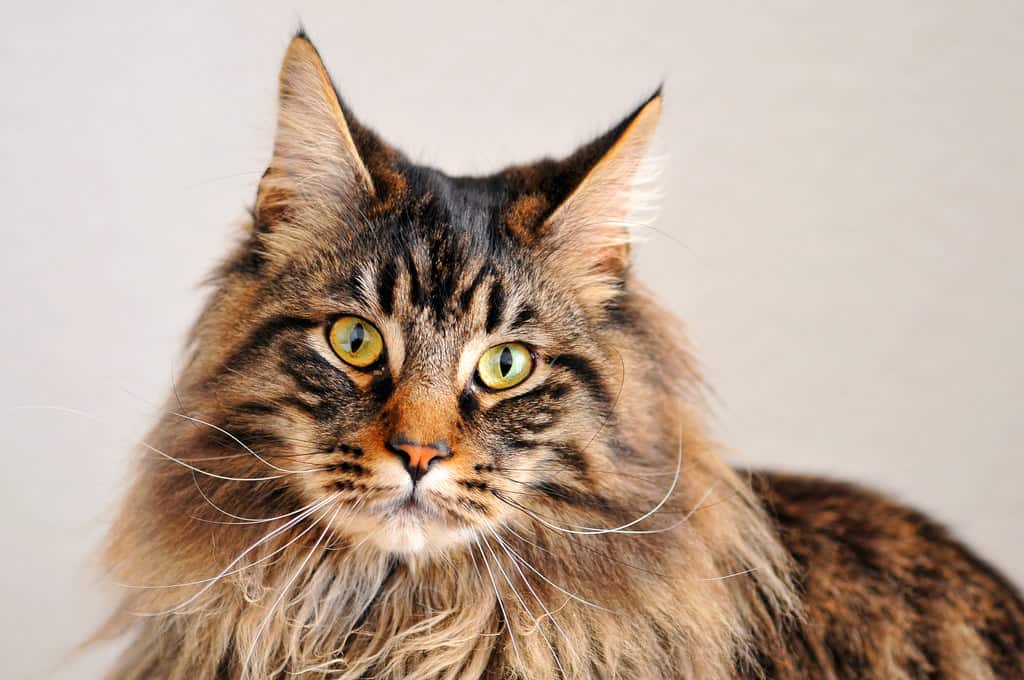 The Maine Coon is that cat we all love – the one with the immensely fluffy coat that one cannot help but reach out and touch. They are big cats too. One might be mistaken for thinking it's all fur, but the bodies beneath are large too so all in all these particular cats can grow to be massive (which of course just adds to their appeal).
Bred in New England, the Maine Coon's coat was originally intended to keep them warm during harsh winters – the short, dense hair nearest to the skin was for repelling snow and rain as much as possible, and the tufts on the tops of their ears was to keep them as warm as they could from the top all the way down to their soft paw pads. The tail – huge and fluffy – is for warmth too as it can be wrapped all the way around the large body to keep in the heat.
Abyssinian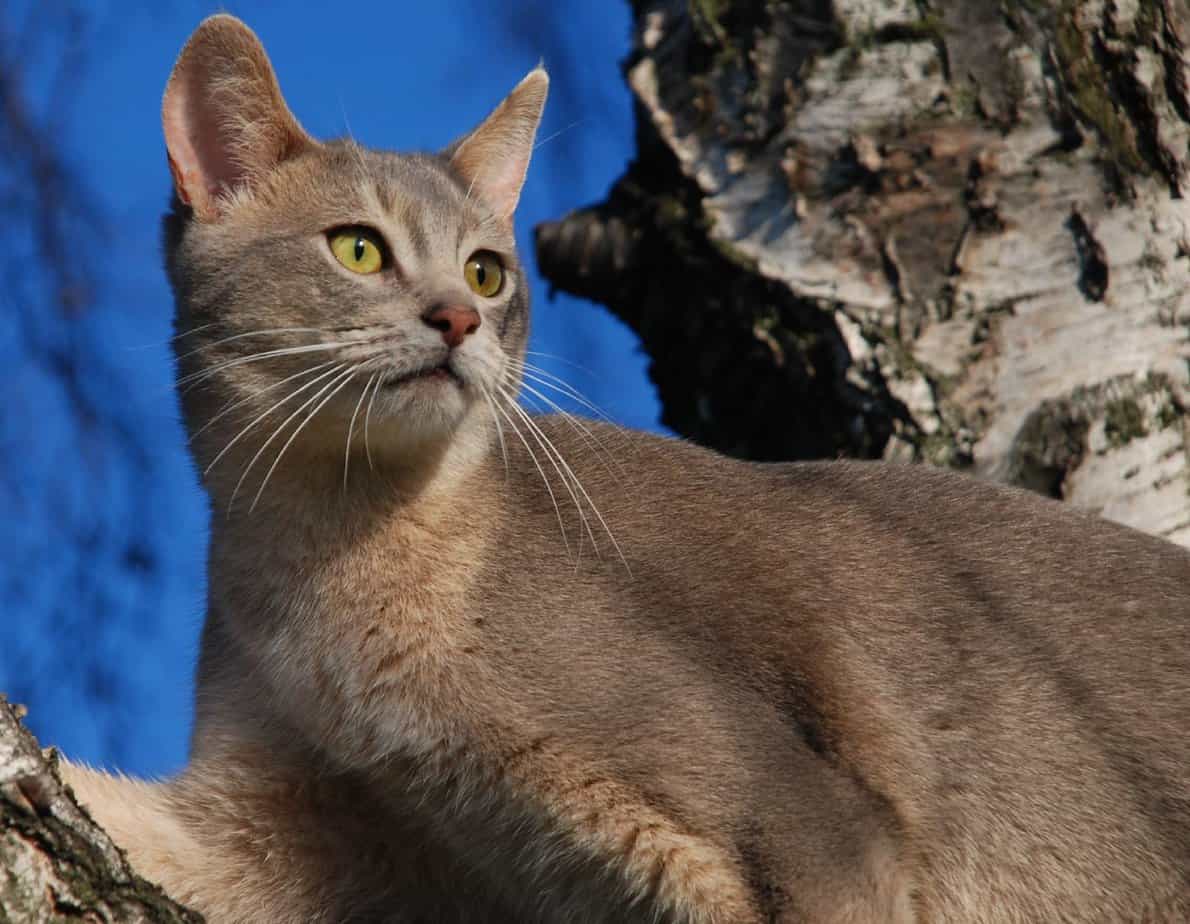 The Abyssinian is one of the oldest breeds of cat in the world and it hasn't changed much since it was discovered. The coat is textured but silky, and with the enormous eyes in an expressive face plus ticking in the coat. It has no stripes and no traditional tabby markings. There is something really rather special about this breed of cat.
Despite the fact that the Abyssinian loves to be around people, these aren't lap cats; they would much rather be on the move.
Birman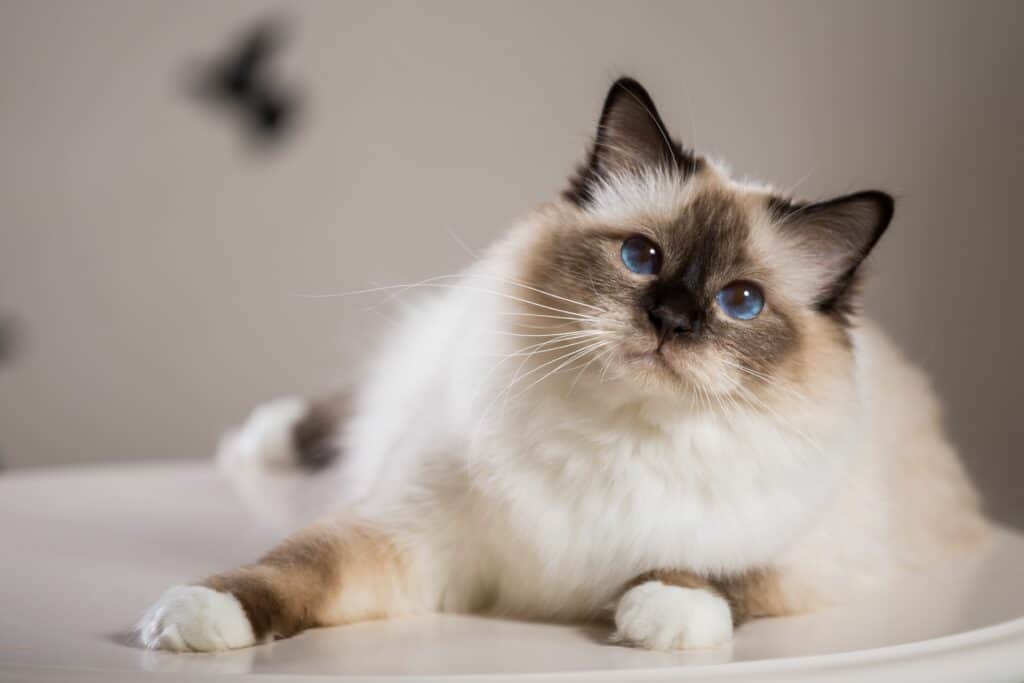 The Birman is a surprisingly sweet looking cat – cute and cuddly, its coat doesn't mat making it ideal for those who want a longer haired cat but don't want to spend hours untangling the fur. Always blue of eye and with a snowy white coat when they are born (which, as they get older, gain some color point shades including blue, lilac, seal and chocolate), these cats look beautiful from all angles.
Cats are the most stunning of creatures and no matter which breed you choose you will find a constant companion who will be a loyal friend as well as something to watch with awe.
Continue reading:
Which Cat Breed Sheds The Least?
What to Know About Adopting a Rescue Cat