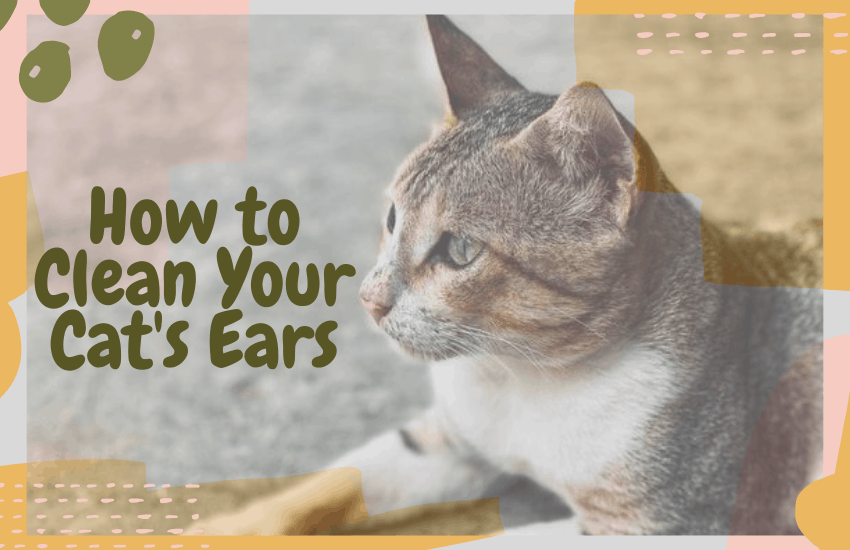 As pet parents, we always want our kittens and cats to be in good health. We take them to the vet when they are ill, when they need surgery, and when they need their annual check-ups. However, there are some health concerns that we may not notice if we do not look closely.
Ear health problems are one of these. Feral kittens and cats are obviously more prone to getting them because they do not have access to medical care. If you have purchased or adopted a feral pet, you can make a huge difference in their well-being! Let's discuss everything you need to know about keeping your pet's ears healthy.
Take the opportunity to examine your kitten or cat's ears before you purchase or adopt him or her (especially if he or she is a feral who has recently been rescued). It is possible there may be a problem with them even if they are being cared for since ear health problems could be overlooked.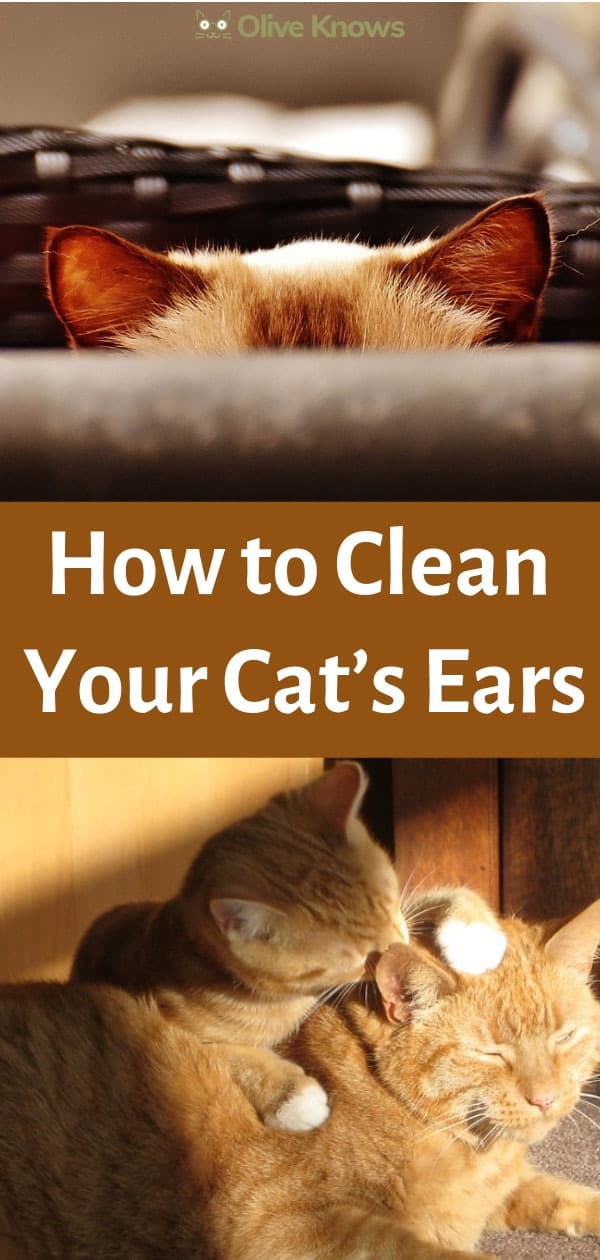 Ear Mites
The first type of ear health problem that kittens and cats get is ear mites. My family and I owned a rescue cat named Boo that had been living outdoors for what seemed like weeks before we found him.

We noticed what looked like tiny brown dots squirming around in both of his ears and immediately scheduled a vet appointment for him. The vet informed us that Boo had ear mites. She explained what they were, what they do, and how to eliminate them.
They are minuscule parasites that eat earwax and oil (totally gross!) They can be killed by medical solutions that you rub on the ears. We found a good brand of medicine and were able to relieve Boo of those disgusting pests!
Be SUPER cautious when you are around kittens and cats that have ear mites! The vet warned us that parasites that feed off of animals will feed off of humans as well. Unfortunately, they do not discriminate when it comes to a different species (this fact really freaked me out!) My family and I were extremely careful around Boo after learning this. If you find that these revolting bugs have spread to you, seek medical help immediately!
Ear Infection
The second type of ear health problem that kittens and cats get is an ear infection. The vet told my family and me to look out for one in the future because cats can get them easily. She informed us that there are two types: moderate and severe.

The moderate type is due to germs and cat allergies. The severe type is due to germs, ear mites, or an untreated ear infection. This type causes bleeding ears. This is a horrible thing for pet parents to witness! Get treatment for your kitten or cat right away if you see blood in his or her ears!
The vet told us that kitten and cat ear infections are usually not contagious, but you should be careful when your hands are around your pet's ears anyway. Safety first!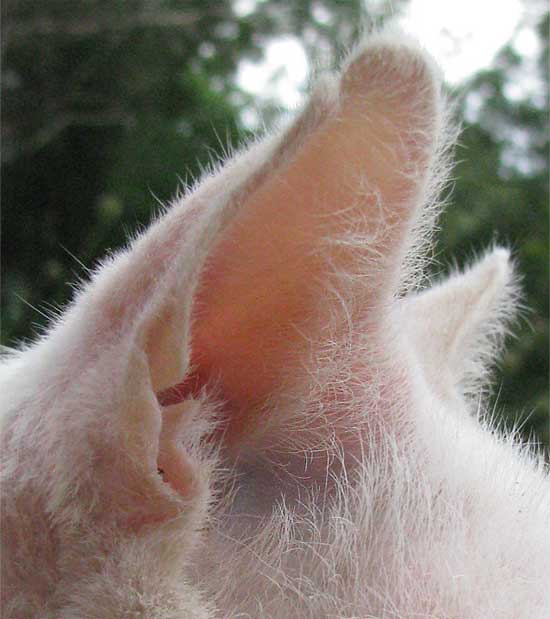 Symptoms and Gentleness
Keep an eye open for the symptoms of ear health problems. My family and I noticed that Boo was frequently scratching his ears and shaking his head to try to get the ear mites out. And the vet informed us that dizziness and foul smell are two symptoms of an ear infection.

It is imperative to be gentle when applying medical solutions to your kitten or cat's ears! These are sensitive body parts, so you do not want to accidentally harm your pet. I recommend doing what we did for Boo (if applicable): put medicine on a cotton ball and rub the ridges of your pet's ear canal.
Cat Ear Cleaning Products
Do you need to order a cat ear cleaning product that your vet told you to apply? Amazon has you covered! There are several kinds of medical solutions for cat ears. All of them appear to be effective.
Do not purchase these products without first consulting your vet and do not disregard the instructions! Doing these things can slow the recovery process or possibly aggravate the already poor condition of your kitten or cat's ears. Additionally, be extra vigilant when purchasing these products.
Read all of the ingredients. If there is one that your pet is allergic to, stay clear of that product and buy a different one. Keep a close eye on the reviews. As with any kind of pet medicine, there is always the risk of side effects. Choose what appears to be the safest product for your kitten or cat.

Ultra Protection!
The vet recommended that we use RUBOLD Natural Cat and Dog Ear Cleaner to get rid of Boo's ear mites. It is great because it is completely natural and chemical-free! This is fantastic because there is little to no risk of your kitten or cat having side effects. Boo showed no signs of discomfort or stress while we were using this medicine on him.
The nozzle is specially crafted to measure just the right amount of solution that you need for one application. This product is effective and definitely worth the money! It did not take long at all for Boo to have clean, healthy ears again. A cat without ear mites is a happy cat!
I highly recommend using a medical solution that has all natural ingredients like this one (unless your vet tells you otherwise). Even if your kitten or cat has not had a poor reaction to medicines with chemicals, it is always better to purchase a chemical-free product. This ensures that your pet will stay safer during treatment.

Aloe Does Wonders!
If you have a pet has sensitive skin and are searching for a medical solution that is devoid of alcohol, check out Frisco Ear Cleaner. This is a very strong solution with aloe.
FRISCO Cat Ear Cleaner | Chewy
The Frisco Ear Cleaner for Cats removes dirt, debris and odor-causing ear wax so you can keep snuggling those cute ears. It has Aloe Vera to condition as it cleans, along with salicylic acid to help maintain a healthy ear environment with regular use. 
Check Price
We earn a commission if you click this link and make a purchase at no additional cost to you.
Due to its strength, it is especially great for kittens and cats that have severe ear infections. This product is produced in a laboratory that has passed safety and quality inspections, so customer satisfaction is guaranteed!

Please note that some kittens and cats may be turned off by the kiwi and apple fragrance that this product has. If you notice that your pet is bothered by the fragrance, try to find a product that is not as pungent.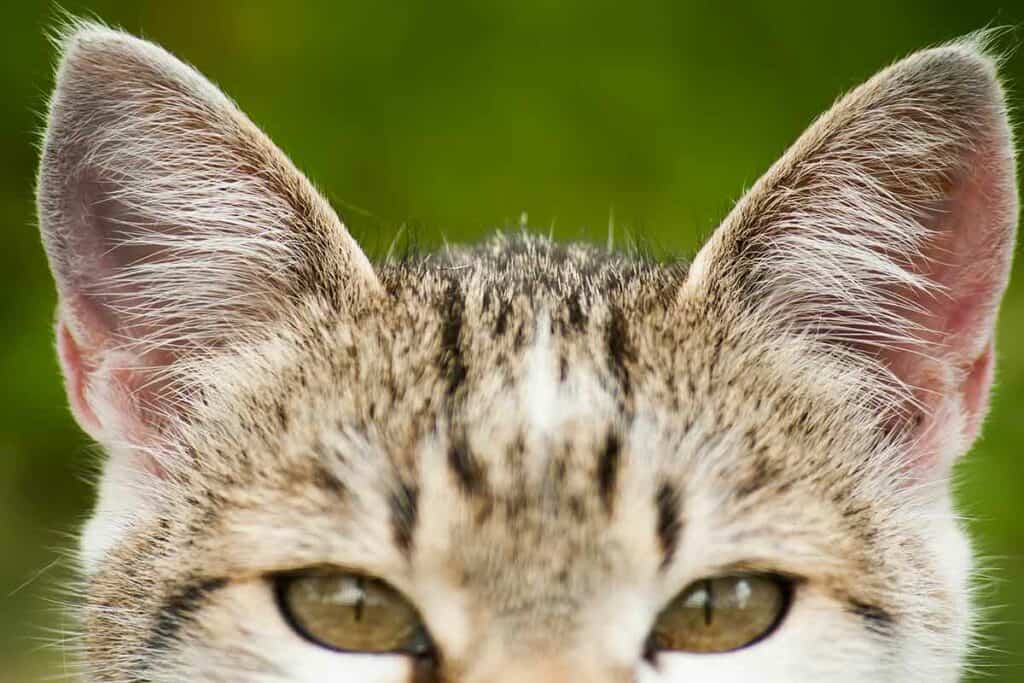 Super Comfortable Wipes
Do you want to avoid purchasing medicine and cotton separately? Petpost! Pet Ear Cleaner Wipes are perfect for you! These are cotton pads that have been soaked in coconut oil and aloe.
Petpost Cat Ear Cleaner Wipes | Chewy
Super soft cotton wipes are a convenient alternative to messy measuring capfuls and spilled solutions. This product also features recyclable packaging and eco-friendly natural cotton pads.

Check Price
Buy at Amazon.com
We earn a commission if you click this link and make a purchase at no additional cost to you.
This natural treatment has been approved by both vets and groomers. A unique feature of these wipes is that the pads have been designed for maximum comfort, so your kitten or cat will enjoy getting his or her ears cleaned.
I recommend utilizing these wipes since they are so gentle on your pet's ears. Additionally, they are ideal for kittens and cats who do not sit still while their owners apply medicine.
Using a comfortable product will undoubtedly help calm your pet and help him or her realize that the process is not so bad! Now that I know about this product, I am definitely going to use it on my kittens when they need their ears cleaned.
Swabs for Pet Ears
Do you want to avoid getting too close to your kitten or cat's ears if they have an ear infection? Just use Petkin Liquid-Filled EarSwabs. This is a cleanser and deodorizer for both kittens and cats. It has been approved by vets. This product is very popular and sells out quickly!

Petkin Liquid-filled Earswabs | Amazon
Petkin Liquid- filled earswabs are a gentle ear cleanser and deodorizer that removes dirt, odor and wax. They sooth itching for dogs, puppies, cats and kittens and are safe and easy to use. Each pack comes with 24 easy to use swabs with natural ingredients so as to be gentle on your pet. 
Buy at Amazon.com
We earn a commission if you click this link and make a purchase at no additional cost to you.
10/03/2023 12:05 am GMT
Please note that this product does not appear to be for kittens or cats who have ear mites. Make sure to read all of the product headings when shopping on Amazon before placing your order.
You do not want to order the wrong thing! Additionally, be aware that another store is selling this product and that it ships from there. If you want to check out the store, just click the name and you will see a list of customer reviews. You want to ensure that you are ordering from an excellent company!
The Best Ear Cleaner
Zymox Ear Cleanser is a best-selling product in the Cat Ear Care Amazon Department! This medicine contains bio-active enzymes (natural enzymes), so it is safer for your kitten or cat.
Zymox Ear Cleanser With Bio-Active Enzymes | Amazon
Simply fill the ear canal with this ear solution and massage it into the base of the ear canal. Then use some cotton balls or a clean cloth to gently remove any debris that comes to the surface.

Buy at Amazon.com
We earn a commission if you click this link and make a purchase at no additional cost to you.
The bottle is small (4 oz.), but you can purchase multiple bottles. This is super convenient and especially good if you are treating more than one pet at a time. Please note that the packaging may be different; some of the labels have been updated. With over a thousand reviews, lots of people have had good things to say about this product.
Ear Health Matters
Unfortunately, ear health problems in kittens and cats could easily go unnoticed. However, if you have a feral pet that requires medical attention, you will know exactly how to treat him or her!
Remember to carefully examine all of the details beforehand. A large number of good reviews does not always signal that a product is efficient. You need to choose what looks like the best thing for your pet based on his or her symptoms, medical history, and behavior. We need to keep our kittens and cats safe and happy!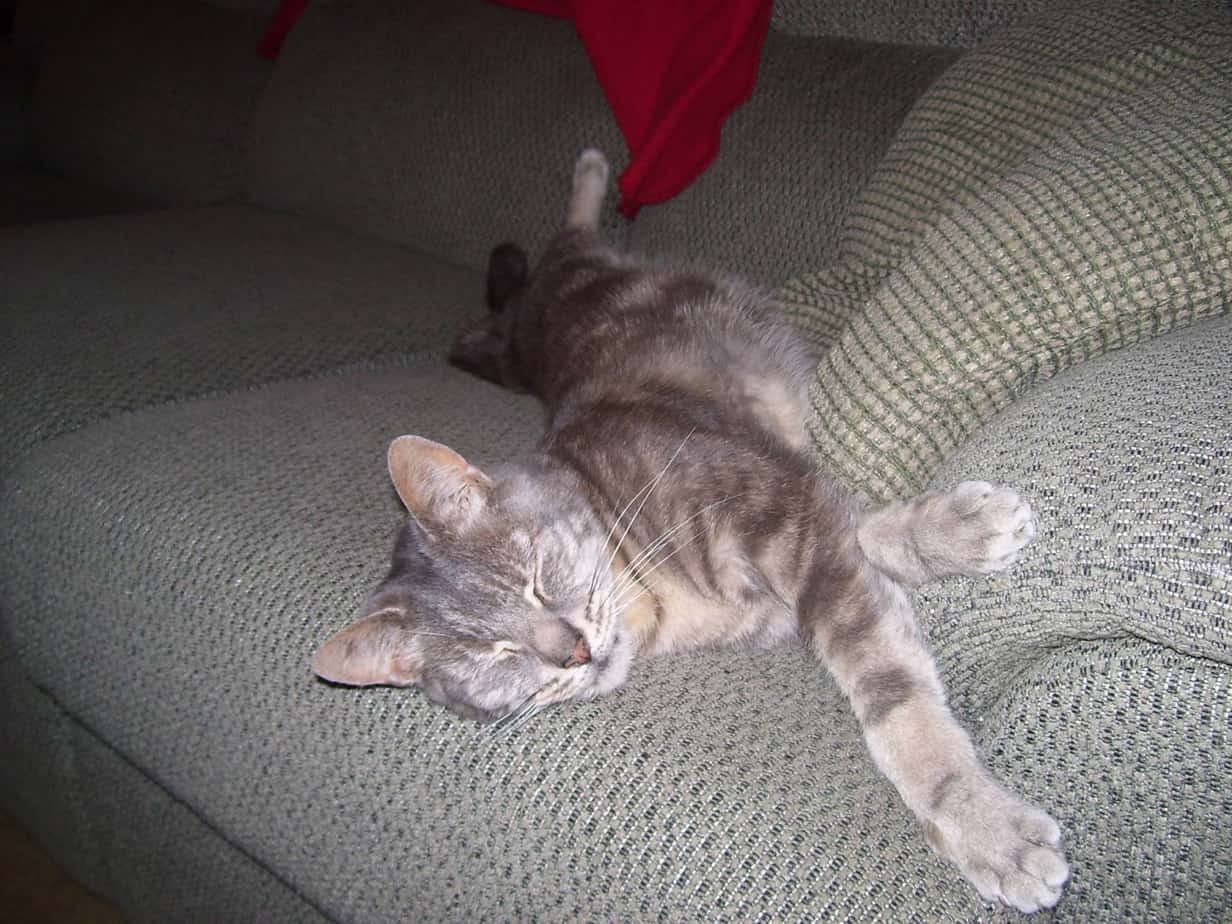 Happy Boo on the couch! Photo credit: PKH Photography