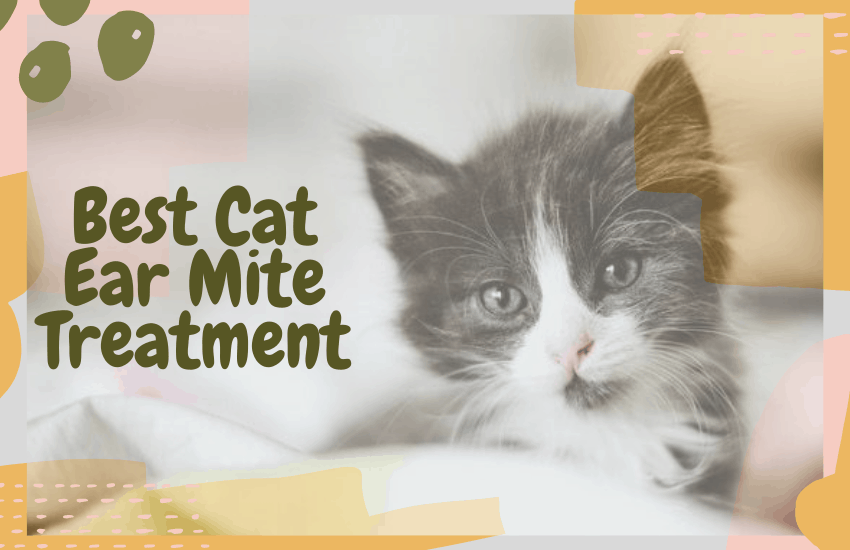 Of all the illnesses that can bother our furry friends, ear mites are among the most annoying. Not only do these creatures have the nerve to feed on our furballs, but they multiply like crazy. Fortunately, with some preventative at home veterinary care, you can significantly limit the chance that your cat gets them.
Otomite
Eradimite
Features
Irritate Free Mite Removal
Contans Double-Synergized Pyrethrins
Usable for Dogs and Cats (All Ages)
Can Be Used To Remove Ear Mites and Ticks
Contains Soothing Agents That Remove Wax
Usable for Dogs and Cats (All Ages)
Active Ingredients
Pyrethrins
Piperonyl Butoxide Technical
n-Octyl Bicycloheptene Dicarboximide

Pyrethrins (0.15%)
Piperonyl Butoxide Technical (1.50%)

Price
0.5 fl oz (14.7) is about $16.43
1 fl oz (29ml) is about $18.76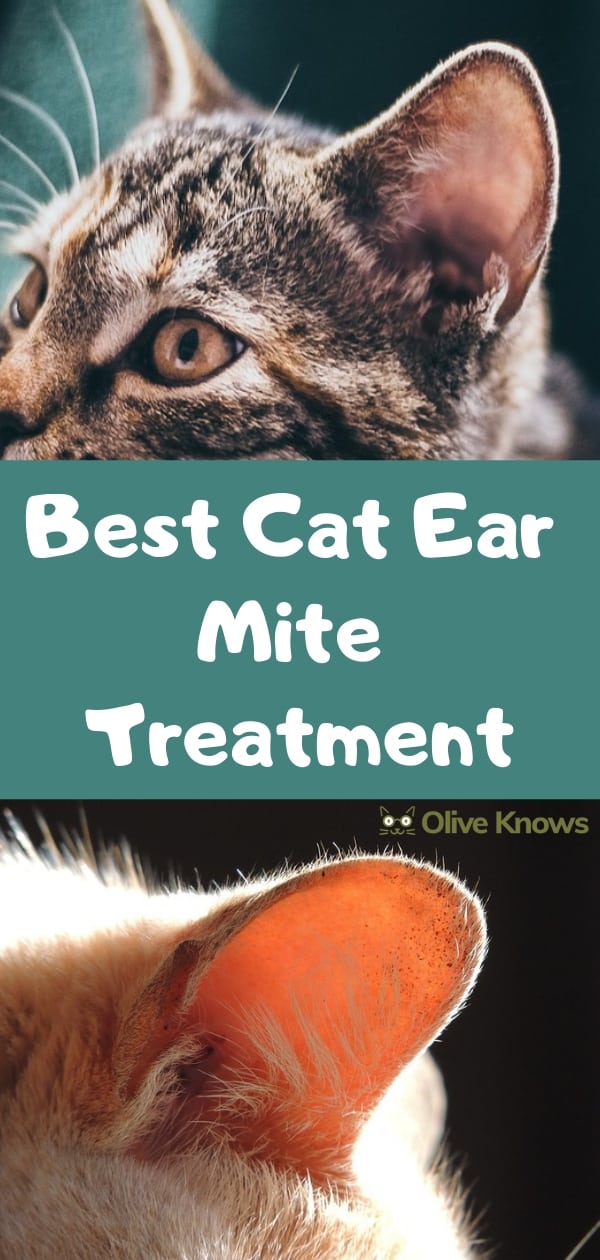 If your pal has already contracted ear mites, there are plenty of solutions on the market. Most of them are prescription-based, though over-the-counter ones like Otomite and Eradimite work for some light cases. Nevertheless, only a vet can adequately judge the severity of your cat's condition.
What are Ear Mites
Ear mites are nasty creatures. "Ear mites" is a group term for parasites that get cozy in different parts of the ears. Once settled there they survive on ear debris and blood, replicating vigorously.
The most common mites found in cats are the "otodectes cynotis" (translated: "dog's ear biter"). They are eight-legged microscopic parasites that thrive on your pal's ear wax. Grossed out yet? Once settled in, the "dog's ear biters" create a large colony in as little as several weeks. If you don't notice the symptoms in time, it's quite easy to overlook the issue until it gets severe. Fortunately, in most cases of ear mite infestation, the symptoms are quite noticeable.
Symptoms of Ear Mites in Cats
If your cat has ear mites, it will show signs of irritation and her ears will most likely be itching. If your pal is scratching them often, check for any signs of trouble. The otodectes cynotis leave a distinctive pile of debris which looks like ground coffee. However, if the mites have cozied up deeper in the ear canal, it might be difficult to notice the debris. If you go to your local veterinary they will be able to see them with a special device.
Furthermore, beware of vigorous shaking of the head, secretion, odor, inflammation, or wounds near the ears. If your cat's condition is severe, the constant scratching of its ears might lead to external, or worse, internal injuries. The latter often require invasive treatment.
Fur loss and dermatitis can also be caused by ear mites, so watch out for balding patches or spots on your pal's fur and skin. In any case, you should not attempt to self-diagnose your cat's troubles. It's possible to misdiagnose a condition, or there might be other underlying conditions. Ear mites are treatable, but any delay of therapy not only prolongs the condition but might cause nasty complications.
Where do Ear Mites Come From?
No doubt, ear mites are disgusting little creatures that undeservingly torture our furry pals. Unfortunately, cats get them from walks outside. Outdoor pets are way more likely to get ear mites than pets who stay indoors.
On top of that, ear mites are very contagious so if one animal gets it, there is a good chance that it will infect other pets as well. So, if you have a cat and a dog, your canine friend can bring them indoors and infect your cat.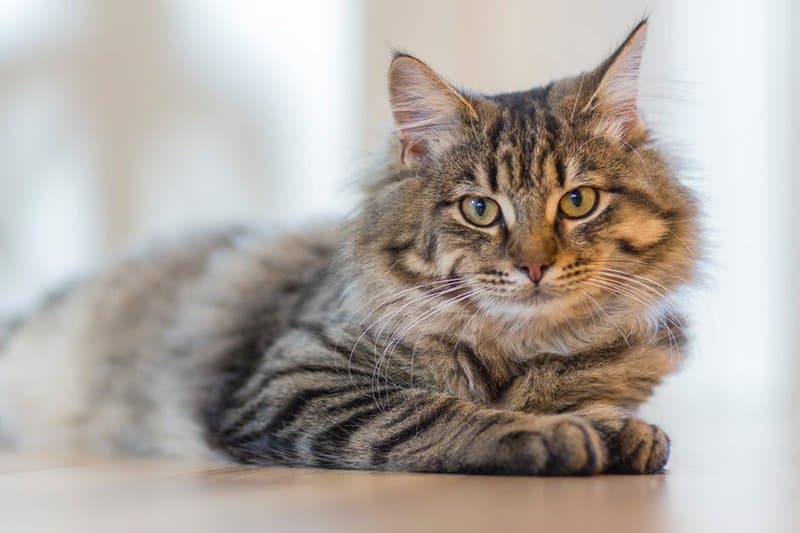 Am I Safe?
Fortunately, humans are more immune to these bugs than cats and dogs. This is not to say that it's impossible for people to get infected, but it's quite rare. Nevertheless, you shouldn't risk it – wear disposable medical gloves when treating your mite infested feline ear.
The gloves will also protect you from the ear mite solutions which might make your skin irritated or cause skin rashes. People who've managed to get ear mites say that while treatable, it's quite an unpleasant experience to have them because of the constant screeching noise that ear mites produce.
Prevention of Ear Mites in Cats
Given that ear mites are very contagious and very nasty, it's a good idea to work on prevention. Follow these steps to minimize the chance of your cat to get infected.
Keep your Home Clean
Keeping your home tidy and clean can prevent a lot of health issues for both you and your pets. We rarely think about it, but getting in contact with various surfaces and elements throughout the day can lead to cross-contamination of our homes.
Parasites and other nasty stuff easily cling to shoes, clothes, and hair. While the immune system deals with some of them, others are tough. Regularly cleaning your home with a disinfectant solution will keep at bay many of the nasty parasites.
Clean Your Cat's Home
You and your cat share the same home, so what are we on about? Well, by your cat's home we mean your little pal's favorite places. If you have cats with ear mites, you need to diligently clean all the surfaces and objects that come in direct contact with the cat with ear mites.
While ear mites prefer the ears where it's warm and damp, these parasites can crawl on your cat's fur and linger on Mittens' favorite blanket. If you have other pets, especially ones that go outside, it's even more imperative that you clean any surfaces that might carry mites or their eggs. These stinkers are quite infectious, and they spread fast. Their microscopic size doesn't help either.
Limit Contact With Outside Animals
If you have an inside cat and no other pets, then your pal will have a tiny chance of contracting ear mites. However, if you let your fluffball to roam outside, or if you have other pets that go for a walk, it'll be better to limit the contact between them.
We get that you cannot be on guard 24/7, but the least you can do is not to let your outside and inside pets cuddle with each other. We know how cute Mittens looks nested with Buddy, but do mites transfer easily from close contact between animals.
Do Routine Check-ups
Despite our best intentions, our pets might still get ear mites. Unfortunately, their presence in your cat's ears might go unnoticed for some time. If they linger for too long, they'll lay eggs which are resistant to some drugs.
So, even if you kill the living mites, you'll have to wait for the eggs to hatch, before you can exterminate them, too. Waiting too long, however, might give enough time for the newly hatched mites to lay their eggs.
See how annoying this could be? This is why it's important to check up your cat's ears regularly. Just don't use Q-tips – opt for a cotton ball. Cat's ears are quite sensitive, and felines don't like to have their hearing devices bothered. Any Q-tip movement might startle your cat, which can result in serious ear damage.
Post-infection Clean Up
So, you've kept your home spotless, you regularly clean your cat's favorite spots, and you stay alert for any symptoms. Yet, your cat got ear mites. You brought your fur pal to the vet, got medicine and now you are back home, looking forward to having a mite-free pet.
Hold your horses.
The bugs could still be lingering around your home. If your cat has already gotten ear mites you need to clean your home and focus on the surfaces that are most in contact with your cat. If you have other pets they'll need to get preventative treatment as well.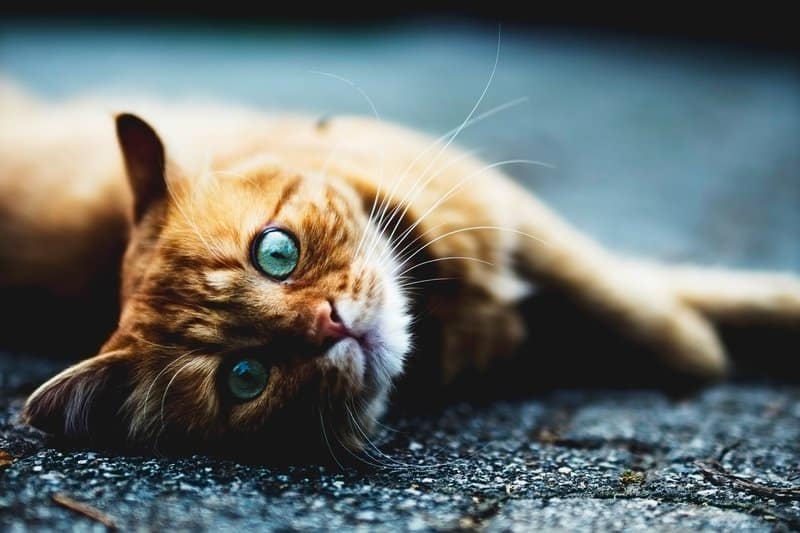 Best Ear Mite Treatment for Cats
Thanks to an abundance of solutions, treating milder cases of ear mites in cats is rather uncomplicated. There are plenty of products that deal with the issue. Some of them are sold over the counter while others are only available with a vet's prescription. While it's nice to hear that you can just pop to the pharmacy and get an OTC ear mite solution, you should beware of some things.
Any case of ear issues warrants a visit to the vet. Even if OTC medicines are available, it's better to let a professional diagnose the condition and advise on the best solution. Self-diagnosis and self-treatment are never a good idea. After all, even doctors go to the doctor.
Note that OTC medicines not only contain less potent ingredients, but they work slower, might require frequent applications, and tend only to eliminate existing mites. As their eggs are quite resistant, OTC medicines might not be able to terminate mites, especially if they nest in between the ear debris.
OTC drugs are even less potent if the cat's ears are not clean of debris. On the other hand, some prescription medicines work in two ways – they prevent ear mites and other parasites and treat already existing infections including the eggs. Plus, many of them only require a monthly application.
Also, note that the active ingredient in OTC ear mite remedies is usually pyrethrin. There are some concerns about its use in cat medicine. While pyrethrins are organic insecticides that are extracted from the chrysanthemum plant they are toxic to cats (and other pets) if ingested.
The level of toxicity depends on how much the cat has "taken". Some solutions also have piperonyl butoxide which enhances the potency of pyrethrin. As always, read the package insert and keep the medicine away from pets and children.
Now, on to some of the best ear mite medicines for cats.
Over the Counter Solutions
Eradimite is among the few ear mite medicines that are available for over-the-counter purchase. This remedy is in the form of ear drops and contains aloe vera (to ease discomfort), pyrethrins (insecticide) and piperonyl butoxide (boosts pyrethrins' potency). The drops are indicated for termination of ear mites and ear ticks in cats over 12 weeks old.
Eradimite | Amazon
Contains pyrethrins for ear mite and spinose ear tick treatment in dogs, puppies, cats, kittens, and rabbits. Soothing agents added plus Eradimite helps remove ear wax.
Buy at Amazon.com
We earn a commission if you click this link and make a purchase at no additional cost to you.
10/03/2023 12:05 am GMT
Virbac's Otomite is also an OTC drop solution. It is indicated to treat ear mites in cats over 12 weeks old. It contains pyrethrins and synergists, as well as mineral and vegetable oils.
Otomite Plus Ear Mite Treatment | Amazon
Eliminates ear mites without irritation. Contains double synergized pyrethrins in an olive oil vehicle that penetrates the stratum corneum and is miscible with sebum.
Buy at Amazon.com
We earn a commission if you click this link and make a purchase at no additional cost to you.
10/03/2023 12:04 am GMT
Prescription Medicine
Now on to the prescription stuff.
Revolution
Revolution is among the most popular medicines for the prevention and treatment of ear mites. Its active ingredient is selamectin. Selamectin acts on two fronts – it kills parasites and their eggs and helps the organism to expel them.
Once the medicine is applied between on the cat's skin (on the back of the neck), it absorbs in the bloodstream, does its thing of killing the internal nasties, and then resurfaces back on the skin so it can treat the external ear problems such as fleas and mites.
Revolution's main indication is for treatment and prevention of fleas, but it also works for cases of heartworms, roundworms, hookworms, and ear mites. You can also apply it on your cat once a month as a preventative measure. Revolution is indicated for cats over 8 weeks old and should not be applied to "sick, weak, or underweight cats."
Advantage Multi
Bayer's Advantage Multi is another popular prescription medicine indicated for fleas, ear mites and some forms of parasitic worms. Advantage Multi is also applied on the back of the neck and contains two active ingredients.
The imidacloprid is an insecticide which treats flea and ear mite infestations, while the moxidectin works for the proper treatment and expulsion of internal parasites. Advantage Multi should only be applied in cats over 9 weeks of age and over 2 lbs.
Acarexx
Acarexx, too, makes it in the top of favorite prescription medicines for ear mites. Unlike the former two, Acarexx is in the form of ear drops that are applied directly to the ears. This solution can be administered to cats who are over 4 weeks old.
The active ingredient is the parasiticide ivermectin. Acarexx is only indicated for ear mites and as per the package insert, "effectiveness against eggs and immature stages has not been proven."
Note that during clinical studies of the drug, cat's ears were not cleaned from the ear mite-induced debris. Although Acarexx's manufacturers claim that pre ear cleaning is not necessary (if you go for it, however, we don't recommend the use of a cotton swab because you can hurt its ear drum), depending on the severity of the infection, the remaining debris might shield some of the mites. Consult with your local veterinary about the best form of application.
Milbemite Otic Solution for Cats | Chewy
Milbemite Otic Solution is formulated to kill 99% of ear mites after just one application and should continue to work during the entire mite life cycle. Each purchase comes with two, easy-to-use tubes of Milbemite.
Check Price
We earn a commission if you click this link and make a purchase at no additional cost to you.
MilbeMite is also a treatment of ear in the form of drops. The active ingredient is milbemycin oxime which is used in the treatment of parasitic mites and worms. MilbeMite is safe to use in cats 4 weeks old and up, though it's safety hasn't been tested in lactating or pregnant felines.
The medicine acts throughout the complete lifecycle of the ear mites, which makes it effective for treating infestations and for stopping subsequent hatching of any surviving eggs.
Wrap–up
Ear mites are nasty, contagious, and spread quickly. However, as you saw in this post, there's plenty that you can do to minimize the risk for your pets. On top of that, it doesn't take much to do it: maintain home hygiene, watch out for symptoms and promptly bring your cat to the veterinary if you notice something's wrong. On that note, we conclude this piece on cat ear mites with wishes for healthy and happy furballs.
Further Reads