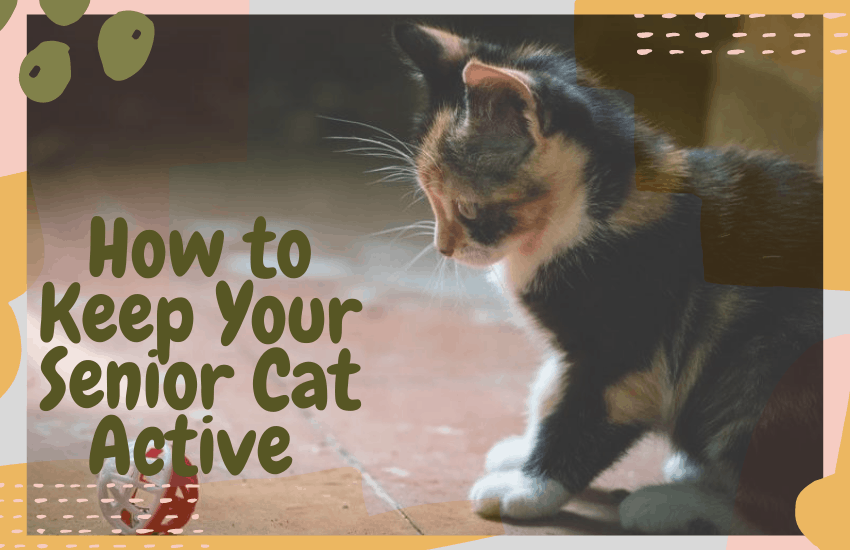 As your beloved cat grows older he or she will need a different kind of care. They may still be active, and they may still be just like they used to be. Even so, owners need to remember that they are elderly, and could hurt themselves when play becomes too rough. Bearing these things in mind, what are the best ways to keep an older cat active and loved whilst still maintaining the best kind of care for them?
Wellness Checks
Just as humans benefit from going to see the doctor and dentist every six months or so, your cat will benefit from going to see their local veterinarian. This shouldn't just be the case when they become a senior – it's something that ideally should happen throughout their life – but when they get older it becomes a lot more important. Cats easily develop nasty diseases that can be cured if they are detected early, but which could be fatal if they are not.
A well-trained and professional veterinarian will be able to quickly detect any changes, no matter how subtle, in your cat's manner and general health and will know what to look out for. These wellness checks should be scheduled even if your cat appears to be entirely healthy, eating well and playing just like a kitten. Some diseases can lie dormant for many months, or even years, before any symptoms occur.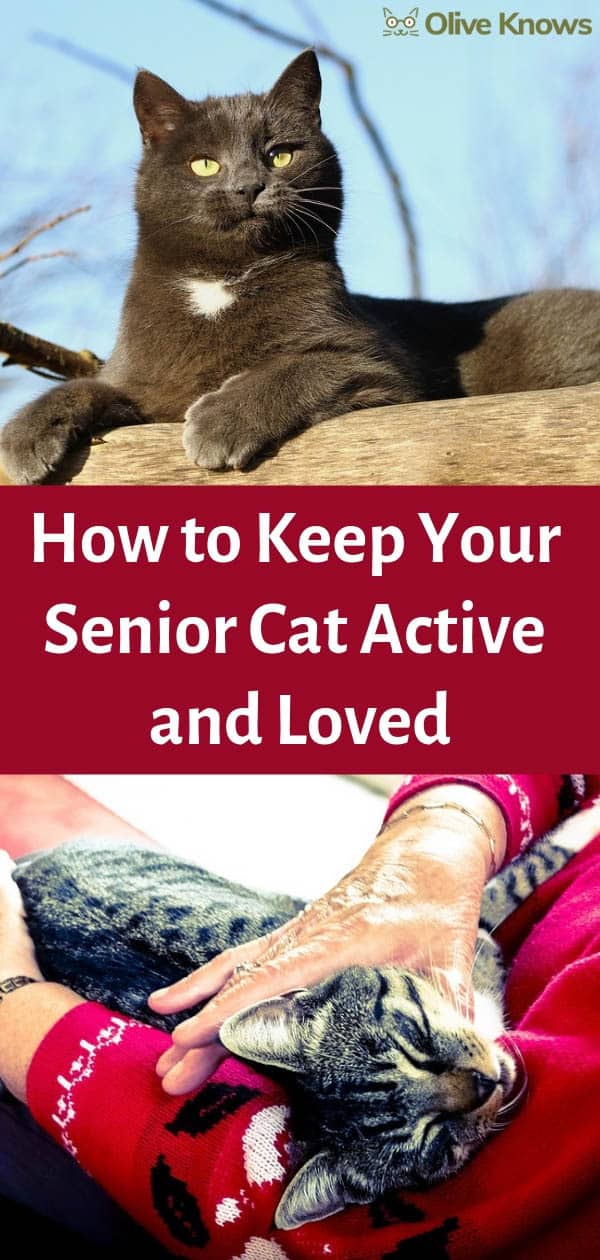 Prepare Your Cat For The Trip
Visiting the veterinarian can be a stressful thing for a cat of any age to deal with, but an elderly cat might have more problems with it. Older cats are set in their ways, meaning that any changes (such as not being able to lie in the sun and having to go in a vehicle) can worry them immensely.
To mitigate these issues, make sure the cat carrier you use is made cozy and comfortable from the very first time it is used. Put soft bedding in there– ideally something your cat is familiar with and carries their scent. This trick will make it easier to put your cat in there when it comes time to leave for the vets. Make sure you always leave with plenty of time to spare so you won't be feeling rushed or anxious (things that your cat will be able to pick up on). When you get to the veterinarian's office, make sure you have a list of questions that you have prepared– these will help you to ensure that your cat is well cared for and that you're doing the right thing.
Spot The Differences
Cats often hide any illnesses they may be suffering through. In the wild, any sign of weakness would be something that could get them killed, and this instinct continues even when a cat has been domesticated. It's your job as an owner to notice any small changes that might be occurring in your cat's physical demeanor and personality.
For example, are they sleeping more than usual? Are they eating more or less? Do they keep finding strange places to hide when they would have been quite happy to sleep fully stretched out in the middle of the living room before? Anything different like this should be investigated. It may turn out to be nothing, but it is far better to be safe than sorry, and if there is a problem then catching it quickly can help the prognosis immensely.
You know your cat and how they go about their daily lives better than anyone else, so you are most likely to spot any changes. It's true that, as mentioned earlier, the regular health check-ups at the vet is a great idea, but you can certainly help the process by pointing out any changes in behavior.
Weight Loss Or Gain
If your cat is suddenly losing a lot of weight, or they're piling on the pounds, this could indicate a problem (especially if they are eating the same amount of food as usual). If you notice this, make an appointment with your veterinarian right away; it could be an indicator of a digestive issue or even diabetes. The weight changes might be gradual, so if you are concerned that you are going to miss something then you could monitor your cat's weight continually, weighing them once a month or so, to make sure you don't miss anything.
If you think that any weight loss could be due to old age – it is a sign of aging in both animals and humans– and your veterinarian confirms this fact, then you can try to switch your cat's food to something made for older cats. This can be tricky as cats take a liking to a certain brand or flavor, and persuading them to try something new isn't always easy. Senior cat food is made to be gentle on older stomachs and contains all the essential nutrients and vitamins that they need to be able to live a happy, healthy life into old age.
Keep Playing
If you play with your cat, don't stop just because they are getting older. As mentioned previously, some cats stay kitten-like right to the end. Others will start to slow down and may not be as playful as they once were, but that is only natural.
If, however, your cat appears to be in discomfort or pain, then playing may not be good for them– they may have developed joint pains, degenerative joint disease, or arthritis. Take your cat to the vet to get checked out and it's likely there will be pills or treatment of some sort to help them. Check with your vet before you start playing again, however, just to make sure you're not going to do any damage.
The Litter Box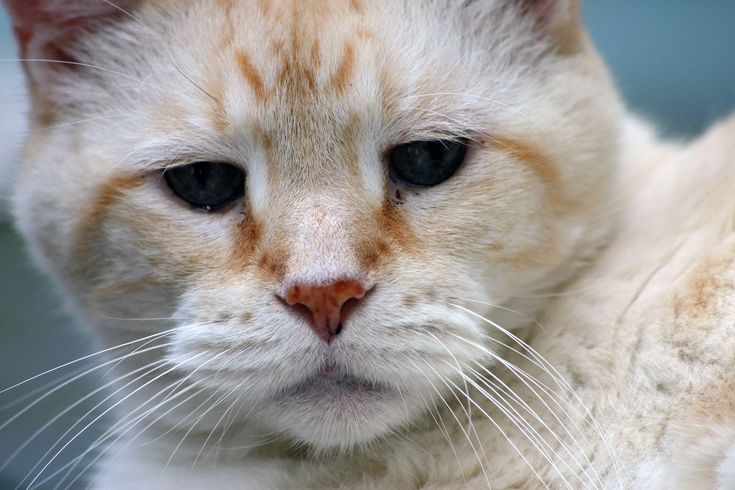 You may not have needed a litter tray or box before because they were quite content being an outside cat. However, when your cat gets older it can be much kinder on them to introduce a litter box into their habitat. They may not be able to walk that well, or they may become slightly incontinent; a litter box can really help them out.
Since you have the box, it's worth checking the stools that you're removing when you clean it out regularly. Are they particularly soft or harder than usual? Are they a different color? How many are there (that is, is your cat defecating every day)? Plus, is there a good amount of urine in the tray? Increased urination could be a sign of diabetes, whereas decreased urination could be a sign of dehydration. Constipation is another symptom and can be checked for at the same time.
If, as time goes on, your cat starts to have accidents around the house or tries to use the litter box but misses, this could be due to a medical condition. It's not just something that is irritation and might cause your carpets to be deep cleaned. Again, a medical professional will be able to give you an answer.
Litter box problems might be something simpler and less worrying. It could just be that the litter box is in the wrong place and your cat can't access it properly – something might be blocking their path (an open door, for example) which you don't realize. Or perhaps the tray is upstairs and your cat is getting too old to climb up there. It could even be something as simple as the tray itself is too high up or the texture of the litter not being pleasant for your cat's old paws. These problems can all easily be fixed, meaning that your cat can get on with life as he or she is used to without any need for help.
Enjoy Your Time Together
It's a sad fact that cats don't live forever. They don't even live as long as humans. So, it's likely that your beloved feline is going to die long before you do. Rather than worrying about that and letting it ruin the special bond you have between you, relish the time you have together. Cuddle your cat, feed them good food, play with them, make their beds comfortable and their toys fun. Give them everything they need to live as long a life as possible and enjoy every second of it. In many cases, that is all that is ever required.
Continue reading:
7 Best Litter Boxes for Senior Cats | Older Cat Litter Boxes
Purina Pro Plan vs Purina One Cat Food [2022 UPDATE]