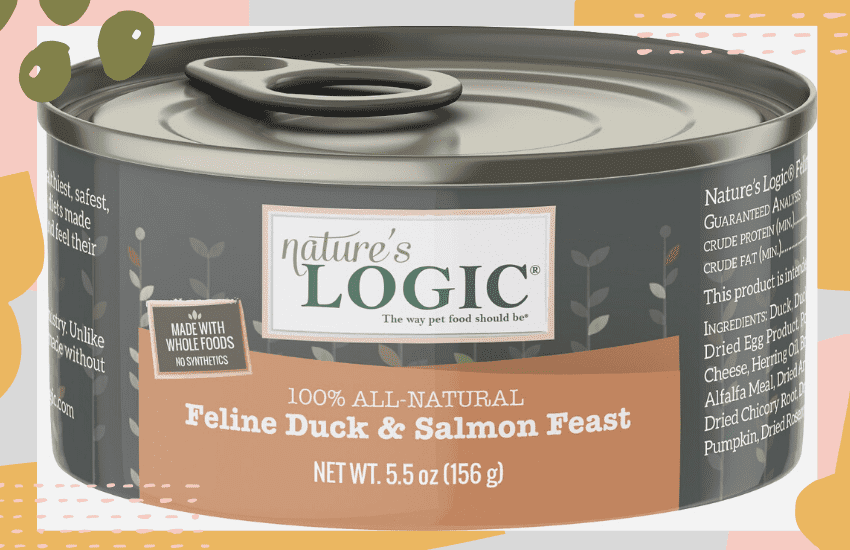 Our Recommendation
The Nature's Logic company began in 2005 when its founder, Scott Freeman, decided to create cat and dog food made from entirely whole food nutrition. He did not want and would not add, unnatural supplements. He was further motivated by another company and a veterinarian friend who also believed in animal food without fake supplements. Their inspiration supported his passion and in early 2006, Nature's Logic hit the market and was being sold in the USA.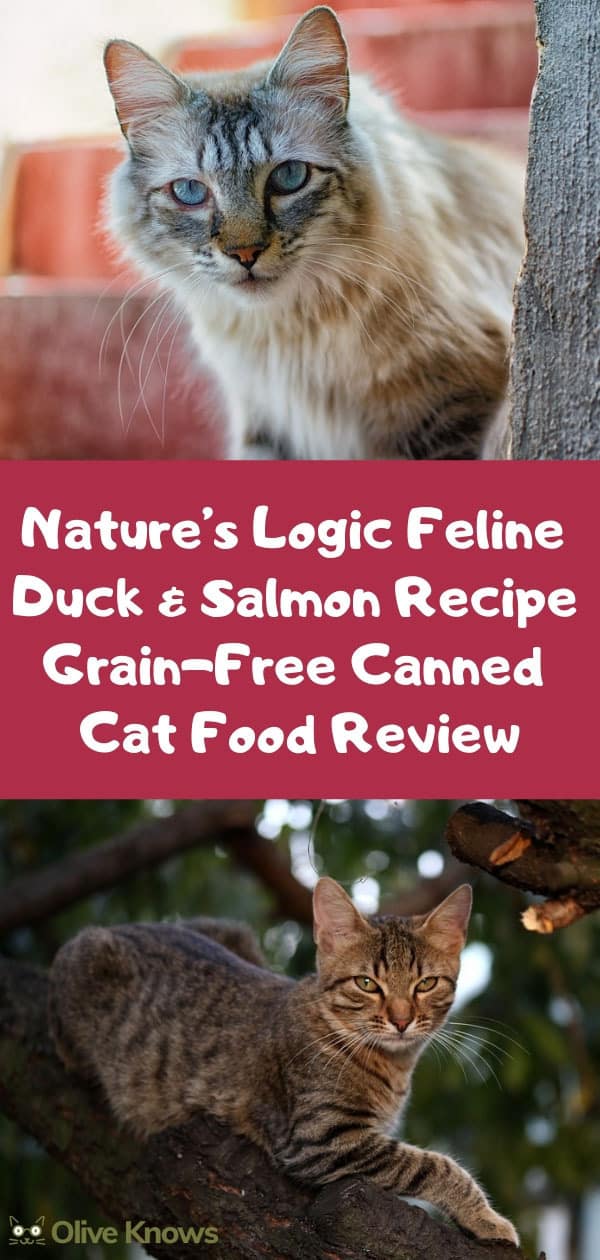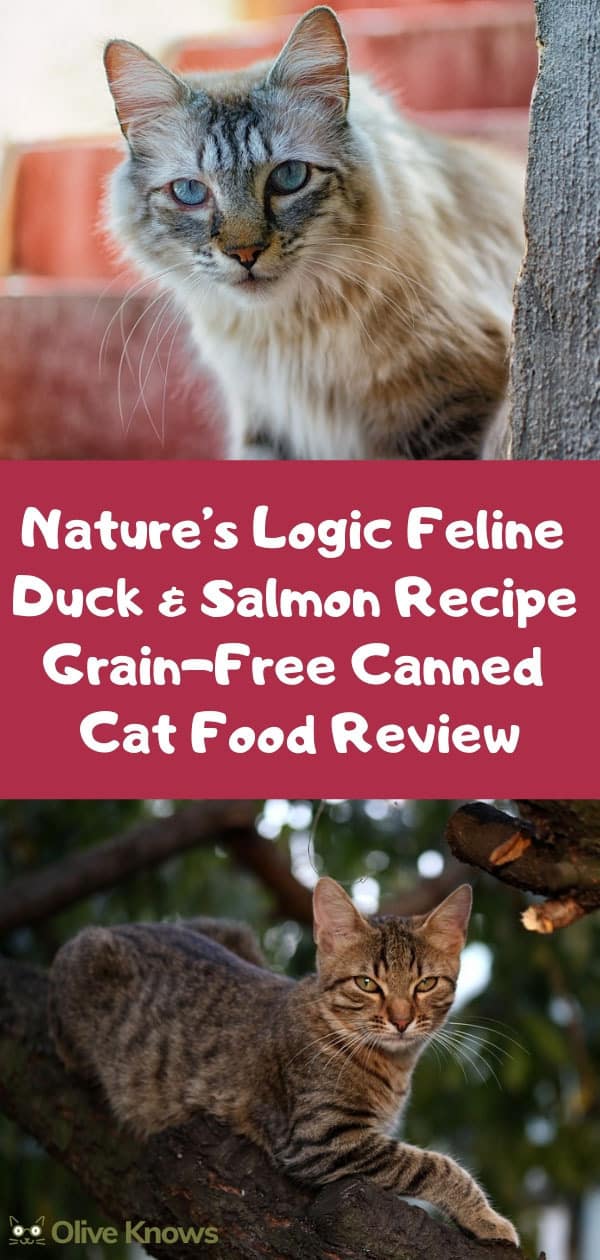 This was a new kind of pet food and Mr. Freeman sent some of it to the AAFCO, (Association of American Feed Control Officials), feeding trials to have them test it for every stage of life for dogs and cats. It passed with flying colors and now their canned and raw dog diets have also been approved.
There are a number of choices this company has made to create cat food that sets it apart.
Their Formulas Include
Probiotics.
Enzymes.
100% natural sources for all their ingredients.
Whole foods to create a nutritious and healthy diet for family pets.
They Do Not Contain:
Any common allergens.
Corn, wheat, rice, soy, tapioca or potato.
Synthetic vitamins, minerals and amino acids.
Artificial colors or preservatives.
The Feline Duck & Salmon canned food contains ingredients packed with nutrients including muscle and organ meat. The fruits and vegetables in their formulas are specially selected. The calcium in the food comes from natural eggshells and the vitamins and minerals from animal plasma.
Ingredients
Duck, Duck Broth, Poultry Liver, Poultry Heart, Salmon, Dried Egg Product, Porcine Plasma, Montmorillonite Clay, Herring Oil (Preserved with Mixed Tocopherols), Brewers Dried Yeast, Dried Apple, Dried Apricot, Alfalfa Meal, Dried Artichoke, Dried Blueberry, Dried Broccoli, Dried Carrot, Dried Chicory Root, Dried Cranberry, Dried Kelp, Parsley, Dried Pumpkin, Rosemary, Dried Spinach, Dried Tomato, Egg Shell Meal, Rosemary Extract.
Nutritional Analysis
CRUDE PROTEIN 11.0% min
CRUDE FAT 9.0% min
CRUDE FIBER 3.0% max
MOISTURE 72.0% max
Caloric Content
Feeding Directions
The Nature's Logic website and other sites recommend you feed your feline family based on three important factors,  their size, age, and activity. All sites recommend that you take seven to ten days to introduce a new food into the diet of your family cat so there are no digestion issues.
Adult cats should get about ¾  of a can for every 6 to 8 lbs of body weight.
Kittens should get twice as much food as an adult cat
Pregnant and Nursing mom cats should get three times as much food as an adult cat.
The site also recommends having fresh water available all the time for your family felines.
Read More: How To Find The Best Cat Food
The Bottom Line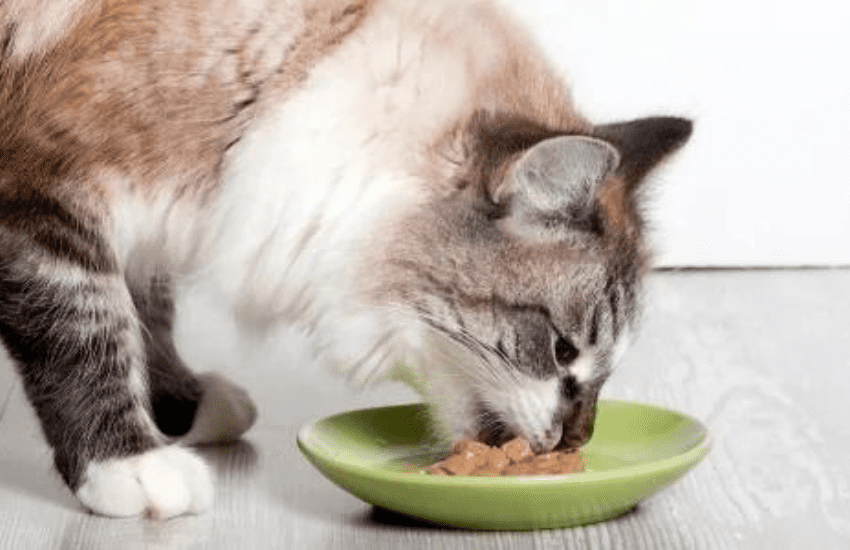 Nature's Logic is not cheap food. It is a high-quality formula created by a company that passionately believes in whole food nutrition. If you cannot get a sample can, or two for your feline companion to try, talk to some of your friends who also have family cats and buy a case together.
Nature's Logic website includes a list of their authorized online dealers. If you see their product on another site be very hesitant to buy it. I saw Nature's Logic advertised on a site, not in the group above and the can and name were slightly different. Nature's Logic company cannot guarantee that the purity of their product will be the same if purchased this way.
The reviews for this food are almost a 50-50 split. Many are very happy with how robust their cats are and how great their coats look after changing to this diet. One review claimed that the food was so healthy that their cat's diabetes was controlled by it and the family feline did not require shots. There are just as many who have found that their cats will not touch this food at all. Some owners cannot stand the smell and neither can their family felines.
You and your feline companion are going to have to decide together. Nature's Logic short ingredient list and desire to feed family pets with whole foods and nothing synthesized is admirable. If your family cat gives it two paws up, it might be a purr-fect choice for a healthy thriving furry family member.
Continue reading:
Nutro Max Adult With Savory Duck Chunks in Sauce Canned Cat Food Review
Wild Calling Inland Waters Duck Recipe Grain-Free Adult Canned Cat Food Review