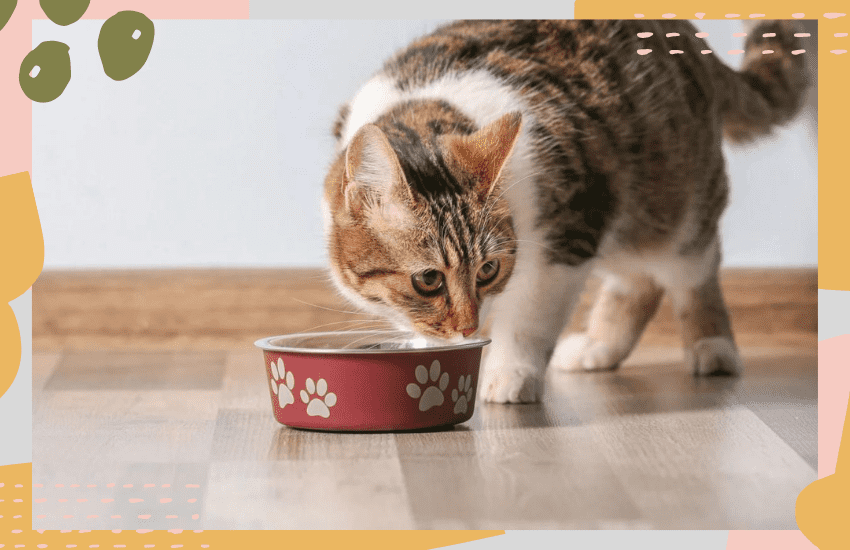 Our Recommendation
Made with the all-natural recipe, Stella & Chewy's Chick Chick Chicken Dinner Morsels Freeze-Dried Raw Cat Food provides your cats the nutritious and yummy meal they deserve. Scientists have proven that domestic cats, although living in a more tamed environment, still thrive on the same diet that supports ancient cats in the wild. This healthy recipe is a blend of real raw nutrition of 100% certified organic fruits and vegetables plus 98% cage-free poultry, organs and bone to provide only the best for your feline friend.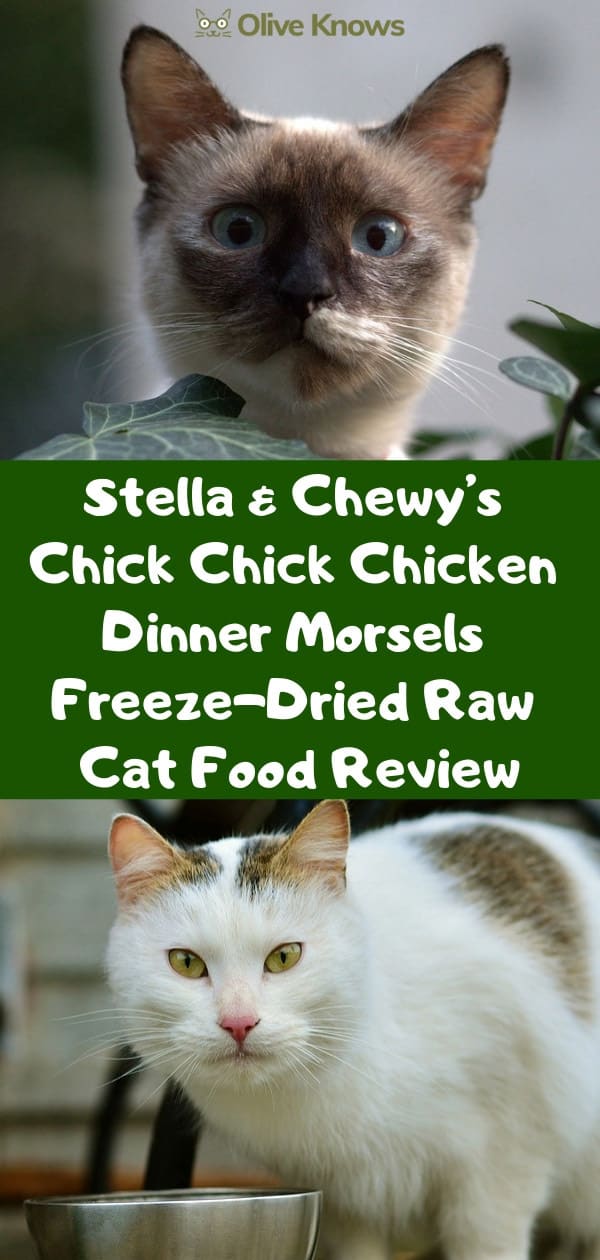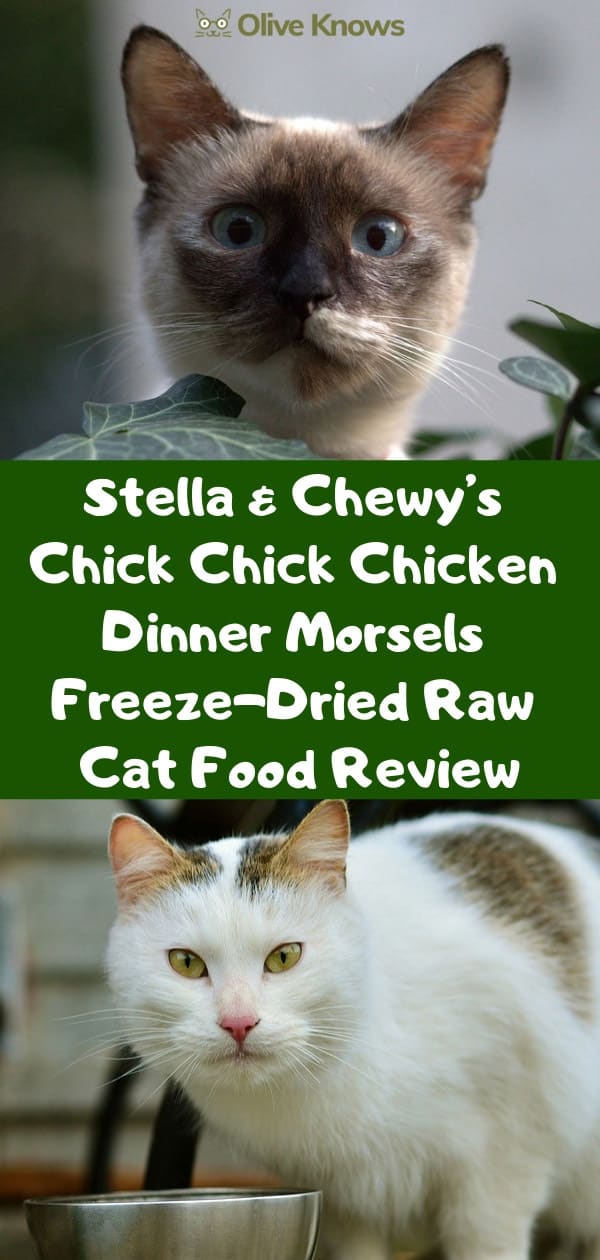 Your cats get to enjoy a gluten-free meal with no artificial preservatives or coloring, grains, or any type of cheap fillers. This cat food features a premium mix of limited ingredients rich in protein to sustain strong muscles. You can serve this cat food on its own or rehydrate it by adding warm water. Cooking or heating the cat food even in a microwave is strongly discouraged.
Vets and pet owners have claimed raw diet provides improved digestion, appetite, stronger immune system, healthy gums, teeth, skin, and coat. If your cat has allergies, this recipe is the ideal mix for faster relief. Made through SecureByNature food safety process, Stella & Chewy's cat food products guarantee your cats the highest quality in every pack.
Ingredients
Chicken (Ground With Bone), Chicken Liver, Chicken Gizzard, Pumpkin Seed, Potassium Chloride, Sodium Phosphate, Choline Chloride, Fenugreek Seed, Dried Pediococcus Acidilactici Fermentation Product, Dried Lactobacillus Acidophilus Fermentation Product, Dried Bifidobacterium Longum Fermentation Product, Dried Bacillus Coagulans Fermentation Product, Taurine, Tocopherols (Preservative), Dandelion, Dried Kelp, Zinc Proteinate, Iron Proteinate, Vitamin A Supplement, Vitamin E Supplement, Niacin Supplement, Copper Proteinate, Riboflavin Supplement, Sodium Selenite, D-Calcium Pantothenate, Biotin, Manganese Proteinate, Thiamine Mononitrate, Pyridoxine Hydrochloride, Vitamin D3 Supplement, Folic Acid, Vitamin B12 Supplement.
Nutritional Analysis
Pet food ingredients, nutritional values, and the way they are labeled for consumers are monitored by several organizations in the United States including the Food and Drug Administration (FDA) and the NGO, Association of American Feed Control Officials (AAFCO).
Guaranteed Analysis 
| | |
| --- | --- |
| CRUDE PROTEIN | 45.0% min |
| CRUDE FAT | 25.0% min |
| CRUE FIBER | 5.0% max |
| MOISTURE | 5.0% max |
| TAURINE | 0.2% min |
Caloric Content
4,360 kcal/kg, 123 kcal/oz
Feeding Amounts
When rehydrating, add one and a half cup of warm water for every cup of cat food, following the feeding guidelines on the table below. After adding water, leave for about a minute, mix, then serve. When serving dry, make sure you provide your cat with water during meal time so your pet can stay hydrated throughout the day.
The table below shows the ideal amount to be given on a daily basis based on the cat's weight. Note that feeding amount still depends on your cat's activity level, metabolic rate, age, health, and other factors.
| | |
| --- | --- |
| Body Weight (lbs) | Adult Cups / Day |
| 6 | 1/2 |
| 8 | 3/4 |
| 10 | 1 |
| 12 | 1 1/4 |
| 14 | 1 1/2 |
Kittens may need up to twice the amount of food as listed for an adult cat. For pregnant and nursing cats, please consult your vet as the feeding amounts may vary depending on the number of kittens and stage of lactation. The amount of food may be adjusted as needed to reach the goal weight for your cats.
Transition Instructions
To avoid an upset in your cat's digestion, you might need to progressively introduce the new diet over the course of seven to ten days. See below for the recommended partition:
Days 1 – 3 : 25% Stella & Chewy's + 75% previous diet
Days 4 – 6: 50% Stella & Chewy's + 50% previous diet
Days 7 – 9: 75% Stella & Chewy's + 25% previous diet
Day 10: 100% Stella & Chewy's
Read More:
The Bottom Line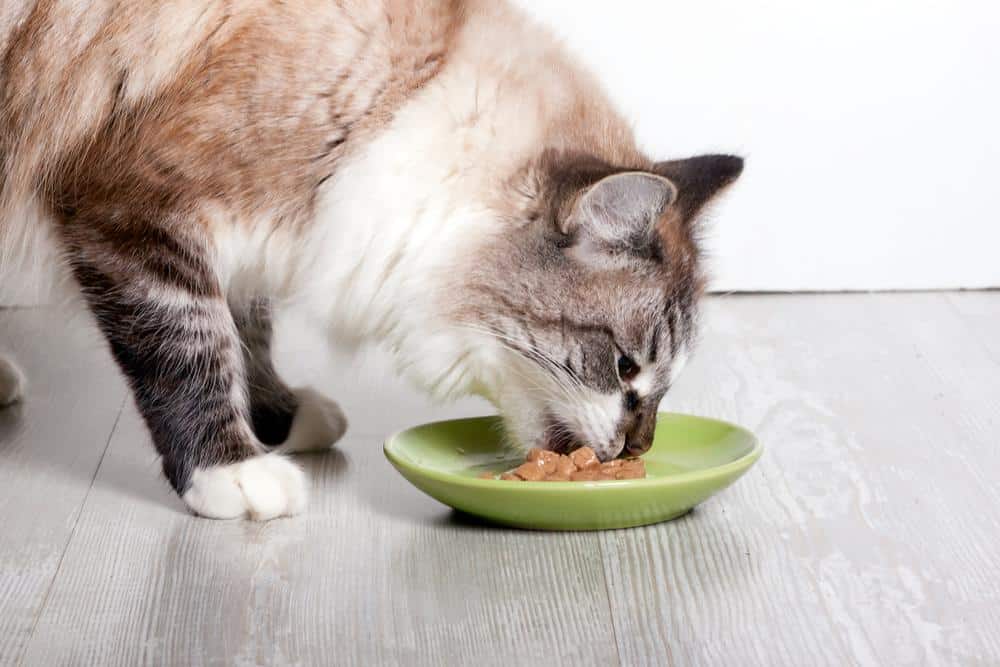 If you are searching for a healthy diet that provides all the nutrients your cat needs, then Stella & Chewy's Chick Chick Chicken Dinner Morsels Freeze-Dried Raw Cat food is the one you are looking for. Following the principle of cats enjoying the same diet their ancestors did, this recipe provides all natural fruits and vegetables for maximum absorption of raw food nutrition combined with the convenience of freeze-dried preparation.
This recipe only uses proteins which have been wildly caught or humanely raised without the use of antibiotics and hormones. This means Stella and Chewy's cat food products are good for your pets, farm animals, and the environment. The mix is full of probiotics for improved digestion, natural enzymes for sustaining healthy gums and teeth, and oils rich in omega fatty acids to give your cat healthy skin and coat.
Whether your cat is trying raw feeding for the first time or you have been exclusively raw feeding your cat, Stella & Chewy's Chick Chick Chicken Dinner Morsels Freeze-Dried Raw Cat food is something that must be a staple in your cat's diet.
Stella & Chewy's Chick Chick Chicken Dinner Morsels Freeze-Dried Raw Cat Food