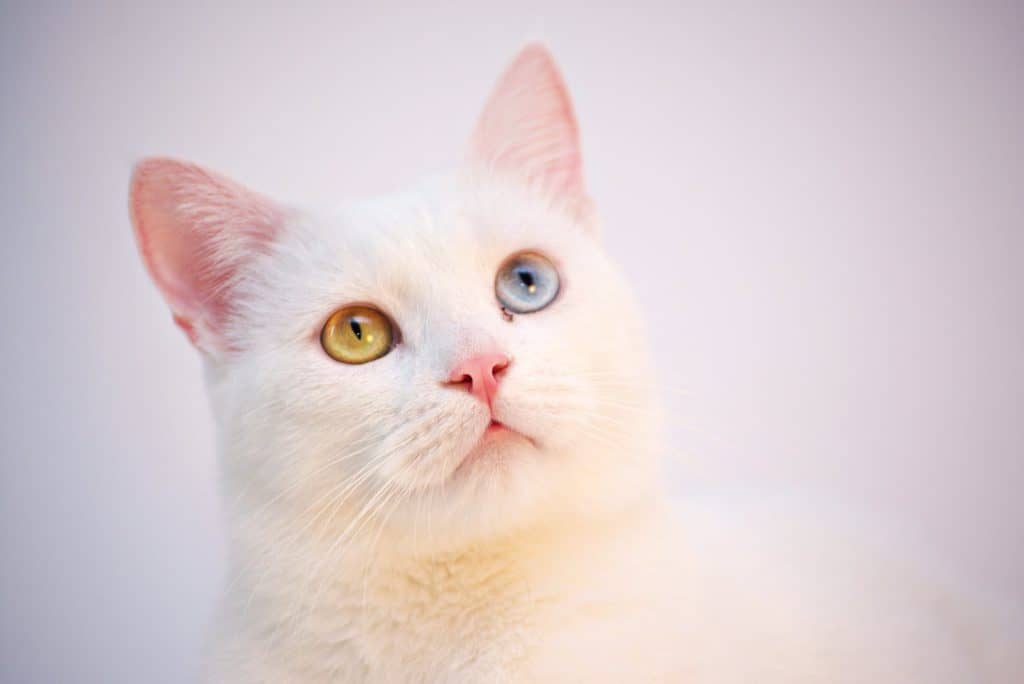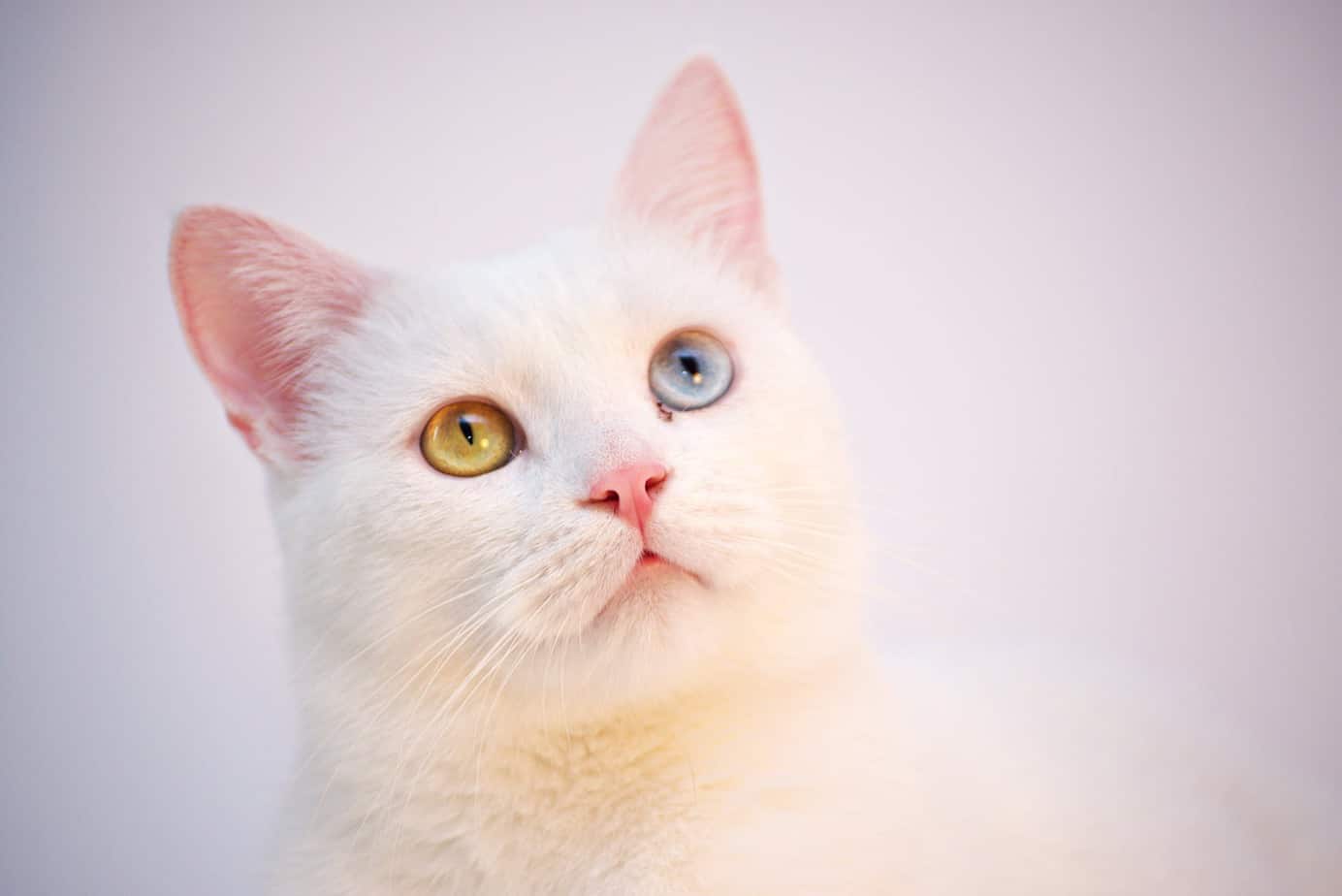 Now and then, you hear a story on the news about someone who spends thousands of dollars to get eye surgery for their cat. Others buy insurance for their animals. Some people like to order clothing and even pet furniture for their furry companions. Whatever the case, people do love their pets, and that will always be a good thing. Having a dog, or a cat, or whatever other critters you fancy, implies a great deal of responsibility, so caring for the animal should come naturally.
Making sure they have food, shelter, and stay healthy are the three most important things on the list. But when it comes to pet food, there are so many brands to choose from, that some are just naturally better than others. When buying your pet food, it's important to find trusty distributors, so you know that you have a wide variety of brands to choose from, as well as convenient discounts and other benefits. Two of the major distributors of sorts are Petflow and Chewy, but which one is better for pet food?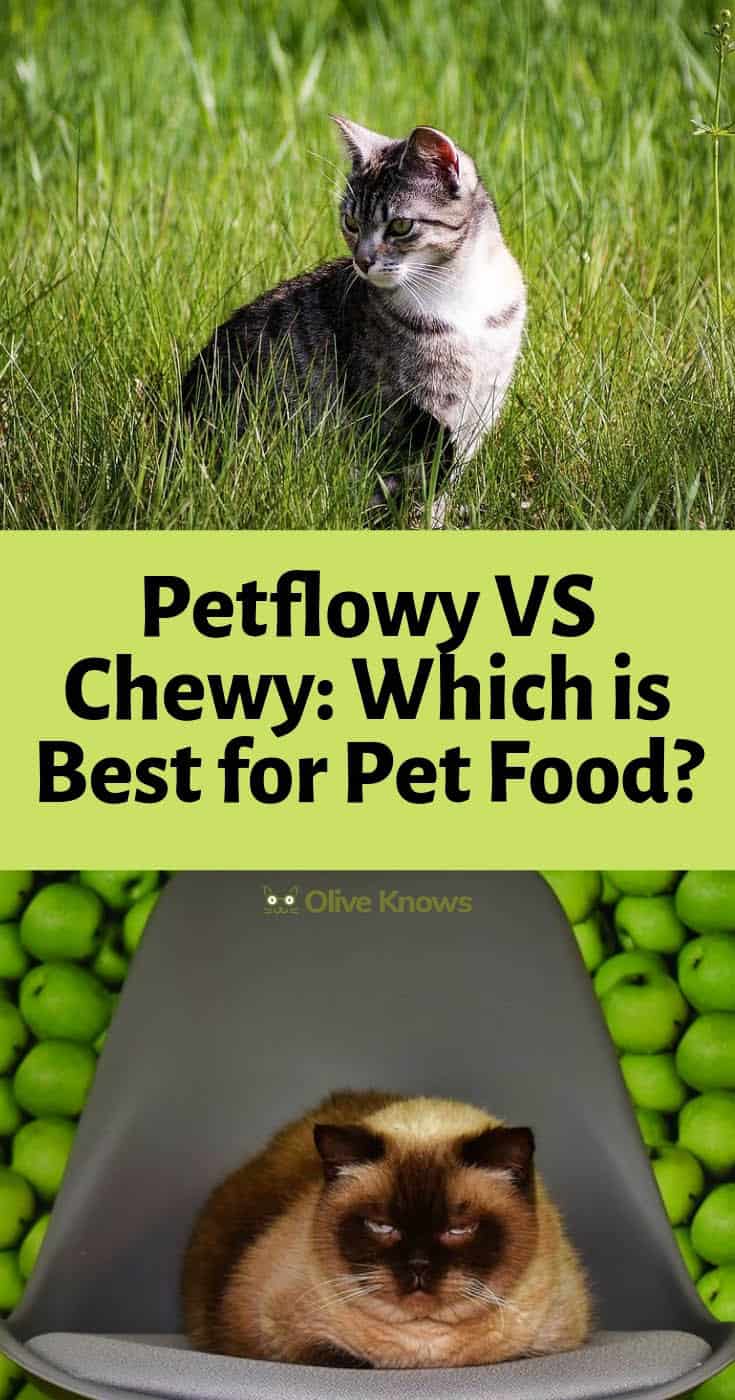 Pros and Cons
Petflow Pros and Cons
Petflow Pros:
Wide variety of pet food.
Subscription-based pet food delivery.
Sell toys, beds, and other pet accessories.
Free shipping on orders above $49.
Donates food for animals with every order.
Referral program available.
Petflow Cons:
Subscription can only be canceled via phone call.
The website could use improvement.
Chewy Pros and Cons
Chewy Pros:
Subscription-based pet food delivery.
Versatile website menu: shop by brand, shop by a pet, etc.
Sells pharmacy-related items.
Sells accessories for different types of pets.
Highlights daily deal on a single page.
Free shipping on orders above $49.
Chewy Cons:
Lacks some major pet food brands.
Customer service related opinions are divided.
Taking a Closer Look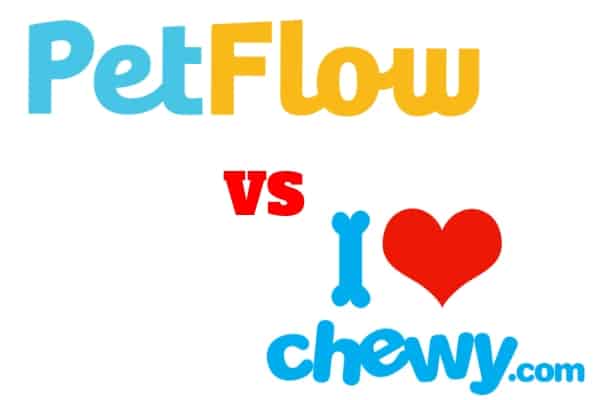 PetFlow and Chewy are two of the most popular American website that offers auto shipping services to their customers. You can activate a recurring order, making sure that your order is always delivered automatically, without you having to worry about running out of pet supplies in the future. Aside from pet food, each of these websites offers a wide variety of pet accessories, including prescription medication given by the veterinarian.
Petflow:
Free shipping on orders above $49.
Orders below $49 are charged with $5.95.
Very strict return policy.
No discount on first purchase.
Provides email tracking number.
Chewy:
Free shipping on orders above $49.
Orders below $49 are charged with $4.95.
Generous return policy.
5 to 10 percent discount on the first purchase.
Provides status updates on your order.
Autoship & Delivery
The main advantage about having a subscription to either of these websites is that they deliver the food you ordered on a regular basis, without you having to worry about actually placing the order every time. It's like having a newspaper subscription that you know will be delivered every day, no matter what.
If you choose to go with PetFlow, you should know that you get free shipping for every order that exceeds $49. Otherwise, you will have to pay $5.95 shipping fee regardless of the order's value. Generally speaking, it takes about one to three business days to ship the order, but this may vary depending on where you live. Nonfood order may take between five and ten days to ship, while prescription orders take an additional two days so that all verifications can be made.
Chewy is similar to PetFlow in many aspects, at least as far as shipping is concerned. Orders that exceed $49 benefit from free shipping, while those below that threshold will be charged with a plat shipping fee of $4.95. Placing your order early in the day will guarantee that your goods are shipped the same day. Then, it takes one or two business days for you to receive your pet food. If there are any items that require personalization or if you have any prescription products for your pet, you need to give Chewy some extra days to prepare the goods.
Tracking
Tracking features are always a good thing to have when you order online products. With tracking, you can verify online what the current state of your package is, as well as know its location as it's being delivered.
PetFlow will send you an email with a tracking number if you decide to place your order with them. Using that tracking number, you can verify the package's status, but keep in mind that some carries take up to 24 hours to update the information. However, you can rest assured that once you've received that tracking number, your order has already left PetFlow's warehouse.
Chewy, on the other hand, lets you track your package directly from your website account. Aside from sending you regular emails with the current status of your order, you can also log in on their website, and check the "Orders" section. Additionally, you can call them if you want additional tracking information.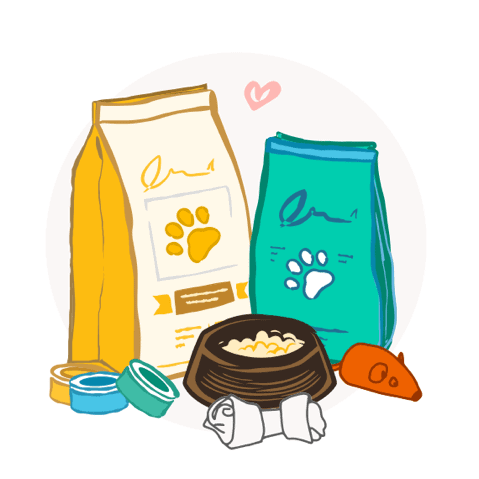 Return Policy
One of the best things about ordering stuff online is that sellers are very much aware that some customers might want to return their goods if they are not happy with the order. However, each seller has some strict rules that apply to this return policy.
PetFlow, for example, will not accept any returns from products below $10, not unless you pay for the return shipping costs. They will not accept products that have already been open. You cannot return prescription medication, either. As for the other cases, you will have to pay a return shipping fee, which varies depending on the total value of the products that are being returned. For example, products that are valued between $50 and $100, will require the customer to pay a shipping fee of $10.95. And one more important thing: you can only return products within a 30-day window, starting from the moment your order was initially shipped.
Chewy, on the other hand, either has a more generous return policy or fails to provide all details that are related to returns. Assuming all the information is specified on their website, you should know that they basically do not accept returns on prescription medication, but are otherwise happy to accept your returns. In case you need to return something, you can give their customer service team a call, and they will give you all the return instructions you need to know.
Price Comparison
One of the most questions that readers ask is which of these two stores is cheaper? To answer that, let's compare some of the most popular products sold by each of them, and see where it takes us. A pack of 24 cans of Friskies Classic Pate variety will go as low as $12.49 on Chewy, while the same pack costs $16.98 on PetFlow. As for dry food, we have the best-selling Duck Duck Goose dry food by Stella & Chewy's. A bag of 18 oz costs $38.99 over at PetFlow, but only $35 on Chewy.
As for your kitten's health and wellness, you might be interested in a flea and tick collar, like the one made by Bayer. The Seresto collar is sold for $57.00 on both websites. Litter, on the other hand, seems to be cheaper over at Chewy's as well. The same bag of 28 lbs is priced at $27.99 on Chewy's website but costs $34.99 at PetFlow.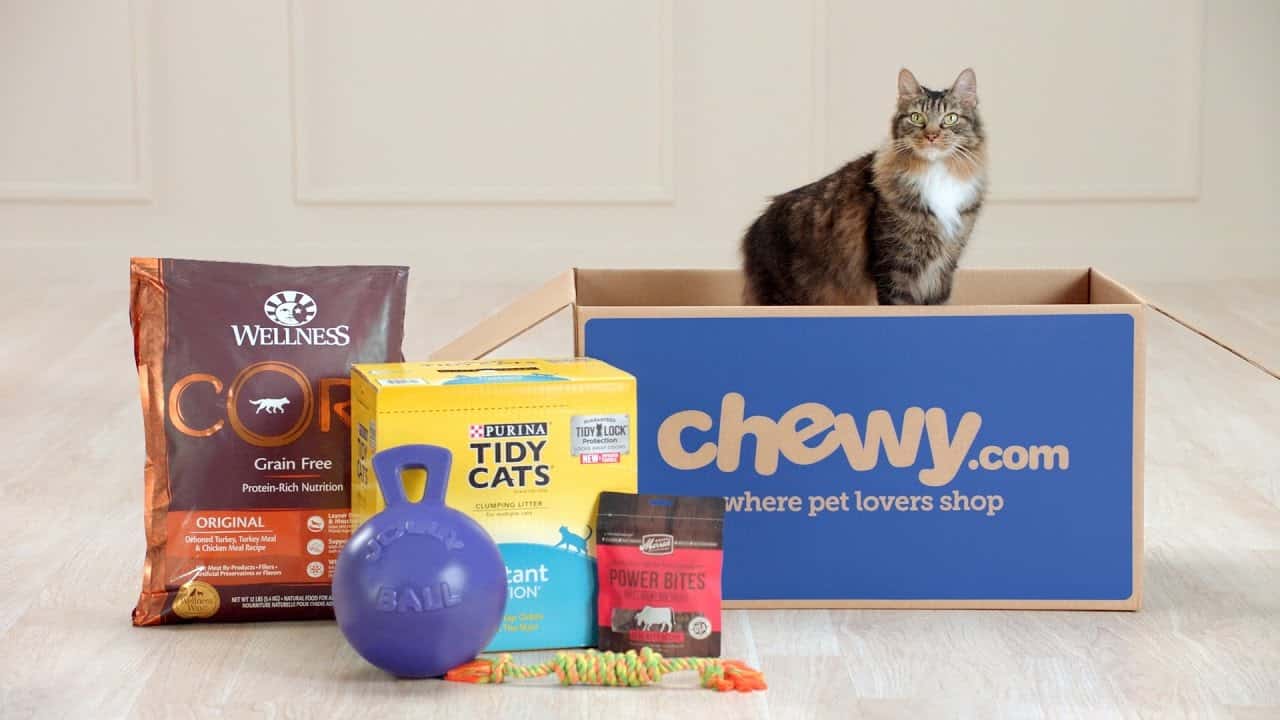 What Customers Say
Prices
Almost unanimously, customers can agree that Chewy has some of the most competitive prices on the market. This information was particularly underlined by buyers that have already tried purchasing their pet supplies from other websites and could tell that the price difference is noticeable on Chewy's platform.
While PetFlow might not have prices that are as low as Chewy's for several cats and dog-related supplies, it seems that customer's really don't mind paying the extra money, mostly because PetFlow has a wider variety of products compared to other pet supply stores.
Customer Service
The opinion on customer service relation will always be divided, no matter which brand is in a discussion. However, it's important to note where the positive experiences outweigh and outnumber the negatives. With Chewy, this is precisely the case. While some people have complained that customer representatives at Chewy's are "disrespectful", another claim that they were of great help in times of need. Particularly, a woman that recently lost her dog and didn't need the ordered supplies stated that the company told her to donate the food, and gave her a full refund.
With PetFlow customer service, efficiency seems to be the keyword. People are really happy with the minimal waiting time it takes to talk to a representative. Customer support employees are always nice, as customers claim that even their "silliest" questions got answered, and the representatives always offered extra help, where needed.
Conclusion
Most of the products and services that both PetFlow and Chewy offer are pretty similar, so the best thing to do is test them both and see whose services you like best. There were both complaints and words of praise registered on both fronts as far as customer service is concerned, so if you have a particular experience you'd like to share related to this two seller, we'd love to hear about it.
The "fight" between these two large online retailers is pretty even, because any flaws that either website has, compensates for in another chapter. For instance, Chewy has a very generous return policy but may lack some food brands that you expect to find on their website. PetFlow, on the other hand, is very strict about their return policy, to offer a wider variety of pet foods. The choice is ultimately yours.
Further Reads