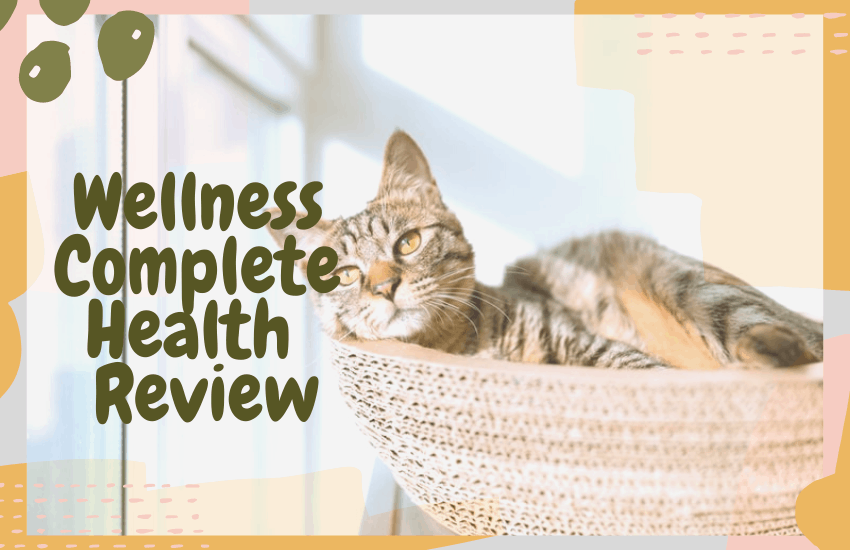 Our Recommendation
When feeding your pets, the wet food vs dry food debate continues. There are pros and cons for both, but whatever choice you make, you will want to give your pet a high-quality product.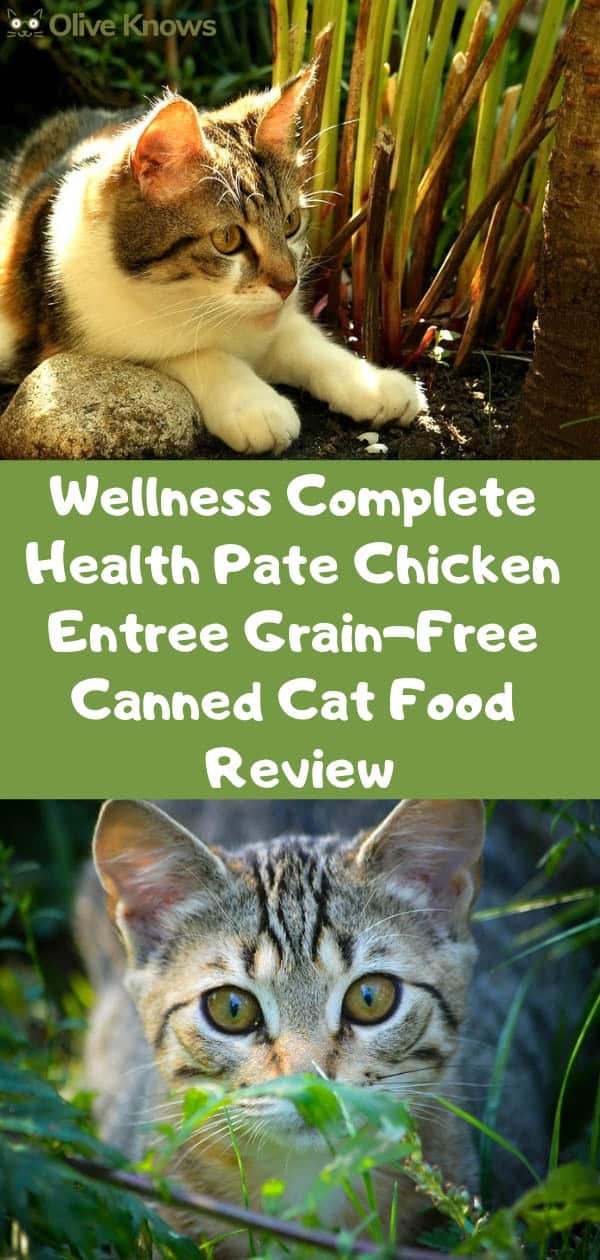 Wet food usually contains a high percentage of liquid. In cheaper foods that is made up from water. In foods that prioritize flavor and nutrition, that is made up with a meat broth. The latter is the case for Wellness Complete Health Pate, which is 78% moisture which comes from chicken broth. The beauty of broth is that it has been produced by boiling up the carcasses, so it is rich in minerals and taste.
The first ingredients on the recipe list for Wellness Complete Health Pate are chicken, chicken livers and turkey. That's a good hit of meaty protein that will provide your fur baby with the ingredients they need to stay healthy.
If your pet has a sensitive stomach, then you will want to avoid foods that include wheat. Some cheaper pet foods use wheat, corn and other high-carbohydrate ingredients to bulk out their food and increase the calorie content.
Wellness Complete Health Pate doesn't do this. It's grain-free. There is fiber to help your cat's digestion, but that comes from ground flaxseed which is also a great source of omega 3 oils which are good for your pet's coat. The food is thickened with natural gums rather than wheat, so you don't lose any of that pate texture that cats enjoy.
Wellness Complete Health Pate has an impressive array of added vitamins and minerals. That vital element, taurine, ranks high on the ingredient list. It's also joined by cranberries, packed with antioxidants, to promote health.
If you feed your cat on a wet food, then Wellness Complete Health Pate Chicken Entree Grain-Free Canned Cat Food ticks all our boxes for a quality product. If your kitty loves it too, then you're in luck!
Ingredients
Chicken, Chicken Liver, Turkey, Chicken Broth, Carrots, Natural Flavor, Guar Gum, Cranberries, Ground Flaxseed, Potassium Chloride, Taurine, Salt, Cassia Gum, Xanthan Gum, Choline Chloride, Iron Proteinate, Zinc Proteinate, Beta-Carotene, Thiamine Mononitrate, Vitamin E Supplement, Copper Proteinate, Manganese Proteinate, Sodium Selenite, Niacin, d-Calcium Pantothenate, Pyridoxine Hydrochloride, Riboflavin Supplement, Vitamin A Supplement, Biotin, Potassium Iodide, Vitamin D3 Supplement, Vitamin B12 Supplement, Folic Acid.
Nutritional Analysis
Pet food ingredients, nutritional values, and the way they are labeled for consumers are monitored by several organizations in the United States including the Food and Drug Administration (FDA) and the NGO, Association of American Feed Control Officials (AAFCO).
| CRUDE PROTEIN  | 10.5% min |
| --- | --- |
| CRUDE FAT | 7.0% min |
| CRUDE FIBER | 1.0% max |
| MOISTURE | 78.0% max |
| TAURINE | 0.1% min |
Feeding Amounts
To avoid upsetting your cat's stomach, you should gradually introduce any new food. If you are switching to Wellness Complete Health Pate from any other brand, begin by adding no more than ¼ of a portion of the new food to their regular bowl. Slowly increase the proportion of Wellness Complete over a two week period until your pet is happily eating only the new food.
Weight Adult Daily Feeding
3 oz Can: 2 cans/day for each 6 – 8 lbs of body weight. To feed with dry: reduce dry by 1/4 cup for every 1 can wet.
5.5 oz Can: 1 can/day for each 6 – 8 lbs of body weight. To feed with dry: reduce dry by 1/4 cup for every 1/2 can wet.
12.5 oz Can: 1/2 can/day for each 6 – 8 lbs of body weight. To feed with dry: reduce dry by 1/4 cup for every 1/4 can wet
Read More: How To Find The Best Cat Food
The Bottom Line
Wellness Complete Health Pate Chicken Entree ticks all our boxes when it comes to a canned food. With no grain fillers to cause you concerns about obesity or diabetes, or to upset sensitive stomachs, you can feed your cat this high protein wet food without worries.
The added vitamins and minerals are a great bonus. Of course, pet food always comes down to a matter of taste – if your fur baby loves the taste of this pate, then you know you are feeding them the best possible option.
Continue reading:
Wellness CORE Grain-Free Chicken, Turkey & Chicken Meal Indoor Formula Dry Cat Food Review
Wellness CORE Natural Grain-Free Beef, Venison & Lamb Canned Cat Food Review