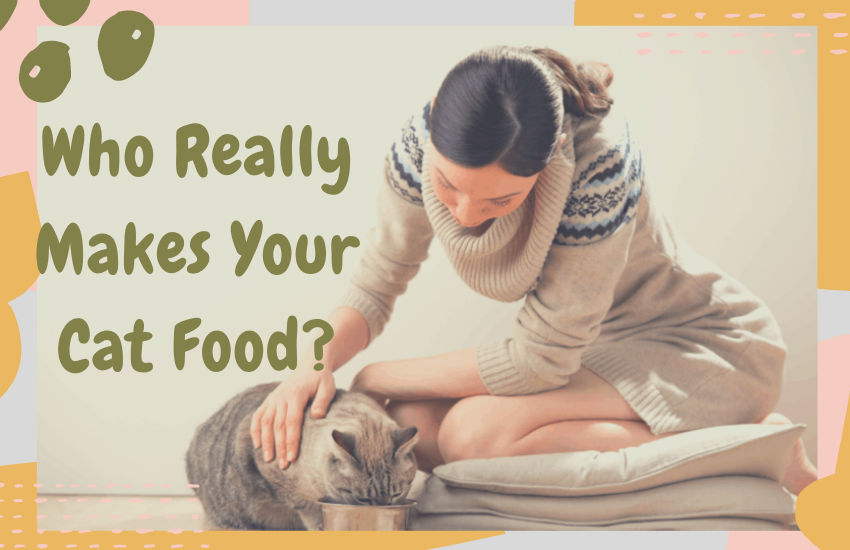 As cat owners, we want to make sure that our fur babies are eating the very
best food
. We read the labels and the reviews and make our choices based on what we discover. Then, of course, our cats get to have their say because try as we might we can't make them do anything they don't want to!
One issue that is becoming confusing about pet food, is who actually owns the brand. It used to be easy to tell the big companies from the independents, but as owners became more discerning about what they fed their pets so the bigger brands added new labels. Now, what looks like a handmade, independent brand of dry food might actually be a label that belongs to a huge multinational.
There are legitimate concerns about buying from some of the larger companies. So if you'd like to be sure you're buying from someone who reflects your values, read on to learn who makes what and which brands, like Blue Buffalo, are truly independent.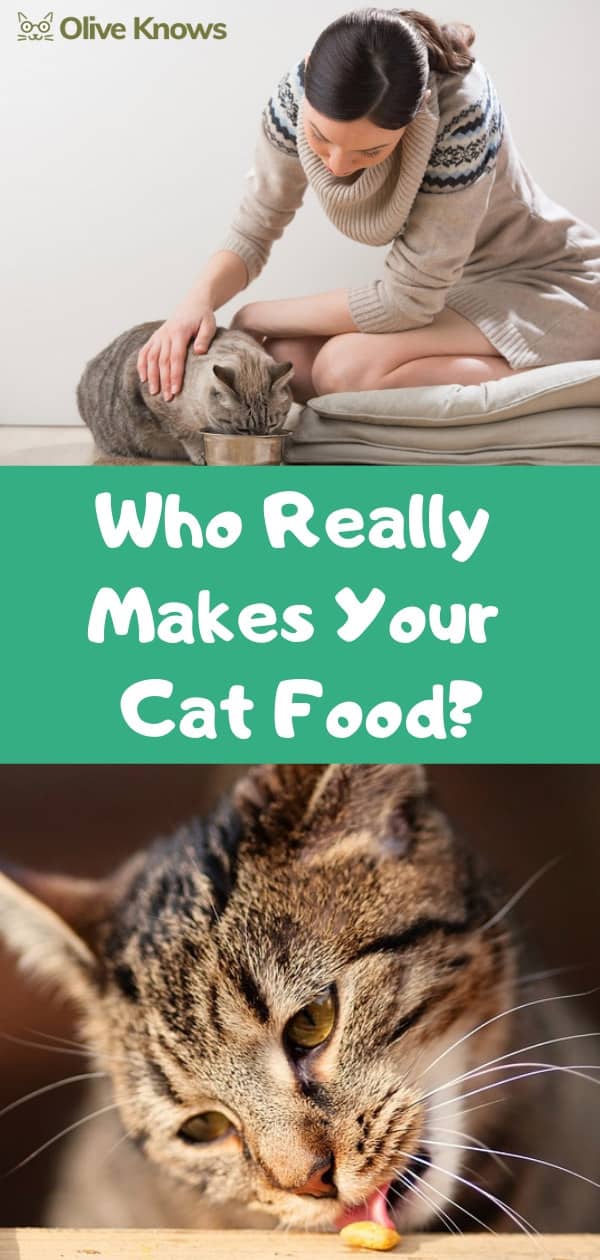 Made by Mars
Mars Petcare is one of the largest pet food manufacturers, with three of the top five brand names in their portfolio. Petcare is only one of the strings on their bow; they are also the owners of big names like Mars (the chocolate bar), M&Ms, and Twix in confectionary and Dolmio, Ebly, and Kan Tong in their food division.
When it comes to pet food, Mars are the owners of those really big name brands such as Whiskas, Dreamies & Temptations, Eukanuba, Iams, and Sheba. Alongside all those household names, they also own the Nutro brand which includes Greenies. Founded in 1926, Nutro made its name as wholesome pet food with natural ingredients. The company was purchased by Mars in 2006.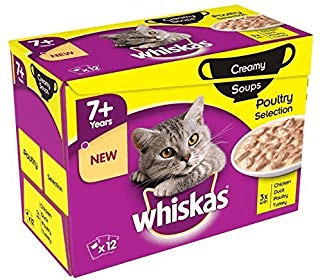 One of Whiskas newer product lines, these creamy soups are a hit with my cats. They lap up the soup and then chow down on the meaty chunk inside.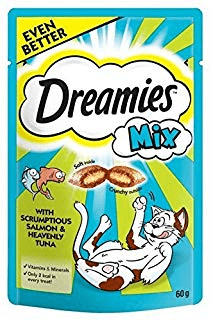 A crispy outer with a soft inside makes these cat treats popular with many cats around the world.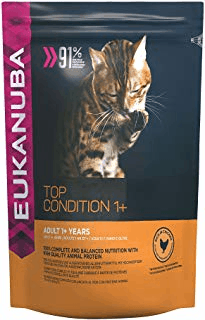 Eukanuba is a well-known brand of dried cat food. The current recipe is free from wheat and corn, but it does include rice.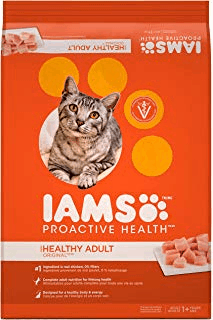 Another dried food from Mars, but this one contains corn and corn gluten meal which may not suit all cat's stomachs.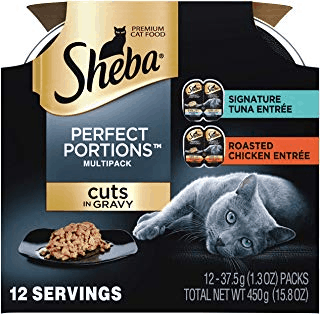 Sheba is Mar's premium cat food brand. The products are designed to appear indulgent, and the marketing assures pet owners that they are giving their cat a luxurious meal.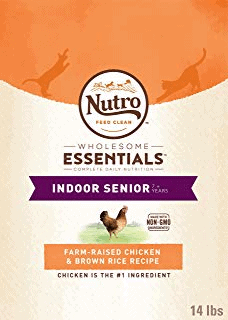 You can read our review of this product here.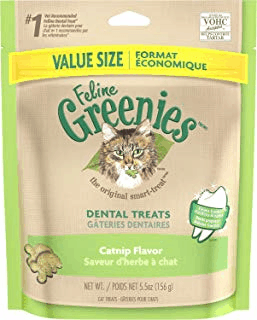 Greenies dental treats help clean the plaque from your cat's teeth as they chew. They also make hairball control treats.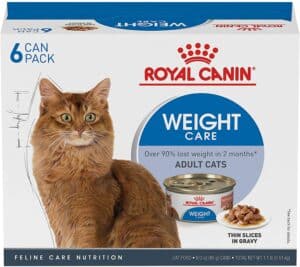 Royal Canin is a range of food that includes specialist diets. For cat's who need to lose weight or have particular concerns, there is a wet and dry food for them.

Nestlè
Nestlé manufactures their pet food under the brand name Purina. Purina is a household name for pet food in its own right, but it also owns some other brands which might surprise you. Their website currently lists them as the owners of the following cat food labels: Purina, Deli-Cat, Fancy Feast, Friskies, Kit & Caboodle, Muse and Beyond.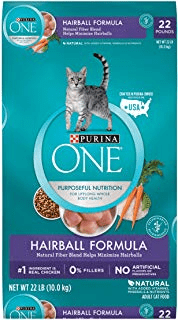 Read our article on the difference between Purina One and Purina Pro here.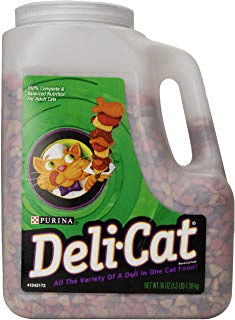 Before dry food became a popular choice there were recipes like Deli-Cat. The number one ingredient is corn, but it does have a mix of meat and fish flavors. There are better foods to choose now unless your cat will eat nothing else!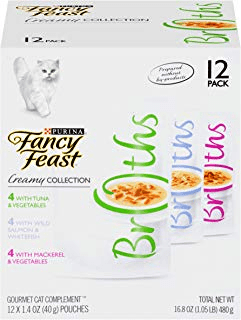 Fancy Feast is Purina's luxury brand name, offering that little something special for your cat to eat.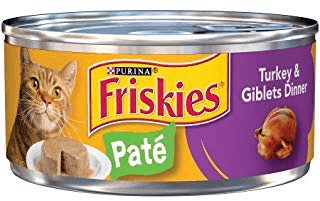 Friskies Pate is a mid-market brand for Purina. It's reasonably priced and has reasonable ingredients but their more expensive brands are better quality.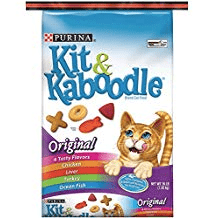 Similar to Deli-Cat, Kit & Kaboodle is a corn-based biscuit recipe that is sold as a complete food for cats. It's not the best recipe, but the price reflects that.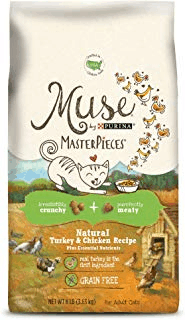 Purina Muse is the brand's grain-free recipe. Its packaging is designed to sit easily alongside the smaller manufacturers who market their products on wholesomeness and natural ingredients.
Colgate Palmolive
Most famous for it's cleaning products, this international company has just one pet food brand but it's a big one. They are the owners of the Hill's Petcare range which includes Science Plan and their Prescription Diet.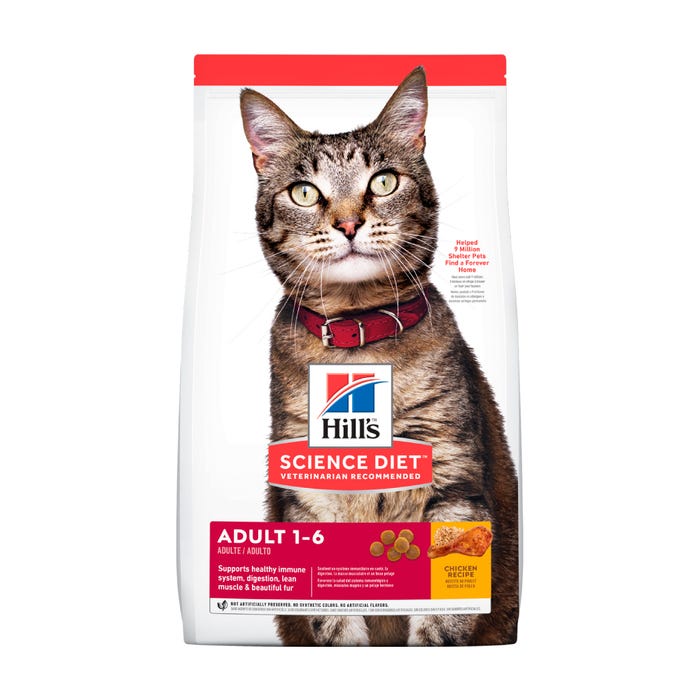 The Science Plan range is often recommended and stocked by vets. It's a good quality product, but our recommendation would be to choose a grain-free food for your pet.
J.M. Smucker
J.M. Smucker recently completed the purchase of Big Heart Pet Brands, which now gives them a variety of pet foods to go with their other brands. Their cat food brands are as follows:
Remember that advert with the cat singing the meow mix song? Once heard, never forgotten. That brand is still going strong today, under Smucker's guidance.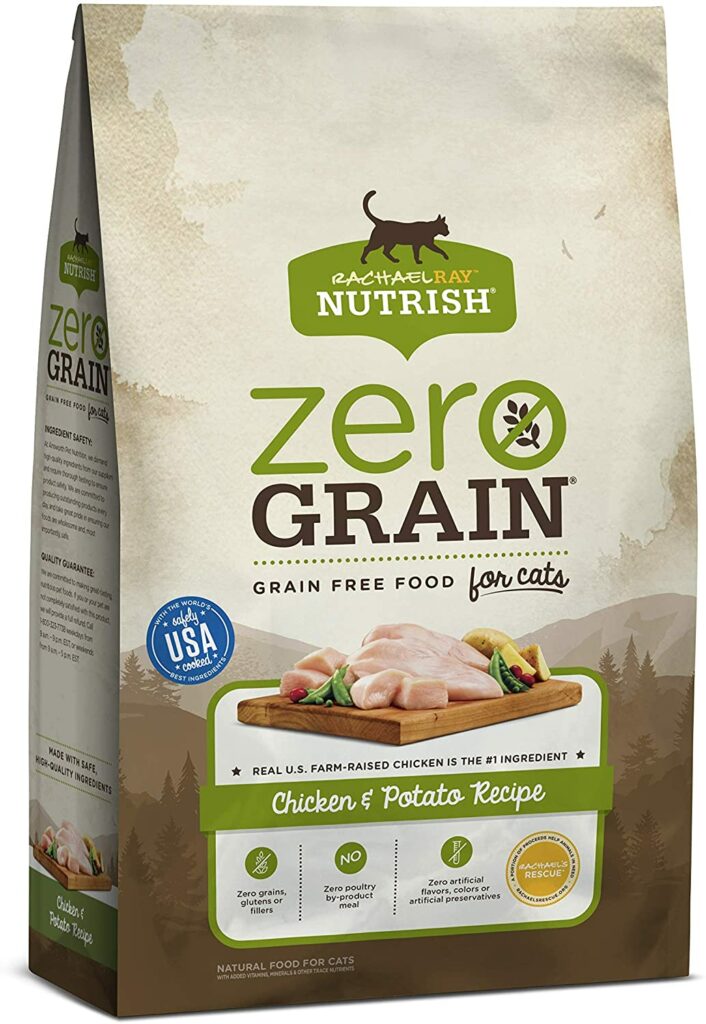 This food ticks all our boxes. It's grain and gluten free, and its primary ingredient is American chicken!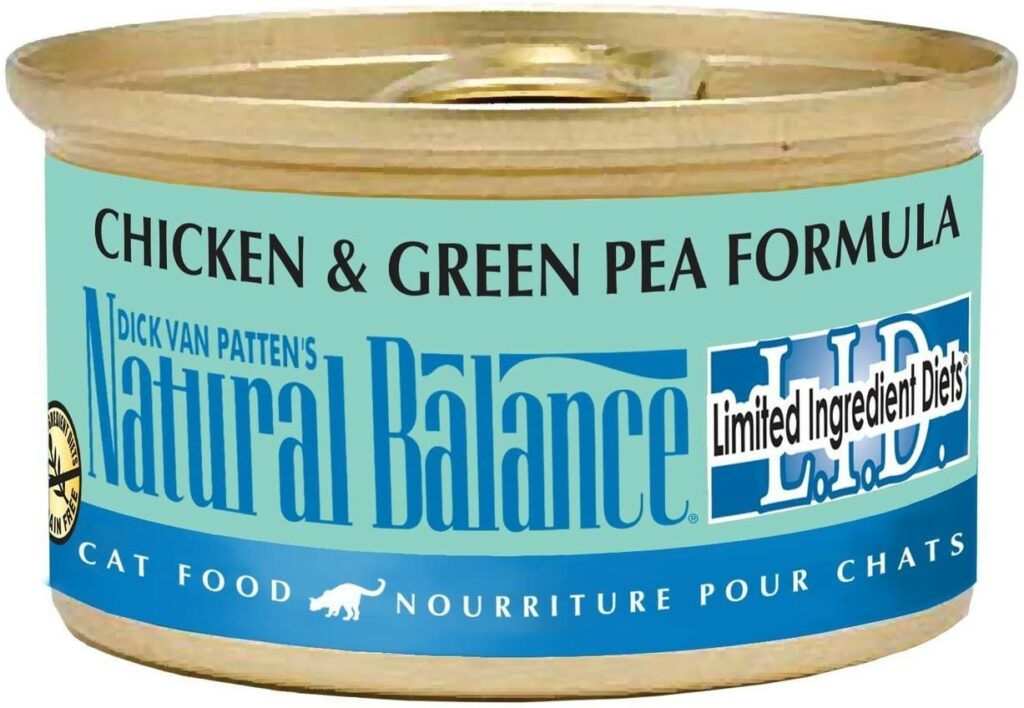 This is another food which is grain free and promises a good ingredient list. But as we pointed out in our review, it contains some extracts which we would prefer were not included.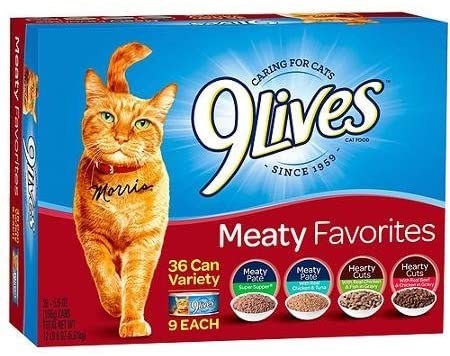 This is one of those brands that there's not really anything wrong with, but it's not the best quality food either. We like our wet food to have a higher protein content than this one does at just 9%.
WellPet
Owned by the Berwind Corporation, WellPet is the amalgamation of Wellness Pet Food, Holistic Select, Eagle Pack Pet Foods and Old Mother Hubbard. As you'd expect from the names of those companies, their products have an emphasis on health and nutrition.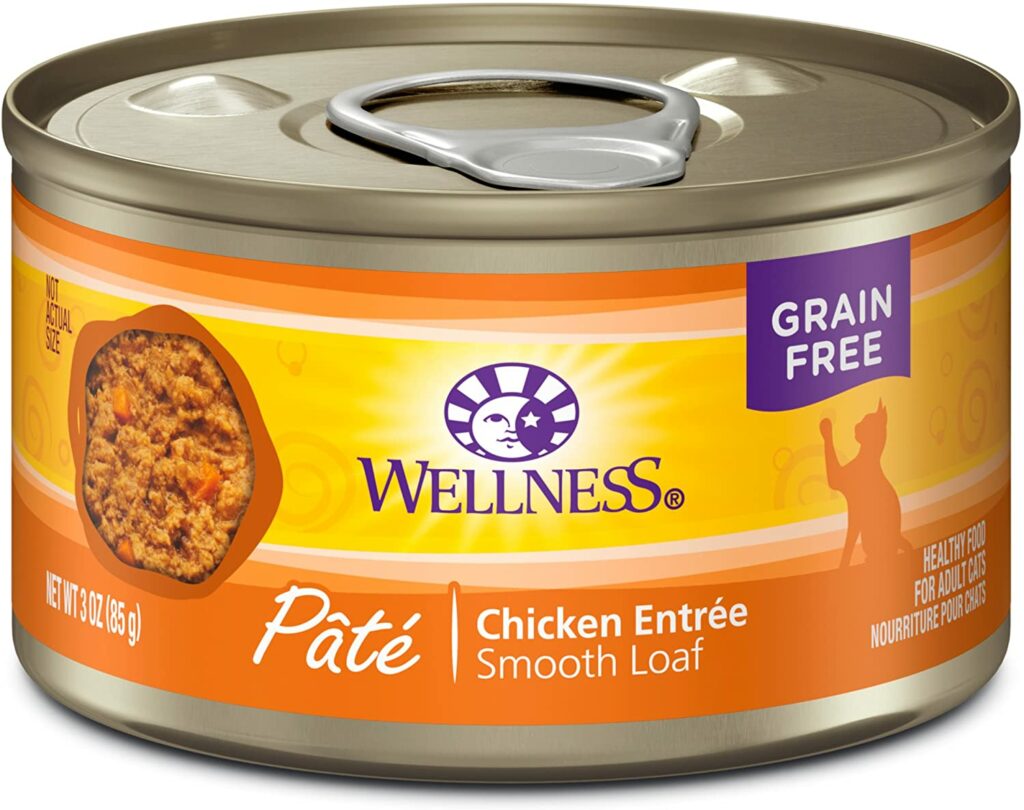 The Wellness range is grain free and contains no artificial additives or flavorings. The products are made in North America.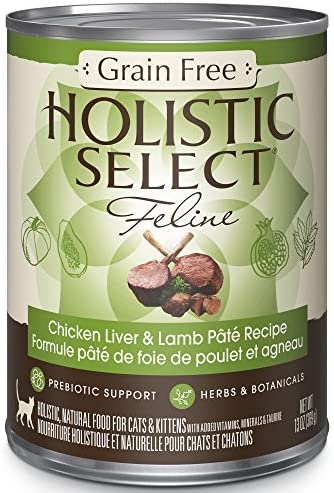 This is another quality wet food, made from a mixture of meats. It has added flaxseed to help digestion, and it's grain-free too.
The Independents
These are the brands which are made by one single company. Although it's a generalization, they tend to be higher quality products. You'll find grain-free and high protein are often quoted among the ingredients list and you're much less likely to find fillers.
Why? Well, probably because smaller companies build their reputations on their product and need to slowly expand based on quality and word of mouth. Those big companies? They have a much easier time getting their products into the store.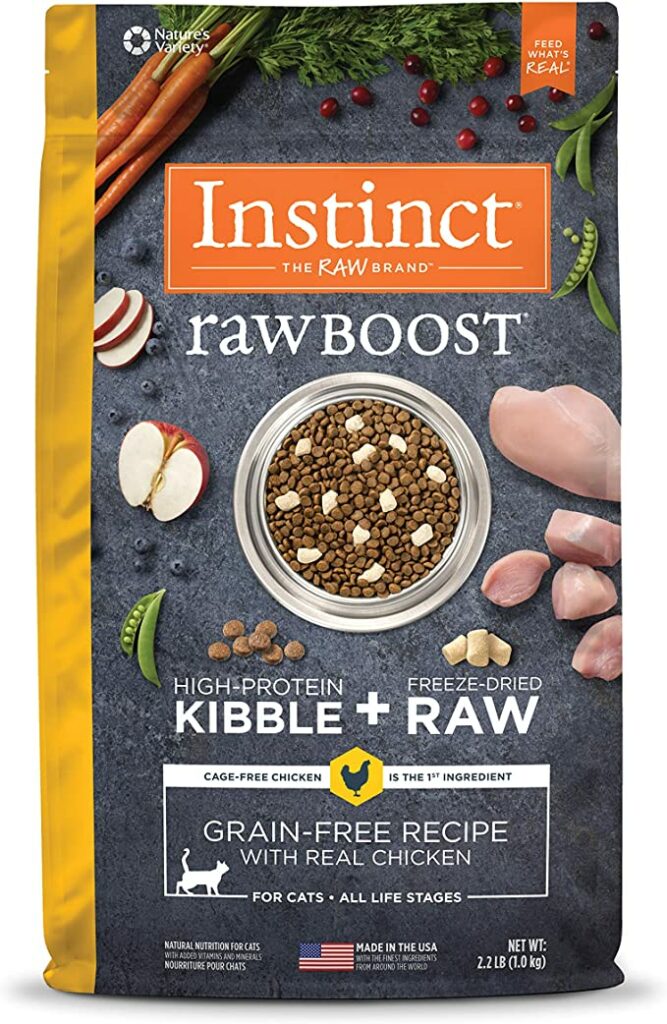 We reviewed this food recently and gave it a big Olive Knows paws up. WIth 43% protein and no fillers, this is a satisfying meal for your cat.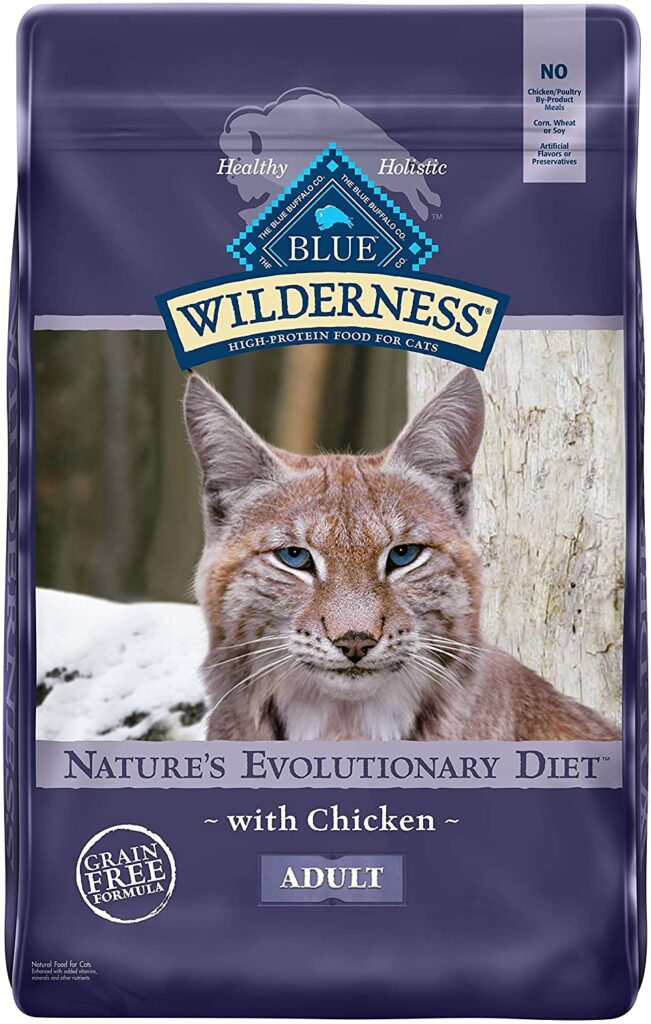 This is another food that we've reviewed and rated well. It's one of the cheaper grain-free options but it doesn't compromise on quality.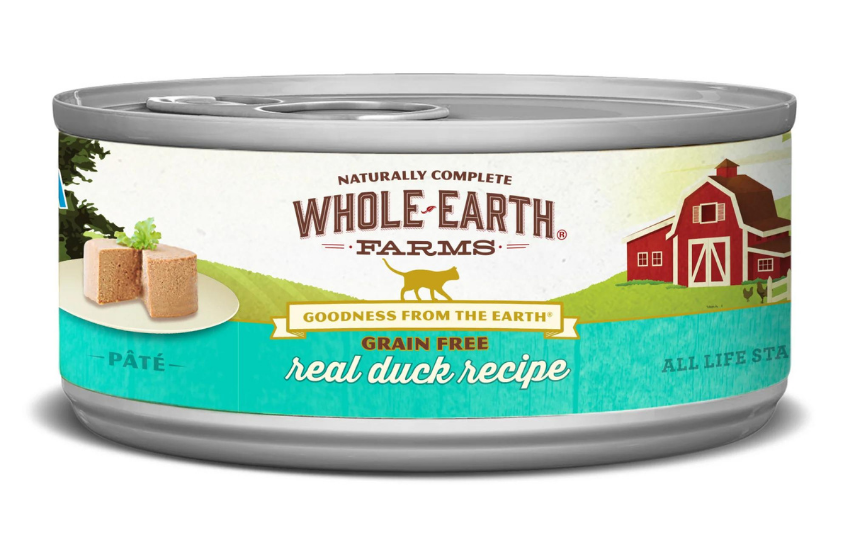 Grain-free and high in protein, this is another food made in the USA.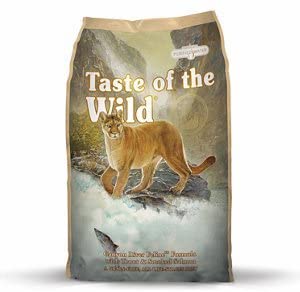 Made by Diamond Pet Food, Taste of the Wild is a food we approve of. It's grain-free and protein packed.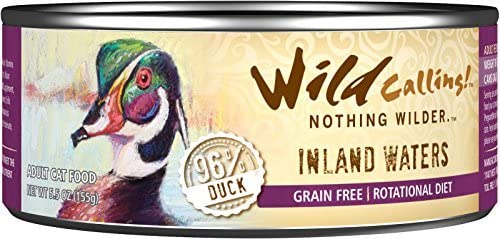 A family-owned business started in 2013, Wild Calling is a meat packed food. If you'd like to read our review of their dry food, it's here!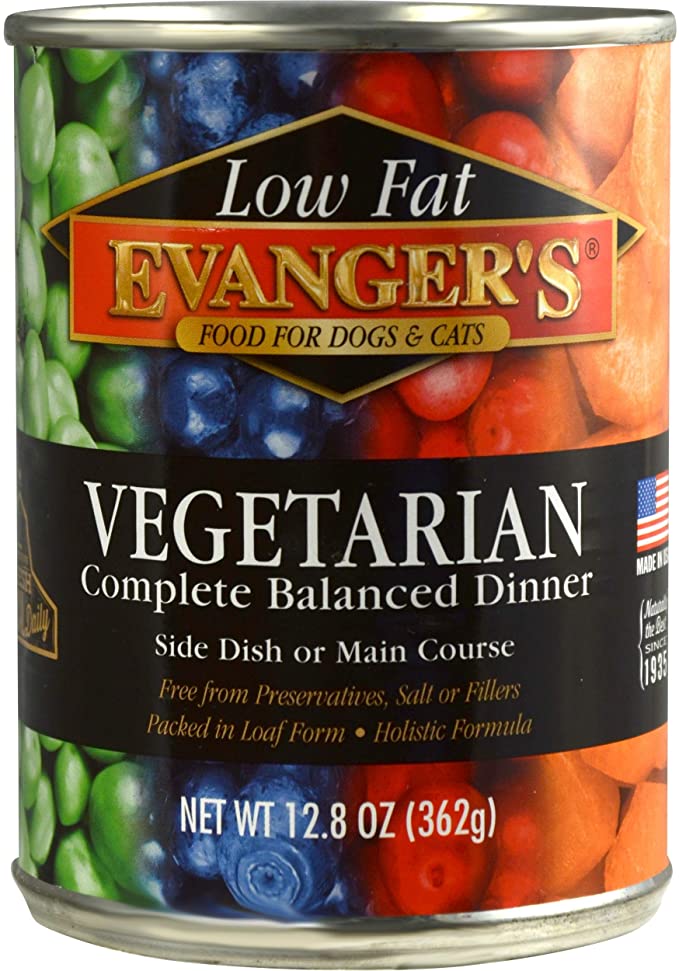 Another brand that we've recently reviewed, Evanger's doesn't just make vegetarian food. It also makes wet food in meaty varieties.
The Bottom Line
A lot of the pet food brands out there are actually owned by just a handful of companies. These big corporations have bought up smaller brands over the year so they have products to meet the needs of all consumers.
When you look at the products made by larger companies and compare it with those that the independents and dedicated pet food companies make, one thing is clear: the products that tick the most boxes for us here at Olive Knows come from the little guys.
The quality tends to be higher, and these smaller companies are ahead of the curve when it comes to ideas such as being grain-free and high protein. The larger companies will catch up, but the leading edge will always be where the passion is, not the profit.
That's why our recommendation would be to buy from a small brand, such as Blue Buffalo Wilderness.