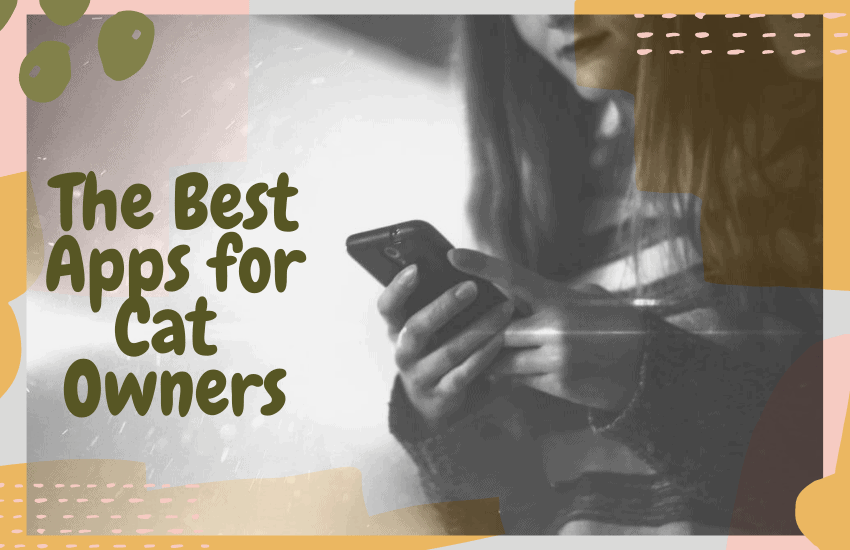 Amazingly, it's only been just over 10 years since Apple launched their first iPhone and changed the way we use our phones forever. Although technically not the first smartphone, the iPhone definitely set the bar for a new generation of phones. It's now been joined by phones running Android and Windows operating systems by all the phone manufacturers, and we've got used to the mobile internet.
We've gotten so used to having the internet in our pocket that we rely on our phones for information about all sorts of things. There are banking apps, personal fitness apps, and of course games which can keep us amused when we're not using our phone to stay in touch. Nowadays, the first place many people look for information is online, so it stands to reason that developers would make pet care apps to help us look after our fur babies.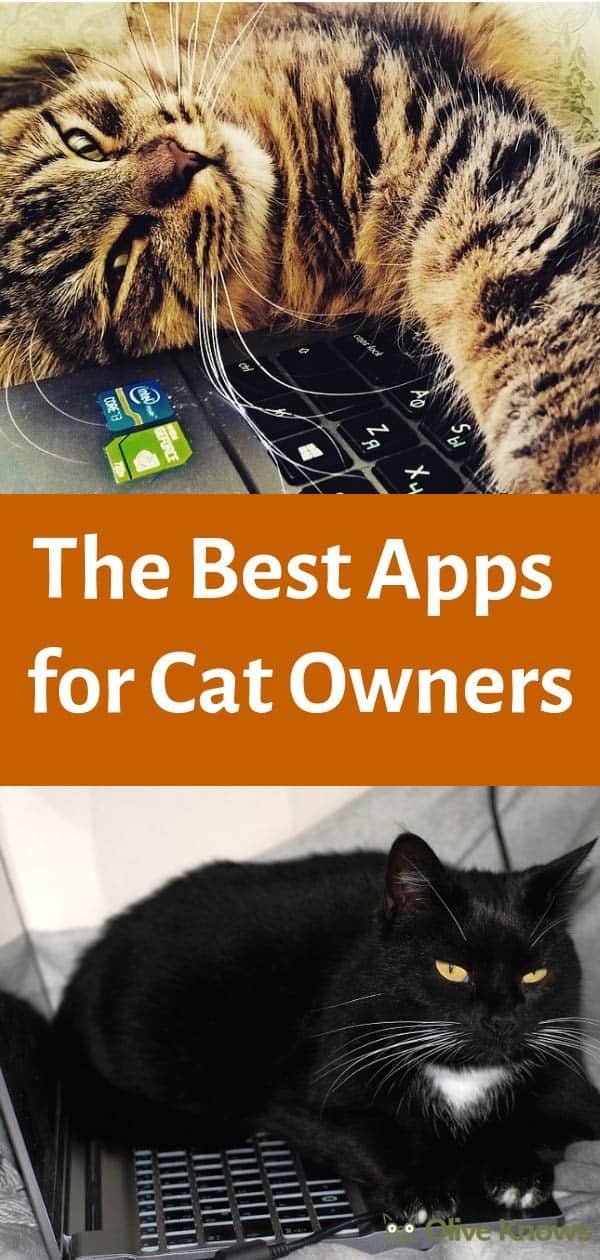 Now there are a whole range of apps for cat owners to enjoy, whether they are there to help us care better for our pets or just ways to spend a little quality time with them. Here are some of our favorites.
Pet Care Apps
One thing that apps do really well, is to deliver information to us exactly when we need it. If you're worried about your pet's health, or you need to know what to do in a crisis, then being able to pull up helpful information on your phone can be really helpful. And who doesn't need another reminder when vaccinations or routine treatments are due? Here are some apps that will help you take better care of your cat.
ASPCA Pet Safety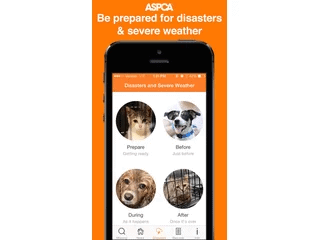 If you live in an area that could be affected by severe weather, then this is the app for you. It helps you to create plans to keep your pets safe during an emergency and how best to find them should they get lost.
Available for: Android and iOS
ASPCA Poison Control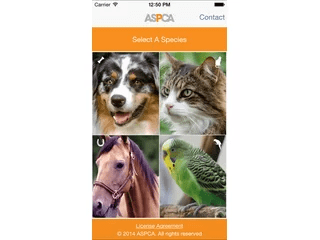 Another app from the ASPCA, this one has a list of household substances, plants and more than could be harmful to your cat. Furthermore, it also covers dogs, birds, and horses. If you're concerned about something your pet ate, this is a great resource to help.
Available for: Android and iOS
Pet First Aid (American Red Cross)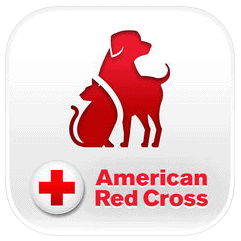 This app contains some advice for dealing with your pet in the event they are suddenly taken ill or have an accident. It also tackles poison control information. If you're looking for a source of step-by-step health advice including videos, this could be the app for you.
Available for: Android and iOS
11Pets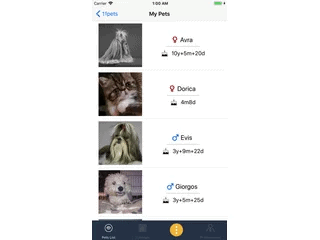 This is the app for you if you want to stay on top of your pet's medical needs. This app helps you track both pet care (when did you last brush your cat's coat?) and can hold a medical record so you have all the information to hand in case of a vet's visit. Think of it as a health and wellness tracker for your kitty.
Available for: Android and iOS
Pet Coach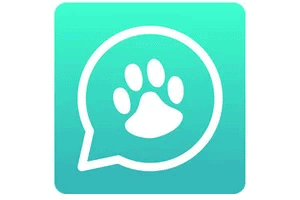 If you're looking for expert advice on how to care for your pet, then Pet Coach offers it. Users of the app can read and post to forums, asking questions of experts in the care of all sorts of pets. If you have a rare breed of cat or just one with a particular concern then this app may just have the answers you're looking for.
Available for: Android
Cat Training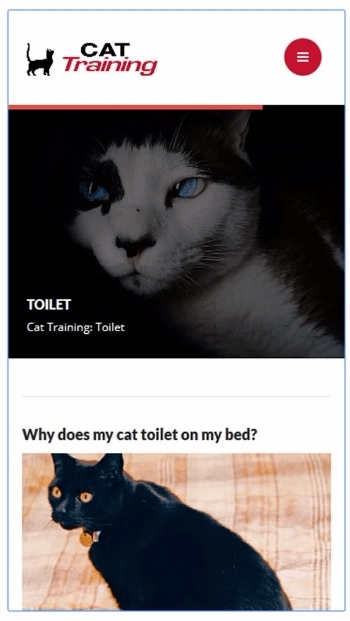 While the chances of getting Puss to walk to heel are slim, there are still some habits that we'd like our cats to get into. This app will help you with the basics, like litter training and using a cat flap. It also covers advanced techniques like getting your kitty to take medication rather than spit it out behind the couch.
Available for: Android
Relax my Cat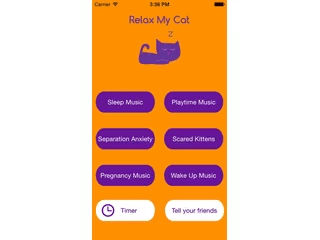 Do you have a stressy kitty? Then this app offers a solution. Whether your cat is too hyper or is feeling anxious due to separation anxiety Relax my Cat has chill-out music to help. The tunes have been specially written to help calm a cat and can be left playing on a loop if necessary.
Apps for Play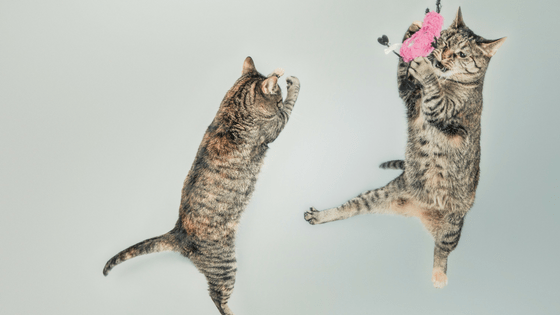 But not all apps for pet owners are serious. In the same way that we might turn to our phones for a quick game of Candy Crush, your cat can find a way to idle away the hours on a smartphone or tablet too!
Why Cats Need to Play
Physical play is an important part of pet care. Kittens need to play so that they can develop their natural skills for hunting. You might not want to encourage your cat to hunt and kill other animals, but it's in their nature to want to do that. Indoor cats get little opportunity to hunt, and that can lead to boredom, stress and weight gain. These apps can be a useful tool for helping your pet turn their instincts into a more positive direction.

Our Favourite Cat Game Apps
Here are just a few of the games you can play with your kitty:
Game for Cats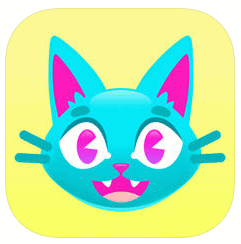 Is your kitty a sucker for a laser pointer? Then how about trying this iPad game. It's a free download that includes the basic laser pointer game, but you can also upgrade to different pointers if you want to. You can even play 2-player, you take control using your smartphone and enjoy some R&R with your fur baby.
Available for: iOS
Crazy Cat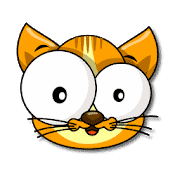 Like the game above, this one is designed to activate your cat's natural hunting instinct. This game has a variety of critters that scuttle across the screen, so get ready for some tail waggling and pouncing.
Available for: Android
Paint for Cats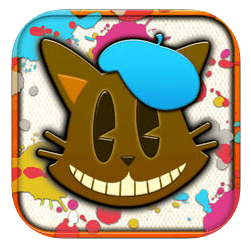 Are you looking for something a little more cultured to do with your kitten? Then how about knocking out some fine art? While your cat chases a rainbow mouse around the screen, this app creates a work of art from their movements which you can save to your camera roll for admiring later (or printing onto a giant canvas!)
Available for: iOS
Pocket Pond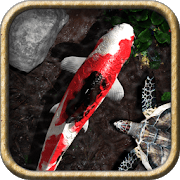 If your kitty likes fishing, they may enjoy this app. You can show a calming pond, or add fish for them to bat at. You get to join in the fun, too, adding koi and feeding them to keep the pond in perfect order for your feline friend.
Available for: Android and iOS
Cat Playground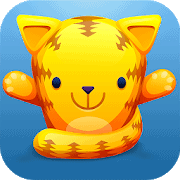 Variety is the spice of life, they say, and this app rolls several mini-games into one app. If your cat is the easily bored kind, then this could prove useful. There are chase games, variations on whack-a-mole and catch games like the fishing game that rewards a hit with a splashing sound.
Available for: Android
And that's our round-up of some of the best apps for pet owners. Whether you're looking for help and advice on how best to care for your pet day-to-day or in a crisis, or to get expert advice on a particular breed or behavior, there is something out there for you to download. Pet care apps are a great addition to your phone and can help dial down the drama in the event that something unpleasant occurs.  Our choice of 'must download' app for pet care is the American Red Cross Pet Care App.
If you or your pet, aren't as able to get around as you'd like, or you just fancy a change of pace, then the game apps are great fun. Whatever your cat enjoys pouncing on, there's bound to be something for them in our selection, or you can cover all bases with the Cat Playground. Keep some of these playful apps on your phone for trips to the vet.
Either way, we hope that you've enjoyed this list of our favorite apps. If you have some more to add to the list, drop us a line!
Sarah Dixon is a freelance writer specializing in pet care and recruitment, and the author of the Alfie Slider series of children's Sci-Fi novels. She lives in York, UK with her two children and her fur babies Tilly (Calico) and Casper (DSH).