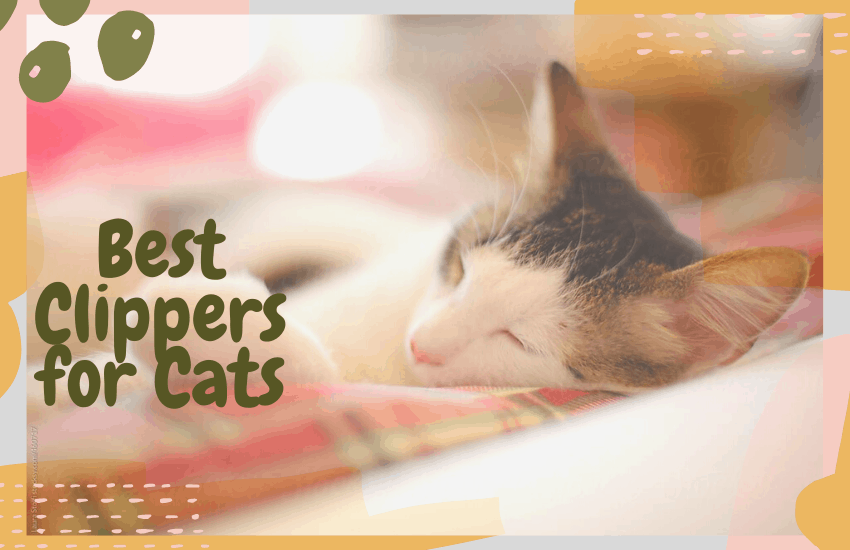 Have you ever been scrolling through your social media feed, only to come upon a cute picture of a cat shaved to look like a lion or — my personal favorite — a stegosaurus?
If so, there's a good chance you've contemplated shaving your own kitty to follow the trend and make her look even more adorable than she already does. But is it okay to shave her?
The Best Cat Hair Clippers
Before getting into some background context, here are my top choices for grooming clippers for cats:
Our Pick
Wahl Pet Pro | Amazon
For most cat parents, the Wahl Pet Pro is the perfect blend of functionality and price. These are also specially designed to be quieter than normal clippers so as not to scare cats.
Buy at Amazon.com
We earn a commission if you click this link and make a purchase at no additional cost to you.
10/03/2023 12:05 am GMT
My favorite recommendation for cat clippers is the Wahl Pet Pro because it is a great balance between price and effectiveness.
What I like specifically about it is that it's a quiet clipper, unlike most typical electric clippers. If your cats are anything like mine, they HATE threatening electric noises…
The Sminiker Pro is very comparable in price to the Wahl Pet Pro, but it is CORDLESS which is a great option for clipping on the go. The kit also comes with handy nail and cat hair trimmers, cat's hair clippers, scissor clippers, in addition to the cordless clipper.
The Wahl ARCO Se pet clipper has a battery life of 80 minutes. It's exactly the same as Clipper Pet Pro but a little more horsepower for longer-haired cats AND uses a bit more quiet motor than the Wahl Professional Animal Cat Clipper.
Best Premium Clipper
Best Cat Clippers with Mats
If your cat has longer matted cats hair (long-haired cats especially), the best clipper I've found is the Oneisall Pet Shaver Clipper kit here.
The re-chargeable shaver is designed specifically for pets with a quieter buzz that is less alarming to cats. Oneisall also comes with various attaches, grooming cat clippers, and brushes for dealing with even the most stubborn matted fur.
Best Clipper for Matted Fur
When Should a Cat Be Shaved?
There seem to be mixed feelings when it comes to the reasons people choose to shave their cats. While some people really enjoy the aesthetic appeal of having a little lion running around the house, others believe it isn't okay to alter a cat's fur for vanity reasons. Veterinarians and some cat experts maintain that cats should only be shaved when it relates to concerns about their health or comfort levels.
Health concerns that would cause a need for a shave are mostly related to sanitary issues such as heavily matted coats, an excessive problem with hairballs, and cats that are overweight and unable to properly groom and clean themselves. The only other time vets agree it would be necessary to shave a cat is before a surgical procedure, which a veterinary technician will probably take care of.
What about during the hot summer months? According to veterinarians and the ASPCA, cat parents don't have to worry about their cat overheating when it gets hot outside because a cat's fur acts as a built-in insulator. It allows them to regulate their body temperature so they can stay cool when it is hot and warm when it is cold. Even with this neat ability, she will likely move to a shadier area if the heat gets uncomfortable for her.
Another reason cat parents might choose to shave their cat is to reduce the amount of shedding around the house. While this is definitely a by-product of being a cat parent, it might be difficult for people with allergies to deal with. However, before resorting to shaving, it's recommended to employ some good pet grooming habits first.
Frequent brushing can help reduce the amount that your cat sheds and be an enjoyable bonding experience for both of you. Try investing in a grooming glove or a brush like the FURminator, which is an extremely affordable tool to add to your grooming arsenal and is said to reduce shedding by up to 90 percent!
Is It Okay to Shave Them Yourself?
It is recommended that cat parents take their cat to a professional groomer when it comes time for a shave. As professionals, they are experienced in handling a cat while wielding a razor, so cat parents will be less apt to worry about their cat's safety.
While safety is one of the most important elements for a cat parent to consider when grooming their cat, paying for frequent trips to a the groomer can be taxing on a cat parent's budget.
It's understandable to want to minimize these costs as much as possible. One of the easiest ways to do that is to clip her fur in the comfort of your own home.
If you decide to take over this part of her care, you must do the necessary research to ensure you know the proper steps. Investing in the best cat hair clippers will ensure you both stay cool, calm, and collected – not to mention free of injury!
This might interest you: How to restrain your cat before you clip her nails.
Have the Right Tools
If you choose to shave your cat at home, it is essential to have the right tools. This means investing in reliable grooming clippers. While it might be tempting to just use the same clippers you have for human hair (human clippers), buying clippers specially designed with pet hair, or in our case, cat hair in mind, is going to benefit you in the long run.
There are a lot of clippers on the market, and it can be hard to choose which one will work the best. Don't be afraid to shop around to find good quality clippers that fit your budget. Amazon is always a good place to start because you can read what others have thought about the product.
One of the most highly reviewed and trusted brands of clippers is Wahl. They have several versions, so cat parents can rest assured they will find a good fit. People love how easy the clippers are to use as well as how well they tackle matted fur.
The Pet-Pro Cat Hair Clipper from Wahl is extremely affordable. In contrast, Wahl's ARCO SE Professional Cordless Hair Clipper Kit is going to be more expensive. Both clippers are said to be very quiet, making it less likely that she will be startled by the noise, and both kits come with almost everything you need to get the job done. The fact that it's not a corded clipper just makes it even easier because you don't have to worry about it getting caught up while trying to wrangle your cat with one hand and clip her fur with the other.
Sminiker also makes highly rated clippers that are just as affordable as Wahl's Pet-Pro Hair Clipper. Still, unlike Wahl's version, the Sminiker one has the added benefit of being cordless as well as inexpensive. Cat parents like it for the same reasons as Wahl's clippers – it's easy to use, low cost, and the makes minimal noise.
Clipping a cat's paw and fur can be a stressful experience for some cats, so another helpful item to have on hand prior to shaving her is a pair of heavy-duty gloves that will protect your hands and arms from scratches if she gets scared.
The Proper Way to Shave a Cat
Once you have the best cat hair clippers, there are steps to help make the process as easy as possible. Knowing the steps to take before starting will be beneficial to both you and your cat because it prevents errors, and you'll likely be less nervous. Also, keep in mind that having two people take part in the task of clipping her fur can be beneficial and make the process less stressful.
Step 1: Give Her Nails a Quick Trim [Cat Nail Clippers]
Even if you've purchased some thick gloves for the task, there is a possibility of her still being able to leave a mark through the gloves, so the first thing to do is to trim your cat's claw (cat's nail) to limit the severity of any scratches that may occur while you clip her fur.
Investing in a nail clipper or nail grinder is a must for cat parents. It can save the cost of paying the groomer or veterinarian to use their cat nail clippers.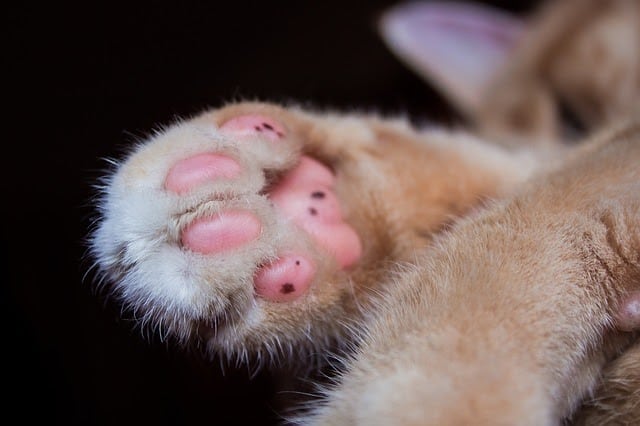 Step 2: Introduce Her to the Pet Clippers
The next step is to get her used to the sound of the pet clippers. This step is very important, especially if you have an anxious cat or one that is easily spooked. Regardless, you definitely don't want to just go in with no warning whatsoever because that will scare her and cause injury to you both.
Step #3: Hold Her Skin Taut
Once she gets used to the noise of the pet clippers, it's time to get to work on clipping her fur. The technique depends on the purpose of the trim, as aesthetics can be different than shaving for health reasons.
No matter the reason for shaving, it is always best to start at the top, holding the skin taut to prevent injury, and work your way down her body. It's also recommended to leave the fur on her tail as is.
Step #4: Don't Rush Through It
Being shaved will likely be a stressful experience for her, so take your time. It's also a good idea to take frequent breaks and reward her with treats for her good behavior.
Greenies Feline Natural Dental Care Cat Treats | Chewy
Designed to help clean teeth, reduce tartar buildup and freshen your cat's breath, these crunchy treats are made with natural ingredients plus added vitamins, minerals and other nutrients that make them a nutritionally complete and balanced snack for an adult cat.
Check Price
Buy at Amazon.com
We earn a commission if you click this link and make a purchase at no additional cost to you.
Running the grooming clippers for an extended period can cause the blade to get hot, so taking breaks also prevents the sharp blade from burning her skin.
If you're having a hard to completing the job, celebrate the victory of getting as much of it done as you did! You can always pick up right where you left off after a few hours or even the next day. That's one of the benefits of shaving her yourself rather than taking her to a professional groomer!
Put Her Well-Being First
No matter your reasons for choosing to shave your cat, the most important thing to keep in mind is her overall health, happiness, and well-being.
If she's an indoor cat, make sure you have a sunny area for her lounge when she gets cold sans fur. If she spends a long time outdoors, it might be best to leave her furry cat's coat as is to prevent sunburn and other injuries.
If you're unsure about whether or not you will be able to shave her fur yourself, don't attempt it. As nice as it would be to save the money you pay for grooming tools and fees, it's better to leave it to the professionals than risk an injury!
Brand
Features
Snag Free Cutting
Cuts through thick hair
Self Sharpening Blades
Ergonomic Design
Titanium Blades
High Precision
Super Quiet
Ideal for Small Animals
5-in-1 Blade Adjust
Convenient Use
Slim & Lightweight
Specs
PowerDrive
Corded
5 Year Warranty
Rechargeable
5-6 Runtime
Input Power 110V
Rechargeable Battery
80 Min Runtime
5,500 Strokes PM
Package
Blade Guard
Case for Storage
Oil
Brush
Scissors
Styling comb
Mirror
Four guide combs
Pet clipper
Nail clipper
Nail File
AC Power Adapter
Rechargeable battery
Brush
Stainless steel scissors
Comb Attachments
Manual
Cordless clipper
Blade set
Storage case
Charger
Guide combs
Cleaning brush
Blade oil
Instruction book
Price
The Pet-Pro is $37
The Sminiker Clipper is $25
The Wahl ARCO is $115
FAQ
Can I use the same hair clippers on my dog?
Generally speaking, yes. Pet clippers are suitable for both cats and dogs. The length they take off is dependent on the safety guard attachment.
Can I use human hair clippers on my cat?
No, human hair clippers aren't strong enough to cut through thick animal fur. Unlike humans, animals often have double coats or very thick hair. The clippers will likely get jammed, and that could hurt your furry friend.
Recommended Reads: