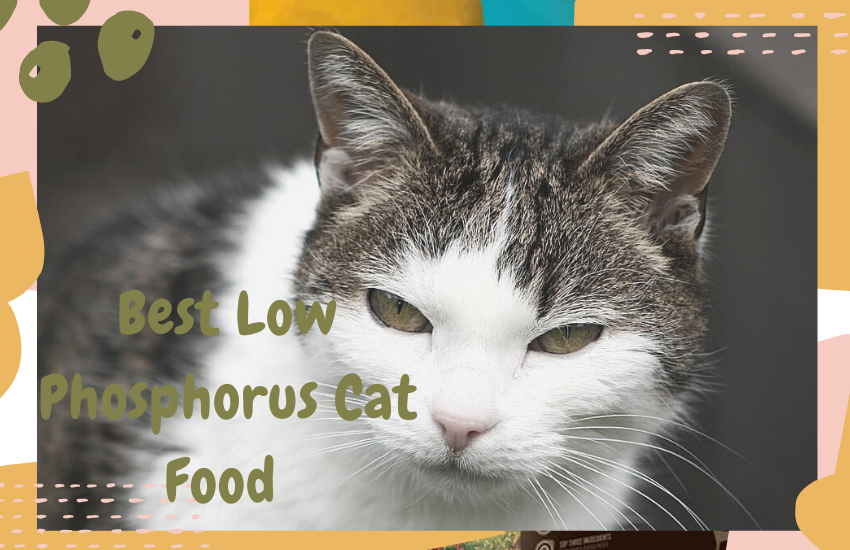 The kidneys in healthy cats have tiny structures that are referred to as 'nephrons' and these nephrons are what removes the toxins and waste. If your kitty can kidney disease, the nephrons in your cat's kidneys are working at a reduced rate (or aren't functioning at all), which can lead to a cause of other serious health complications.
There may have been some medications prescribed to your cat to help manage the symptoms of kidney disease, but pairing a healthier diet along with the medications your cat is taking can help to drastically slow down the progression of kidney disease.
What Are The Symptoms of Kidney Disease in Cats?
The development of kidney disease in your feline with reduce their ability to get rid of toxins through their urine, which can lead to a collection of toxins and waste in your cat's bloodstream.
The two types of kidney disease are:
Chronic kidney disease (CKD): This type of kidney disease causes the kidneys to slowly decline.
Acute kidney disease: The decline of kidney function happens suddenly.
Some of the symptoms that cats with kidney disease show include:
Diarrhea
Vomiting
Excessive thirst
Decrease appetite
Lethargy
Weight loss
Bad breath
If diagnosed early enough, you and your veterinarian can work together to develop a plan to slow the progression of your cat's kidney disease.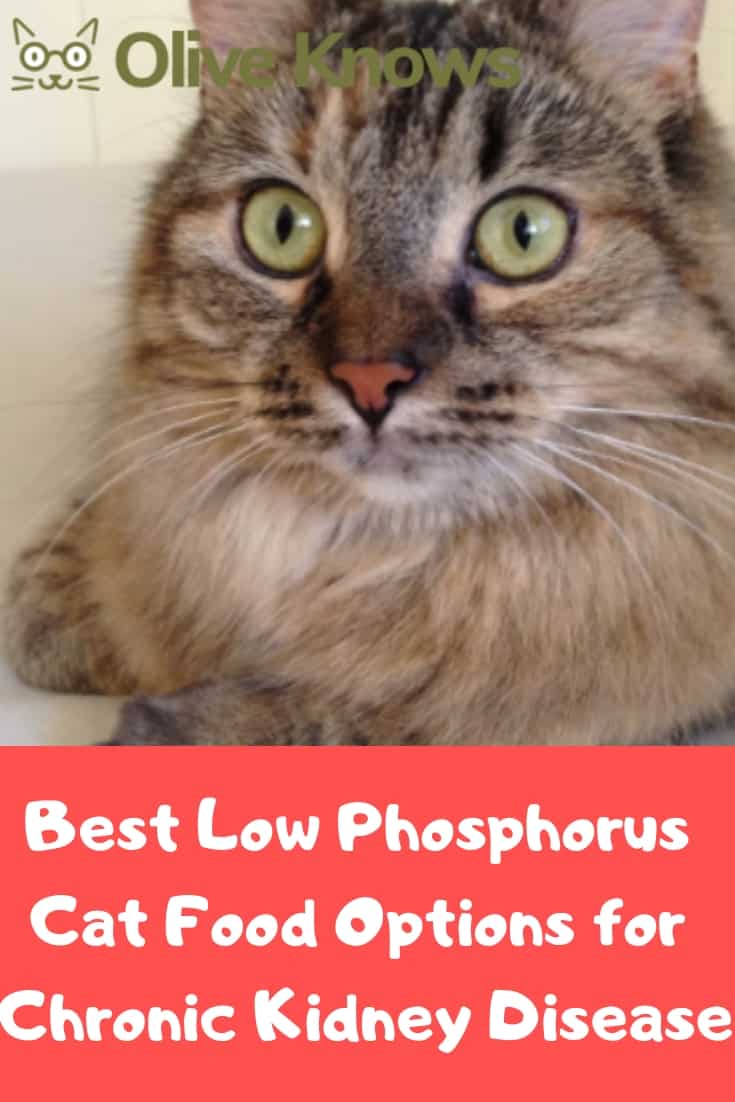 Why Should I Feed My Cat Food With Low Phosphorus Levels?
Phosphorus is a mineral that is found in the majority of pet food options, especially since it's an important substance that is needed to maintain a healthy feline. The kidneys are responsible for managing the amount of phosphorus that is in the bloodstream of any mammal.
In cats that have a kidney that's struggling to function or a kidney that is disease, phosphorus level isn't properly managed, which causes the levels of phosphorus and other toxins to build up in the bloodstream (referred to as hyperphosphatasemia).
To avoid further health complications down the road and to increase the life span of your cat that has kidneys that are declining in function, feeding your cat foods that are lower in phosphorus levels can help to some of the stress off of your cat's kidneys. In other words, feeding your cat foods that are low in phosphorus will keep your cat healthier and happier for a long period of time!
Will Changing My Cat's Diet Improve Kidney Disease?
Feeding your cat a kidney diet that consists of food that typically has low protein, phosphorus, sodium, can help to positively change your cat's health while also providing great kidney support for your kitten by declining the progression of the kidney disease.
Ensuring that you're feeding your cat low protein cat food as well as lower amounts of sodium, and phosphorus and focusing your attention on giving your cat food in fiber, antioxidants, and water-soluble vitamins is a common treatment that is used to slow the progression of chronic kidney disease.
What are pros and cons to feeding my cat specialized cat food?
| | |
| --- | --- |
| Pros of feeding your cat specialized food | Cons of feeding your cat specialized food |
| Feeding your cat low phosphorus food can slow down the progression of kidney disease | May take a long time to introduce a new special food to your cat |
| Will encourage the consumption of high-quality protein, which cuts back on the production of toxins | Picky eaters may not enjoy the taste of low phosphorus cat food |
| With the management of the disease through diet, your cat may have a reduction of symptoms and gain weight back. | Not as commonly found as regular cat food, which may result in higher pricing |
| Helps to reduce the toxins and waste build up in the bloodstream, eliminating the possibility of other health conditions. This may help your cat to live a longer, happier life. | There is no 'one-size-fits-all' option, so you may have to try a selection of options to find which one works best for your cat |
Best Wet Foods for Cats With Kidney Disease
The Fussie Cat Premium Chicken with Vegetables in Gravy Cat Food is made with all white meat chicken and veggies but contains no seafood or grains. The Fussie gravy cat food is made in a manufacturing plant, so the ingredients that are put in this cat food are safe to humans to consume.
This DHA rich pet food contains low amounts of ash, magnesium, and phosphorus, which helps to support urinary tract health by lowering urine pH levels. Be aware that if your cat doesn't eat vegetables, you will most likely have a hard time feeding this to your feline, as there are vegetables mixed in with this cat food.
If your cat is critically ill or is recovering from being critically ill, the Clinicare Feline Liquid is one of the best low phosphorus cat food/ meal replacement, however, it's only meant to be used under veterinarian recommendation.
This liquid cat food contains minerals, vitamins, electrolytes, and has a limited amount of protein to help get your cat back to functioning and feeling healthy.
Our Pick
Clinicare Feline Liquid Renal Care | Amazon
CLINICARE® Canine/Feline Liquid Diet, is formulated to meet the nutritional levels established by the AAFCO Dog and Cat Food Nutrient Profiles for adult maintenance.
Buy at Amazon.com
We earn a commission if you click this link and make a purchase at no additional cost to you.
If your feline prefers a pâté texture when it comes to their wet cat food, this savory chicken flavored food may be more up their alley. This wet cat food was formulated especially for older cats, as it offers balanced nutrition for kidney support and other organs as well.
In addition, Hill's Science included a high-quality ingredient in this cat food, which helps to ensure easier absorption of nutrients.
The Purina Pro Plan Veterinary Diets NF Kidney Function Cat Food has been specifically formulated to help reduce the symptoms of declining kidney function and to help prevent the kidney function from declining any further and kidney failure.
This wet cat food has reduced sodium, low levels of phosphorus, a small amount of high-quality protein, and omega-3 fatty acids!
Best Dry Foods For Cats With Kidney Disease
If your cat only eats one type of flavor, the Wellness CORE Natural Grain-Free Dry Cat Food comes in several flavors for your car to enjoy, including; Chicken, Herring, Turkey, and Whitefish.
This cat food is 100% natural is free of grains and contains turkey, herring, whitefish, chicken, cranberries, and salmon oil to help support your cat's general health.
In addition, this dry food has been fortified with antioxidants, vitamins, flax omega, minerals, and probiotics to help encourage a healthy coat and healthy skin for your feline!
The added B-complex vitamins that are used in the Purina NF Kidney Function Cat Food help to encourage healthy cat energy levels for your cat.
This balanced cat foot also has low protein and minimized levels of salts, and phosphorus, as well as added potassium to help reduce the likelihood of renal disease and renal failure. In addition, this dry cat good also helps to promote a healthy urine pH level.
The Cordyceps Sinensis extract used in this VertriScience Laboratories Renal Diet Essentials is stated to help increase kidney function, a toxin removal process, and energy levels.
If you're looking to get your hands on cat food that helps to maintain renal support to reduce the likelihood of your feline developing kidney problems and kidney failure later down the road.
Unlike other cat foods on this list, the Hill's Prescription Diet c/d Feline Urinary Tract Multicare has formulated their cat food with controlled levels of phosphorus, calcium, magnesium, and oxalate to help prevent the building blocks of bladder stones and crystallization.
Rich in Omega-3 fatty acids, this dry cat food also has added potassium citrate to break up the formation of bladder stones, as well as higher levels of vitamin B6 to limit the formation of oxalate.
What Is a Healthy Phosphors Level For My Cat?
Depending on the age of your cat, your cat's phosphorus laboratory range should be between 2.5 mg/dl to 7.5 mg/dl. As a kitten, your cat should be hitting in at around 7.5 mg/dl, but as your cat gets older, should be reaching towards the lower end of that range.
When feeding your cat that has CKD or declining kidney function, you should be feeding your cat 0.7- 1.26 grams of phosphorus per 1,000 calories.
Tips to Help Transition your Cat to Eating Low Phosphorus Food
If your cat is a picky eater, transitioning your pet to a new diet with food that has lower phosphorus levels can be tricky. Here are a few tips that can help make the transition a little bit easier for you and your cat:
Try introducing the new food to your cat gradually, introducing portions of the new food mixed in with their old food to your cat in larger sections over a period of time.
Warming the cat food slightly may help to make the food more appetizing to your pet.
If your cat is used to being fed treats, try feeding your cat foods that have a higher protein to phosphorus levels, such as egg whites, beef, shrimp, tuna, or almond milk.
Make sure to stay patient with your cat, even though the transitioning process can be frustrating.
Make sure that your kitty is staying hydrated! Always have fresh, cool water easily available to your cat and consider switching over wet food that has a higher moisture content.
Frequently Asked Questions
Question: Is dry food bad for cats with kidney disease?
The dry food itself is not necessarily bad for cats as long as it follows kidney diet standards, however, when cats eat dry food they tend to drink less water which in parallel increases the risk of chronic kidney disease (CKD) and urinary tract diseases.
Question: Are cats in pain with kidney disease?
Unfortunately, it's likely that the cat is experiencing a form of pain, however, cats do not display any signs of pain even though they might be experiencing it
Question: Can you feed your cats a renal diet if they don't have CKD?
It's not really necessary to feed healthy cats a renal died, but it's not harmful either. In fact, choosing a high-quality kidney diet for your feline not only has a chance to prolong its life, but it will promote healthy and happy living as well.
Question: Is catnip safe for cats with kidney disease?
Studies suggest that catnip is safe, even for cats with CKD, so you shouldn't worry that catnip will aggravate it.
Question: Do cats with kidney disease urinating outside of litter box?
If your cat is urinating outside of the litter box it may be something to be concerned about. Common causes for cats urinating outside of their litter box may be urinary tract infection, kidney disease, diabetes, arthritis, etc.
Conclusion
Treating a cat that has problems with their kidney function can be difficult, especially if it seems like your cat's health is taking a decline.
Having your kitty being looked at by a veterinarian on a regular basis and maintaining consistency by feeding your cat proper foods that are low in phosphorus level can help slow the progression of kidney disease.
Recommended Reads