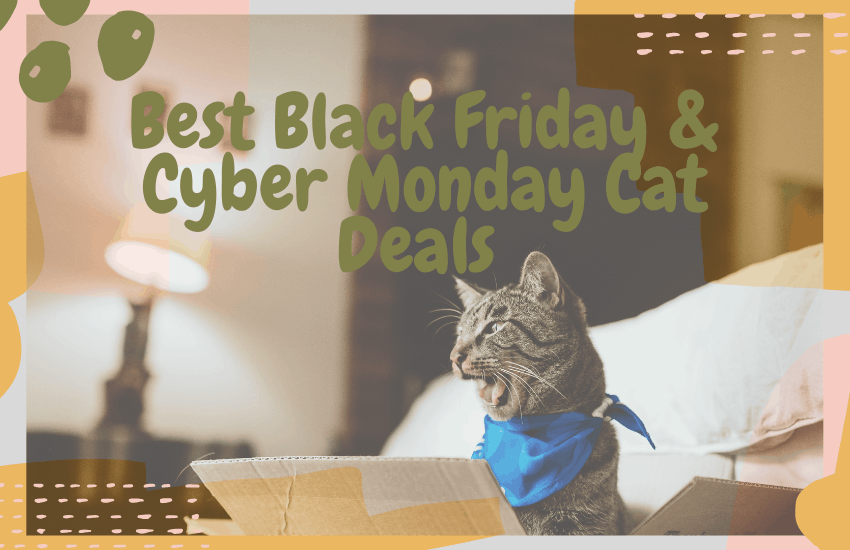 Cats are taking over the internet. I feel like that was their plan all along. Soon enough, their overlords will rule the world, and we'll be nothing but subjects in a cat monarchy full of furry rulers.
Who's with me? At this point, there's probably nothing we can do to stop it, so we may as well join in the fun. And what better way to join in the fun than to check out the best Black Friday and Cyber Monday cat deals?
You can find deals on everything you need for your cats this holiday season. You can stock up on food and grooming supplies or you can buy fun things like accessories or toys.
Cat lovers unite to support the cause. Olive Knows has all the latest deals and we've scoured the internet to keep you updated on everything there is to do with cats this weekend.
We will continue to search high and low for all the right deals for you so keep checking back and reference our site for everything you and your cats need this year.

Top Black Friday & Cyber Monday Deals
With the best Black Friday and Cyber Monday deals, you'll get all the best discounts on everything your furry friend needs. There's no better time to stock up on just about everything so you can save money and everyone will be happy.
Your cat will love you if you take advantage of these deals to get the best cat supplies and everything else. Or, maybe not. I mean, he's a cat, so you never know.
Top Black Friday & Cyber Monday Deals on Cat Food
Your cat needs food, and maybe now is the time to stock up on that really expensive stuff you've vowed to feed her because it's super healthy and makes her coat super soft. You can surely afford it now that it's so deeply discounted.
Your cat is looking at you now. Waiting patient
ly. He wants you to click the button. Go ahead. Buy the food. It's not a trap. Don't worry.
Don't forget treats and catnip, either. Your cat will be forever grateful, or at least won't hate you for another day.
Don´t worry anymore about forgetting to feed your cat on time, this PETLIBRO Automatic Cat Feeder can give you a hand, and it's now available with a 5% coupon discount. 
Top Black Friday & Cyber Monday Deals on Grooming Supplies
Come on. Is this even a thing? Does your cat let you groom her? Or does your cat simply tolerate you living in her presence? Eh, either way, you can still stock up on everything you need to keep her beautiful.
You can find brushes and mitts that you can use to trick your cat into letting you pet him. That feels like a win/win.
Whatever it is that you feel like you need for your little buddy, you can get it amid the myriad of deals this weekend.
Top Black Friday & Cyber Monday Deals on Cat Toys
If your cat loves toys (and what cat doesn't?), you'll want to take this opportunity to stock up on everything you need to keep your cat entertained. From laser pointers to scratching posts, you'll find a deal on whatever it is that you want.
You can get toy mice, feathers, and all of those other crazy things that cats find hilarious. And it's hilarious to watch them play with them, so it's like a toy for you, too, human.
Throw an automatic treat dispenser in there, as well, so you can ensure that your sweet friend has everything they need while you're not at home.
Top Black Friday & Cyber Monday Deals on Cat Accessories
Fill this category in with whatever weird stuff you're into. I mean, hey, no judgement. Do you like to dress your cat up in bowties? Go for it. Make sure he has one for Christmas and New Year's!
Do you need a new food and water bowl? You better get two, just in case! And if your cat is one of those crazy felines who enjoys going on walks, get her a new harness full of bling so she can prance around the neighborhood and show it off.
Embrace your catness this Black Friday and Cyber Monday with all of the best deals on cat accessories, because there's no limit to the things you'll do for (or to) your cat. We all know it. Just go ahead. No one is looking.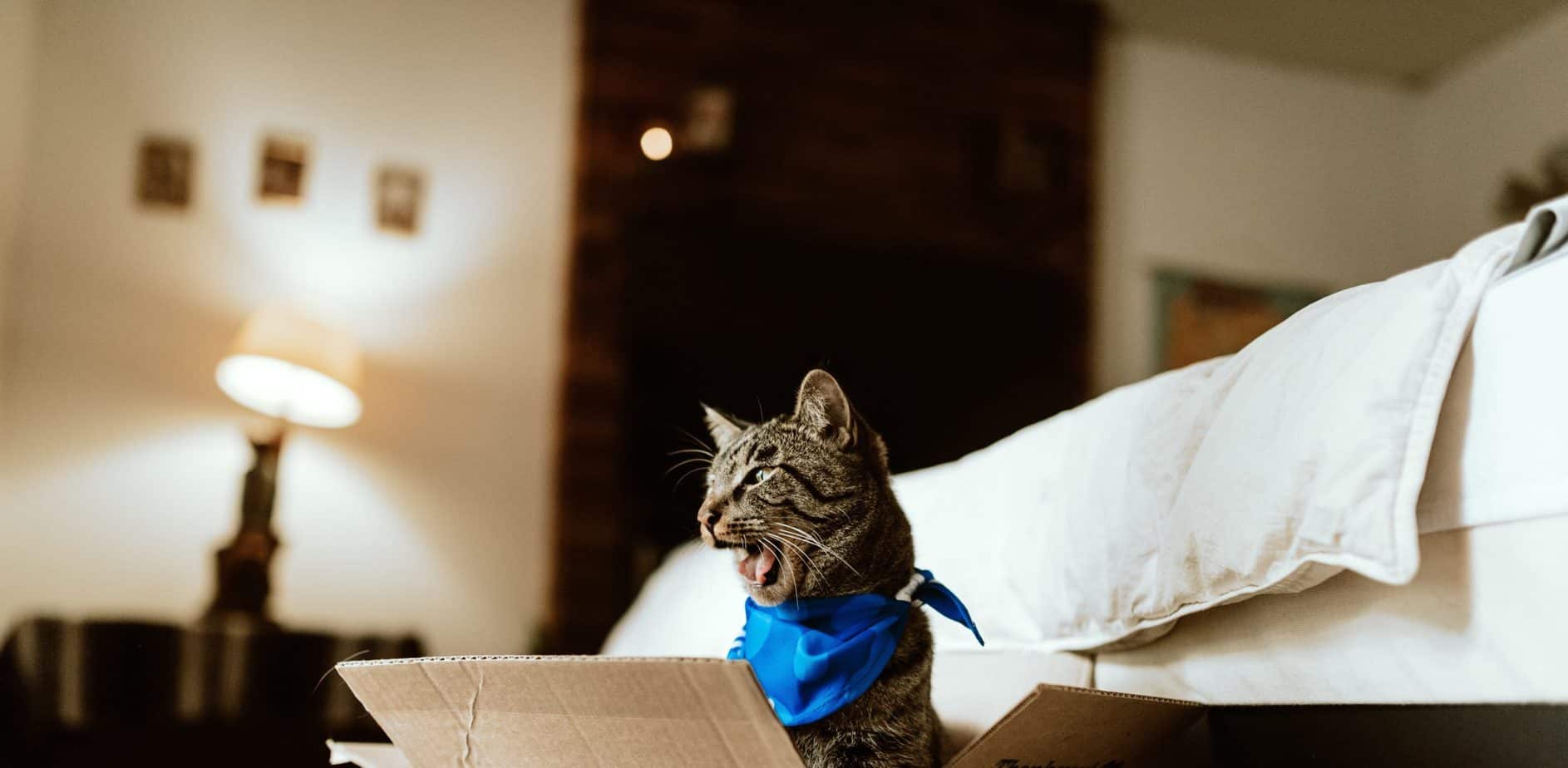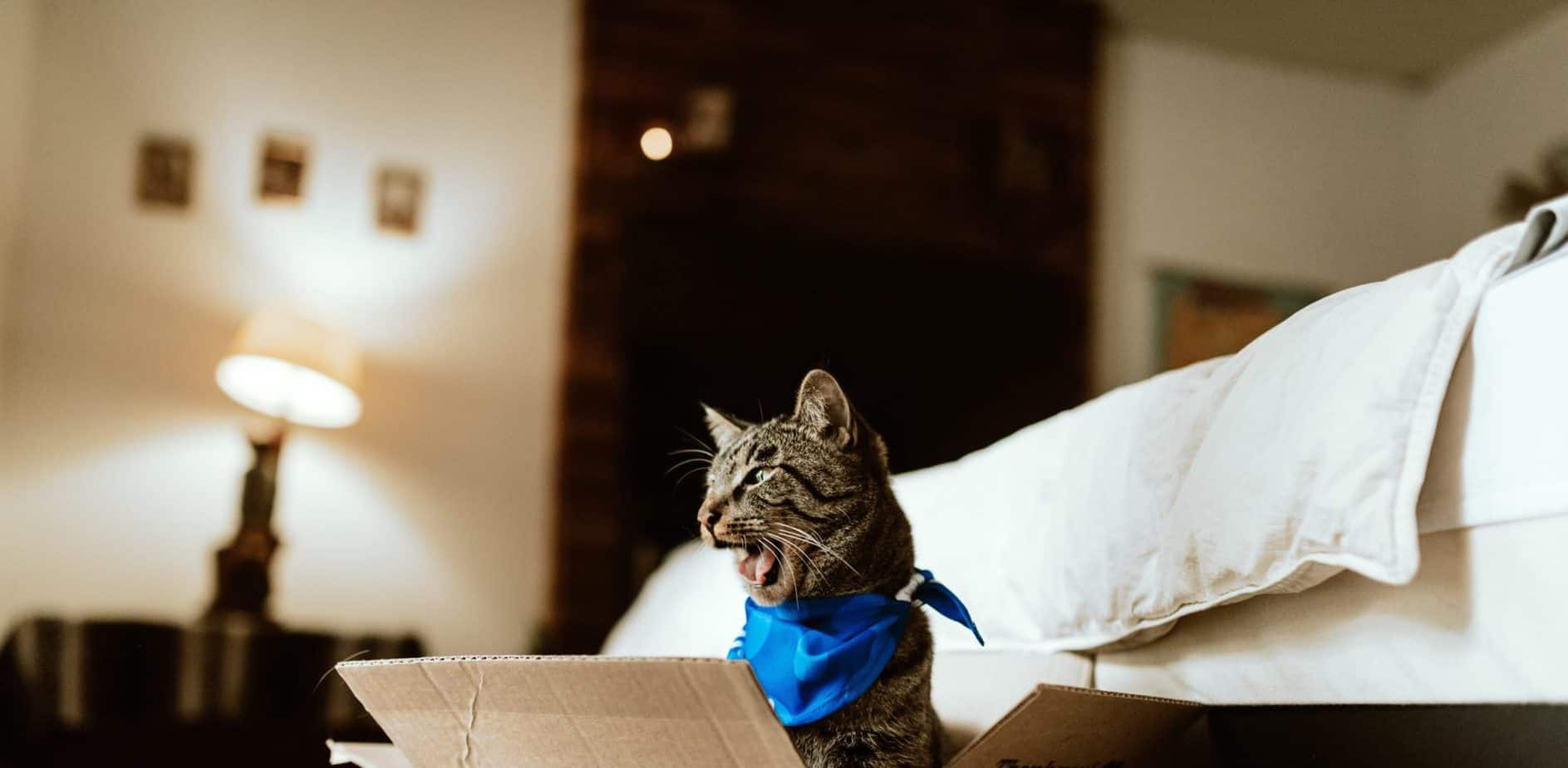 FAQ
If you're looking for the best Black Friday and Cyber Monday deals on everything cat related, but you're just not sure where to look, you've come to the right place. These frequently asked questions should help you out.
What is Black Friday?
Black Friday is the Friday after Thanksgiving. Most retailers offer huge sales on all of their items so you can save a ton of money. Everything is first come first serve and you're often limited to one item per person.
People will be lining the streets to get their chance when the doors first open. Some stores will be offering deals the day before Thanksgiving. Some stores will open up the evening of Thanksgiving, and others will open bright and early the Friday after.
You may even be able to catch some deals online, but no matter where you get your favorite deals, you can be sure you'll be competing for them with a lot of other people.
Why is it called Black Friday?
Being 'in the black' is the term retailers use when they exceed their sales requirements for the day. Because the day after Thanksgiving is always such a huge day for shopping, retailers are commonly in the black, so they began referring to the day as Black Friday.
They began to offer huge savings on their items to get even more shoppers in the door. They make a ton of money on these days by offering these discounts, and it's even better than when they didn't offer sales.
What is Cyber Monday?
The Monday after Black Friday is called Cyber Monday. Most online retailers offer only deals on this day. It's a fun way to get some of the same deals as Black Friday, all while staying in your jammies on the couch.
Sometimes the deals are the same and sometimes they're different. You can still get a lot of shopping done, save a lot of money, and take advantage of tech deals and small gift items.
Will Cyber Monday have better deals than Black Friday?
As a general rule, Cyber Monday has better deals on tech items and small gifts, while Black Friday is reserved for big ticket items and new releases. That's not to say there aren't exceptions, but if you're looking for things for your cat, you may be surprised by what you find.
Final Thoughts
Don't forget your furry friends this holiday season. Stock up on necessities and throw in a few extras by checking Olive Knows. We've looked all around for the best deals for you and want to make sure you don't miss out.
Bookmark this page and keep checking back. Your cat will thank you. We think.
Continue reading: