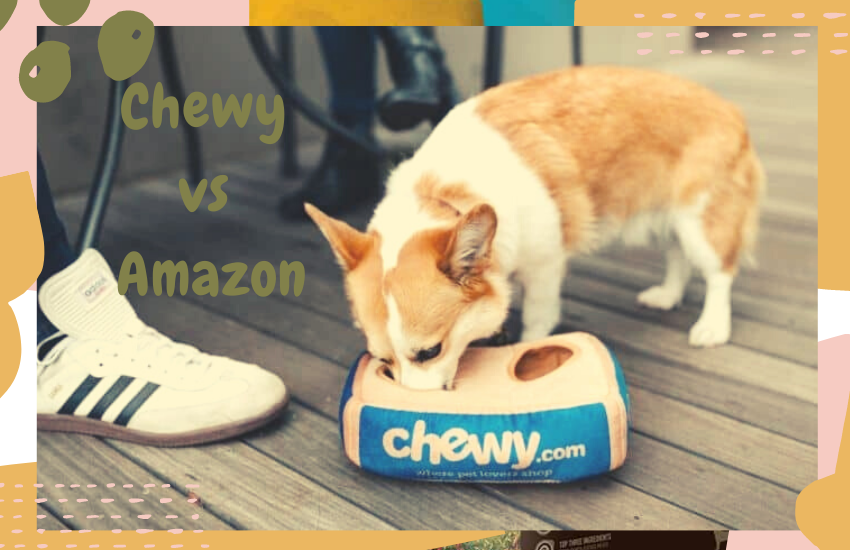 People that take on the challenge and responsibility of a pet owner should be aware that this can turn out to cost them quite a lot of money in the long run. The majority of people that decide to get a pet to end up treating them as part of the family. That means they get to eat tasty stuff, sleep in comfy beds, and also get the shots and medications required to stay healthy.
My Bottom Line Up Front: Our family used to buy most of our cat food on Amazon, but recently switched almost completely to Chewy.com with their auto-ship feature. We ended up saving a bit more when I compare Chewy to Amazon for our monthly spend on pet food.
Considering that an animal is an expense that should always be on your monthly budget, it's important to find a pet supply store that can give you exactly what you need at a fairly good price. Two such online stores are Chewy, and Amazon's pet supply department.
People have been shopping on Amazon for the stuff they need for decades and are used to finding great deals on several types of products. But is this the case with pet supplies as well? Can Amazon go against Chewy and position itself as a true competitor in the cat and dog food niche, with a wide variety of products and good prices?
Do you Even Chewy?
If you haven't tried ordering through Chewy, you are missing out. It's our family's go-to for deeply discounted auto-ship cat food. Best of all, you can save 30% on your first order.
Save 30% on Cat Food
We earn a commission if you click this link and make a purchase at no additional cost to you.
Chewy Pros and Cons
Pros
There are savings available with subscription-based pet foods delivery.
Easy-to-navigate menu.
A wide variety of products.
Free shipping on orders above $49 (see details here)
Page with highlighted deals.
Good customer service
Cons
Some popular brands of pet products are missing (although it's improving)
Amazon Pros and Cons
Pros
A wide variety of products.
Subscribe and Save program can help buyers save 5-10% on their repeated orders.
Subscription is easy to cancel.
Great customer service and user experience
Cons
Shopping experience reliant on the actual seller.
Not an online pet store specifically for pet owners
Online Pet Food Comparison: Taking a Closer Look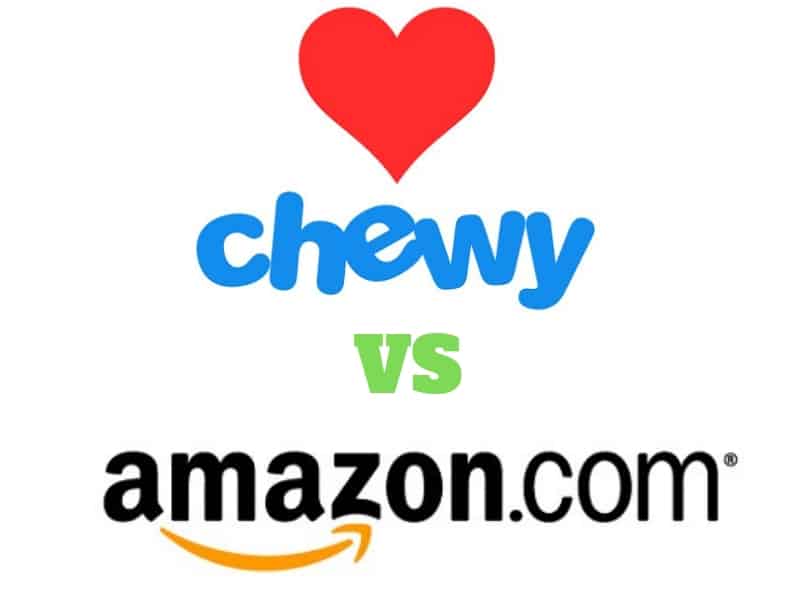 We're now looking at two online pet supply stores that seem to have a lot to offer but are also different in so many ways. Chewy is a website focused entirely on your pet, so all of the services and delivery options are focused on satisfying pet owners.
Amazon, on the other hand, is the largest online retailers in the world but didn't get here by selling exclusively pet supplies. That means that most of the terms and conditions of such products are subject to the overall Amazon delivery policy. So, which one of them is more suitable for you?
Chewy
Amazon
Convenient shipment deals and prices with Amazon's Subscribe and Save feature.
Some products are sold by third-party sellers.
Does not accept returns on products sold by third-party sellers.
Some items exceed the market price.
Check out the main differences between Wet Food vs Dry Food for your cat here.
Auto-Shipping
Both Amazon and Chewy offer some sort of auto-shipping service, which benefits return buyers that want to purchase from either seller on a regular basis. As far as Chewy's auto-shipping feature is concerned, you don't need any sort of paid membership. You can benefit from substantial discount opportunities that vary between 5 and 10 percent on selected brands. You can also subscribe to repeated shipments for prescription meds for your furry companion.
Amazon's service is called Subscribe and Save. A lot of products that are ordered through this repeated delivery service are sold at better prices compared to a one-time purchase. When you set up an auto ship service on one of the pet products sold on Amazon, you will always get the same price you initially paid when making your first order. So, if you decide to subscribe to auto-shipping on a product that is now on sale, you will always benefit from that price.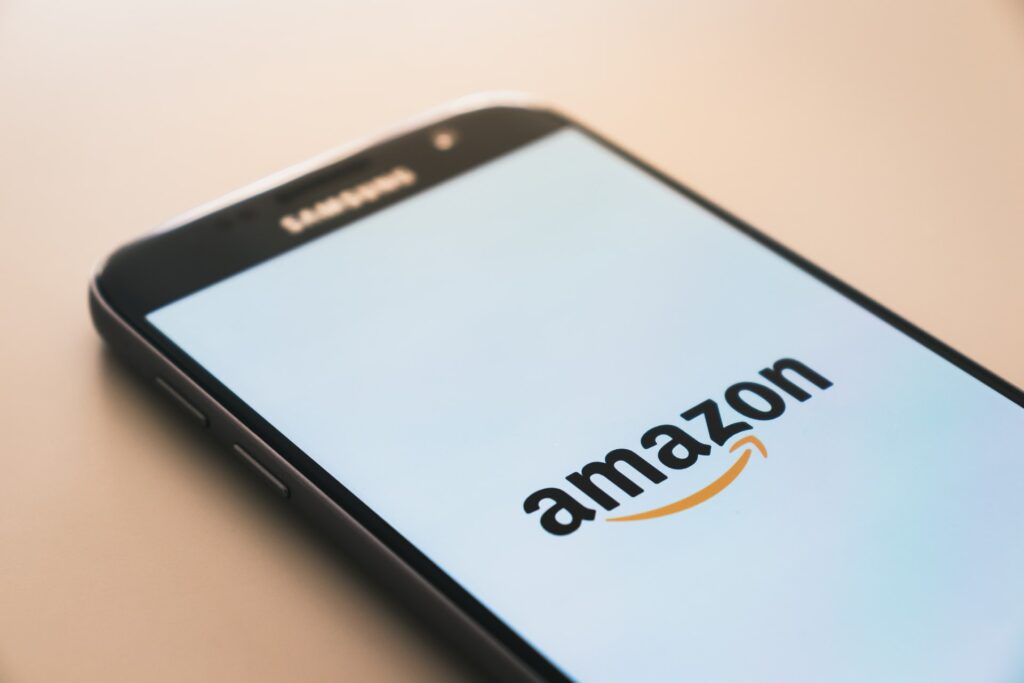 Chewy vs Amazon Price Comparison
For a very long time, Amazon has been the favorite for different products that people shopped for online. But when it comes to a niche as specific as pet supplies, will it manage to provide competitive prices to beat the likes of Chewy?
In general, they are quite comparable but let's check a few live examples:
Blue Buffalo Wilderness Chicken Cat Food
Purina ONE Tender Selects Cat Food
Customer's Voice
Pet Food and Supplies Variety
This is one chapter where customer opinions are pretty similar. Chewy is not the online store that provides the best variety of pet supplies, but neither is Amazon. Customers claim that the product catalog is average at best and that there are some major brands and items missing from both of these stores.
Shipping
Since Chewy and Amazon have quite different shipping costs and policies, customers' opinions are divided here as well. Chewy has received a lot of praise from Chewy customers related to its delivery and shipping services, mostly because it doesn't take too long to deliver non-prescription items. However, Amazon's products are subject to a different shipping schedule, depending on if it's actually Amazon that handles the delivery, or if you're purchasing items from another seller. Some customers were unhappy with products arriving damaged.
Bottom Line: Chewy or Amazon?
Do you Even Chewy?
If you haven't tried ordering through Chewy, you are missing out. It's our family's go-to for deeply discounted auto-ship cat food. Best of all, you can save 30% on your first order.
Save 30% on Cat Food
We earn a commission if you click this link and make a purchase at no additional cost to you.
As always, you are the best person capable of deciding if you want to go with Chewy or Amazon for your pet supply-related needs. Both companies offer quite a similar variety of products, and each of them has its ups and downs.
Probably the major disadvantage of shopping on Amazon is the fact that your buying experience is related to each particular third-party seller. This could really cause your experience to be varied from one product to another.
Chewy's, on the other hand, was purchased by PetSmart back in the spring of 2017, and buyers seemed to have noticed that change on many different levels. Older customers claimed that they like the customer service better "back in the day", and that a lot of major brands are no longer available on Chewy's website.
Bottom Line: I personally prefer the pet specific shopping experience and prices on Chewy.com here. Plus, they now are offering 30% off your first autoship order here (which is 2X what it used to be).
Further Reads