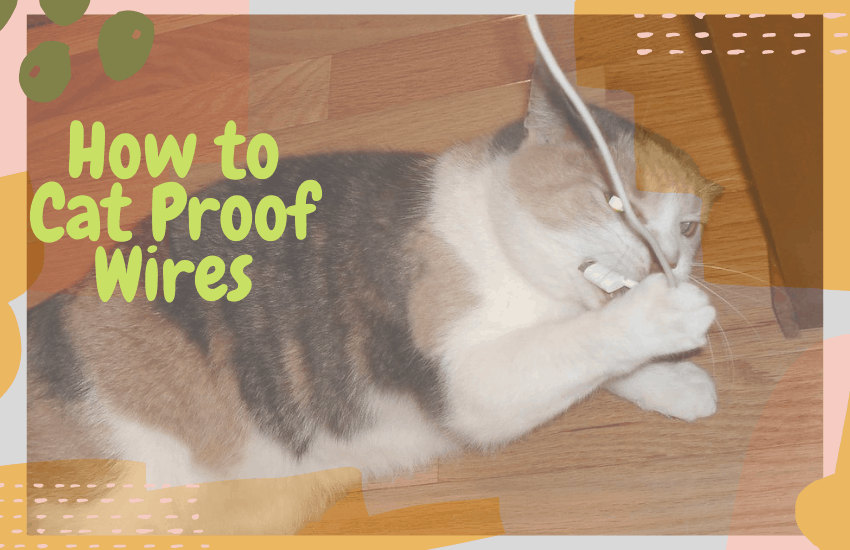 Cats are naturally curious and playful, no matter what their age. It could be a stuffed toy, a wind-up mouse, a brown paper bag, the good old box, or random wires that resemble as strings dangling in front of them. All these hold limitless potential for fun in the eyes of a curious feline.
Living with a cat (or cats) means having to cat proof your home at some point. There are regular items lying around the house that cats will find amusing and will play with for hours. It gets challenging, however, when a seemingly innocent playtime ends with some damaged goods or an injured kitty.
One of the most common problems is wires, from earphones lying on the couch, dangling from your bag, or attached to a desk lamp. These could all mean fun to your curious kitty and they might just enjoy getting all tangled in it, along with chewing some parts, leading to health and safety hazards.
Why Do Cats Chew on Wires Anyway?
As mentioned, cats are curious and they would surely try something that piques their interest. By biting into the item, they can gauge what it is and determine what is the best thing to do with it. Possibly, some questions that cats wonder about are, "is this something I can eat?" or "is this a threat?" The question remains, however, what is it with wires that cats just can't seem to get enough of? There are various reasons ranging from age, environment, and medical condition to name a few.
Age
Similar to infants, kittens explore the world around them through all their senses including their mouth. They would try to take a bite of it if they can and see if this is edible. Young kittens that are just starting to grow teeth may also find comfort in chewing, similar to how babies go through teething. To deal with this, cat parents can give kittens chew toys that are designed especially to be chewed on. Over time, this habit should wane as the kittens mature.
Environment
For cats of all ages, one of the possible reasons for chewing is that lack of mental and physical stimulation in the environment. The cat may be chewing wires out of boredom and may even be releasing pent-up energy. If this is the situation, introduce a more engaging environment for the cats that will challenge them mentally and also encourage playful physical activities.
Medical
One of the reasons why a cat may go through a chewing phase is because this is used as a way to ease discomfort. A cat may have an underlying medical or dental problem that needs to be addressed right away. For situations such as these, it is best for the cat to be checked by a vet.
The Risks of Cats Chewing on Wires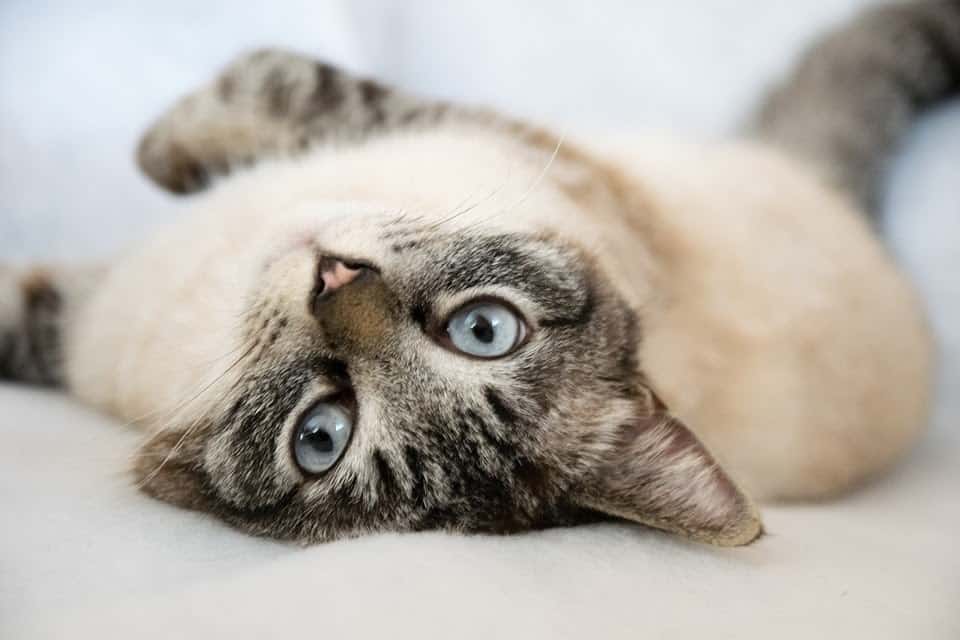 When left untreated, this behavior can lead to potential danger not just for your cat but also to the whole household. The risks can vary from health concerns for your cat to wires being destroyed, live wires being exposed to critically dangerous life-threatening scenarios.
Ingestion
As cats chew on the wires, they may accidentally ingest some of the protective layer covering it. Effects of these can vary from simple indigestion, vomiting, or intestinal blockage. For cats that have a habit of chewing on wires, observe them closely and immediately bring them to the vet when they display signs of ingestion of the wire covers.
Exposed Wires
Cats have sharp teeth and it will not take them a long time to chew through the wires. This is especially dangerous if the wires are connected to a live outlet as it can electrocute the cat or humans that will come in contact with it. Exposed wires also pose the danger of causing a fire, harming not just the cat but the whole household.
Electrocution
As mentioned above, exposed wires are a real danger in any home. As cats continue to chew on the wires, the risk for electrocution becomes more prominent. The effects of electrocution can range from minor shocks to a life-threatening condition that may cause immediate death. Cats that have suffered through electrocution (mild or serious), may display some symptoms such as coughing, bluish-tinged skin, difficulty in breathing, and abnormally fast breathing.
How to Stop Cats from Chewing on Wires
The good news is that there are various ways you can cat-proof your wires at home. Below are some recommended tips in order to keep your cats healthy, happy, and safe.
Easy Household Solutions
Essential OilsA simple solution of citrus such as lemon essence added to water may just do the trick. Cats are known to dislike the smell of anything citrus, hence spraying a bit of it onto the wires may just do the trick. You can either put the solution into a sprayer and spritz the wires lightly or put it in a bowl, dip a cloth, and wipe the wires with it. Other essential oils such as eucalyptus or lavender may work as well. Cat owners are advised however that this must be done carefully, as it can be dangerous for wires to get soaked in water. It is also important to wait for the wires to dry first before plugging them back in again.
Bubble Wrap / Foil Sheets / Double Sided TapeCats are creatures of habit, so introducing something new into their environment will surely send them scurrying away. Simply add sheets of bubble wraps or aluminum foil in the area where the wires are and watch how your cat reacts to the change in surface. For the double-sided tape, this is surely a sticky situation that anyone will definitely want to get out of. These can then startle the cat and hopefully discourage it from going back to the wires.
Commercial Products
Cat Deterrent SprayThere are cat deterrent sprays designed to keep cats away from certain items or places in the house. These sprays feature a scent that is off-putting for the cats, deterring them from coming close to the wires. Keep one of these sprays nearby and spray a little whenever the cat approaches the wires. Eventually, the cat will associate this experience with the wires and stay away from it.
Motion Activated Pet DeterrentFunctioning almost the same with the sprays but with a more technological edge, these motion activated sprays automatically deter the cats whenever a motion is detected. Some motion detectors use a specialized formula that is safe cats and sprays it on them automatically. There are also some motion sensors that produce sounds designed to startle cats – some produce alerts that are just audible to cats while some startle both cats and humans.
Pet Training MatsOften placed on flat surfaces, pet training mats are usually silicon-based mats with little nubs that are uncomfortable for cats to step on. Surround the wires with these mats and these just might be the solution in keeping cats away from chewing on the wires.
Change of Environment
Introducing Vertical SpaceSome cats use chewing as a way to ease boredom and to release unspent energy. Given that they are very playful and often enjoy running around, cats with a limited environment could either be bored or stressed. The answer to this? Vertical space! These could either be one of those readily made cat condos or cat furniture sold online. With a vertical space, cats will have places to run and climb around, allowing playful physical activity that also encourages a healthy body. Cats are also known to enjoy vertical spaces as a way of feeling safe and simply just looking through their "territory."
Treat PocketsAlong with physical activity, mental stimulation is also a good way to distract cats from chewing on your wires. One of the best and most fun ways of doing this is to introduce cat treat pockets, a kind of toy that sometimes comes with puzzles or pockets that pose various challenges to cats. After the challenge, there is a reward which translates into positive reinforcement for the cats.
Keep it Out of SightA simple yet practical way of keeping cats from chewing on wires is to simply keep it out of sight. When the wires are no longer visible to the cat, they will no longer be curious about it. This can easily be done by bundling the wires together with a cord or a string and just hiding them behind a furniture. There are also cord wrappers that can easily be bought online that acts as a protective measure for the wires, making it difficult for cats to chew on them.
As mentioned above, there are many reasons why cats develop a habit of chewing on wires ranging from age, lack of stimulation in the environment, or an existing medical condition. The good news is that this can be fixed through various methods, depending on the cause. Tthe solutions could be as simple as hiding the wires from the sight of the cats to introducing a change in their environment, such as a cat app to keep them busy, to maybe even paying the vet a visit to determine other possible causes. The important thing is being aware of the behavior of your cat, understanding its causes, and going through the best solutions to address their issues.
With the habit of chewing on wires eliminated, cat parents can be at peace knowing that their wires and especially their cats are safe. After all, having a pet includes some responsibilities similar to having a child and for those with cats, this includes making your home a safer and better place for your feline friend and for all.
Recommended Reads: