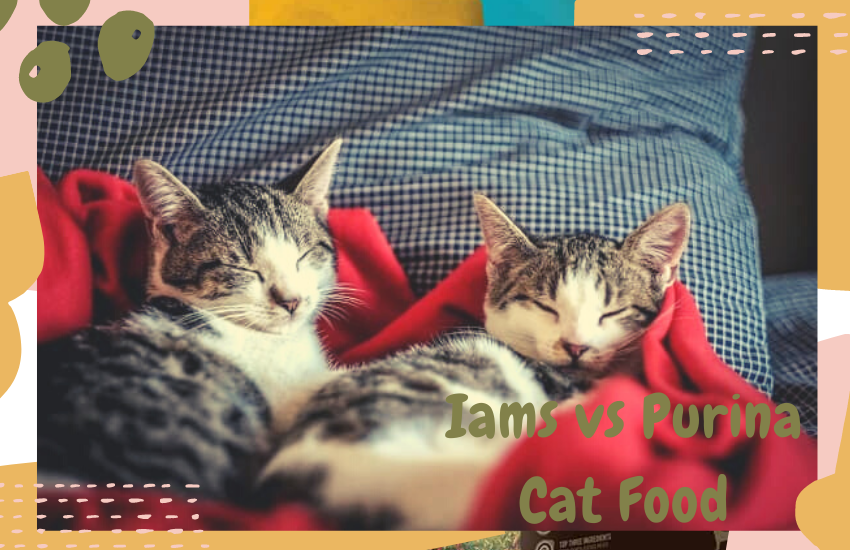 For most people, pets are pretty much an integral part of the family, and sometimes some people see their pets like their baby. We share a very special relationship with our furry little friends.
This means we all want the best for our furry friends and will spend any amount of money to get them the best quality in everything. And choosing the best pet food brand is no exception.
Choosing a healthy diet for our cats can be an intimidating process. For our little feline companions, food can be quite a dicey issue. Cats have very specific requirements for their dietary nutrients.
In the wild, most cats are purely carnivorous, and this remains true even for their domesticated counterparts. Therefore, while it may not outright harm them to feed them the kind of vegetables we eat, or even dairy products, providing them with the right source of nutrients from the right type of food is extremely important.
Main Differences Between Iams vs Purina Pro
The Main Differences Between Iams vs Purina Pro are:
Purina Pro typically uses around %5 more protein for both dog and cat foods, whereas Iams has less protein across its food products
Purina Pro is the more allergen-friendly option, whereas Iams still offers allergen-friendly food products it's more typical for Purina Pro
Purina Pro is the more expensive option of the two, whereas Iams is less expensive in general
Commercial Cat Food
This is where commercial cat food comes in. Certain nutrients, including a lot of vitamins,  essential amino acids and omega fatty acds, can be degraded by the temperatures, pressures and chemical treatments used during the manufacturing process, and hence need to be added after manufacture to avoid nutritional deficiency in your cat.
For example, taurine is an example of a particular amino acid that is found in meat. During processing commercial cat food, however, this taurine is degraded, which can result in vitamin and protein deficiency in your cat. Therefore, companies will produce synthetic taurine to be added to the meat product later.
Long-term taurine deficiency is extremely dangerous to cats and can lead to a variety of diseases and illnesses such as retinal degradation, loss of vision, and cardiac arrest.
So with all the options available in the market today, how do we figure out which is the best option for our cat? Pet stores these days sell targeted cat food to address specific needs, including cat food for young cats, old cats, fit cats, couch cats, sick cats, obese cats, active cats, and so on.
Companies such as Iams and Purina have come up with even more options in these, that are specially formulated to be the most effective. Read on as we talk about what the dietary requirements of cats are, and how either Iams or Purina cat food can fit into your cat's needs.
The Building Block Of Life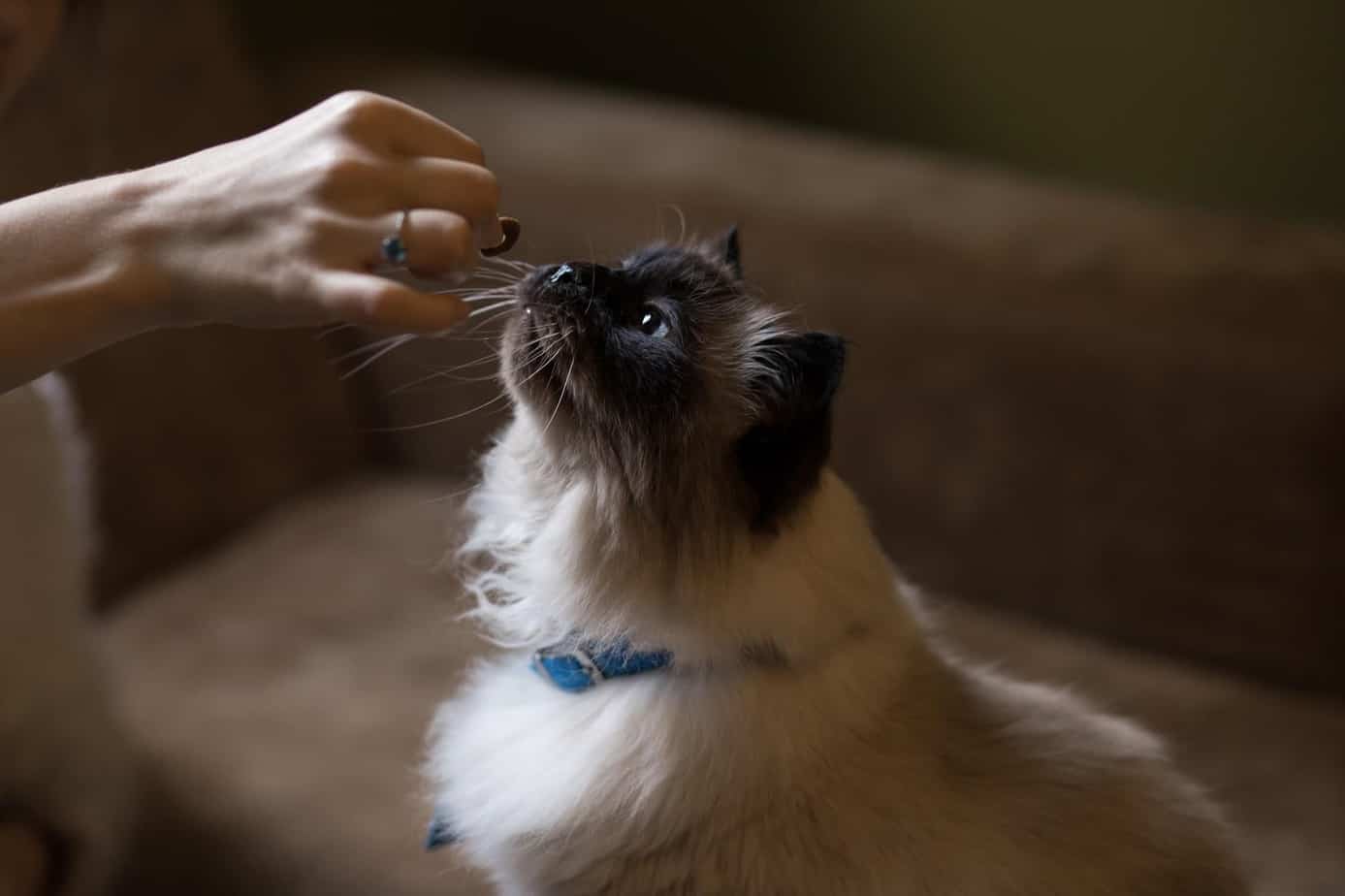 Food is the nutritional fuel that powers your cat's internal engine.  Food is made up of proteins, fats, carbohydrates, vitamins, minerals, other nutrients, and water, and for optimum health, these nutrients must come from high-quality sources and must be present in your cat's diet in specific proportions. Each nutrient supports specific bodily functions that contribute to physical and mental health.
There's a lot of conflicting information out there about proper nutrition for cats, and despite their best intentions, many pet owners don't know what's really in the food they buy.
With debates raging about protein and carb balance, plus brands throwing around buzzwords like 'premium' and 'all-natural," it's easy to get misled.
What Kind Of A Diet Do Cats Need?
Like big cats, their wild counterparts, domesticated cats are obligate carnivores. This means they are true carnivores and require the nutrients present in animal flesh to fulfill their dietary requirements.
Even domesticated cats will relish freshly killed meat from rodents, rabbits, amphibians, birds, reptiles, and fish, but cats are also opportunistic feeders and will readily take cooked food.
They will also take dry food when offered provided that food is palatable. Therefore, the natural diet of cats does not contain any vegetable matter, although domesticated cats will not outright refuse vegetable matter given to them, this is not their natural diet and hence must be avoided where possible.
One exception to this is that cats have been known to eat certain plants and grasses occasionally, usually as an emetic (a substance that causes vomiting).
Cats are unable to synthesize some essential nutrient that is necessary for survival that human beings can. These nutrients include the essential amino acids arginine and taurine.
Cats lack the specific physiology to extract nutrients efficiently from plant-based materials and require a high protein diet, which is why high-energy meats from freshly killed prey are optimal foods. So it is necessary for you to provide these nutrients directly to your cats through natural meat in their diet.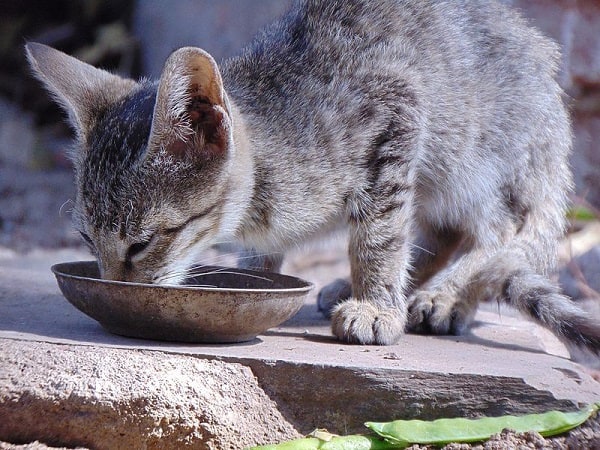 What Good Quality Cat Food Means
The best quality of cat food has more meat and less grain in the top five ingredients. If you can afford it, go for a grain free alternative which will be best for your carnivore buddy.
Experts suggest looking for meat as the number-one ingredient. In addition to this, in case you do decide to go for cat food with grain, it is also important that there is no corn, wheat or soy as carbohydrate sources.
This can trigger some food allergies in some cats, according to cat food critics. The third thing to pay attention to is artificial preservatives in your cat food. Your cat food should not come with preservatives like BHA, BHT, and ethoxyquin as they can be harmful to the cat's development.
Why You Must Never Use Bad Quality Ingredients
Regardless of where you fall in the debate over carbohydrates, it's a known fact that high-quality ingredients matter for a healthy cats. Processed ingredients and additives not only don't offer the same nutrients as whole meats and fish but also may be contaminated with bacteria and other harmful agents.
Rendered fat is a common additive in pet foods because it easily increases the necessary fat content. However, it is ripe for bacteria and mold growth, so it can be unsafe for your pet to eat. Not just that but also it doesn't offer the same health benefits as the whole fats that come from real fish and meat.
Other additives, like artificial colors and flavors, may be considered known carcinogens; BHA, BHT, and ethoxyquin are all considered to be dangerous for both people and pets.  Below is a quick guide on what to look for and what to avoid.
Types Of Cat Food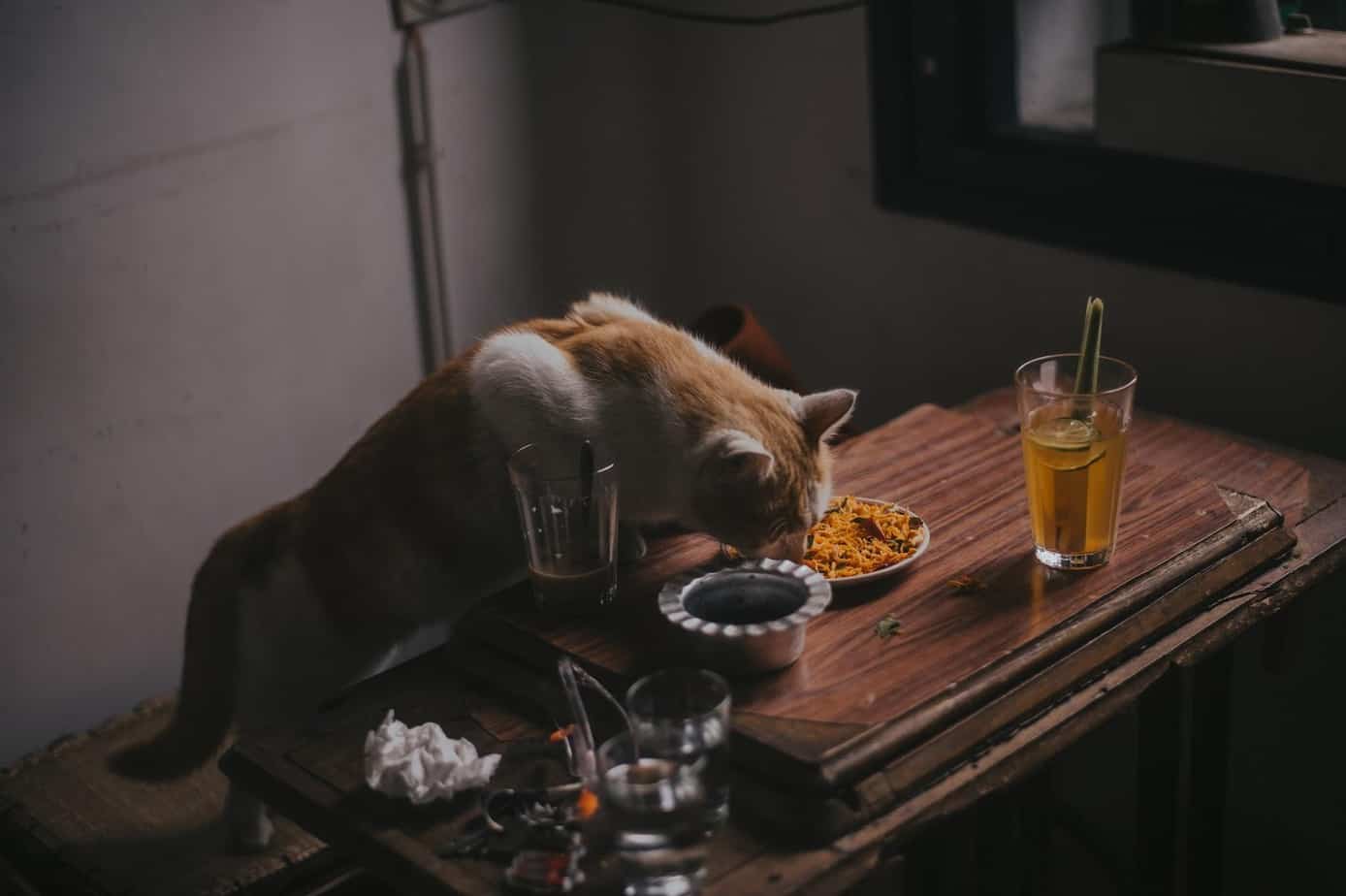 Fortunately, it is not as hard as it first seems to get to the bottom of the different types of cat food and what you should be looking for. All you need to have is a basic understanding of your cat's individual needs, and how each type of food meets that requirement.
Generally, cat owners focus on three main aspects of cat food. Quality, cost, and convenience. However, this is a question of your kitty's health, and so quality must be at the forefront of your purchasing decisions, definitely above cost and convenience.
There are three main types of cat food. Dry food (also known as kibble), semi-moist food and wet food (also known as canned food.)
Dry Food
This is often the cheapest choice available for your cat. It has a very long shelf life, and one bag of food will last several months. The difficulty with dry food is that it is not very palatable, and cats who are renowned for being fussy eaters may easily turn their nose up at it if their diet solely consists of this.
A cat is less likely to gorge itself on dry food, perhaps because of its unpalatability and instead only eat what is required to relieve hunger. Because of this, it is good to leave the food out during the day for your cat to have a nibble on as you can trust that your cat is not likely to overeat because of it.
Dry food has a bad reputation not being a balanced nutrition. However, these days there are plenty of high-quality dry foods available that are far from nutritionally incomplete. Many cats lead long and healthy lives on a diet of just dry food.
Wet Food
This would usually be your cat's first choice of food. Easy to eat and very tasty, a cat would happily eat their way through tins and tins (or packets and packets) of wet food if given half a chance.
For this reason, you shouldn't freely leave out wet food as they will probably continue to eat it even if they don't necessarily need anymore and then become overweight.
It is absolutely vital that your cat receives the complete balance of nutrition that it needs. A cat's nutritional needs change during its life, and so it is important to make adjustments to their diet as time goes on.
Kittens, for example, need around twice as many nutrients per pound of body weight than an adult cat does. Likewise, a pregnant or lactating cat needs more nutrition to help them stay strong.
There are very high-quality varieties of wet food in the market, although it is necessary that you understand the pet food labels. For example "Tuna Cat Food" is a phrase that means there is at least 95% tuna in the product.
"Tuna Dinner" or "Tuna Platter" means there is on average about 25% tuna contained within the product, and "Cat Food with Tuna" means there is just 3% of tuna to be found in the product. It is very important to make sure of what you are buying, as it is a question of furry friend's long-term health.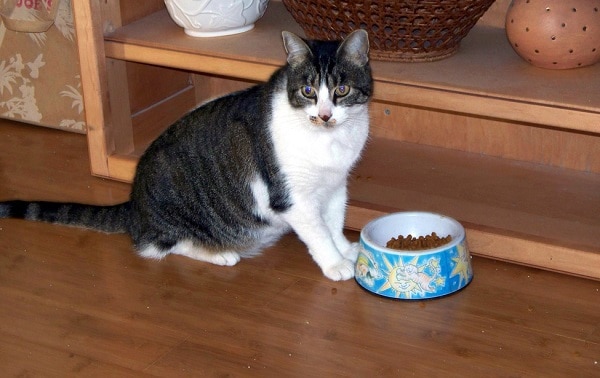 Semi-Moist Food
This is not dissimilar to dry food in terms of appearance, but rather than crunchy it is chewy. Although it would be common sense to assume this was the happy medium between dry and wet food in terms of cost and shelf life, it is not actually a popular choice, nor particularly good for your cat's health.
This is because the processes and additives that are involved in production make it poor quality. It is not very common to see this type of cat food on shelves anymore as consumers are wiser to what their cat needs and what is unhealthy for them. As a rule, it is best to avoid semi-moist food.
There are other minor varieties available in the market as well based on your cat's needs. Your vet can offer advice on the best type and amount of food to provide your cat, but generally, it is safest to choose a cat food that has been specifically designed to meet the needs of your cat at whatever stage it is at. Kitten food should be purchased for kittens for example and stopped once the cat reaches adulthood (when it is one year old.)
Specialized Diets
If your cat is suffering from a particular illness or disease, it may be prudent to switch to a therapeutic diet which is designed to help relieve some of the symptoms and even aid recovery.
Because of the specialized nature of these types of cat food, it is only possible to buy this type of food on prescription from your vet. Talk to your vet if you feel this may be of some benefit to the health of your cat.
Dry Versus Canned – The Debate
Most veterinarians see no problem with dry cat food. Others say cats really need wet cat food because they evolved to get moisture from their prey. Dry cat food often costs less than canned, and it can be convenient for cat owners who want to leave food out for the cat while they're gone.
Some cats will only eat dry food — though that's often a case of a cat's will versus a cat owner's will. Still, cats, as cat owners know, have very strong wills, and certainly, it's better to feed dry if the animal's general health, or even its life, would be put in peril by drawing a line in the sand over dry versus wet cat foods.
Still, in certain situations, such as a cat with a history of urinary issues, wet cat food could be essential to prevent future issues. If in doubt, talk to a trusted vet to see what is the best choice for your pet and your situation.
What About Raw Food?
Some animal experts insist that animal owners must try to mimic the kind of food their animals might get in the wild, and for cats, this means switching to a raw food diet.
This includes raw meat, bone, and organs, similar to what big cats or undomesticated cat species would eat in the wild. You can also buy frozen raw cat food designed to closely mimic a cat's natural prey. Dehydrated near-raw foods (steamed to kill pathogens) are another alternative.
Are By-products Harmful?
A lot of people say that by-products can be perfectly acceptable, as a cat in the wild will eat its entire prey — bones, fur, internal organs and the rest.
However, others are concerned about just what's in those byproducts and the quality of their sources, noting that a lack of standards allows the inclusion of animal products that would otherwise not be deemed fit for consumption by humans — or their pets.
Contaminants
Another concern is pesticide residues, antibiotics, and molds in various pet food ingredients. Glyphosate, another Monsanto creation and the active component of the herbicide Roundup, isn't even tested for by USDA and is a major contaminant of the genetically engineered corn and soy used in pet foods.
Meat from downer animals may be loaded with drugs, some of which are known to pass unchanged through all the processing done to create complete pet food.
One toddler who habitually snacked from the cat's bowl of dry food died of an allergic reaction to penicillin, which was found to be in the cat food (Purina Cat Chow) at levels over 600 times the limit allowed in human food products.
In the 1990s and 2000s, there were major recalls of dry cat food by different manufacturers due to mold contamination of grain ingredients. Some fungal toxins are hazardous; more than 120 cats have died due to contaminated cat food.
Look Out For Vague Ingredients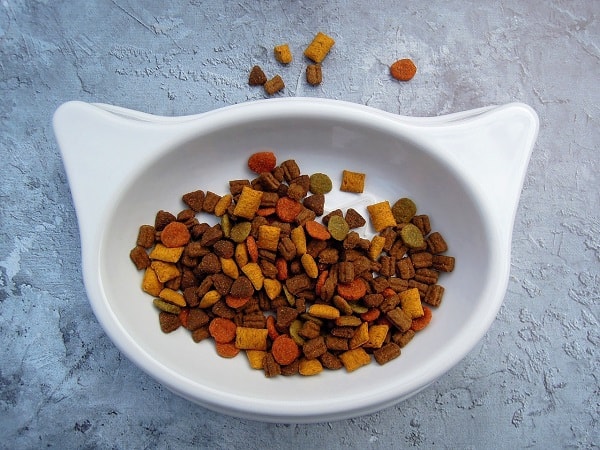 For example, "chicken meal" is a decent cat food ingredient; experts say: High-quality versions include chicken meat and sometimes bone rendered to remove moisture (useful for making dry food).
On the other hand, "meat and bone meal" can come from any mammal at all. "Animal digest" means soft animal tissue that has been "digested" into liquid form using enzymes. Although these are all legal pet food ingredients, top-rated foods don't use them.
Another essential thing to keep in mind is that you choose your cat food based on your company's values. The best companies to buy cat food from are the ones who make sure their products are accessible to anyone who wants it (online or in-store), offer quality nutrition (organic, grain free and novel proteins like bison, for example) and make reading food labels easy.
These companies also show a social/moral responsibility for the greater good of all companion animals. Look for cat food from a company that maintains good control over the sources of its ingredients.
Some companies go the extra mile by doing their own independent tests. Companies that have acted responsibly in the past — such as being forthright with their customers when something has gone wrong — are more likely to do so in the future.
When selecting a commercial food for your animal companion, be sure to read the label. Although percentages are misleading due to the variable moisture content of processed foods, they are often the only data available.
With so many pet food brands in the pet food industry that are offering cat foods, two names always stand out, especially for average consumers – Iams food and Purina cat food.
The two pet food brands offer quality meals that are effective and ideal for the needs of your cats. However, comparing them would be helpful to know the right one for you.
Iams Cat Food Brand Overview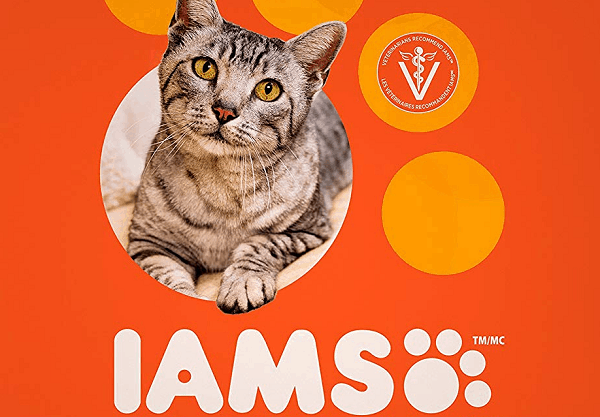 Iams is one of the most popular pet food brand names for cat food and dog food manufacturers. It is manufactured by Spectrum pet food brands in Europe, and Mars Inc worldwide.
The company sells pet food worldwide formulated for cats, dogs, puppies, and kittens. Their products are developed by nutritionists and veterinarians and can be found in three main formulas: ProActive Health, Healthy Naturals, and Premium Protection. They also manufacture and distribute veterinary formulas for pets with special dietary requirements.
This brand was founded during the 1940s when pet food was not available in stores. Animals would instead be predominantly fed homemade food, usually table scraps.
Paul Iams was an animal nutritionist who founded the Iams Company in 1946 in a small feed mill near Dayton. He developed the world's first animal-based protein and called it Iams 999. After expanding the company from $100,000 turnover in 1970 to $900 million in 1999, Mathile sold it to P&G in September 1999.
In July 2006, P&G reorganized the Pet Health & Nutrition division into P&G Pet Care. The company has been serving a lot of pet owners for many years. The first pet food from the company was manufactured in the 1940s.
The main goal of the company is to offer and create a superior quality of cat meals that would enhance their overall wellness and health. They claim to offer the highest quality of ingredients and ensure the safety of your cats.
Their recipes are designed to help cats in boosting immunity, maintaining leaner muscles, promotes a healthy digestive system, burns fat easily and reduce the formation of tartars.
They have created specialized formulas for the needs of the cats and to avoid future problems to deal with. They help owners in supporting their cats through the best meal and ingredients available.
Today, Iams is a huge multinational company that has consolidated a large portion of the cat food market. Let us explore some of the options available to us in Iams cat food:
The key ingredient of most IAMS products is chicken meal, and it helps in offering high quality protein used by our pets in maintaining healthy muscles and has amino acids that are important for your cats. The fibers are very tender and rich, so it can help in supporting healthier digestion for your cats.
This product also has additional carbohydrates and proteins for maintaining the healthy energy levels of your cat. It is a highly recommended meal that supports the overall needs of your cat and uses chicken flavor recipes that your cat would love.
These Iams wet cat foods are well-known product from Iams that was specially designed for the needs of a younger kitten you may have in your home. It comes in twin packs for better servings to your kitten, and it does not have grains that would possibly cause allergies or other problems to them.
It is a balanced diet and complete meal for the development of your kitten, and it comes with vitamin E that could be essential in supporting their immune system. Also, it is enriched with DHA that is important for brain development.
In addition, there are no artificial flavors or preservatives added which makes it a perfect choice for cats that have a sensitive stomach.
Purina Cat Food Brand Overview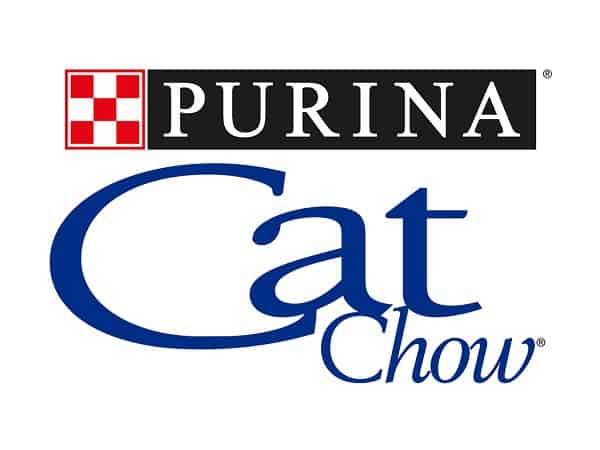 Purina Petcare is a Missouri based subsidiary of Nestle. It is yet another popular company that is known to be the second largest food manufacturer for pets in the world.
They have a variety of lines that offer different meals and specialized formulas for cats and dogs. They are claiming to offer 100% nutrition and that they don't use unnecessary ingredients that can be harmful to your cats.
The company started operating in 1893 and offered feeds for farm animals. They have grown into a bigger company and has started a good branding in providing the right quality meals to pets.
Actually, they were acquired by Nestle in 2001. It is the same company that offers cat food like Friskies, Fancy Fest, Whisker Lickins and other popular brands of dog food.
The Nestle Purina PetCare Company is operating all over the world and is based in St. Louis, Missouri. Their products can be essential for the needs of your cats. They make use of premium quality meats as the main ingredients on their meals.
It produces and markets pet food, treats, and litter. The company was formed in 2001 by combining Ralston Purina, which was acquired by Nestlé for $10.3 billion, with Nestlé's Friskies Petcare Company.
As consumers became willing to spend more money on their pets, the company grew. As of 2012, it is the second-largest pet food company globally and the largest in the United States.
The company has been recognized for sustainability practices in its manufacturing and sponsors many pet-related charities and events. It markets its pet food through crowd-sourced competitions, sponsorship, mobile apps, and television advertising.
In 1894, William H. Danforth, partnered with George Robinson and William Andrews, entered the business of feeding farm animals by founding the Robinson-Danforth Commission Company.
The name was changed to Ralston Purina in 1902. When Nestlé acquired Ralston Purina for $10.3 billion in December 2001 and merged it with Nestlé's pet food business, Friskies PetCare Company, Nestlé Purina Petcare was formed.
The two companies combined would become the largest pet food brand by market-share with a 45 percent share of the cat food market. Let us look into some of the cat food options that Purina offers us in the market for our little feline friends:
It is a complete meal that is made of actual chicken, thus offering the right quality of protein necessary for the needs of your cat. The level of protein in this cat food is very important for your cats to be strong and to keep up with their daily lifestyle.
Your cats would be sure to gobble up a full bowl of this. It is delicious and is recommended by many people (and cats!). It is also easily digestible, so you can be assured that your cat can get 100% nutrition from it. It can help in giving your cat a shinier fur coat.
This product is recommended by many consumers on the market, including several veterinarians. It is enjoyable and loved by cats because of the quality of ingredients used on this.
It is a complete meal that would help cats in their proper growth and development. Among all the other variants, this is the perfect combination of 25 essential nutrient minerals and vitamins that your cat needs.
It is a gentle formula that is also recommended for cats that are having problems with digestion and hairball. It also helps in promoting better digestion and lets your cat stay healthy always.
There are no artificial flavors added, but it has grain, gluten, and soy that should be carefully considered. Your cats would love this formula because it makes use of natural ingredients as the main protein source and keeps up their energy levels.
The Purina ONE Indoor Advantage Premium Cat Food is a premium meal that is formulated for adult cats, and it can be perfect for all ages and sizes as well.
This meal can be a perfect choice as it makes use of turkey as the main ingredient. It gives a high level of protein that is greatly needed by your cats. If your cat is picky, then you'll find them interested in this.
The kibbles are crunchy enough and can be digested easily by your cats. It can also help in preventing plaque buildup and let them have white teeth. There are antioxidants added to ensure that your cat would not have any problems with their stomach.
Many cats love this collection of canned wet cat foods, as it is safer and tenderer for their stomach to be digested easily. It gives cats a complete meal that makes them feel full most of the time.
The canned goods are available in a variety of recipes including chicken, beef, and turkey flavors. With different flavors to choose from, it makes mealtime exciting, and your cats would surely love every bit of it.
One can of the product is enough and would make them full. It comes with gravy that can be enticing for your cats. It is tender and soft, easily digestible, and ideal for cats that have a sensitive stomach or is suffering from diarrhea.
Purina Fancy Feast Grain Free Pate Wet Cat Food Variety Pack | Chewy
With a delicious combo of all your cat's favorite flavors, this gourmet food features a finely ground and delightfully smooth pate texture that will fill your cat's belly with joy. The added vitamins and minerals offer complete and balanced nutrition, making every mealtime a nutritious and delicious occasion. 
Buy at Amazon.com
Buy at Chewy.com
We earn a commission if you click this link and make a purchase at no additional cost to you.
Frequently Asked Question
Question: Does Walmart sell Purina pro food?
Yes, you can find many Purina Pro Plan food products in Walmart, as well as Chewy, Petco, Amazon, etc.
Question: Who makes Purina Pro pet foods?
Nestle Purina Petcare. Nestle acquired Ralston Purina and merged it with their food business in 2001.
Qestion: Who Owns Iams?
Iams is owned by Mars, Inc and their foods are manufactured by Spectrum Brands in Europe and Mars, Inc worldwide.
Conclusion: Which is The Best Pet Food Brand?
Many first-time cat owners, in an attempt to hold down expenses, buy the cheapest foods they can find for their cats. This is a false economy for a couple of reasons.
First, studies have shown that cats eat as much as they need to get the nutrients they require. Therefore, they might eat twice as much of that generously-carbohydrate-filled store brand to get the nutrients they need in a normal feeding of premium food.
Second, the continued feeding of substandard foods throughout the years will heavily contribute to, or even cause, serious medical conditions that will require expensive veterinary care.
So it is important that you pay attention to what is in your cat food, and this can keep your furry little friend healthy and happy for years to come.
You might also like: