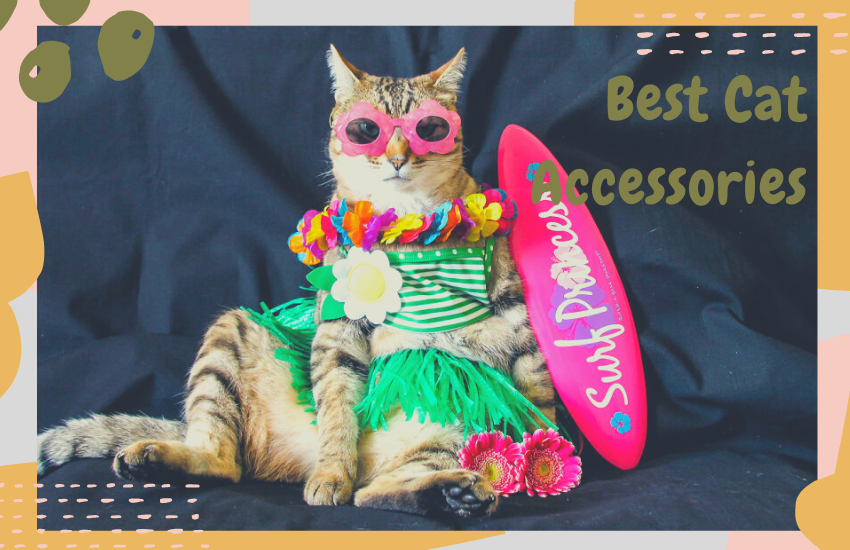 2019 is well underway, and it's already proving to be a great year for new developments in cat care. In this article, we've selected some of our favorite products for keeping your cat healthy, happy and in the best of spirits.
We know that you want the very best for your fur babies, so we've chosen products that are great quality, promote your cat's health and where possible meet more than one of your cat's basic needs. We're particular about our recommendations because we know you're particular about your pets!
Furniture
Cat spend around fifteen hours a day asleep, so having somewhere cozy to curl up is really important for your fur babies. But indoor cats need more than just a place to nap, they also need to sharpen their claws, have a good stretch, and let off some of their hunter's energy.
The products in this selection will help your cat do just that. If you'd like to see some more examples of great cat furniture, then you can find our guide to the best products here.
Classy Kitty Cat Couch

This couch really cute and provides an Instagram-worthy place for your cat to catch a nap. It's also made from carpet, so will double up as a scratching post.

 

 

Big Nose Wall Mounted Cat Climber

 

Cat's love to climb and get up where they can safely survey their territory. This cat tree can be mounted on the wall to free up your floor space.

There are a couple of ledges for your cat to sit on, a sisal bound column for scratching and a comfy bed where your cat will feel safe and warm.

Window Mounted Kitty Sill

 

We all have that one window sill where cats love to sit and enjoy the sunshine. Here's a way to make that warm spot an entertainment center for your cat.

This sill lets your cat sleep in the warm rays, but it also acts as a perch for watching the outside world, also known as Cat TV!
Toys!
Cats are natural born hunters, and even the most domesticated puss still has that instinct. If your cat doesn't get much, or any, outdoor time then you need to give them a chance to use those hunting skills to use up their energy. Here are some great toys to keep your cat entertained, whether you're there or not!
Digger for Cats

Cats love to play hide and seek with bugs and small mammals. This feeder helps them to keep those skills sharp as they hook out their daily kibble or treats.

Food Tree Game

Another great food or treat dispenser from CatIt. This one is like a maze, your cat has to chase kibble or treats through the different holes until they are lucky enough to capture a piece.

24 Piece Cat Toy Set

Keep your cat entertained with this variety pack of cat toys. There's something for every puss here, from catnip mice to chase toys, chew sticks to clean their teeth and tunnels to hide in.

Yofun Interactive Cat Toy

Turn this toy on and you'll enjoy 10 minutes of premium cat entertainment. The ball spins, with dangling features for your cat to pounce on. There's an in-built laser pointer as well, and you can also load it up with kibble or treats.
Hide-Away Houses
Cats like to find themselves an out of the way spot to just relax in. This is especially true if they share your home with other cats, a dog or children. These toys give them the chance to relax and play in style!
Cardboard Cat House

Available in two different designs, this cat house is made from cardboard so it can be recycled at the end of its life.

It includes a scratching panel to help your cat to shed those dead claws, and hidey holes to peep out of.

Two Story Shelter

If you have outdoor cats, and they need somewhere to escape to when you're out at work then this is the product for you! There's plenty of space to sleep, to play, or to stretch out on the roof and enjoy the summer sun.

 

My Kitty Darling Castle

Suitable for kittens and smaller cats, this castle is vibrant and fun.

There are internal tunnels to be explored and several cozy spots to sleep in. There also a scratching post and several built-in fluffy balls to chase.

 
Environments
Does your cat love to jump into boxes and bags? Curiosity is something that cats have in common, they like to explore small places and make themselves cozy in there. Help your cat indulge their introverted side by buying them a space to explore.
Kat Cave

This fun sack features a crinkle noise in the material that will get your cat into a playful mood. It has toys and strings attached to it that your cat can pounce on from the safety of the cave.

 

Amazin' Kitty Sack

This one is a part toy, part bed. It's made from soft and cozy fabric and will act as a self-heating space when your cat is inside. Just beware if you walk past, as your toes may suddenly become prey!

Cat Tunnel

Add interest to any room by buying a cat tunnel. With hidey holes and dangling toys, there's plenty to keep your cat amused and it will fold down for storage if you need space for other things.

 
Cat Transport
We all need to take our cats out at some point, whether it's just an annual check-up at the vet's or for a longer journey. When you do, you'll want to take them in a carrier that makes them feel comfortable and that you know is secure. Here are our top picks.
Pet Magasin Cat Carrier

If you need to take your cat on a plane, you'll need a TSA approved carrier, like this one. With both a carry handle and a shoulder strap, you shouldn't have any problem carrying even a heavy cat.

This one comes in a range of vibrant colors and has mesh screens to allow your cat to see the outside.

Pet Cube

Great for longer journeys or holidays, this fashionable black and white carrier comes with a matching feeding bowl and litter tray. With zip up screens, you can keep your cat contained when necessary, or let them have the freedom to roam when you get to your destination.

Pet Stroller

If you live in the city or don't have a car, then carrying your cat anywhere can be a burden. But this pet stroller is the answer, letting you push your kitty without injuring your back.

There's a mesh screen to let your curious cat look out, and a shopping tray underneath to help you carry heavy loads.

 
Gardens
Even indoor cats like the feel of grass under their paws and they get essential nutrients by eating it. They also like to nibble on cat grass or go crazy over freshly grown catnip! Even apartment owners can let their cats have access to these things, with these handy planters.
Cat Grass Growing Kit

Even the smallest window sill can accommodate this cute cat mug that will let you grow fresh cat grass for your pets.

The set includes everything you need to get started including the mug, seeds and growing medium.

 

Grass Planter

This planter, from cat entertainment specialist Catit, has a protective guard to keep your pet away from the soil and seeds. The grid design means your cat can only nibble down so far, letting the cat grass regrow in peace!

 

Vivipet Hand-Crafted Feeder

Let your cat eat their greens alongside their main meal with this stylish feeder. It's raised, which reduces neck strain in older cats or those suffering from arthritis, and you can't deny that the cat-shaped bowls are super cute.
Grooming
Long-haired cats need daily grooming to prevent their fur from matting, but even short-hair breeds need to be groomed. Regular coat care helps keep your pet looking wonderful, minimises fur balls and lets you keep an eye out for pests like fleas and ticks. It's also a great opportunity to have some bonding time with your fur baby.
Grooming Gloves

If you have a cat who isn't fond of brushing but does like to be petted, then this is the solution for you. These gloves give your cat a gentle massage while the rubber material captures excess fur.

 

Cat Grooming Arch

This two-in-one product offers a scratch pad for handling the claws while squeezing through or past the arch will help remove excess fur.

If you have a cat who isn't fond of grooming time, this is one option to try.

Catit Self Groomer

This clever groomer attaches to door frames or corners, with screws or adhesive strips. Once it's in place, your cat can simply rub against it to remove fur.

If there is a corner that your pet likes to rub against when marking their scent, that would be a good site for this grooming toy.
Essentials
Although you might think that food and water bowls don't change much, or that a litter tray needs to be just a plastic tub you'd be wrong! Advances in technology are happening all the time and the latest cat kit reflects that.
If you want more suggestions than from below, check out our top picks on the best automatic cat feeders and how to choose the best water fountain.
Water Bowls
Does your cat love to drink from the faucet? They're not alone. Cats prefer running water, as they can be sure that it's fresh. That's why pet water fountains are becoming so popular among cat owners.
Flower Water Fountain

Made from easy-clean plastic, and with a fun and funky design, this water fountain is popular with owners as well as cats.

It has three different settings to change up the flow of the water. It features a water filter and an energy-efficient pump.

 

 

Multi-tier Water Fountain

If you prefer a more Zen look, this could be the fountain for you. It has an attractive stone look to the plastic fountain and could easily pass as a water feature.

 

TRIPETTIE Ceramic Water Fountain

Some cats prefer not to drink out of plastic containers, its because the smell of the plastic can taint the water.

If your cat is one of those, or you just prefer the ceramic aesthetic, then this is the fountain for you.
Feeders
Cat feeder manufacturers understand that cats need regular small meals throughout the day to help control their weight. And they know that many of us have to leave our fur babies home alone while we go to work. Because of this, there's a whole new generation of automatic feeders which can take care of that problem for you.
Smartphone Controlled Cat Feeder

This feeder will dispense regular meals, split into portions over the course of the day. You can either use a timer or control it with your smartphone.

It also includes an HD camera so you can keep an eye on your pet if you're aware, and the ability to record a message to call your cat to its food.

Automatic Cat Feeder

This feeder has a generous hopper for storing kibble. It's also programmable, with a digital display, letting you set up to four mealtimes in a day for your cat.

You can also record a message that will be played each time food is dispensed to maintain that positive connection with your cat.

 

 

Surefeed Microchip Feeder

Do you have more than one cat, but they need different diets? This feeder uses microchip identification to unlock the food, making sure that it's the right kitty who gets the kibble.
Conclusion
2019 sees some great new innovations in pet care, particularly using smartphones to be able to maintain a better bond with our fur babies even when we're away. With a whole range of new products available, there's never been a better time to upgrade some of your cat's kit!
Further readings:
Choosing the Best Cat Climbing Tree [With 2022 Picks!]
The Best Easter Gifts for Your Cat