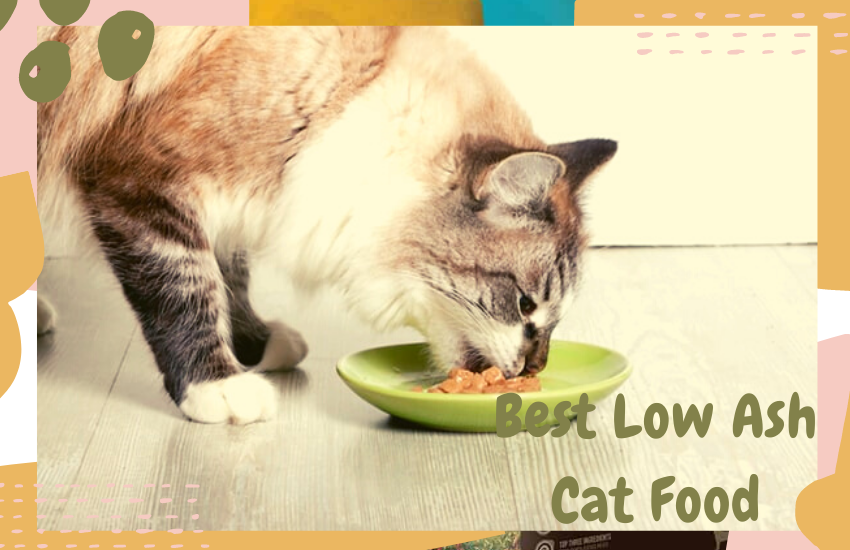 Whether your feline friend is a fully grown adult cats or a kittens, chances are you try your best to do everything you can to keep him or her as healthy as possible. You take them to annual vet check-ups and treatment when needed, give them the attention they need, and clean the litter box regularly. And, of course, you keep their bowl filled with cat food. But have you ever considered how much ash is in your cat food?
Low ash cat food options are actually more common than you might think, but it can be hard to select them out of other key marketing flashpoint words like organically sourced, grain free, moisture content, or high protein.
Still, selecting a low ash cat food might be one of the best things you do for your cat–but which cats can benefit, how do you select a cat food that's low ash, and what does it mean anyway?
If you're a cat owner who's looking to improve your cat's health and want to know the story behind low ash cat food–and the best options out there–read on to learn how to choose the right cat food for your furry friend.
What is Ash in Cat Food?
Even though ash is something you'd normally associate with the remnants of a bonfire, in this case, it's actually quite a common ingredient in both dog and cat food. Ash is a form of 'inorganic material' that remains after 'organic material' has been incinerated.
The residue contains non-caloric minerals, including zinc, magnesium, calcium, iron, phosphorus, sodium, and some other trace minerals. Put this way; ash no longer has such a negative connotation in cat food. After all, all cats need some vitamins and mineral content to support their nutritional health.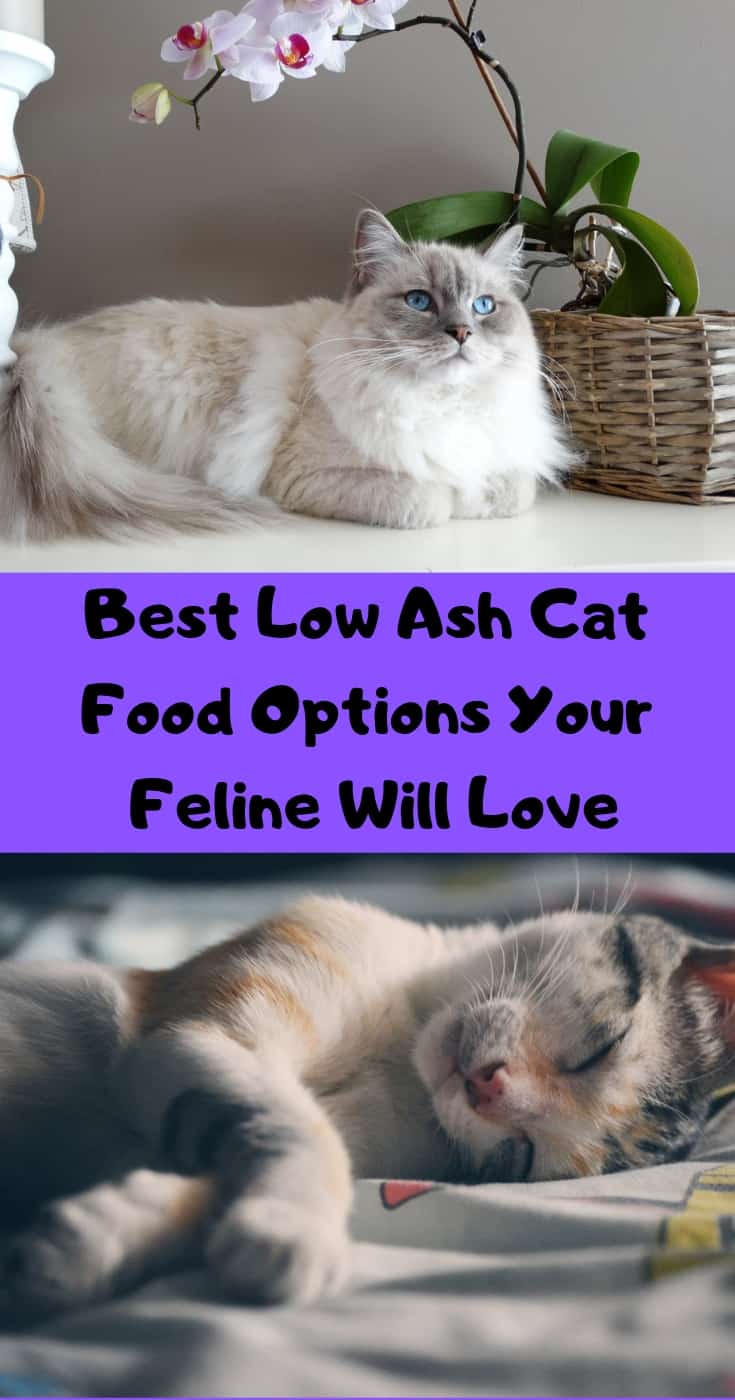 Ash is only created after the material has been heated up to five hundred to six hundred degrees Fahrenheit; it's at this high temperature you're left with that mineral-rich residue.
Why are There Different Levels of Ash in Pet Food?
Low ash options are side by side along higher ash options, but what usually contributes to higher ash in pet food in the first place? For one, extra meat, in the form of meat meal, often goes with higher ash levels. For another, an attempt to easily boost mineral levels often accompanies higher ash levels.
What's so Bad About Ash? What Does Research Say, and do I Need a Low Ash Food Option for my Cat?
What's so bad about ash, and why might you look into low ash cat food options for your feline friend? Actually, this has been a topic for debate for some time, amongst both pet owners and veterinarians.
Concern about ash in pet food emerged in the later seventies and eighties, when it became correlated with urinary tract health concerns, specifically feline lower urinary tract and kidney disease. Ash was thought to be a cause of urinary crystals formulation in cat urine, a leading cause of urinary tract issues, but since then the FDA has cleared certain levels of ash in pet food, saying there was no direct evidence for the connection between ash in pet food and urinary tract diseases.
However, while there is still some debate and confusion about ash and pet food, one thing is true: the proper balance of pH levels, minerals, and animal protein do, in fact, have a substantial impact on your cat's urinary health.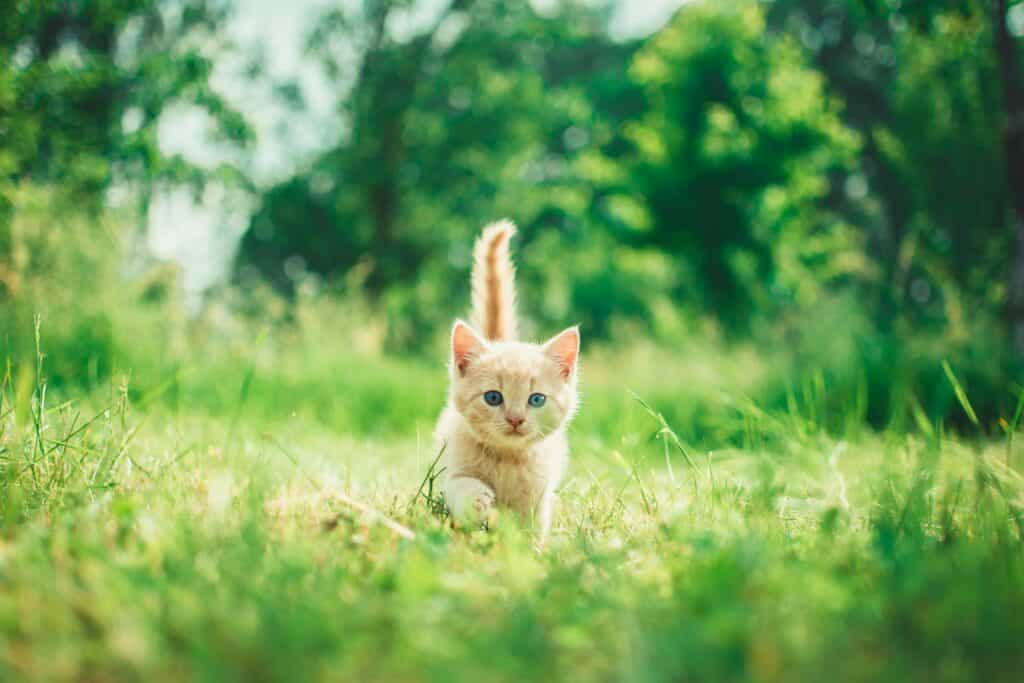 So Where Does Ash Play a Role?
Since cat food, mostly dry kibble does tend to have higher levels of ash, coupled with a cat's diet too low in protein and improper pH levels, these factors together could potentially have an impact on your cat's urinary health.
While there is no bottom line, essentially ash in of itself is likely not a problem for cats who are in good health. A low ash cat food, though, provides a better balance of minerals and reducing the chances that those minerals are in excess. Excess minerals themselves, as opposed to ash in of itself, could potentially lead to urinary tract health problems, but in correlation with other factors.
But low ash may be especially a safe option for a cat who's had urinary tract issues in the past, or is breed more prone to such health conditions.
What exactly is Feline Lower Urinary Tract Disease?
Feline lower urinary tract disease actually is an umbrella term that includes a variety of diseases and conditions, from more moderate to severe, that impact a cat's kidney health.
It's fairly obvious when developing a urinary tract health condition: a common habit of cats with feline lower urinary tract disease is to lick themselves excessively; they may also fail to use the litter box, have difficulty urinating or urinate in small amounts, or express pain while urinating. Blood in urine is of course also a sign for concern.
Urinary Tract Disease Includes
Urinary infections: the most common, urinary tract infections mean that fungi, parasites, bacteria or viruses cause discomfort in the urinary tract. Most of these require a simple treatment of antibiotics. While common in adult and older cats, however, they only account for slightly under five percent of urinary tract disease cases in younger cats and kittens. Younger cats' levels of acid tend to make these infections less likely.
Urinary Obstruction happens when the urethra is either partially or completely blocked. This can cause serious urinary problems, with cats having difficulty urinating much or at all. It's caused by either kidney stones or plugs, which includes excess minerals.
Feline Idiopathic Cystitis: Feline Idiopathic Cystitis is common in cats younger than ten years old and is actually diagnosed through the exclusion of other ailments because there is at this time no other way to identify it. Major stress or diet changes can cause it, and though it can be treated, chances of recurrence are hard to predict.
Many of these kidney diseases do have multiple causes, but it is possible that improper diets, as well as too low protein or excessive minerals, can increase the risk your cat will develop these conditions.
If Low Ash Cat Food is a Solid Option for Cats Prone to Kidney Disorders, Why not Opt for Cat Food that's Entirely Ash Free?
If you are on the extra cautious side–maybe because your cat has had, or is prone to either more serious or recurring kidney ailments, you might wonder why you wouldn't want to feed your cat an ash-free urinary diet.
For one, most cat foods have some ash in them, though it is true dry food tends to have substantially more ash than wet cat food. But even if you feed wet food or natural meats to your cat, there's still an argument to be made for low ash, as opposed to an ash-free approach to your cat's diet.
That's because ash is a source of minerals that, in moderation, actually support your cat's health. Calcium, copper, magnesium, potassium, sodium, and zinc, in fact, are all nutrients considered essential to your cat's health. All of these minerals are essential for bodily functions such as using nutrients, producing and transporting oxygen, and enzyme formation.
Check out the main differences between Wet food vs Dry Cat Food here.
How do you Find the Best Options for Low Ash Cat Food?
Finding low ash cat food can be tricky, especially if you're looking for dry kibble. For the most part, most cat food isn't labeled directly as low ash, so you have to take a closer look. When looking for cat food that's lower in ash, your best options will be wet food. Wet food, in general, be a great option–but it's unlikely you'll only opt for wet food to feed your cat.
To solve this problem, we'll take a look at the best option for low ash, dry kibble food options for your cat. Look for cat food that is specifically:
Designed for cats with bladder and urinary tract issues or conditions
Prescription diet pet food label
Mentions the link between minerals and urinary concerns
Labeled as promoting healthy pH levels
When in doubt, of course, you can always check with your vet. But this labeling generally indicates cat food formulas that have lower ash content and overall support healthy urination.
Also, be on the lookout for cat food that is the best for optimal in health in general; if possible, look for cat food that limits grains or meat byproducts.
What are the Best Low Ash Cat Food Options for Dry Kibble?
Dry kibble may be tricky, but there are still great options to support your cat's bladder and kidney optimal functioning. We've selected the following products based upon our criteria and opted for brands that also provide quality pet nutrition overall. Do keep in mind that you may have to spend a bit more than you would with generic cat food.
In most cases, your best bet is going with a prescription cat food. Prescription pet foods must be directed by a vet, and are meant to address specific health or dietary issues. This also means that these cat foods have been tested to perform certain functions. Unlike everyday cat food you might pick up, prescription cat food must undergo certain standards and testing to perform certain results.
The reason why prescription cat food is your best option for low ash cat food is that it is generally focused on reducing minerals in excess that could contribute to the formation of kidney stones and other urinary tract disorders. These really are in the best interest of the health of cats who've had recurrent infections or who have been diagnosed with a more serious ailment.
In terms of preventive measures, it may or may not be necessary, and you will have to discuss with your vet whether or not these products, and a low ash diet, is right for your cat. Still, educating yourself and being aware of what your vet may recommend is essential so you can be the very best advocate for your cat.
Note also that many of these low ash cat foods do tend to be slightly more limited in terms of flavors and pricing. A great idea is to see if you can either buy a small bag or ask for a sample if at all possible, so you can see if your cat is agreeable to the flavor.
The good news? All of the following low ash cat foods not only have urinary health in mind, but are also highly rated by customers, have undergone clinical testing, and provide holistic blends of ingredients to support your cat's overall health.
This dry cat food by Hill's is specifically formulated for cats with urinary issues and comes highly recommended with a four point eight out of five-star average rating out of nearly one thousand customer reviews on Chewy.com.
Developed by veterinarians and professionals, it's formulated for a formula that provides essential nutrients but not in excess. In fact, it's been clinically tested to bolster healthy pH levels and even reduce the recurrence of more mild kidney issues by as much as eighty-nine percent.
Some stones can be helped to dissolve in as little as a week, and it's approved as a long term food for your cat. Hill's as a company prides itself on consistent and frequent safety and health checks every year. This variety comes in chicken and chicken and ocean fish flavors.
You can find the Urinary Care Wet Food Version here on Amazon.
This high quality cat food by Royal Canin is designed to support urinary tract and bladder health. The Royal Canin Veterinary Diet formula is specifically designed to prevent the formation of both calcium and struvite stones and contains a lower level of magnesium than the typical cat's food.
This cat food even uses relative supersaturation in order to lower overall ion concentration, which is another leading factor in the formation of kidney stones. It also holds a four-point rating, out of nearly fifteen hundred reviews.
Just like our other pick from this brand, the Hill's Prescription Metabolic and Urinary Dry Cat Food is yet another excellent low ash cat food option. Combining expertly formulation for both weight management and urinary health, this dry cat food has been tested to reduce recurrences of urinary tract infections by up to eighty-nine percent and aid weight loss by as much as eleven percent of body weight within two months.
Magnesium, calcium and phosphorous are offered in more modest, balanced levels, while natural fibers from fruits and vegetables are meant to support healthy digestion.
The fiber and blend of ingredients is meant to support controlled appetite and help cats shed excess weight using a blend of 'synergistic ingredients'. Customers rated it four points eight out of five stars based on just under one hundred reviews.
Check out some of the best low phosphorus food for Chronic Kidney Disease.
If you're Looking for Wet/Canned Cat Food
We have noted that, in general, wet or canned foods are lower ash than typical dry kibble. That doesn't mean, however, that it's perfect, nor does it mean you shouldn't be looking into the best possible options for your cat, especially if he or she has suffered, or is currently suffering from, a kidney condition. Mixing up wet and dry cat food is a good idea in general.
This canned cat food from Purina is also a prescription, low ash cat food intended for cats with kidney infections and diseases, and though it can be used by cats of all ages, it's specifically meant for older cats.
The Purina Pro Plan Veterinary Diets is low phosphorus and low sodium, but also low protein, for cats with more severe conditions that need to watch their protein intake. It also has added B Complex vitamins for overall functioning.
This is one of your best bets for a cat with severe kidney issues, such as renal failure, hepatitis, and conditions requiring restricted sodium levels. It may not be appropriate for cats with minor cat's urinary tract issues.
Yet another highly rated low ash cat food from Hill's, this canned food features all of the features of its dry kibble of the same name, but with the addition of Omega 3's, antioxidants and potassium citrate.
Customers gave Multicare Urinary Care a rating of four and a half our of five stars based on just shy of four hundred customer reviews. This is an excellent option for low ash cat food, and it's nice to see it in a fish flavor too.
In fact, if we had to pick just one option, this would be it. With the addition of healthy fats and the moisture to keep your cat hydrated, this is an excellent option.
Recommended Reads