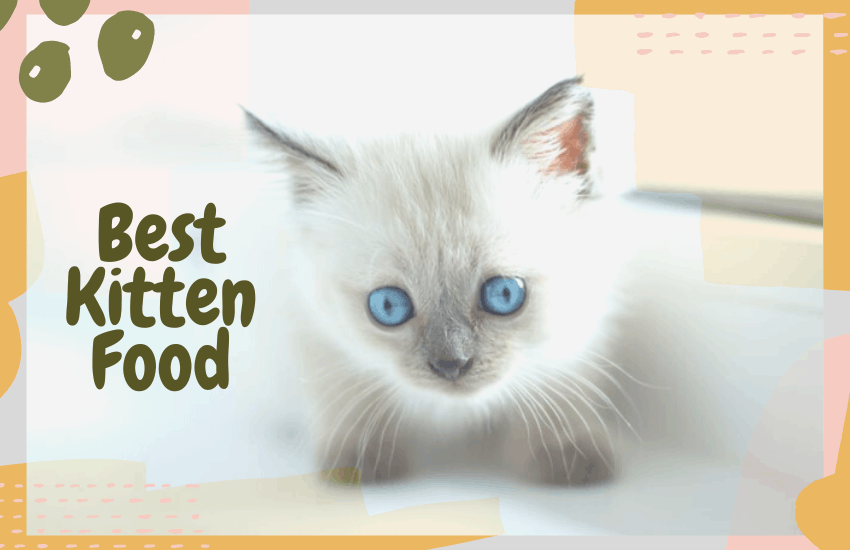 Caring for a kitten is like looking after a baby. You need to feed it quality food to ensure proper development, growth, and health. But finding kitten-appropriate food can be confusing.
It is important to make sure that your kitten gets all the essential nutrients they need to grow and develop properly. This is why we made a thorough guide to the best kitten food. If you're worried about what to feed your kitten, read our guide to the best kitten food.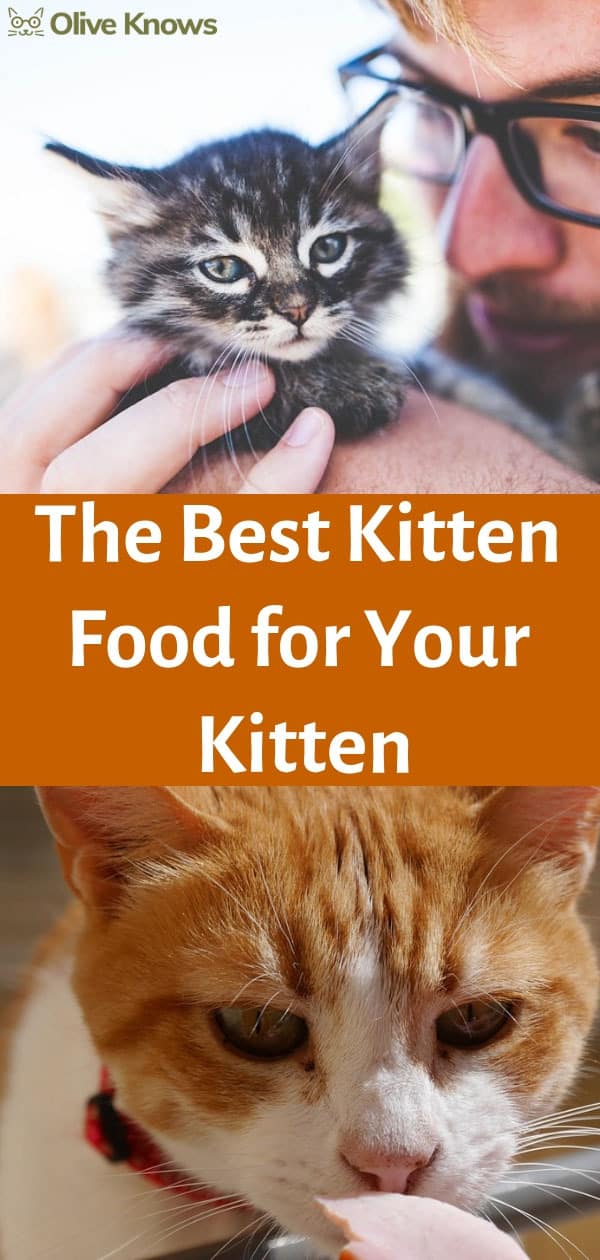 Why Special Food?
Kittens go through rapid growth, with their weight increasing two, three-fold during their first weeks on this planet. Hence, little felines need to consume enough nutrients to grow healthy and not develop nutrient-deficiency related illnesses.
In general, kitten formulas do not differ extraordinarily from adult cat diets, but there are still substantial enough differences to warrant feeding your kitten according to a regiment specially made for this growth stage. Also, kittens, like an adult cat, need not only meat-sourced food, which is vital for them, but also non-animal ingredients that provide essential vitamins and minerals.
Therefore, it's best to feed your kitten professionally formulated diets instead of making homemade kitten food which more often than not leads to unbalanced and incomplete meals. That being said, let's see what you should look for when choosing the best kitten food.
Calories
Kittens require more calories than adult cats, sometimes as much as twice more. Thus, while otherwise not recommended, it is OK to free-feed during your pal's growth stage. On the other hand, you should adapt your pet's feeding schedule to its needs.
If you notice that making food available 24/7 results in your kitten overfeeding (e. g.: throwing up after eating) you will have to switch to a timed feeding schedule. As a rule of thumb, kittens do well on about four meals spread out throughout the day. Mind that treats also count towards calorie intake, and it's best to skip them until your pet grows out of the kitten stage.
Most treats are poor in healthy nutrition, add up to the daily calorie intake, and might cause kittens digestion problems. What's more, during the growth stage you are setting up your pet's nutritional habits, so if you get it used to treats now, you'll end up with a cat that expects them regularly.
Macros
Kitten formulas differ from adult ones in more than caloric density. Where this food energy comes from is as important. Unfortunately, many popular cat food brands carb-load their formulas which increases the calorie count but doesn't provide the right nutrition. The most important nutrient for cats, and especially kittens, is animal protein, crude protein, followed by fats, with carbs playing a negligible role.
According to AAFCO's guidelines, a kitten diet should be made up of minimum 30% protein vs. 26% for adult cats. Several studies that were designed to mimic how cats would behave in the wild found out that felines would prefer a diet made of 50% proteins, 40% fats, and 10% carbs.
Micronutrients
Something of crucial importance for a cat diet is taurine—an amino acid helping the heart, eyes, and teeth among others. Unfortunately, vet researchers only found out in the 80s how important taurine is for cats, not before many domesticated felines died of cardiovascular disease due to inadequate dietary guidelines at the time.
Taurine is present in animal products, mainly meat, which is one of the reasons why a vegetarian/vegan diet is harmful to cats. Kittens have an even higher need than cats for micronutrients which aid in the development of all body systems. Such micros include lysine, tryptophan, and calcium which are abundant in animal-sourced foods.
Other essential vitamins such as Vitamin A and D are commonly found in fruits and vegetables which is why a balanced kitten's diet includes more than meat. Note that you shouldn't feed a kitten supplements unless prescribed by a vet. The high-quality commercial diets that we will present below contain enough micronutrients to satisfy a healthy kitten's needs.
Weaning Kittens
For around the first four weeks of their lives, kittens will live entirely from their mother's milk. It's the perfect food for a newborn kitten and will give them everything they need. You will notice that as the four-week mark approaches, the kittens will start trying to eat their mother's food. She will probably bat them away from it at first. When you see that, it is time to start offering some other food for your kittens.
If your Queen isn't able to feed her kittens for some reason, then you will need to feed them with kitten formula instead. There is a complete guide to doing this at PetMD, and your vet will be able to offer advice if you find yourself in this situation.
The feeding schedule should go something like this:
After 4 weeks – Wet some dry kitten food with kitten formula milk until it is mushy, let your kittens try this.
After 5 weeks – Offer kibble that has been moistened with formula or water.
After 6 weeks – The kittens should be eating solid food.
As your kittens begin to eat more solid food, they will nurse less from their mother. If you are feeding them with formula, you will need to keep a close eye on how much the kittens are eating to ensure that they get enough nutrition.
Weaning is a natural thing for kittens, and they shouldn't need too much help from you. It will get messy, though, so make sure that you keep them in a warm, high-sided box and give them plenty of towels or other washable and warm bedding to nest in. Share any concerns you may have with your vet.
This starter pack includes all you need to successfully wean kittens, starting with formula and a bottle and finishing with some 2nd step food. It also contains a book, 'Saving Little Lives', which gives full information on how to care for kittens who don't have access to their mother's milk.
Our Pick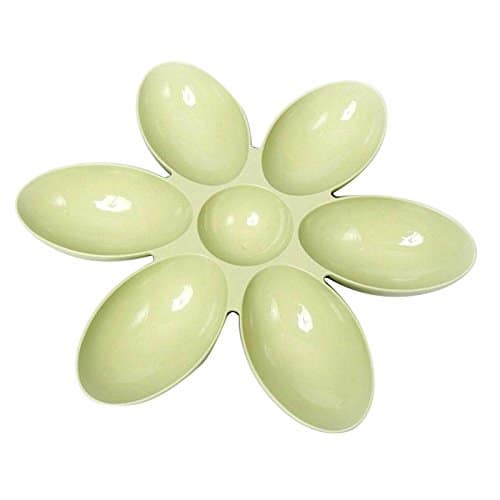 Feed the entire litter at once with minimal excuses for squabbling! This easy to clean dish has six separate food compartments so you can see more easily which kitten has eaten what.
Our Pick
Toypopor 6-Meal Feeder Bowl | Amazon
This six bowl cat feeder is designed to feed 1 to 6 cats at one time without any food competition or aggression among your furry friends. Each cat will have its own cat bowl.
Buy at Amazon.com
We earn a commission if you click this link and make a purchase at no additional cost to you.
12/05/2023 06:58 am GMT
Why Kittens Need Special Food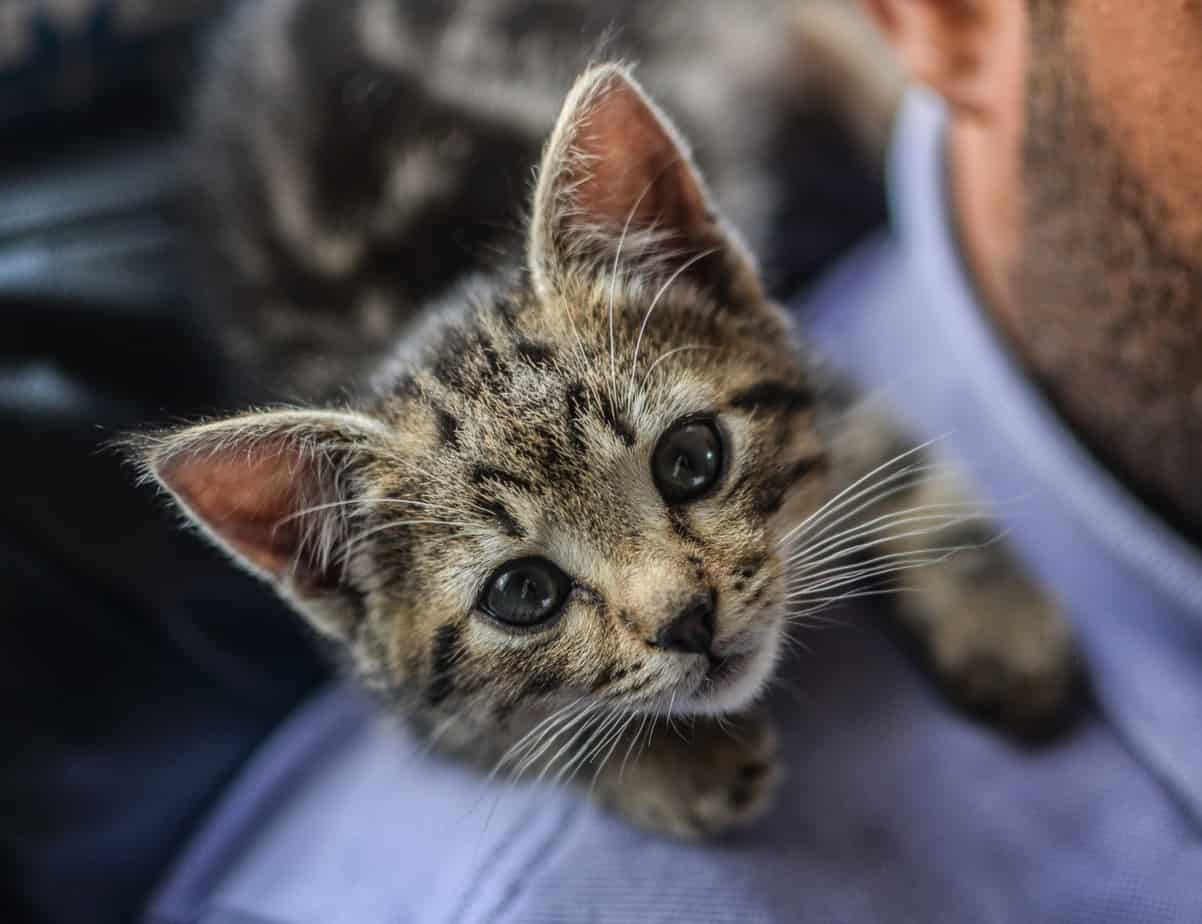 Kittens grow very quickly in the first six months of their lives. As such, they need food that has high amounts of calcium (to build bone strength) and animal protein (to build muscle). And of course kittens are also tiny balls of furry energy, so they need plenty of calories to burn off as they play and learn more about the world.
All of this means that regular cat food isn't the best for them. Although for financial reasons it may be tempting to feed them the same food as your adult cats, you won't be doing the best for your kittens. In fact, it's fine for the nursing Queen to have kitten food, as she is using lots of extra nutrients making milk for her babies.
Kittens need to be fed more often than adult cats, so offer little and often. It isn't a problem if a kitten declines a single meal, but if they go for several hours without food it's worth keeping a close eye on them. Any kitten that seems overly thin or has a pot belly should see a vet as soon as possible.
Wet vs Dry Food
Perhaps, the most asked question when it comes to cat food in general: "should I feed my kitten wet or dry formulas." Ideally, you should give very young kitten wet food which is easier to chew and process. Kibble is hard to chew with such tiny teeth, and insufficiently chewed food is less digestible meaning that your kitten will make less use of its nutrients.
What's more, wet food helps with hydration—wet formulas typically contain 80% moisture compared to kibble's 10%. Keep in mind that wet cat food spoils fast so refrigerate opened packs, and throw away any uneaten food that remains in the bowl after 15 mins. This makes feeding with only wet food even more expensive, but no worries there.
You can gradually introduce dry kitten formula to your little pal, provided its balanced and nutritious, and you keep in check the daily calorie, macro, and micro intake.
Cat Food Intake
How much your kitten needs to eat also depends on its activity. Cats are naturally curious animals; kittens—even more so. Likely your pal will explore and play for a big part of the day, expending lots of energy.
This, combined with the growing kitten stage, means that your kitten will need enough food to replenish all the used calories. If on the other hand, you have an underactive kitten, adjust its food intake to match its activity level, which is best done under vet guidance.
Wet Kitten Food
Wet or canned kitten food is an important part of a kitten's diet. It contains Taurine, a vital element that is only found in the meat of other animals.
Kittens won't be able to get all their nutrition from dry food alone, so they should have at least two meals a day from a can. If you are only feeding wet cat food then you will need to feed more often than if you are offering a mix of wet and dry.
Popular Wet Kitten Food:
Your older cats may enjoy the pat style texture of regular Fancy Feast, but it's perfect for kittens. This version mixes white fish with milk to give a texture for your cat that is perfect for them to eat.
It also comes in turkey flavor. There is some discussion about additives in Purina brand products, so read ingredient labels before purchasing.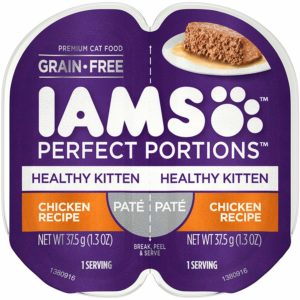 A grain-free formula, Healthy Kitten comes in small portions to help you keep the food fresh for your kitten. Enriched with Vitamin E to help the immune system and DHA to help your kitten's brain develop well. There is some discussion about additives in IAMS brand products, so read ingredient labels before purchasing.
Cooked in America, this kitten food's primary ingredient is quality protein from real chicken. The makers pride themselves on including only natural ingredients.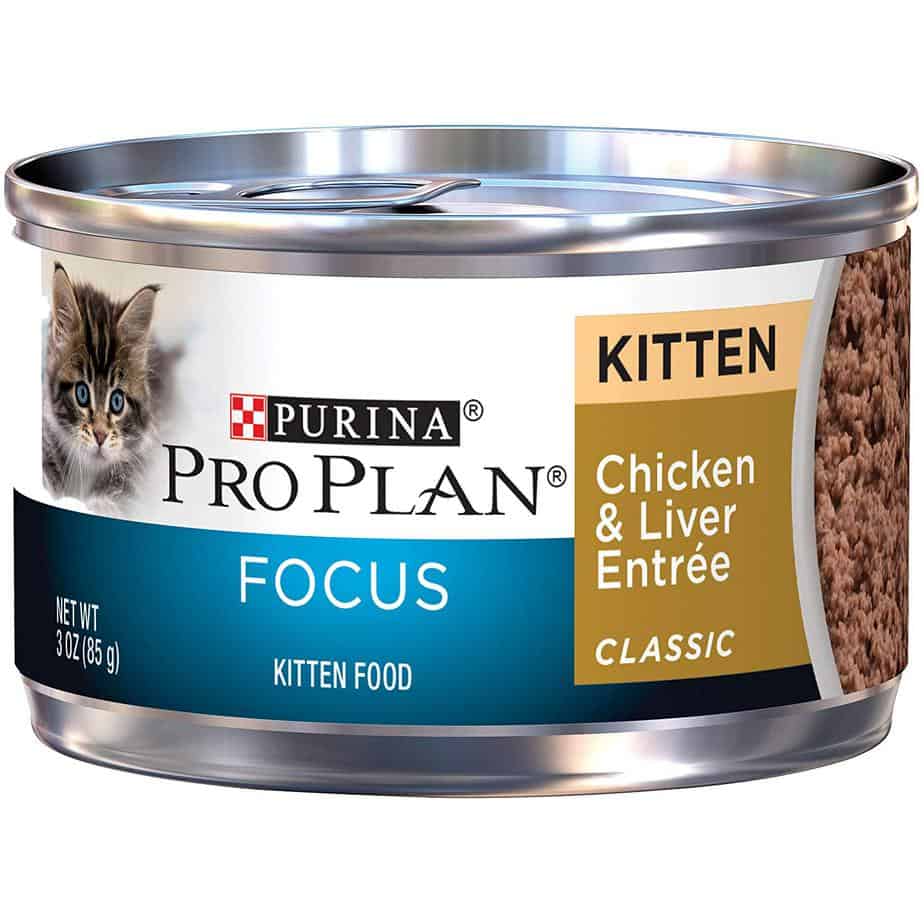 This food comes with a money-back guarantee! Made by pet experts Purina, it has meat as the first ingredient and has been reinforced with vitamins and minerals to make sure your pet gets all it needs for a healthy start. There is some discussion about additives in Purina brand products, so read ingredient labels before purchasing.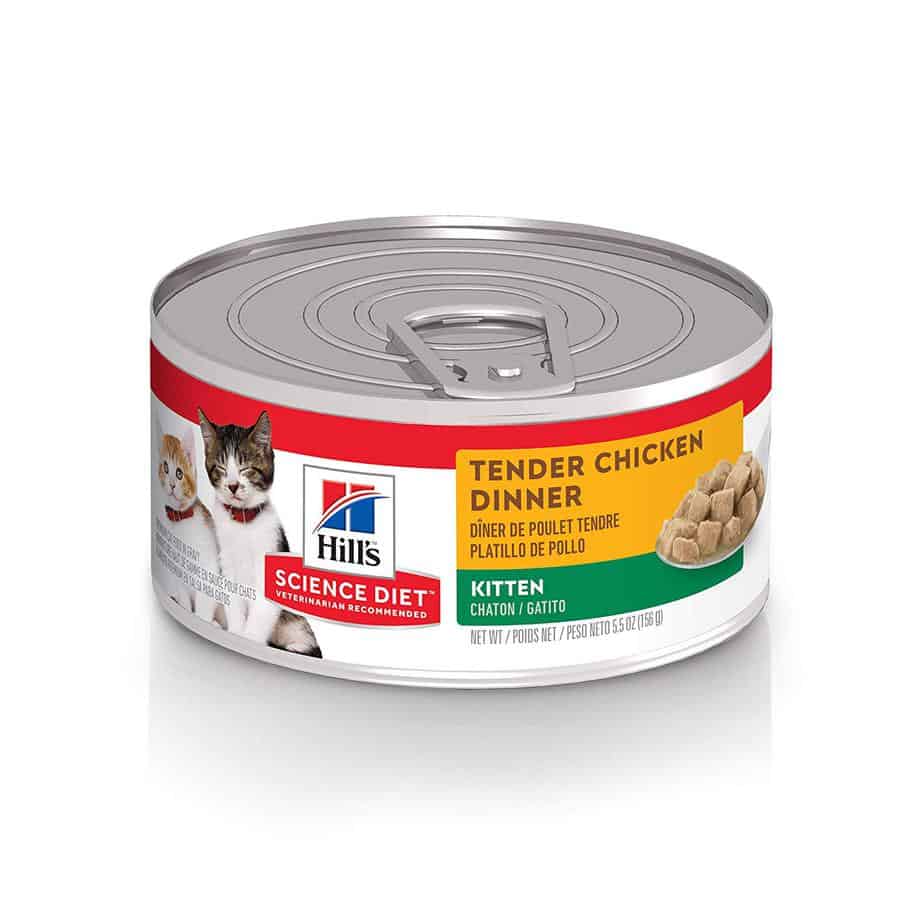 Hill's Science Diet is often recommended by veterinarians. This one also comes with a money-back guarantee. Each can contains over 50 essential nutrients including 25 vitamins and minerals to help your kitten grow and thrive.
We've already covered Ziwi, but it's worth mentioning once again that this is one of the higher quality cat food brands on the market.
Their food comes with a limited ingredient list and an appropriate nutrient profile. Ziwi's formulas also contain New Zealand Green Mussels which provide healthy amino acids.
The wet option comes in whole eight flavors which is a great way to provide your kitten with variety. The nutritional profile is adequate for kitten needs, and overall Ziwi's formulas are a good choice of food for all life stages.
Another New Zealand pet food company which despite its name also sells cat formulas. Their canned kitten food comes in seven variants—three from a single source of protein, and four mixed.
They also contain New Zealand Green Mussels. In terms of nutrition, we prefer the mixed-protein options as they contain considerably more quality protein than the single-source ones. The downside of this brand, and especially its cat food range, is that it is hard to find in the US even online.
Dry Kitten Food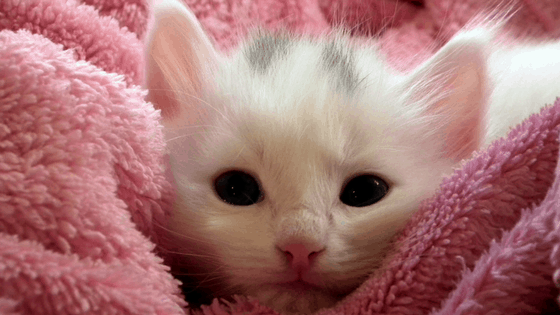 As we said in the wet food section, kittens should be fed at least two meals a day of wet food. One of the downsides of wet food is that it loses its freshness within about 2 hours, and can attract flies in the summer. If you have to leave your kitten during the day, you may prefer to feed them dry cat food while you are away.
Dry food has other advantages too. It takes longer to eat, so helps keep your kitten occupied and prevents them from eating too much. It also keeps your kitten full for longer. And the crunching action can help clean plaque deposits from the teeth, to help with oral hygiene. Dry food is also often cheaper than wet food, and because it has a long life you can stockpile when you see a bargain.
For kittens up to about 9 months, being able to eat when they are hungry is important. So having some dry food available at all times is helpful.
Popular Dry Kitten Food:
Combining chicken meal and sweet potatoes, this dry cat food is grain-free. It includes Taurine, and Blue Wilderness' 'Lifesource Bits' which are vitamin packs pieces of kibble.
This food is made with prebiotic fiber, which supports your kitten's digestive system and helps make the litter box more pleasant to clean. Contains no artificial ingredients.
The shapes of natural balance have been specially selected for a kitten's smaller jaws. Gluten-free, this formula includes protein and fiber from different sources to help the digestive system.
This food has been formulated to include the nutrients found in a mother cat's milk. Its primary ingredient is real chicken, and it has added DHA and Taurine to help your kitten reach its full potential. There is controversy over IAMS products, so read the label thoroughly before buying and decide for yourself.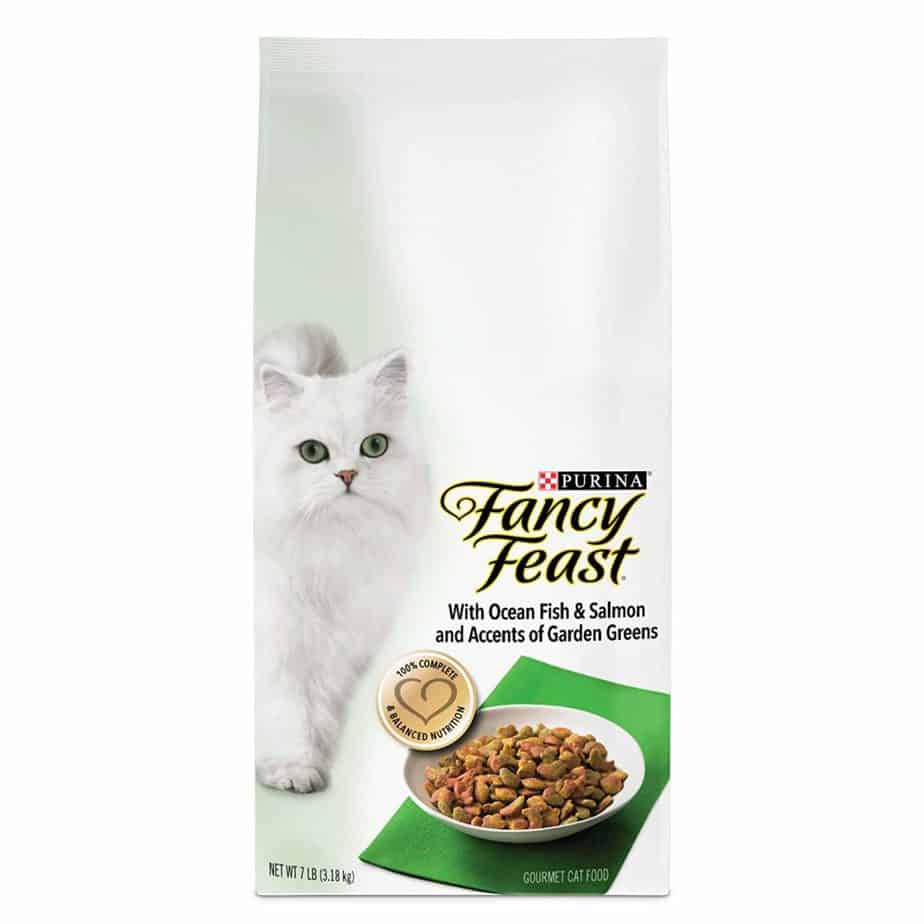 This food not only has the fish flavor that cats crave, but it also includes 'garden greens' to add to its visual appeal. A 100% nutritionally balanced food, with a crunch that your kitten will love. There is controversy over Purina products, so read the label thoroughly before buying and decide for yourself.
The folks over at The Honest Kitchen make premium pet formulas and with such a bold name they must really hit the spot, right? Well, this is why they made our list of best kitten foods, but there are few things you should be aware of before considering this brand.
First, the price tag might scare you, but there's more to it than meets the eye. The Honest Kitchen makes its products from human-grade dehydrated ingredients. In other words, they steam and remove moisture out of ingredients, so what you end up with is a powder which you then mix up with water to make a meal.
In this sense, this formula is actually wet food, which comes in a dry state. Hence, the 4 lbs. pack makes 12 lbs. food, so the proper way to calculate per pound price if you purchase the 4 lbs. the box is to divide the tag by 12, not 4.
It's still among the most expensive cat formulas, though. Another thing to keep in mind is that the company is based in California, where the guidelines for what constitutes "human-grade pet food" are a bit looser than in other states. You can find more on the topic here.
But what makes this formula any good? It comes with a limited ingredient list of turkey, eggs, pumpkin, potatoes, parsley, kale, and cranberries which are all beneficial for a kitten. Furthermore, the formula comes at 40% protein and 36% fat on a DMB and contains all necessary micronutrients.
Yep, we did write that kittens have different nutritional needs than adult cats, hence little felines benefit from formulas specially formulated for them.
But Champion Food, producer of Orijen and it's cousin brand Acana, makes some of the top pet formulas on the market. Granted, they are both on the expensive side, but quality comes at a cost. Why is Cat & Kitten appropriate for my kitten, you ask?
Because it's made of quality ingredients that provide enough nutrients even for the high demands of kitten development. This formula contains 90% meat from six different animals, along with a host of healthy fruits and vegetables. At 49% protein and 25% fat on a Dry Matter Basis, it provides more than adequate supply for a growing kitten. This food also comes with enough vitamins and minerals to support healthy growth and does not contain synthetic supplements. You can read our review of Orijen here.
Our Pick
ORIJEN Dry Cat Food, Cat & Kitten | Amazon
ORIJEN Cat & Kitten cat food delivers a diet rich and varied in fresh, whole animal ingredients from free-run chicken and turkey, wild-caught fish, and cage-free eggs. With 90% quality animal ingredients, ORIJEN nourishes cats according to their natural, biological needs.
Buy at Amazon.com
We earn a commission if you click this link and make a purchase at no additional cost to you.
This one by Wellness is formulated especially for kittens and provides the right nutrition at a more affordable price.
The CORE Kitten dry formula contains several types of meats and cranberries. That's it—no grains, fillers, or "superfoods" with unproven usefulness. This food comes at 50% protein and 20% fat on a DMB which is appropriate for a healthy kitten diet.
The formulas also contain salmon oil which provides healthy fats necessary for both growth and maintenance stages.
Our Pick
Wellness CORE Grain-Free Dry Kitten Food | Chewy
100% grain-free kitten recipe is made with turkey and fish as the first two ingredients for the protein to support growing muscles. Provides optimum calories for growth and development, and antioxidant-rich fruits and veggies to support immune health.
Buy at Amazon.com
Buy at Chewy.com
We earn a commission if you click this link and make a purchase at no additional cost to you.
Making your Own Kitten Food
For some pet owners, concerned about the environment or the effect that certain ingredients may have on their pet's stomach, home-made food is the answer.
Although there are recipes for making your own kitten food, because of the dietary needs of younger animals it is more complicated than just mincing up some chicken meal.
To make your own food, you would need to either grind up meat including bones or add bone meal to ensure your pet has the calcium it needs.
You would also need to source the various vitamins and minerals that should be added. By far the simplest solution is t buy pre-made food from a reputable supplier.
The Most Important Choice you can Make
As you can see, choosing what food to give your kitten is one of the most fundamental choices to helping that ball of fun grow up into a healthy and loving pet.
We hope that this guide has been useful to you in understanding why we would recommend feeding your pet a mixture of wet food, such as Hill's Science Diet, alongside dry food like Blue Wilderness Kitten Food.
Frequently Asked Questions
Should you make my own dry kitten food or buy it?
Making your own kitten food can be helpful for your little feline, especially if it has a sensitive stomach to processed foods. Your kitten's digestion and weight will also be under control.
Can your kitten eat bananas?
Even though bananas are a great source of fiber and other essential vitamins and nutrients they aren't easy to digest. We suggest you switch to apples instead, but make sure you remove core and seeds as they contain cyanide.
Do kittens need special food?
Yes, make sure you are using certain foods that are specially formulated for kittens instead of adult cat food. Make sure the food you offer is specifically formulated for kittens. Typically kittens can start eating adult cat food when they become one year old.
When can kittens start eating dry food?
Kittens can start nibbling dry food when they are about 5 to 6 weeks old even though they are still nursing.
Do kittens need wet food?
A young kitten has small teeth until they grow up and they cannot chew dry food well, even though they should start nibbling when they are a few weeks old to start getting used to it, they still need wet canned cat food to get enough good nutrition to grow up properly.
Can I mix wet and dry food for my kitten?
As long as the foods you choose are high quality and meet the nutritional value your kitten needs, feel free to mix dry and wet food.
Final Thoughts
Best-Kitten food is usually not formulated specifically for kittens. A quality cat food brand will provide adequate nutrition to all life stages of a healthy cat, with the only difference being how much you feed to your little pal.
For feeding instructions follow the labels and adjust accordingly. Something else to keep in mind is that it's not that important for a food to be branded as made-for-kittens as much as it is important to meet the nutritional needs of growing felines.
Our recommendation is to feed your kitten a mix of Ziwi Peak's canned food options with one of the dry formulas. Just make sure to match the provided calories with your pal's needs.
Recommended Reads: