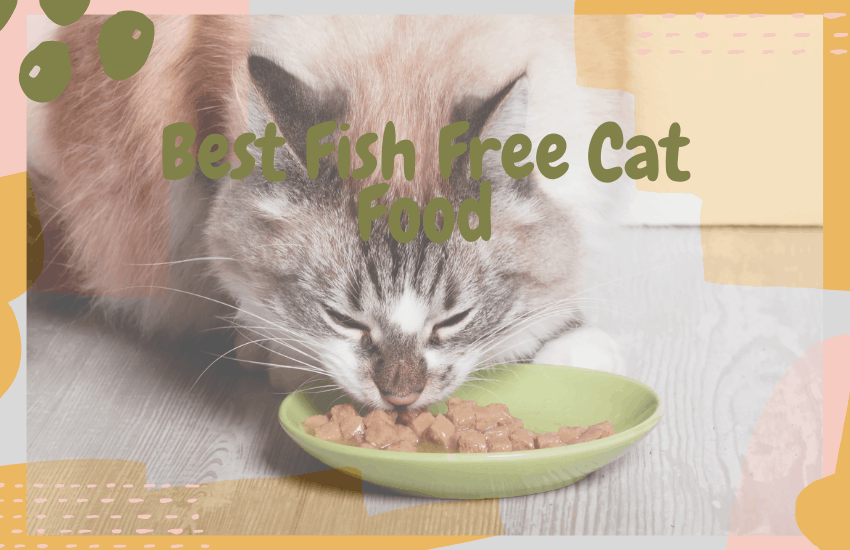 My cat loves fish-based cat food, especially salmon– but not only doesn't every cat like fish; some cats actually do better with fish-free cat food, especially if it's the best quality.
Fish is undoubtedly a popular choice for cat food, especially salmon. You need only look at online pet supply retailers, like Chewy.com or Amazon, to see just how much pet owners, and cats alike, are clamoring for fish-flavored cat food.
But it turns out that fish isn't the most popular option, at least amongst the entire pet food market. In a pet food survey across several countries, the United States included, chicken topped the ingredient of choice not only for dog food but for dry cat food as well.
Wet vs dry cat food did fare a little differently. In wet cat food, there were more diverse options in terms of popularity, with chicken still reigning supreme in the United States, but fish-based cat food dominating in other countries, including France and the UK.
But what's the real story behind fish-free cat food? I'll tell you if it could be a good option for your cat, and how you find the best fish-free cat food.
Best Fish Free Wet Cat Food 
Best For Limited Diets: Natural Balance L.I.D. Formula
Check Price
Best For Senior Cats: Blue Buffalo Wilderness Mature
Check Price
Best Grain Free: Instinct Original Chicken/ Duck Pate
Check Price
Best Fish Free Dry Cat Food
Best Raw: ZiwiPeak Air-Dried Lamb/ Free Range Chicken
Check Price
Best High Protein Food: Homestead Turkey & Chicken 
Check Price
Best Grain Free: Blue Buffalo Wilderness Indoor Chicken
Check Price
What is the Best Protein Source for Cat Food?
If you're on the fence about whether you want fish or fish free cat food, you may be worried about what is better for your cat: poultry or fish.
The answer is that it depends.
The best protein sources for cats include fish, chicken, and lamb. No matter what protein source, whole animal products, instead of byproducts, will provide the more nutritious amino acids and healthy fats critical for their health.
In fact, the protein provides nutrients to support heart, vision, and reproductive functioning.
Why do Cats Like Fish so Much?
A few cat owners like myself can attest that their cat seems to love fish–whether that's specifically formulated cat food, like the best salmon cat food, or even if their heads perk up at the sound of a can of tuna being opened.
Cats, as carnivores, tend to respond to fish, likely from a biological standpoint. Fish is not only a source of healthy protein; it also provides taurine, omega-3's and, of course, has a distinct smell and taste.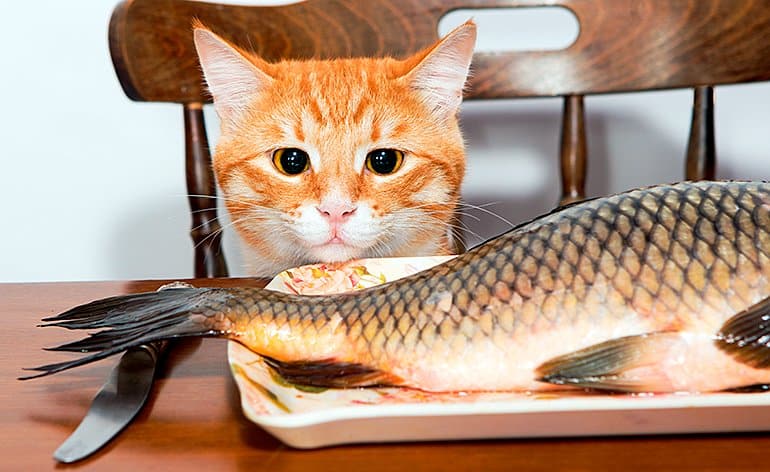 That said, not only cats respond to fish the same way. It's also important to note that canned tuna is not considered to be a food substitute for cat food, even if your cat does love the smell and taste.
Canned tuna, in small portions, is not inherently bad. But it can cause mercury poisoning if consumed regularly–more quickly in cats than humans. I recommend skipping the canned tuna and satisfying their desire for fish with high-quality cat food.
Why Should I Consider Fish-free Cat Food?
If your cat seems happy with its diet of fish-based dry or wet cat food, or if you're a new cat owner, you may wonder why fish-free cat food is a good idea. In fact. Fish free cat food can have a few benefits, and even be the best option for certain cats.
Fish Allergies in Cats
The number one reason I recommend fish-free cat food is that some cats actually have, or develop fish and shellfish allergies.
While it's always important to rule out other factors and make sure it's tied to fish or shellfish, some common signs of a fish allergy in cats include: stomach or digestive problems, hair loss, and skin problems, including lesions or irritated skin.
Your cat can have either a fish allergy or intolerance. A fish allergy happens when your cat's immune system. In comparison, an intolerance tends to cause milder but still marked gastro symptoms.
Either way, if you're feeding your cat food, it's best to get a health checkup and rule out any potential issues and see if any specific cat treatment for a condition is needed.
Importance of Variety
Another great reason to look for fish-free cat food is for the sake of variety. If possible, adding in different types of protein sources into their diet.
That's because different protein sources contain different types of essential fats and amino acids. Fish tends to be richer Omega 3's. Another reason is that introducing different food, especially as a kitten, may allow them to be more likely to be receptive to more than just one flavor. Plus, it gives you, as a pet owner, some flexibility.
Finicky Cats
That said, don't panic if your cat does prefer just one protein source. The best cat foods add the essential fats and vitamins critical for their well being.
There actually are some cats that don't love the taste of fish, or cats that prefer lamb or chicken to fish. If that's your cat, fish-free cat food is luckily widely available. In fact, when looking for fish-free cat food, the biggest challenge will be deciding between all of the options you have.
Best for Limited Diets
Best for Senior Cats
Best Raw
Best High Protein Food
How do I Find the Best Fish-free Cat Food?
Now that you know why you might want to consider fish-free cat food, it's important to know how to select the best option. The good news is that the criteria for finding the best fish-free cat food are more or less the same as finding high quality wet and dry cat food.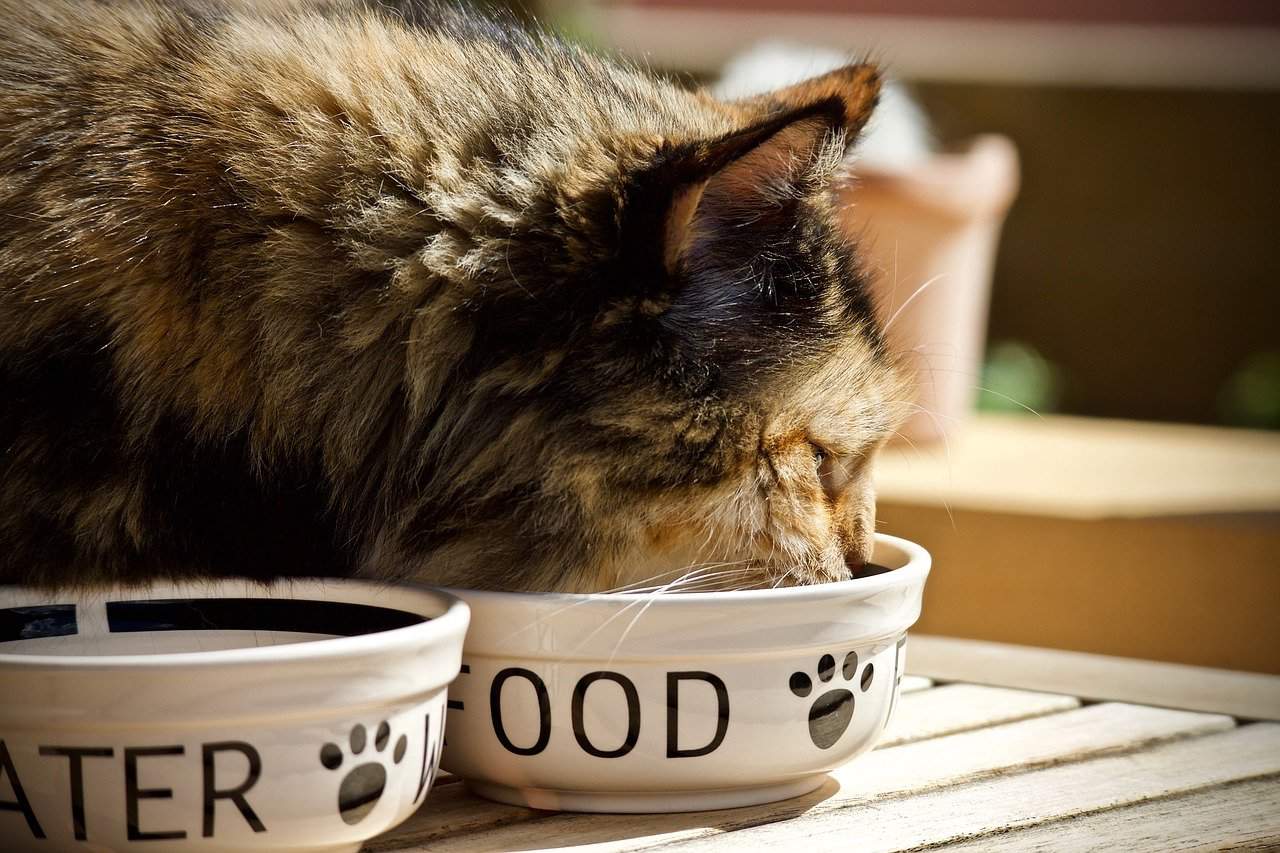 You want to look for nutritious ingredients, avoid fillers, and make sure the food is supplying everything your cat needs for long and healthy life.
Essential Vitamins and Minerals
Fish free cat food doesn't need to fall short on essential vitamins and minerals–and that even include those Omega 3's. In fact, if you are sticking to fish free cat food exclusively, make sure that it supplies all the nutrients they'd get with fish cat food.
Important vitamins, minerals, and related ingredients include taurine (amino acids that naturally occur and are essential for muscle and tissue health); potassium (for fluid and electrolyte balance); iron (blood cell health); calcium and magnesium; B Vitamins; and Vitamins A and D for vision, bone and immune health.
Quality Ingredients
I always look for quality animal protein as the first ingredient in cat food. For fish-free cat food, I recommend whole or parts of chicken and lamb. Both provide lean protein and some essential amino acids that support your cat's health. Beyond that, I look for omega 3's and 6's from animal sources and healthy oils, as well as probiotics for cats with digestive issues.
No Fillers
Some mass market fish-free cat food gets by with a cheaper price point by adding in animal byproducts, additives, dyes, and other ingredients that not only don't add great nutritional value but may even detract from your cat's health.
Corn, what and related ingredients are not always terrible, but should be kept to a low amount, as they are also often used as filler ingredients and supply little to no vitamins or additional nutrients.
Best Fish Free Cat Food You Can Buy Now
Now I'll give you my recommendations for the best fish-free cat food you can find, at a variety of price points. I selected these cat food choices, both wet and dry, based on the quality of ingredients, as well as overall value.
Here are my picks for the best fish-free cat food, and where to buy them
Best Fish Free Wet Cat Food
Wet cat food is great to incorporate into your cat's diet, especially if they tend to not hydrate well. It's also good to mix a wet and dry food routine so they get the benefits of both. Wet cat food tends to be more expensive, but is rich in moisture and is richer in ratio of fats and proteins to carbohydrates than dry cat food.
Best For Limited Diets: Natural Balance L.I.D. Chicken & Pumpkin Formula
For a cat that has many allergies, a sensitive stomach, or who is getting older and has new needs, I recommend this fish-free cat food from Natural Balance.
The formula focuses on quality ingredients and leaves out fillers or synthetics, as well as most all common allergens. Chicken and chicken broth make up the first two ingredients, supplemented with pumpkin for fiber, and oil for healthy fats.
I love the careful addition of Vitamins E, D, and B, and other essential minerals, plus 11 percent crude protein and a very easy to discern ingredients list.
Best For Seniors: Blue Buffalo Wilderness Mature Chicken Recipe
This fish-free wet cat food is specially designed for older cats that need a diet rich in nutrients for their brain and heart health. Not only is chicken the first ingredient, but it contains DHA and taurine, which is especially important as your cat gets older.
You won't find any by-products, flavors, dyes, or preservatives, and it also packs in fiber from peas and Omega 3's for great skin and muscle health.
Best Grain Free: Instinct Original Grain-Free Chicken/ Duck Pate
If you're sold on grain-free cat food, Instinct offers excellent quality options, in both duck and chicken. Grain-free is not inherently better, but it can be helpful for cats for digestive issues or grain sensitivities or allergies.
Useful for cats of all ages, cage-free chicken or duck is the number one ingredient, followed by chicken or turkey liver and no animal byproducts. Free of all grains, soy, colors, or preservatives, your cat gets quality protein without anything they don't need.
It has a respectable crude protein content of 11 percent and a crude protein content of 7.5 percent. You'll also be giving your cat their Omega 3 and 6 fatty acids, and plenty of natural vitamins and minerals from peas and carrots.
Best Fish Free Dry Cat Food
Dry cat food has several advantages over wet cat food. Dry cat food is more practical for storage, tends to be more affordable, and you may have more options, too.
Dry cat food also has the added benefit of helping support healthy teeth, though it's important your cat stays hydrated if they are mostly eating dry as if it is low in moisture content.
Best Raw: ZiwiPeak Air-Dried Lamb or Free Range Chicken
Available in lamb, free-range chicken, and even venison, ZiwiPeak is a good fish-free cat food if you're looking for an air-dried option.
This is especially helpful for pet owners looking for an alternative to typical dry cat food (you should always consult if raw cat food is the right choice) that's entirely natural. Comprising 96 percent of meat and organs, all their animals are free of hormones or antibiotics and free-range. It also includes amino acid and iron and manganese complexes, plus Taurine and other essential vitamins.
Best High Protein Food: Homestead Turkey & Chicken Dry Cat Food
This fantastic fish-free cat food serves up high protein, quality food from turkey and chicken sources. The ratio of 37 percent protein and 18 percent fat is great for younger cats or cats hoping to develop and maintain healthy muscle.
Vitamins A, E, and Omega 3's and 6's round out, along with Taurine, a balanced recipe. I also love that it contains prebiotic fiber for digestion, as well as cranberries for urinary health. Though it's not cheap, it's one of my favorite fish-free dry cat foods, with humanely raised chicken and turkey as the first two ingredients.
Best Grain Free: Blue Buffalo Wilderness Indoor Chicken Recipe Dry Cat Food
Looking for grain-free dry cat food that's also fish free? I recommend Blue Buffalo Wilderness, especially for indoor cats like mine.
This fish-free option is packed with protein and essential vitamins but has no grains for any cats with sensitive stomachs. Rich in antioxidants, with 30 percent protein, chicken is the first ingredient, followed by blueberries and even cranberries for urinary health.
FAQs
Question: Is chicken bad for a cat?
Answer: Chicken is not bad for a cat; in fact, chicken is a healthy source of proteins, fats, and amino acids essential for your cat's health. Chicken, by itself, is also low in sodium. Plain, unseasoned boiled chicken also produces healthy broth. Chicken is great to look for as a number one ingredient in cat food, but avoid chicken by-products, which can lead to health problems for your cat.
Question: What ingredient in cat food causes allergies?
Answer: Some cats require special diets. Special diet cat food is sometimes for health problems, such as urinary tract health, while others are limited ingredient cat foods to address allergies. Common cat allergies include soy; fish and shellfish; and even beef and dairy.
Question: How do I know if my cat is allergic to fish?
Answer: You can tell your cat is allergic to fish, or any ingredient, by the way, they react. In fact, cats can be allergic, sensitive, or intolerant to a number of ingredients, which includes not only fish and shellfish but also grains and additives.

Typically, a cat with an allergy will exhibit a variety of issues, such as skin lesions or itchy skin, as well as digestive concerns. However, the best way to know for sure if your cat is allergic to a specific food is to consult with a vet. Sometimes, it helps to even have cat food for a sensitive stomach.
Question: Is fish food OK for cats?
Answer: Fish food is not okay for cats as a regular part of their diet. However, should your cat eat fish food by accident, they likely will not be seriously ill. Fish food flakes are typically made out of fish meal, squid, earthworms, and minerals. Since cats do eat fish and sometimes fish byproducts, it is not inherently serious if your cat eats some. Keep in mind, though, that fish food of course is not formulated for cats, and may also include preservatives and dyes.
Final Thoughts
Finding the best wet and dry cat food that's fish free just takes a little work. From chicken to lamb to even options like duck and venison, there are plenty of options you will love. I always recommend checking in with your veterinarian if your cat has special health conditions or even if you're just changing up its diet.
Already decided on the best food for your cat? Make sure you support a healthy, happy, and active life with the best cat gear on the market.
Best for Limited Diets
Best for Senior Cats
Best Raw
Best High Protein Food