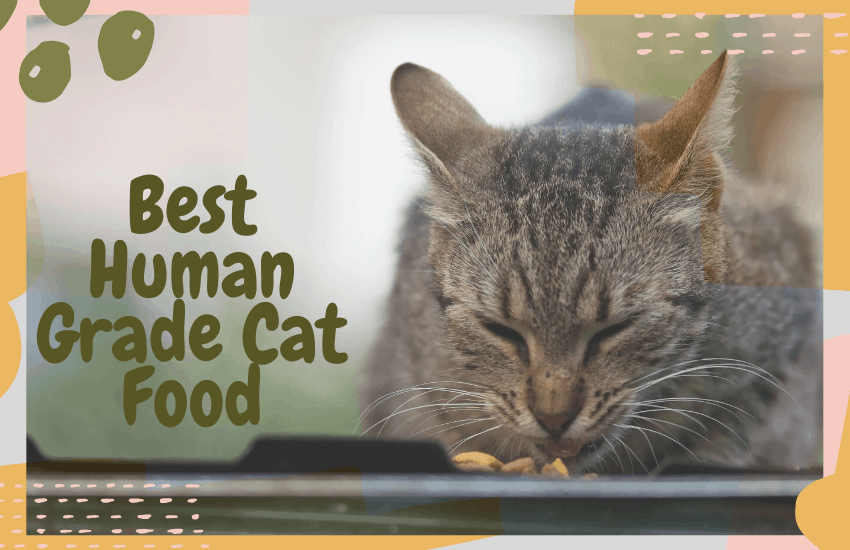 From luxurious cat houses to cat toys, self-cleaning litter boxes, and more, it's clear that cat owners want the best for their feline friends–and now some are demanding the best cat food, with terms like human-grade trending.
Our course, even the best medical care, and pet insurance can't take the place of good cat nutrition. Whether your cat is a mature senior, or you just adopted a kitten, it's hard to overstate how important it is for your cat to be fed adequate protein, fats, vitamins, and minerals.
As a pet owner myself, I understand wanting the best for your cat. And taking a look at the ingredients list of some cat food can be revealing.
Some of the most affordable (and popular) cat food brands come not only with those essential vitamins, minerals, and proteins but additives. It's not uncommon for dyes, artificial flavors, fillers, byproducts, preservatives and more to be added in order to cut costs for the manufacturer.
But what is human grade cat food, and is it necessary for your cat's health?
Consider this your brief guide to human grade cat food. I'll tell you what human grade cat food means, why you might consider it, and finally, tell you the best human grade cat food you can buy now.
What is Human Grade Cat Food?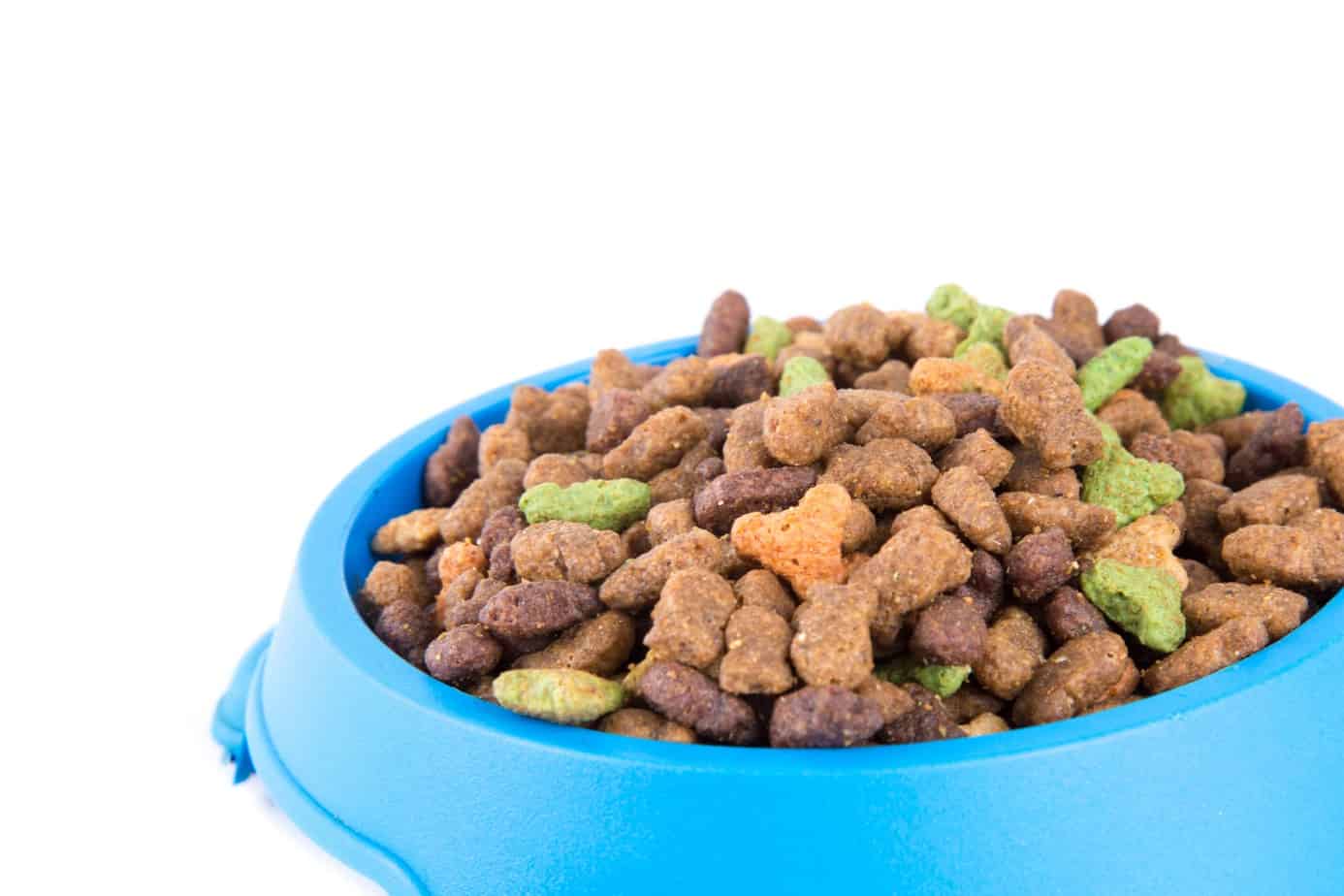 Human grade cat food implies two things: one, that it's as high quality as food meant for human consumption; and for another, that other cat food is substandard. But what does it actually mean?
Until 2016, the term human-grade was nebulous and could mean a wide range of things. But that year, aware of commonplace the term was becoming for marketing, the United States Department of Agriculture issued an official definition for human grade cat food.
In order to be defined as human grade cat food, the cat food must be "fit for human consumption" and pass FDA inspection for all ingredients to be considered fully "edible. Still, for many consumers, it's hard to know what to make of that–does that mean that regular grade cat food isn't edible?
Let's break down the definition of human-grade cat food a little more.
Regular Cat Food Includes Ingredients not Permitted in Human Food
Regular cat food is not held to as strict safety standards as human food. Cat food, and pet food in general, is permitted to contain traces too small amounts of animal byproducts, prescription/other drug particles; higher levels of pesticides; and animal parts or byproducts that may have died from the disease.
Human Grade Cat Food Must Pass Specific Standards
Human grade cat food may not contain any ingredients that are deemed 'inedible' for human consumption. That means that human grade cat food not only cannot contain animals that have died of disease, but also cannot exceed certain levels of pesticides and traces of prescription drugs; you also won't find any meat that may have been contaminated with excrement, as is permitted in commercial cat food.
Is Human Grade Cat Food Always Better? (Busting Myths)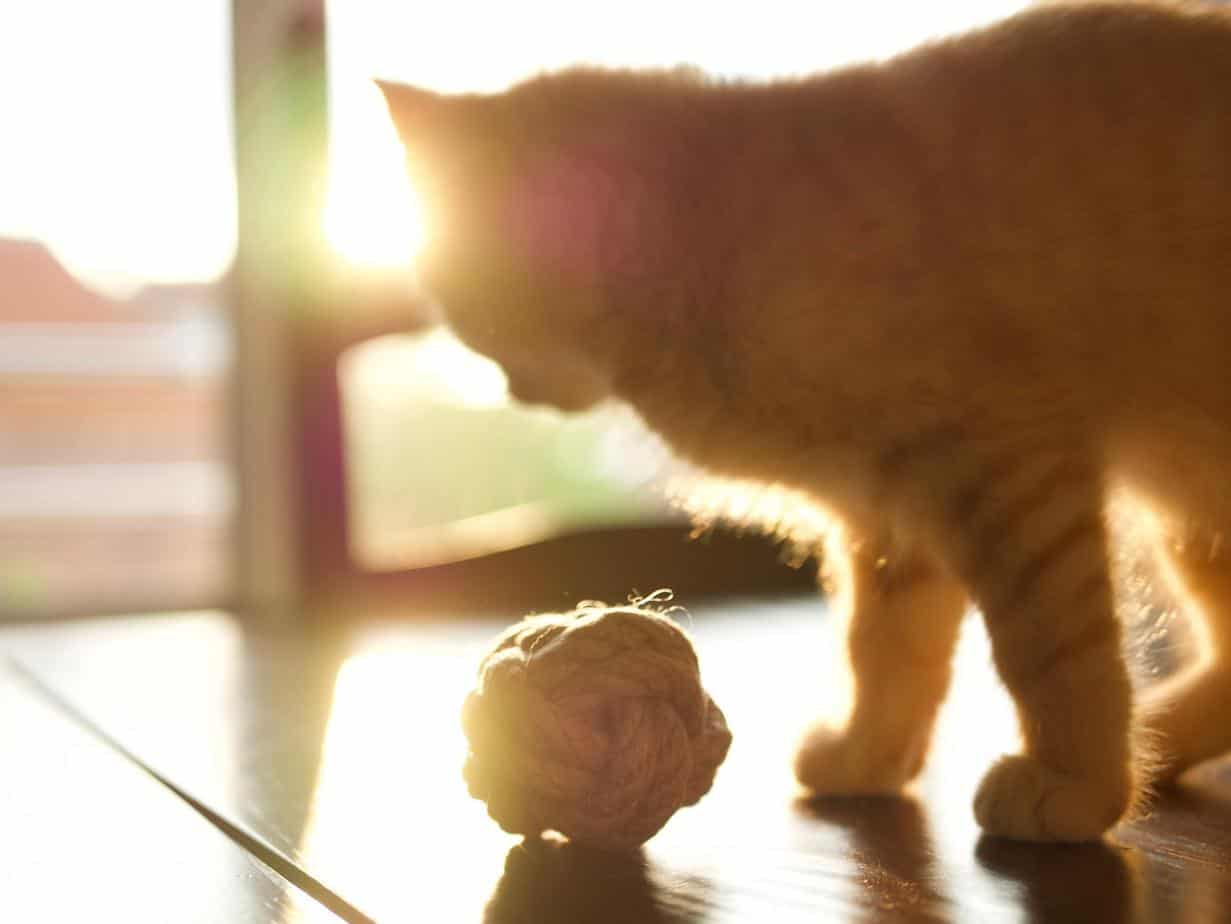 If you read the definition of human grade cat food, it's only natural to think that it's the necessary choice for your cat's health. But I also want to address the many misconceptions and myths surrounding human grade cat food.
Myth #1: Regular Cat Food is Inherently Bad for Your Cat
While more research needs to be done, there isn't enough evidence to suggest that commercial-grade cat food is harmful to your cat. While standards are lower than human grade cat food, the animal by-products and preservatives still have some standards and have been deemed 'safe' for cat consumption.
Furthermore, the quality of ingredients and how much of these 'inedible' ingredients are present varies by brand. Because the official definition of human grade cat food can be quite difficult for cat food manufacturers to make, there's a wide range of what's included in commercial cat food.
Myth #2: Cat Food With 'Human Grade' on the Label is Always Better
One thing I really want to make you aware of is that simply having the term 'human grade' does not guarantee that the cat food is of higher quality. That's because many cat food manufacturers get around the official requirements by using instead related terms such as 'human-grade quality' or claiming to have 'human-grade ingredients.'
Note that cat food can have human-grade ingredients–but also ingredients that don't pass human-grade standards. It must be labeled as officially human grade cat food, and that it's been certified human grade by the USDA.
Myth # 3: Human Grade Cat Food Offers Better Nutrition for Your Cat
Make no mistake–human grade cat food can have higher quality ingredients than commercial cat food, especially when you keep in mind that you won't be getting any of those questionable ingredients which, at very least, don't help your cat's health.
That said, human-grade cat food does not necessarily have adequate-protein, quality protein sources, healthful vitamins and minerals, quality sourcing, and other factors that go into finding the best cat food.
In addition, if your cat has specific dietary requirements due to anything from food allergies to urinary disease, then it's most important the cat food is suited for those needs, vs having the distinction of human grade.
Why Should I Buy Human Grade Cat Food?
Now that I've given you the definition of human grade cat food and busted some myths, you may be on the fence whether or not to buy human grade cat food.
As is the case with any cat food (even with a debate like wet vs dry cat food) there is no single correct answer, but human grade cat food certainly won't harm, and can even be healthful for your cat's health.
Pros of Human Grade Cat Food
Unless your cat does have specific medical conditions requiring certain cat food, selecting a quality human grade cat food has some potential health benefits. While the ingredients in regular cat food are not proven to harm a cat, those standards are based on crude analysis and serving sizes; we know less about the impact of consistently feeding the same food that has such ingredients over time.
The other issue is variability: we simply don't know how much excess materials there are in these cat formulas.
Cons of Human Grade Cat Food
Of course, human-grade cat food is more expensive than regular cat food, you'll have less options and may not be able to find human grade cat food with the nutritional standards your cat needs.
My Takeaway
Ultimately, while human grade cat food has some potential health benefits, at this time evidence is mixed and you need to weigh the pros and cons to determine if a more limited selection and expense are worth it.
How To Find Best Human Grade Cat Food in 2020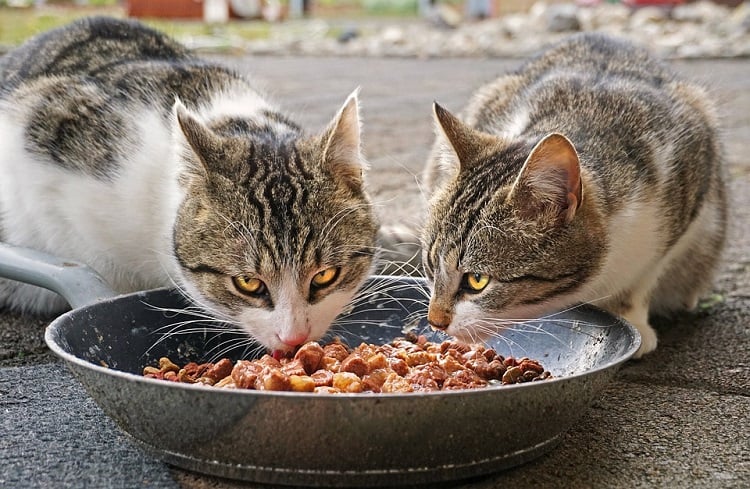 Finding even just the best general cat food requires having standards, but when I'm searching for the best human grade cat food, that list is that much more particular.
The reason I set high standards is also due to price: if I'm paying more, I want to be paying for higher quality food that truly meets the standards both for human grade cat food as defined by the USDA and for supporting a cat's nutritional needs.
It Meets the Definition of Human Grade Cat Food
This is arguably the most important factor for me: if I'm searching for human grade cat food, it must actually be human grade and not just a marketing ploy. For this reason, I shy away from ambiguous terms such as 'human grade ingredients' or 'human-grade quality.'
The Ingredients are Recognizable
Just because it's human-grade quality doesn't mean all the ingredients are top quality. For human grade quality cat food, I like to make sure that I can at least understand what every ingredient is, and why it's been included.
Protein is the First (or Second) Ingredient
Too many cat foods add carbohydrates not to simply add different nutrition, but to reduce the cost of production and make up for a lack of quality protein. I prefer to see a whole protein source (no byproducts) in the first one or two ingredients.
I also want to see a reasonable crude protein analysis, with no lower than 10 percent for wet cat food and no lower than 25 percent (preferably 30 to 40 percent) for dry human grade cat food.
There's Added Benefits
To distinguish between mediocre human grade cat food and the best human grade cat food of 2020, I also want to see that there are some unique or commendable benefits.
That could be support for digestive or immune health; urinary support; or vitamin and mineral complexes for supporting joints, bones, brain or heart health and more.
The Best Human Grade Cat Food: 2022 Picks
Now let's get into my top picks for the best human grade cat food you can buy in 2020. For each one, I'll give a description and tell you how that cat food makes my 2022 list.
The Honest Kitchen Human Grade Dehydrated Grain Free Cat Food
This human grade cat food, first of all, clearly states that it meets FDA standards to be certified as human grade cat food. But there are plenty of other reasons I love this cat food. Honest Kitchen gives you a choice of cage-free turkey or chicken as the main protein source, free of GMOs, by-products, and preservatives.
By dicing ingredients, it may be easier for cats with sensitive stomachs to digest, while the dehydrated formula means it has a longer shelf life and maintains nutritional quality, all the while allowing you to add moisture yourself. Cranberries are added to support urinary health, and you'll find essential vitamins like Zinc, E, and D.
Raw Paws Pet Freeze Dried Chicken Hearts
This is a less conventional choice, but still a quality human grade cat food option. I understand the hesitation about chicken hearts, but this single ingredient cat food actually has a number of benefits.
Chicken hearts are sourced from chickens on humane farms and are a natural source of high-quality protein (55 percent crude analysis) as well as Taurine, which is essential for the immune system and digestive support.
You can also select from freeze-dried minnows. Since this is a single ingredient, you won't get a complete nutritional profile, so this is best suited for use as a cat treat and in combination with more traditional cat food.
Caru Classics Natural Stew for Cats
Caru Classics offers a stew style, wet cat food that meets human-grade standards. There are so many things I love about these stews, which come in several varieties (salmon and turkey; chicken; turkey; and chick and crab). First of all, they're packaged in recycle friendly, BPA free containers.
The stew formula is meant to mimic homemade food, with strong flavors that could appeal even to senior cats with a reduced sense of smell and taste. The grain-free formula is a food allergy-friendly and includes essential vitamins and minerals like omega 3 and 6 fatty acids (for skin health); Taurine and Vitamins D and E. 
TCfeline Raw Cat Food
If you're willing to put in a little bit of effort, you may want to consider the next best human grade cat food on my list. TCfeline offers a unique premix formula. It works by allowing you to add to your own meat and water. By doing so, you are in control of the quality and sourcing of the protein.
Available in original and beef liver, this unique approach provides Taurine, Omega 3s, and is free of grains, byproducts, GMOs, additives, colors, and preservatives. Certified human grade and tested since the 1990s, I also love that it's suitable for kittens through senior cats, and so customizable you can fit your cat's preferences. 
Country Pet Lamb & Chicken Recipe Cat Food
I also love Country Pet as an option for one of the best human-grade cat foods for 2020. While not inexpensive, this is a great alternative if you're worried about raw meat (which does carry some risk).
Here, lamb and chicken are pasteurized then flash-frozen and formed into what resembles a sausage roll. New Zealand based meat also contains vitamins and minerals like magnesium, calcium, and zinc to support joint and bone health.
Whole Life Just One Ingredient Dried Cat Food Treats
Available in both cod and salmon, I love this human grade cat food as a way to treat, along with a regular wet and dry food diet. As the name suggests, there is a single ingredient, of human-grade fish, which can also serve as meal toppers to add flavor and healthy fats and protein.
Also a natural source of selenium and B vitamins, the small-batch freeze-dried method means you can crumble right out of the bag or add moisture for the desired texture. Free of chemicals, preservatives additives, Whole Life sources their fish all in the United States. 
FAQs
What does human-grade mean?
According to the official definition established by the USDA, human-grade pet food must be considered edible and pass FDA inspection. For this, it must be free of byproducts; animal protein sources cannot come from diseased species, and there is a limit to the number of pesticides that can be included.
What does human-grade ingredients mean?
Human grade ingredients mean that they are certified by the USDA as edible and safe for human consumption; the term is frequently used in cat and dog food, but it can be misleading. While a cat food can have human-grade ingredients, it does not mean all of it is, or that it's free of ingredients not certified as human grade.
Is human-grade tuna good for cats?
Human grade tuna can be an excellent source of protein and healthy fats for cats, but it's not typically assumed to be suited for a whole diet. For nutritional balance, you'll also want to make sure your cat is getting enough vitamins and minerals to promote bone, joint, heart and muscle health. Limited carbohydrates, such as cranberries, can also provide health benefits and support (in this case, for urinary issues).
Where can I buy human-grade food for cats?
You can buy human-grade food from cats through specialty pet stores and also through online retailers such as Amazon and Chewy.com. If you're looking for human grade cat food, however, it's also important to keep in mind that unless it clearly states that it meets FDA and USDA requirements, it may not be fully human grade cat food.
Final Thoughts
Human grade cat food offers some potential health benefits, by focusing on whole clean ingredients and eliminating preservatives, chemicals, and other additives. If you do buy human grade cat food, you'll need to consider that the options may be more limited and less conventional, as well as more expensive.
Finally, if you're unsure still if human-grade food is a good option for your cat, consult a veterinarian (and consider pet insurance for other concerns) and also check out our guide on how to find the best cat food.
Continue reading: